Against the industrial backdrop of The Sorting Office, an old Royal Mail facility, over 100 eclectic brands showcased their latest work as part of designjunction at this year's London Design Festival (LDF). It was here that London-based Australian designer Brodie Neill exhibited Made in Ratio – a new brand with a focus on experimental processes and European craft. Since launching the prototypes in April during Salone in Milan, Neill has refined the range. LDF provided the perfect platform to publicly present the new production-ready pieces.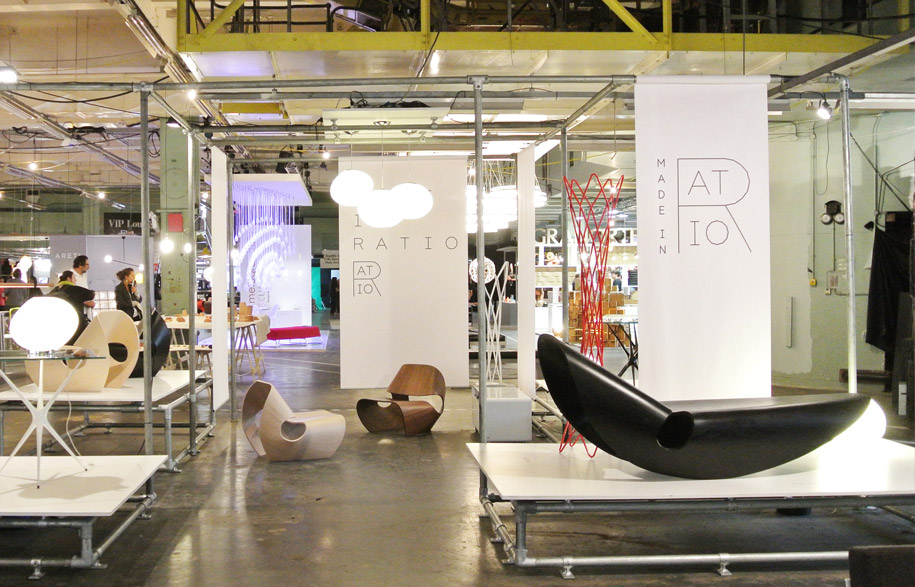 The inaugural collection of six pieces – titled Collection 1 – is a considered one built on movement, modularity and multiples. "We have designed flexibility and versatility into the range," says Neill. "The idea is that these designs will become the cornerstones of future collections."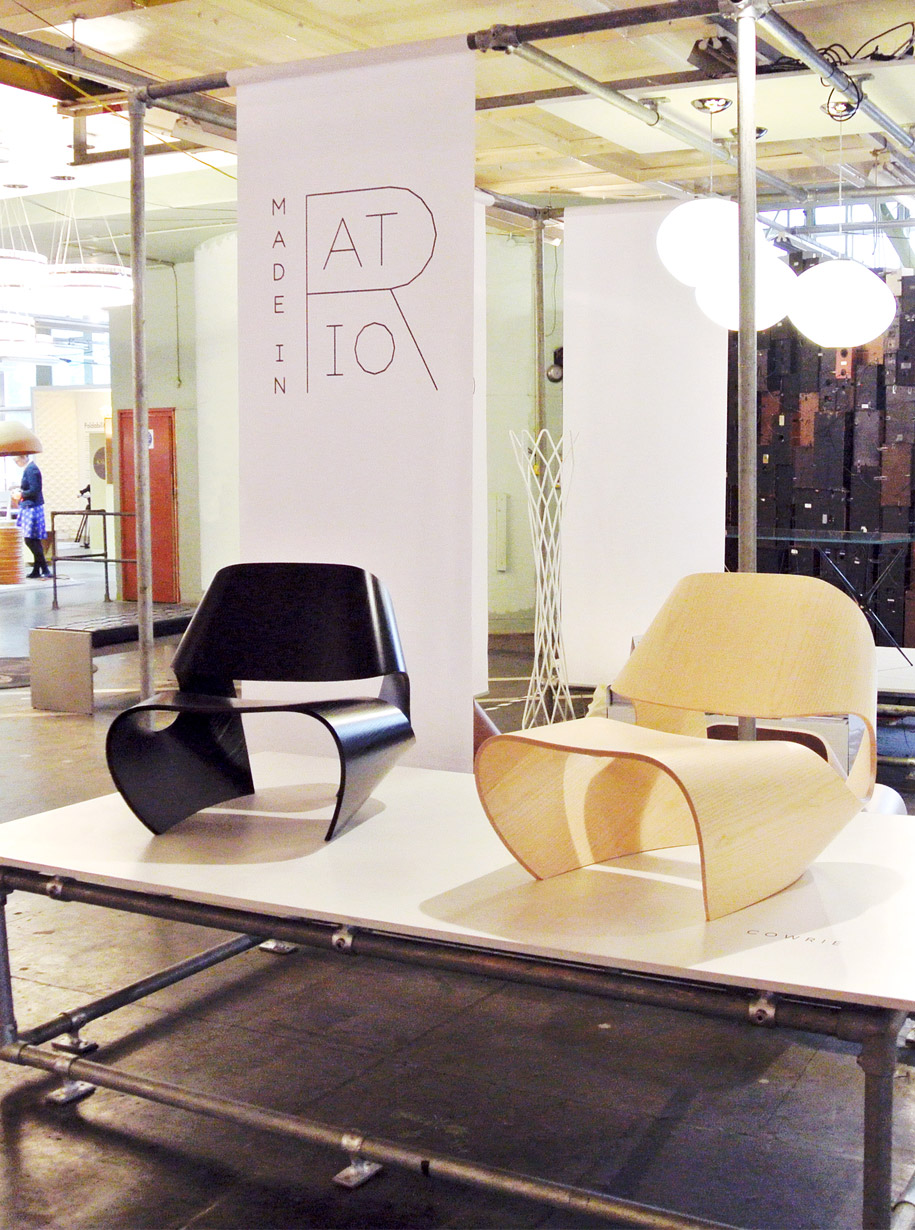 There is an emphasis on handcrafted processes in Collection 1, and the materials reflect this. Cumulus, for example, is a mouth-blown lamp formed by Italian master glassblowers with mirror polished details that provide a high-tech counterpoint to the traditional technique. Supernova is a table with a sculptural base cast from aluminium recycled from old window frames; and the Cowrie chair and rocker are made from dynamically moulded plywood. "The designs re-think the production process, which can take a bit of time and head-scratching," says Neill. "Invariably, though, it makes the end result more interesting."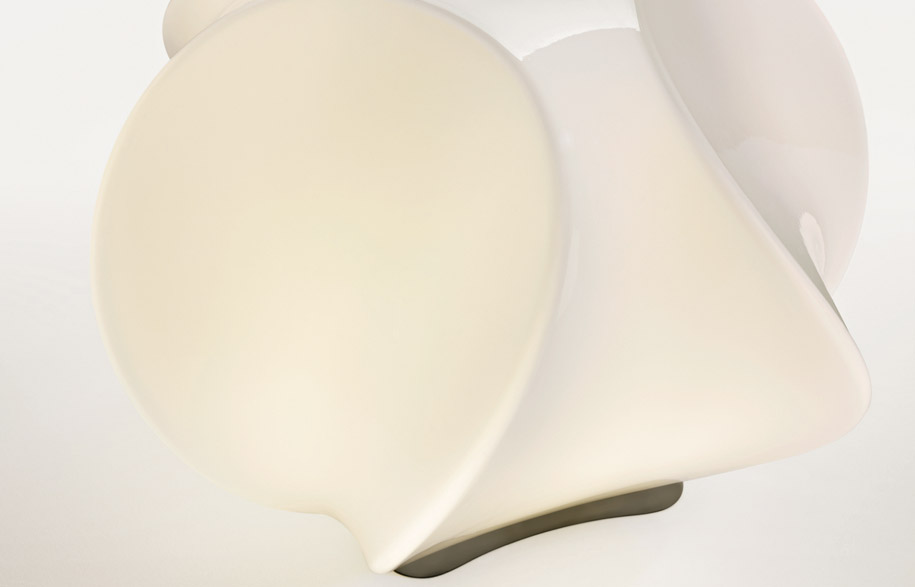 While the brand has a clear relationship with European crafts, the organic forms of this first collection seem to hark back to Neill's Antipodean roots. The concave lines of seashells have inspired the Cowrie chair and rocker; while cumulus takes both its name and shape from cloud formations.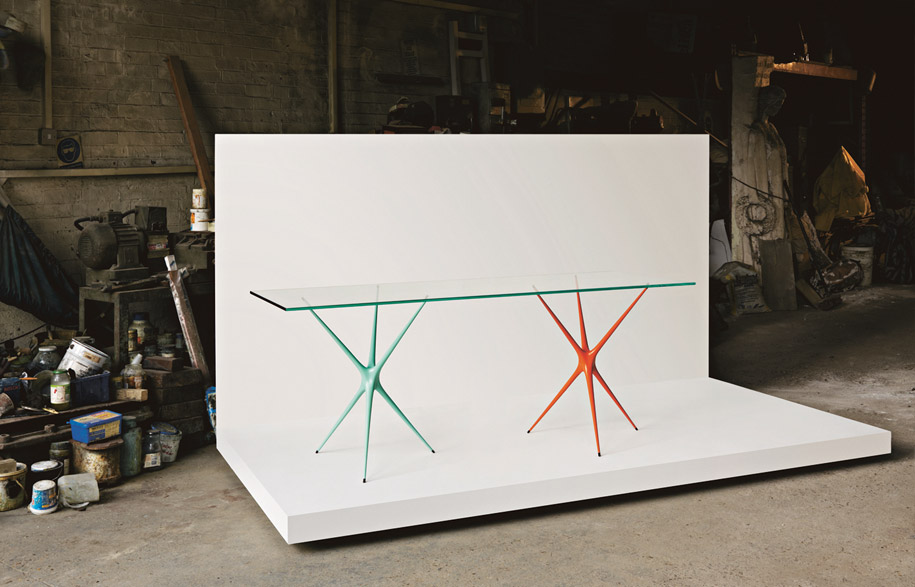 Following designjunction, Neill is in talks with several retailers interested in the brand. "We received great feedback," he says. "It is really gratifying after all the work that has gone into designing, prototyping and manufacturing."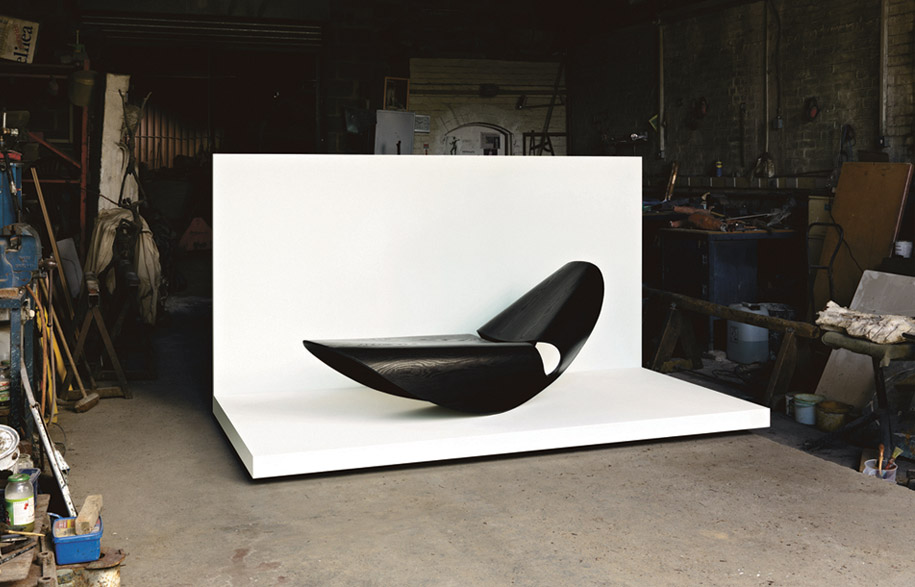 Made In Ratio
madeinratio.com
Tags: Brodie Neill
---