Habitus is a publication that looks at design from many angles, including creatives of all types who contribute to design or are the embodiment of design through the way they live. Luca Lettieri is the perfect example of a Design Hunter, exploring and practising design and art in the truest sense.
He shares his journey with Habitus and the inspirations behind his work.
Tell us about yourself, your background and what led you to where you are now
I first started my career as an apprentice furniture maker for Jardan in Melbourne (2013) when I left school. This gave me a great foundation in machining and working with drawings but there wasn't an opportunity to design work in that setting. I left Jardan and started making bespoke furniture for commissions whilst also working as a furniture restorer and doing some carpentry work.
During that period, I really wanted to learn traditional furniture-making skills like hand-cutting dovetails and shaping timber by hand. I was made aware of the Sturt School for Wood in the Southern Highlands of NSW. I completed that program in 2017 and was then accepted into the JamFactory Associate program under Jon Goulder (2018-2019) in Adelaide.
The JamFactory was my catalyst for working across more disciplines and provided amazing studios and people to foster my interests in metal-working and glass-blowing. During the first year of my Associate program I won a scholarship with the Italian Australian Foundation to do a series of residencies across Italy, Denmark and Germany researching traditional craft practises like violin-making and semi-precious stone inlay work (Pietra Dura) as well as southern Italian folk art.
During the second year of my Associateship, I was awarded a residency at Domaine de Boisbuchet in Lessac France through JamFactory's philanthropic group the Medici collective. While at Domaine de Boisbuchet I was lucky enough to participate in a workshop with Chris Schanck who encouraged me to keep pushing my experimental work further and work across multiple materials.
Since then I have been balancing a career making speculative sculptural pieces and paintings for exhibitions, and more traditional furniture and joinery work.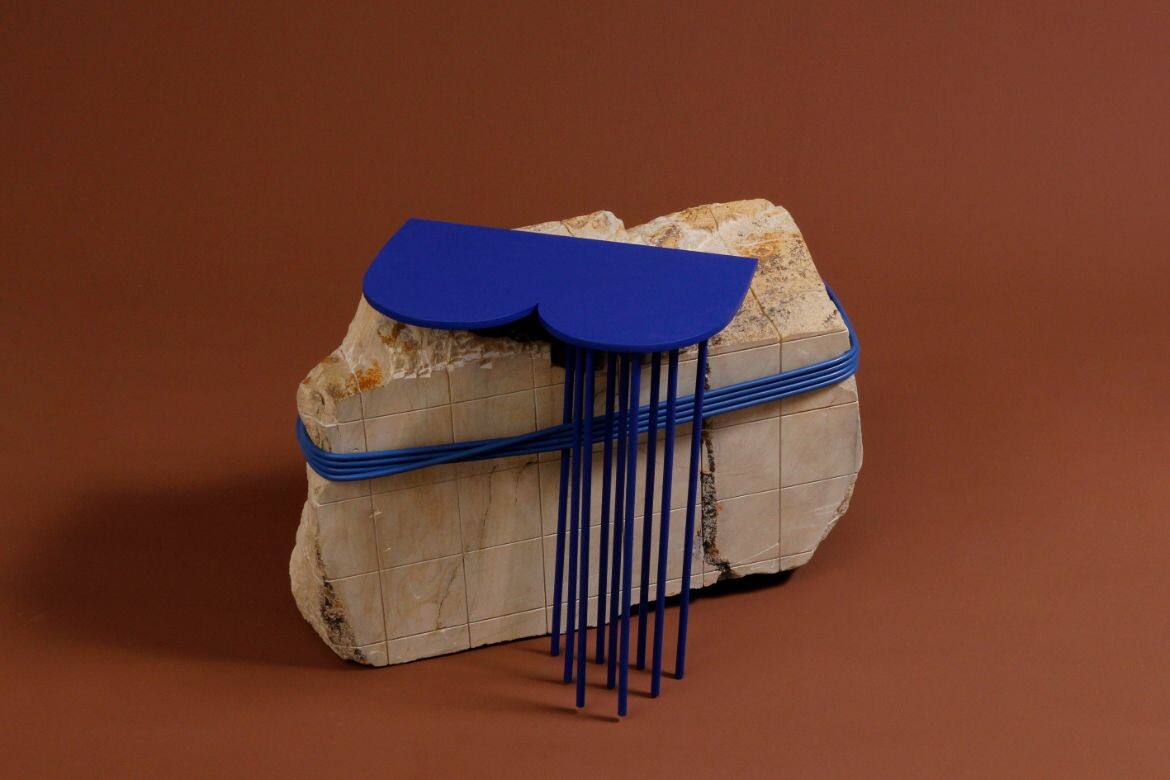 Tell us about your work – what is the driving philosophy behind what you do?
I think curiosity would be the driving force behind what I do, I really love to use projects as an opportunity to learn and develop new skills, I always aim to do all of the fabrication work in-house and problem-solve through trial and error which also informs the pieces as I work.
Can you share some insight into your creative process – when are you most in the zone?
I usually start with some crude sketches and then go to rough scale models to get proportion and composition figured out, if I'm making a more traditional piece I will draw some of the joinery details 1:1 by hand to use as a reference, and if I'm working in steel I'll make CAD drawings to get work laser cut if needed but I try to avoid any computer work if I can.
I will work through a lot of the details as I'm making, removing material or adding elements until I'm happy. I find a lack of a CAD render allows me the freedom to pivot without being too attached to a final outcome.
I try to start early in the day when I'm working on something complicated because my brain doesn't really do anything good after lunch. I often listen to music or a podcast to help me stay focused which has always been a bit of a challenge.
.
"I think curiosity would be the driving force behind what I do, I really love to use projects as an opportunity to learn and develop new skills."
.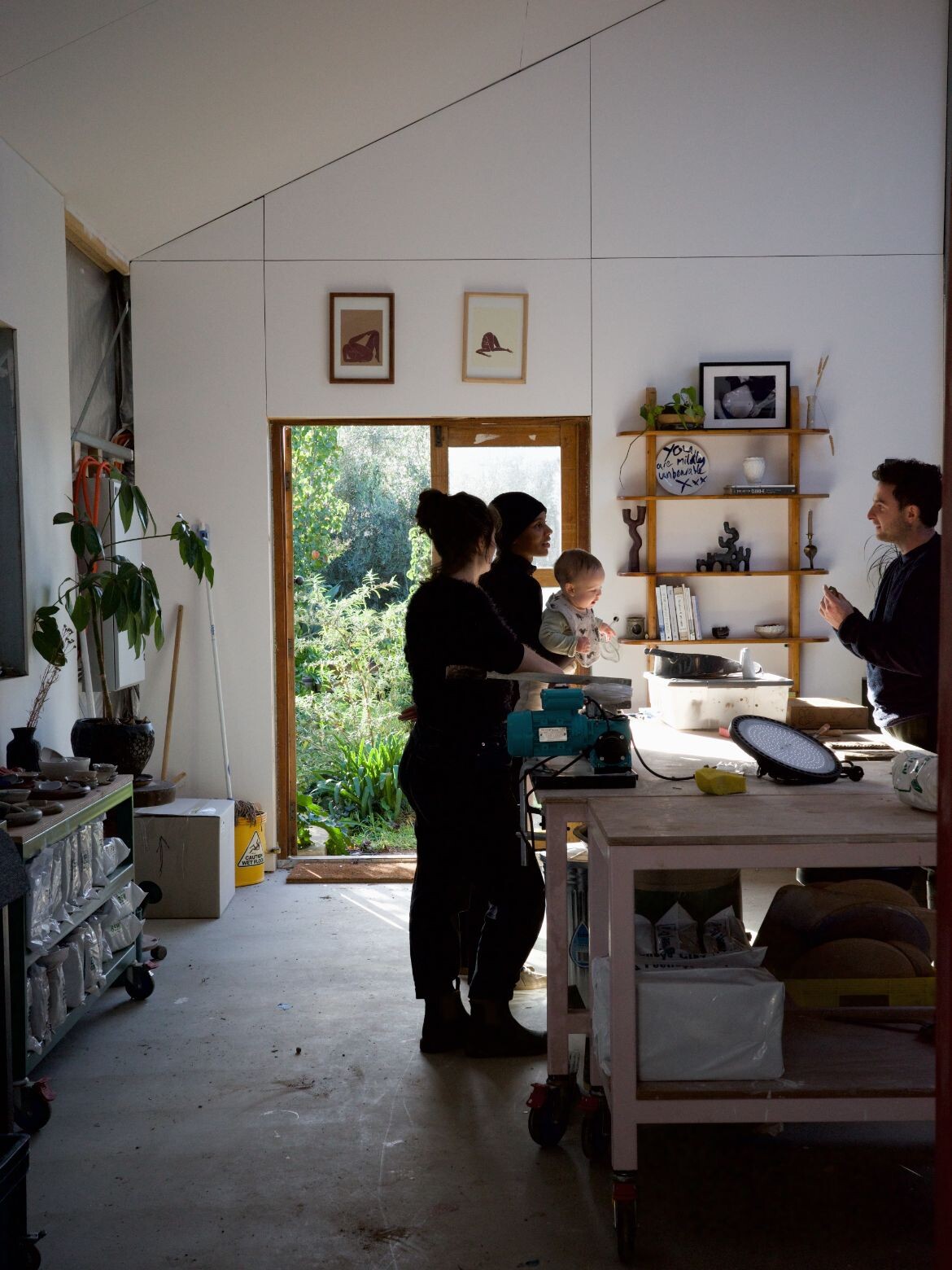 How does design play a role in your life? How do you balance your personal and professional life?
Well, it's a bit of a challenge more recently. My partner Kerryn Levy and I have a beautiful 18-month-old who likes to be involved in everything. We have recently been building studios at our home in Strathalbyn, South Australia, which has made the balance a lot easier and has cut down our commutes into the city from our little country town, however now I'll find some of my tools in the garden as my son likes to come in and help himself.
What does home mean to you?
Home is a place where we eat together, grow vegetables together, work from, knock down walls in, build things for – it's the real centre-piece of our lives and feels like it's in a constant state of flux.
We live in a gorgeous sandstone worker's cottage from the 1890s so there is always something that needs to be done and it's full of character but I think it's a good reflection of our little family.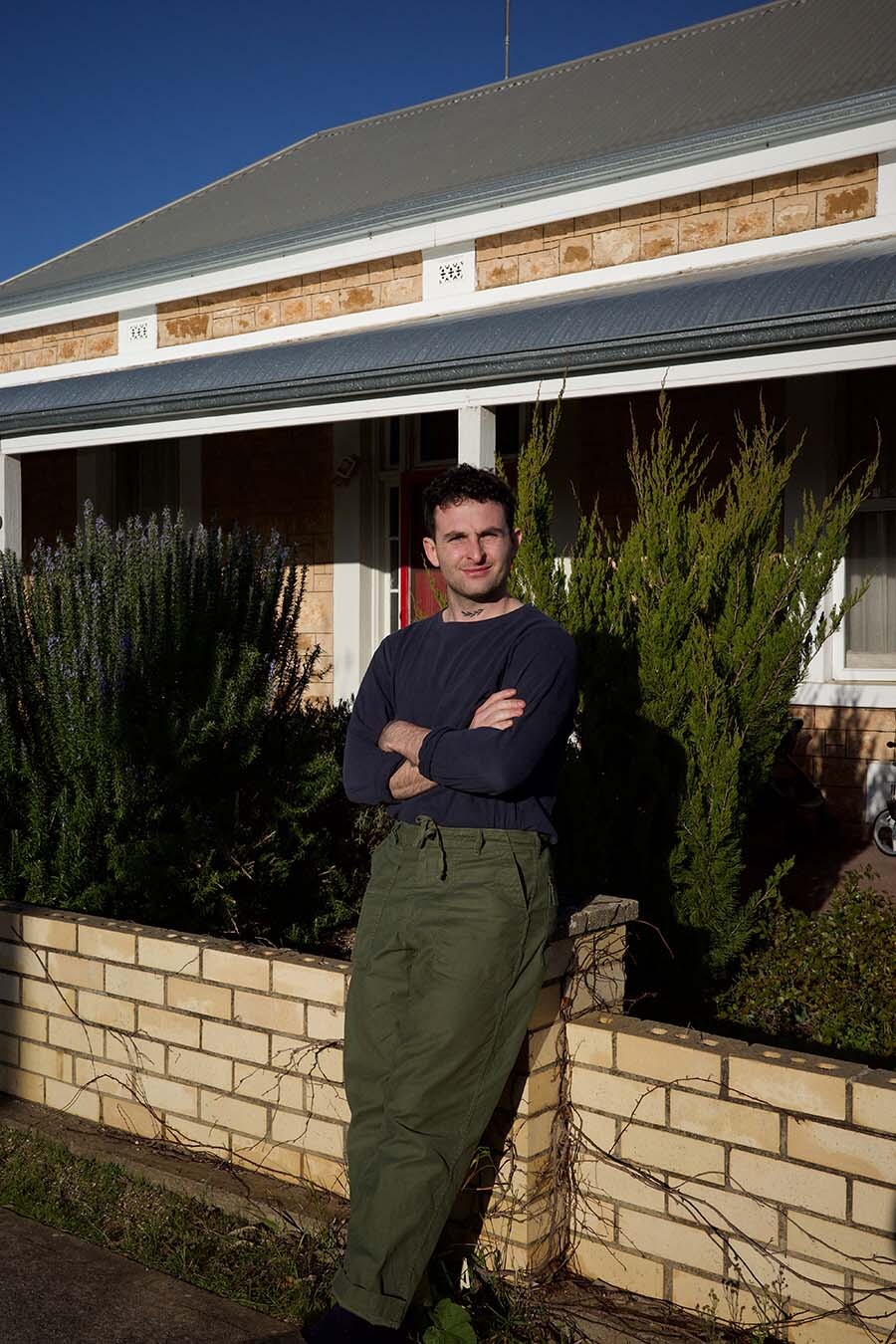 How does your home reflect your passions, interests and creativity?
Our home is full of art and furniture that my partner and I have made, traded for and been gifted from friends. Everything in the house has some kind of story and serves as a reminder for the amazing community we are a part of. We grow veggies out the back and I spend a lot of time in the kitchen cooking Italian food.
What's your favourite room/object/thing in your house?
My favourite object is a clay tile Kerryn made for me during the Covid lockdowns when I got stuck in Melbourne for a few months and we couldn't see each other; it's small and blends in a bit amongst all the colourful pieces in the house. It has a gilt motif of a ladder on it which has become a bit of a family emblem.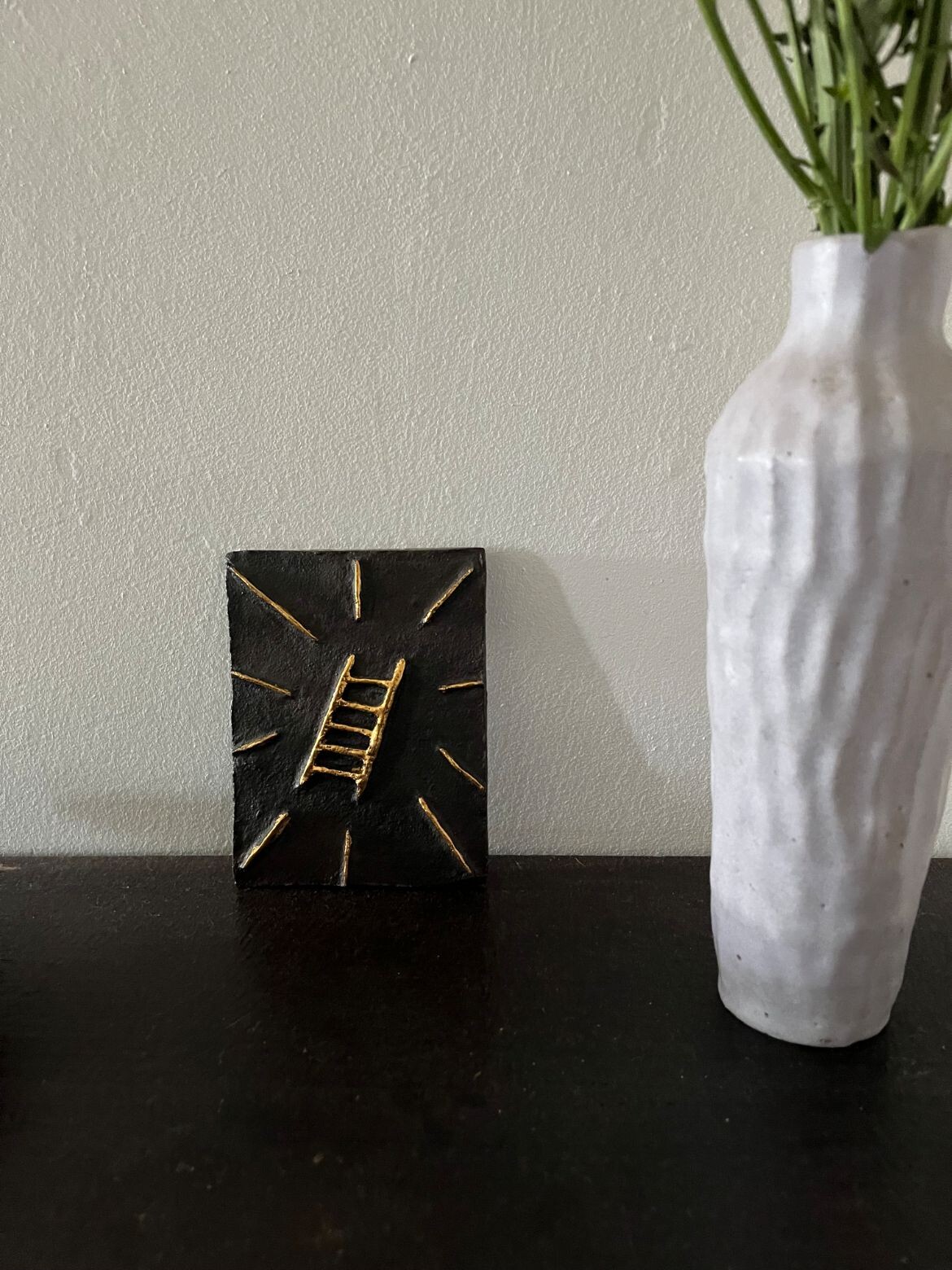 What piece of furniture is currently on your wishlist?
I would love a cast aluminium 'tailings' chair by Andrew Carvolth, a fellow South Australian-based designer/maker.
Favourite chair/light design, and why?
A 'chieftain chair' by Finn Juhl. It was the chair that really kick-started my love for furniture as a teenager and drew me to learn how to make furniture.
Luca Lettieri
lucalettieri.co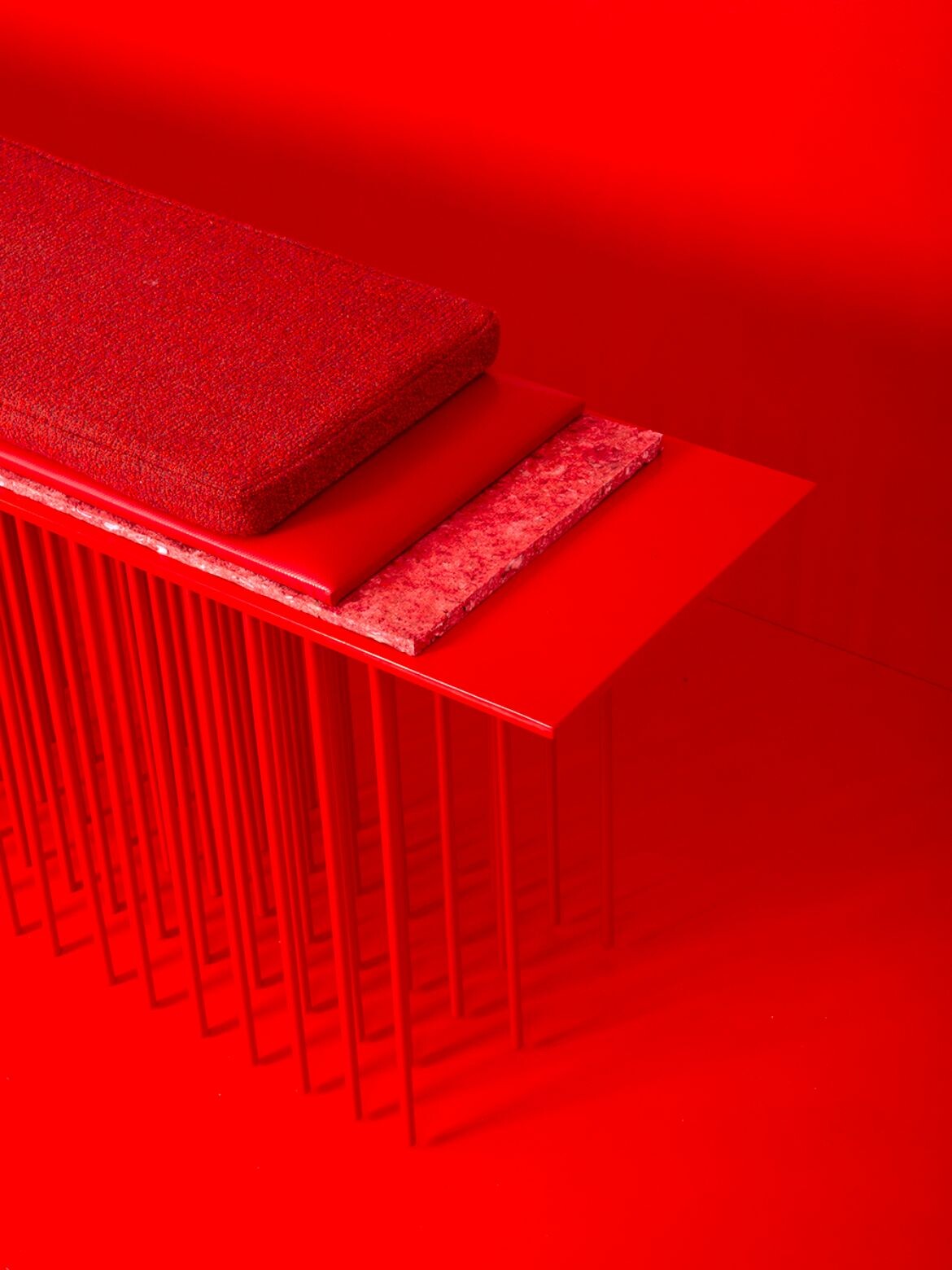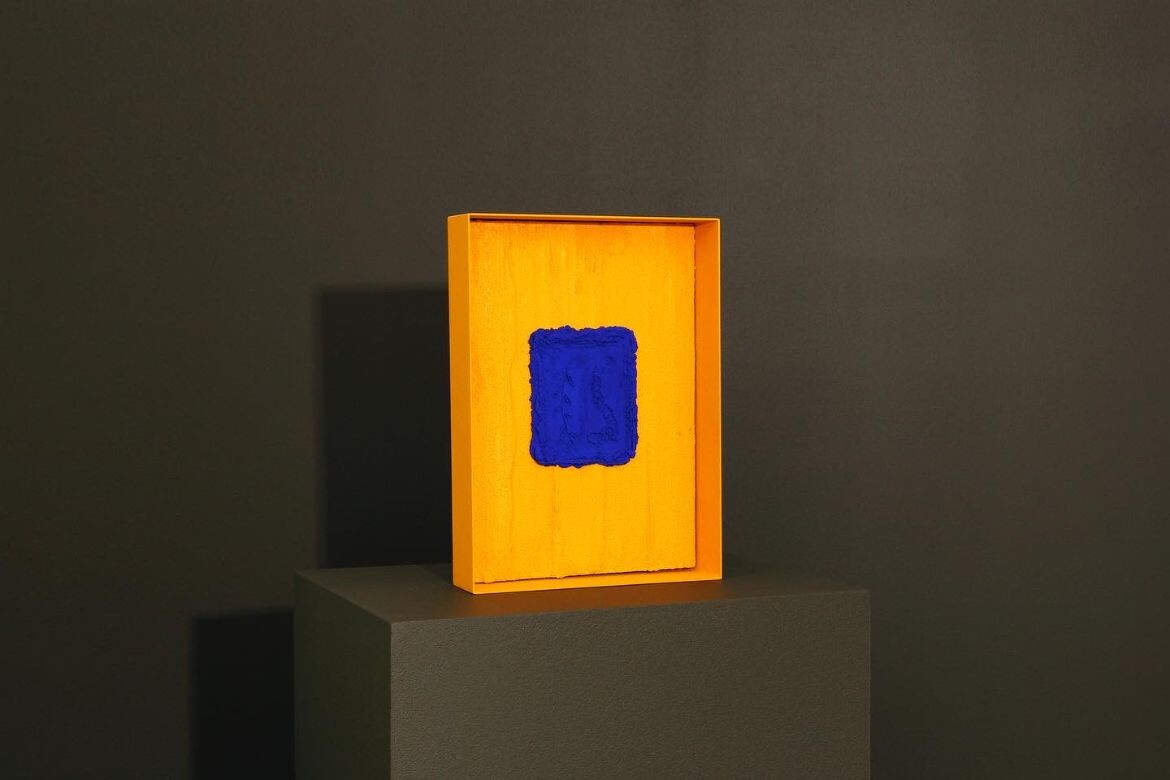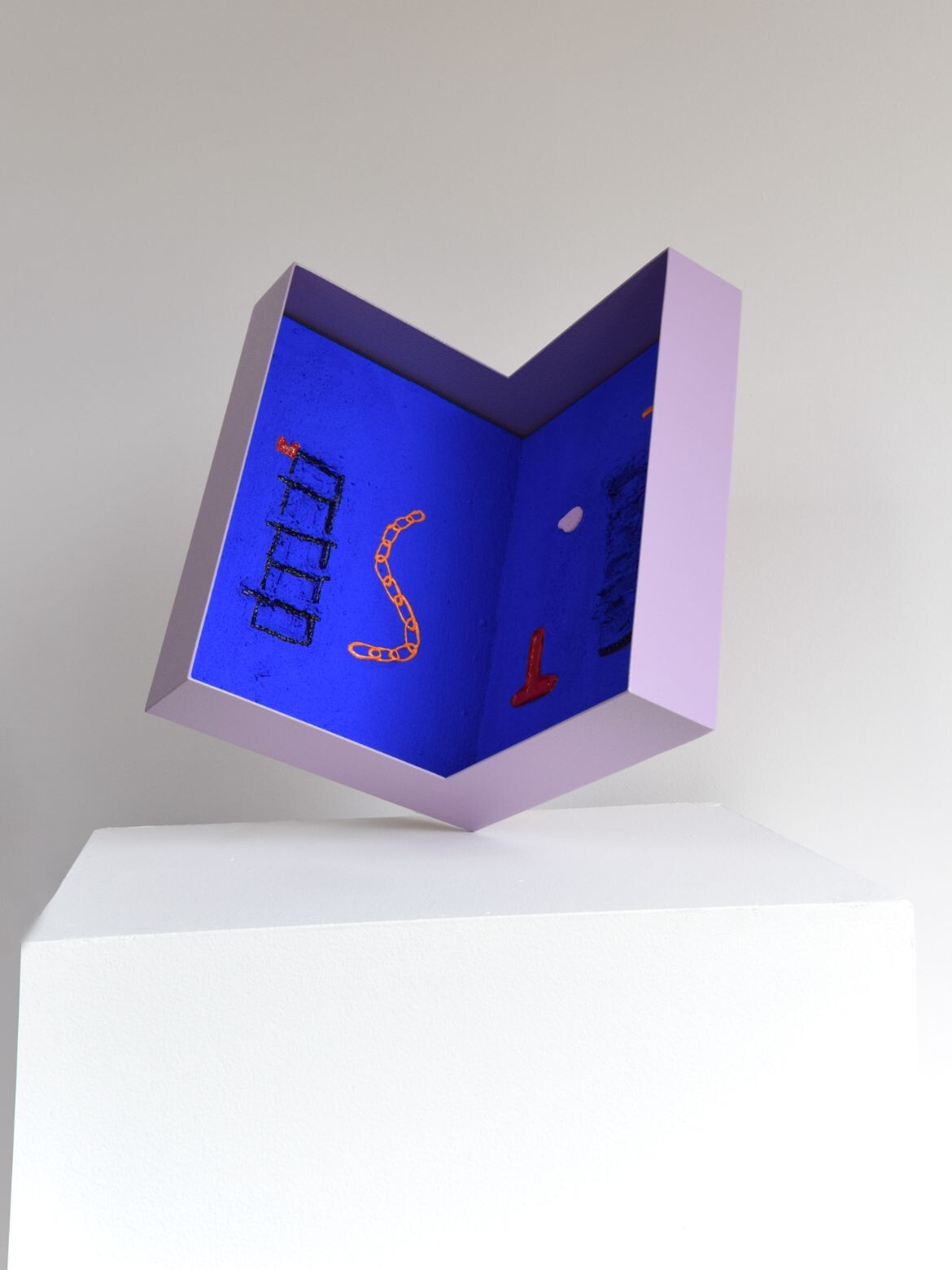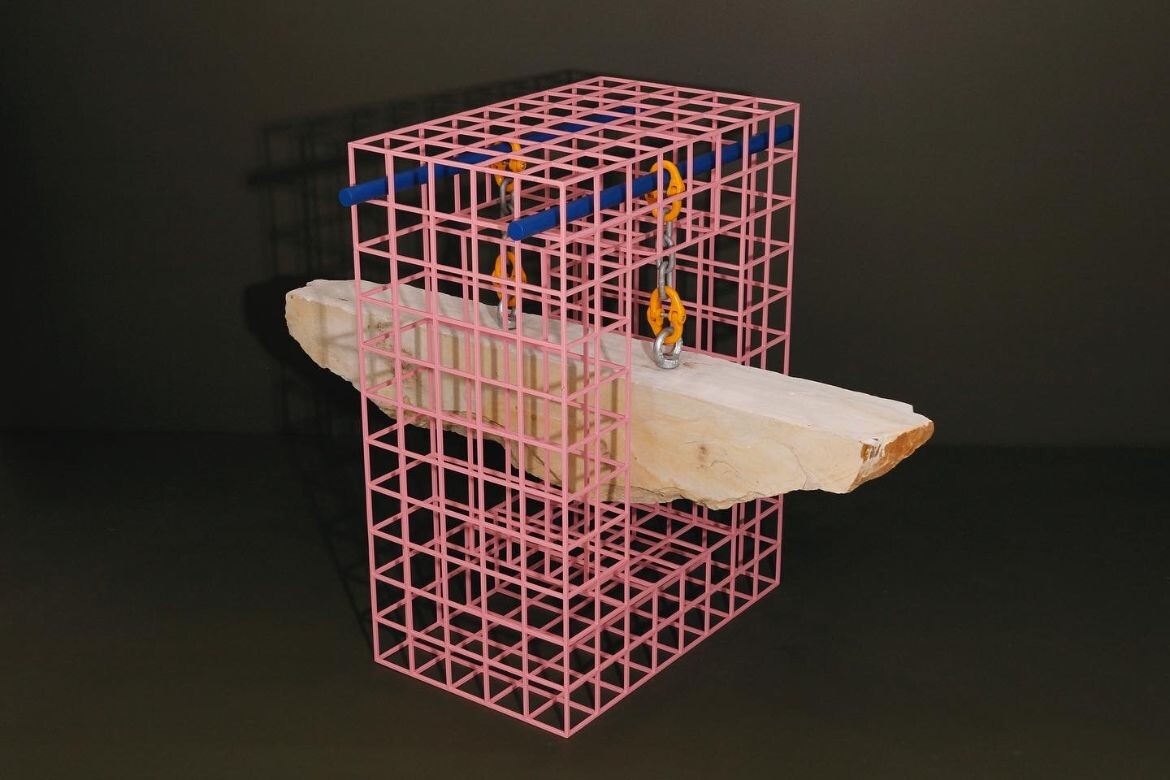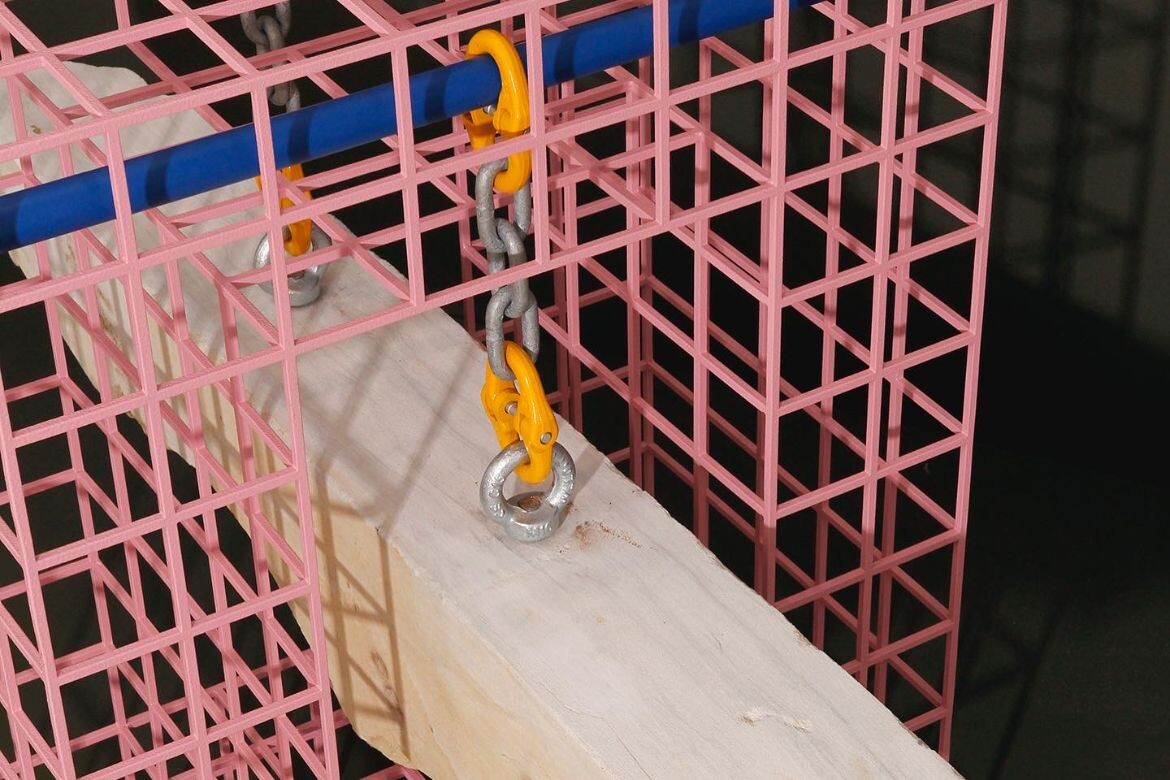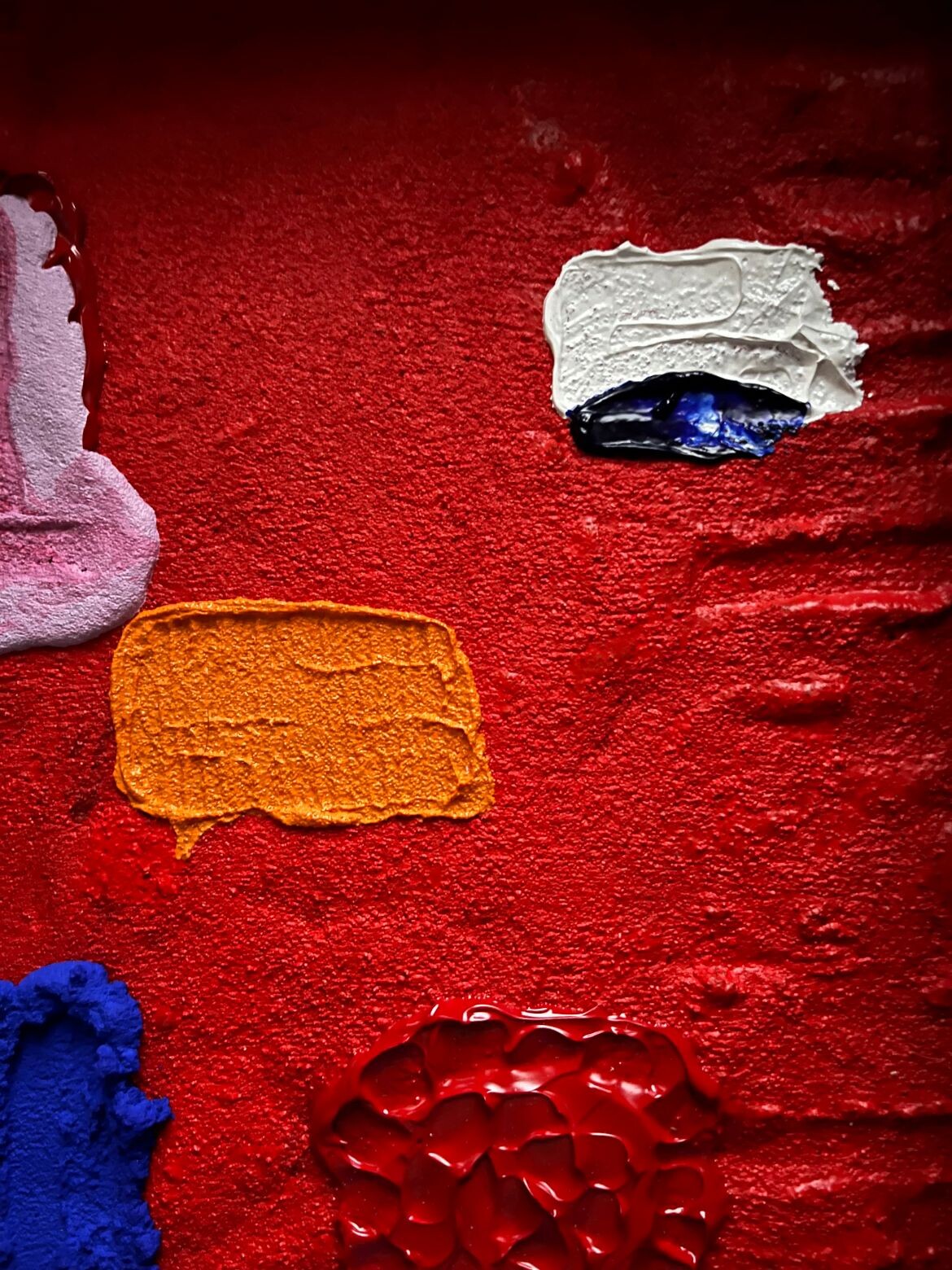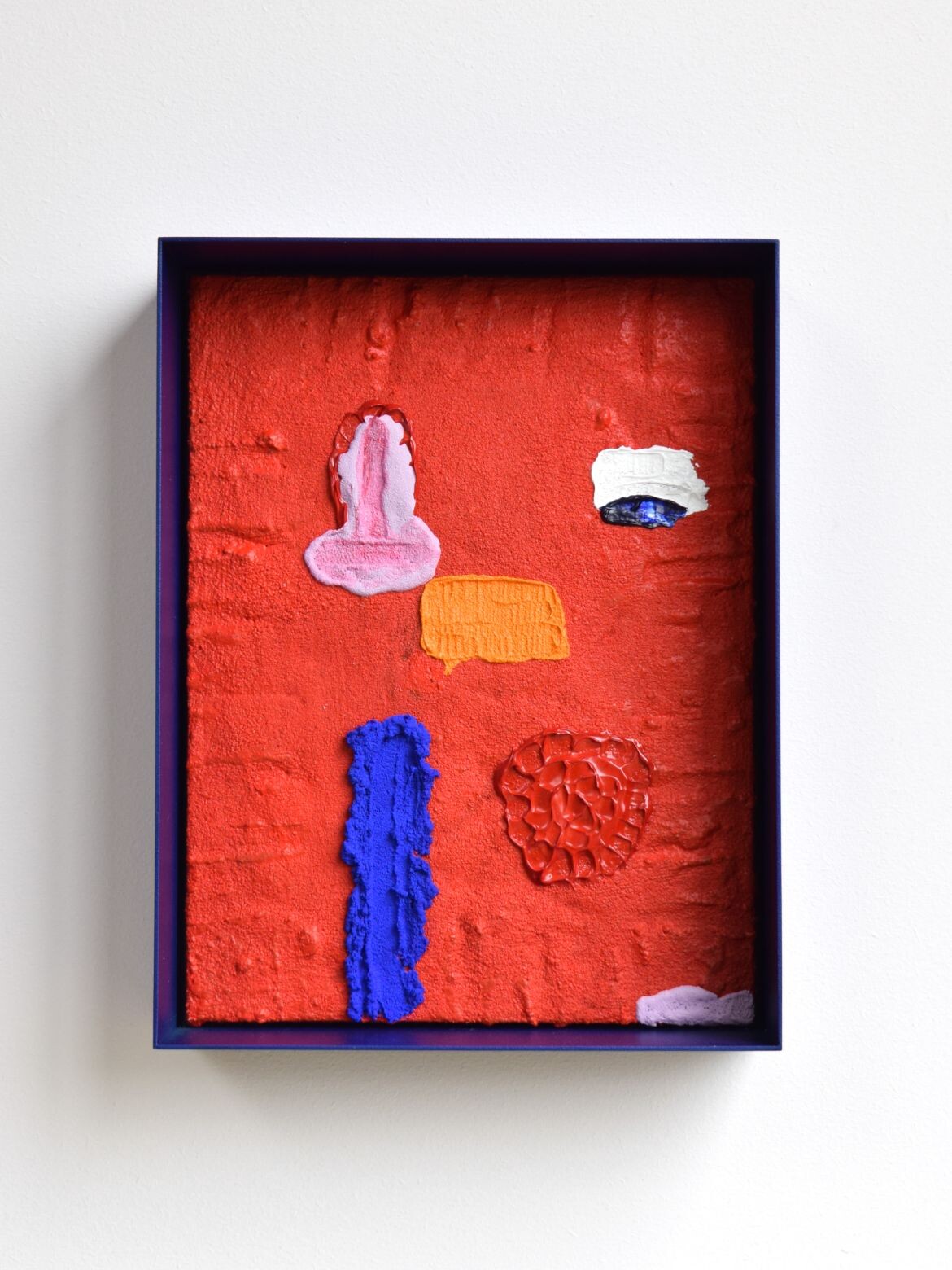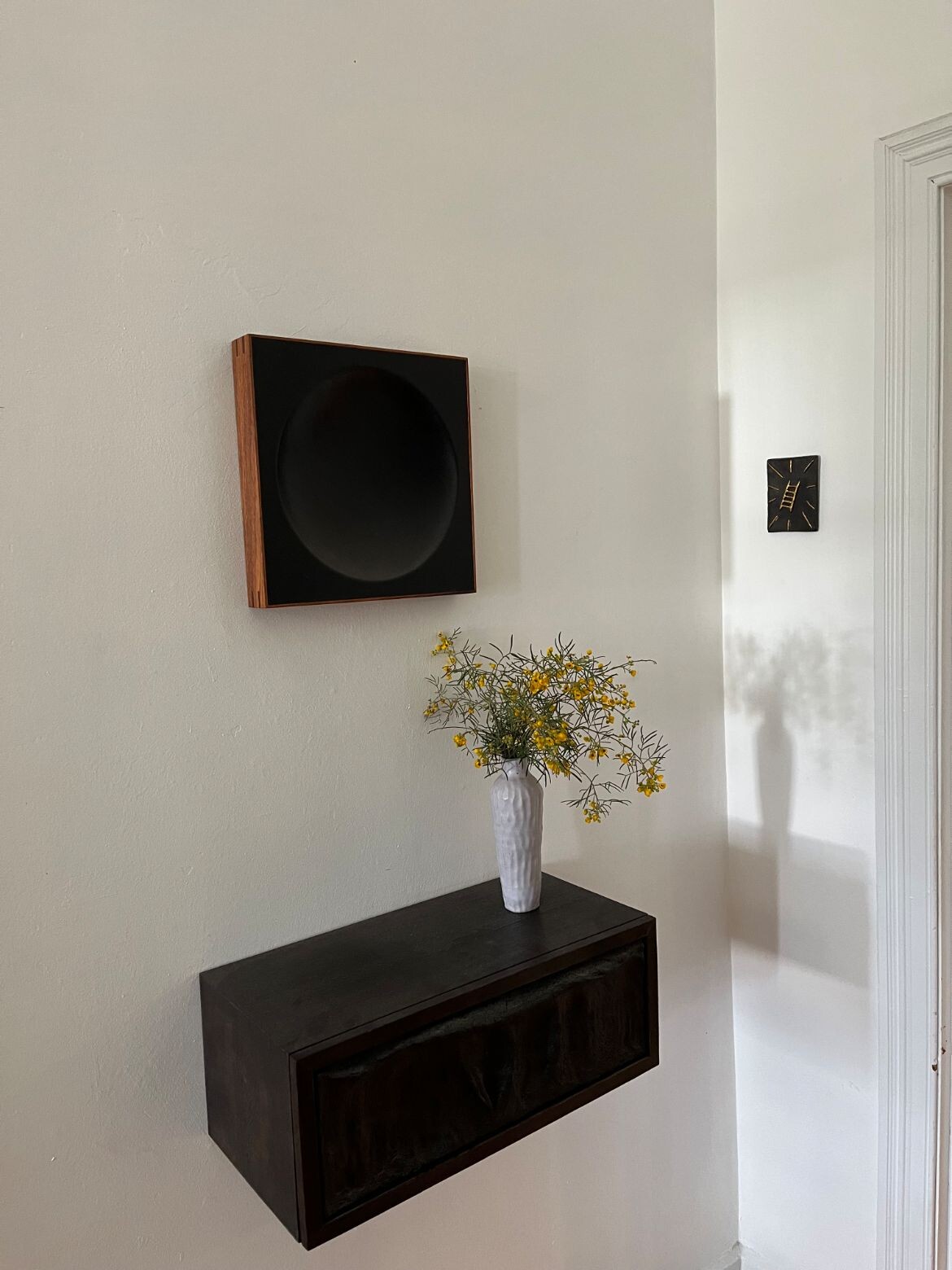 We think you might like to read about Mixed Goods, a new shared workshop space in Adelaide.
---