When we talk about 'design' we're often talking about an object, a piece of furniture, or a space. But design is also defined as "the purpose or planning that exists behind an action or object" (Concise Oxford English Dictionary, 2008).
This is the kind of design that we can all take part in, whether we are 'trained' designers or not. What purpose or planning exists behind your everyday actions? Where are you headed and how are you going to get there?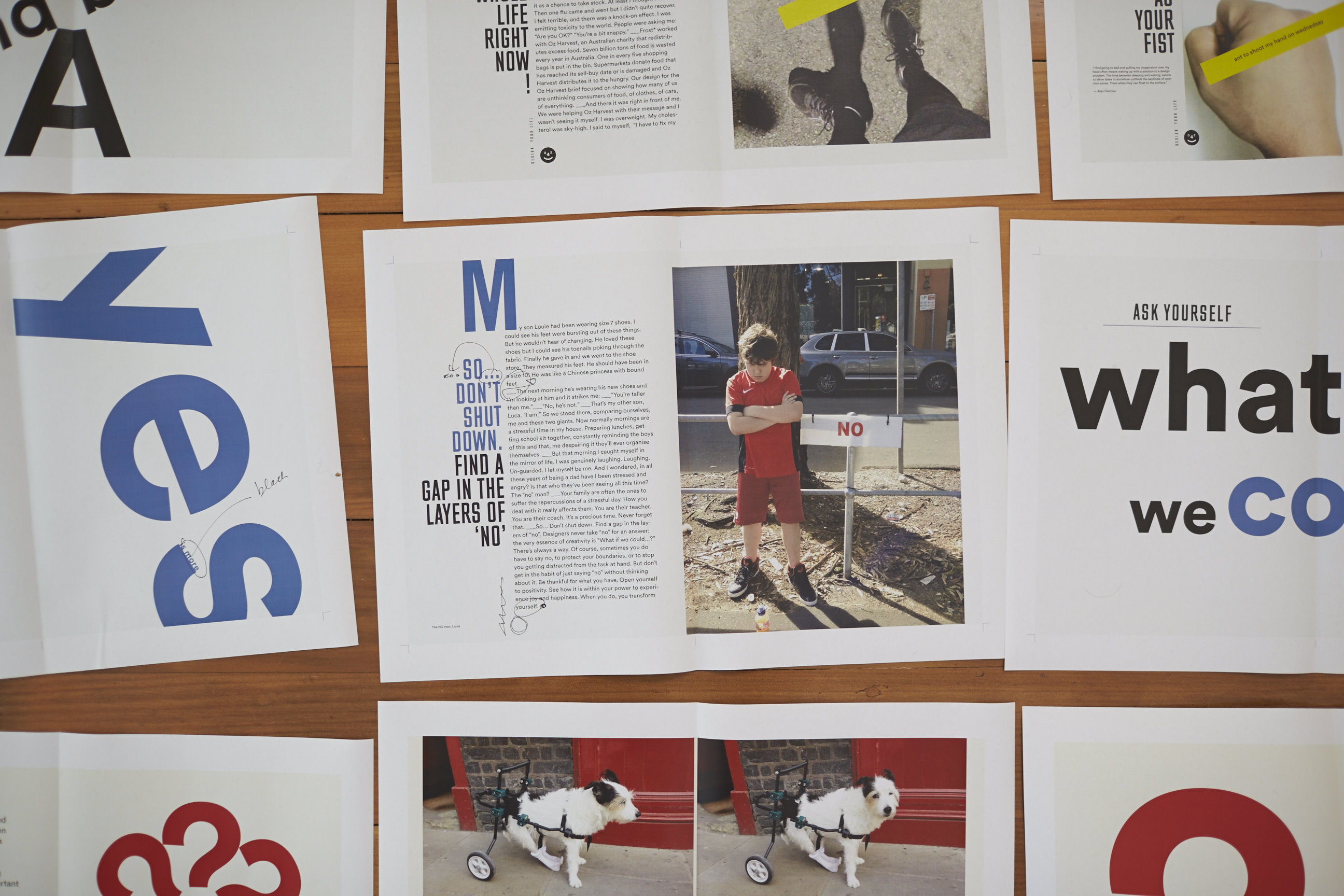 Design Your Life is a new book by Vince Frost, CEO and Executive Creative Director of Frost* Collective. You may have seen his work, whether through branding, digital or environments, but here Vince is communicating his own story, and the way he has come to "appreciate the power of the design process as a means for improving his life".
Part-biography and part-self-help, the book (which launches his new design-inspired lifestyle brand) intersperses lessons from Vince's personal life and professional design career with inspiring quotes from other creatives, interviews with successful figures across various industries and the bold, graphic and typographic treatment that you would expect.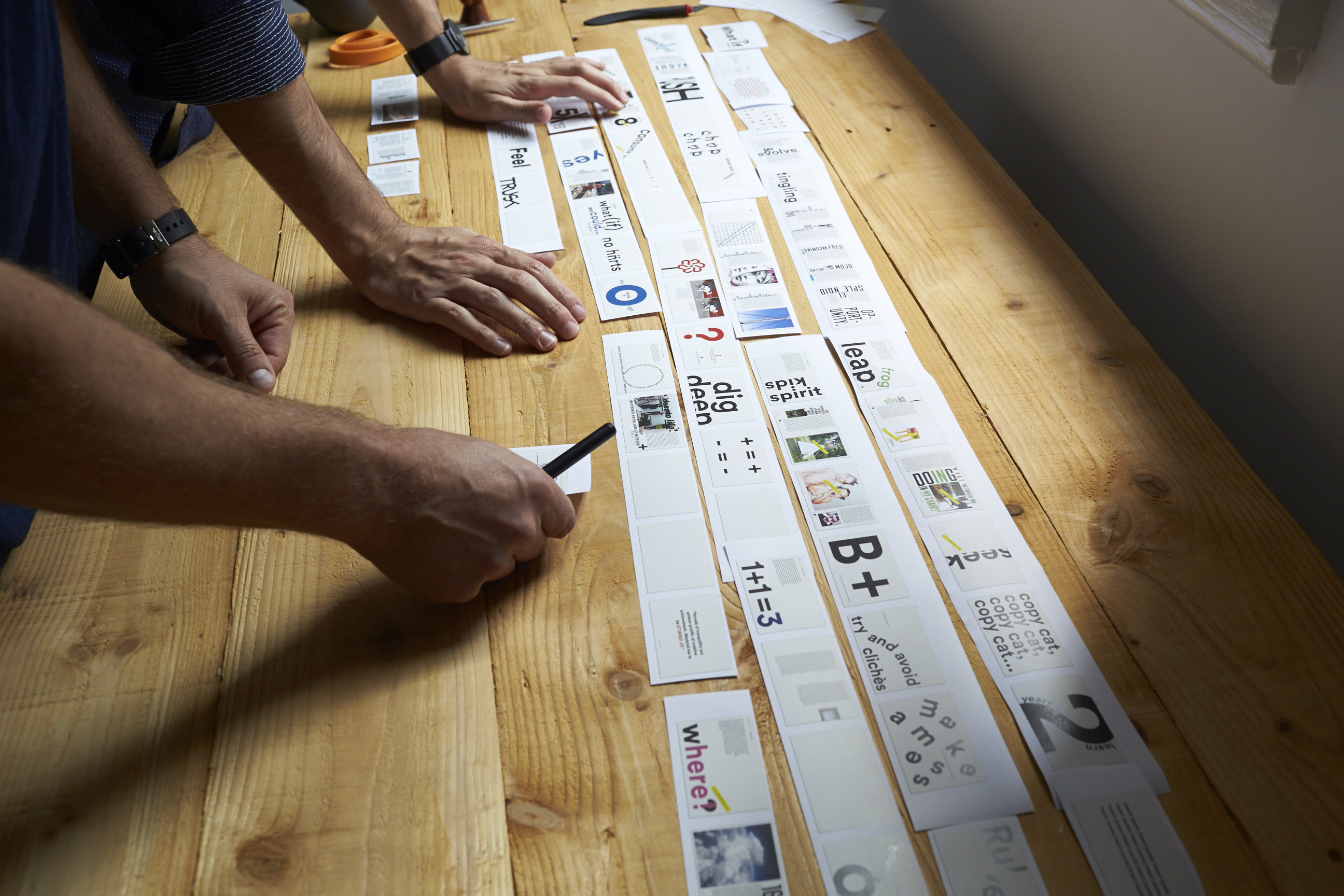 What is unexpected are the interview questions which tease out discussion on positivity, the importance of 'presence' and collaboration. I love seeing these emotional (okay they're hippy) concepts integrated into the context of the design industry. Because often the way we discuss design can be confined to the intellectual, or worse – elitist or shallow.
A more open, warm and inclusive discussion of design will benefit us as individuals – in my opinion. But it also has the potential to enhance the industry as a whole, making design more relevant and more accessible to those outside of the professional community. Which is required for the future of design.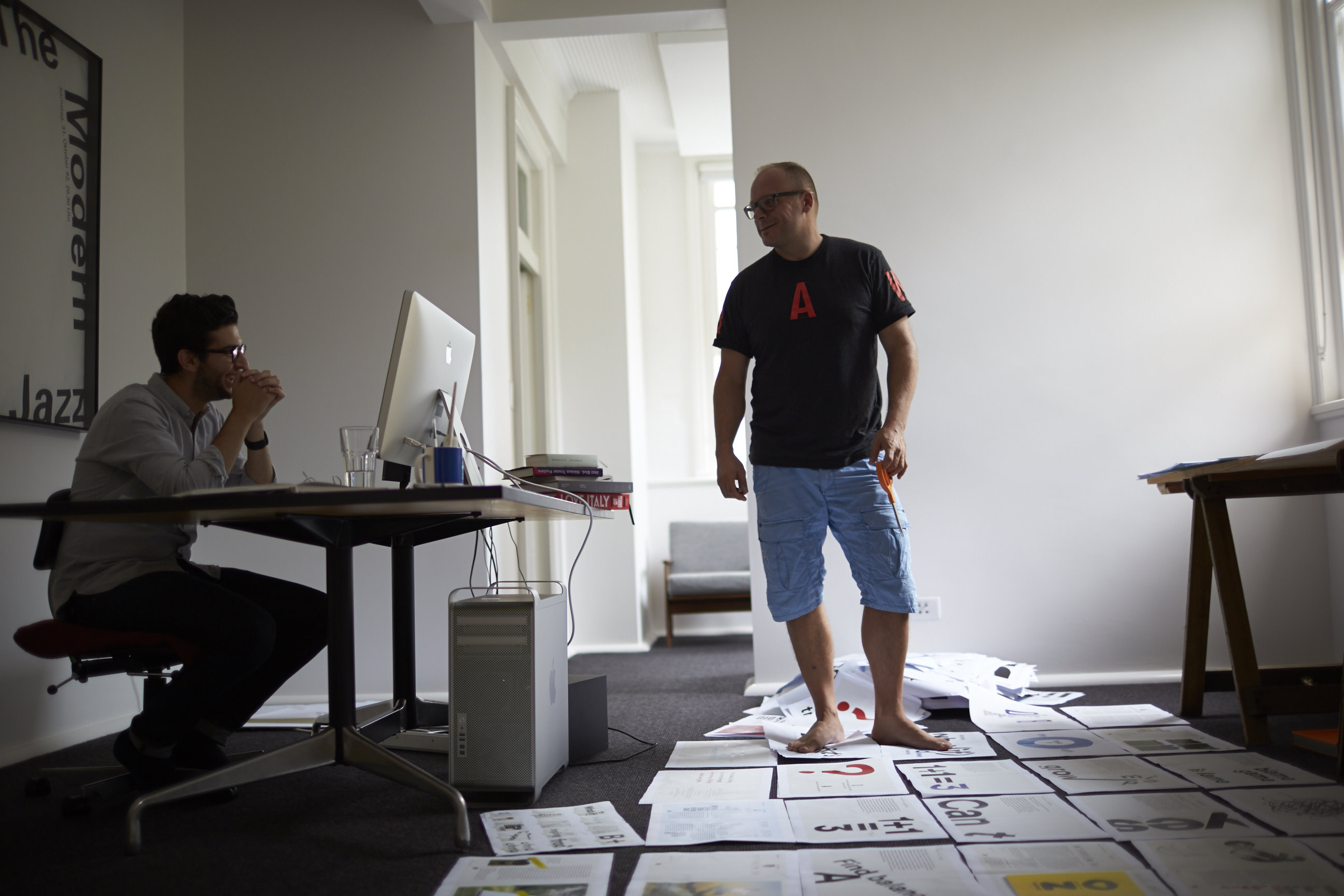 Telling people it's possible to Design Your Life is a powerful statement on a personal level, and also encourages people to think of design as an active process, rather than a finished object or static space. Design is dynamic, fluid and happening all the time.
Design Your Life = Define your Life.
Design Your Life
designyourlife.com.au
---