Co-founder of fashion brand 3sixteen, Andrew Chen, was engaged by Mini to create a custom-designed installation for MINI's newly opened Paceman Pop-Up store located on Chapel Street, Prahran.
"What we've chosen to do with the space is turn it into gallery," says Andrew. "But instead of [traditional] artwork, we're displaying pairs of jeans from our customers that have been beautifully worn in."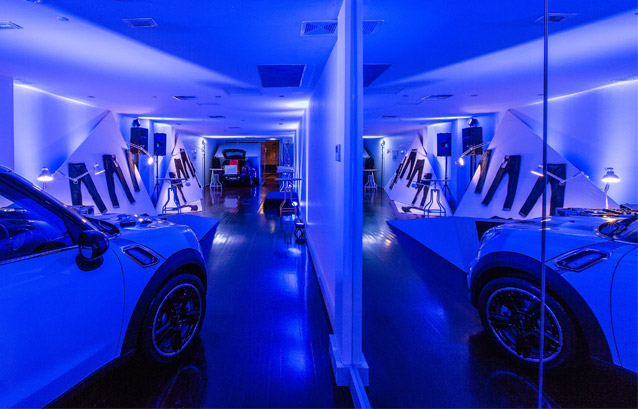 While a pair of old jeans doesn't sound the most exciting of propositions – nor exhibitions –3sixteen's reputation as a unique producer of denim jeans is rather outstanding. 
"MINI reached out to us because they're launching the new Paceman model. Their campaign, 'A New Slant On Things', is quite special and iconic," says Andrew. "Mini has always been very iconic in terms of design, and the brand has a very distinct look."
Andrew likens Mini distinct design flavour, with its modern take on an old model, to 3sixteen's approach to denim-wear. "There's similarities in terms of how we approach our design aesthetic," he says.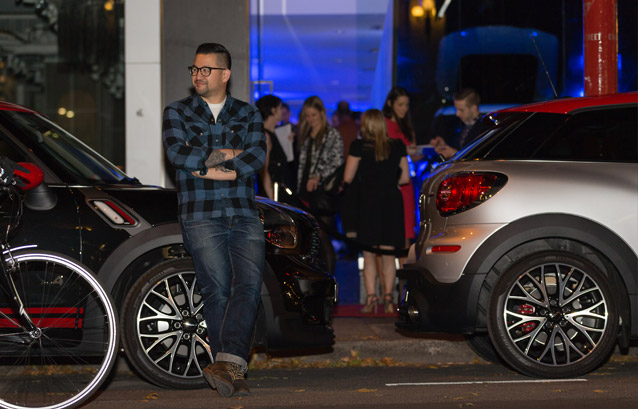 "What we do with our jeans is we develop custom fabrics in Japan and ship them to the United States where they're sewn in a factory in San Francisco.
"From weaving through to sewing, a lot of [the production] is inefficient and old fashioned."
What makes 3sixteen's wearable items so unique is its raw and unwashed fabric. Once worn, "it takes on the characteristics of the user over time," says Andrew.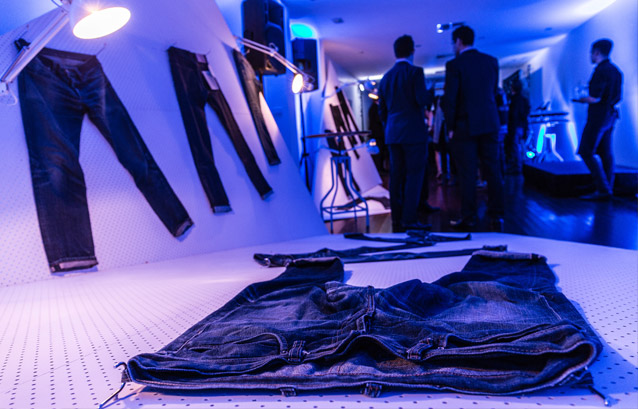 "Usually when you buy jeans they're already worn in. The jeans we sell are brand new and untreated – they're not sanded or treated with chemicals." 
As such, what 3sixteen has put on display in the Paceman Pop-Up are the results of very personal wear and tear. "A lot of the jeans start out looking the same and end up looking very different," says Andrew.
One such pair, worn in by a tattoo artist, bares the marks of blood, ink and endless washes. "It's really about the user's lifestyle," says Andrew. "As you wear them in, no two pairs will ever be the same."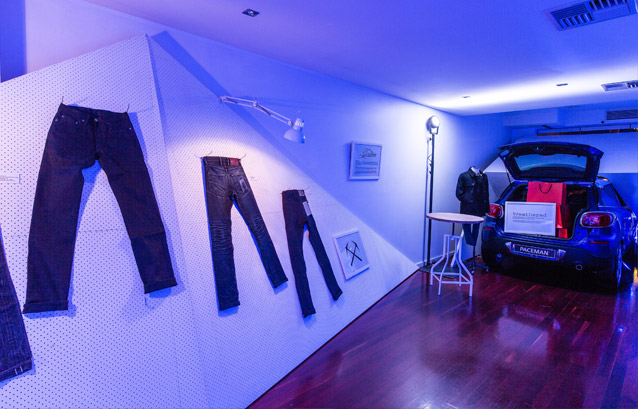 3sixteen has a strong ethos of buying one pair of good jeans to last the journey. And this philosophy seems to resonate, with many of 3sixteens customers searching out the label, rather than the label finding them. 
While in Australia to launch 3sixteen's Paceman Pop-Up installation, Andrew also made the time to visit a loyal customer and café owner in Melbourne. It was a special opportunity for Andrew to connect with a long-term supporter, amidst a week of meeting many new faces.
"This brand [MINI] has allowed me to connect with some really cool people," hey says.
The Paceman Pop-Up will be open until 1 December 2013 at 250 Chapel Street, Prahran, Melbourne.
Stay tuned for five more special guests, launching their work at the Paceman Pop-Up over the next five months.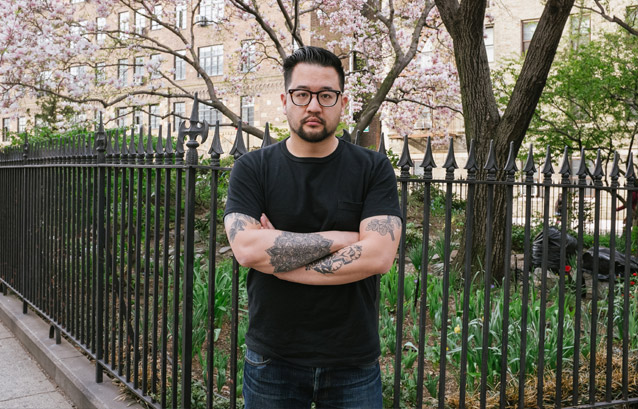 MINI Paceman
minipaceman.com.au
3sixteen
3sixteen.com
Tags: MINI Paceman
---