It was a beautiful sunny day when we paid a visit to Somluk Pantiboon's house in Chiang Rai. Driving from the local highway, we made an exit and entered the lane of dusty road before pulling over by the longitudinal line of green Tea tree fences in front of his casa. This road trip was about to take us to another level of comprehension – an intuitive understanding of the word 'escape'.
After years of experience and practice in ceramic art with Japanese master potter, Nakazato Tarouemon the 13th, at Karatsu on the island of Kyushu, Somluk returned to his homeland in Chiang Rai and founded Doy Din Dang Pottery in 1991. Doy Din Dang means 'Red Clay Hill', referring to the red soil of the land's surrounding ridges. Somluk himself is widely known as a ceramic artist whose works have been exhibited and recognised internationally. But at Doy Din Dang, he's a teacher who's been training the villagers to become skilful potters for over two decades. His creativity is a refined combination where contemporary meets tradition. His works are celebrated for their functional yet aesthetic qualities that suit every lifestyle. "There are three attributes for this profession: dirtiness, hard work and low income," Somluk comments about his career. "It's actually a fun profession, but it also reflects the society these days where people don't like hard work. But if it's something you like, you have to do it, and you have to be able to make a living from it as well".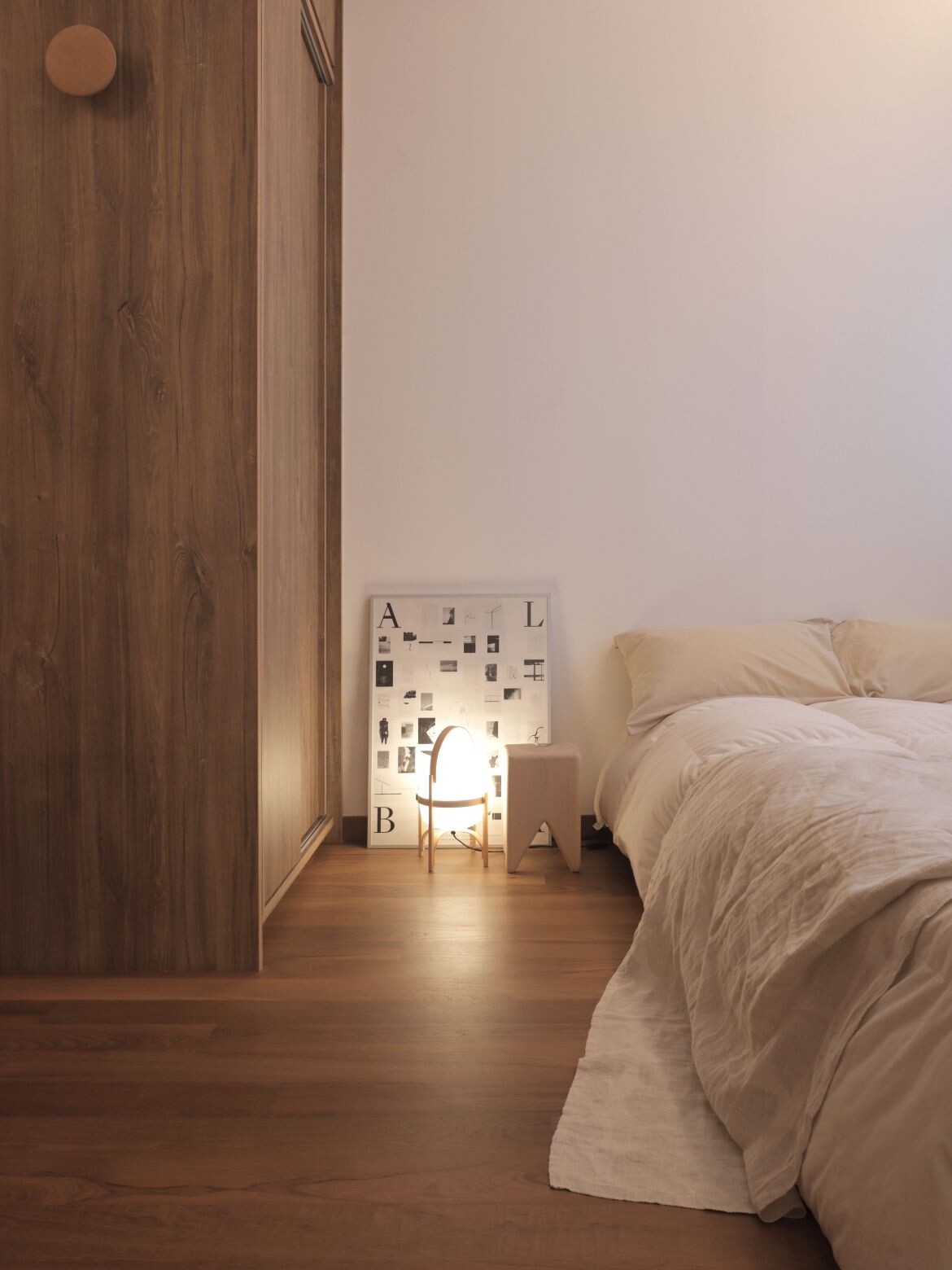 Somluk uses very sophisticated techniques of forming, glazing and heating – which are integrated into his works – with his creative imagination and materials coming from the natural surroundings of his studio in Chiang Rai. His organically formed ceramic works maintain high quality craftsmanship in his use of handthrown stoneware and his use of natural materials creates visual texture and colours on all products. The end result of these strong principles is a range of exotic tableware including vases, bowls, teapots, platters and pots among many other pieces which are utilitarian yet aesthetically pleasing. Somluk blends the contemporary and the traditional in his designs, which are as functional as they are decorative.
Walking through the small green tea field at the front yard to a cluster of buildings further inside the property, we felt the simplicity and sensation of bona fide natural elements. They  are the results of mingei or 'the art for people', the philosophy of craftsmanship that Somluk – who designed and built this house himself – had studied for five years in Japan. Mingei is a movement initiated in Japan, before World War II, to oppose the overly accelerated price of art pieces being sold in that particular period of time. The movement proposes the intention to make high quality craftworks that came with a much more affordable price tag.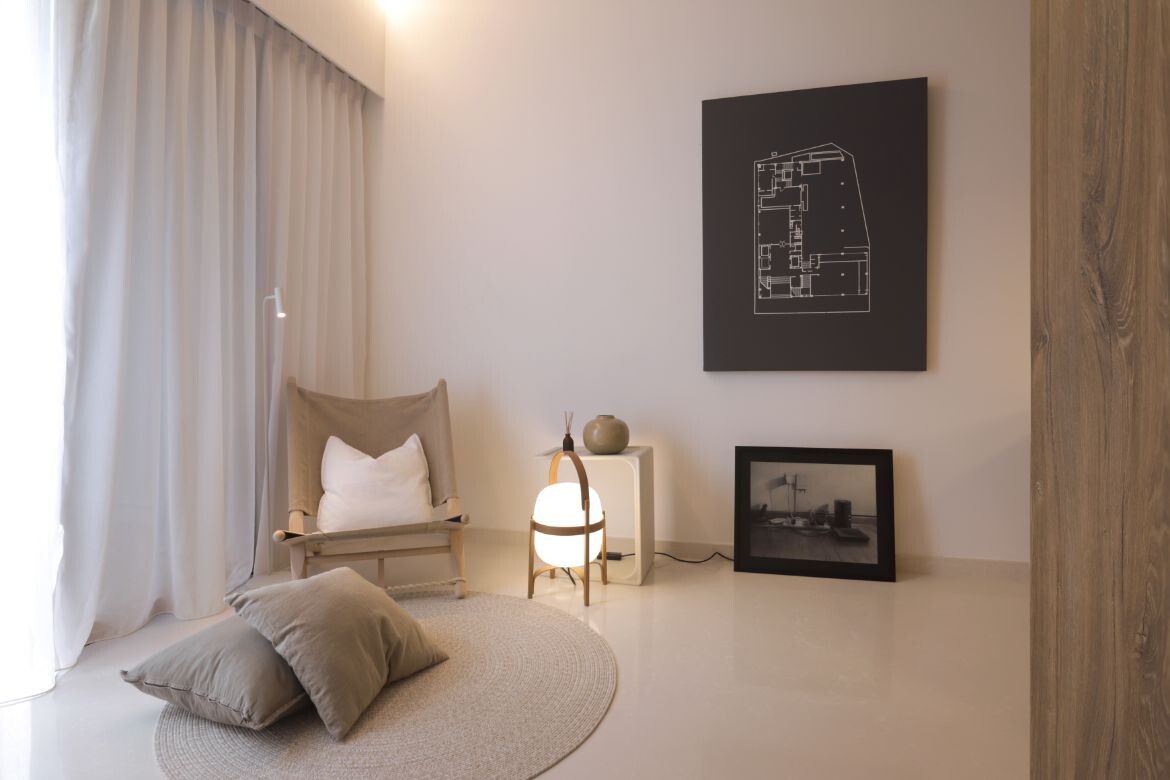 There are two buildings that house Somluk and his family. The smaller one is for their only son, while the main building is for himself and his wife, Tamako, whom he met while he was working as a teacher in a UN-sponsored pottery project, and she was working for a Dutch relief agency. The two buildings are linked together by a small outdoor wooden bridge on the second floor.
From the entrance hall, we looked through the skeleton wooden staircase to the other side of the main building before we were exposed to the view of the scenic landscape outside. The dark tone of wooden beams and columns helps to determine the boundary of each room of the house; the definition of space that the Japanese call minka. Somluk fills the main building's ground floor space with Thai and Japanese styles of vintage wooden furniture, from the study and living room, to the kitchen area situated next to the spacious dining area, that welcomes the vibrant freshness of the greenery outside into the building through sliding glass doors.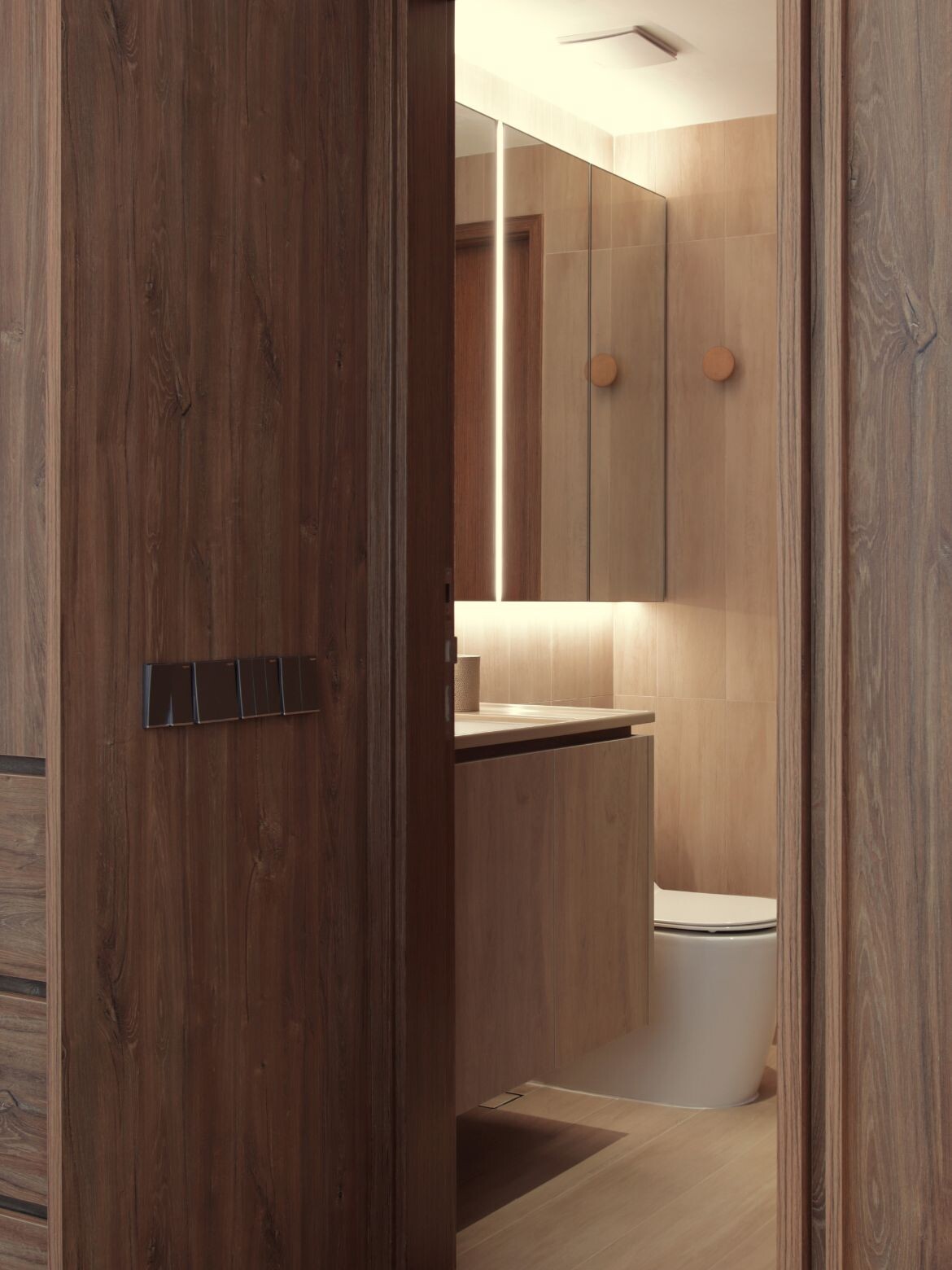 We walked up to the second floor of the building and, once again, we picked up on a sense of simplicity residing in the architecture Somluk creates – the very same feeling found in his ceramic creations. This floor hosts the master bedroom, a reading room, and a big terrace facing north overlooking the mountain. We could see some of Doy Din Dang's very own products at different corners around the house as well.
The house makes use of old, discarded wood panels from the traditional vernacular rice barns as its main construction material and decorative element. Somluk also mixes his own formula of local soil, rice straw and cement for the creation of his unique wall works. These architectural expressions are parts of experimental processes originating from the passion he has for his pottery. "All the wood I used in the construction of the house is old wood, even the roof," Somluk says.
"The soil we used for the wall is the soil we dug out before we implanted the foundation posts. We mixed it with rice straw, sand and a bit of cement, and we used the combination with the wall structure, which explains its earthy colour. It looks pretty good and it goes pretty well with the surrounding context. All kinds of soils have beautiful colours. People see the wall and ask me about the soil, and I tell them, 'you don't have to use the soil here; you can use any kind of soil from your land. It's all good, try it, trust me'."
After completing the photo session, we had a chat with Somluk and Tamako at a sculptural long, dark, wooden dining table. It was very inspirational when he recounted the moment when he had just come back from Japan and opened his studio in his homeland right away. He asked the locals to come and work for him, and everything just grew from that point. However, the naysayers would laugh at him, saying they didn't see how he could live with the less than ideal road conditions and the porous, clay-like lateritic soil and mud. Somluk's philosophy is that "if you are confident and educated, you can be successful anywhere. It's like cooking: you know the principles, you know what a dish lacks, and you can add the missing ingredients. There are specific and scientific formulas that we have to research and experiment on. Look at the clay buildings in my studio – I was doing pretty much everything by myself, working with the local artisans, and drawing the plans with simple dimensions and structures. I didn't have a lot of knowledge in this area, but I talked with the artisans – I let them handle the use of steel and beams, that sort of thing. I consulted with some professional technicians as well. Today, people from other places come here and ask me for the formula. I don't persuade them to do it; it's something they see for themselves."
His artistic thoughts encouraged us to hark back to the time after Somluk's graduation in the arts, majoring in ceramics at the Faculty of Industrial Design at Rajamangala University of Technology Lanna Chiang Mai Campus, and when he was teaching ceramics in a Khmer refugee camp, under the auspices of Shanti Volunteer Association (SVA), a non-government organisation from Japan.
Five years worth of experiences in the camp inspired Somluk to take yet another step forwards in ceramics training and apply himself further for art's sake in Japan. Travelling there, he learnt how Japanese craftsmen absorb and cultivate things into their own terms.
In 1991, he came back to his hometown and trained 14 local farmers in the art of pottery. They split their time between studio and fields to create pieces to order and also independently. Deep down, that's what Somluk is. He is a teacher again, and now he has taught his students not only how to prepare materials for general pottering processes but also how to create something personal as well.
At the end of the day, after hours of talking and many cups of hot, fresh green tea brewed from homegrown tea crops, we said our goodbyes. Somluk and Tamako went back inside the house before we took a walk in the darkness, surrounded by the green tea field. Only then, the sky above us was pitch black and the stars were brighter than ever. We loved that moment – the moment when the mind was occupied by nothing but simplicity.
Doy Din Dang Pottery
dddpottery.com
Photography: 
Spaceshift Studio
spaceshiftstudio.com
Basil Childers (portraits)
basilphoto.com
Tags: Somluk Pantiboon
---