Nicholas Gurney transforms small compact spaces – always under 100 square metres – and uses his background in industrial design to maximise room. "Compact houses seemed like the sort of thing I could apply design thinking to and make creative solutions to small space problems," he says.
"I've been working in these spaces since 2012. It was a slow burn in the beginning, but thanks to the real estate market in Sydney and Melbourne smaller spaces became a genuine option for a lot of people. It makes sense to spend money on them to improve them, and make them more functional."
Nicholas adds that knowing how to build furniture means rooms can be transformed. "The two things kind of go really well in hand – going from making furniture to then designing spaces where the furniture is integrated into the space," he says.
This practice expands on design thinking simple sensibilities in interior architecture; the industrial designer element creates rooms within rooms. Nicholas explains with the example of his favourite project – his first – The Studio. "The Studio employs a sliding screen wall, which enables a single function in the home to be utilised at any one time.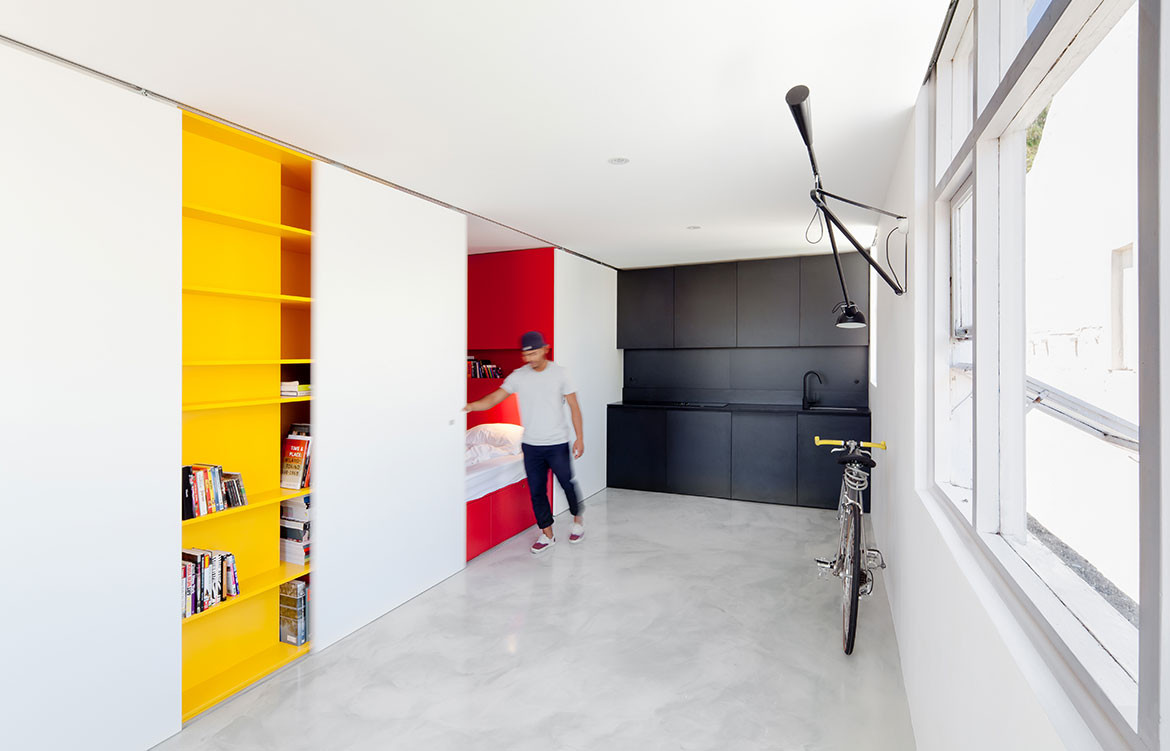 "When the bedroom is closed, you have access to all of the other utility space – it works on a clever system of standardised joinery," he says. The sliding doors allow the room to be a bedroom, kitchen or living room all at different times, rather than at once, increasing liveability, access to space, and sense of space.
The joinery within The Studio, and other projects such as Two Steps, is bespoke and so there is very little waste given that Nicholas has complete control. The designer also makes sure that all the materials are as green as possible, which feeds into minimal living philosophies. The residences themselves are testaments to minimalism with smart storage to hide clutter and living tools, yet also have a minimal impact on the planet.
"I try to apply a [desire to] inspire others to think about educating the wider public on reduction and living with less; highlighting the benefits of living in a small space. It can be a really beautiful and simple way to live," says Nicholas.
Living minimally feeds into his inspiration sources and encourages design thinking, choosing to let his mind think practically about the organisation of space. Throughout his design practice, he adds, "I try to block out too much stimulus – I like to listen to my ideas."
Nicholas Gurney
nicholasgurney.com.au
5S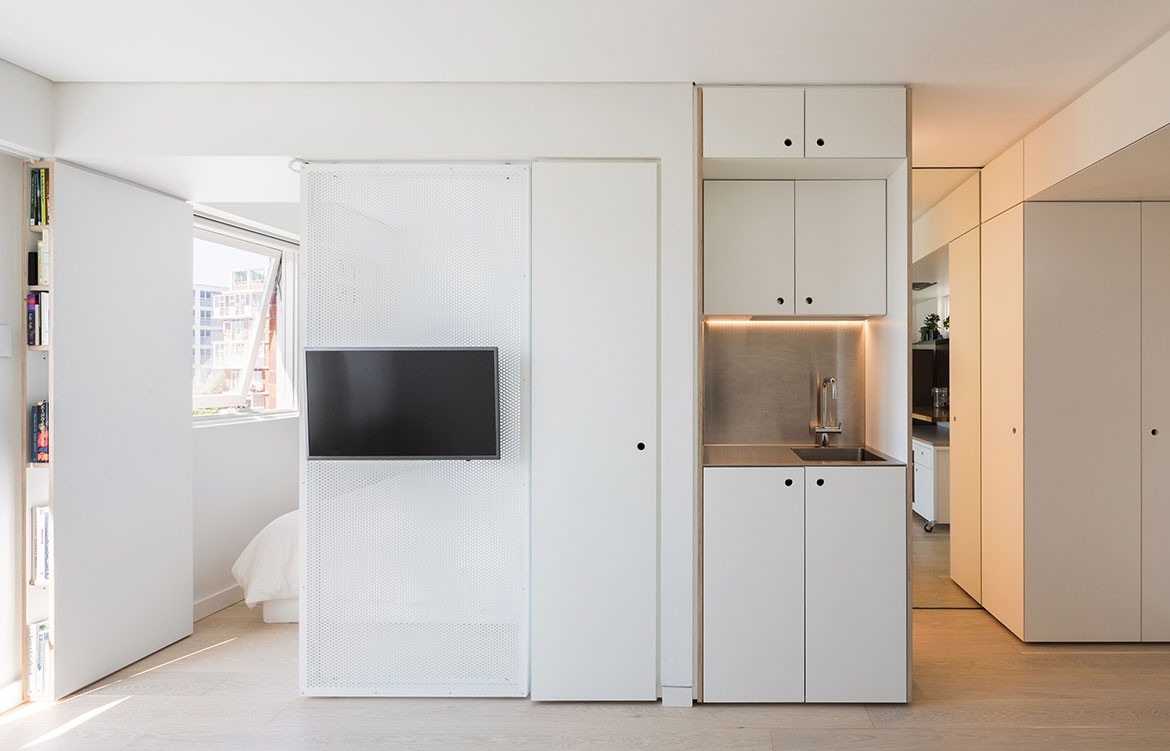 Photography by Katherine Lu
The Studio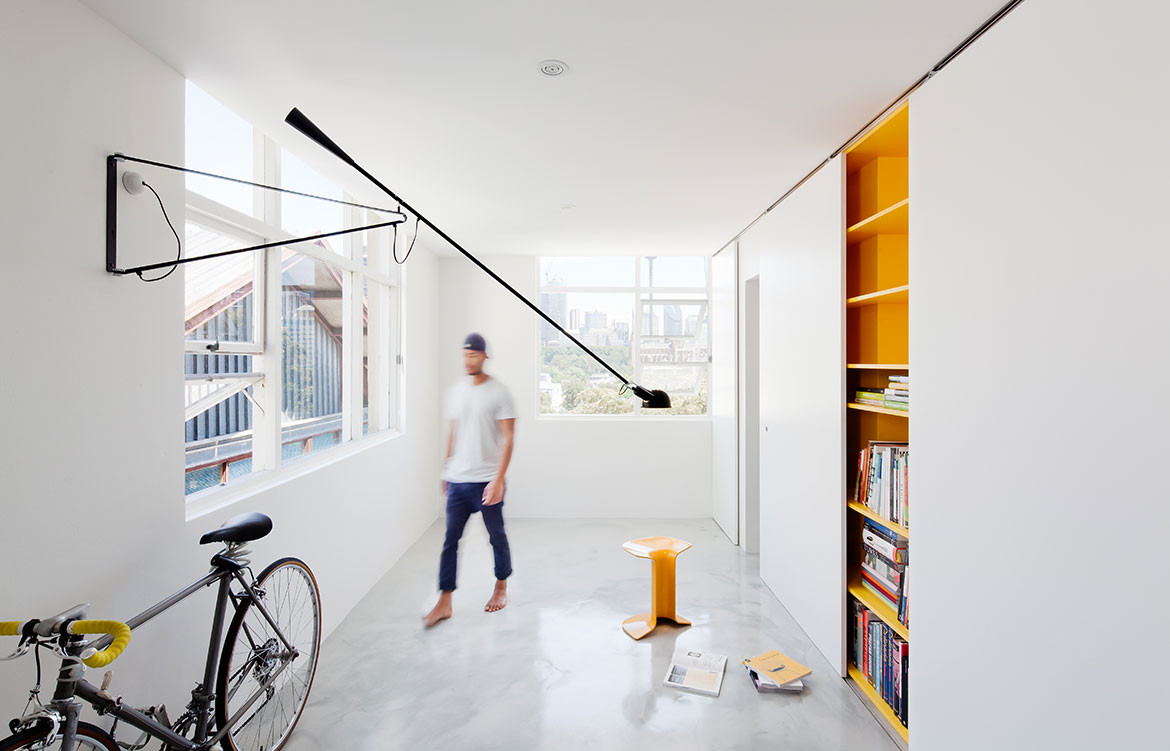 Photography by Katherine Lu
Lightwell House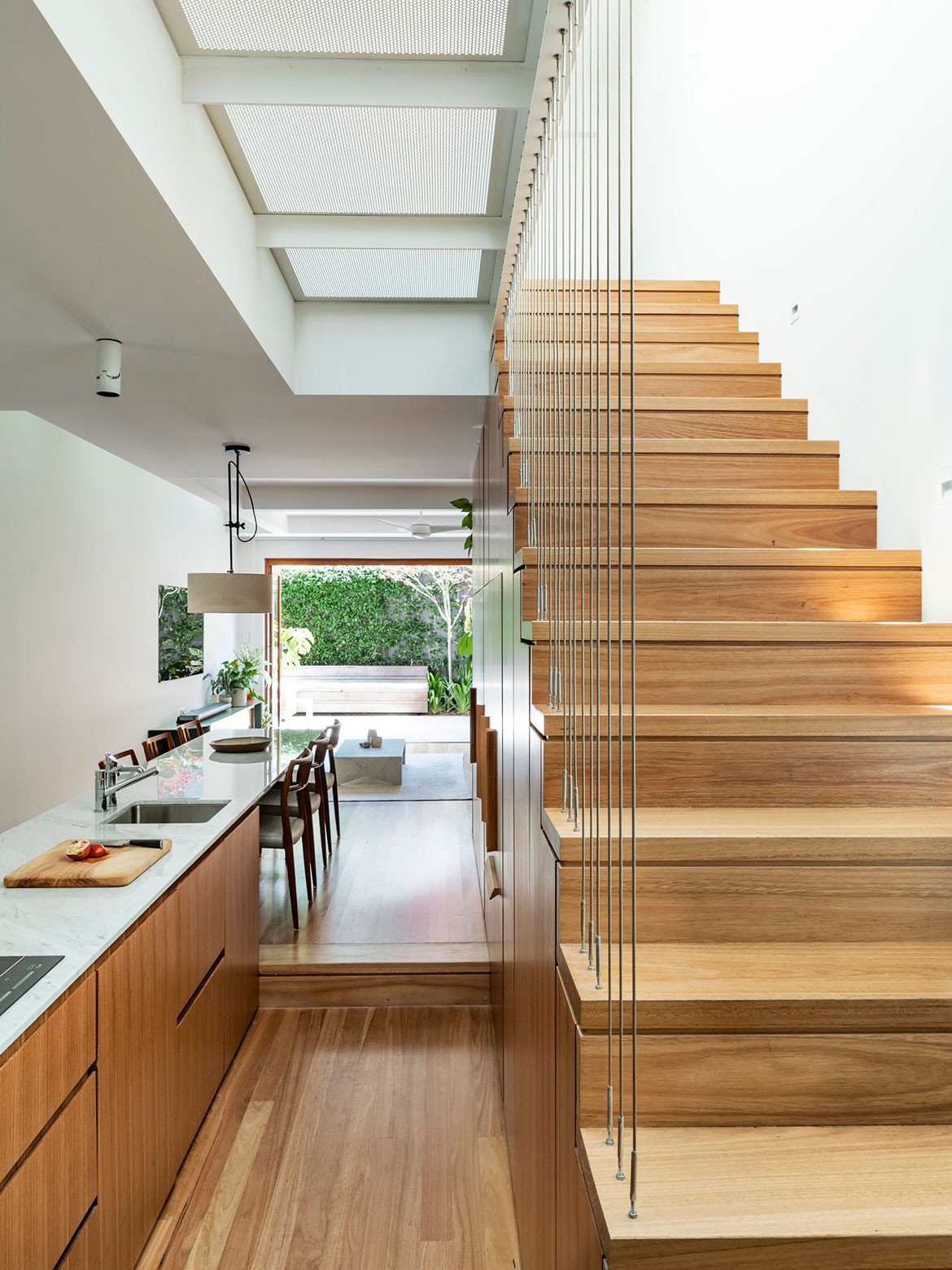 Photography by Michael Wee
We think you might also like Kondo Condo by Downie North
Tags: Architectural, australian design, compact spaces, creative solutions, Design Thinking, Emma-Kate Wilson, Industrial Design, Interior Architecture, INTERIOR DESIGNER, minimalism, Nicholas Gurney, Reductivist, small spaces, Smart Storage
---