The 30-year-old artist considers photographers cyborgs. "The camera becomes an extension of their body, movements, height, choice of angle." The invitation and joy of her work, she surmises, comes from recognising the photographer's intervention between what is captured and the truth of things.
These large-scale portraits with vibrant colours and patterns, combine make-up artistry, set design and tactile flora — and are utterly immersive. I interviewed Atong over Zoom the day after the La Prairie Award announcement and Gala, when a sense of achievement, laced with overwhelm, had just set in.
Atong came from South Sudan to Australia as a child. Growing up, portraits by photographers Malick Sidibé and Seydou Keïta struck a chord because, she recalls, "It was the first time I saw photographs that resembled my family members – intimate portraits, with movement and celebration." Today, her own photography expresses her migrant experience, "trying to combine two very different cultures, then realising the culture you came from isn't in need of editing."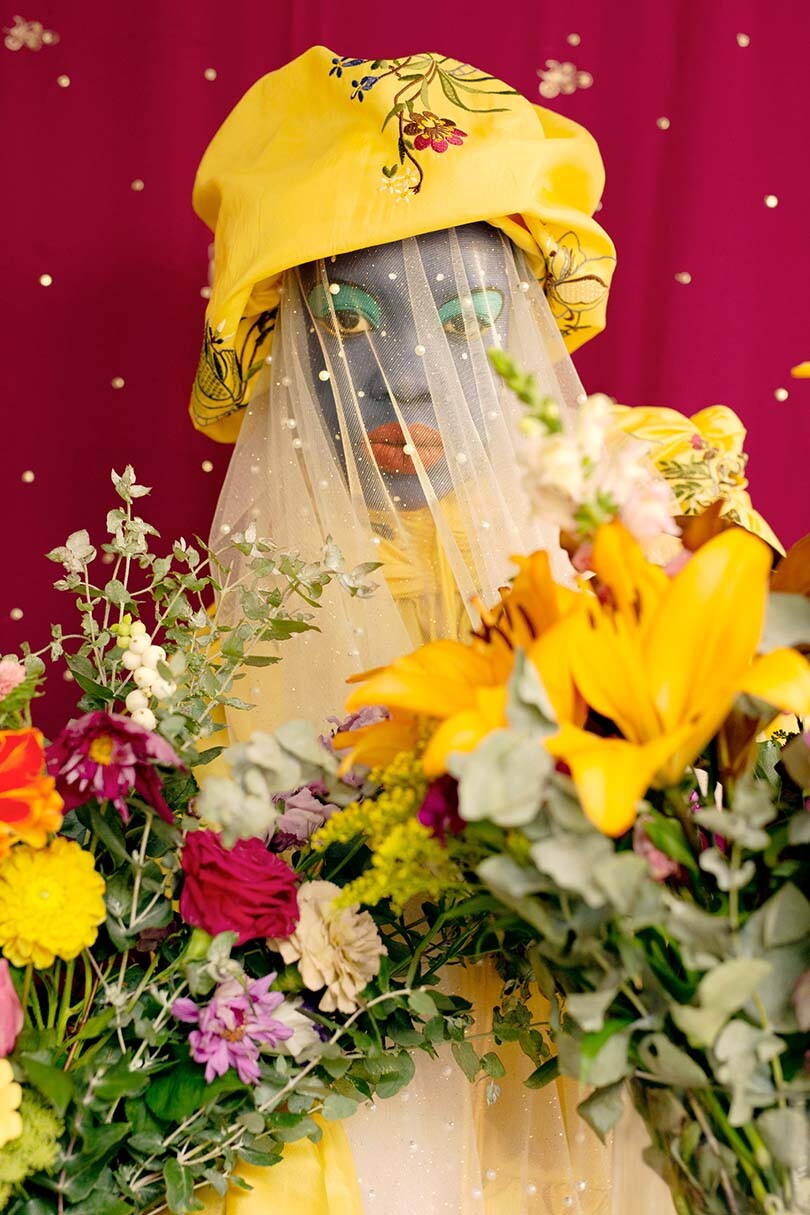 Atong's creative process starts with collecting. Fabrics, jewellery, dried flowers she forgot to discard or the shiny wrapping of a purchase. Beautiful things in Atong's eyes, a lens with a capacity to notice the extraordinary in the mundane. "People walk into my spare room and say, 'there's a lot of trash in here,' I'm like, 'no — there's potential!'"
Atong is suddenly cut off by the chime of room service arriving. Off-screen I hear her exclaim at the incredibly painted nails handing over lunch. Atong is always on, constantly collecting glimpses of beauty.
A social, curious person, paradoxically, Atong is a homebody. Despite the scale of her portraits, she creates them in her tiny spare room that she emphasises "would barely fit a double bed. It's a fun space where creating feels like playing in the mud or fingerpainting." To begin she relaxes and paints her face or that of her subject, rarely backtracking or erasing. Hers is a playful process, not a solutions-oriented one. Then she starts draping fabrics over herself, "I like to cover myself in stuff, just have my face exposed…worming my way into these worlds I'm creating."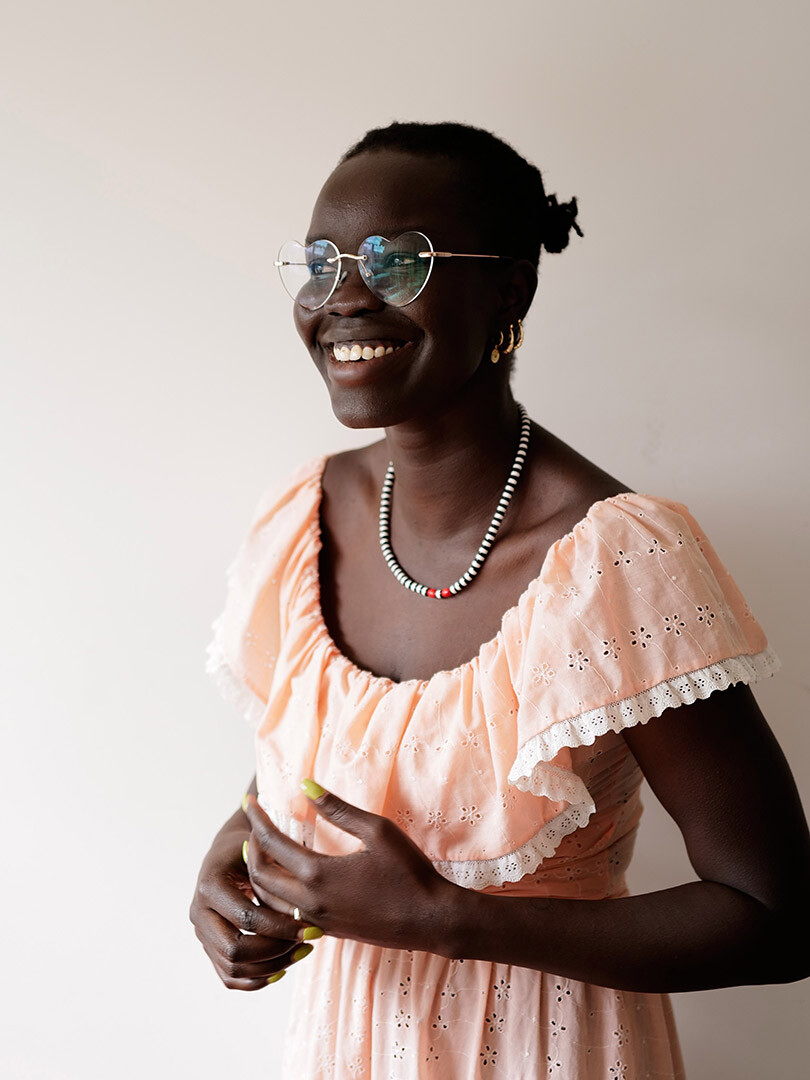 Without a set vision in mind, Atong goes with the flow of the exchange she inevitably has with her subjects — an exercise she's found regularly creeps into the realm of art therapy. Due to the intimacy, Atong prefers working with friends and family.
"I'm touching their faces, you know? Many times there's been tears. I predominantly photograph Black people, and in relation to image-making from the African continent. It brings up so much history, it's hard not to have an emotional response. But there's a lot of trust and play too."
The choices Atong makes within the moment sometimes feel bizarre to her subjects, but because she "brings something to the forefront that exists in the person," they resonate in the end.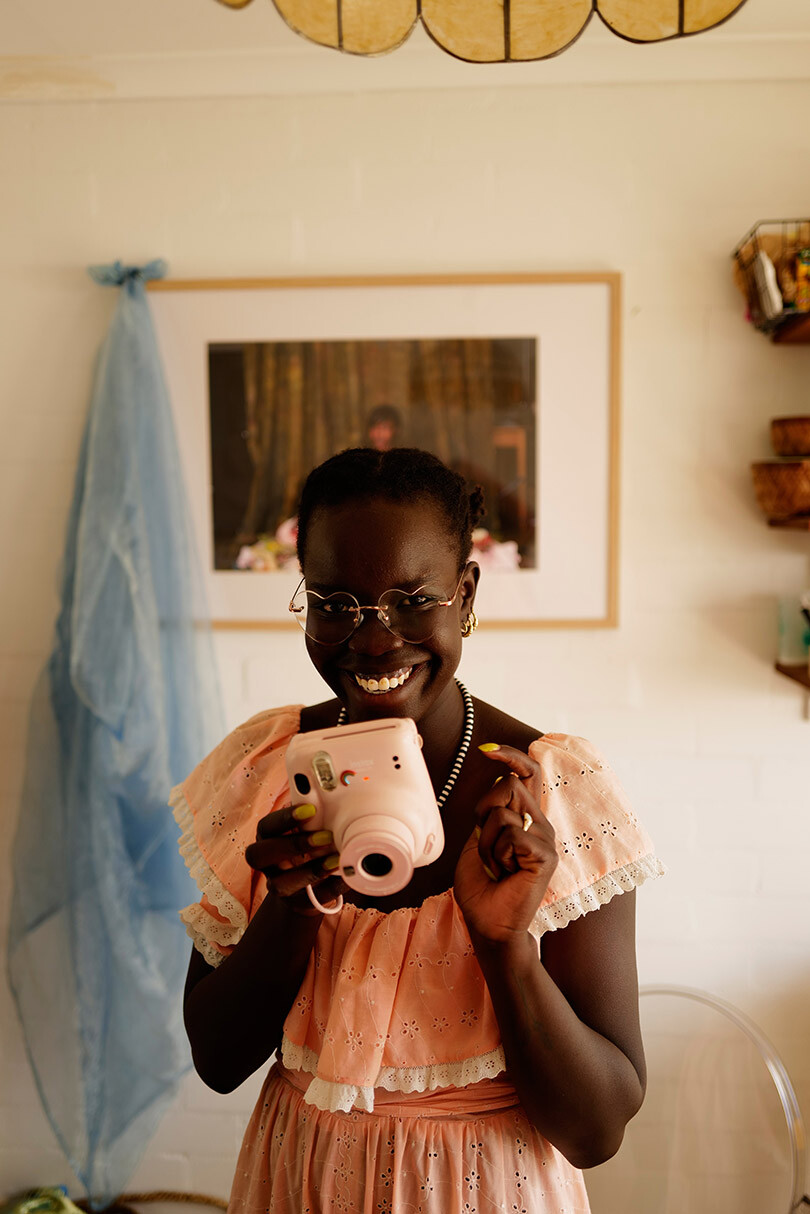 Previously, Atong has discussed that her work is about a sense of belonging and place. So, I was curious about her take on photographer Joan E. Biren's work, known for her images of lesbian and queer life in the 1960 and 70s. In answer to why she photographed her subjects, Biren replied in an interview, "I think part of feeling invisible is not knowing your history or seeing it." Atong empathised with this sentiment, that imagery can be a catalyst for connection, pondering whether her father's journalism had her inherit this need to document through her own lens.
The Melbourne-based artist describes her younger years, surrounded by books, believing she'd follow in her father's footsteps as a writer. A multi-disciplined creator, Atong's writing straddles fiction and biography, which translate well into her art. Yet, she describes the perils of text, noting it feels "personal, less open to interpretation. Maybe one day I'll write the book that's been swirling around in my head."
What's next for Atong? She meets the unknown with excitement, ready for her perspectives to evolve. "I'd like to look back at this moment and think 'wow, I've come such a long way since then."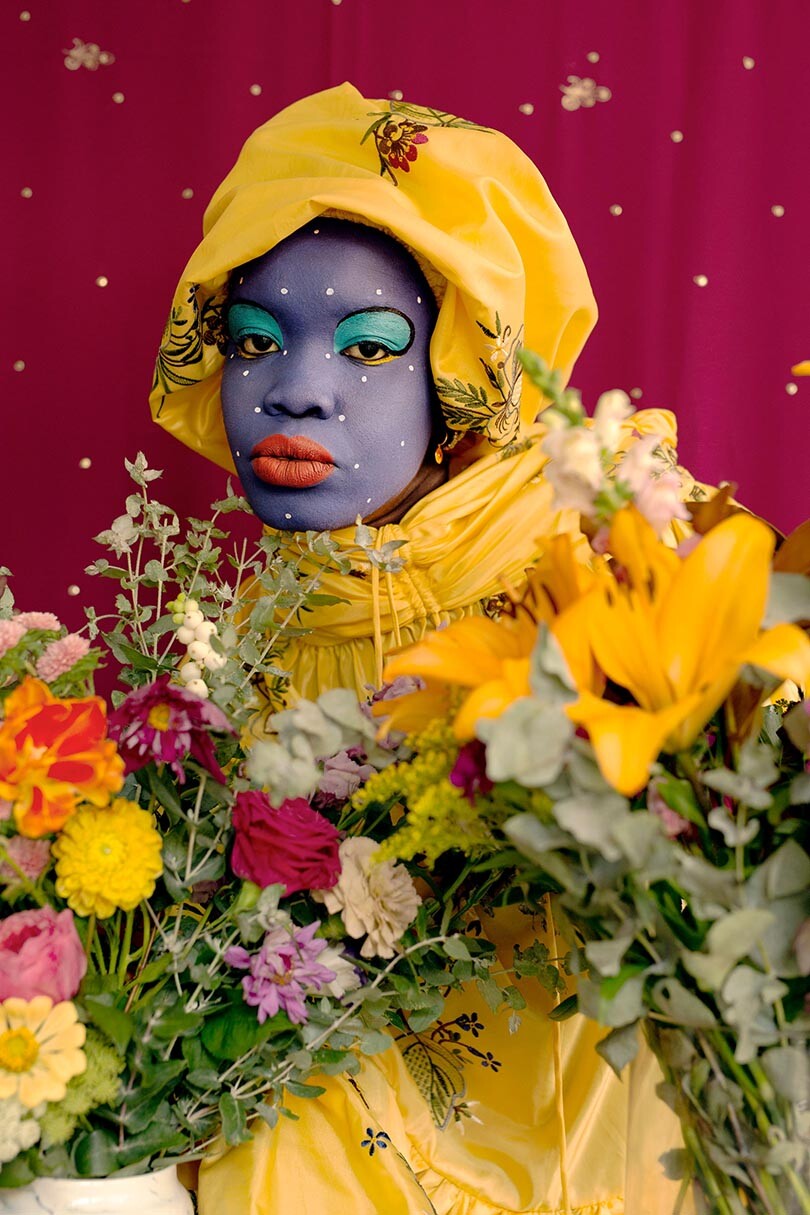 Atong Atem
atongatem.com
---