What attracted you to the world of interiors and design?
I have always been aware of interiors/architecture/design and art. They are a part of my DNA. We lived in amazing houses with garden spaces designed by my father so I was always rearranging furniture, making things, hanging out in his office.
Who are the people alive or dead that you think are/were truly inspirational?
There are so many people globally who inspire me. In Australia there was Harry Seidler and Marion Best for her divine and audacious use of colour. I love the interior and architectural work of Peter Muller and currently Don McQualter and Ian Moore's works.
In Paris; Joseph Dirand is completely elegant and timeless. Of course, Peter Marino's interiors have that luscious outrageousness that can only be experienced on site! I also find a lot of South American designers inspiring like Isay Weifeld.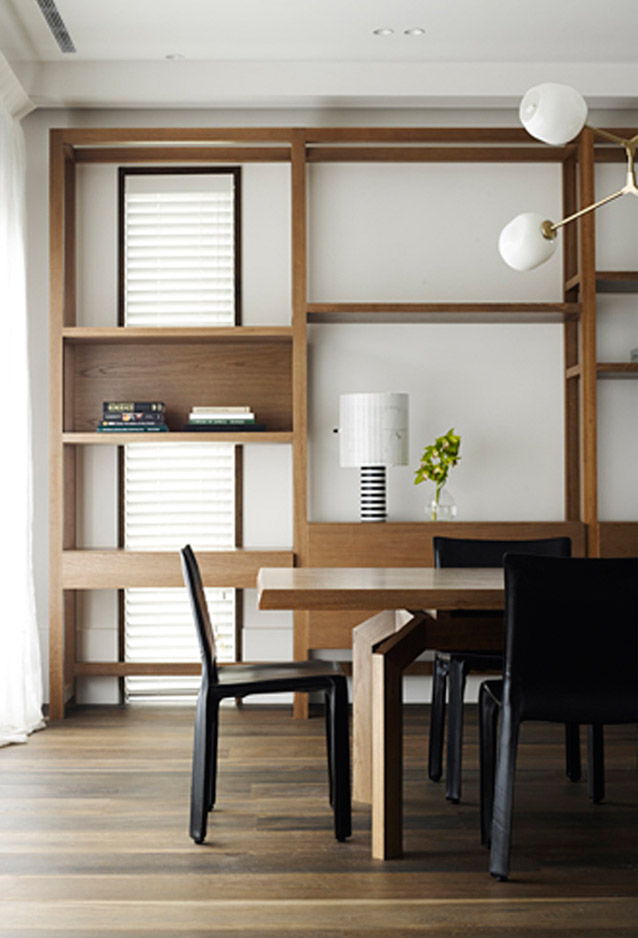 Middle Park House, Melbourne. Image – Derek Swalwell.
How would you describe your signature style?
People say there is a signature style, though I would tend to describe it as a 'hand'.  I try hard to be very 'brief' driven, so that my clients feel they have something completely unique and peculiarly their own.
What matters to you most in the work that you do?
For me it is very important to bring something really creative into a project – to allow a client to almost feel as though their lives have been changed; they might not have realised how beautiful/calm/elegant their home could feel.  It is paramount to me that the projects we design have longevity.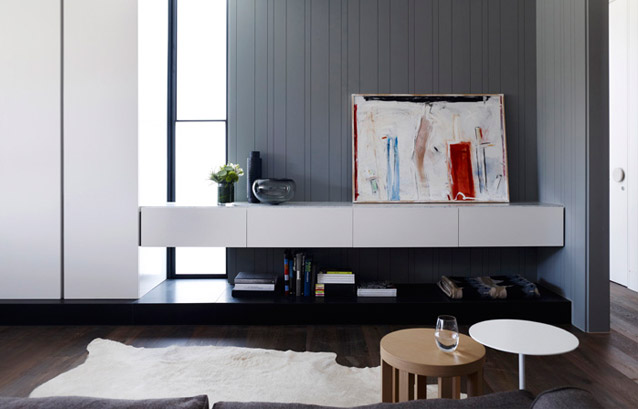 Darling Street, Melbourne, a multi-residential collaboration with Neometro. Image – Derek Swalwell.
Do you have a favourite residential project?
Funnily enough, I would have to say no – they are all favourites.  All our projects tend to be quite close, and when I talk to a client years later they are as enthusiastic about their home as they were when they moved in. We have a lot of repeat business which is terrifically important to me.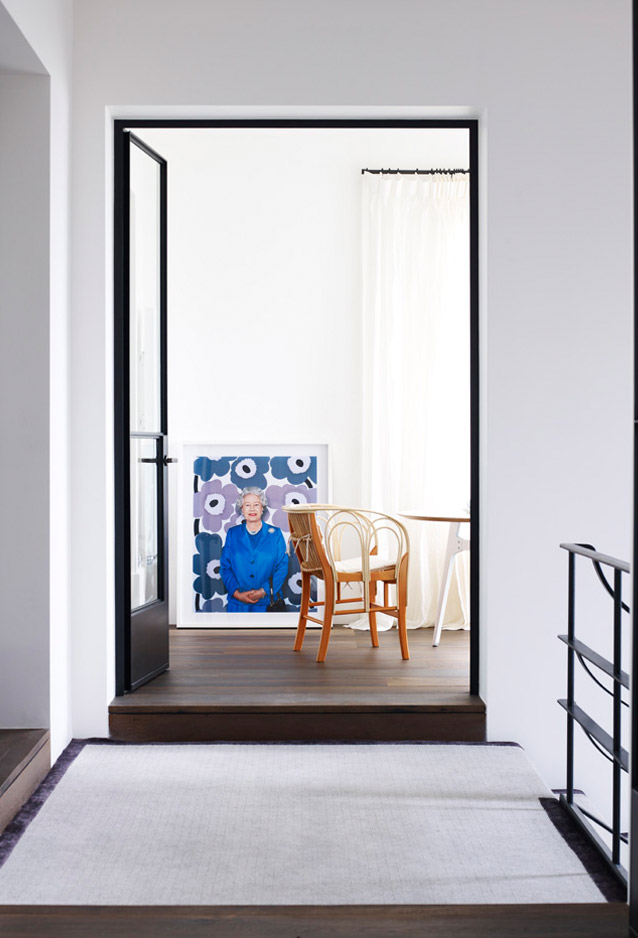 Middle Park House, Melbourne. Image – Derek Swalwell.
What is your design pet hate?
We veer away from the 'tricky' or what is 'in trend right now'. So we try for a harmonious feel to a space, very personal and idiosyncratic. One of my all-time pet hates though, is replica furniture. I could never specify that!!
What do you think works without fail?
Rigorous planning initially, followed by strong architectural background elements. Found or vintage items and overlaying more formal pieces, like sofas and rugs bring a very individual feel. Placing texture and colour into a neutral background is a way to find a client's true personality, allowing for their art and book collection for example. We design a lot of furniture and, of course, gorgeous joinery.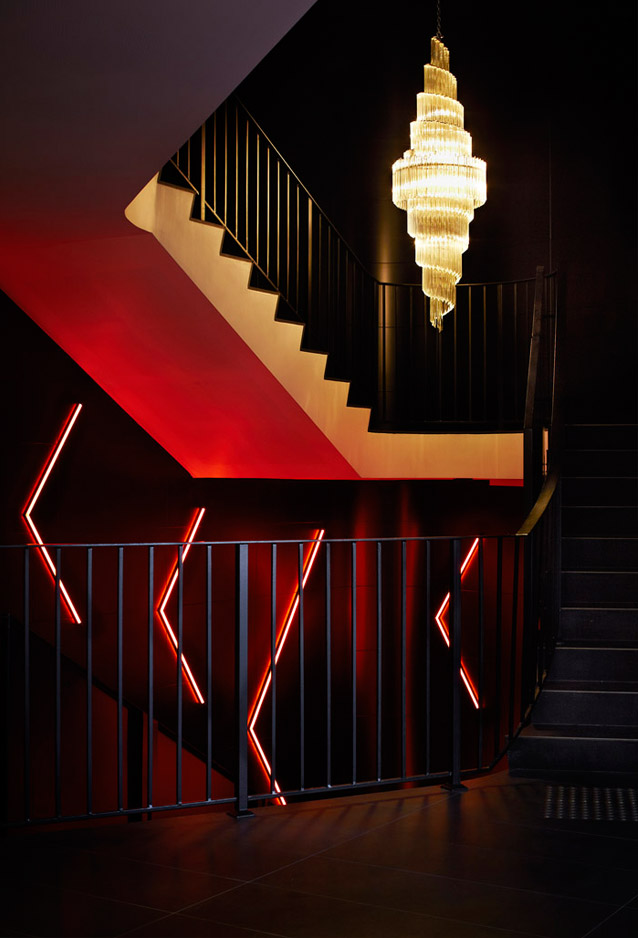 Upstairs at The Beresford, Sydney. Image – Sharyn Cairns.
What do you look for in the people you work with?
We have a very small, energetic and dedicated team of 10, where everyone is quite different. For me, it is important to mentor my team so that we can reach a creatively stimulated environment. We like to challenge ourselves.
What do you look for in the clients you work with?
I usually feel some kind of simpatico when I first meet a potential client. After that, there has to be a long dialogue and involvement to really understand, subliminally, how a client wants to live, whether they give you absolute carte blanch or a rigorous set of parameters.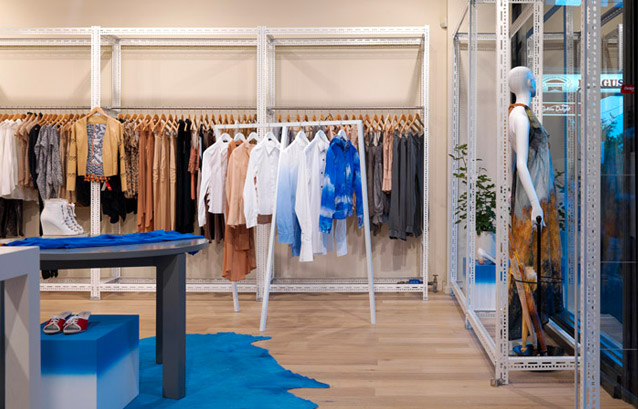 Chilli Store, Melbourne. Image – Trevor Mein.
You have had much peer recognition over the years. Is there a key moment that matters most?
Peer recognition and positive feedback is a wonderful thing and during my time with Hecker Phelan and Hecker Phelan & Guthrie we won many awards. One's peers are great sounding boards, usually becoming good friends over the years. Having the opportunity to collaborate with a peer who is not only as friend but a talented designer is really special.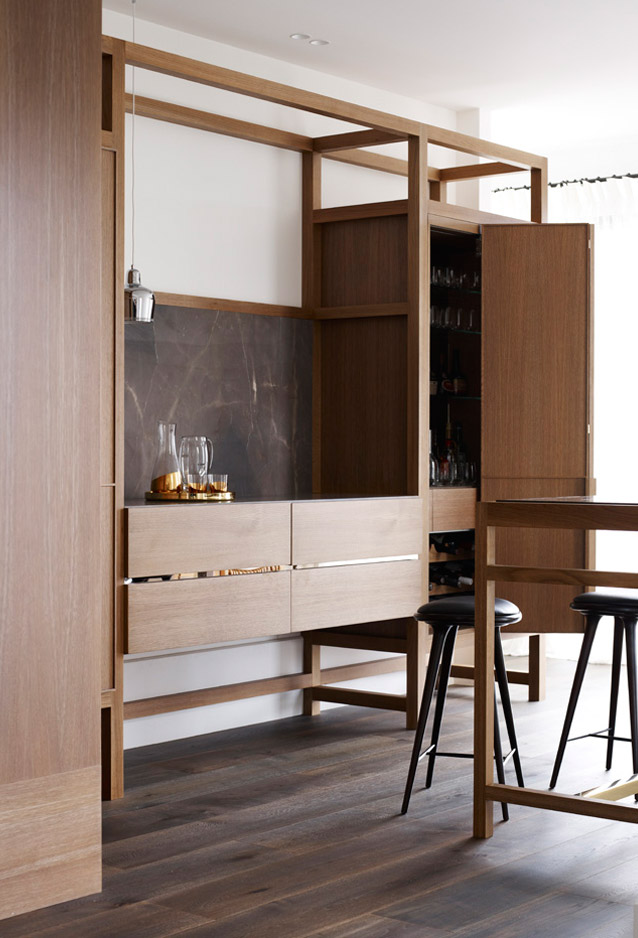 Middle Park House, Melbourne. Image – Derek Swalwell.
What would the future bring that would make your career complete?
The ability to continue working and growing creatively with offices in HK and possibly LA. Every day I feel lucky to have such a wonderful stable of both clients and team members; it gives me a great sense of pride and energy.
Kerry Phelan Design Office
www.kpdo.com.au
Become a member of Temple & Webster at templeandwebster.com.au/habitus and enjoy $15 off your first purchase with code HABITUS!
---