1. What is your background in design?

I studied Interior Design at the Royal College of Art in London, I worked as a designer in Stockholm for Svenskt Tenn and Rupert Gardner before moving to Australia 19 years ago. Here I have run my own business ANNA CARIN design since 1996. It started out as furniture retailer INNE on Queen Street in Woollahra but soon evolved into a full-fledged Interior Design practice.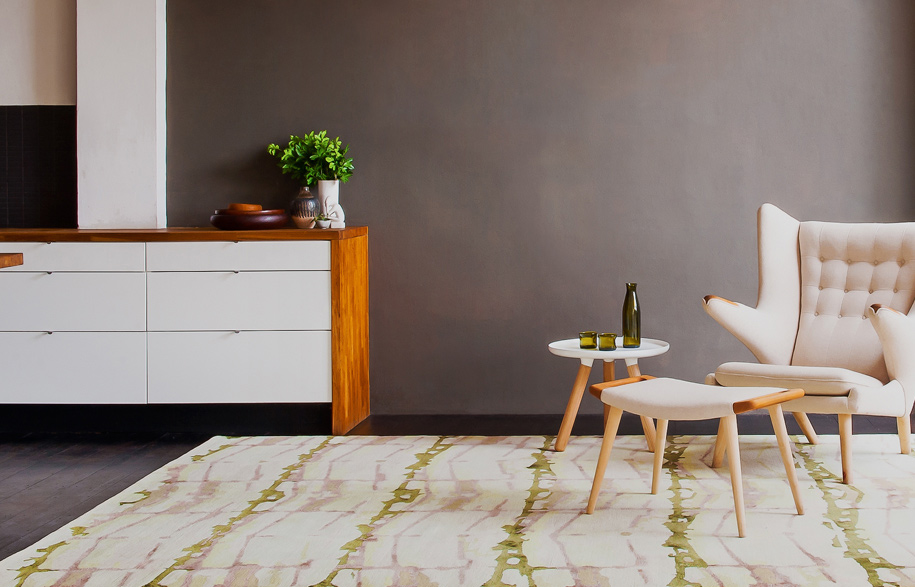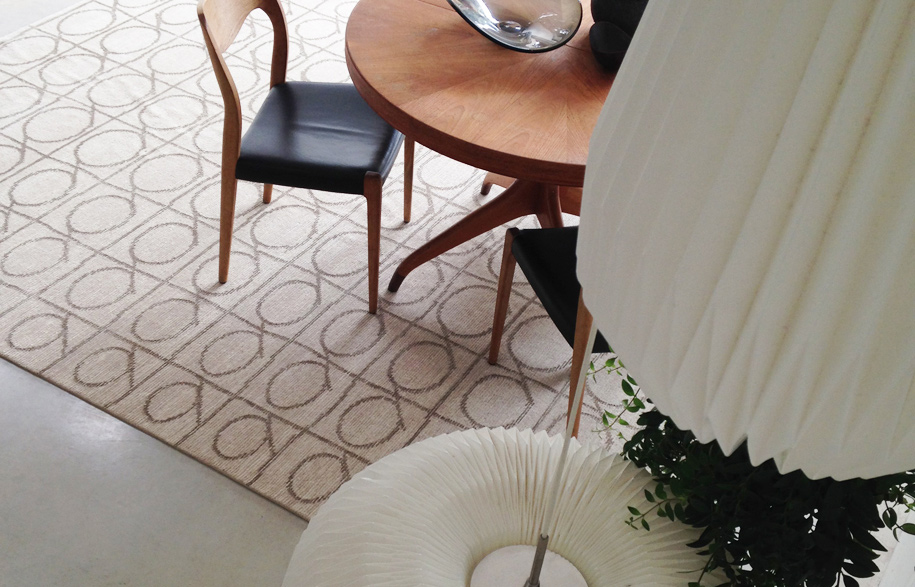 2. Where did the idea for the collection's designs begin?

I was invited by Designer Rugs to Melbourne Cup in 2012, I was sitting down to my regular morning meditation in the hotel room the morning after the Cup – perhaps Adam Cullens provocative animals on the walls triggered something – I literary had a "download" of images colours and patterns with narrative links all from my childhood in a small village in the South of Sweden. I went down to breakfast and told Shaun (DR's account manager whom I was travelling with) that I had an idea he initially laughed it off thinking it would be horse racing imagery – hoofs and saddles and the like – but nevertheless encouraged me to draw them up and present to DR.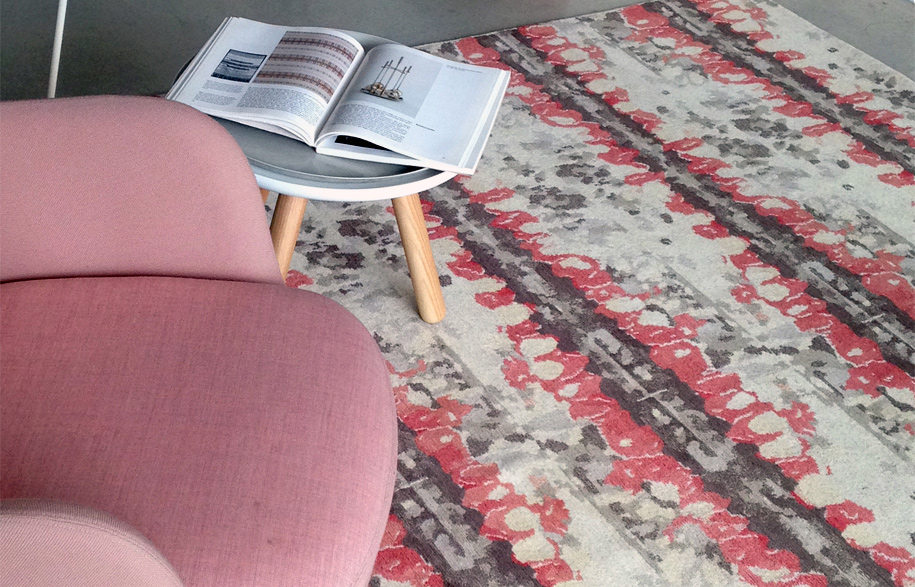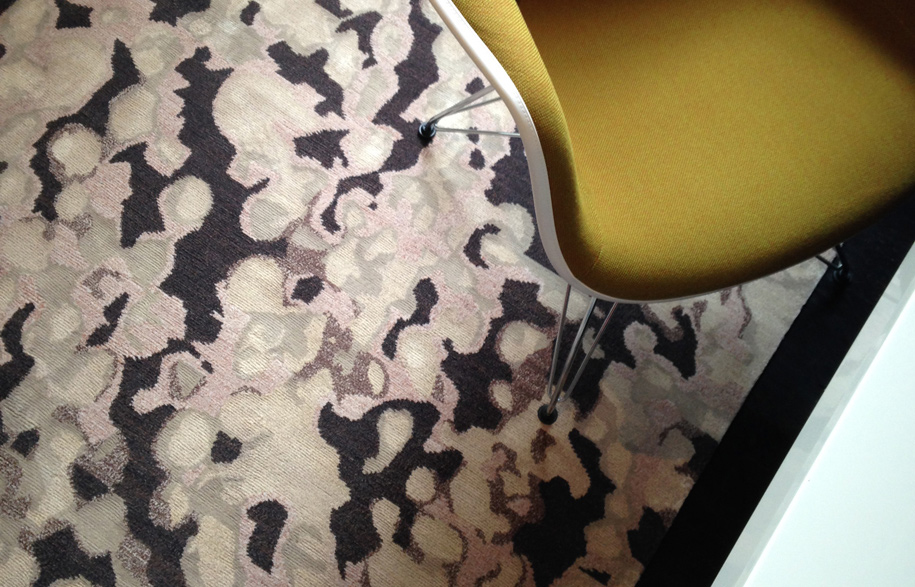 3. How was the idea affected by your own background? How did this interact with the Australian context?
The idea was completely drawn from my background and childhood but the resulting products have very much evolved to suit Australian interiors. I wanted the rugs to easily fit in and complement furniture and artwork not compete with them.

4. Considering the very specific medium (hand-knotted rugs), was the method of the rugs' production a factor to consider when creating the designs?

I had a strong sense of how the quality of the rugs would feel and look, Designer Rugs immediately upon seeing the designs recognised that to achieve that feeling they had to be hand knots.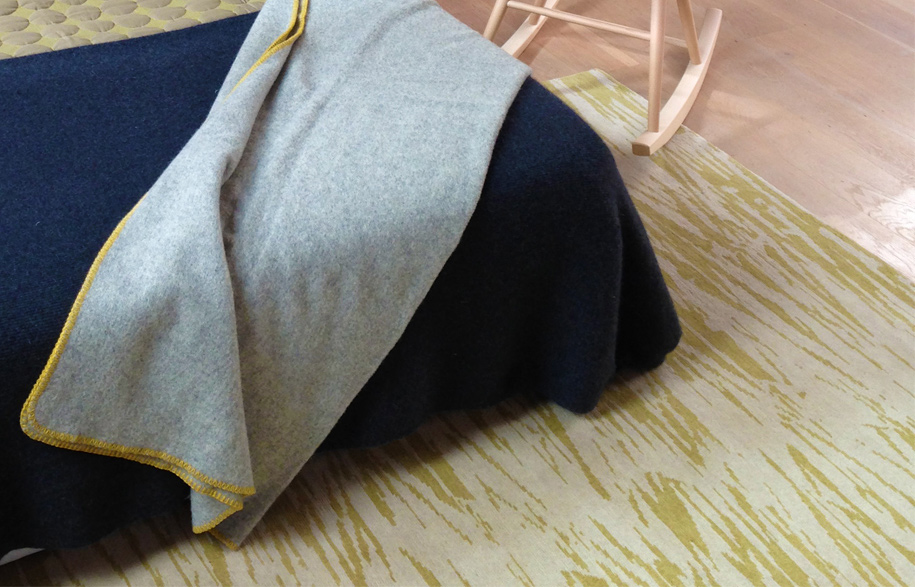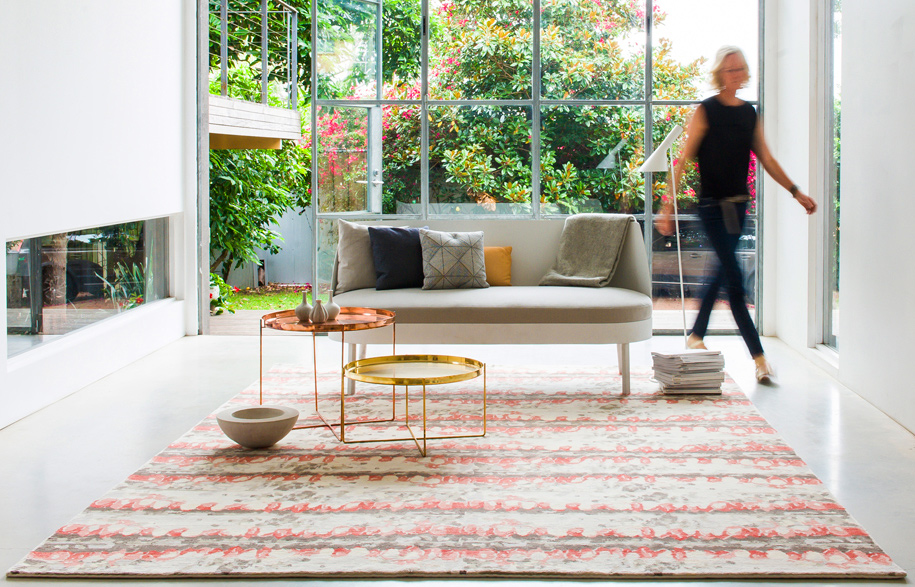 5. What was the most rewarding part of designing the collection?
Showing my parents and siblings over dinner when I was home last year – they had tears in their eyes. The process of designing these rugs have made me realize how much my childhood has given me and for a long time I hadn't acknowledged that. I've now come to be very appreciative of where I grew up and how my parents raised me. It's been a homecoming.
6. Do you have a favourite in the collection?
It's like asking if you have a favourite child. It changes from day to day today it has been 'Straw' perhaps because Spring is in the air.

Thank you…
---
Designer Rugs
designerrugs.com.au
Tags: Designer Rugs, flooring
---