Amy Ng: Tell us more about your home – when you started living there, why you chose the location and why you love it?
Shalini Ganendra: We opted to live in an established/old suburb of Kuala Lumpur that provided visual relief with larger gardens, old trees and parks. We started living in Section 16 about 15 years ago, and moved into our house in 2003. We had been eyeing the property for years because of its location at the top of a hill.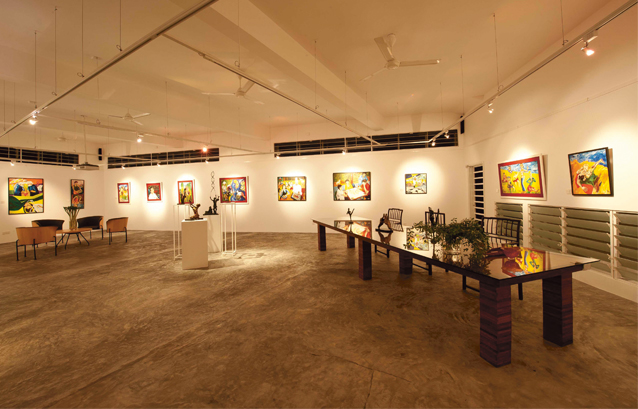 AN: Did you design the house or made any major modifications to it?
SG: We liked very much the original structure – particularly the staircase and the woodwork on the first/second floors. The original house was maintained and updated. We also added to the main structure two 'glass boxes', which are the entertaining areas – living and dining rooms, and the lap pool.  
AN: Do you work mainly from home or from your gallery?
SG: Both. I work late into the night in the home office – but spend most afternoons at the Gallery.
AN: Your home used to be a gallery as well, and since you've created an independent space away from your home, how has the experience been so far from its beginning to its current metamorphosis? What has changed from then?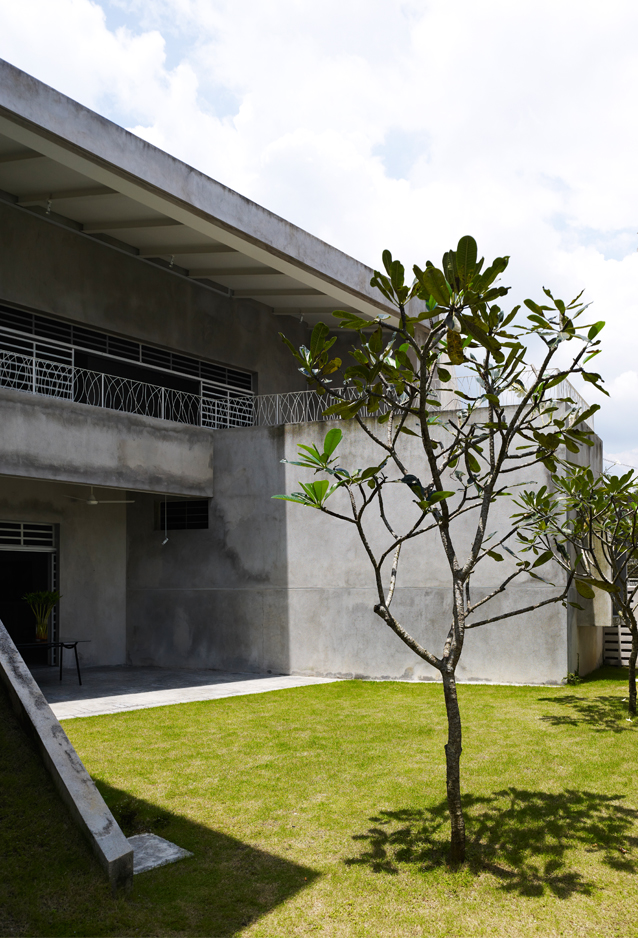 SG: There was one space/room in our house that used to be the gallery. That one room is now my office, music room, and study  – and sometimes an exercise haven when my husband or sons choose to move the rowing machine in!
AN: What criteria influence the selection of artworks that you've chosen for your home? (since you're exposed to so many!) Was it difficult to edit and curate your own collection?
SG: Our collection very much reflects our roots in that there is a strong focus on Sri Lankan modernists (George Keyt, Ivan Peries, Justin Deraniyagala, George Claessen, Richard Gabriel), some Sri Lankan contemporary.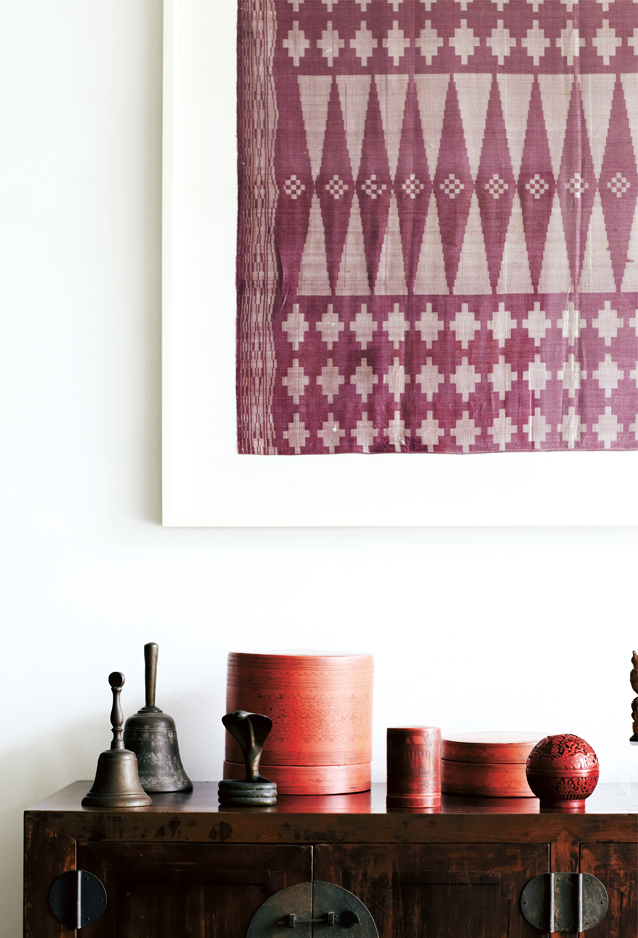 AN: What/Which is your favourite piece within your home?
SG: The antique gold thread heirloom fabrics (skirts) that belonged to my great-grandmother, which hang framed in our dining room.
 Read more about Shalini and about the gallery, Shalini Ganendra Fine Art, in Habitus 15, out now.
http://www.shaliniganendra.com/
Photography: Derek Swalwell
---