Having worked in some of Sydney's most reputable architecture studios, such as Tribe Studio and Meacham Nockles McQualter, architect Ricci Bloch cottoned on early in her career to what a successful practice looks like. Moreover, what running a successful practice looks like.
In 2016, succumbing to the allure of independent practice, she established her eponymous studio Ricci Bloch Architecture + Interiors. But it was important to her that her work stood apart in an industry full of exceptional architects.
The dream became a decision when a family friend approached Ricci with a commercial fit-out for an investment company in Sydney's CBD, she took the reins and dove right into it. "I really enjoyed that taste of being responsible for all the decision making – everything from design resolution to delivering the completed vision. So, with no real plan, but a lot of optimism, I launched myself into practice, and I haven't looked back," she says.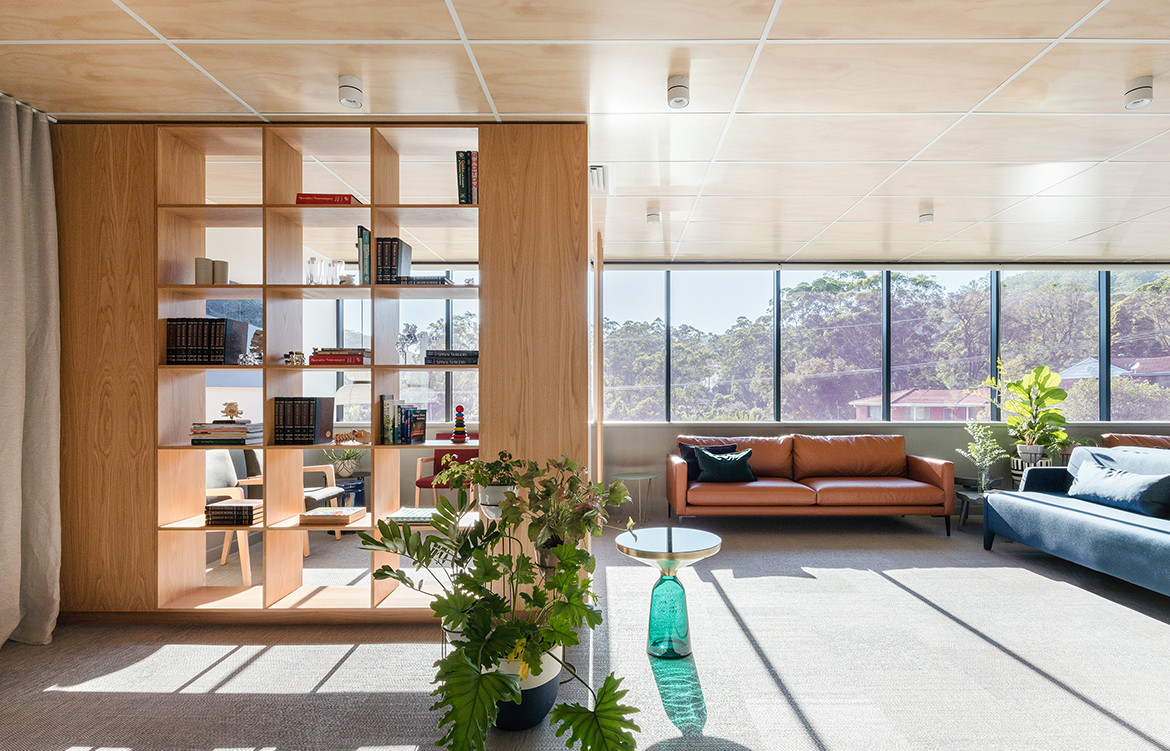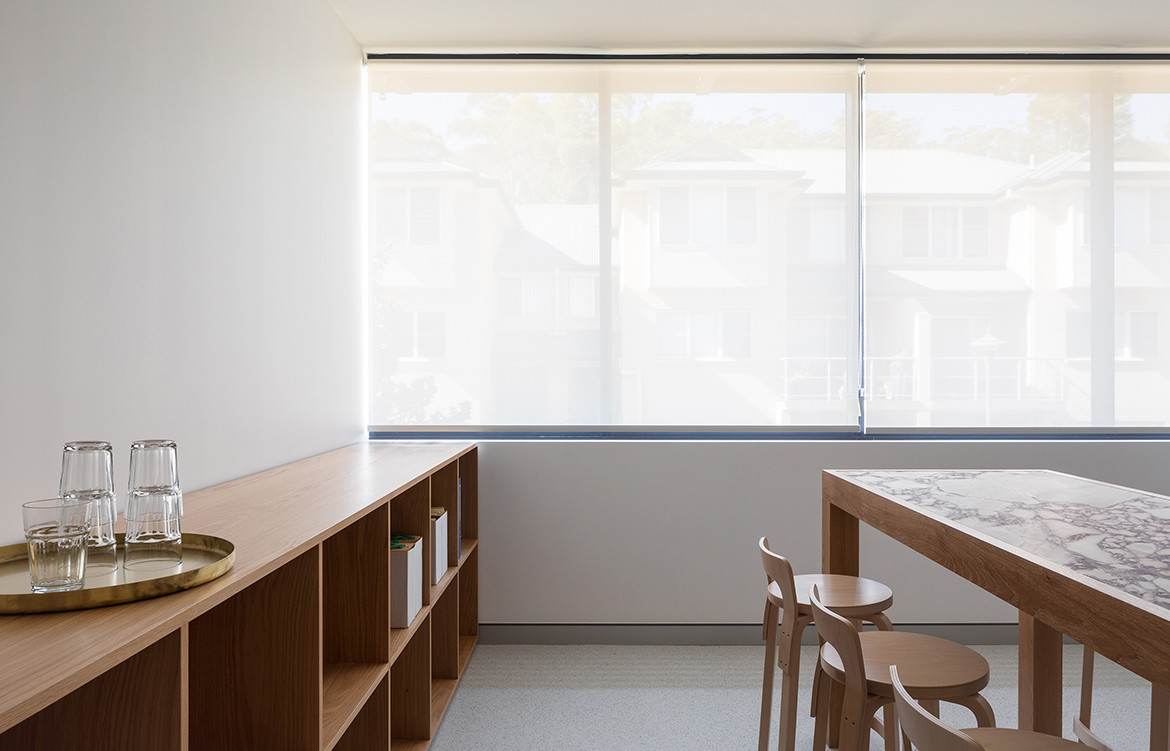 Coastal Neurosurgery, North Gosford, Photography by Katherine Lu
Anybody who speaks to Ricci will instantly understand that she is drawn to projects with challenges and constraints. Regardless of whether it is a residential, retail, commercial or hospitality project, it is this positive outlook that enables her design studio to tackle design briefs with an empathetic response. With the aim for "elegance, comfort and a streamlined simplicity, we make sure that all projects integrate architecture, interiors and landscaping so that nothing feels added on".
Having come from residential beginnings, she now works on a variety of projects and the contrasts between each sector keeps her fresh. Not to mention the realisation that creating a domestic aesthetic has become increasingly important across workplace and hospitality projects. Clarifying client expectations from the get-go is of utmost importance, so says Ricci. "A good project starts with a good brief – regardless of whether it's a house, a commercial office, a shop, a clinic or hotel. And while each project requires a different design response, our process is the same." This is because the success of each completed project is based ultimately on the brief. "Ultimately, the brief is both a blueprint and a benchmark for success. Getting that right is vital."
Each aspect of any project responds directly to the site and clients, which not only meets their needs but sets her work apart in its ability not to simply conform to a particular aesthetic or trend. Working closely with clients right from the inception of any project helps designers understand what clients need and what they require from a space. "We ask a lot of questions up front," says Ricci. "This helps us to clarify the brief in their minds, as well as in ours."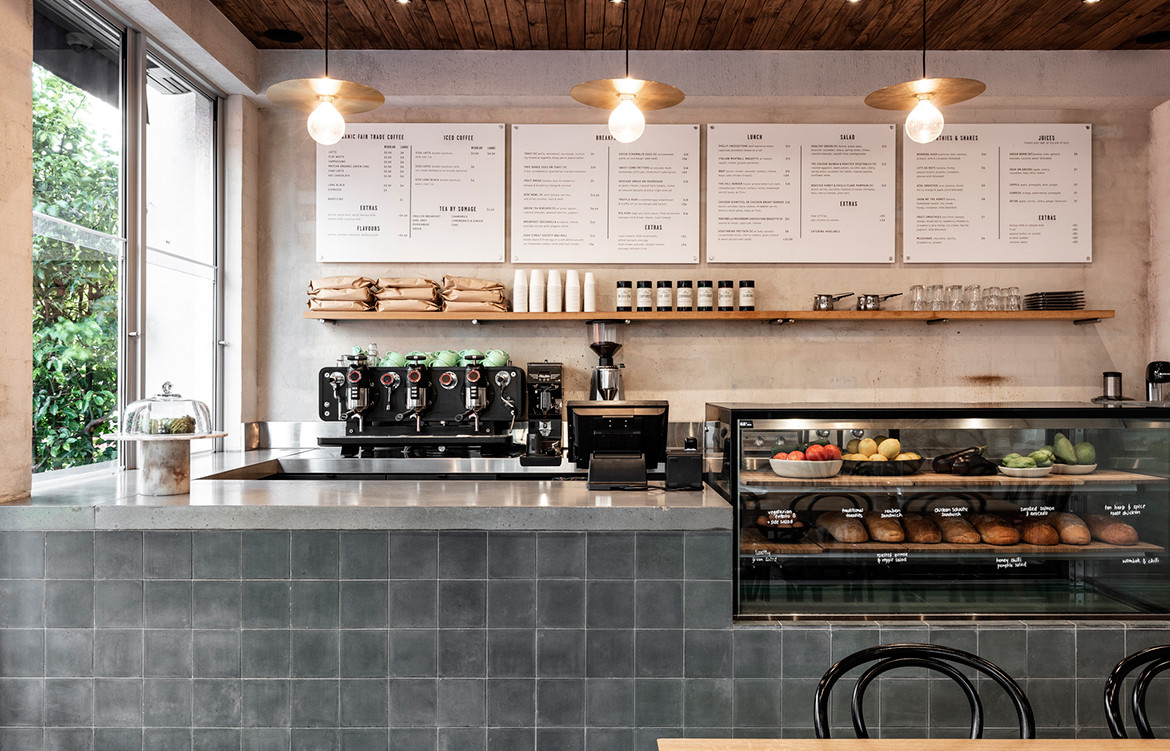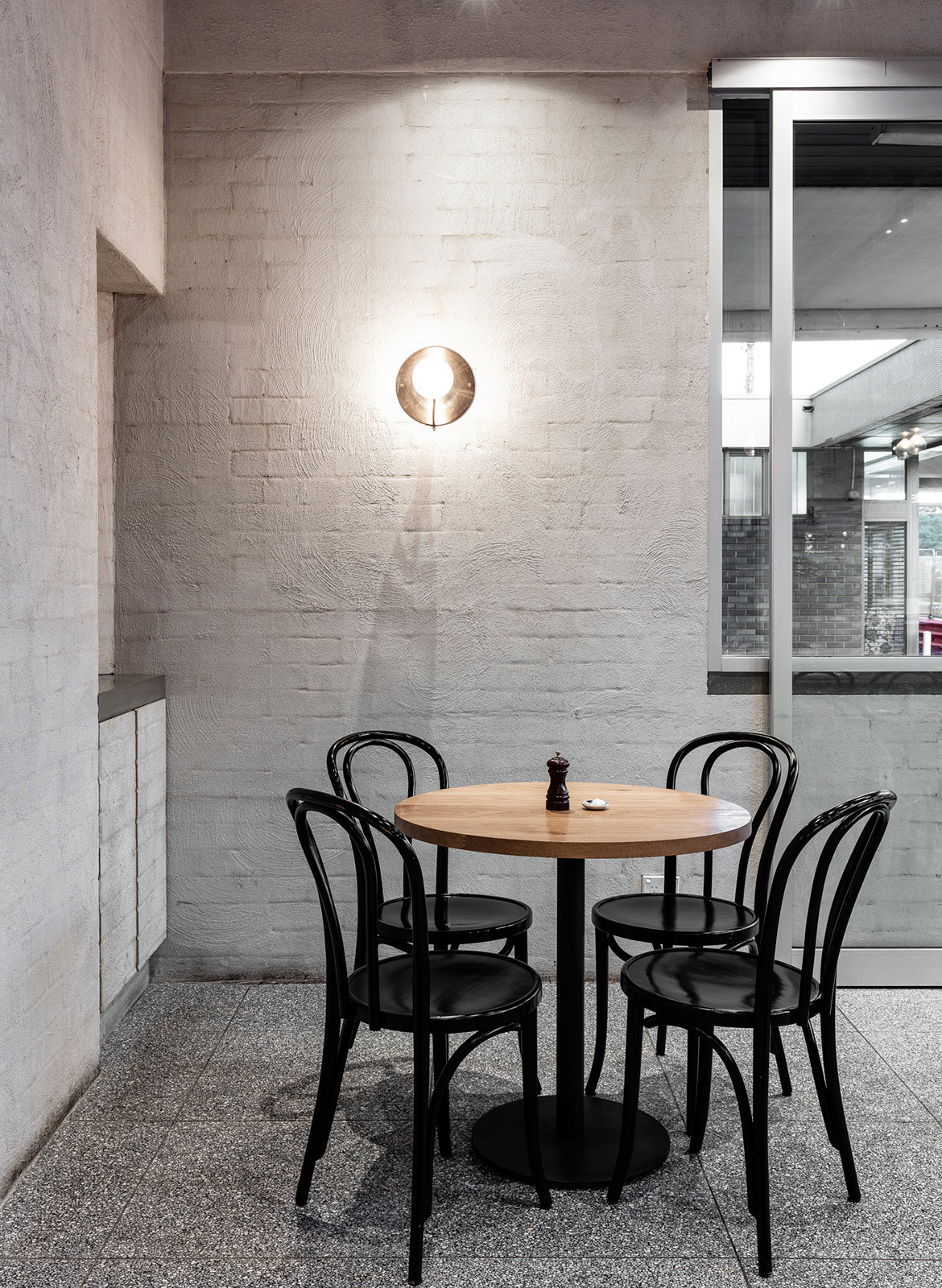 High St Society, Randwick, Photography by Tom Ferguson
Instead of throwing the word timeless around in a way that has been done multiple times before, Ricci tells us "timelessness, is about avoiding trends and creating a design and material palette that's lasting, both in terms of durability and aesthetics – which are equally important".
For us, this means that when you revisit a project in five years, it still feels fresh and relevant." For Ricci and her team, materials are apart of that story, from the way they are used to the way that they have been crafted. "We take a domestic approach to materiality and planning no matter the project type because the quality and feel of a space can profoundly affect people," she continues.
On top of managing, designing and producing different kinds of masterful architectural compositions, Ricci always remembers the importance of designing sustainably. "The glamorous interior is enjoying a revival, but with a sustainable bend. Recycled materials are a big part of the story, often used in innovative ways. It is an exciting time to be in practice," she says.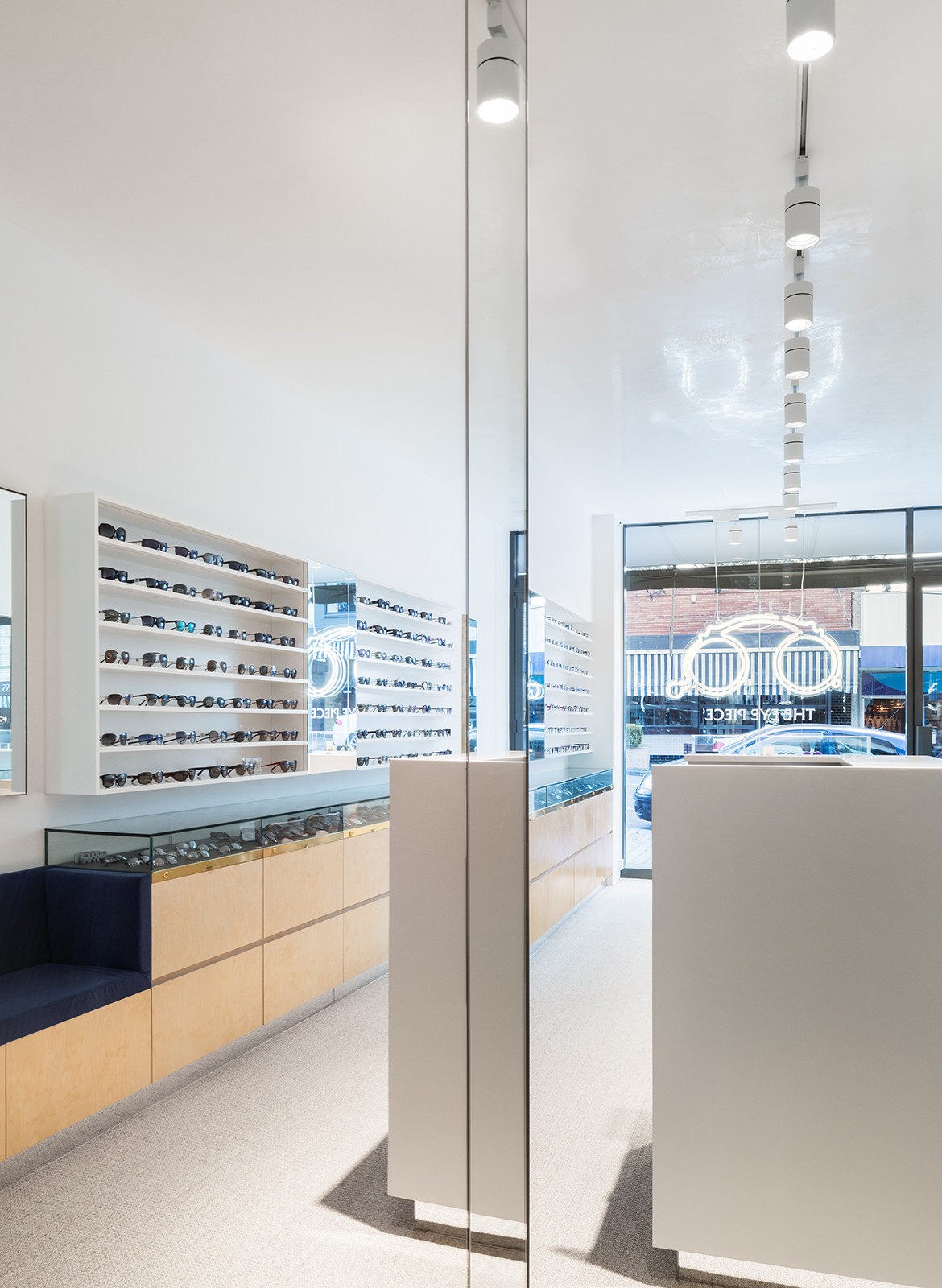 The Eye Piece, Wahroonga, Photography by Katherine Lu
At the end of our conversation, Ricci leaves us with a bit of advice that is suitable for anyone finding his or her feet within the industry, but also a good reminder for us all. "Have confidence. Trust your ideas, instincts, abilities and processes. Take risks. Ask questions. And get some good people around you."
Ricci Bloch Architecture + Interiors
riccibloch.com.au
We think you might also like High St Society by Ricci Bloch
Tags: Architecture, commercial, design, hospitality, Interior Architecture, interiors, profile, Residential design, Ricci Bloch
---