Above: Hong Kong's endless apartment buildings, image by Romain Jacquet-Lagrèze
In My Fair Lady, Eliza sings "All I want is a room somewhere, far away from the cold night air, with one enormous chair…Oh, wouldn't it be loverly". Well, we all want shelter and that just about sums it up.
But in the modern city, from London to Singapore, from Paris to Sydney, space is at a premium. Which is to say, it is increasingly expensive and all over the world people are having to learn to live in smaller and smaller spaces.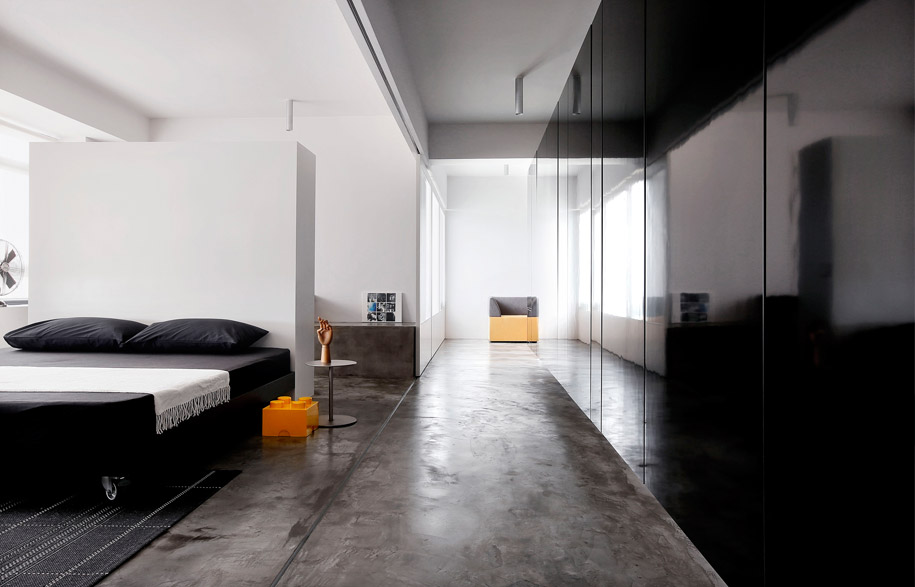 An ingenious and space saving storage solution – read more
As a Singapore architect said to me recently, "Space is the universal constraint". This comes as a shock to Australians living in the land of the quarter acre block, but In the island state of Singapore with its rapidly growing population, space has been the universal constraint for a long time.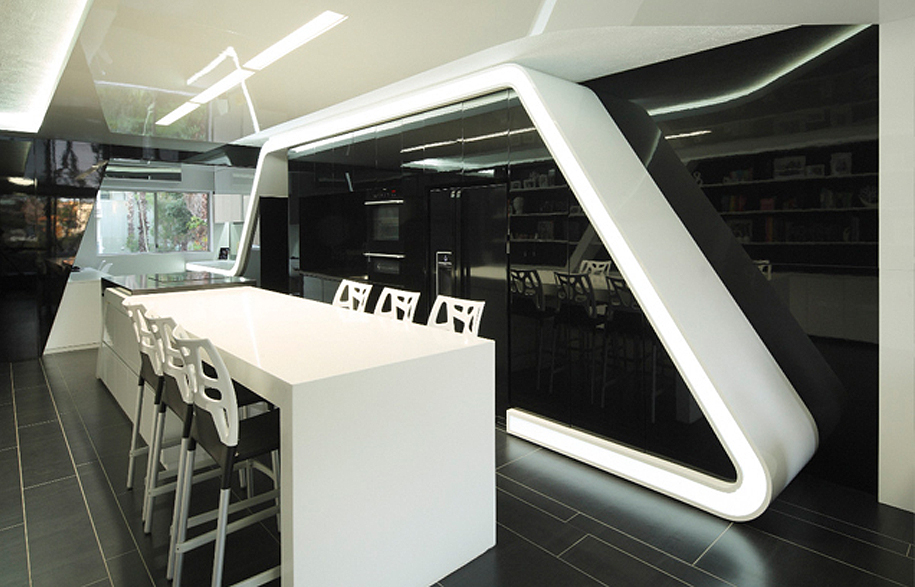 Using natural and artificial light to expand perceived space – read more
Of course, this has been the case in the large cities of Europe for a long time. It is, for example, quite common for apartments to have no kitchen. You either eat out or you have a portable kitchen, small enough to be packed up when you move. Some years ago I made a piece of television about a portable kitchen designed by Melbourne's Crowd Productions in anticipation of the space crisis. Its day may soon arrive.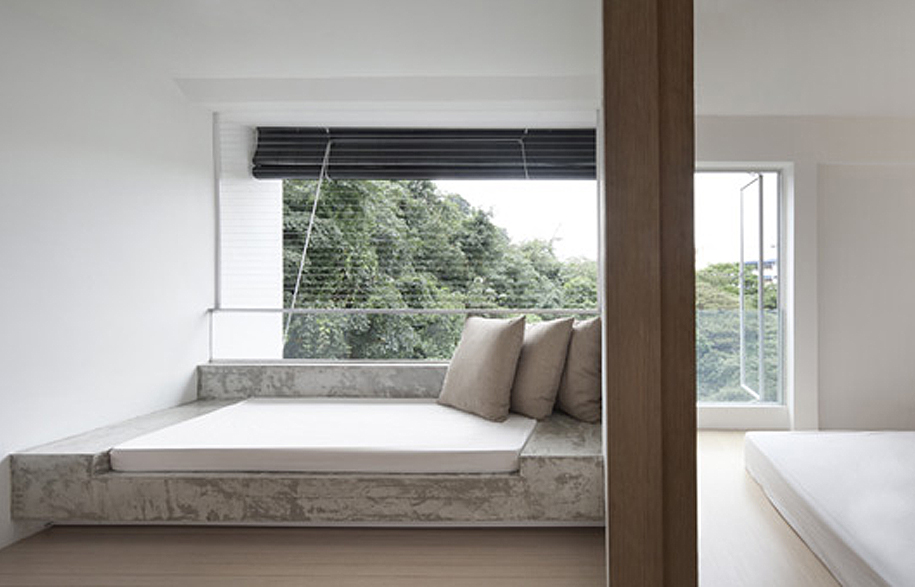 A remarkable transformation of a Singapore apartment – read more
In Australia, we are still building units with large kitchens and bathrooms as the selling point. The problem is that this comes with a price tag so big that most of the population is locked out. Which is why we are staring down the barrel of a major social crisis with a whole new generation unable to afford to buy a room of their own somewhere.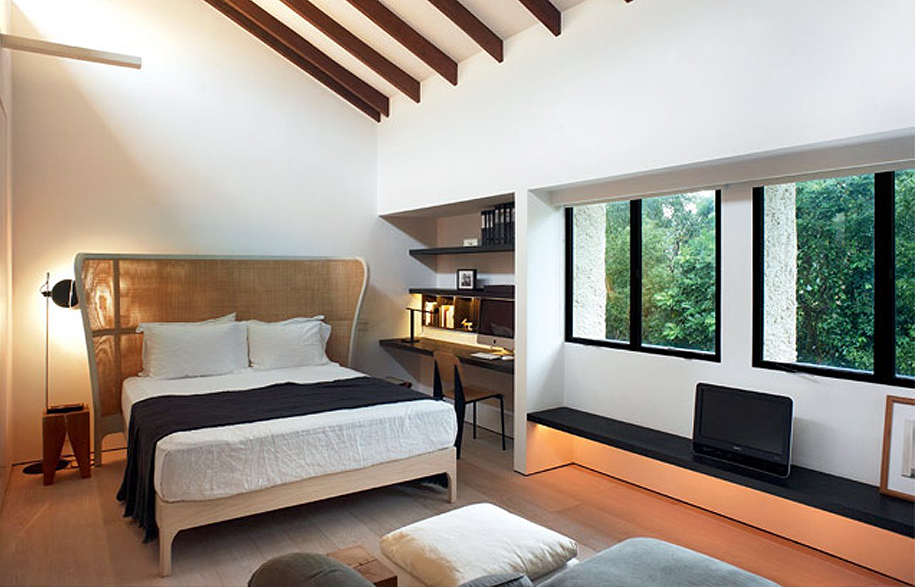 An apartment that is anything but cramped – read more
There are actually two issues: affordability and liveability. If space is the universal constraint, then how do we design within that constraint but enabling a satisfactory way of life? The problem with apartments is that they are standardised. The attraction of the freestanding house is that you can make it distinctively yours.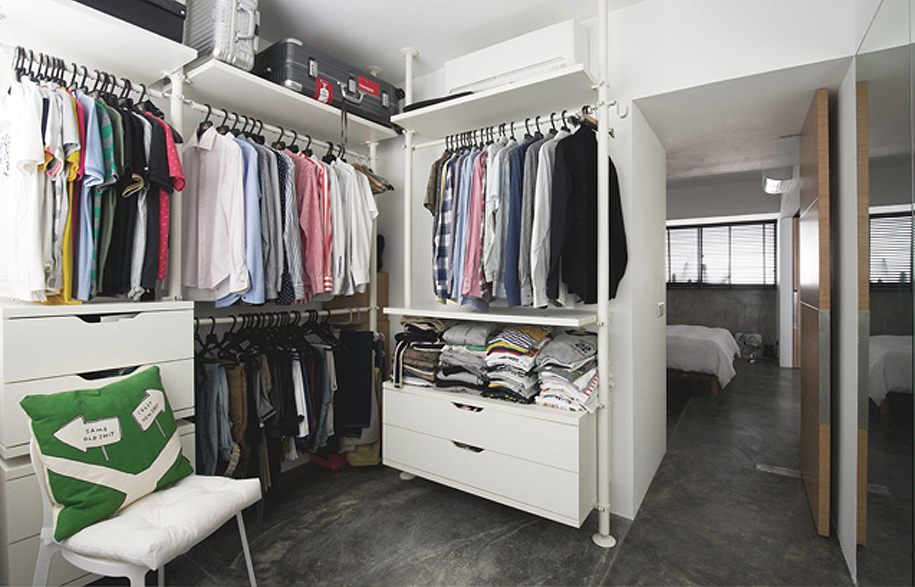 Singapore Architect Jonathan Poh offers some advice on designing for High Density Buildings – read more
To go back to Singapore where the government is committed to ensuring that every citizen has a roof over his head, the Housing Development Board which is responsible for public housing – as well private developers – is now experimenting with 'semi-white' plans which allow occupants to configure the interior space to suit their own needs. This not only optimises available space, but also allows for the individuality previously only offered by a house. And this is happening in the context of shrinking floor plates.
As cities like Sydney and Melbourne face up to the space crisis and go for density, we urgently need to start exploring how to design liveable small space.
Paul McGillick is Editorial Director of Indesign Media and editor of Habitus and Indesign magazines.
---