Ross Gardam has curated a unique digital space to display its expanding portfolio of furniture and lighting. A spatial oasis free from concerns of time and place, this digital showcase questions everything we think we know about design and originality. The Pavilion will also be a vessel for collaboration with other creatives, with carefully selected furniture and lighting supporting the theme of connection.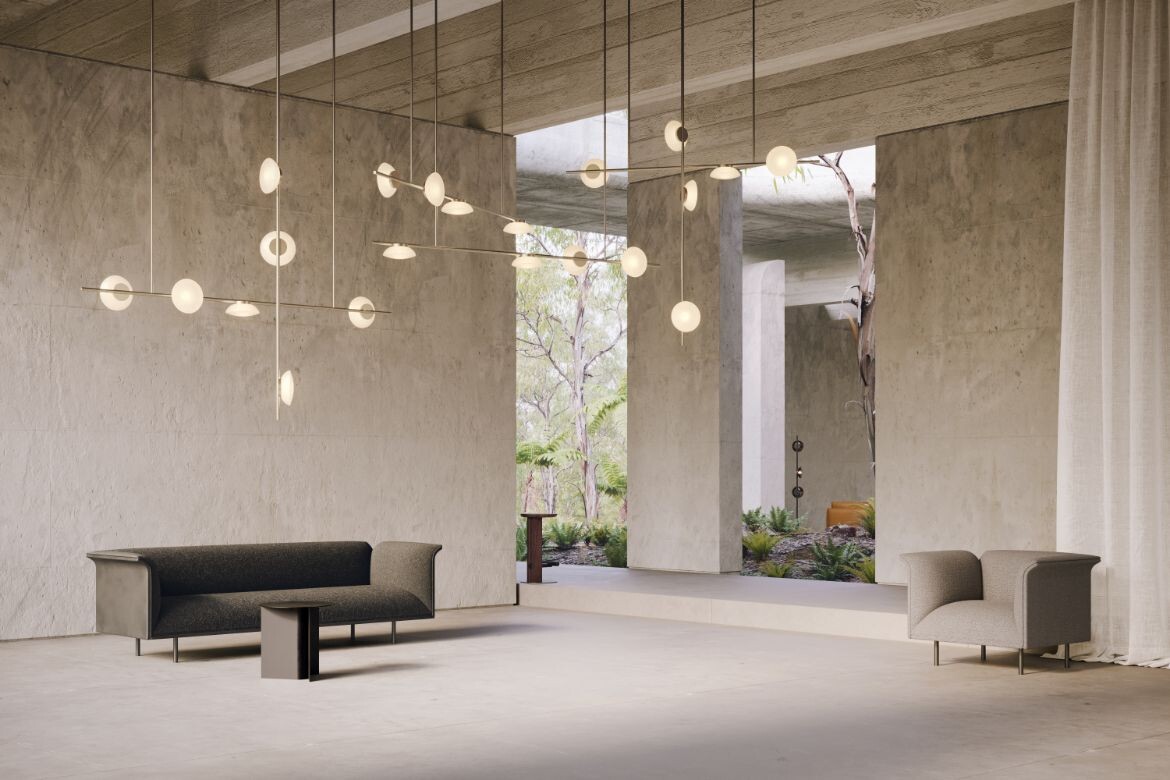 The meticulously crafted space explores the relationships and emotional connections between people, objects and surroundings. Influenced by Gardam's belief that objects are not meant to exist in isolation to their surroundings, the digital showcase is a hub of interconnection.
Featuring four rooms with connected views as well as views of the internal courtyard and the exterior, the simultaneous interior experiences present a united and diverse perspective.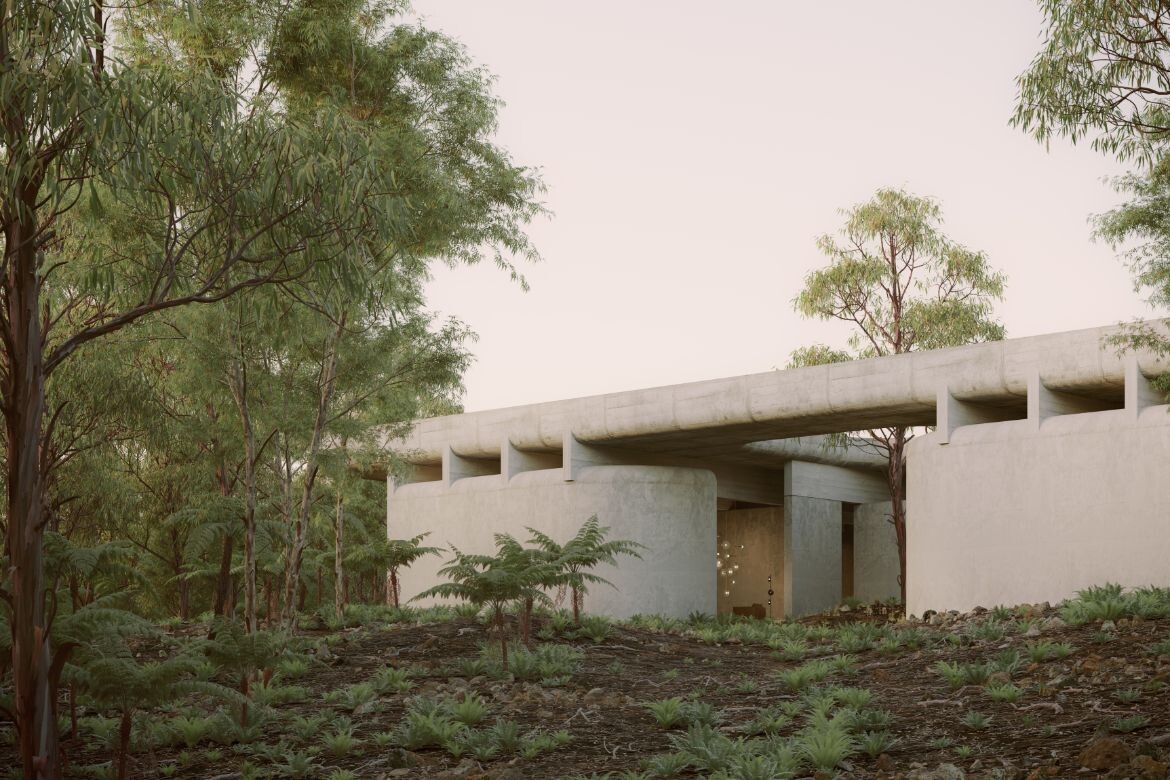 Gardam's characteristic fondness for brutalist architecture is a clear influence on the Pavilion, with its honesty and restrained grandeur.
"I am always enamoured by brutalist structures – the volume and scale of what typically is a singular gesture in form. This informed many of my products and was an easy choice as a point of inspiration for the Pavilion," says Gardam.
Another intrinsic influence on the architecture of the Pavilion was the narrative commitment to the natural world. The exterior celebrates uniquely Australian surrounds, where native trees and ferns abound. The landscape flows around and through the open atrium of the Pavilion, a beautiful example of nature and humanity co-existing in peace.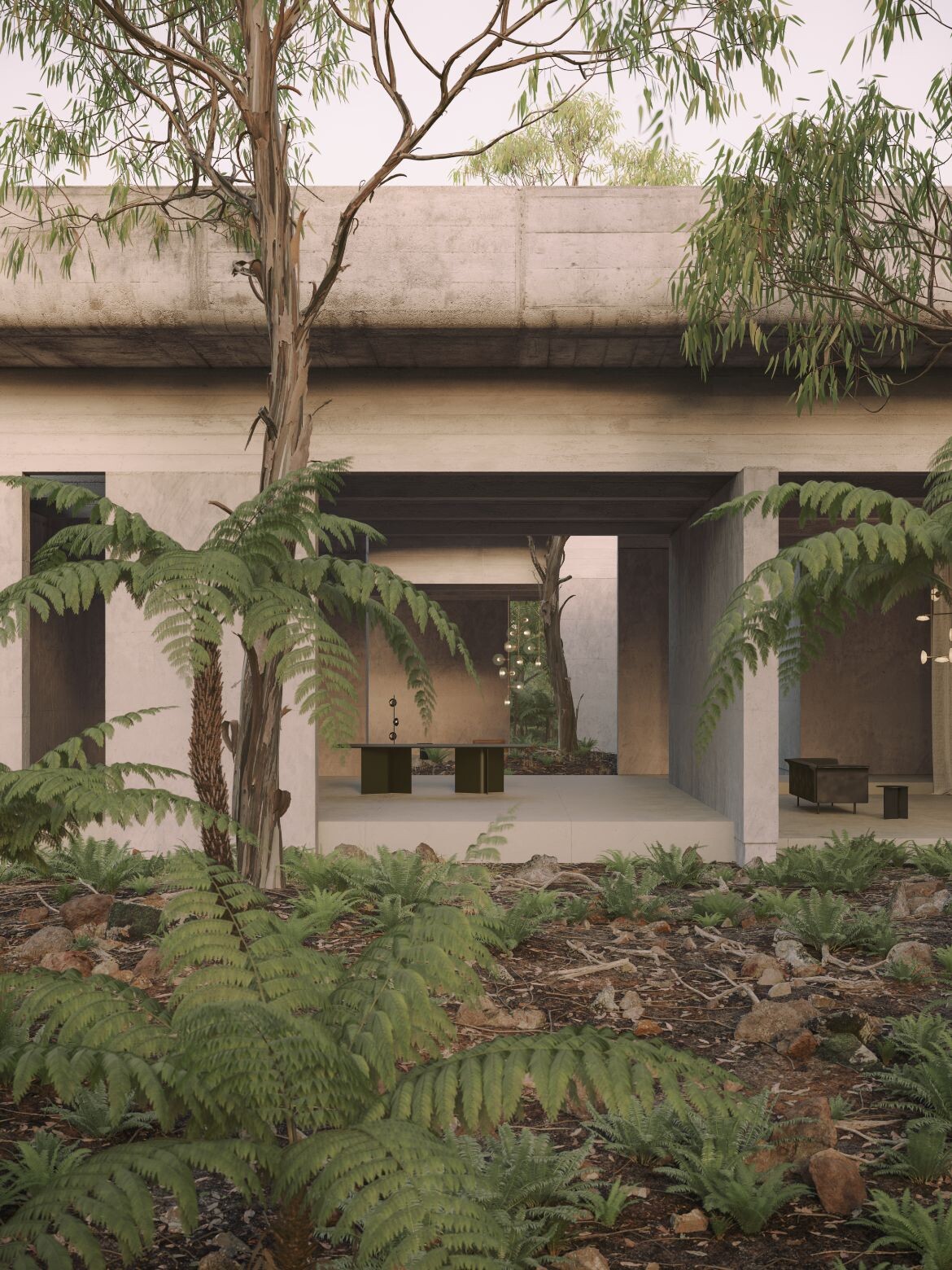 The Pavilion even allows people to experience the subtle effect of time as the natural lighting changes throughout the day. Highlighting the structural appeal of the unlit lamps during the day and the various moods they can create in the evening, Ross Gardam have thought of everything.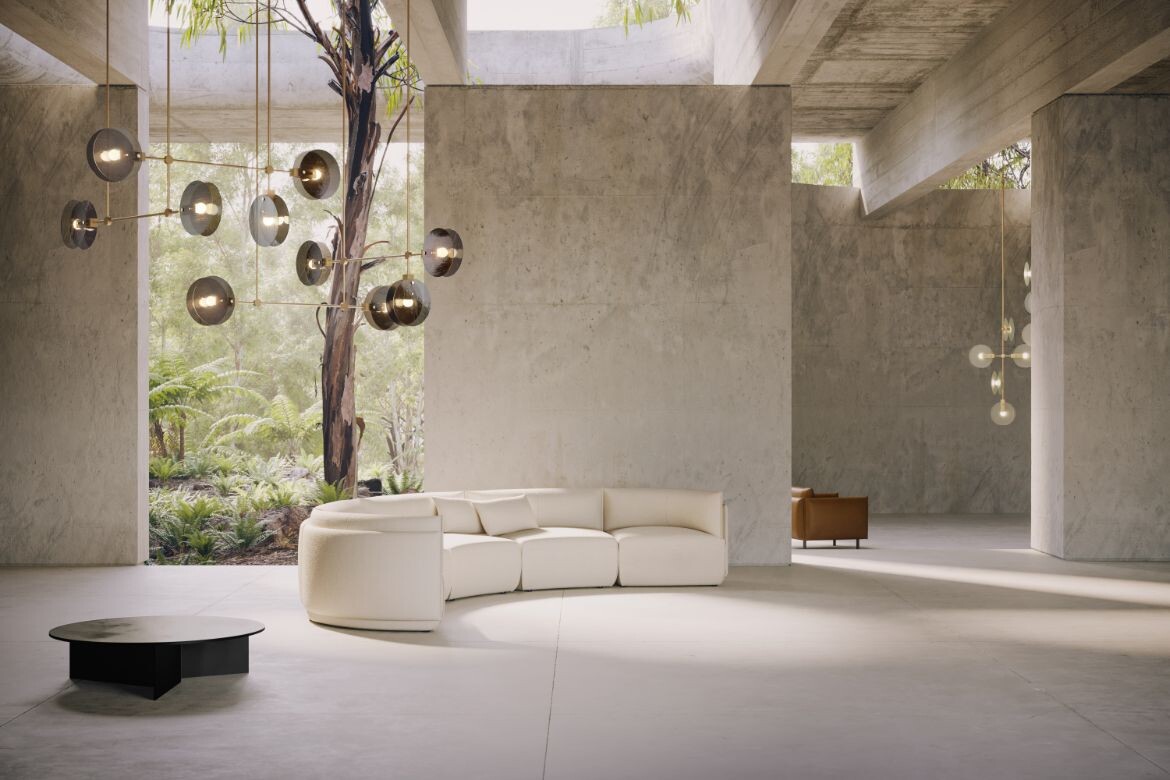 The internal images were captured during the early morning, as a dewy fog encased the Pavilion. The exterior images were taken twice; once during the full afternoon sun, letting bright light illuminate the stunning lines and impressions of the Pavilion; and then again at dusk for a softer, more intimate experience.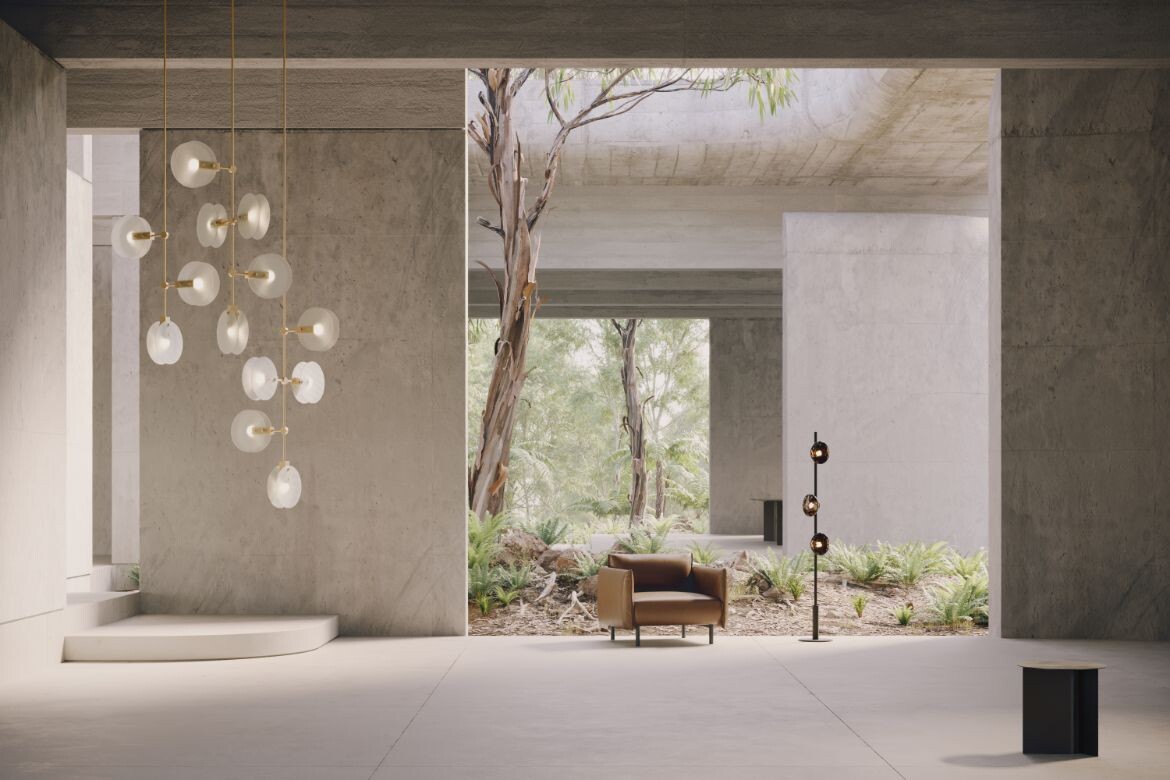 The Pavilion was created in collaboration with Melbourne based digital agency, Mr P. It serves as an inexhaustible source of inspiration for any space, scenario or project envisioned for Gardam's designs.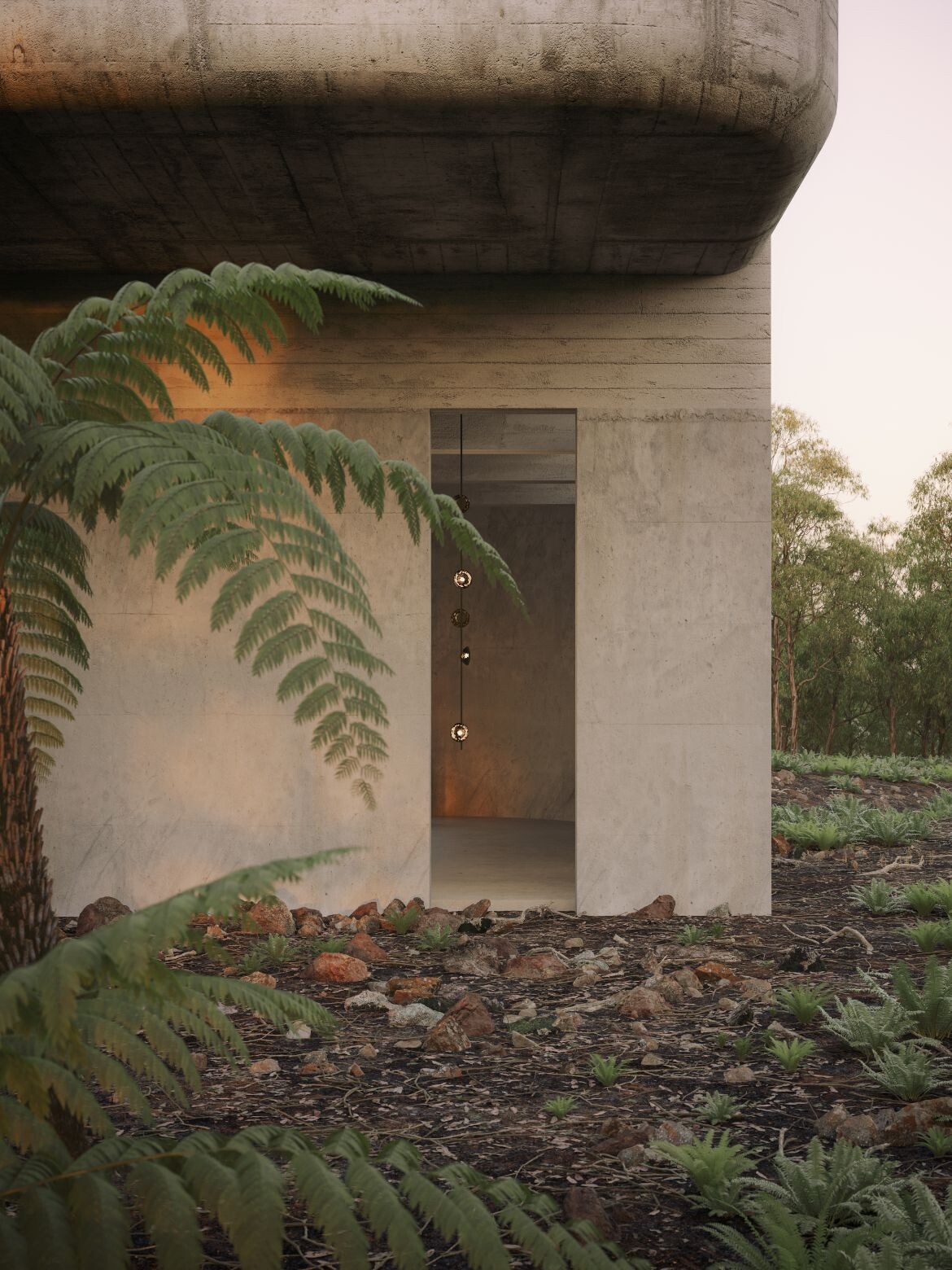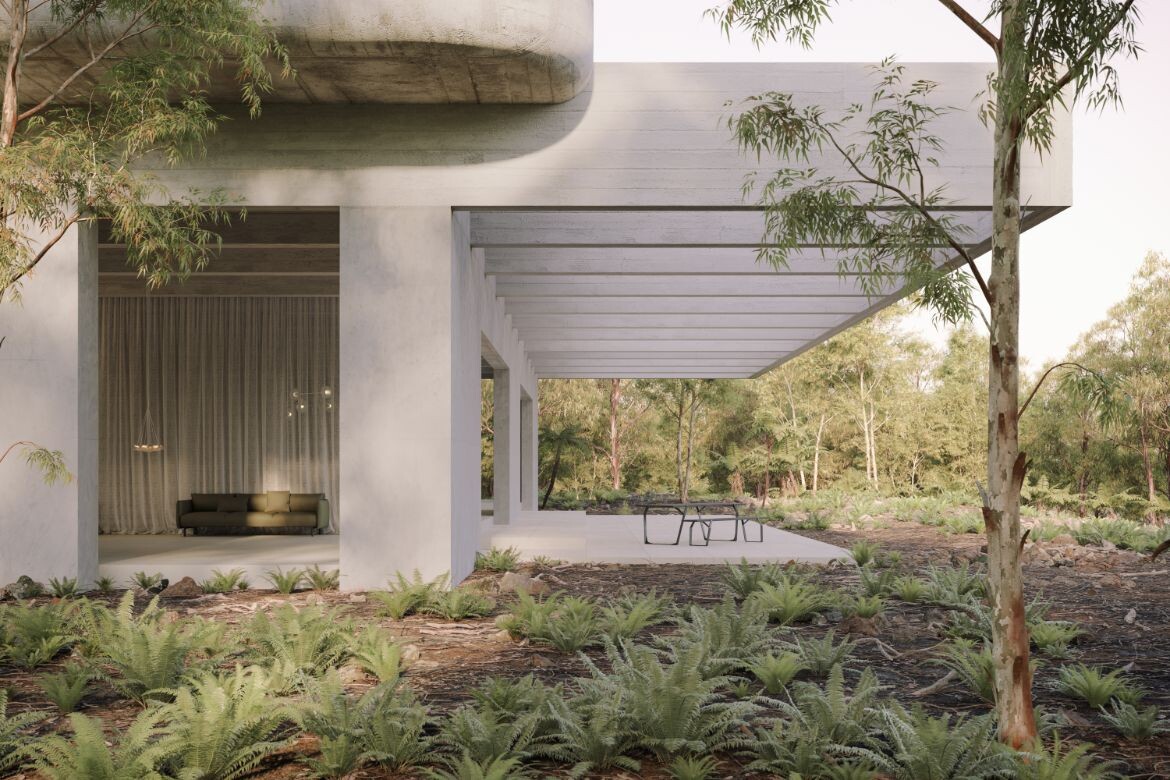 Read more about the portfolio and development of Ross Gardam here.
Imagery MR.P Studios
---