Bill Tikos, the Australian founder of global phenomenon, The Cool Hunter – a design platform that ferrets out ultra-cool design, products and trends – has opened an evolved version of his original Australian pop-up, in the form of Rotate, an interactive retail installation in Sydney's Martin Place.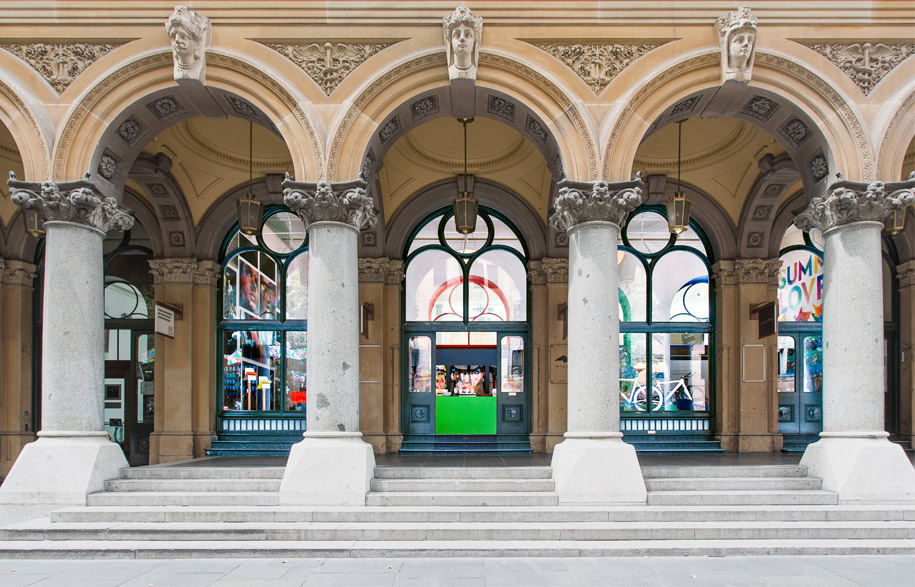 As its name suggests, the pop-up will feature a rotating selection of hand-picked products on an eight week cycle. Why a rotating pop-up? "Because having the same store with the same product month after month is boring," explains Tikos.  "Consumers constantly want new experiences and products and the idea of changing not just the product, but the whole set up in a new theme every two months is much more exciting to us."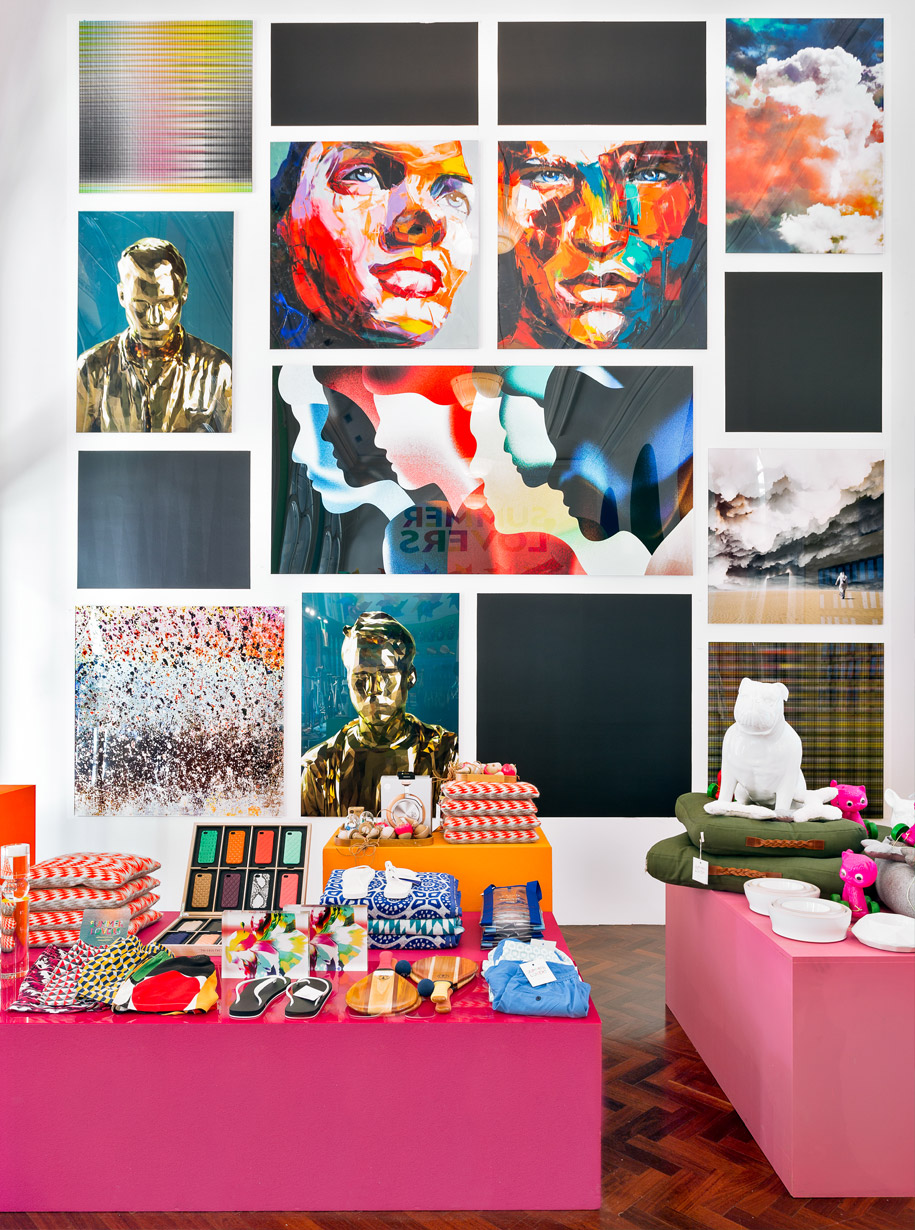 Rotate occupies what was once a ladies' fashion store in a Martin Place shopfront in the GPO building.  "I originally had a Potts Point space which fell through at the last minute," explains Tikos, "but then the city space came up and I thought why not?  The corporate types will love the product in our store and with Christmas coming up it's a one-stop shop with unique and interesting product on offer that you can't find in other stores. Plus the space at No.1 Martin Place is beautiful, with huge ceilings and incredible windows."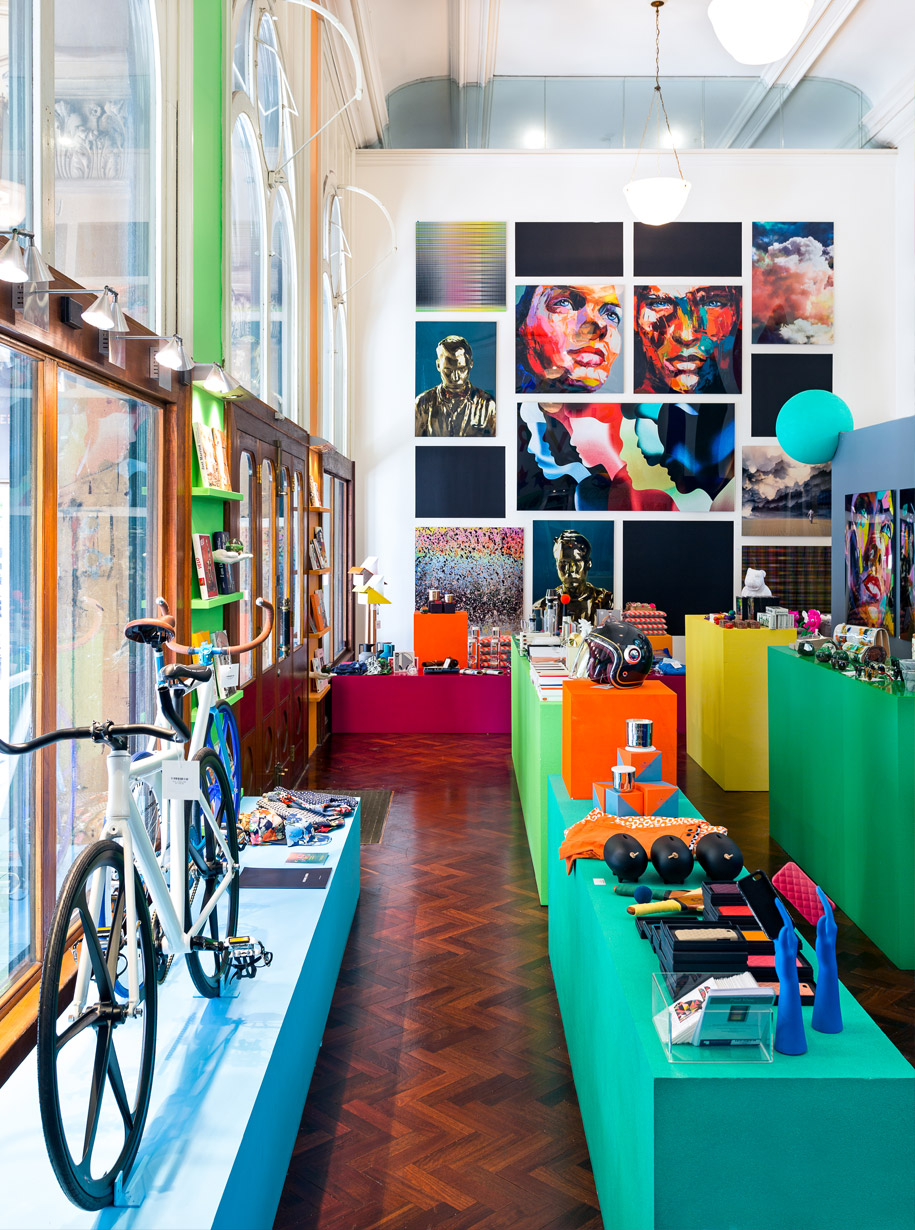 Within a matter of days Tikos transformed what was a once a nondescript interior into a vibrant, colour blocked space, artfully stocked with a selection of hand-picked local brands and international products.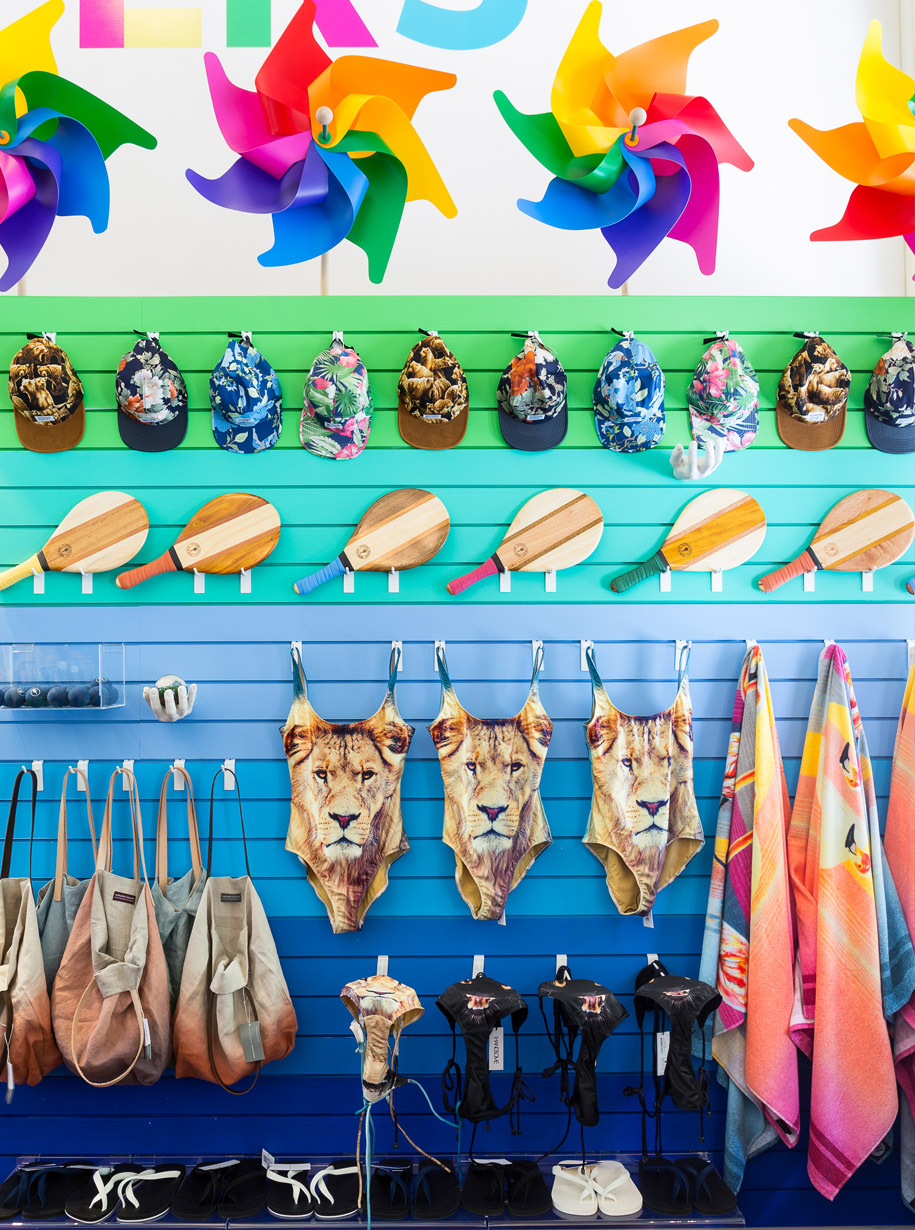 The theme 'summer lovers' is clearly an appropriate one and features items from well known, coveted and cultish Australian brands like We Are Handsome, prints from Francoise Nielly and beach bats from the FB Collection. Whilst Rotate functions as a store, it's also a powerful marketing opportunity for brands who might not otherwise have access to a premium platform of this nature.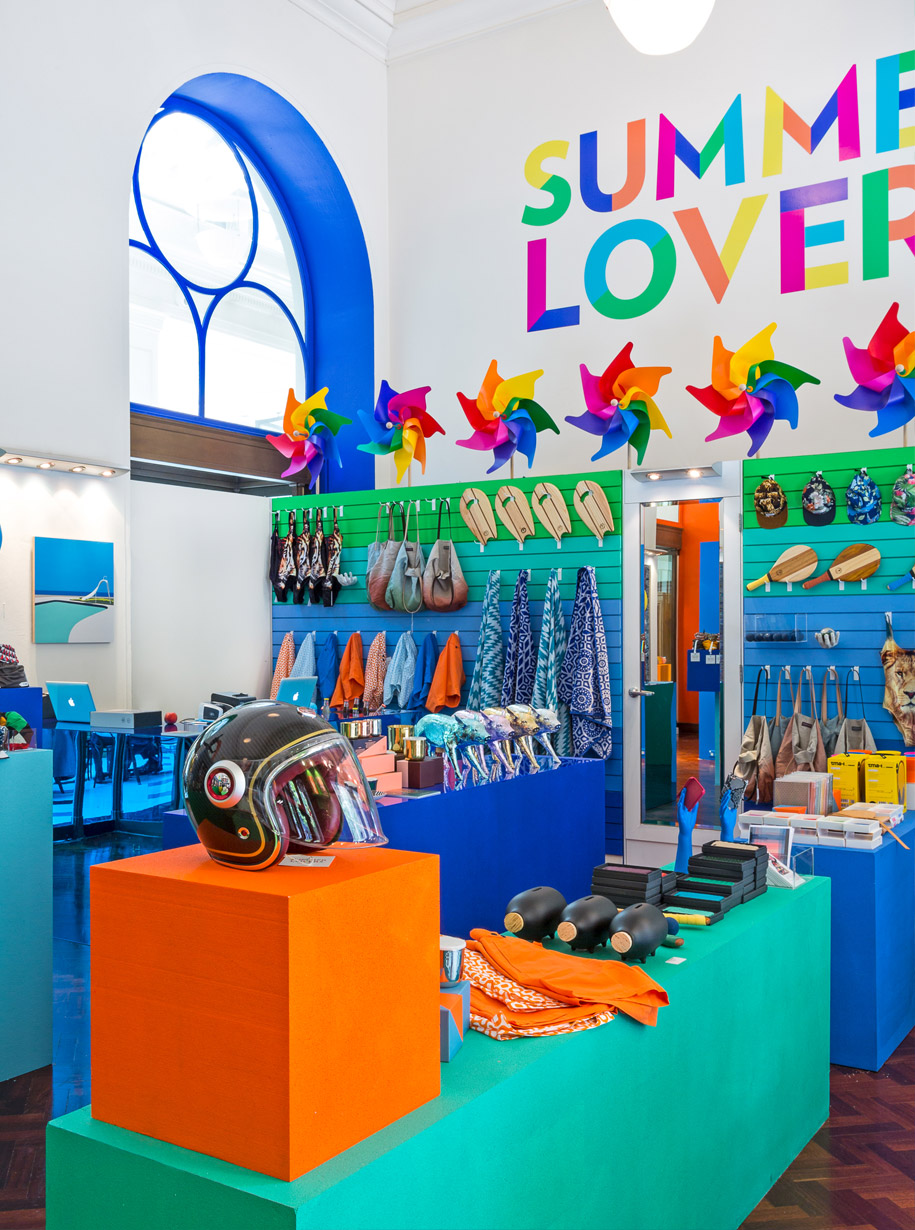 As expected, the themes will also change with each new installation.  "We'll be presenting concepts like The Art Hunter, Winter Wonderland and Colour Your World as the store changes," explains Tikos.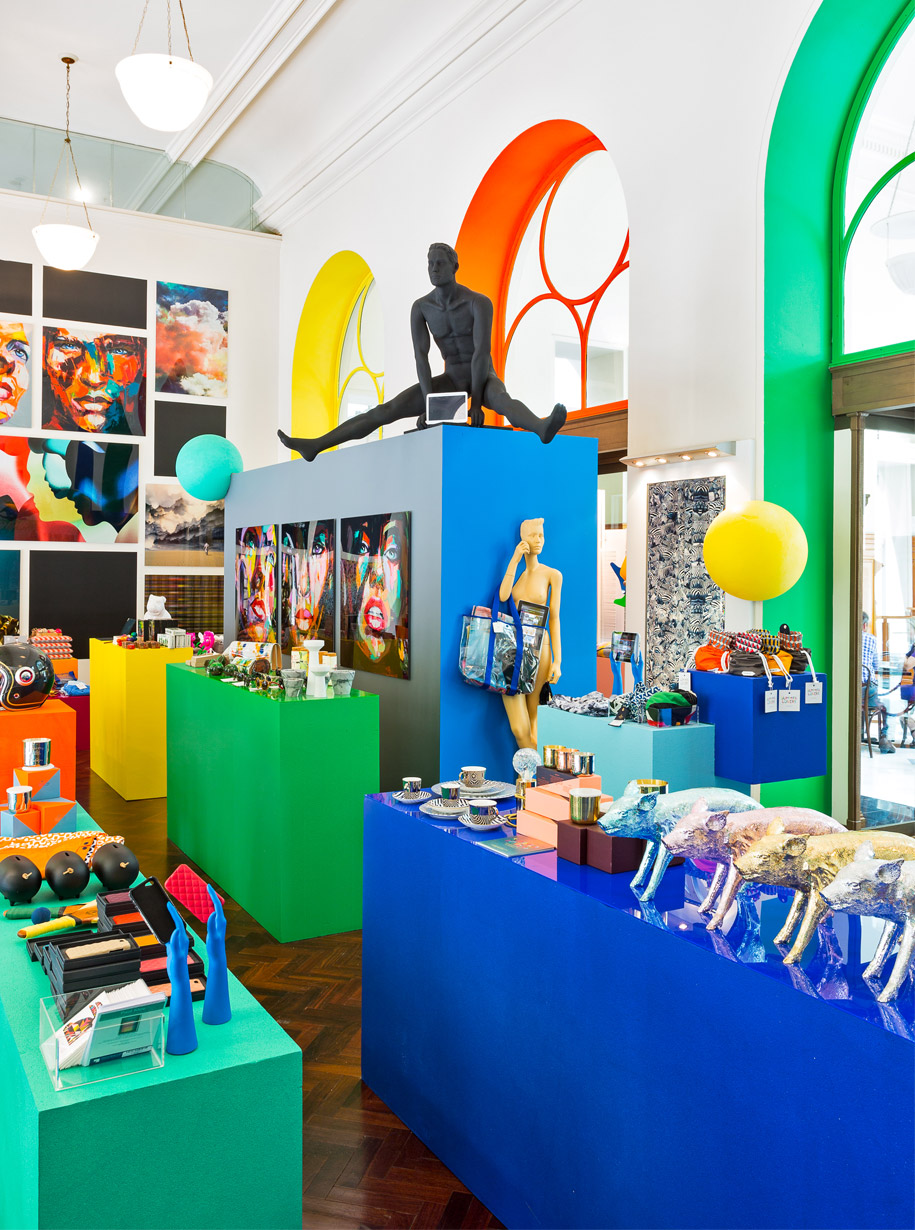 Rotate challenges the shopping status quo, exposes both new and established brands in a unique setting, supports a quick turnover of stock and intensifies the buying experience.  "It also gives consumers another reason to come back," adds Tikos, "and gives us a platform to experience new ways of doing retail."
Shop 2, 1 Martin Place, Sydney
29 November 2013 – 26 February 2014
The Cool Hunter
thecoolhunter.com.au
---