How do you create a harmonious aesthetic as a couple when each has vastly differing tastes? Fortunately, Ryan Fernandes is an interior designer adept at fusing seemingly conflicting styles. Nowhere is this brought to life in more vivid detail than the Northcote home he shares with his partner Dr Vikram Bhakoo, a professor at the University of Melbourne.
Originally purchased in 2016, the Edwardian property had already undergone a respectful renovation by architect Peter Dredge. This earlier adaption meant the pair didn't feel the need to make hasty changes – and then the pandemic hit.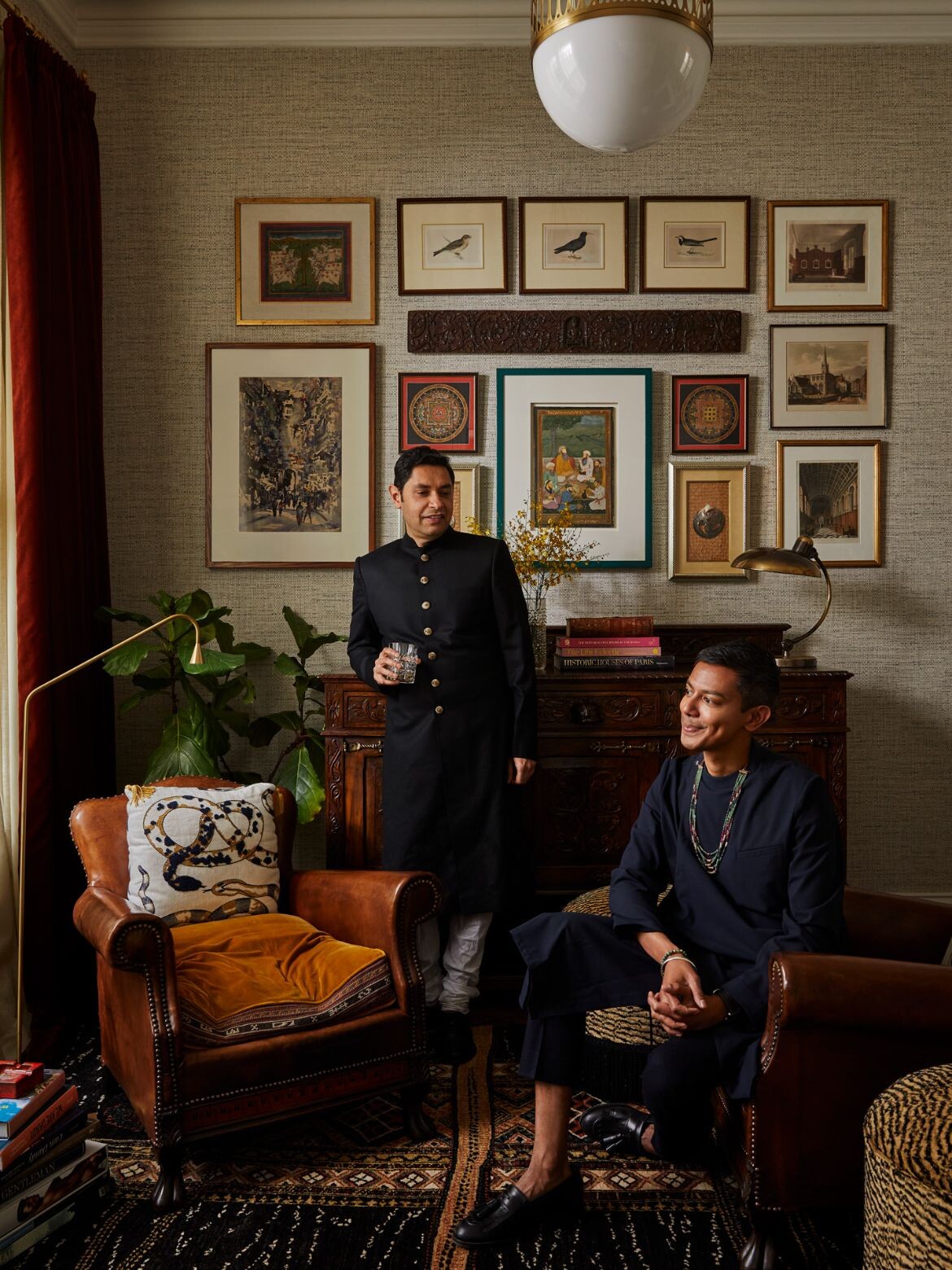 Like so many who were suddenly bound to the four walls of their home, the extended lockdowns became an opportunity for the couple to create the perfect sanctuary. But there was another layer of motivation to the project: it would be a chance for Fernandes to demonstrate his recently acquired design abilities, having just transitioned into a new career.
In 2018, at the peak of a high-flying career in corporate banking, Fernandes came to a crossroads. He yearned for a job to fulfil his creativity. Rather than dreaming about 'what ifs', he took the plunge and stepped away from a steady job to follow his passion for interior design. It was a bold move but one that Bhakoo supported him in entirely, and he's never looked back. Especially now having landed a job at celebrated Melbourne-based interior design practice Hecker Guthrie.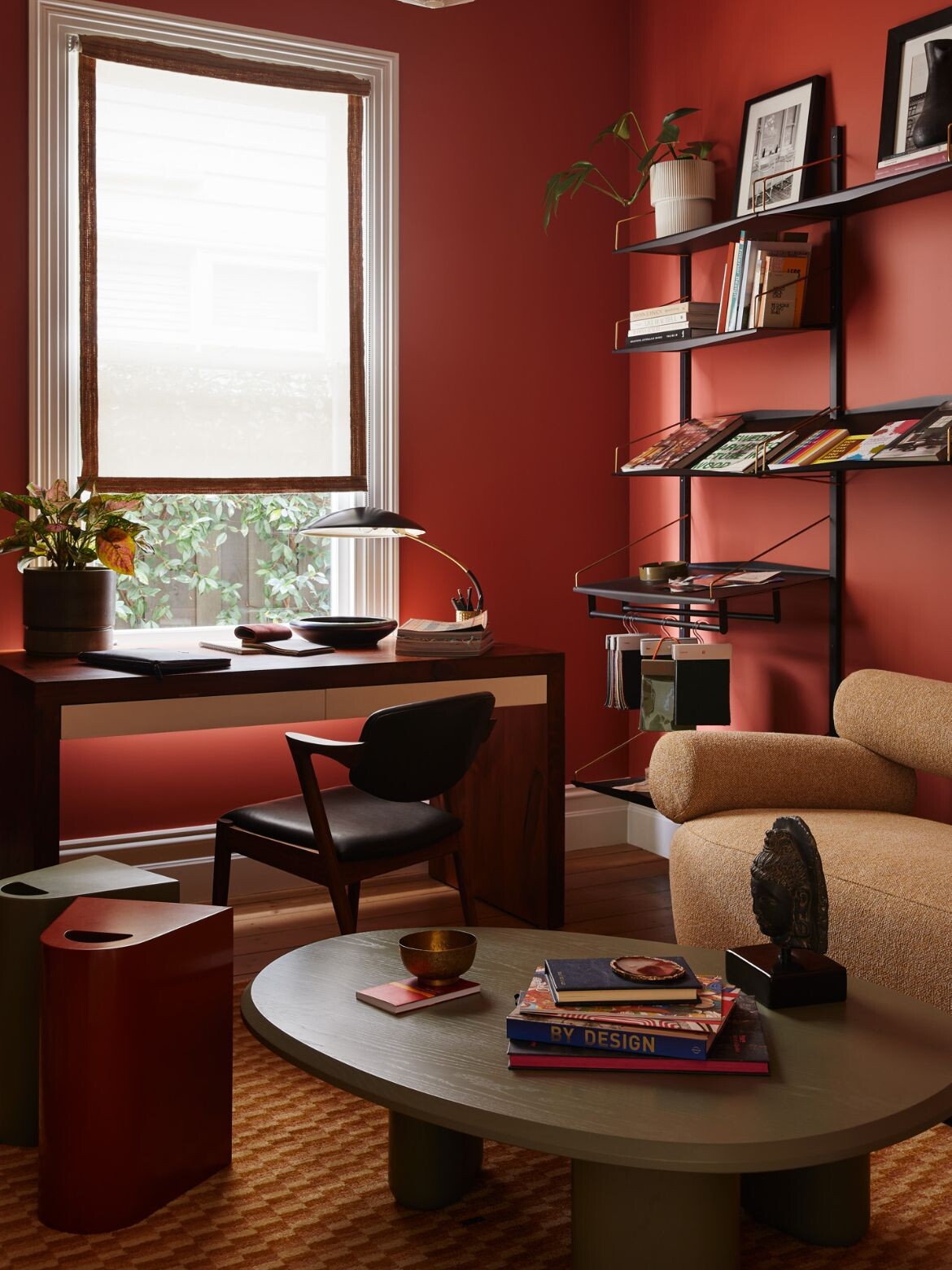 While Fernandes now has several projects under his belt, redesigning his own home was a true test case. Working with the good bones of the house, he set about transforming the four bedrooms into a unique expression of their personalities.
Each room has been reimagined as a different "chapter", but the conversion of the front bedroom into an enviable whisky parlour is inspired. "It evokes a sophisticated atmosphere, a blend of Gucci Alessandro Michele, English club and British Raj," says Fernandes on the aesthetic of this new space.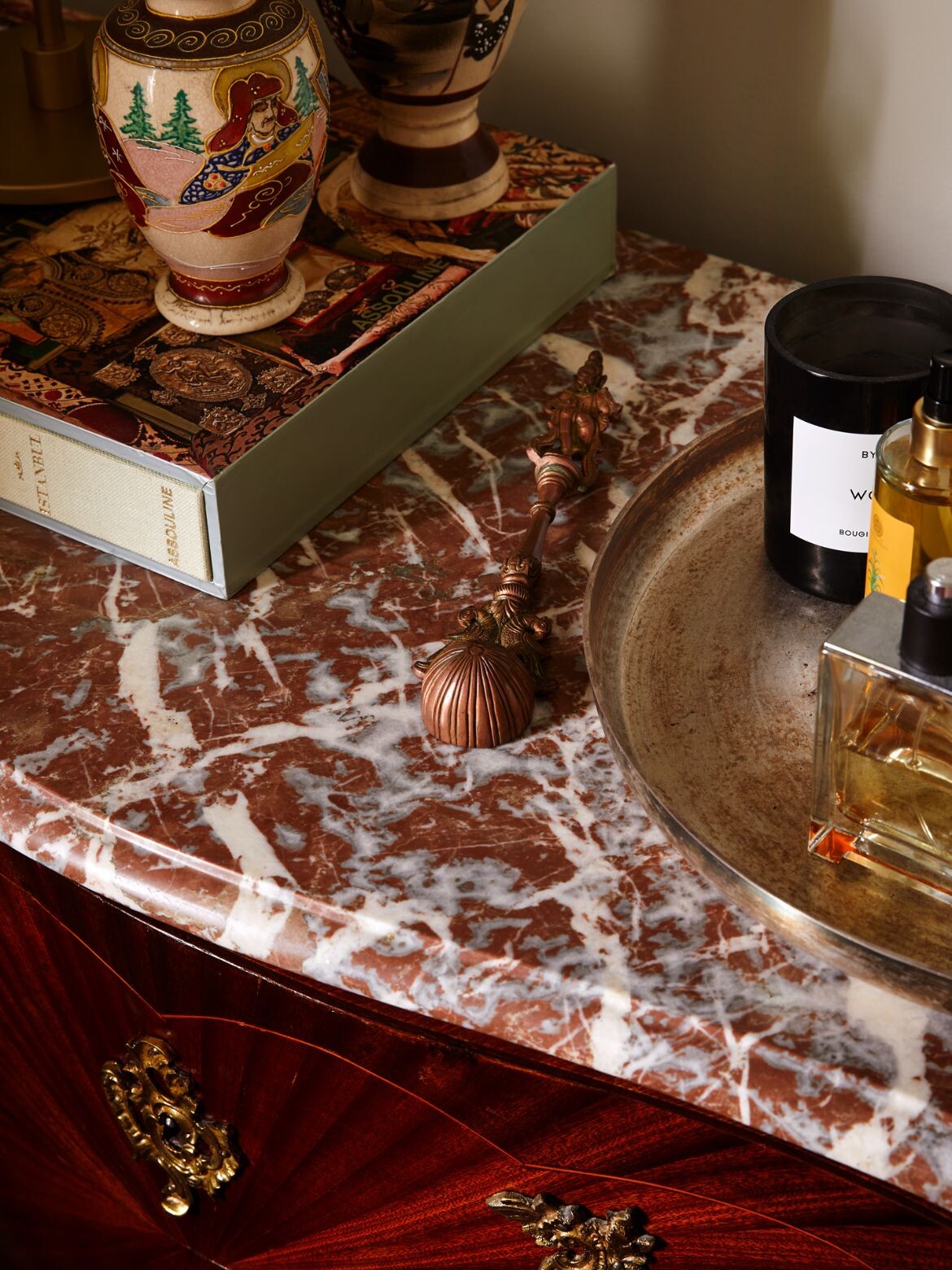 Bhakoo's treasured whisky collection serves as the starting point from which heirloom and antique pieces coalesce. The amber-toned dram is conjured in the rich brown leather of the French club chairs (sourced in London) and warm timber on the French Rennaisance sideboard. Nineteenth century Mughal miniatures take centre stage on the art wall, where Bhakoo points out the painstakingly delicate brushstrokes that make these masterpieces so exquisite.
"I wanted to capture the tension of extremes: from sensual materials, together with the dance of light and shadow and the fusion of new acquisitions with sentimental artefacts," shares Fernandes on the process.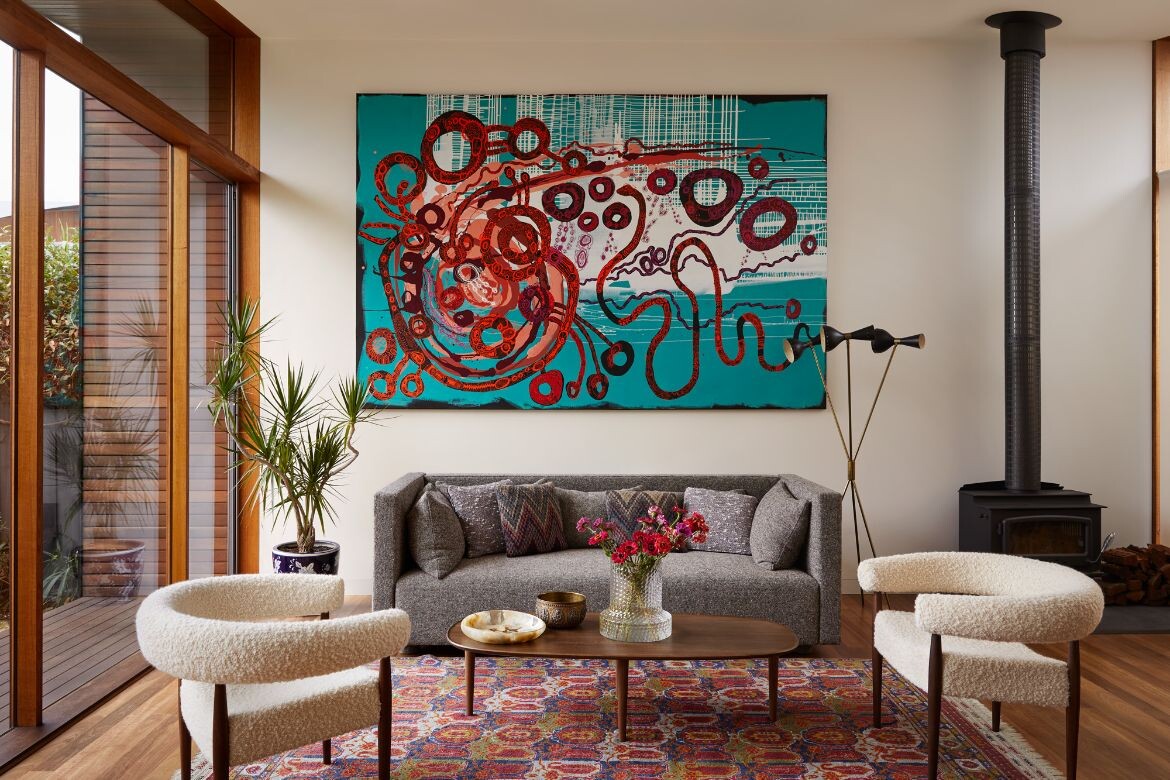 The main bedroom is another space where deeply poignant items have found a welcome home. Decidedly more muted than the whisky den, the bedroom is a calming space yet no less intimate. An Apparatus Studio pendant over the bed offers an element of industrial ornamentation, while a 'Mughal poppy' on the handprinted linen curtains is a reminder of the deep thought Fernandes has put into every detail.
Throughout the home, art is a defining feature, and each piece comes with a personal story. A photograph from Iranian-Australian artist Hoda Afshar's Behold series is a haunting focal point in the main bedroom, eliciting both intrigue and desire. For Fernandes this is a particularly special acquisition, as it speaks to the "many roles queer people have to navigate, and also perhaps my own journey as a queer person of colour".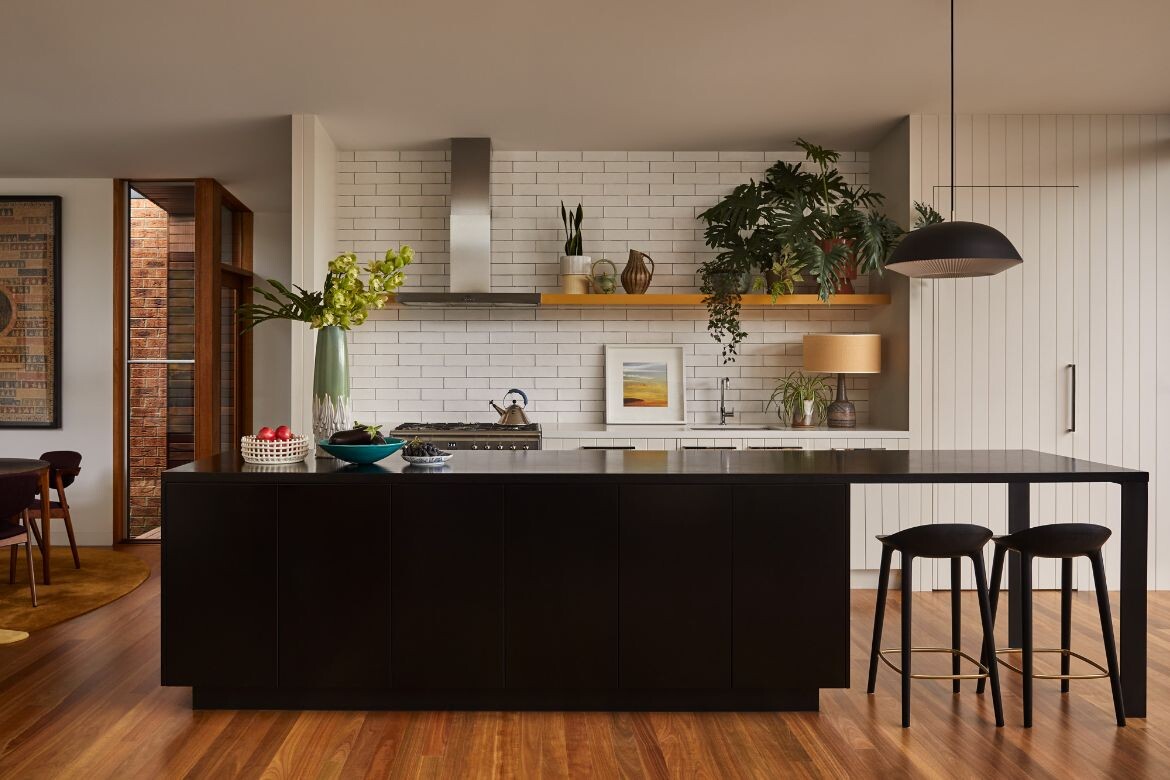 Another artwork that captivates with its huge scale and confluence of colours is right at home in the living room.
The three-by-two-metre artwork, created by Indigenous artist Zaachariaha Fielding (who is one half of the band Electric Fields), was found on a trip the couple took to Darwin, where both were mesmerised by its graphic expression.
Now that borders have reopened, travel is once again a regular fixture for Fernandes and Bhakoo, and it comes through in their varied exotic and eclectic collections. Each piece – whether a lamp, ceramic or smaller print – is imbued with memories and sits comfortably alongside the plethora of treasured objects passed down to Bhakoo from his beloved grandparents.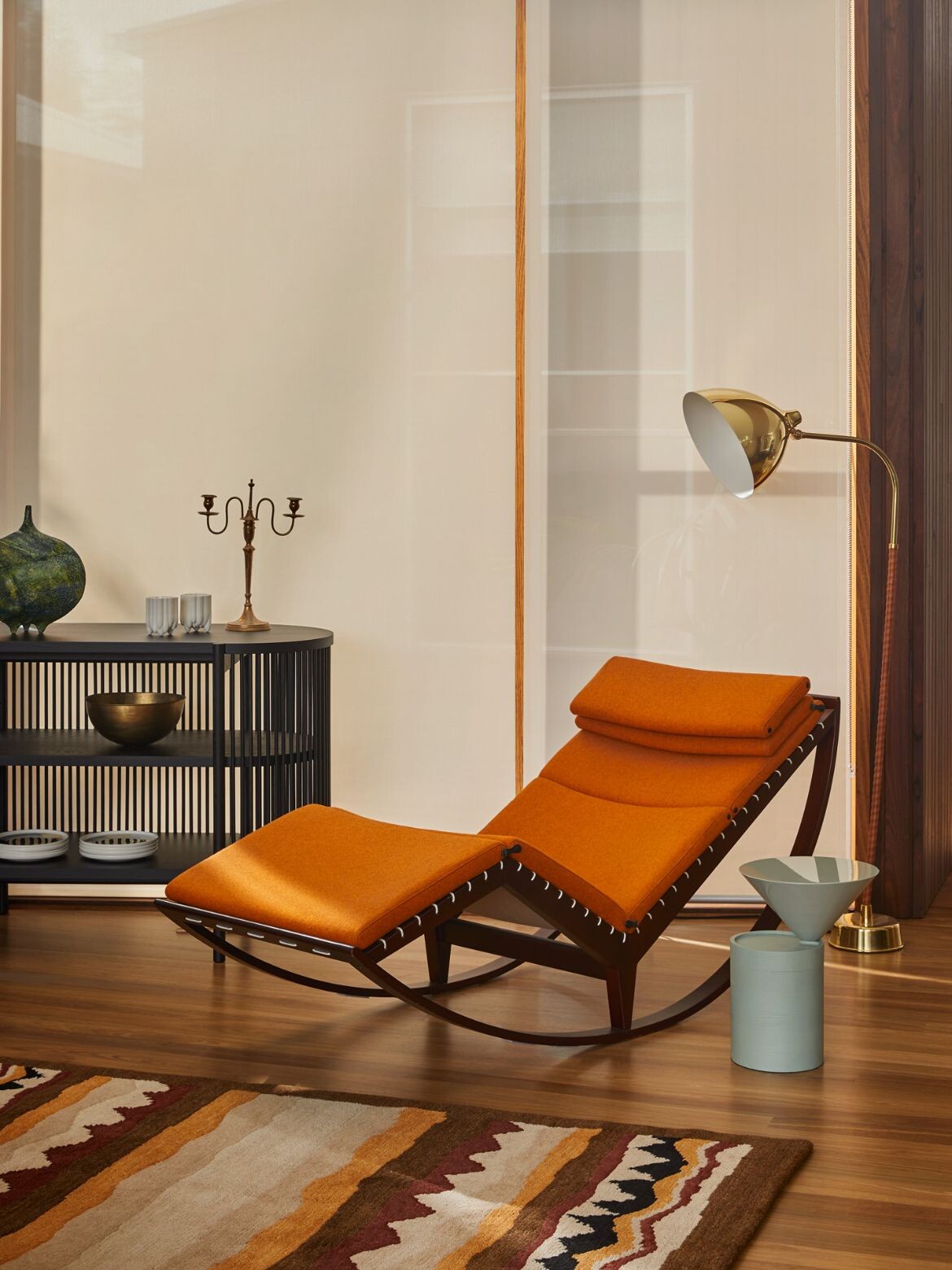 While the styles blend seamlessly, the pair's contrasting tastes are still decipherable. Fernandes has a distinct affinity for mid-century and Scandinavian modern furniture pieces.
This is most apparent in the Canapo rocking chair by Franco Albini for Cassina and the Ring armchairs by Nanna Ditzel. While Bhakoo's appreciation for antiques, history and craftsmanship grounds the home with nostalgia and elegance.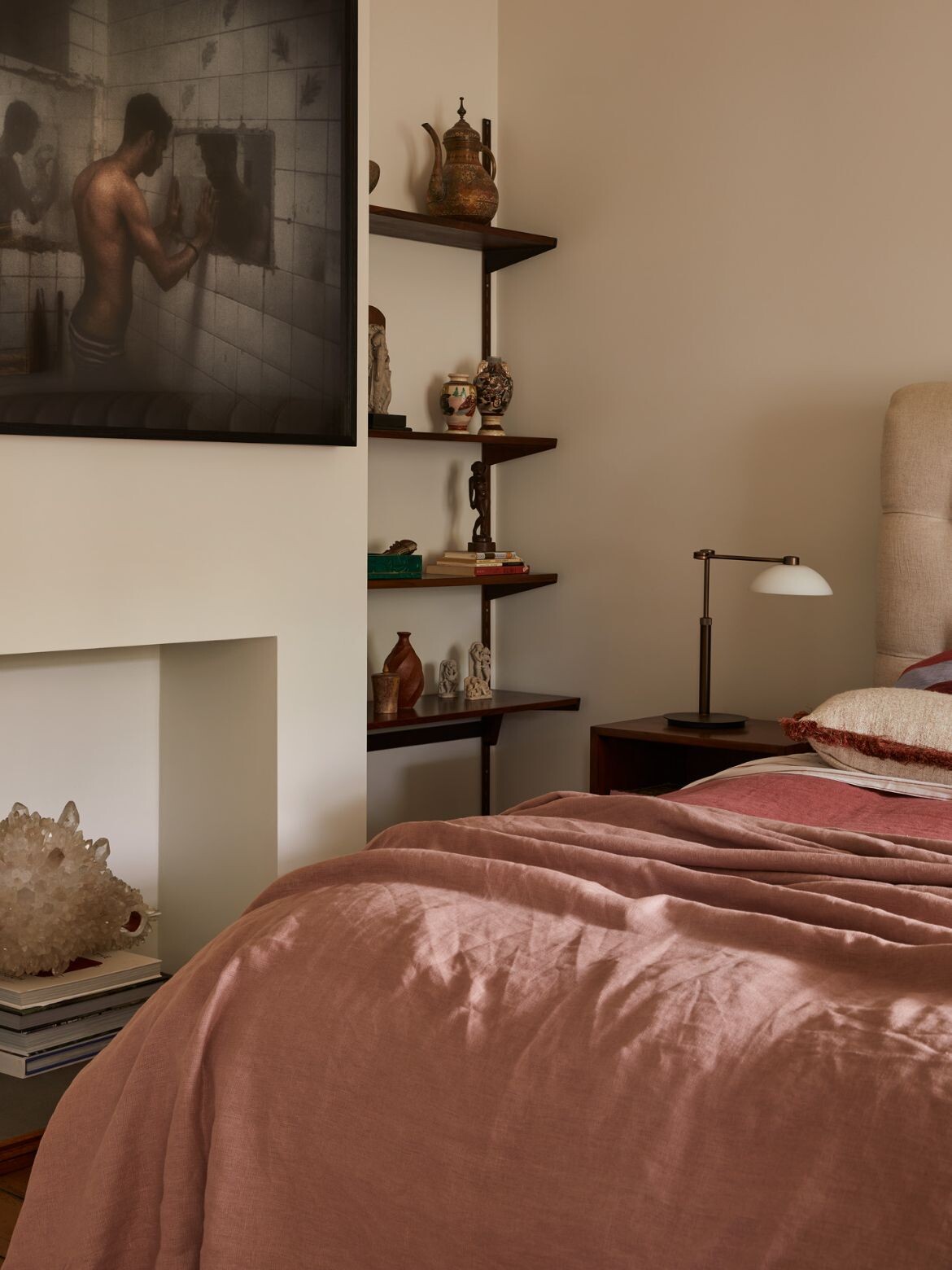 What's exciting is the clever fusion of these otherwise clashing periods and aesthetics. The common denominator tying everything together is a judicious yet uncompromising use of colour. "I tend to use colour as a source of light. For this project it was about drawing on cultural references and creating a dialogue between all of the spaces," shares Fernandes.
There is not a single corner, wall or perspective in this home that doesn't communicate something meaningful or emotionally charged. These disparate objects, collected artworks, and iconic pieces of furniture express an honest portrait of this couple – creating threads in the tapestry of the life they're continually weaving together.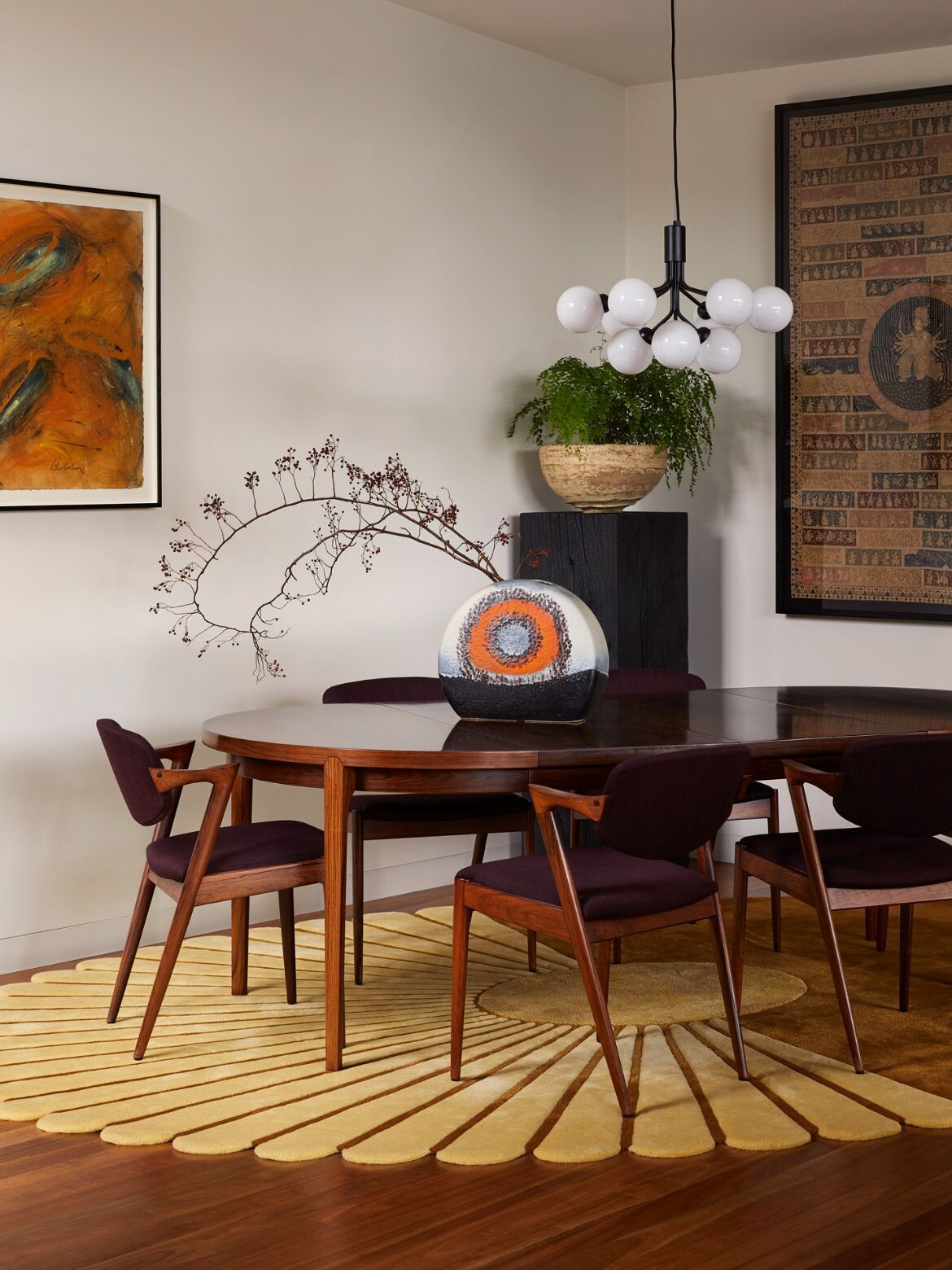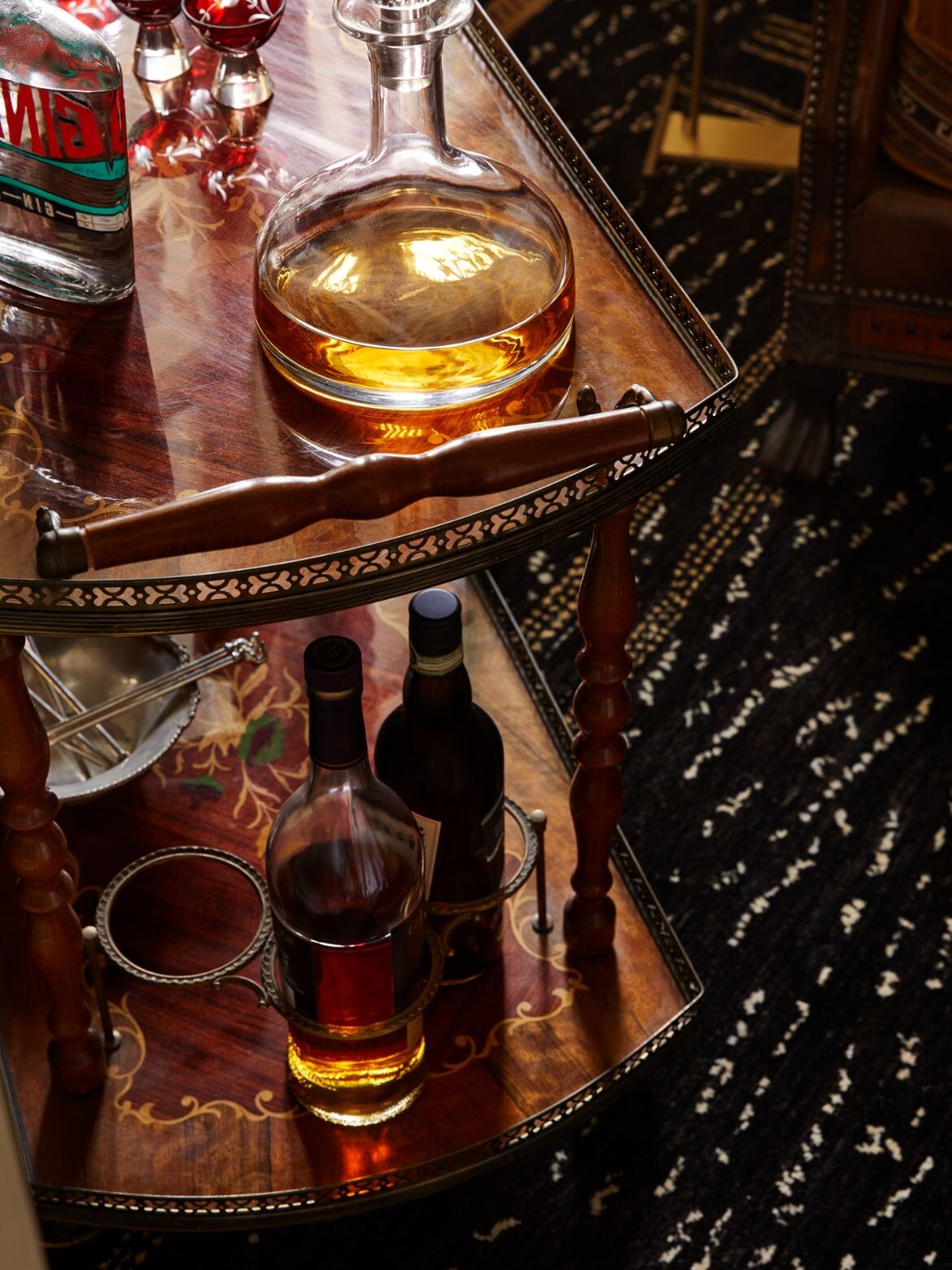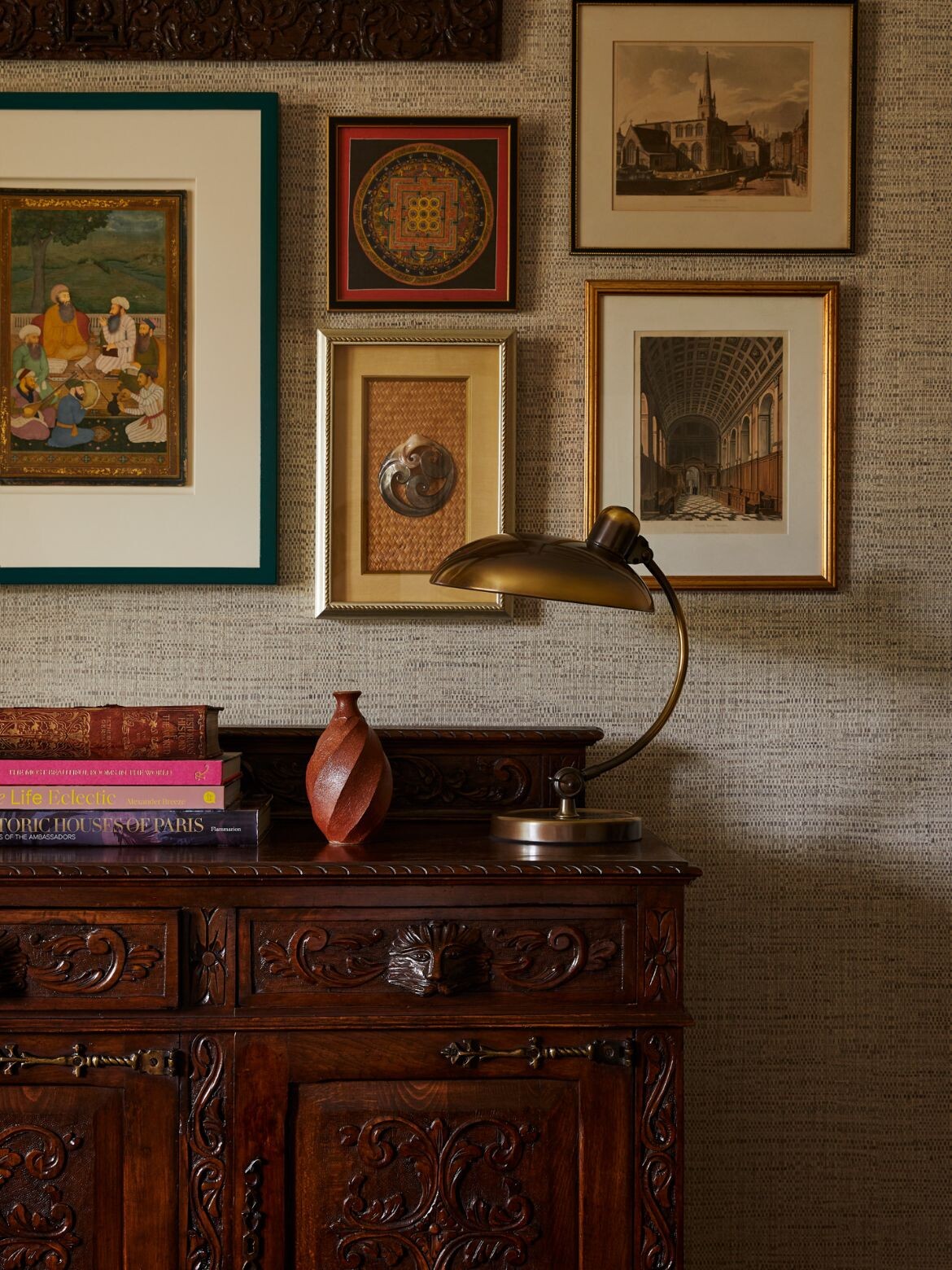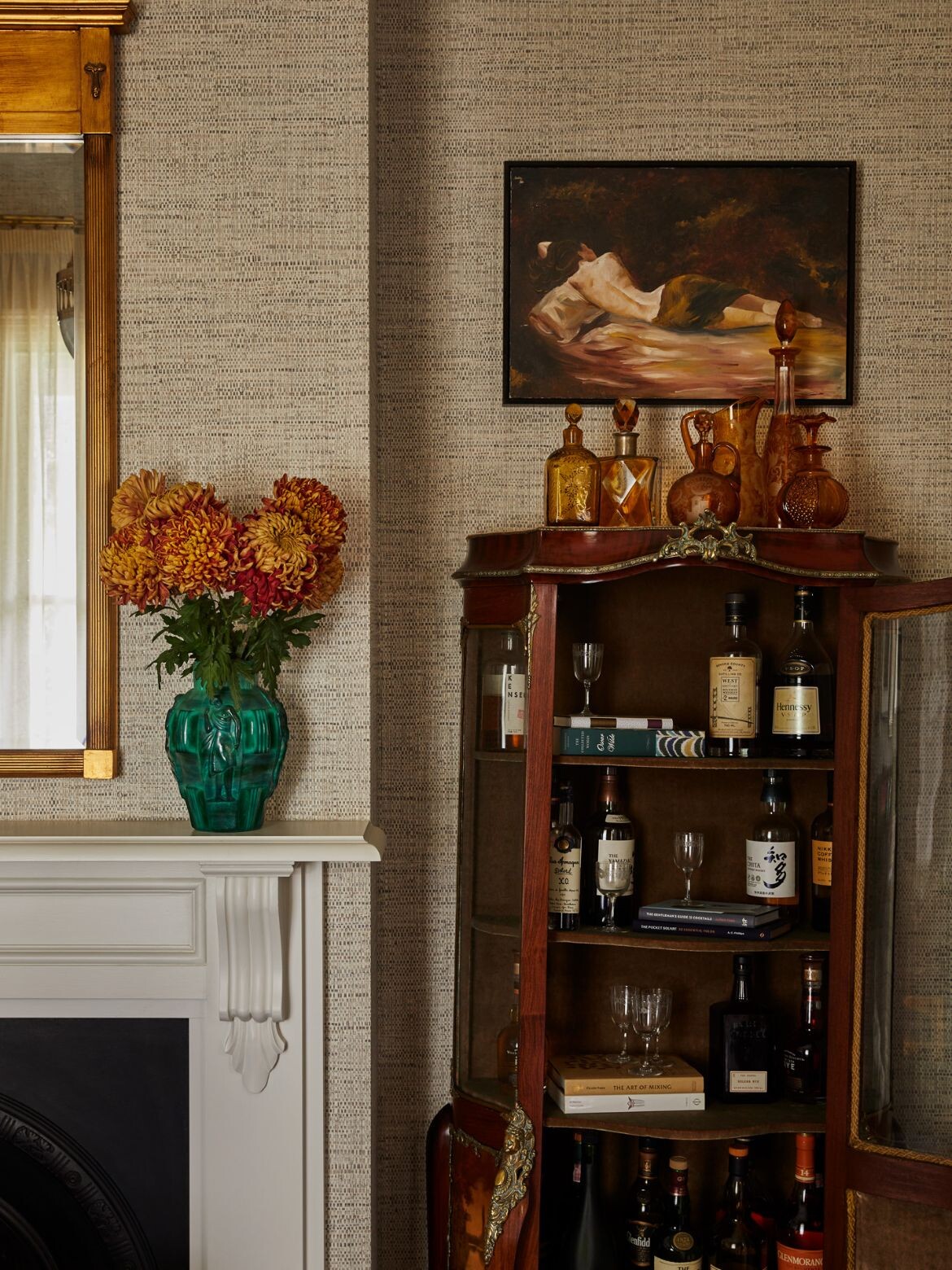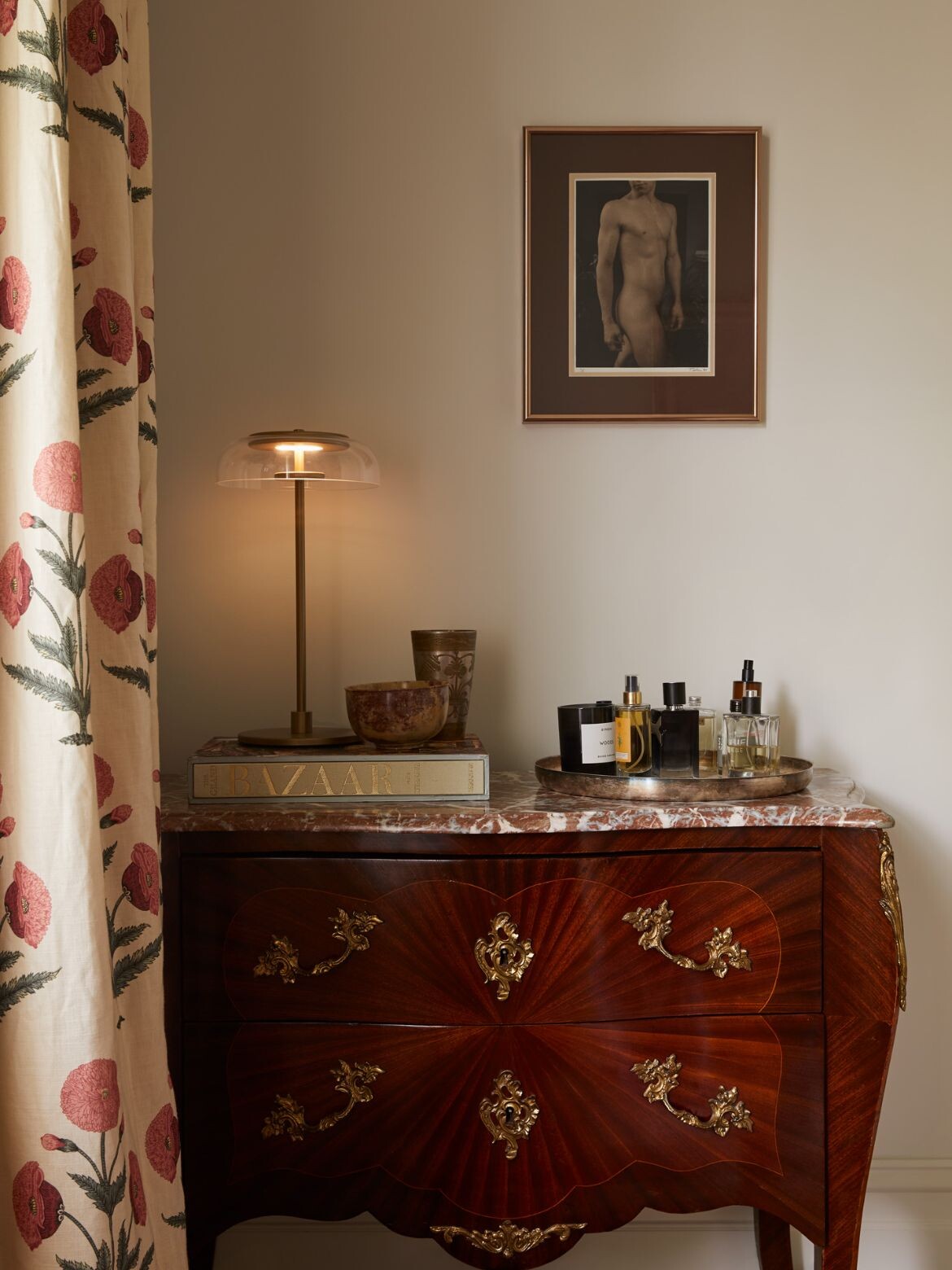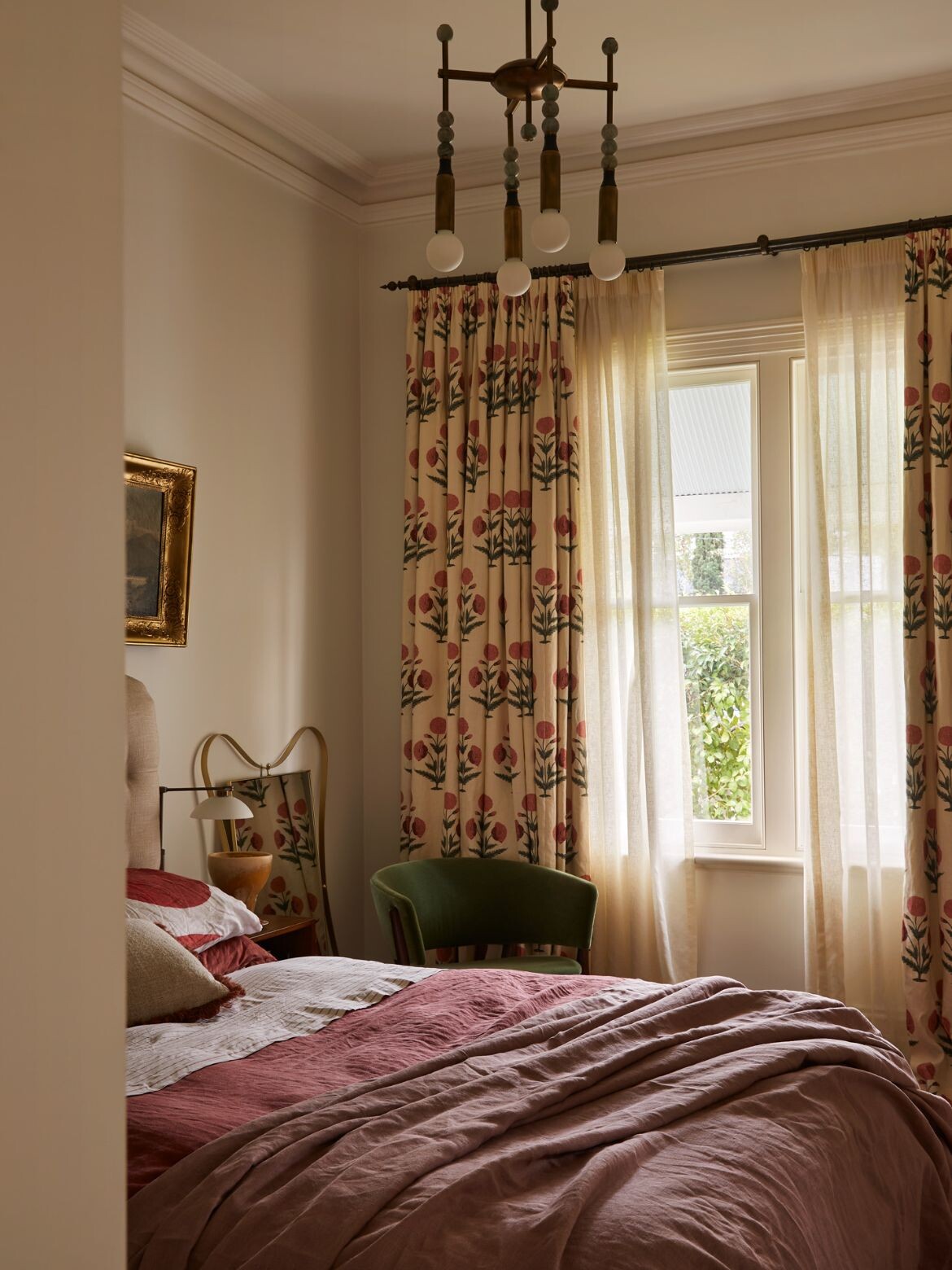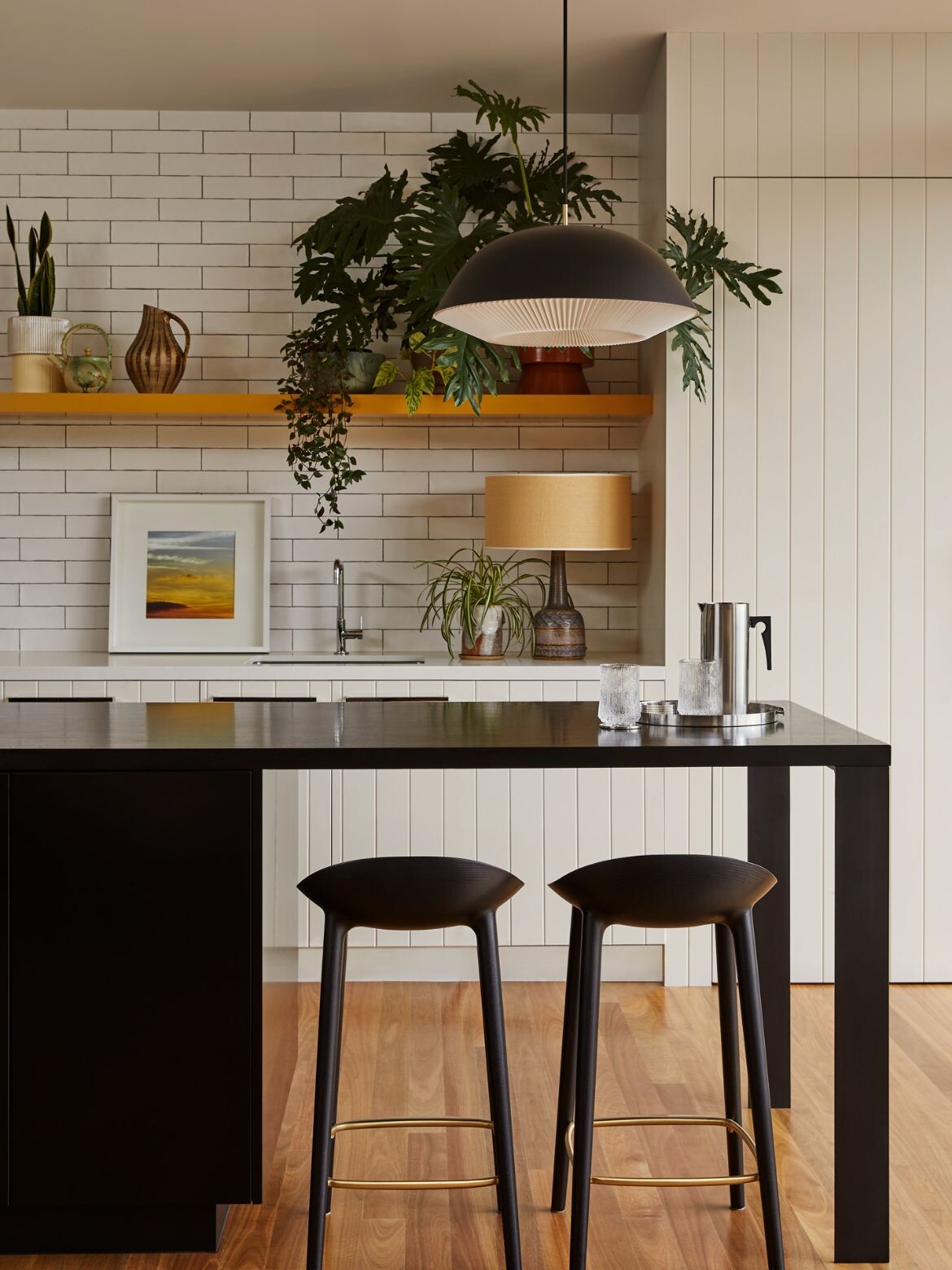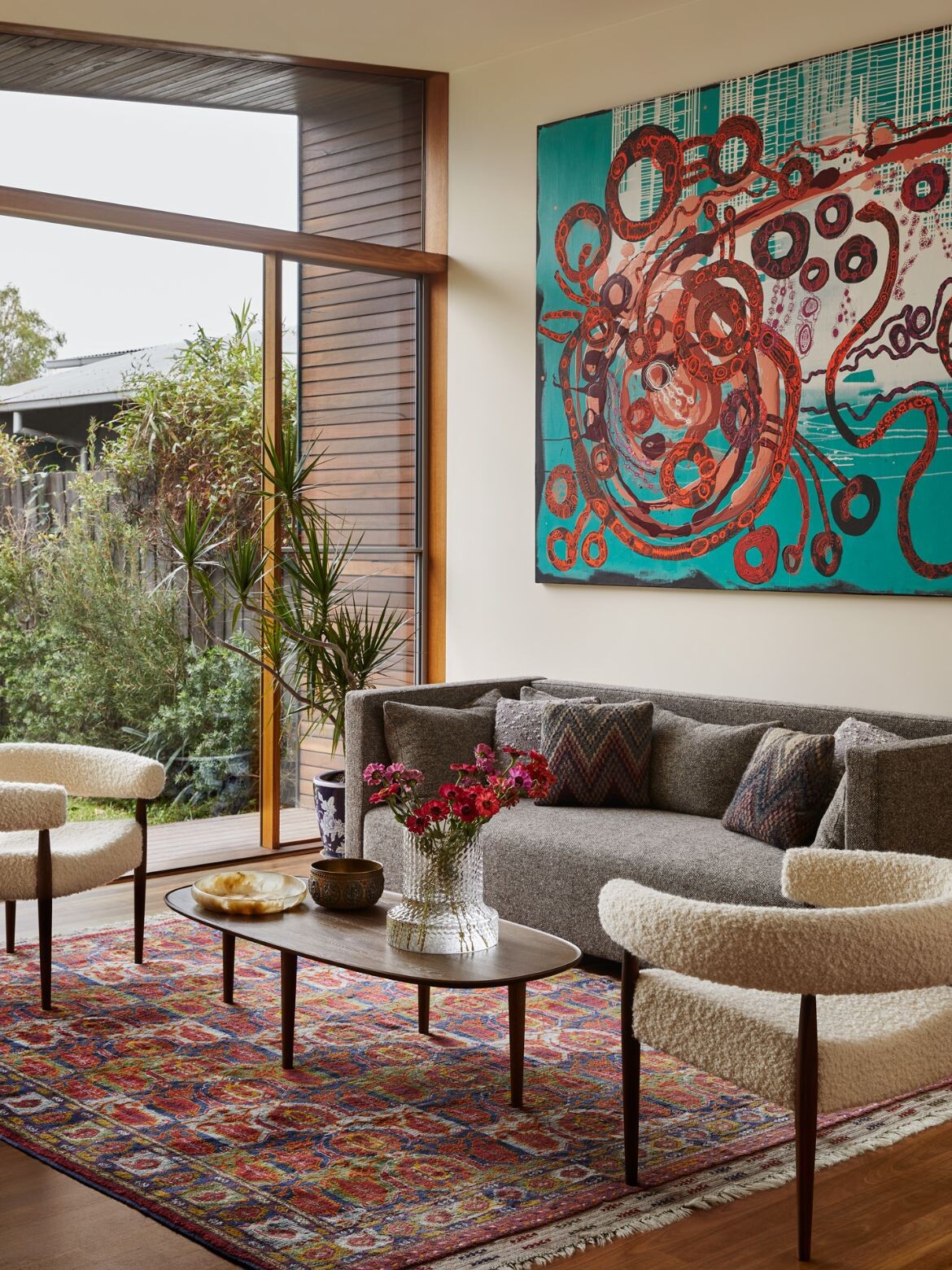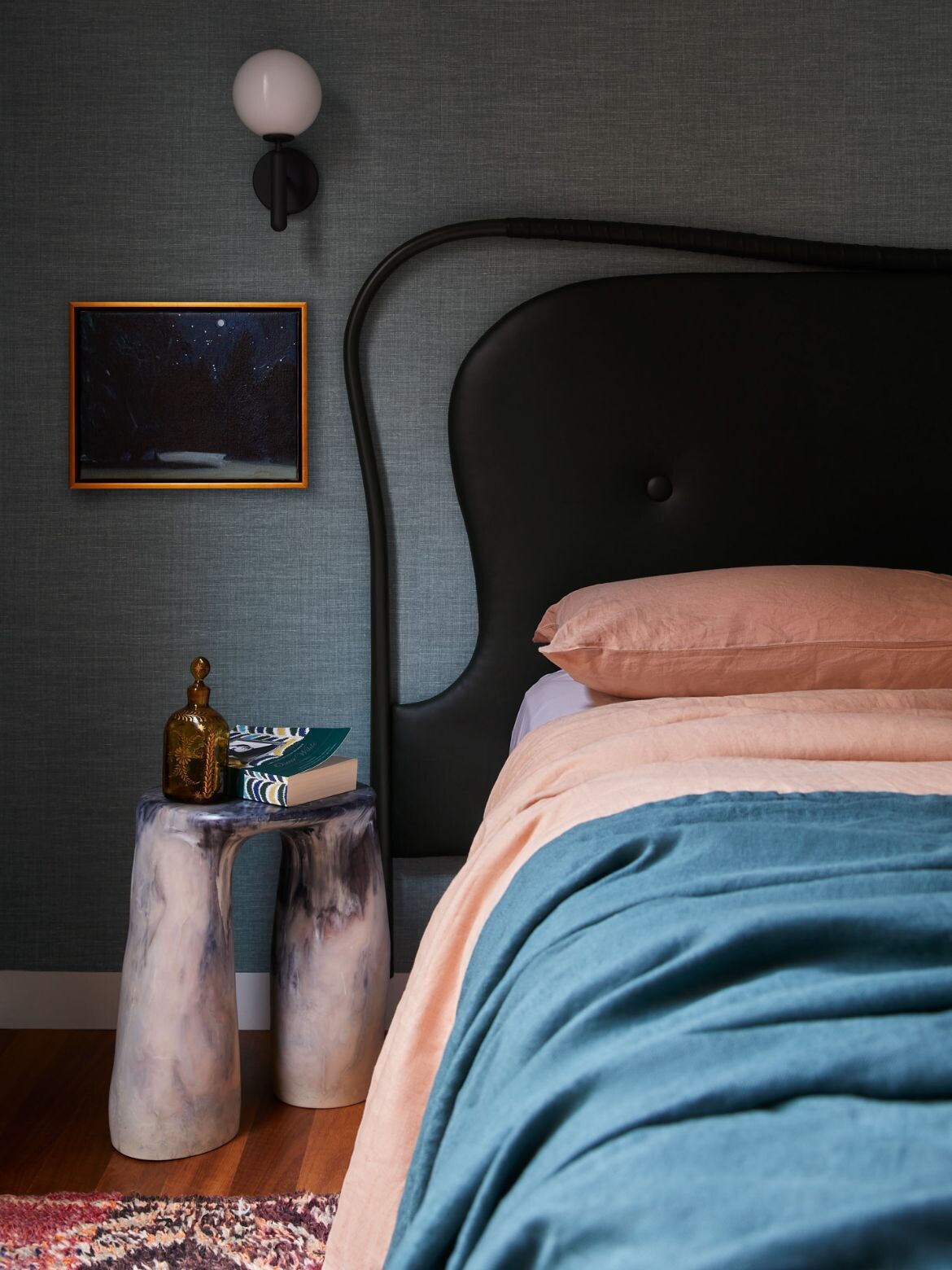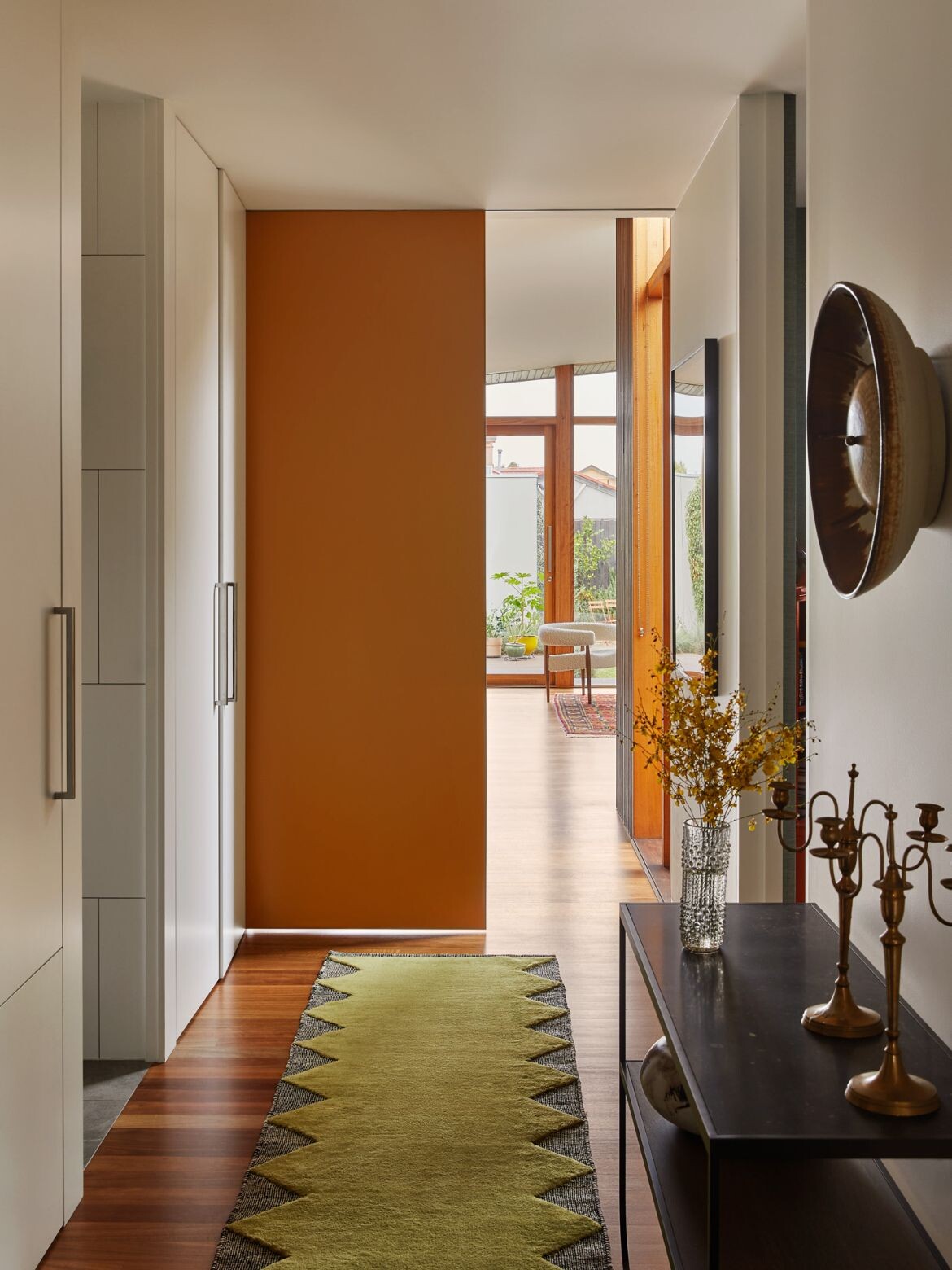 Project details
Architecture – Peter Dredge
Interior design – Ryan Fernandes
Photography – Lillie Thompson
This article originally appeared in issue #56 of Habitus magazine.
---