Habitus: Can you tell us a bit about Seljak Brand?
Samantha Seljak: My sister Karina and I founded Seljak Brand in 2016 to find more sustainable ways to make and use things that are regenerative by design. We make recycled, closed-loop wool blankets – they're made from factory floor waste and old woollen garments. These are shredded, carded and spun into a new yarn, before being woven into our blankets in a mechanical recycling process.
If customers no longer want their blanket, we pick it up free of charge using a carbon neutral courier service. Then we remanufacture it into more blankets! In this way, we're taking responsibility for the entire life cycle of the product and ultimately closing the loop, ensuring none of the precious resources we're using, go to landfill or become devalued.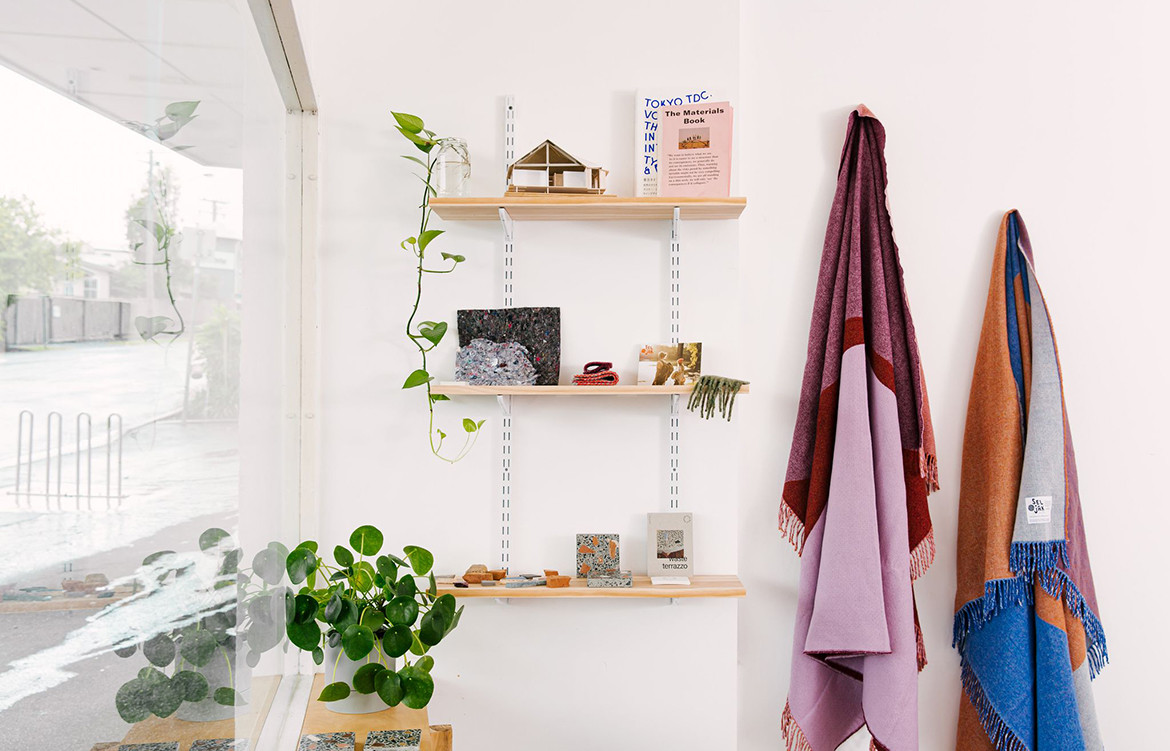 What is something you've learnt since starting Seljak Brand?
The learnings are many! We've learned about the vast network of people committed to creating a better textiles future. After working with so many wonderful collaborators since we launched; manufacturers, other designers and brands, universities, and our wider community, we deeply understand the issues that the textiles industry faces towards achieving a sustainable and just future. From getting really nerdy about what fibres and compositions lend themself to recycling, to tackling the monumental textiles waste issue with other like-minded folks, we honestly learn new things every day.
I've realised that despite large threats like climate change, I'm filled with hope that there are so many incredibly smart and driven people working towards a common goal. One that is inclusive and restorative for people and the planet.
Can you tell us about your new Pyramid blanket, what was the thinking behind the design?
Pyramid is inspired by the volcanic hinterland of the Sunshine Coast and the feeling of being cradled by mountains. For the Pyramid design, Karina created an artwork featuring two mountains – Ninderry and Cooroora – which were turned into vessels, with the moon hovering above them. The tonal greens are a nod to the lush landscape that thrives between the old volcanic plugs of the hinterland.
It's part of our design range, which is inspired by landscapes across Australia. Strong colours and shapes from regions well known and loved, and also those affected by climate change feature in these blankets. We work with our mill partner in Lithuania to weave the artworks into blankets. The Pyramid blanket is made with yarn spun from reclaimed woollen jumpers in Italy.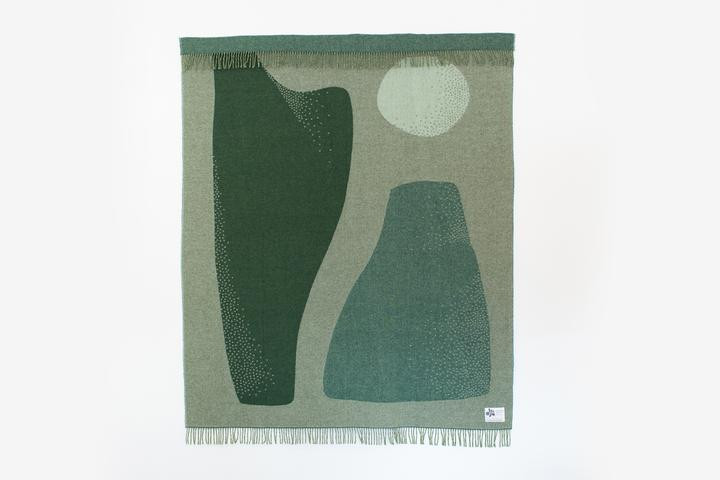 You recently created a speculative design for Melbourne Design Week, can you share that project with us?
We created the Playing with Fire Blanket in response to NGV's Melbourne Design Week and Friends & Associates' exhibition: 'A World We Don't Want'. It's a new kind of PPE for fire preparedness at home. A patchwork of reclaimed 100 per cent wool blankets inspired by the firefighter's jacket, this wearable blanket provides a cocoon to survive the increasing frequency and severity of bushfires in Australia.
After hearing myriad stories of coming face-to-face with out-of-control bushfires, Karina borrowed a local volunteer firefighters jacket, a refurbished Singer sewing machine and old woollen blankets to design the Playing with Fire Blanket.
Because extreme weather events are only going to increase in frequency and intensity with a heating climate, we wanted to create a unique work exploring how the onus is increasingly on frontline workers, communities and individuals to survive, and wondering how the hell we're going to do it.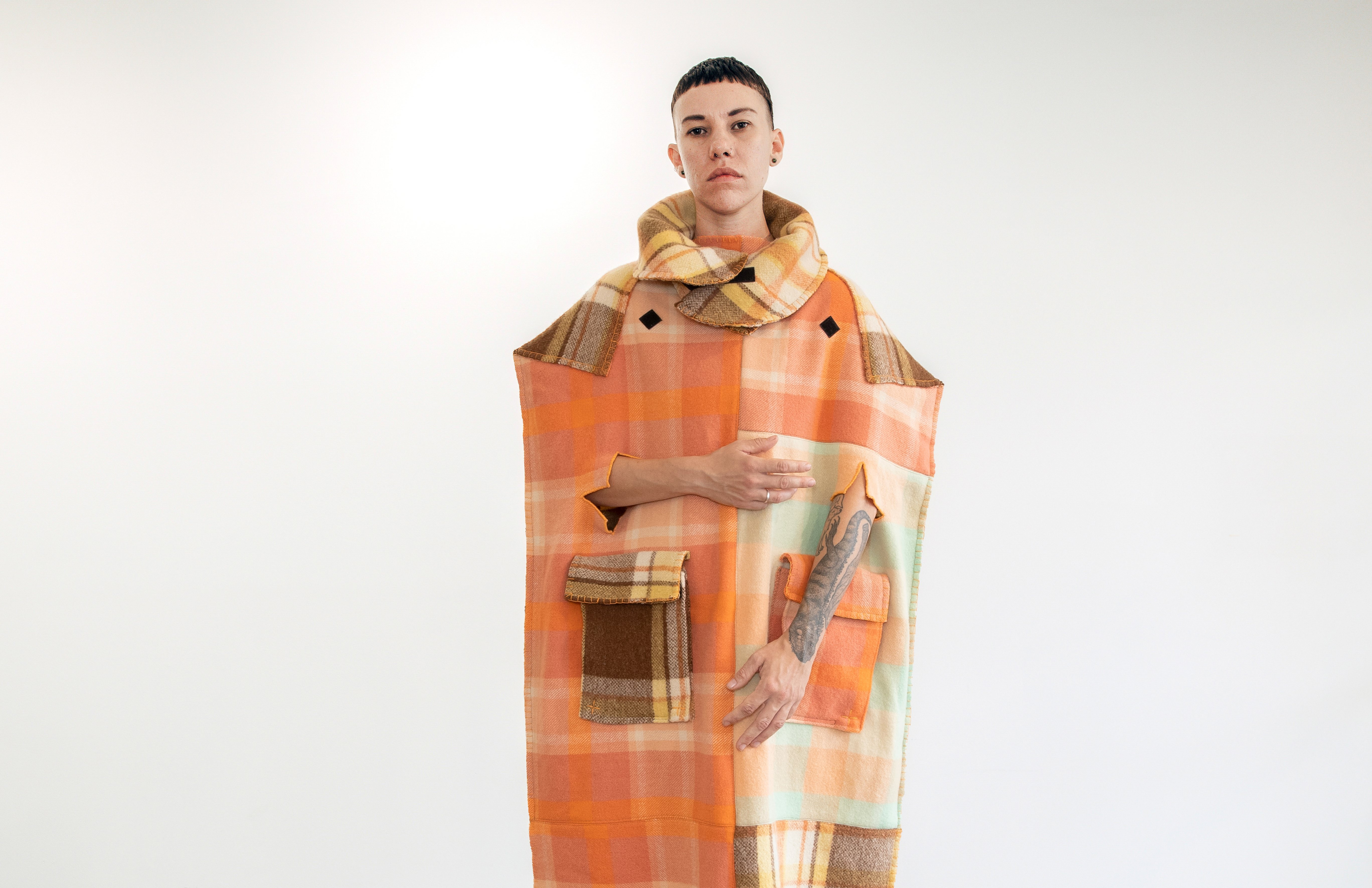 You've just moved into a new shopfront and co-share space in Brisbane – talk us through that process, how did you find the site, and how did you apply the ethos of Seljak to the fitout?
I came across the empty shopfront in Highgate Hill last year and immediately saw the potential to create a studio for Seljak Brand. But also bring together other Brisbane creatives to enable endless possibility for collaboration and cross-pollination. After living with Clare Kennedy, the founder of Five Mile Radius, in a sharehouse for most of 2020, it was a no-brainer to get her on board. Five Mile Radius is also working to accelerate the transition to more sustainable material futures and make buildings and furniture from recycled materials.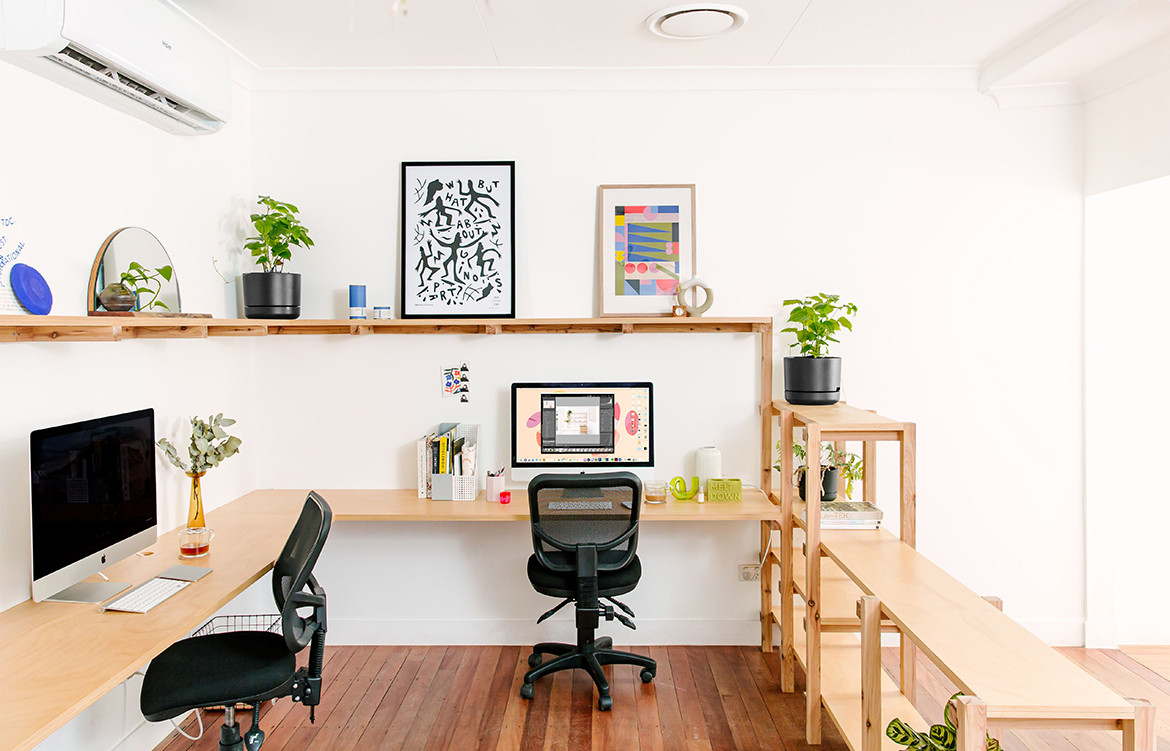 So together with Clare, we embarked on the commercial leasing journey and prepared to turn the shop into something we wanted; a studio that was beautiful, functional, sustainably built and flexible for everyone's needs. We developed a brief for ourselves that was true to circular economy principles (designing for disassembly and reuse, using waste or second-hand materials) as well as using locally made, low impact materials and products.
The fitout features desks and shelving that are screw-fixed (without the use of glue) so they can be taken apart and reused in another life, and design to the standard lengths of supplied ply to avoid offcuts. We used locally sourced ethically-grown timber, Five Mile Radius' construction waste terrazzo, secondhand office chairs from the Department of Transport & Main Roads, and low VOC paint made on the Sunshine Coast.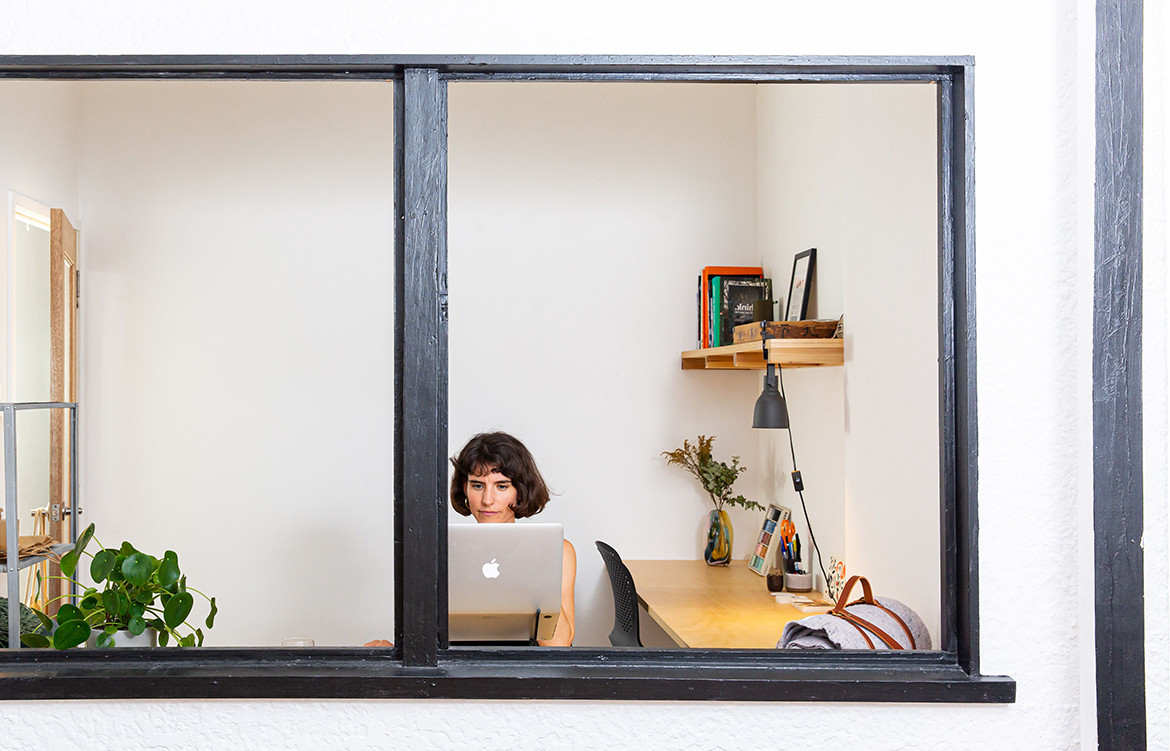 With a showroom and gallery up the front, and a co-working space out the back, we're now proud to share the space with other excellent local creatives; Sophie Vaughan of Studio Gentle, furniture designer Tom Wade of Plain Store, photographers Aimee Catt and Anwyn Howarth and Marilena Hewitt of Platypus Publication.
Read more about the Playing with Fire Blanket, the closed-loop studio fitout and the Pyramid blanket.
Seljak Brand
seljakbrand.com.au
Showroom photography by Anwyn Howarth, product photography supplied by Seljak
We think you might like this interview with the founder of Leif
Tags: circular economy, Closed Loop, Samantha Seljak, Seljak Brand, sustainability, textile, textile design, textile designers
---