We are living in a day and age where food looks better than it tastes; people and places look better on Instagram than they do in real life; tourism is largely motived by the need to be seen rather than the desire to do or experience; and technology is outshining its own creators. Sadly – scarily – this extends to architecture, too. The capability of rendered drawings in not only expressing an architect's vision but also communicating a proposed building's impact can sometimes have a greater effect than the final built product. This, however, is certainly not a fate becoming the Tokyo-raised, New York and London-trained, Sydney-based architect Koichi Takada.
Koichi has been running his eponymous architecture practice, Koichi Takada Architects, since 2008 and in the years since developed a reputation for luxury high-rise, high density and (increasingly) mixed-use developments. The buildings he produces are impressive feats of architecture in form as much as function. Works such as East Village (2014), Skye by Crown Group (2016), Calibre (design development), The Waterfall (design development), and Infinity by Crown Group (under construction) are testament to this.
So what does a day in the life of this architect, director, thought leader and industry disruptor look like? Habitus shadowed Koichi for a day, visiting the studio and tagging along on site to gain insight into his daily regimen – and pass it on.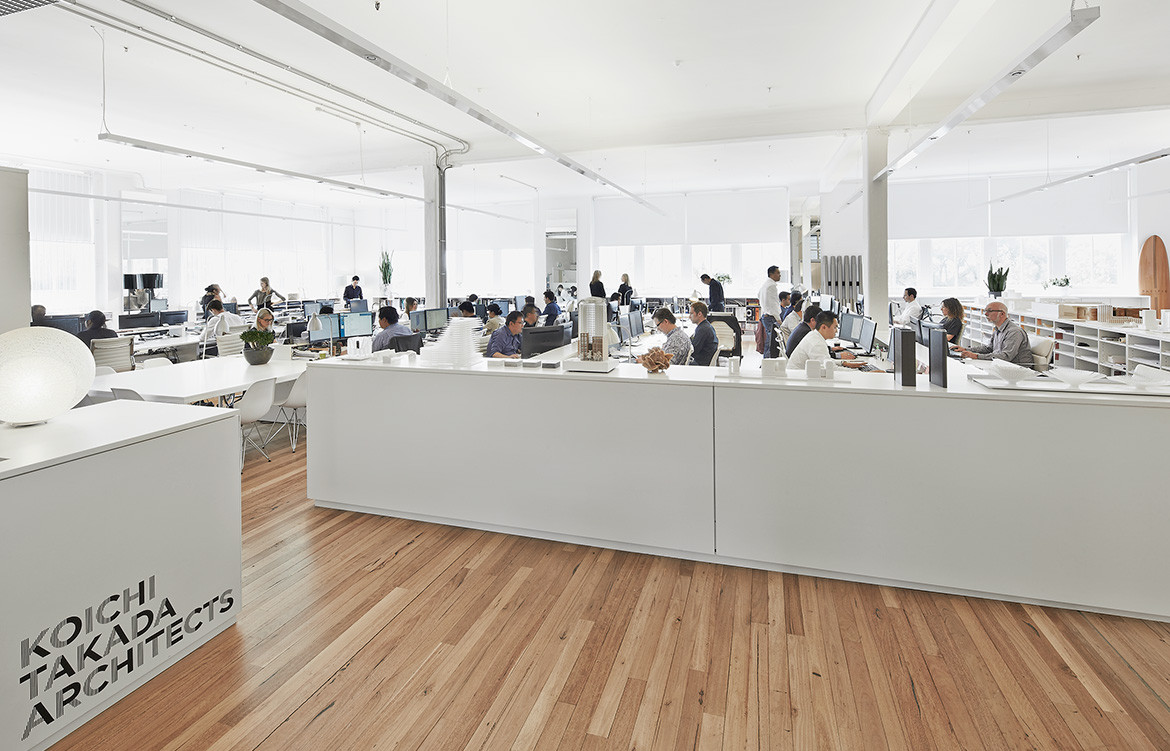 In the Studio
Koichi's studio is contained to just one floor and the first thing you notice is the fact that upon entry you can see it all at once. The sole office within the space – Koichi's – is barely demarcated with glass walls that don't quite extend to the adjacent perimeter wall leaving an always-open access point in place of a formal door. The majority of the open-plan office is wide aisles housing the work stations of his 50 or so staff, next to Koichi's office is an open boardroom/meeting area.
Within the barely-there confines of said meeting area the project team on The Waterfall, a residential high-rise development to be built in Brisbane, present to Koichi their progress. The design is comprised of 216 apartments and a 118-metre-high waterfall to run the full length of the western elevation of the tower. The waterfall is more than visually impressive; it contributes to natural cooling and aids irrigation of the green walls. "We talk about nature more so than architecture, and we see nature as our teacher if you like, a source of inspiration," notes Koichi. Renders, mood boards, plans, aerial site photographs and more are at the ready to be critiqued, annotated and ultimately improved upon.
"We talk about nature more so than architecture, and we see nature as our teacher if you like, or source of inspiration."
It's evident almost immediately that Koichi has an approach that empowers his employees to work autonomously and develop their skillset. The mentorship senior architects offer to junior staff is mutually beneficial as the former can explore and develop skills in management and training while the latter are able to work closely with and learn from experienced architects.
And experienced architects they absolutely are: nothing less would see the design, development and built form of Infinity by Crown Group – a mixed-used building located in Green Square, Sydney – as "even better than the render". Ten years in practise and Koichi still gets nervous when the scaffolding concealing his buildings come down, a modest sign of his personal investment. But each an every time he continues to impress.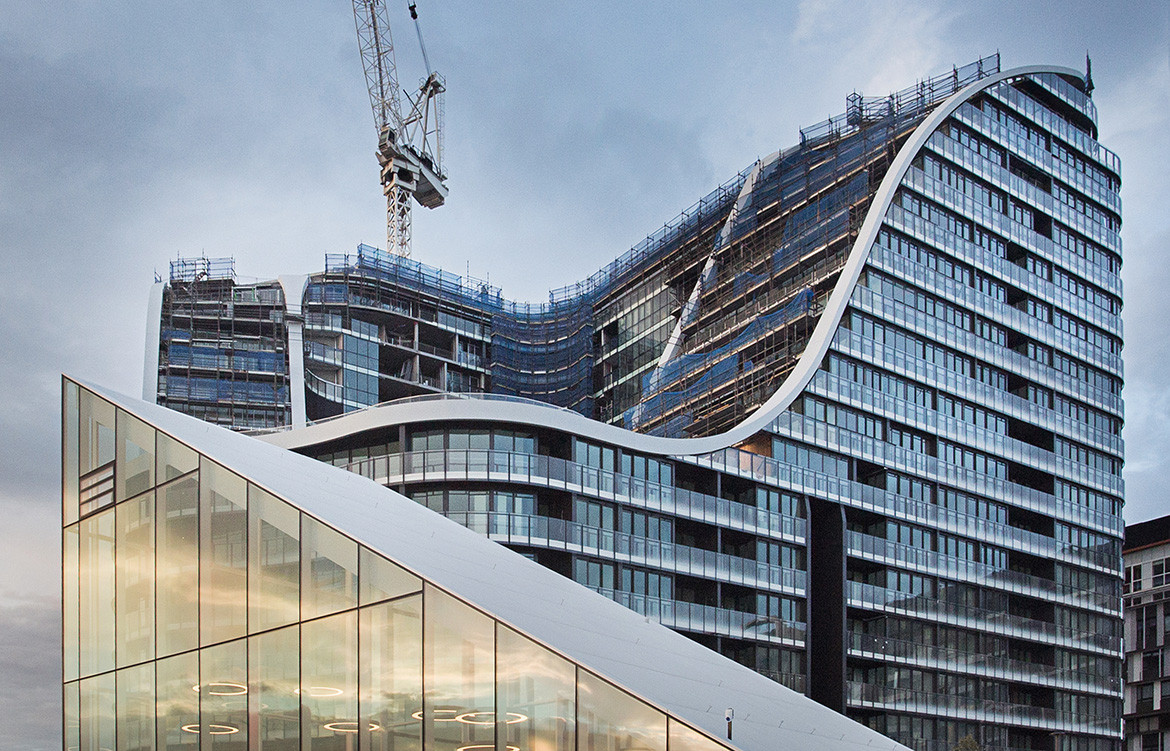 On Site
Infinity by Crown Group is characterised by its futuristic façade and gaping '0', or doughnut hole, in the centre of the building. Without context, one could criticise it as a gimmick but in truth, it is a carefully considered architectural response to site. Fundamentally, the aerodynamic form tames the wind as well as drawing light into the public square and internal balconies. Having visited the site personally, the exceptionally strong wind that only fortifies the higher you rise absolutely needs taming. The fluid form of the 20-storey building references the undulating topography of Sydney. "Nature and the city are beautifully balanced in Sydney so we want to reflect that in the architecture," says Koichi.
From the outset, Koichi Takada has been not only open to working on high-rise developments (an area that a lot of other practices avoid for various reasons) but also determined to do so. Without seeming overly sentimental you could view it somewhat as a noble pursuit: ever-increasing portions of the Australian population are living in high-density buildings, therefore there is opportunity to enhance many people's lives with architecture by way of a single project.
"I personally took that challenge," says Koichi, strongly influenced by his surprising aversion to Manhattan and the feeling it gave him of "living in-between buildings". Working with developers and on high-density residential buildings: "there can be criticism, so either you choose not to look at [the issues] and ignore [them], or you take that as a challenge to change the world. So, I said I'd do that instead.
"I don't think one action could change everything, but at least that approach to it can open up new possibilities and show the next generation not to be afraid, there is a way we can contribute."
Koichi Takada Architects
koichitakada.com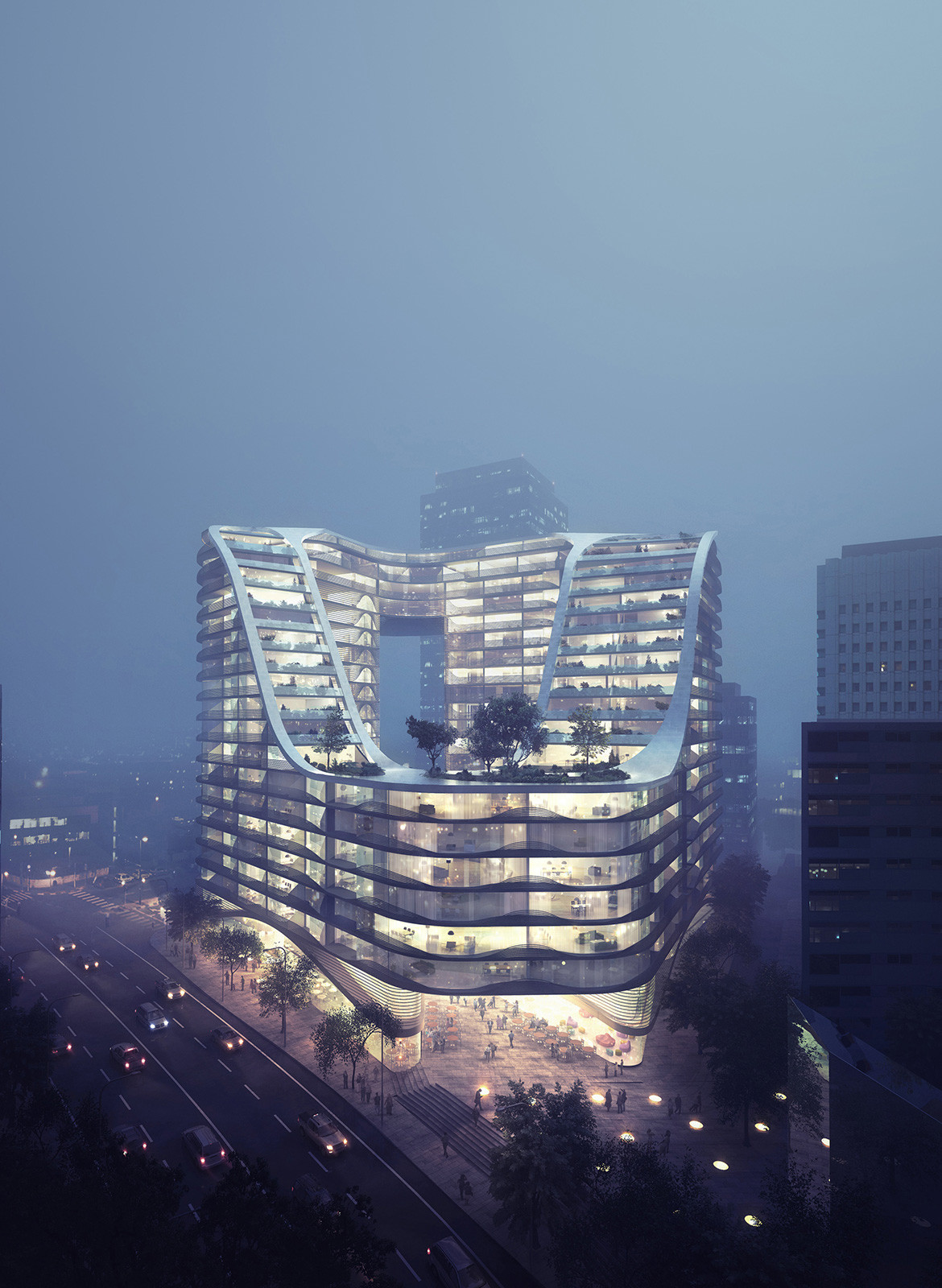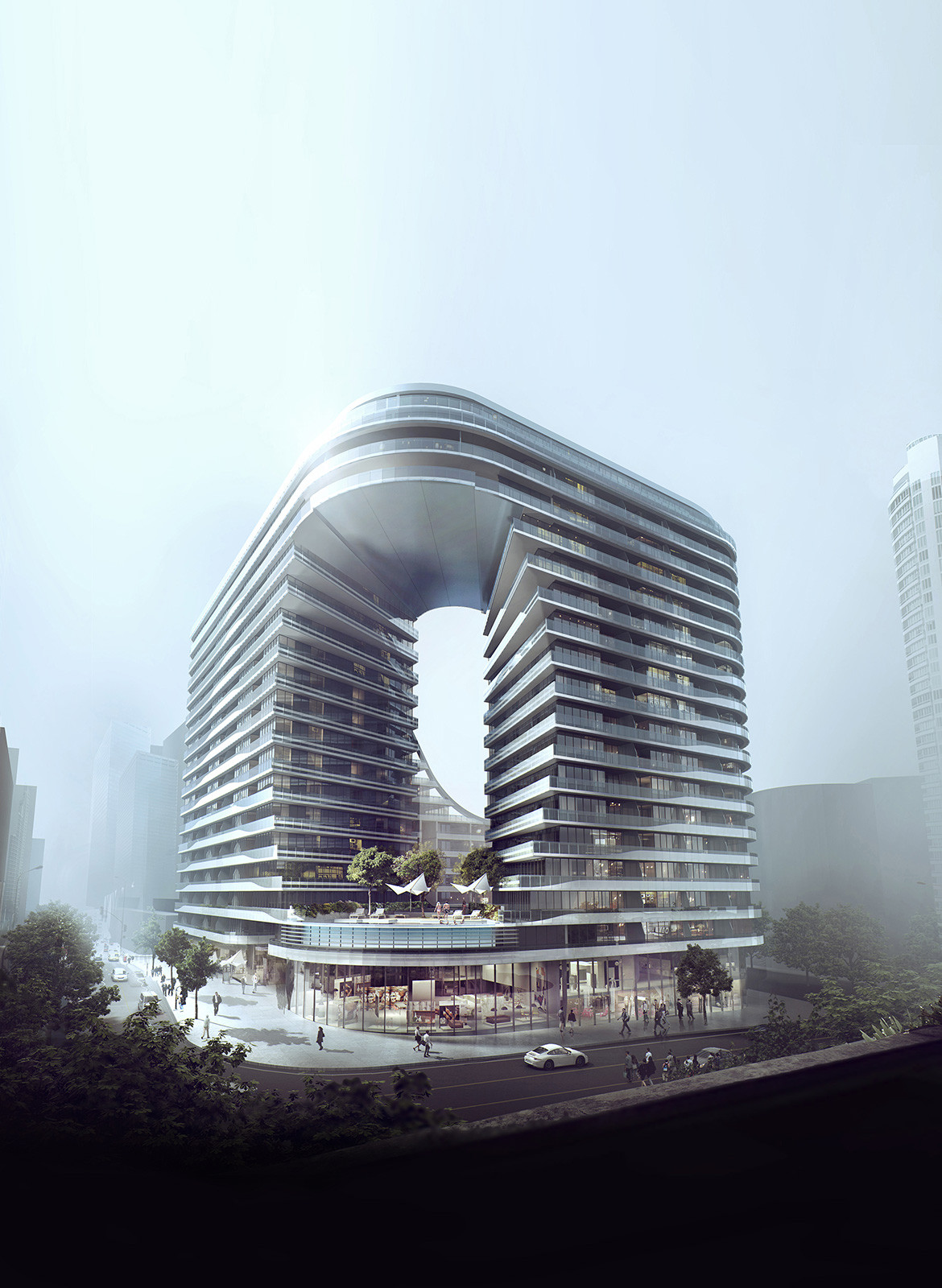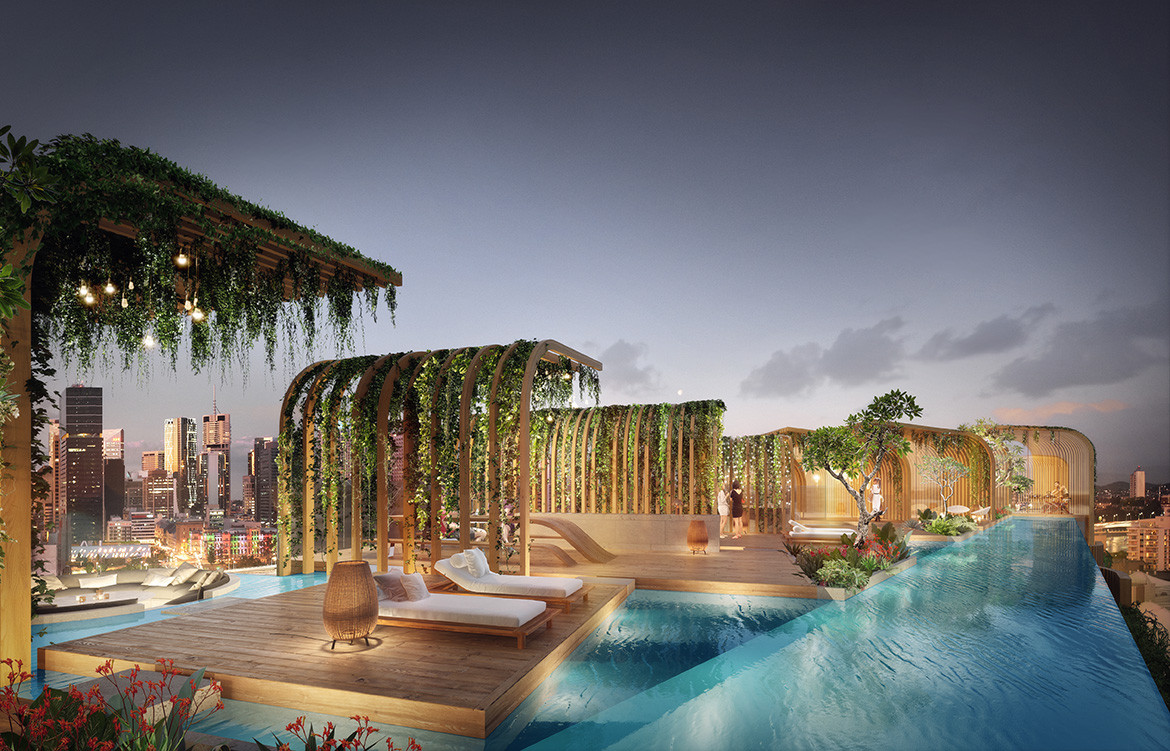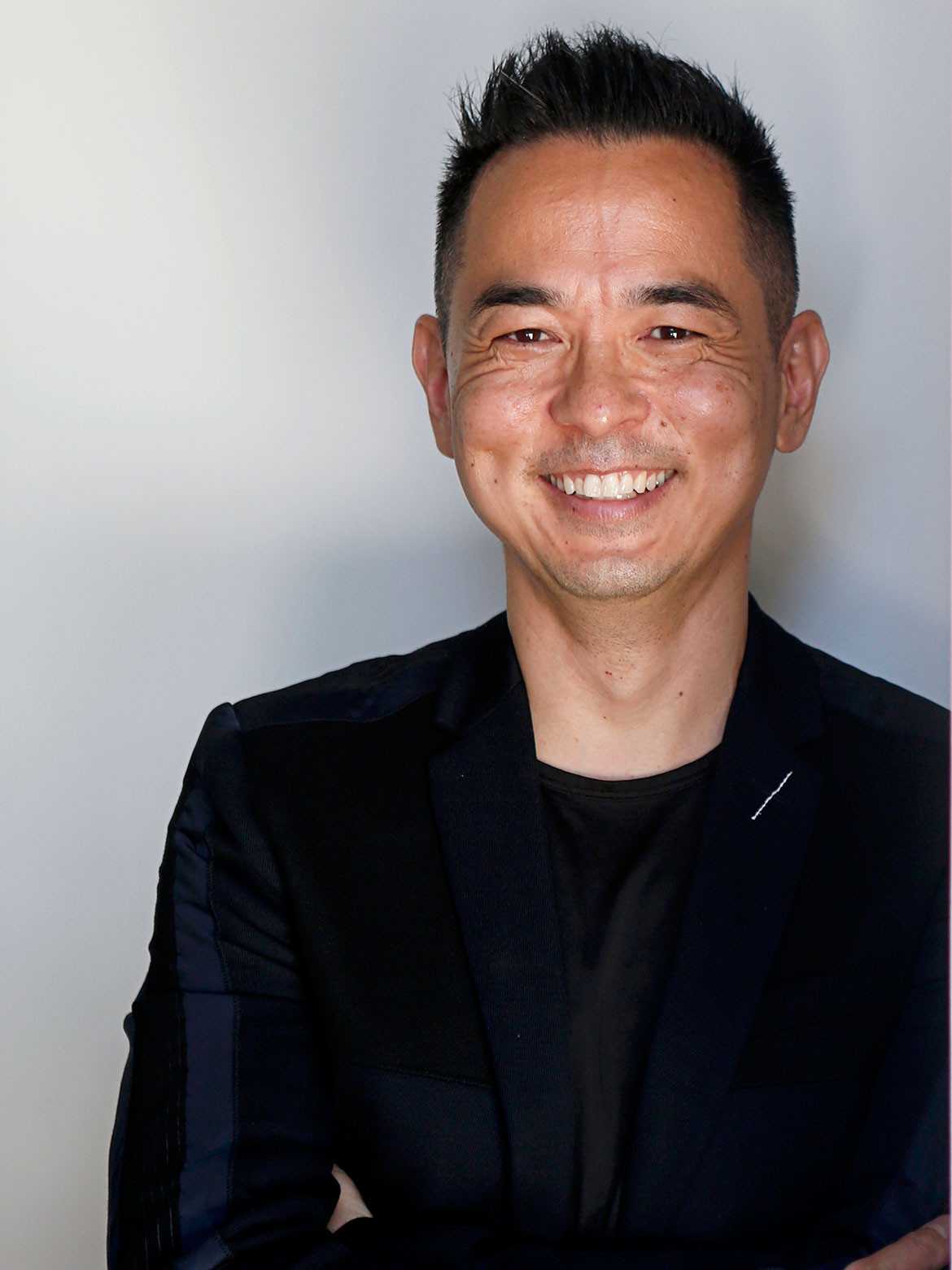 We think you might also like Newport House by Koichi Takada Architects. 
Tags: Architecture, Architecture Studio, Crown Group, Design Conscious, design studio, Habitus #43, Hi-Rise Apartments, Infinity, Koichi Takada, Koichi Takada Architects, Luxury Design, multi-residential, Shadow an Architect, Waterfall
---