Some people take time to find their passions; others are drawn to a calling that is innate and relentless. Edmund Ong belongs to the second camp.
From a young age, he was drawn to the allure of built structures, car windows often being a portal during journeys.
The co-founder of Singaporean design firm Shed Studio shares that he thought of studying architecture, but in the end applied for the more familiar route of accountancy when he entered university.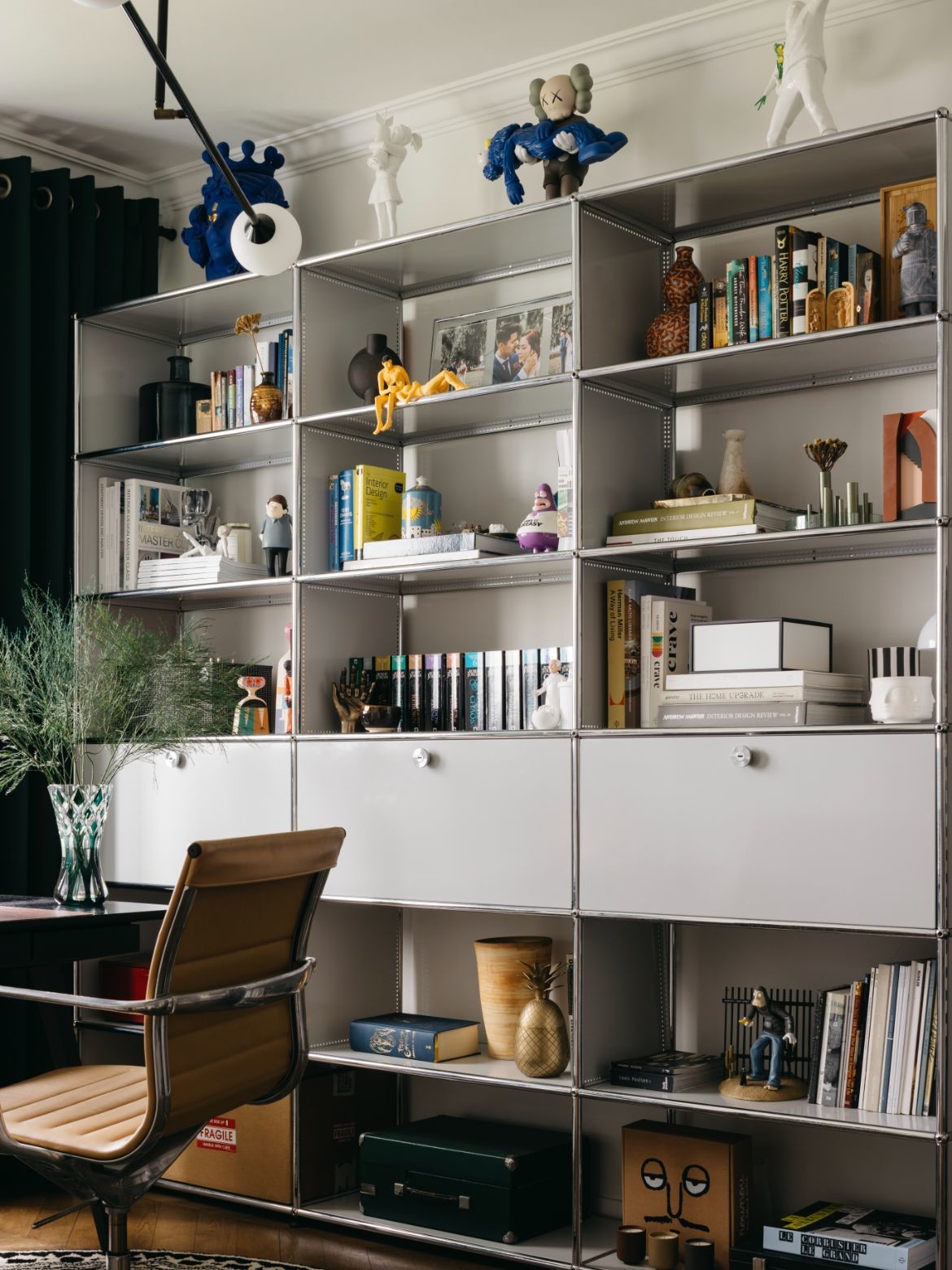 "Nobody in my family was from a creative industry. There was no reference, so I wasn't sure," he recollects. After graduation, he worked one year in auditing before the calling was too strong and he left to join a design and build company as a means to get a foot in the industry without a relevant degree.
"It wasn't really what I thought it would be, being a 'sales designer', but you build up a lot of technical knowledge, learn how to handle clients and project manage," he shares.
Meanwhile, he had purchased a Built-To-Order (BTO) public apartment with his wife Sian-Tzu Casteels, who is a sales manager for flexible workspace provider JustCo. "When I started thinking about my own home, it solidified the design interest and made me want to change my job," he says.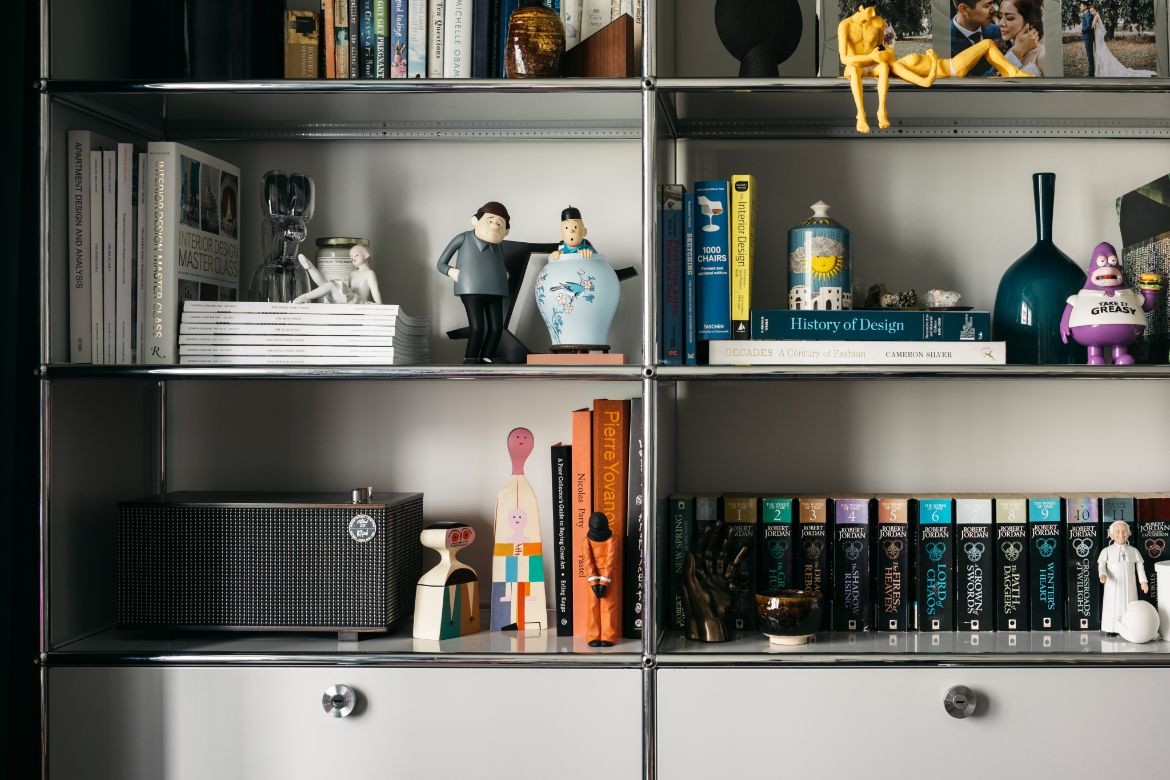 Eventually, he left to set up Shed Studio with a colleague in 2020. The firm's name is actually an amalgamation of Edmund and his co-founder Sheena Sim's names.
It also refers to "one of the simplest and humblest forms of structures, which reflected our firm's design ethos to produce work that is humble, authentic and usable," says Ong.
While the studio is young, there is a clear sense of purpose and brevity to their approach, which results in calming spaces. Ong's own home is a repository of iconic pieces whose forms, narratives and construction he admires.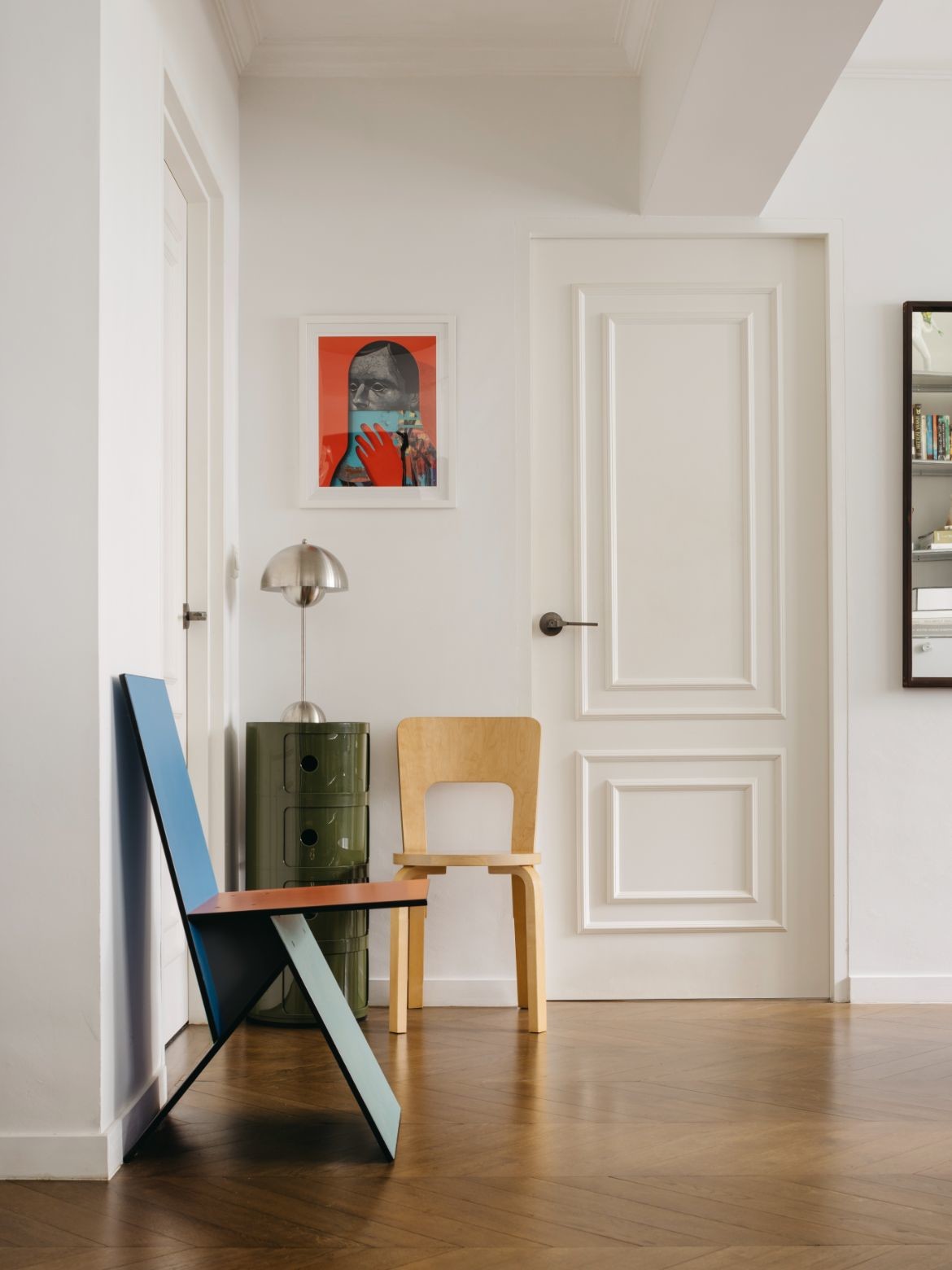 Located in a public housing block in an old industrial area just outside the city centre, the suburb is charming with its unpolished medley of shophouses, walk-up apartments, garish commercial insertions, cafés and old manufacturing trades.
"The first [designers I admired] were the Eames. Then it became a bit more varied, like the designers from the Memphis period, then Post-Modernism. Now I collect everything," says Ong.
His compilation of pieces range from contemporary Coco dining chairs from Gubi, to a Toshiyuki Kita-designed Wink lounger from Cassina that he acquired second hand.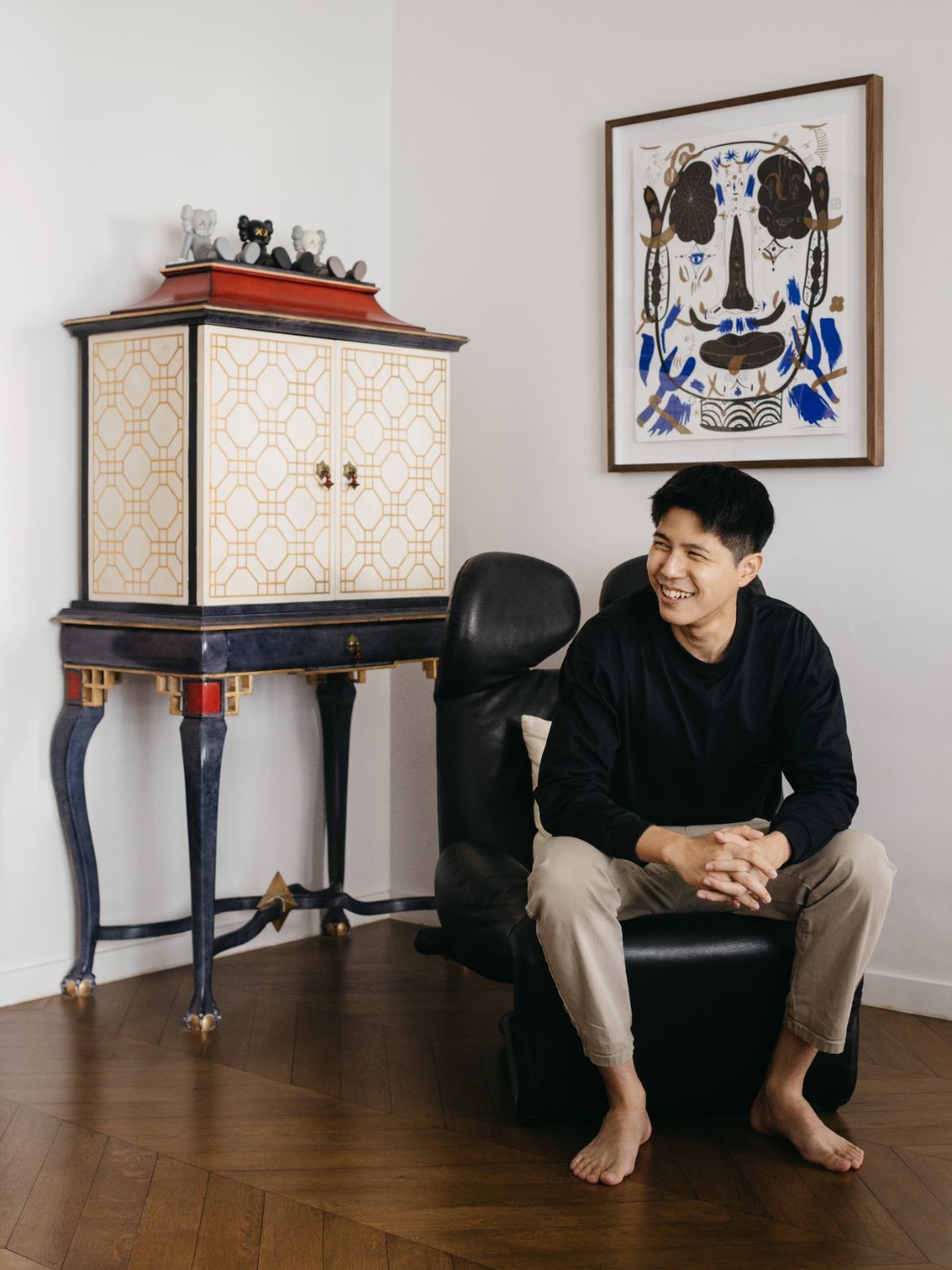 Ong demolished the walls of a bedroom in the three-bedroom abode to create an open study. A second bedroom that was reduced in size is now storage for some of Ong's collection that includes an LC sofa designed by Le Corbusier. But shortly it will become a room for the couple's soon-to-be-born baby.
Every corner in the home is defined by a carefully positioned piece or cluster of pieces. At the dining room, a Hope suspension light from Luceplan hangs low. "What's cool is that it's made out of methacrylate Fresnel lenses, which produces a nice effect," describes Ong on the piece that floats delicately above a round Spider dining table by Andreas Hansen for Eilersen.
Its exuberance is tempered by a still life painting of food on a table by Australian artist Sam Michelle.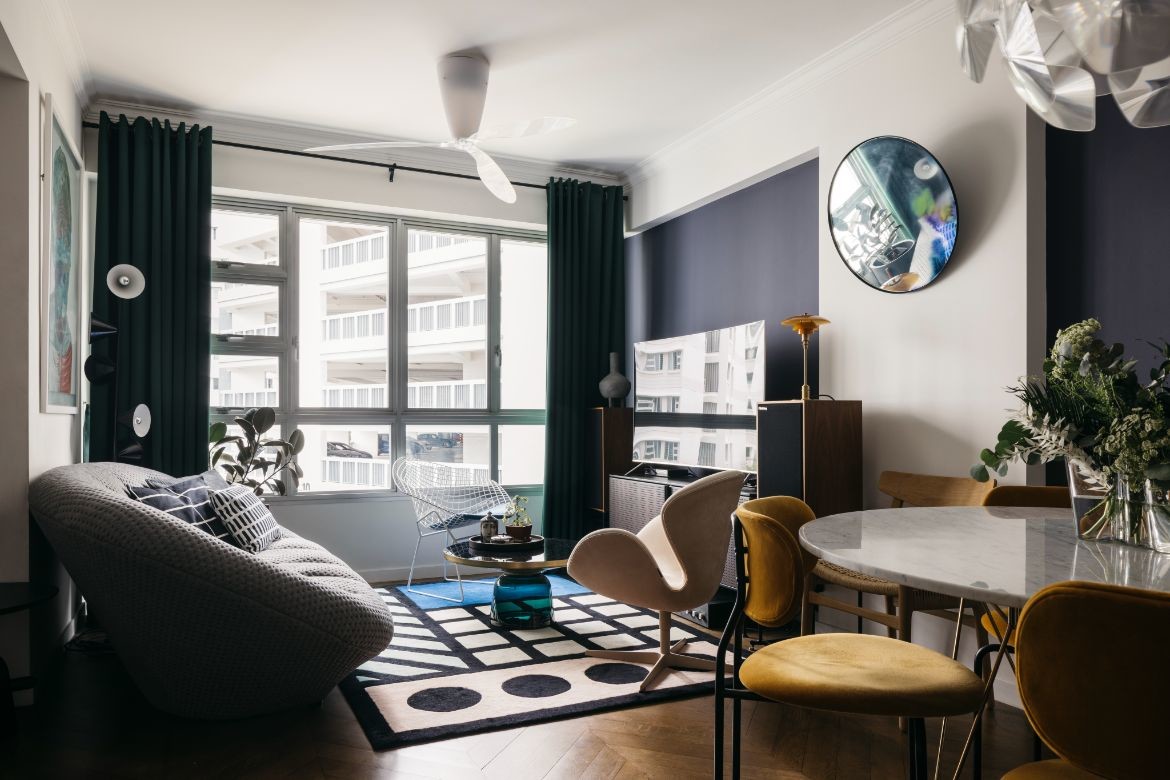 "We wanted a happy artwork, and thought this would be nice beside the table as it [shows a bountiful display of food]," says Ong.
In the living room, a puffy Ploum sofa designed by the Bouroullec brothers for Lignet Roset holds court.
It is accompanied by a Vertical One standing lamp by Atelier Areti, a Hill House chair by Charles Rennie Mackintosh for Cassina, a Bell Coffee Table from Classicon and a second-hand Bertoia Diamond chair from Knoll – all atop a graphical rug by artist Camille Walala.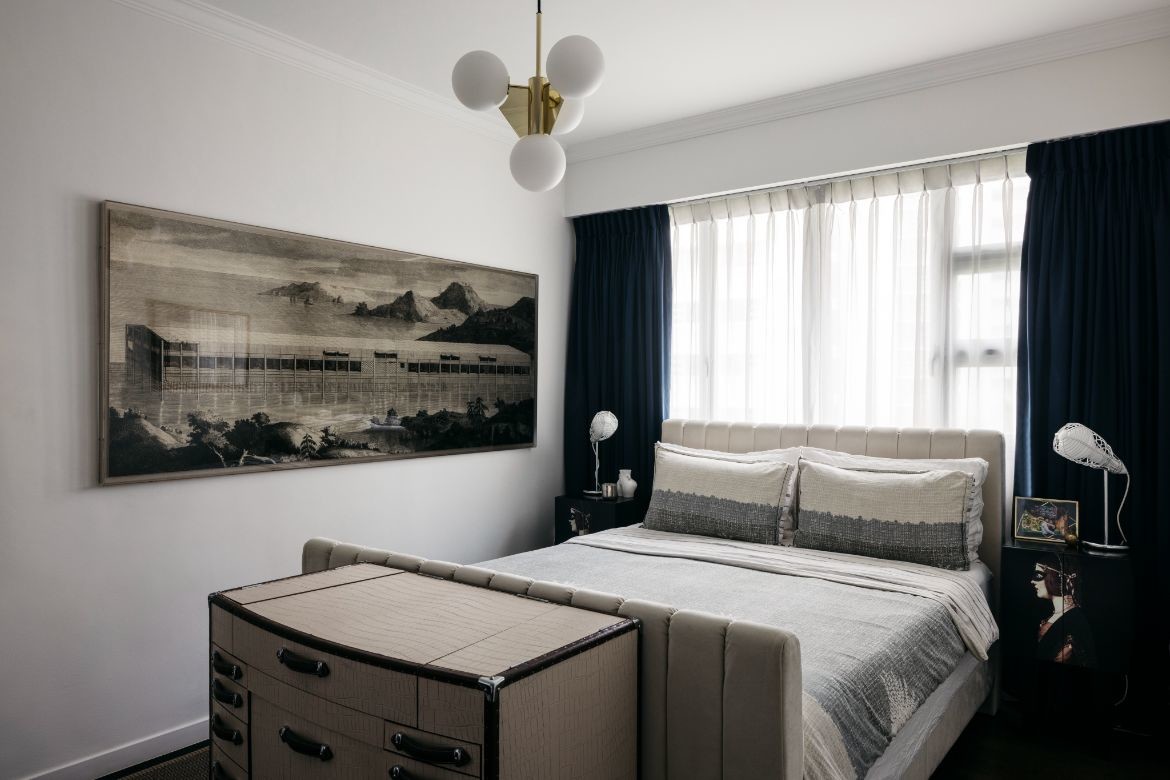 In the study, a colourful print by Ronan Bouroullec – Ong is a fan of the designer and his brother Erwan whom he labels 'artists' – hangs on the wall next to a De La Espada table and USM Haller trolley.
The home is also a test bed for Ong's work. Deep green curtains and a metallic laminate for the kitchen cabinetry were specified so he could observe as well as showcase the effects to potential clients.
In the main bedroom, he laminated the wardrobe in checkerboard fashion, and a small sketch of a female figure gifted from a friend is a counterpoint to a grand Noah's ark print from Natural Curiosities across the bed.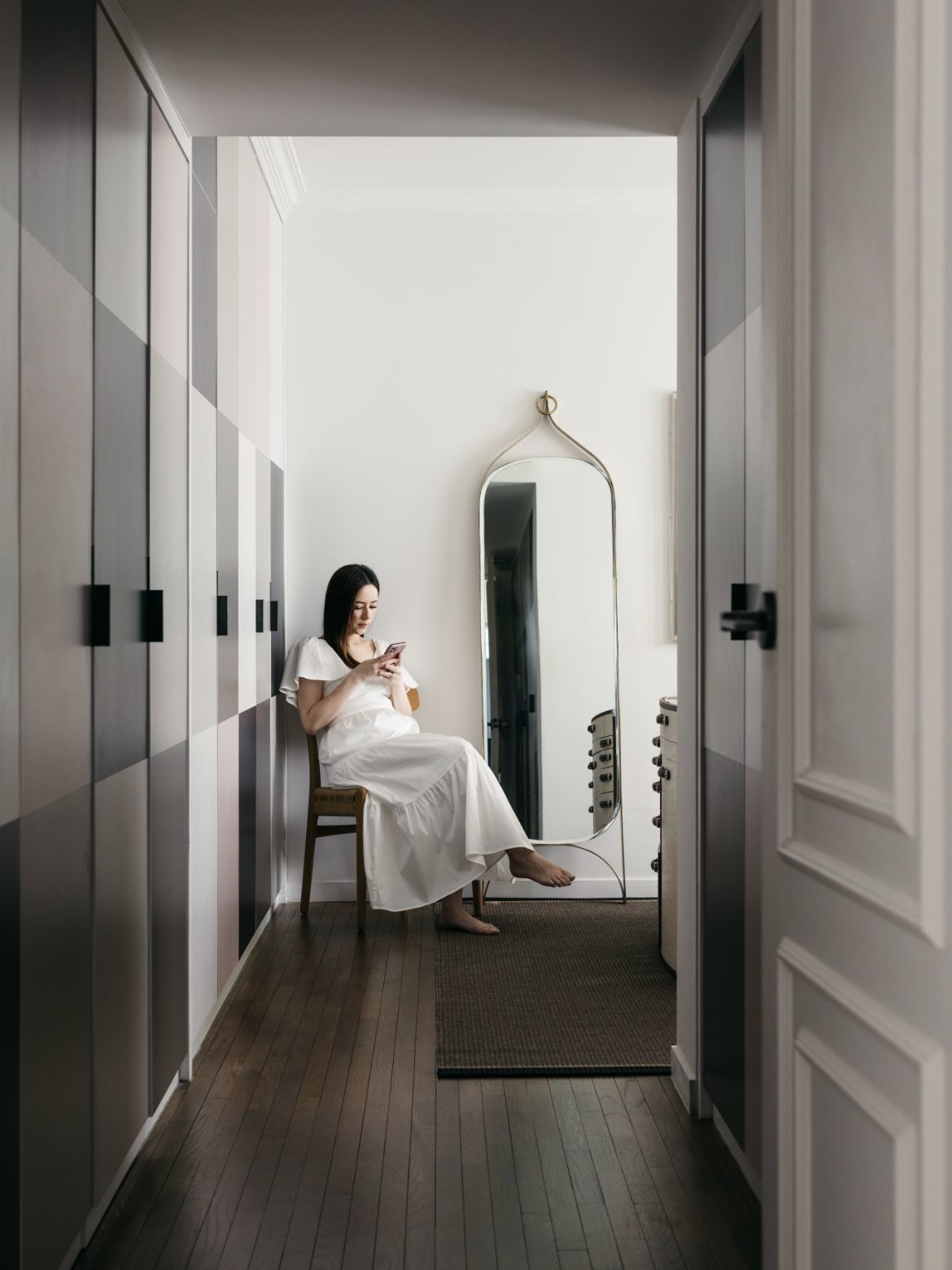 "Aside from ample wardrobe space and space for a dressing table, my only request was for the house to be less masculine, so some of the colour choices were influenced by me," says Casteels on the touches of pastels and pink.
While she doesn't describe herself as a creative, she likes accompanying him on his design-influenced pursuits such as visiting exhibitions and furniture hunting trips. "During our last visit to Paris, I particularly enjoyed our visit to Le Corbusier's apartment and seeing how he lived together with his early iconic pieces," she says. "I can say I'm now a fan too."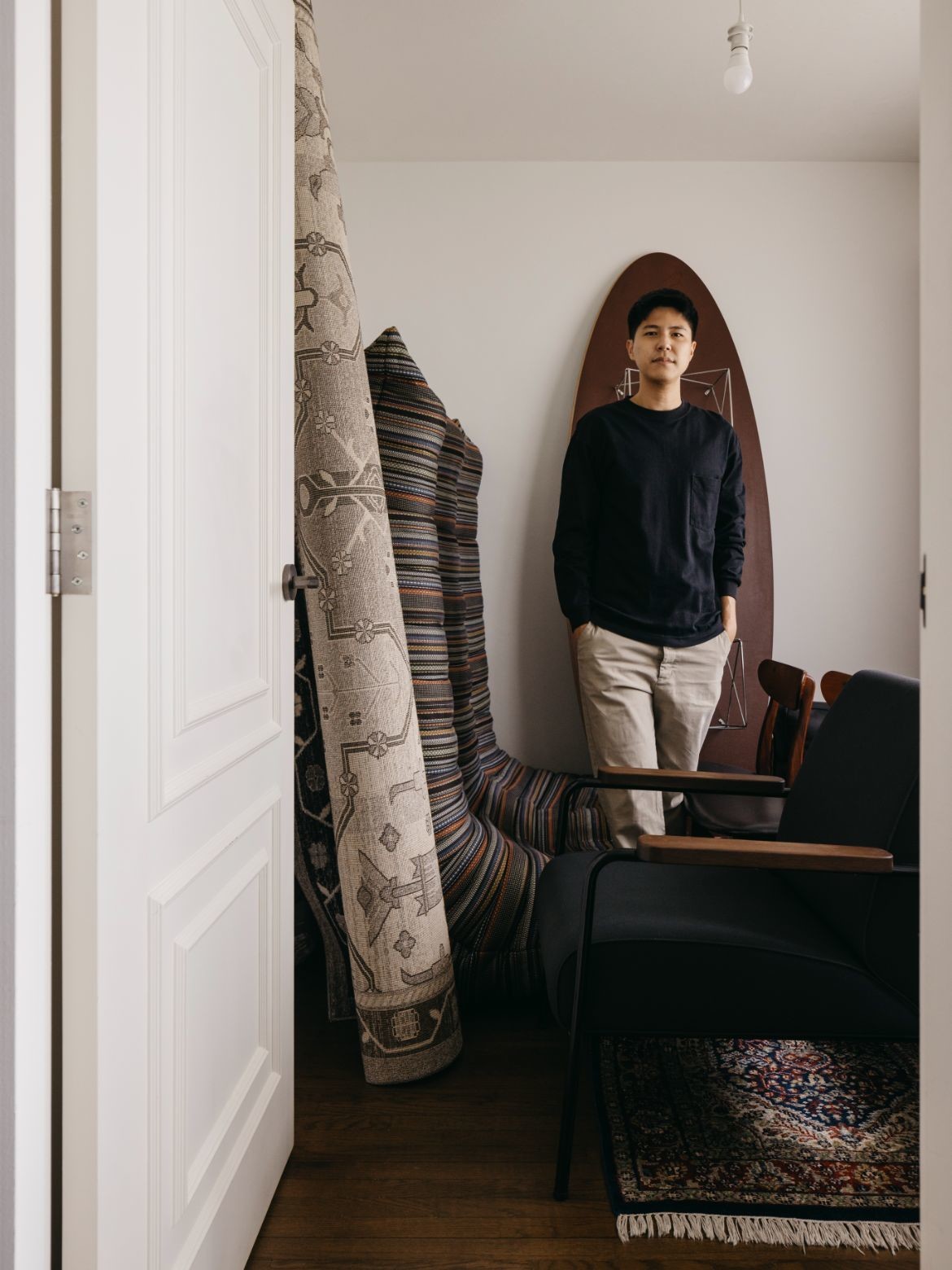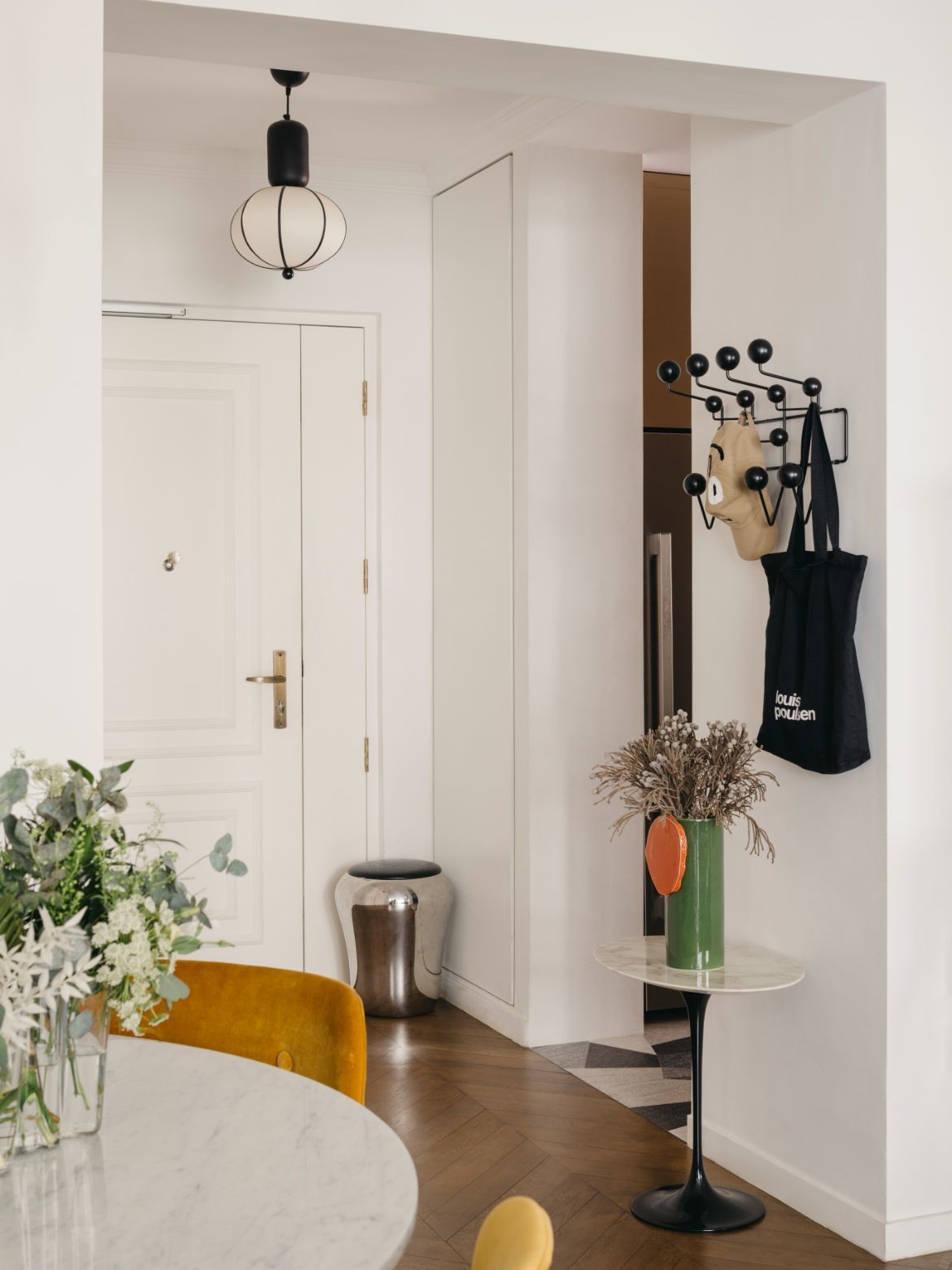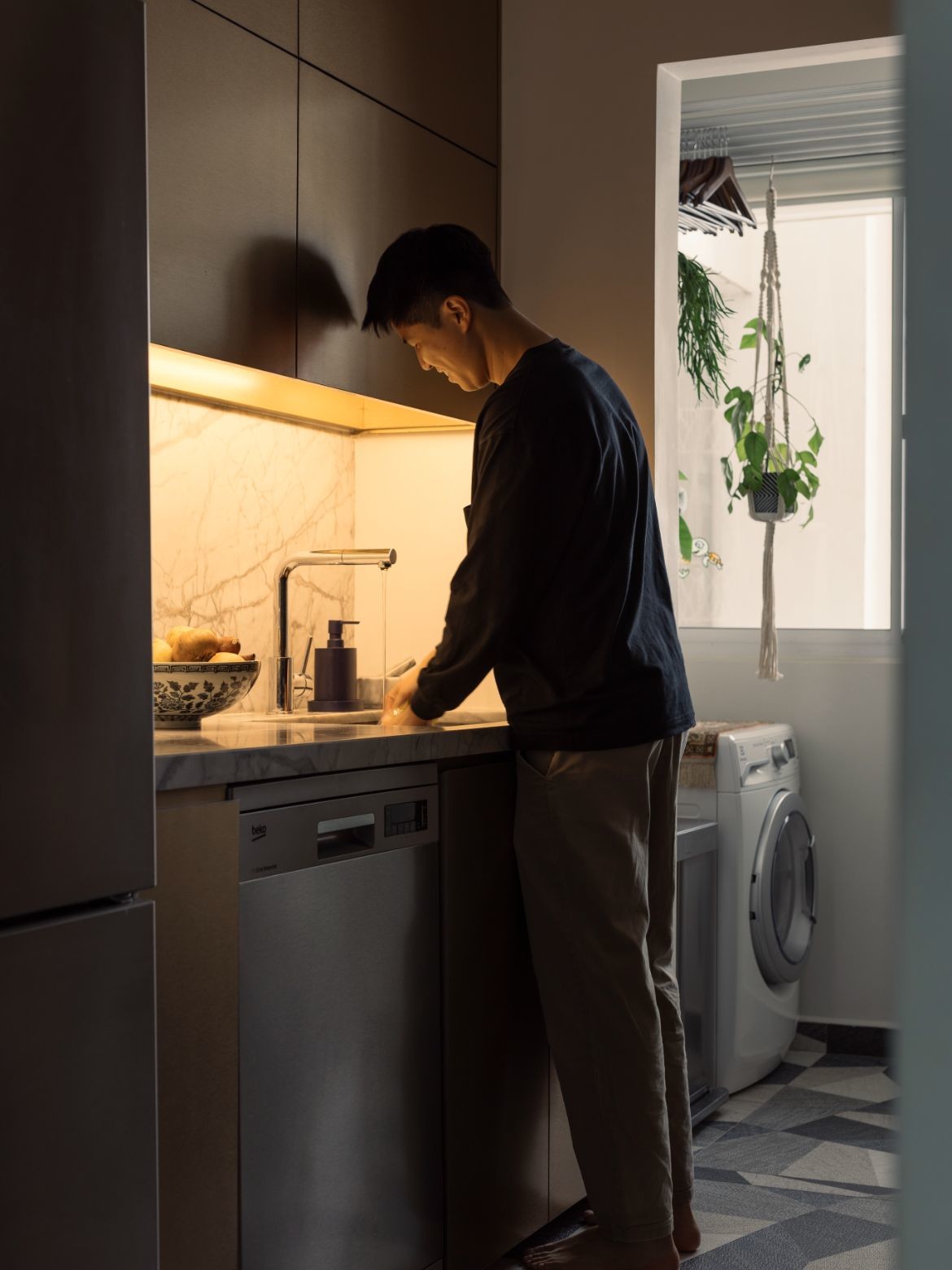 Shed Studio
studio-shed.com
This story originally appeared in issue #54 of Habitus. We think you might like this story about a home designed by Shed Studio full of design treasures.
---