"I'm into inspiring people to keep their furniture over a long time," says Sigurd Larsen, a Danish born, Berlin-based creative whose multiple disciplines of practice are tied together by a passion for material and architecture. "I design products that inspire people to keep them and never need to replace them. The whole idea behind my furniture is that it becomes more beautiful over time."
This ethos of 'use breeds beauty' was exemplified in the 8 pieces of furniture Sigurd showed at the Paceman Pop Up during the month of September.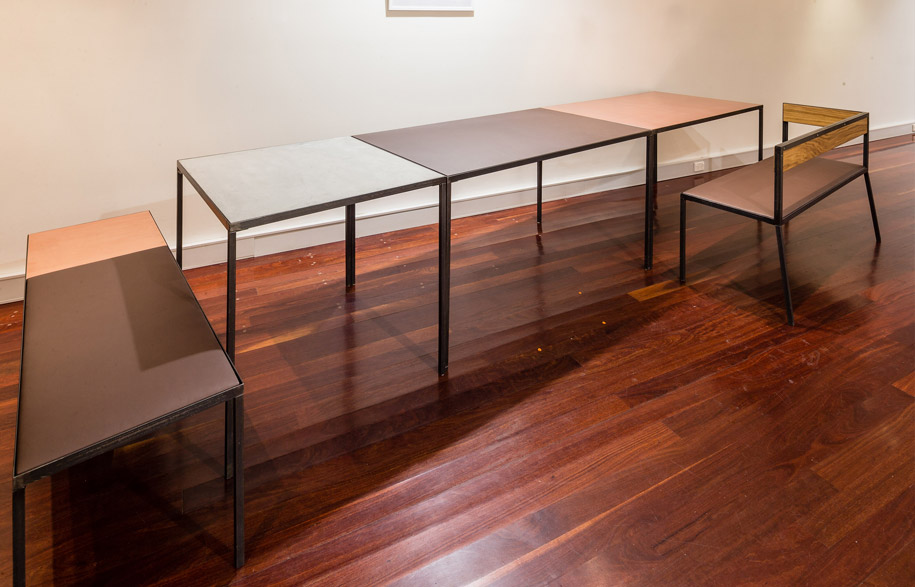 Designing the majority of these pieces specifically for the Paceman Pop Up, Sigurd utilised architectural materials of concrete, copper and wood – as well as leather – to produce a daybed, tables, chairs and more.
"With these sorts of materials they start out perfect [almost untouched], and the more you use it the more [the materials] adapt and change over time," explains Sigurd.
Sigurd is one of six creatives invited to show at Mini's Paceman Pop Up, his unique approach to creativity and design resonating with MINI.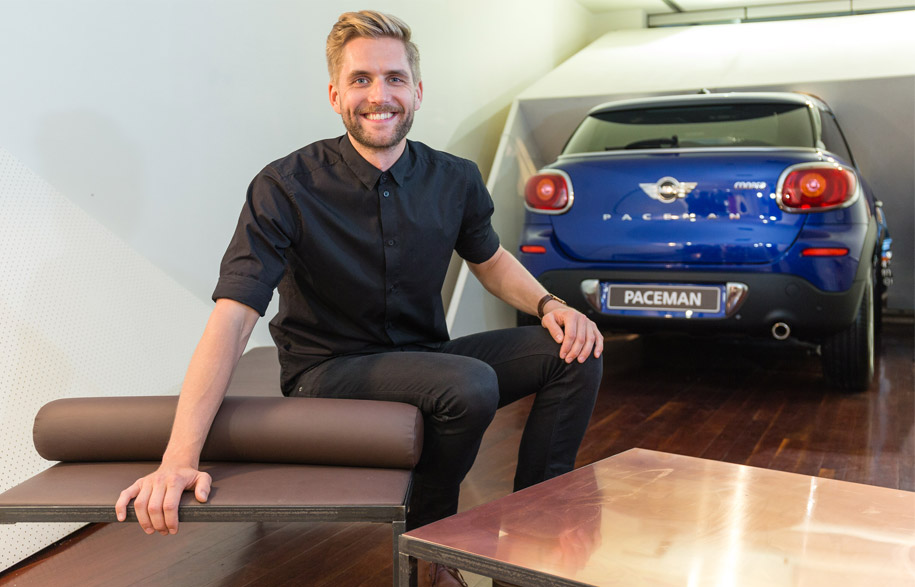 "I work across different professions and mix things up. I'm an architect and designer of buildings and furniture, and I also make art projects. They overlap, and yet I work with the same kind of materials across all. The materials of architecture is really my vocabulary – it's what I design with."
Sigurd's furniture is designed to be used inside and out. One of his most recent pieces, the Compact Cafe Table, utilises the sort of thin, light and extremely durable materials which might be found on a building's façade.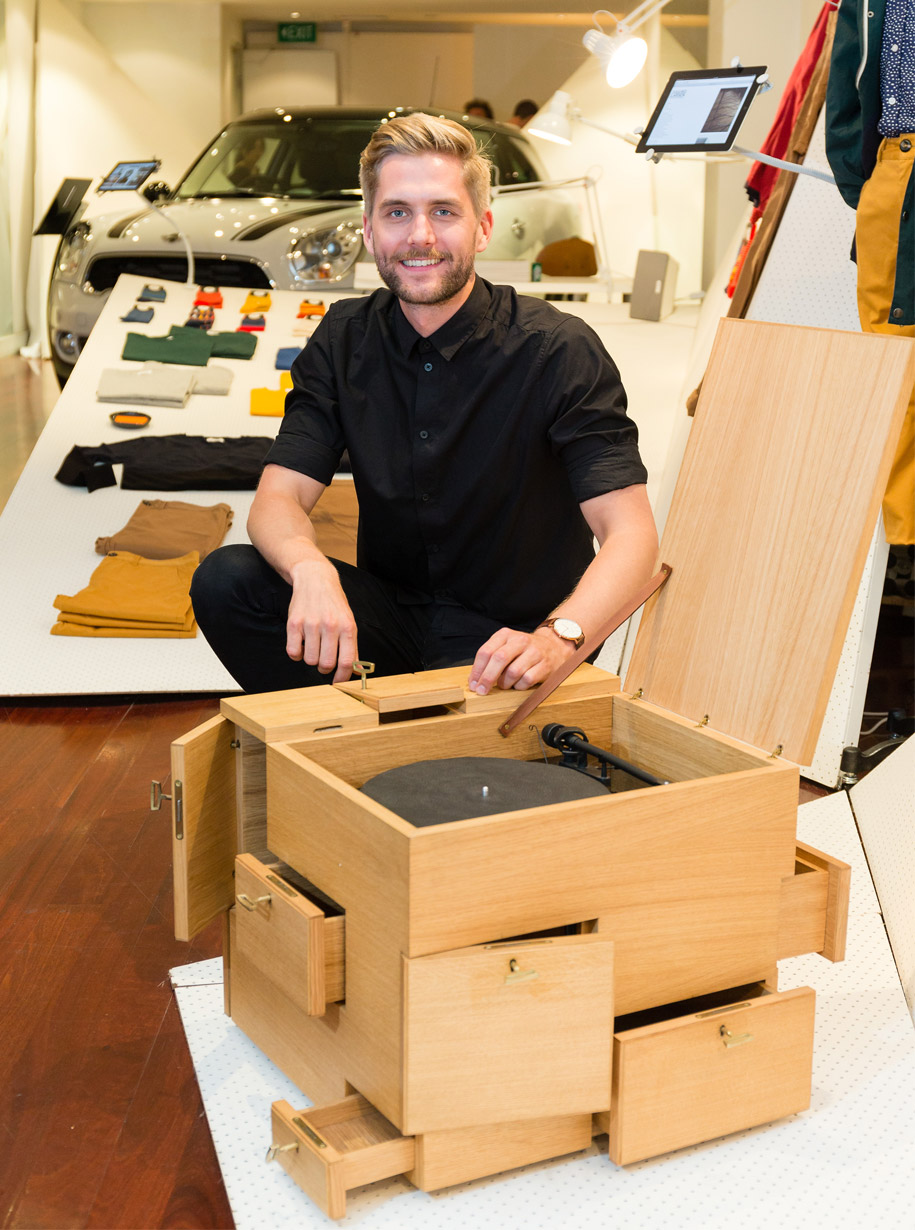 Living and working in Berlin is ideal for Sigurd, who finds the city to be a unique mix of raw no-man's land (a hangover from the war years), and a dense cultural hub that fills the cracks and concrete blocks of the city.
"Berlin is a perforated city, with lots of gaps in between. It's like there's lots of small cities in one, you actually pass through no man's land between each, where the city life disappears and then comes back again," he says.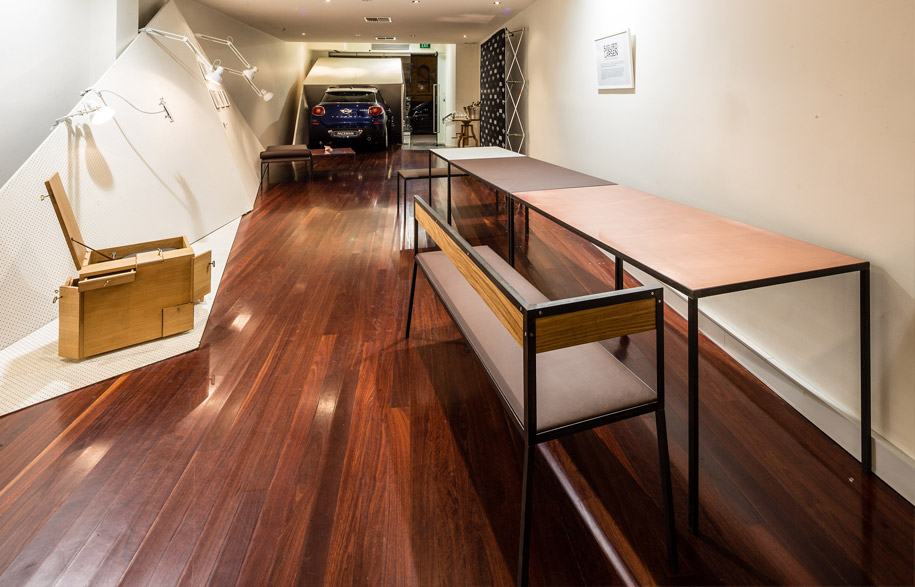 From one inspiring metropolis to another, Sigurd says the trip to Melbourne to share his work with the Australian community has been a great privilege.
"[MINI] appreciates that I'm doing things (design-wise) my own way – putting a new slant on things," he says.
MINI Paceman
minipaceman.com.au
Tags: MINI Paceman
---