Step into Song for the Mute's Glebe studio and flagship store and you will most likely be greeted personally by the brand's founders, Lyna Ty and Melvin Tanaya, who regularly interact with customers in the combined space. "We never really intended for it to be that way, but we love it," Melvin says. Surrounded by the finished garments, "The customers come in to hang with us and they get to see Lyna designing and [meet] the team," he continues. Demonstrating the design process from beginning to end, it's a compelling on-site marketing campaign.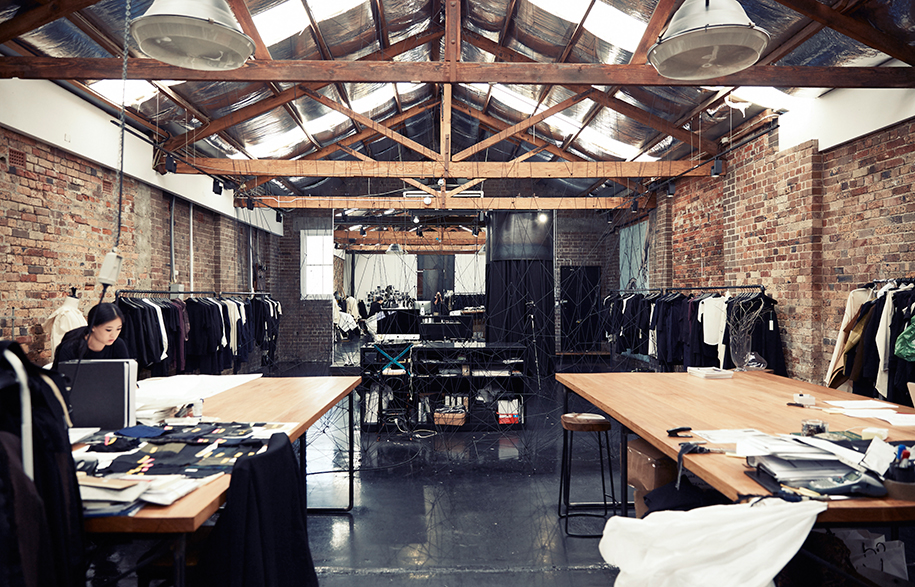 "When we moved to this space, we fell in love with it," Melvin remembers. "It's still a work in progress," he continues, "It's nowhere near finished or how we want it to be, but that's part of the journey – to build upon what we've got now." Growth and constant evolution seem to be core principals at the heart of Song for the Mute, whose meteoric rise in the Australian and international fashion landscapes has seen Melvin and Lyna present their collections multiple times a year in Paris, and placed their wares in the most exclusive boutiques across the world.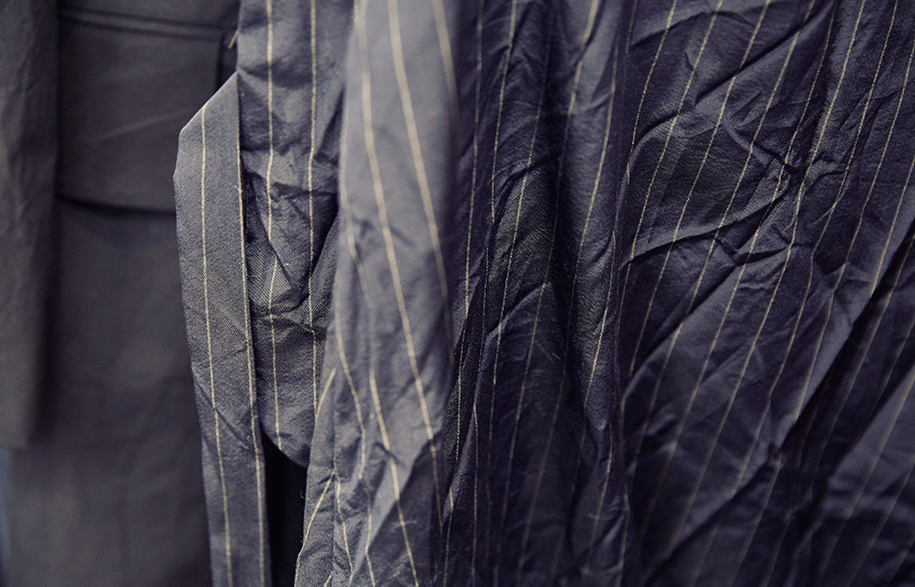 It's quite a way from where they started in 2009 making t-shirts as a hobby while they both had full-time jobs. "I'd just finished my course in Italy, and came back and was working in bridalwear, actually," Lyna laughs. A few t-shirt designs later, they added some trousers and jackets, making the decision to focus on menswear exclusively. "We didn't even know how the industry worked," says Melvin. "We had no prior experience in terms of selling the collection to a buyer; we didn't know when the selling season was. We had to read a book, like a textbook, on how to run your own fashion brand and we took some tips from there." Incredibly, they went through the Yellow Pages to find their first makers. "It took us a while," Lyna remembers. "We kind of learned as we went… and it's still the same," admits Melvin.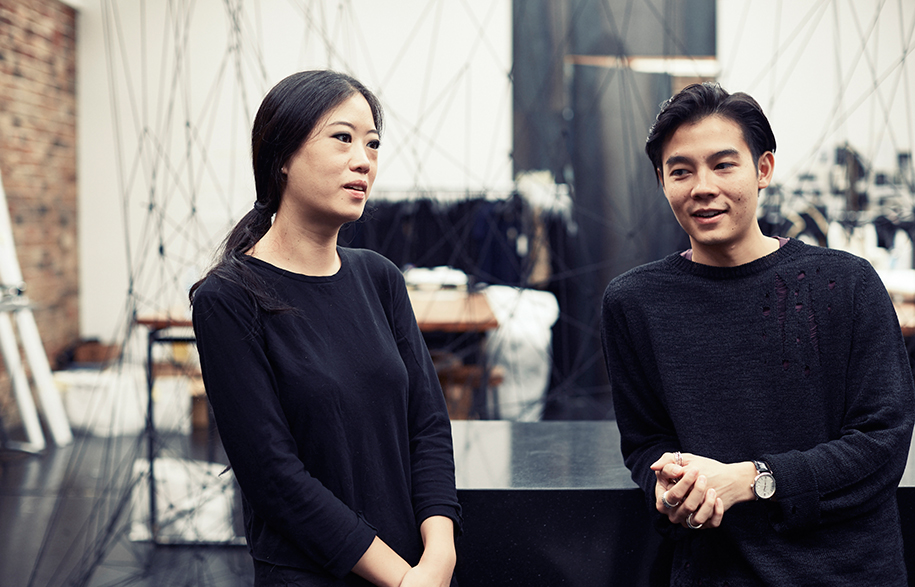 The design process begins with the fabrics, on which the pair places the utmost significance. "It evokes an emotion when we touch and feel a fabric. It either stems from a concept of the collection or a feel of that collection," Melvin explains. "Everything happens organically. We don't force, we just let the fabric speak for itself. We're discovering the collection as we go."
Read the full story in Habitus issue #32, available now.
Song for the Mute
songforthemute.com
Photography by Rob Palmer
Words by Christina Rae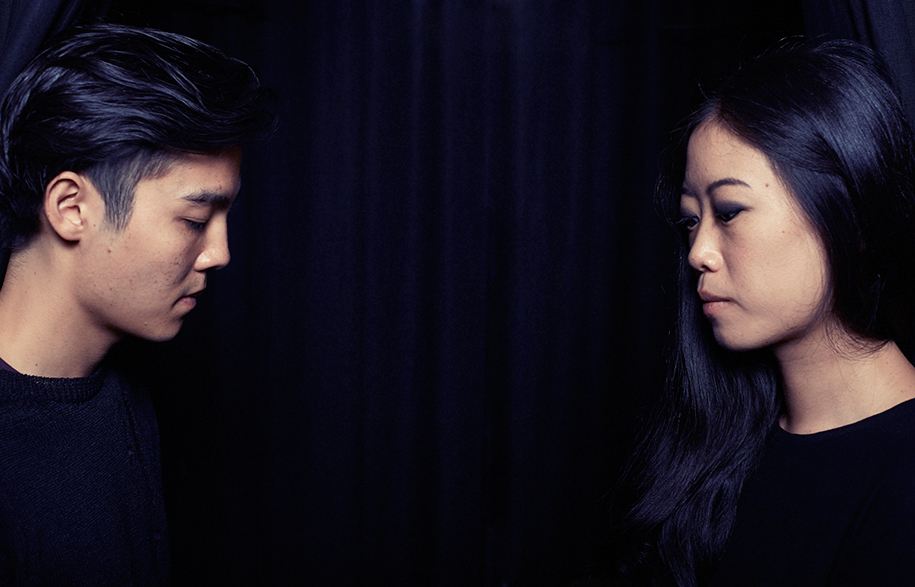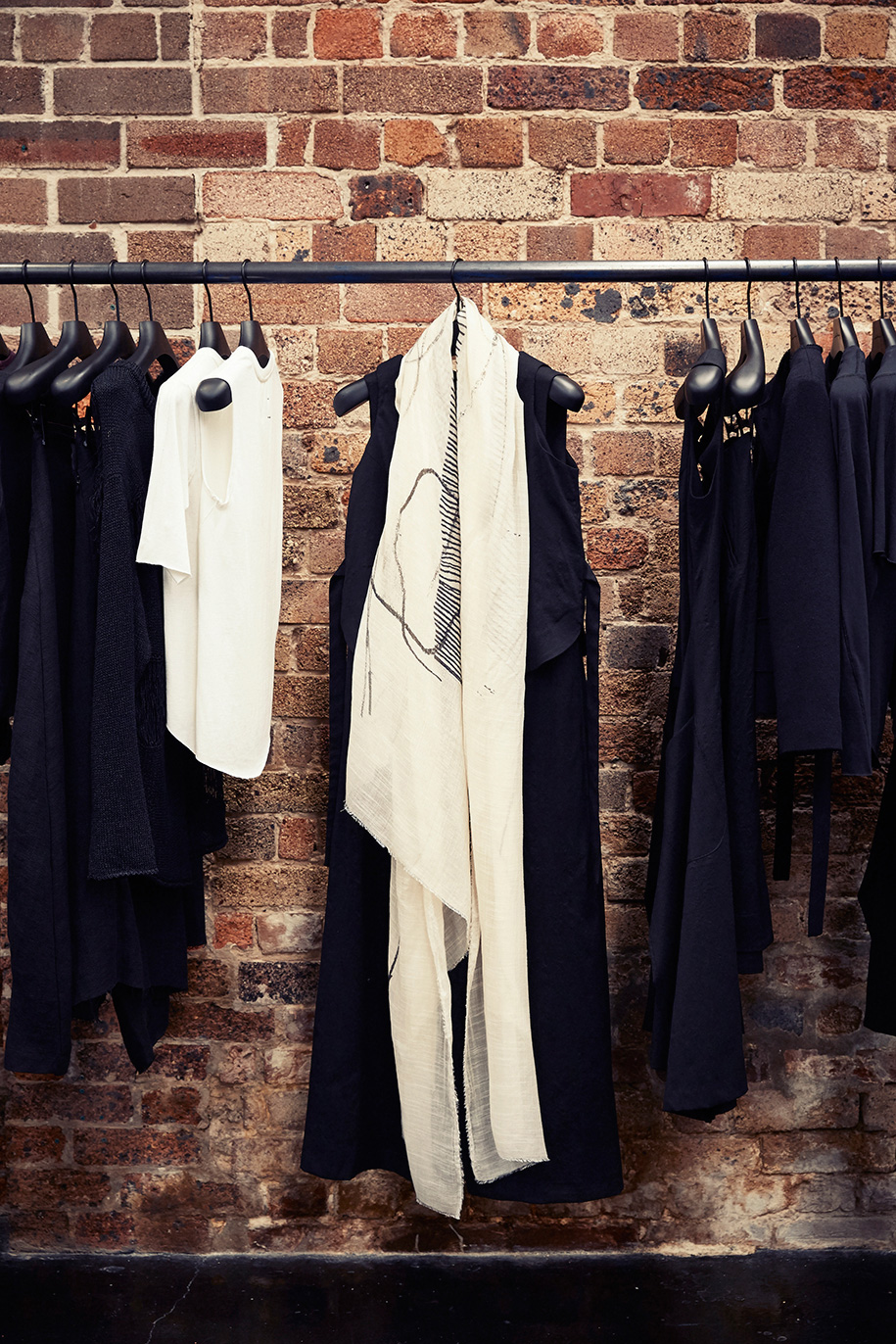 Tags: australian fashion, Fashion, Habitus #32, song for the mute, The Escape Issue
---