It was just after 4am when I first met her – and I still cannot apologise enough. It seems, at 4am, as a source of warmth and cheeriness, I rank exactly between a water cracker and a single roller-skate. The same, however, could not be the said of her. With broad grins, chummy hugs, "darlings!" and "hoo–roo", she acquitted herself with the kind of charming bonhomie I'd expect from the sweetest granny at a CWA cake stall. Her appearance at the time, however, suggested anything but. 
At 4am, on location for a fashion shoot, she was dressed as a prima donna of Hollywood's golden age – a headliner on holiday – oozing a kind of innate glamour that would make Liz Taylor quake in her minks and alimony. In a yolk-yellow gown, hair set and curled à la Baccall, a raffishly pitched hat and hosiery with stays and that hypnotic little black line up the back of her calves, she stretched out a hand with Merlot-coloured, almond-shaped nails for me to shake. "It's so lovely to meet you. I'm Stavroula.
"Of course! Wow, it's great to finally meet you as well", I replied, blinking stiltedly. "I feel a little underdressed." She threw her head back and indulged in the kind of soft pharyngeal laugh that is appropriate for such ungodly morning hours. Little did I know at the time – all those years ago – that our lives would continue to intersect. Four years following that first encounter I found myself standing in the middle of a technicolour blowout, her first solo exhibition, hosted in Paddington's Disorder Gallery.
Under the alter-ego Frida Las Vegas, Stavroula Adameitis (or Stav, as she seems to be more commonly known), is something of a somersaulting artiste-savant. She's the brains behind several collections of jewellery that have recently contributed to perspex's watershed moment (pieces of which caught the eye of Patricia Field, the costume designer of Sex And The City, and any number of international tastemakers). Over recent years she's turned her hand to film, animation, styling and journalism. And yet, despite a constantly growing curriculum vitae of diverse expertise, she will not be wearied.
Her first solo exhibition – 'The Bold And The Beautiful' by Frida Las Vegas – stands as an important milestone in her creative practice. As the latest iteration of her much-vaunted Pop Art visual language perfected across so many of her practiced mediums, the exhibition brings to a crowning point the muses, colours, aesthetic gestures and cultural influences that have always informed her unique orientation to the world.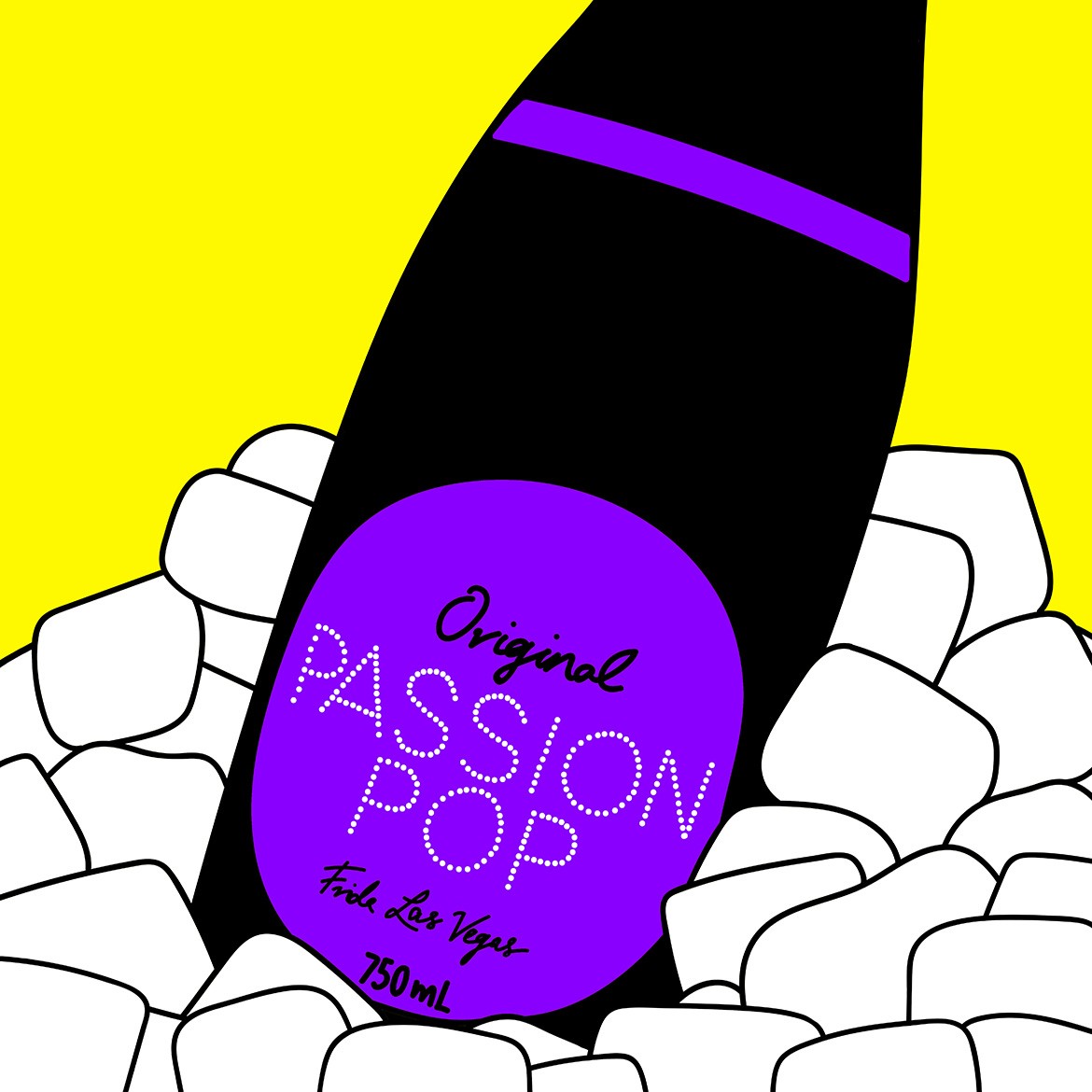 "Growing up in suburban Australia during the late 1980s", she tells me one night over her signature cocktail ('The Flaming Stav': equal parts Midori and Champagne … not recommended for the unseasoned lush), "I idolised larger-than-life women whose hair was only eclipsed in height by the cloud of perfume they left behind. Creating wearable art in jewellery form was the first step in the Frida Las Vegas journey. And it was the natural progression to upscale my kitschy and colourful vision to the walls of Disorder Gallery for my first solo exhibition, 'The Bold And The Beautiful'."
As a collection of artworks and limited-edition prints celebrating the off-kilter friskiness of the 1980s, the exhibition references everything from 'Double Bay glamazons', beachside motel décor of yore, and the title sequence of history's most-watched soap opera, The Bold And The Beautiful. I walk past framed images of the Forrester lineage, a composition of those plastic palm fronds that graced every suburban shopping centre under the Hawke, Keating and Howard administrations; and sling-back mules not seen since the era of Kerri-Anne Kennerley.
Wave after wave of gorblimey nostalgia washes over me, bringing to the surface tiny memories I thought I'd forgotten: my grandmother's perfumes all lined up on her dresser; the smell of spray-on Fabulon as my mother ironed laundry in front of Brooke and Stephanie's latest tiff; a time of large clip-on earrings and Mitsubishi Sigmas in the exact shade of brown as general knowledge questions in Trivial Pursuit. I glance around the room looking at everyone's face. We're all agog. The corners of our mouths stuck in a glazed-faced smile as the showreel of our mind replays scenes from our younger years – nothing especially specific, just a feeling of yesterday's rituals – just a sense of things we forgot to memorialise.
"I'm super stoked to share this next step of my creative journey and move upwards and onwards into an infinitely more fabulous future of electronic deluxe pop", Stavroula says. And though she may consider herself a designer-slash-animator-slash-illustrator-slash-slashie-supreme, Frida Las Vegas (aka Stavroula Adameitis) is each and is not any of these things. 
After all, anyone who can warm the cockles of my heart with an image of Razzamatazz average-tall stockings possesses a curious, indescribable talent. She's a re-creator of once-forgotten ambience. She's a charm-huntress documenting snapshots of those things which may not be grand, but are nonetheless special in their odd nobility … residing, for us all, somewhere between soul and memory.
Stavroula Adameitis
fridalasvegas.com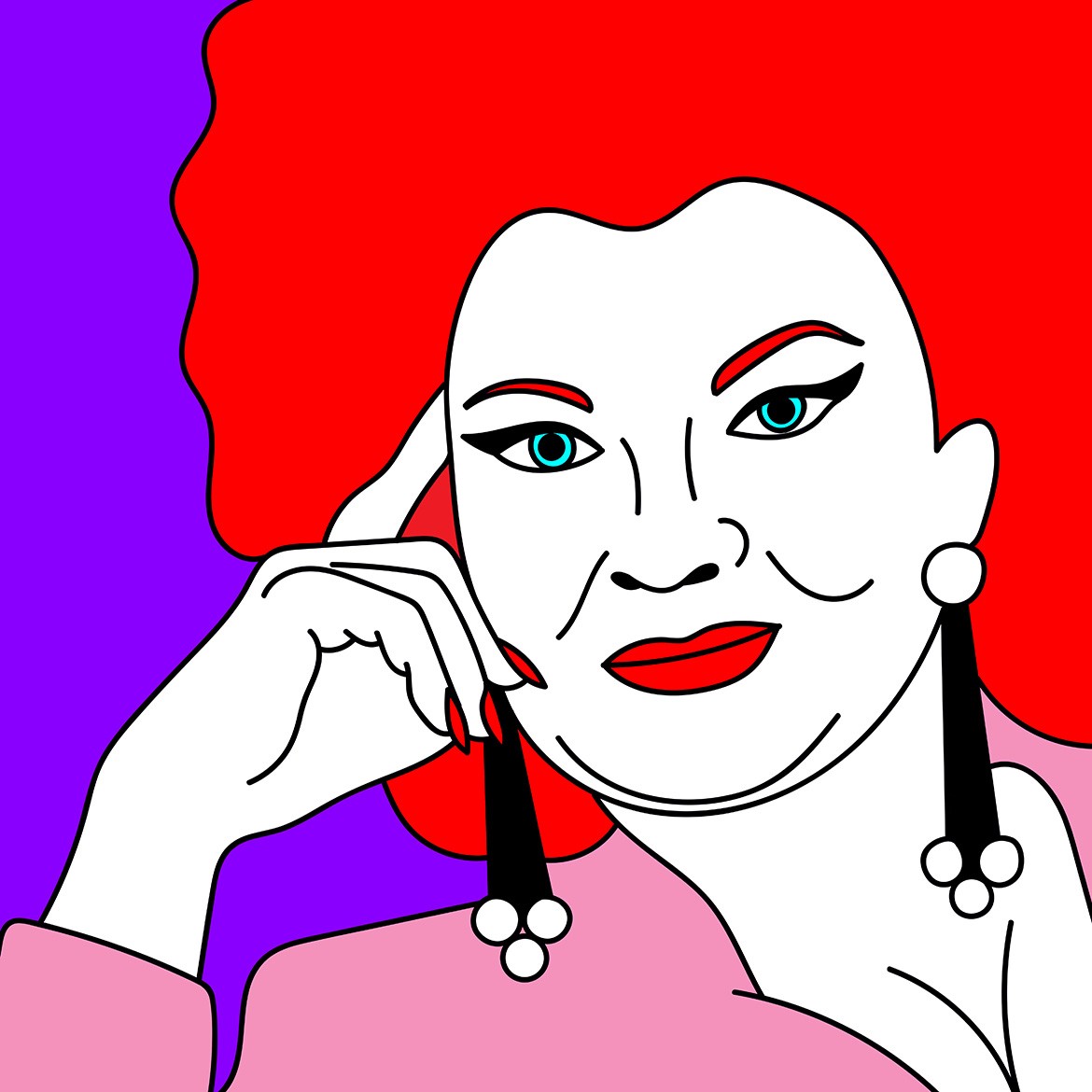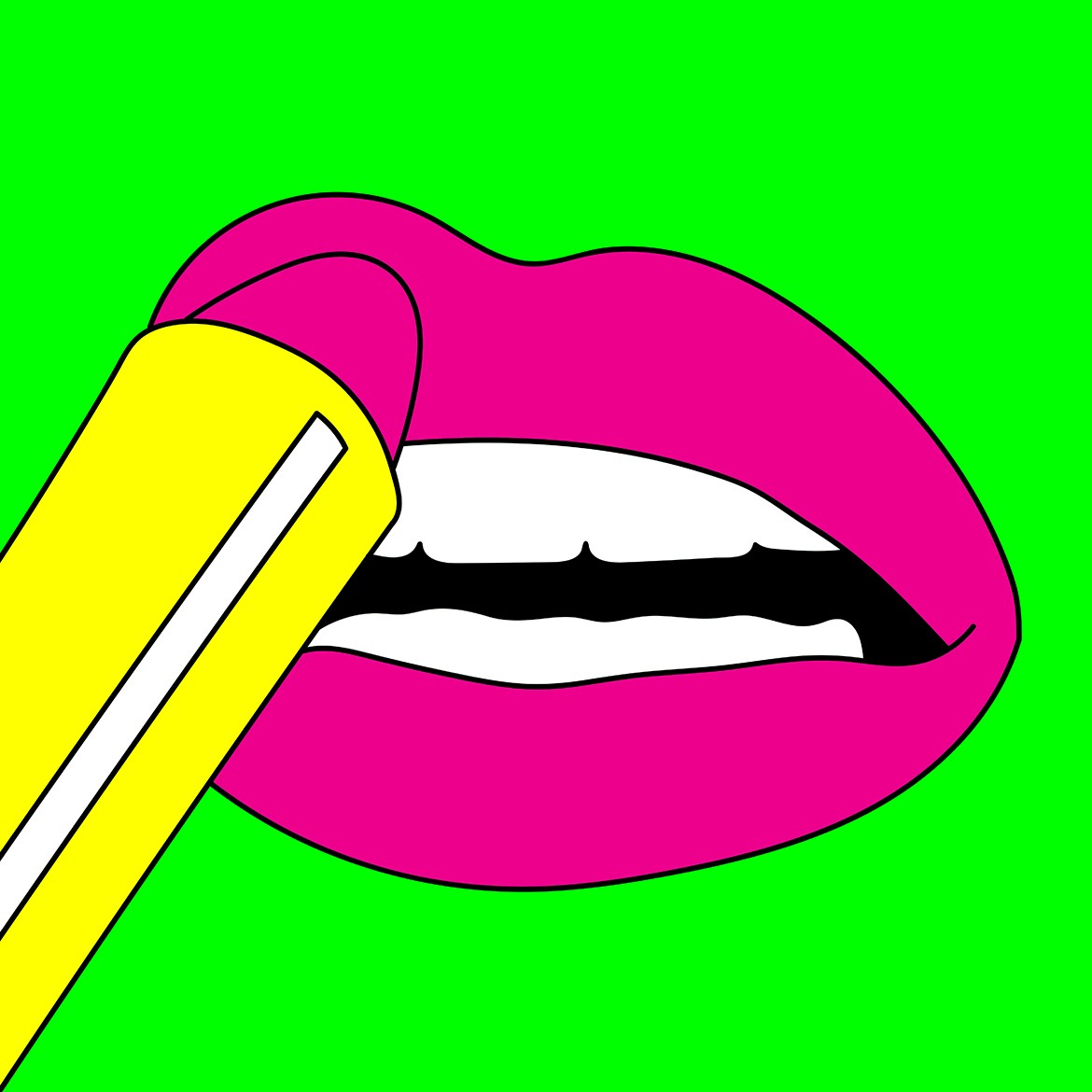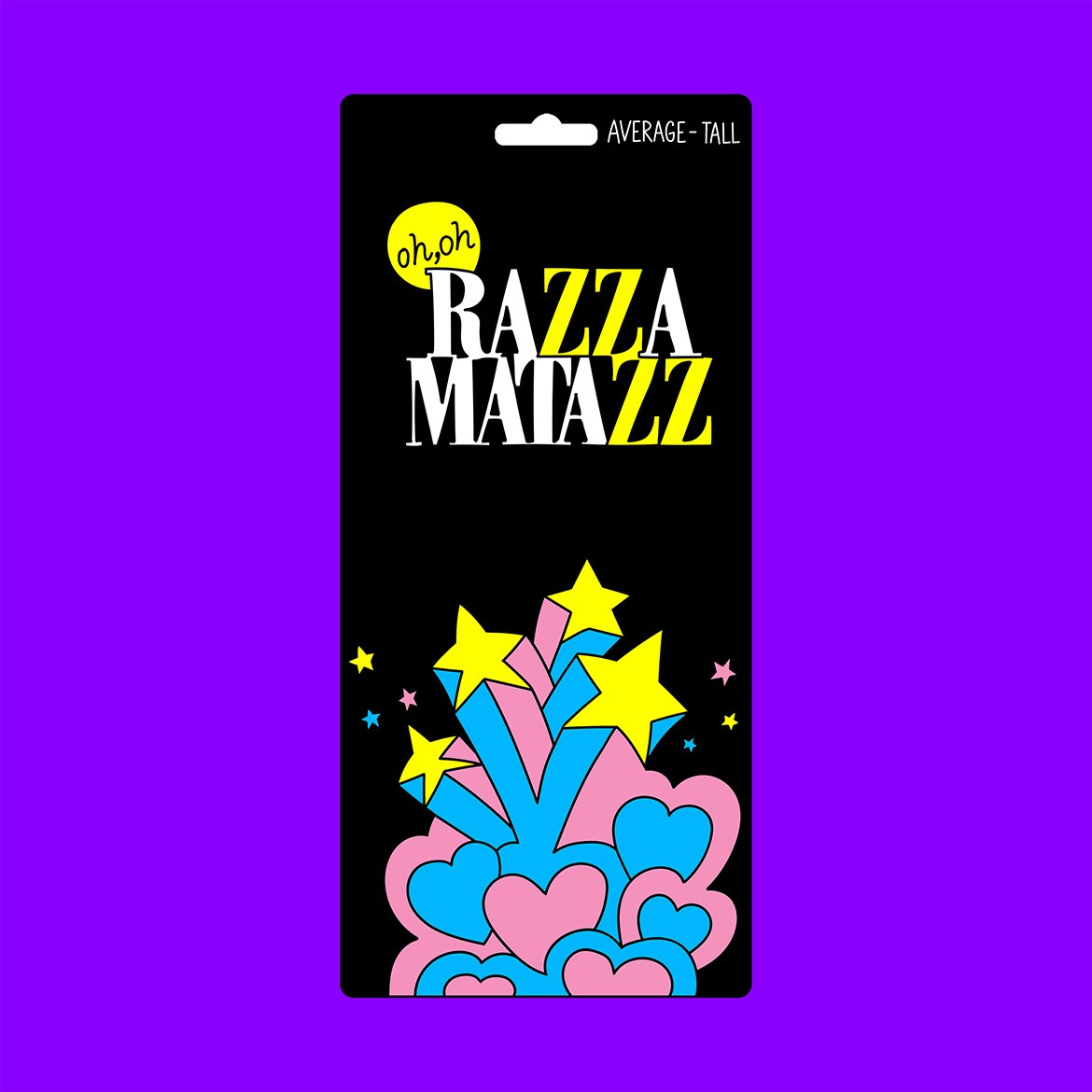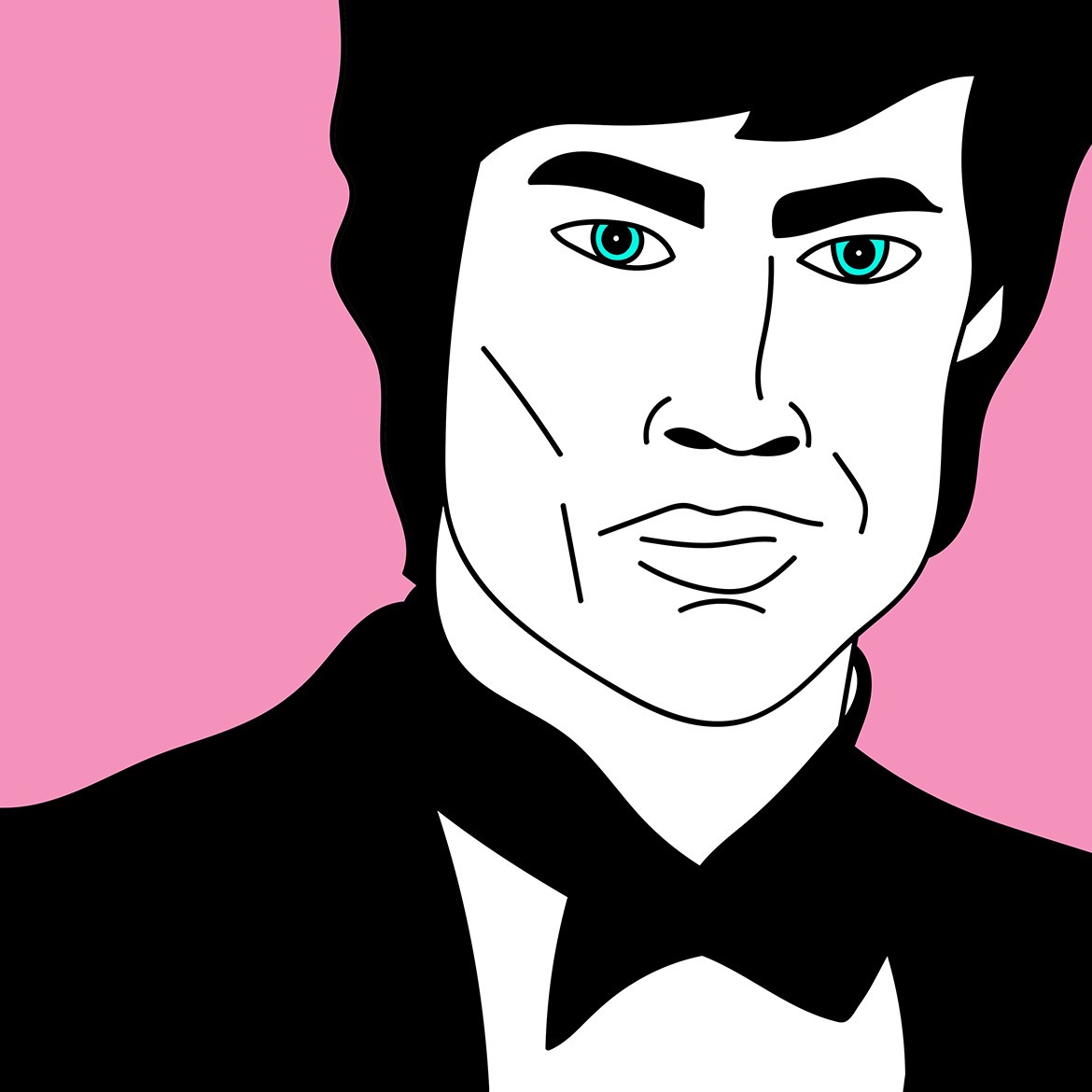 ---