Six months after establishing Studio -Gram with Dave Bickmore, Graham Charbonneau was browsing an architecture blog when he came across a post titled "25 Things Not To Do When Starting Your Own Architecture Practice". Laughing, "We'd already done 23," he recalls. "And to this day, I don't know if it was a bad article or if we just got lucky." Five years later and it's pretty obvious luck has nothing to do with the small, Adelaide-based architecture practice's success. Yes, their timing couldn't have been better and they were certainly in the right place to make the kind of impact they did. But the friends and business partners – who met while studying architecture at the University of South Australia after Graham relocated from a small town near Montreal – simply produce outstanding work, with a freshness that has reinvigorated Adelaide's design landscape and contributed to the broader dialogue on a national design identity.
They decided very early on in the friendship they were going to do something post-graduation and actually began working together before that date. In the fourth year, they developed a series of units for a local caravan park under the name Grad and also designed Norwood House. However, it wasn't until Graham was engaged to renovate Hotel Harry in Sydney's Surry Hills in 2014 and he asked Dave (who was working at HASSELL at the time) to join him that they made it official.
Their practice is defined by a desire to avoid a one-size-fits-all design approach and they pride themselves on being able to elaborate on a client's ideas and deliver them with clear resolve. The thought of cultivating a signature style doesn't appeal to either of them because it's all about giving people what they want, rather than being prescriptive. "This particularly reassures our Adelaide commercial sector clients in that we're not repeating the same aesthetic over and over," says Dave, who grew up in South Australia's Riverland. "We're not delivering another Osteria Oggi or Abbots & Kinney and it's important for them to know that for the sake of the studio's longevity."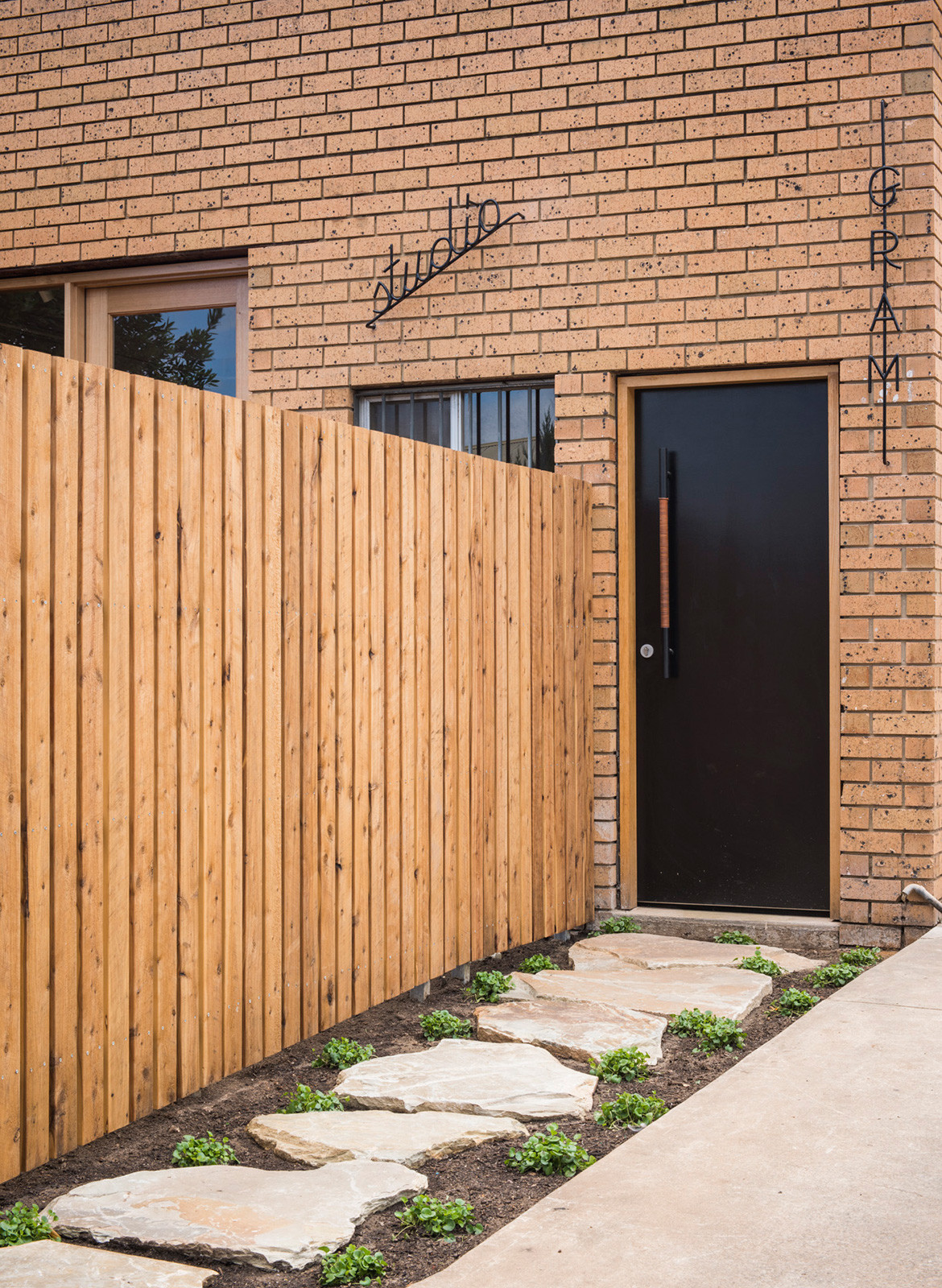 In many ways, these two projects are the perfect example of what Studio -Gram does. The two eateries sit side by side on Pirie Street in the heart of Adelaide's CBD and their fit-outs could not be more different. The former is an elegantly refined interpretation of the classic Italian piazza, while the latter is all angles, lines and dynamic configuration. But what's apparent in both is a high level of craftsmanship and exquisite detailing and this can be found in their residential work too.
The practice's first official residential project as Studio -Gram was a three-year labour of love completed in 2017. It resulted in the Millswood House extension, a bold volume distinct for the 'cat's ears' profile of its roof and a robust material palette comprising timber, concrete and blackened steel. This project also stands as a punctuation mark in the studio's portfolio; a quietly confident reminder of the diversity of their œuvre. As Graham explains, "I think Millswood House changed people's perception of our practice because up until that point, we were largely recognised for our hospitality interiors. So this has been an opportunity for us to put our hand up and say we're architects and these are our capabilities in this space." They've also recently completed the restoration of a 1971 Woods Bagot house in Stonyfell, which allowed them to address a local example of Modernism with both sensitivity and playfulness. And an ambitious new build on a ruggedly challenging site at Port Willunga is currently in progress.
Both Graham and Dave believe in using narrative to deliver a design that simultaneously engages and compels. In their hospitality work, they tell stories reflective of the experience they want the end user to have. While their residential work is almost exclusively informed by the narrative of the clients themselves. Shobosho (which translates as firehouse) in Adelaide's West End is characteristic of their storytelling in the way they took inspiration from elsewhere and used it as the conceptual framework upon which the aesthetic hangs. In this instance, it finds expression through the use of the ancient Japanese technique of shou sugi ban (charring timber with fire), a direct reference to the restaurant's offering of Asian-inspired 'fire cooking'.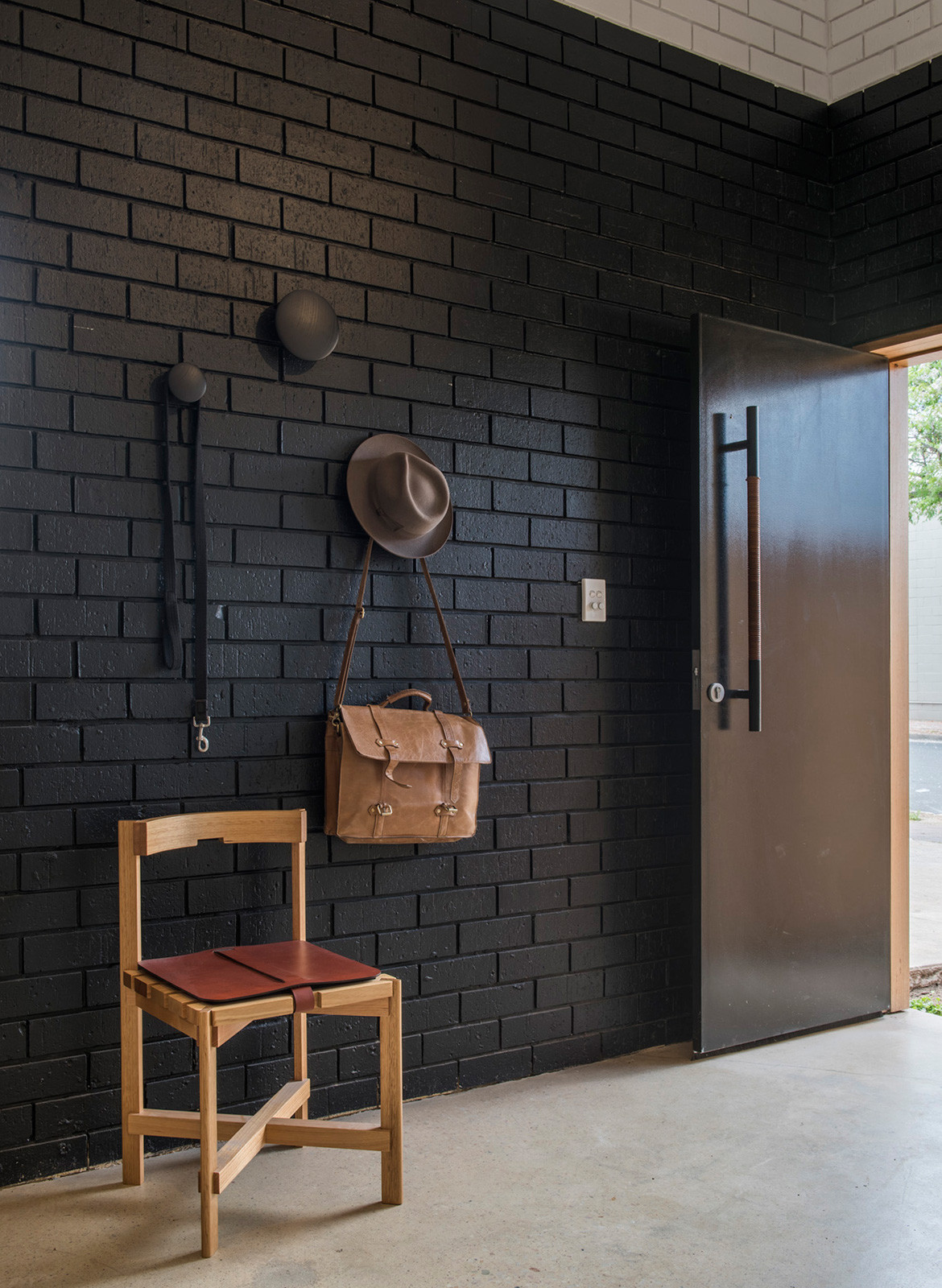 Indeed, materiality is just as important to them as a narrative. Each tends to favour materials they've had a longstanding affinity with; Graham has been building things with timber since he was little and Dave's father was a panel beater as well as an equestrian showjumper, so steel and leather structures and details are recurring. But at the core of Studio -Gram's DNA is a vision to create spatial experiences rather than just creating spaces. To this end, their work is evocative, immersive and so tightly resolved there's a feeling their next project couldn't get any better (although it invariably does).
There's nothing forced about any of their projects though, and this could have something to do with their laidback personalities or perhaps the practice's relaxed positioning within the context of a national design industry. "Adelaide is a good place for a young studio like us because it's allowed us to build our brand quickly," reflects Dave. "We operate nationally and internationally and we're able to celebrate the fact our studio is from South Australia." Certainly, Studio -Gram's rise has been swift, aided in part by the State's introduction of the small venue license in late 2012, and their output prodigious, with some 40 projects completed in the five years since establishment.
Studio -Gram is one of a number defining the very best in Australian architecture today and Graham and Dave are quick to acknowledge their peers. Both have great respect for Kennedy Nolan's portfolio and admire the recent residential work coming out of Queensland. Their own studio is currently a team of six and while they don't have any plans to grow much bigger so everyone still has a hand in each project, they'd like to set up shop in New York one day. But, for now, they're quite content where they are.
Studio -Gram
studio-gram.com.au
Photography by David Sievers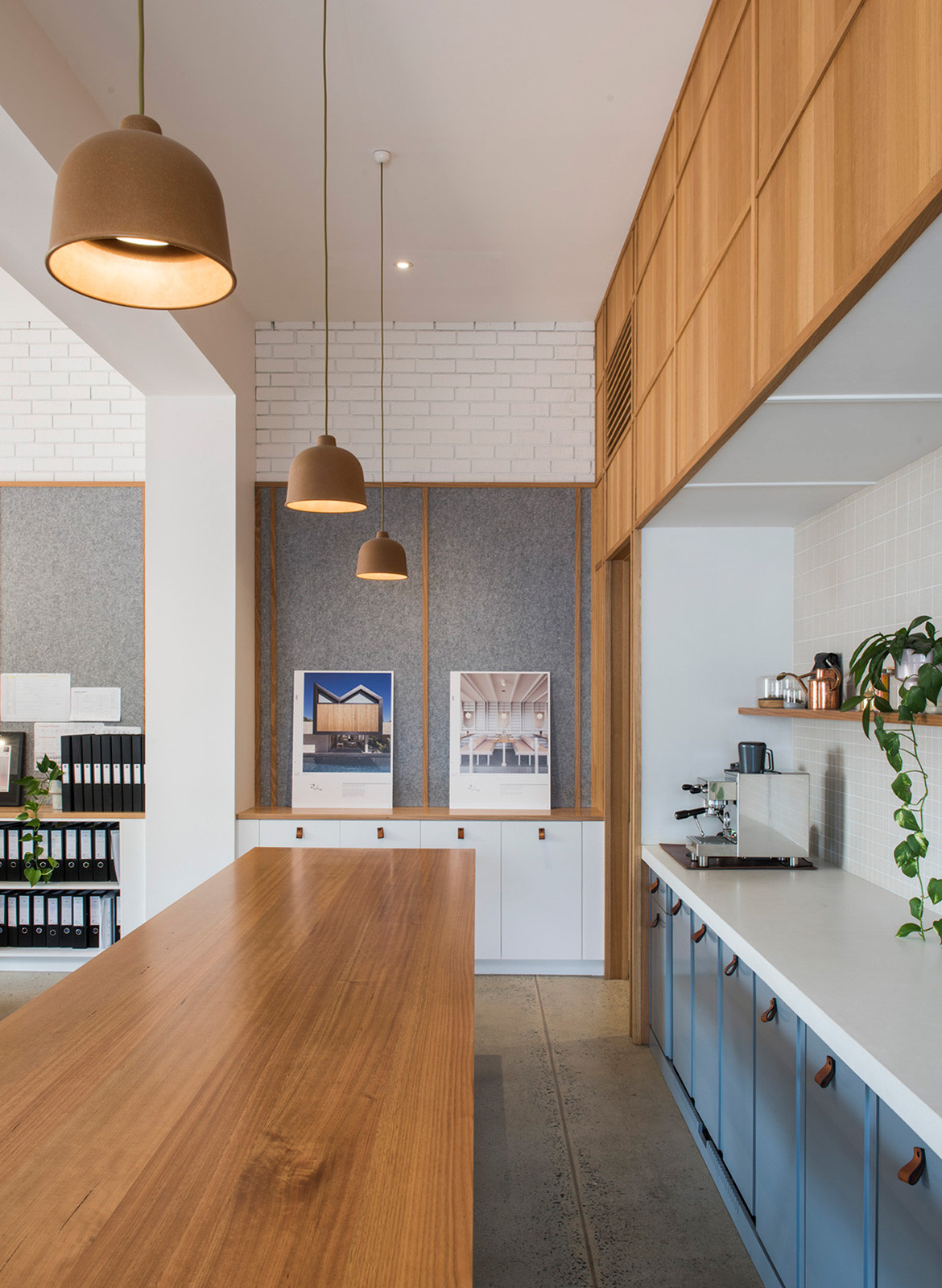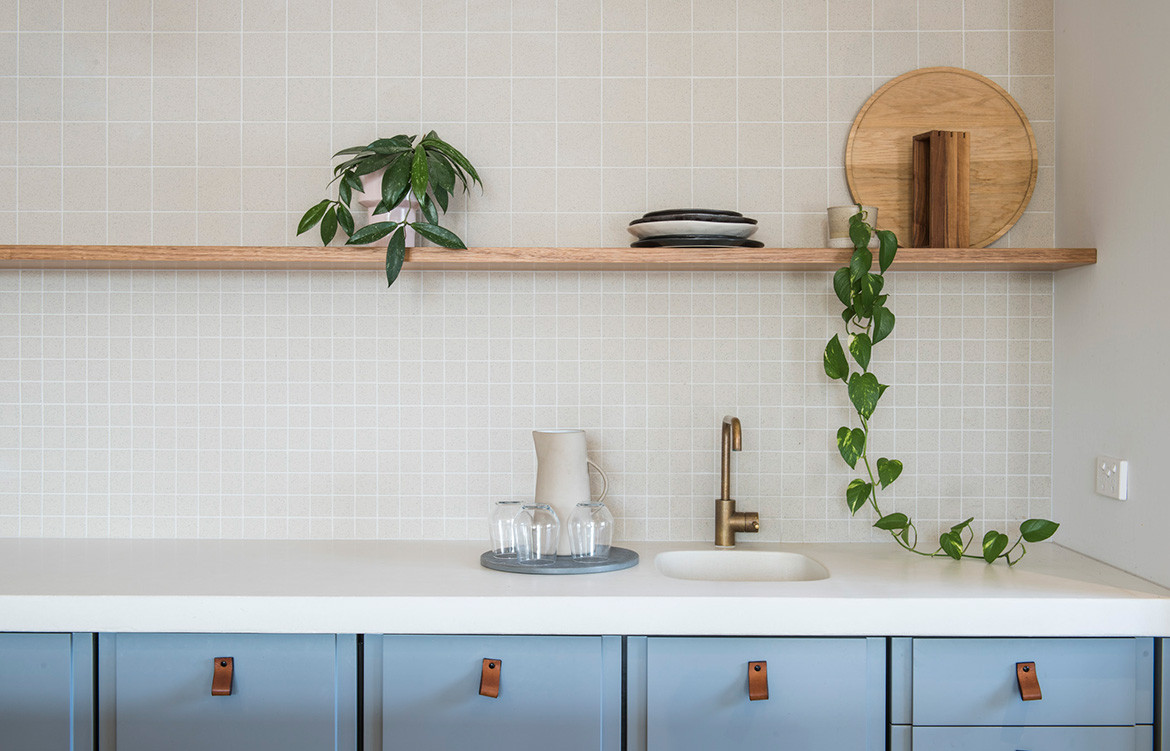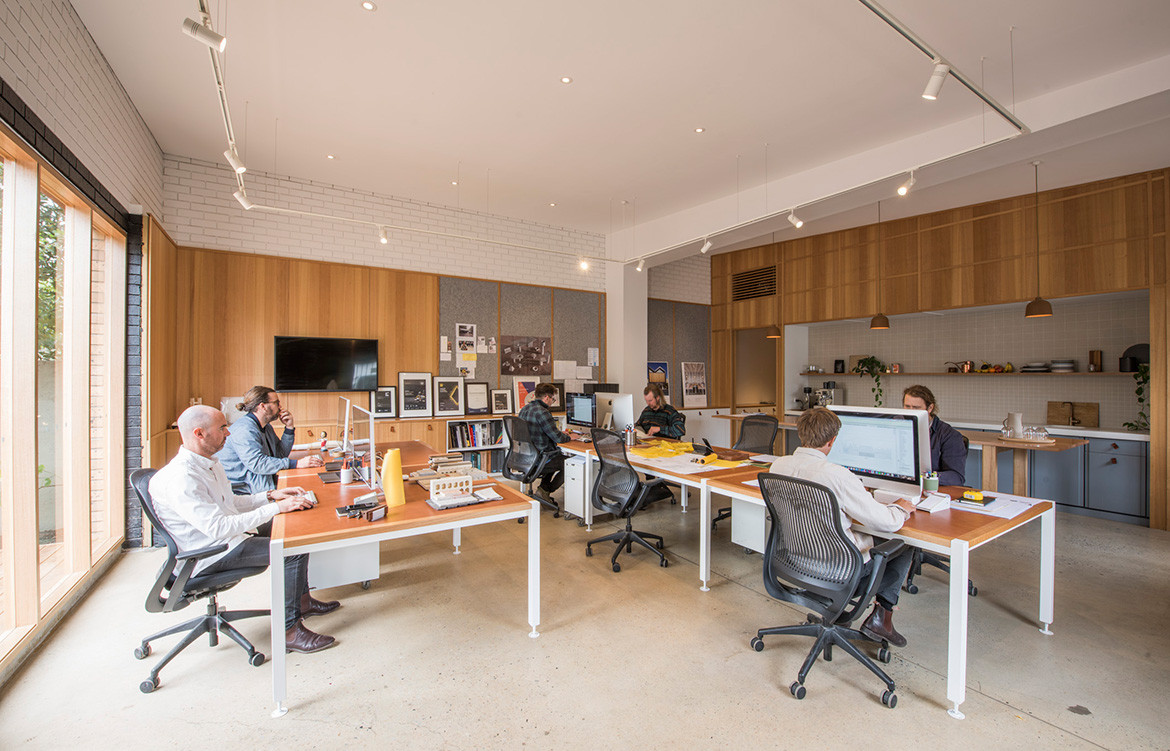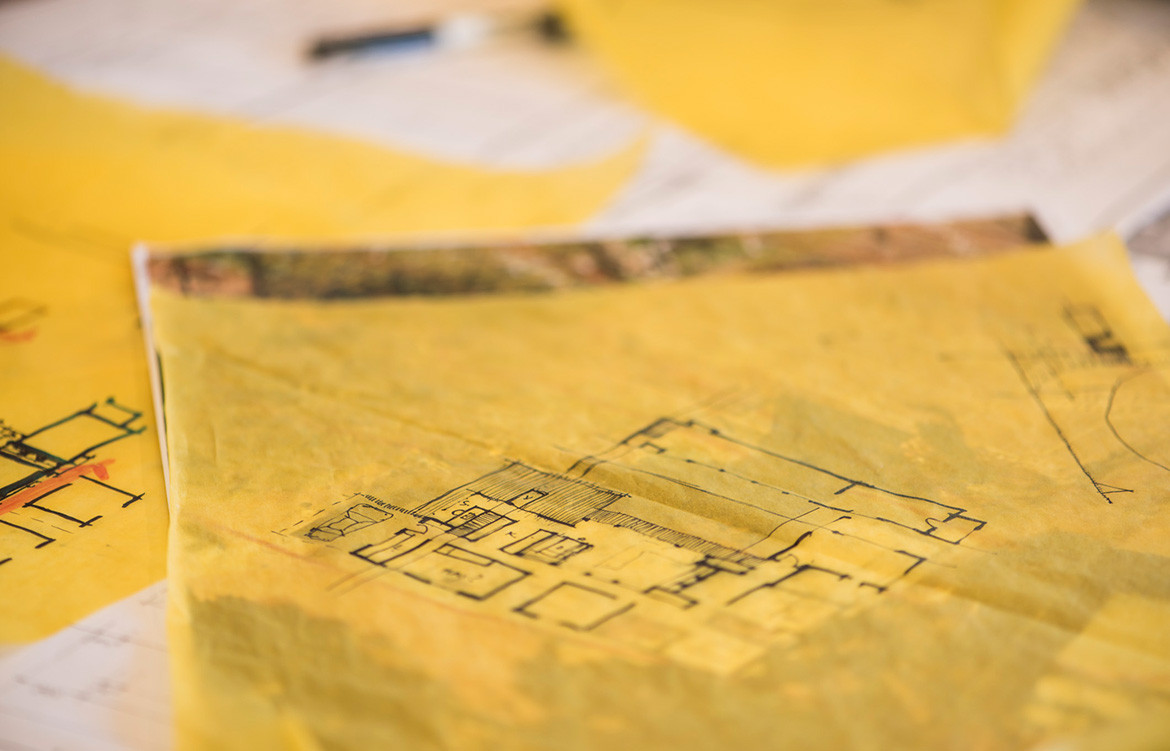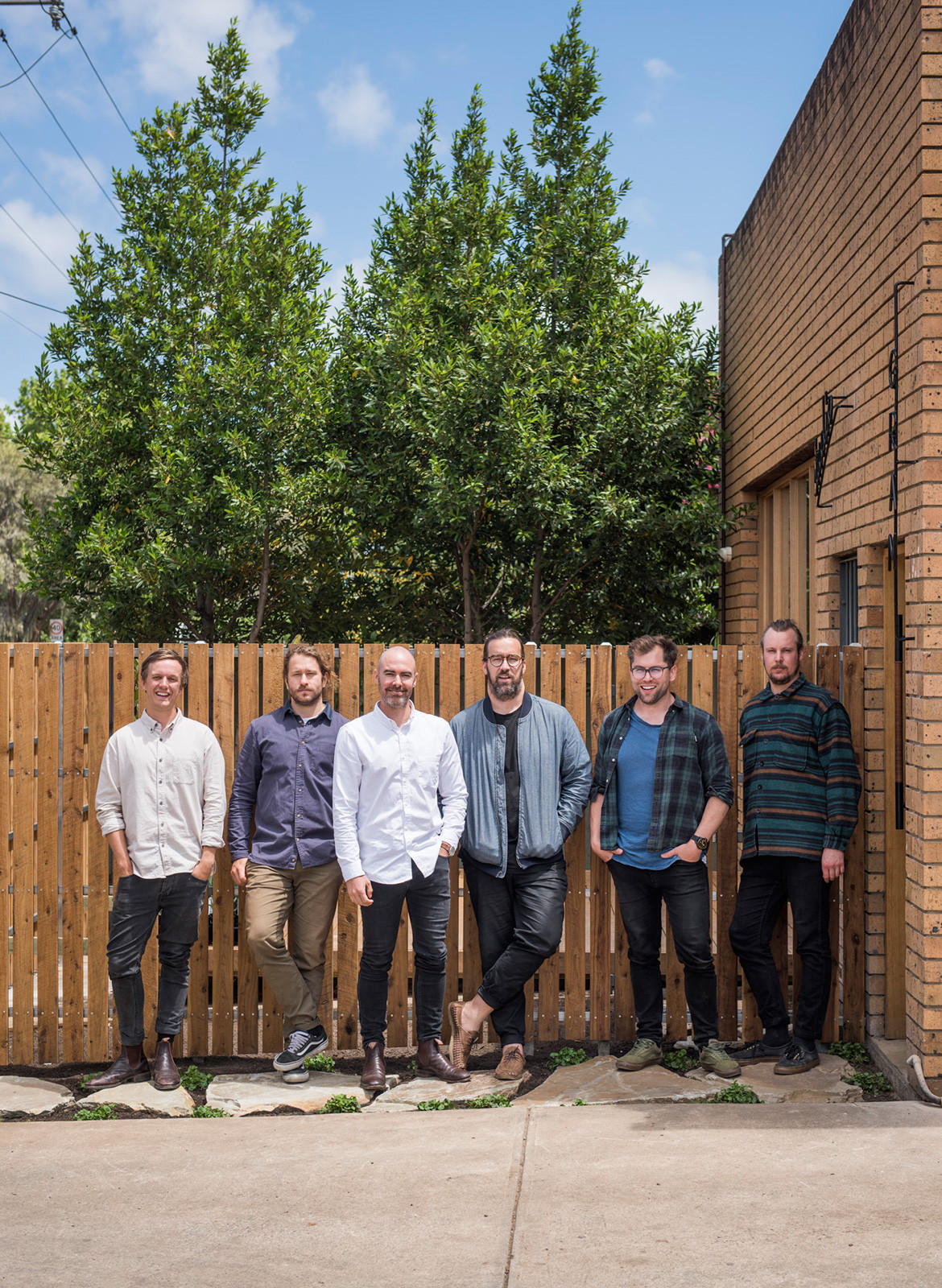 We think you might also like Inside The Home Of Singapore's Studio Juju
Tags: Architecture Australia, Architecture Studio, Australia, David Bickmore, David Sievers, Design Conscious, Design Firm, Graham Charbonneau, Habitus #43, Hotel Harry, leanne amodeo, Millswood House, Residential Architecture, Studio -Gram
---