From his first adolescent experiments with concrete and x-ray tubes to his latest constructions of quartz crystals and rare-earth magnets, Christopher Boots' keen eye for the world around him and desire to express himself make his creations unique and intriguing.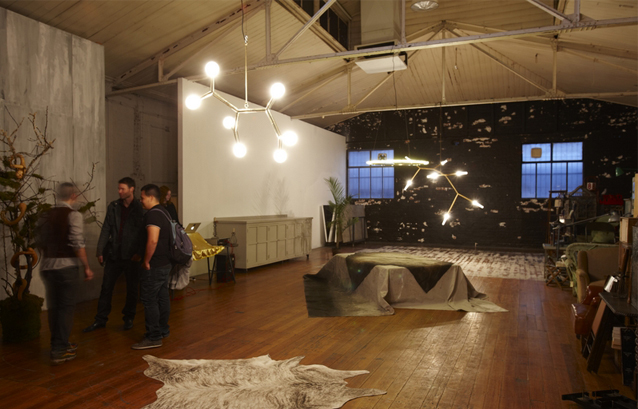 "As a teenager" he recounts, "I wanted to make a light that suited my aesthetic at the time. Creating lighting features nowadays, I'm constantly interested in the way light creates and affects perception. Keep in mind we only perceive 1% of the electromagnetic spectrum."
Boots' pieces make extensive use of metals, worked in sophisticated and unusual ways: "Metals have a beautiful lustre and can be treated with aging agents, polishes, waxes and lacquers to bring a variety of finishes, textures and stories, essentially" he explains. "Steel, copper, brass; and now bronze and gold are materials that have an almost certain impermanence, age with grace and feel that they would last lifetimes".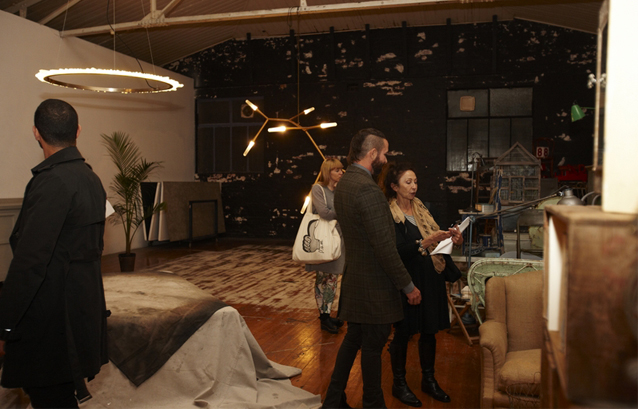 Focusing on creating lights – and thereby spanning the form/function gulf – Boots comments that "I believe that both beauty and practicality make wonderful partners. For example, the Diamond Ring and the Prometheus both use quartz crystals that are attached with rare-earth magnets; at once making the pendants both practical and beautiful by virtue of removing the crystals for cleaning or simply re-arrangement. This kind of subtle design is informed by a thorough understanding of the experience and interaction; I guess it's more holistic design rather than intellectual."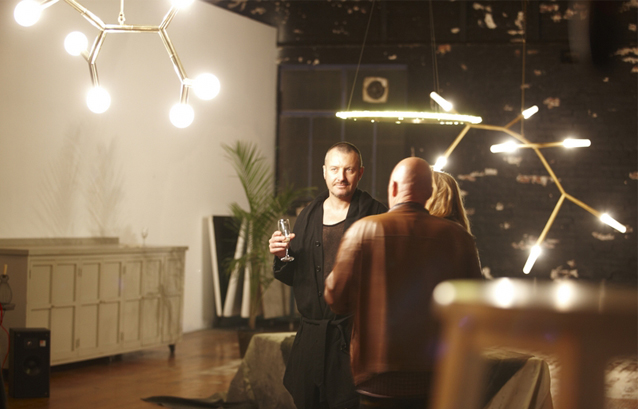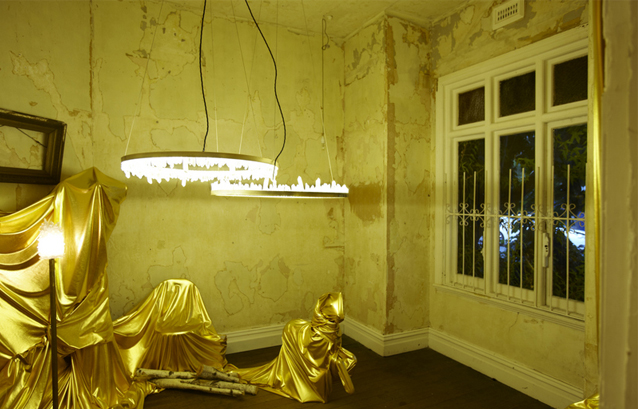 Boots' muses are eclectic and based on his perception of the world around him. He attributes the inspiration for his current collection to "a culmination of my life's interests, the basic thirst of sensing the patterns found in nature – amino acids, biology, crystal structures, branching growth in plants and flowers, quantum physics". 
When asked about what the future holds he casually mentions the impending global cataclysm foretold by the Mayans, adding that "with all this going on [his work will make] references to more classical and ageless times but with a flavour looking forwards to a future that's more aware".
Tags: Christopher Boots
---