Anyone who's ever lived in a home with open plan living areas can appreciate how expensive it is to heat or cool. And forget about privacy. The only suitable place to retreat for some quiet time in a busy household is the bed- or bathroom. This popular trend in residential design certainly has its benefits, but designers have been quick to address the cons, re-imagining open plan spaces to promote greater flexibility.
The response is the 'broken plan' – a term recently coined by UK architect Mary Duggan during the judging of the 2015 RIBA House of the Year award. She used it to describe the tendency of entries in that year's shortlist to include split-levels within the interior. Along with such level changes, designers are also using devices like open shelf storage and three-quarter-height walls to slightly section off the open plan, while still allowing for openness.
These in-betweeners are some of today's most highly functional interiors due to a stronger sense of spatial definition. And while designers aren't looking to replicate Victorian era schemes, they're not always concerned with creating the cavernous proportions of a trendy New York loft either. At SJB, Sydney-based director Jonathan Richards has identified increased interest from clients in having a kitchen that's separate to the lounge and dining areas. "We often use design to celebrate the thresholds between rooms," he says. "Fitting everything into the one space works sometimes, but in many instances a separation of space is the more elegant solution. You can have a visual connection while still celebrating the purpose and function of a specific room."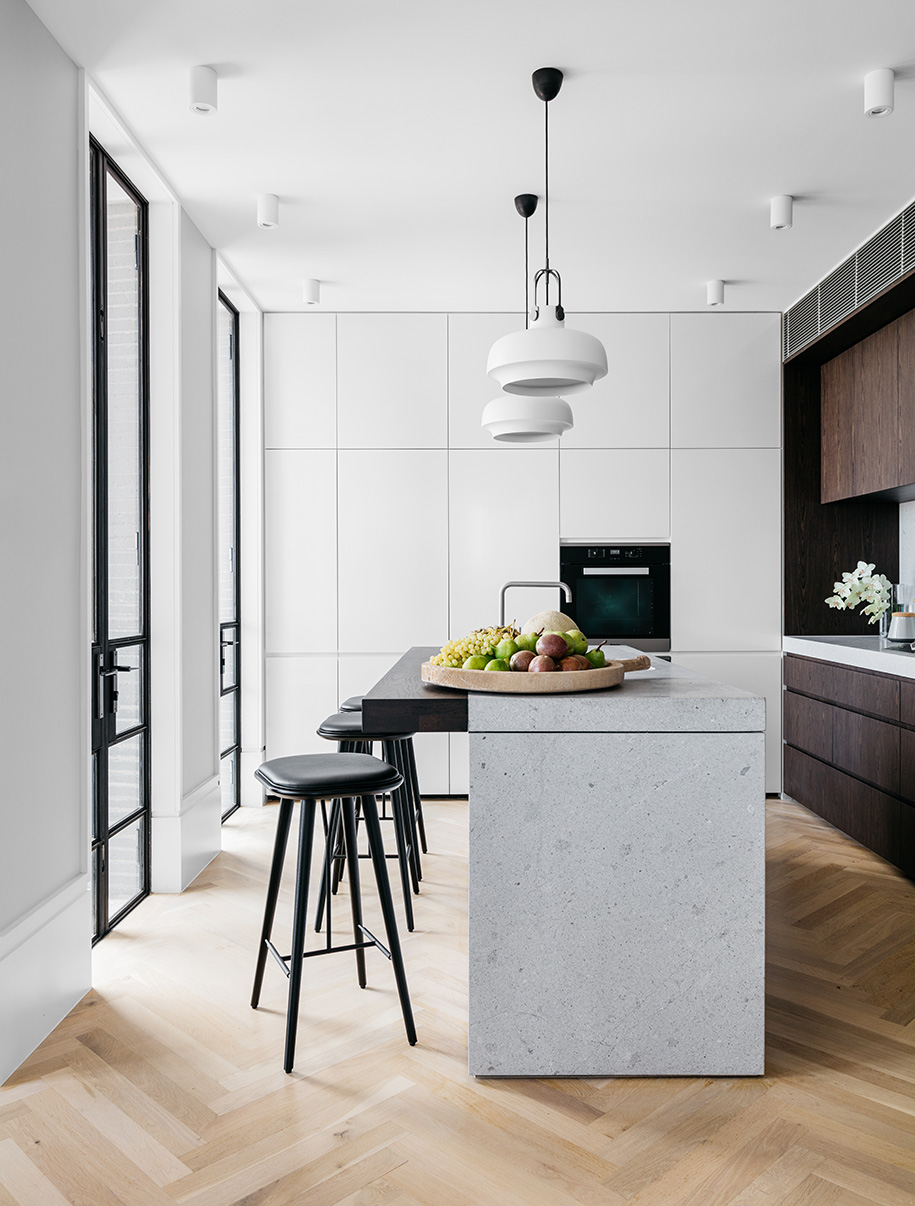 Richards' designs, such as the interiors for the recently completed 10 Wylde Street apartment complex in Potts Point, reflect his clients' needs and are a direct response to the way people are living now, which has undoubtedly changed in the last five years, let alone the last ten. With the rise in popularity of cooking shows like Masterchef, it seems everyone's spending more time in the kitchen. Keeping this room separate controls acoustic issues and also better manages cooking smells (both good and bad) from permeating the rest of the home. However, it's not television that drives today's biggest lifestyle changes, rather our use of personal devices and as a result, living areas need to work harder than ever before.
Co-director of Austin Maynard Architects Melbourne-based Andrew Maynard believes that clients are expecting a lot more complexity and subtlety from their homes. "See, the problem [with open plan] is that people then go, 'Oh, but I actually do need a private space. I need somewhere to work or I need a study space'," he says.
His solution is a concept he calls "alone, together" in which an essentially open plan interior can be adapted to offer privacy. It's applied to great effect in the practice's recently completed THAT House, where a moveable wall is used to close off the study from the lounge room when required. As Maynard explains, "Occupants can choose the level of engagement, from being fully engaged with other family members to being locked away. It doesn't have to be either, it can be both." THAT House's ground level open plan is rigorous for a full-length foyer that splits the scheme in two, with the lounge on one side and kitchen and dining area on the other. A central staircase with perforated steel steps and an open shelf storage system separates the spaces while still allowing a degree of connectedness. And the glass enclosed courtyard between kitchen and dining areas also heightens this idea of being alone together.
Surprisingly, THAT House's interior feels all the more spacious because of the dynamism created by these thresholds and insertions. It's something to be celebrated, especially when creating family-friendly spaces that can offer equal parts comfort and efficiency. A complete open plan backlash may be way off, but refreshing traditional ideas of spaciousness, many of which have become dated, is essential for improved models of living.
Words by Leanne Amodeo
Photography [above] of 10 Wylde Street by SJB by Felix Forest
Photography [below] of THAT House by Austin Maynard Architects by Tess Kelly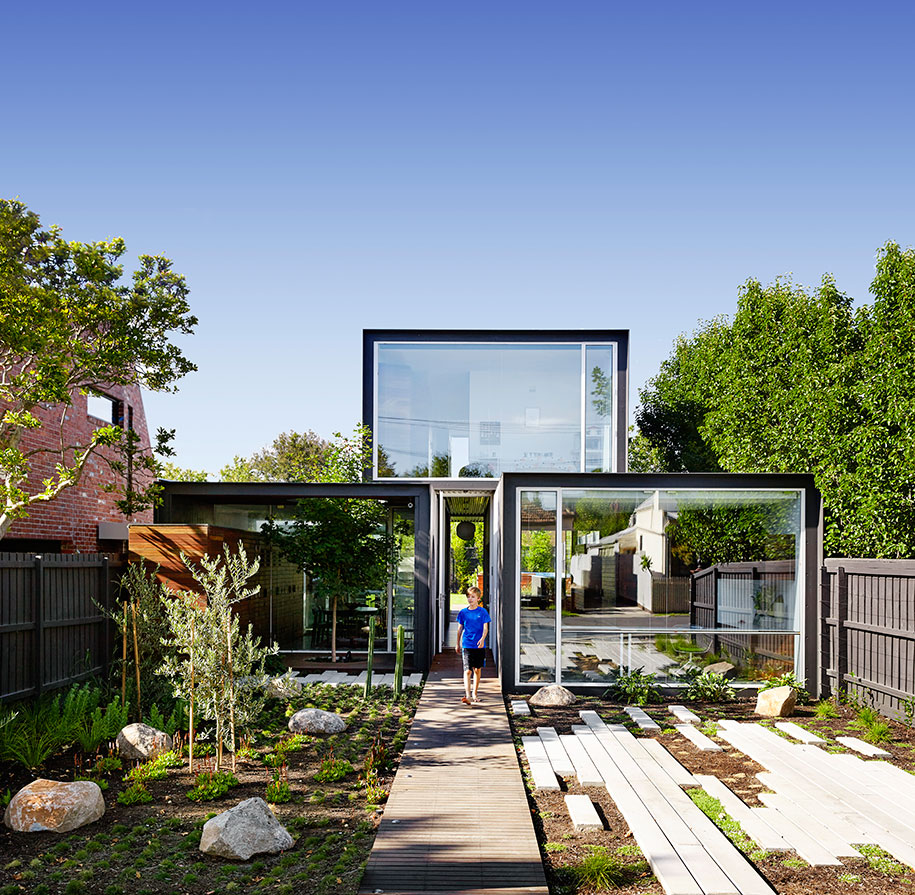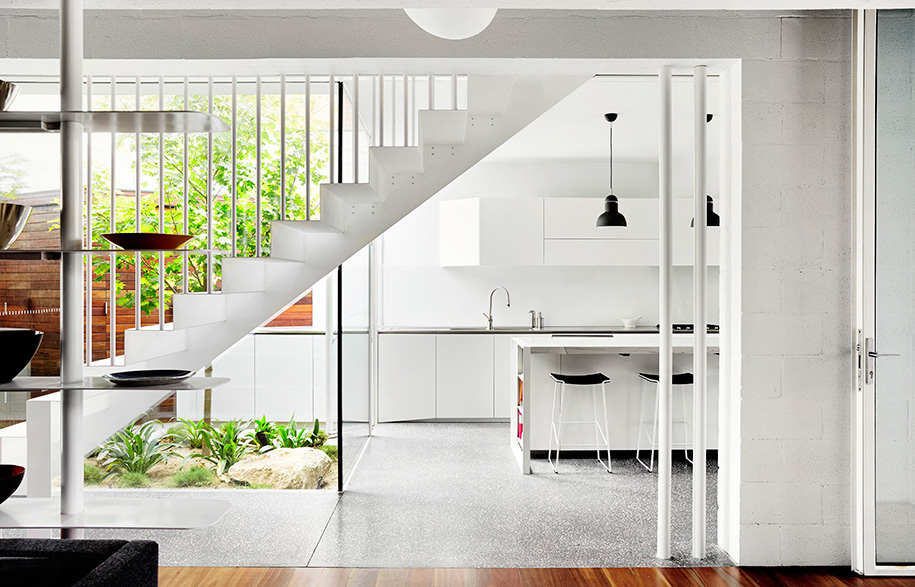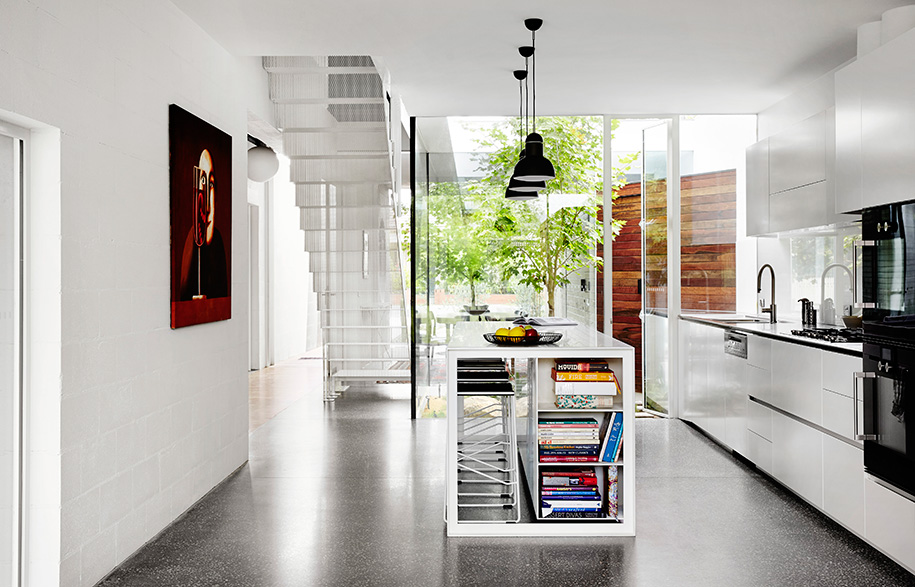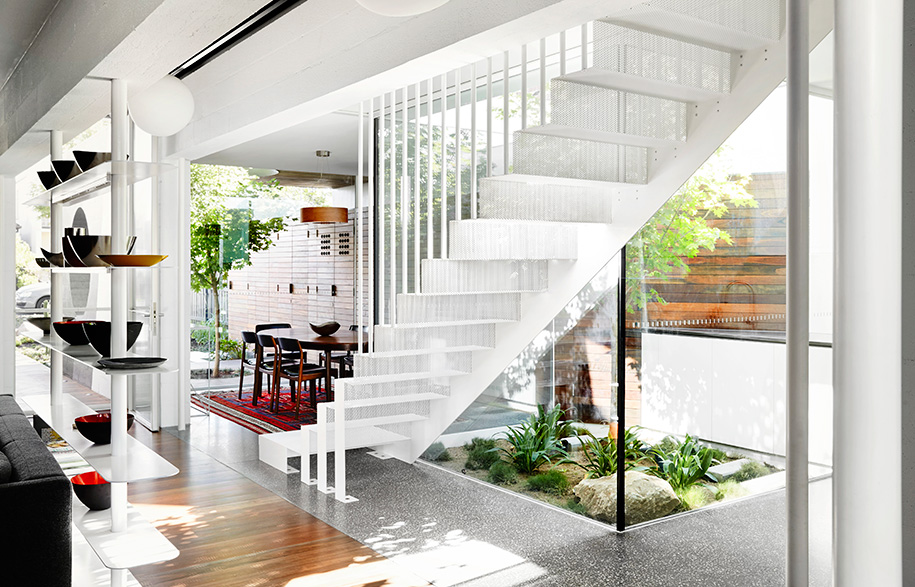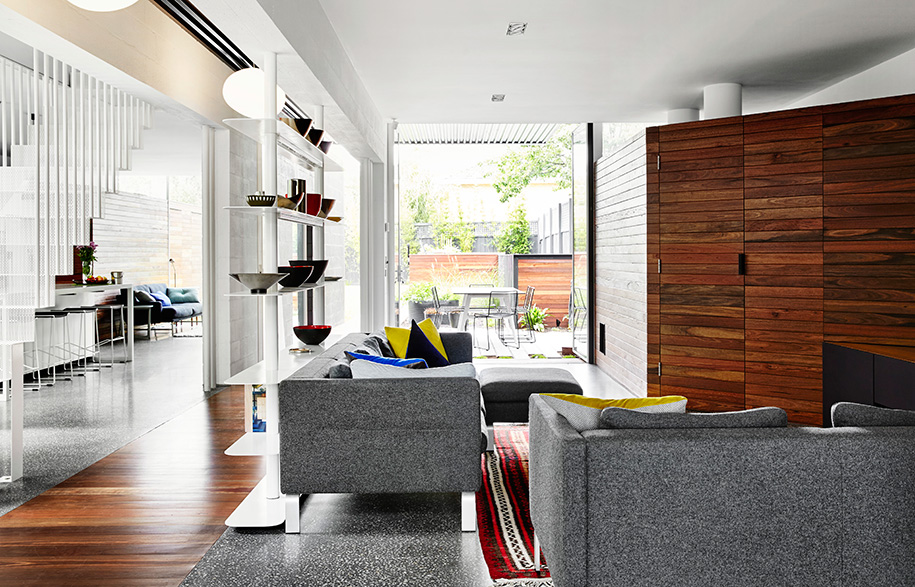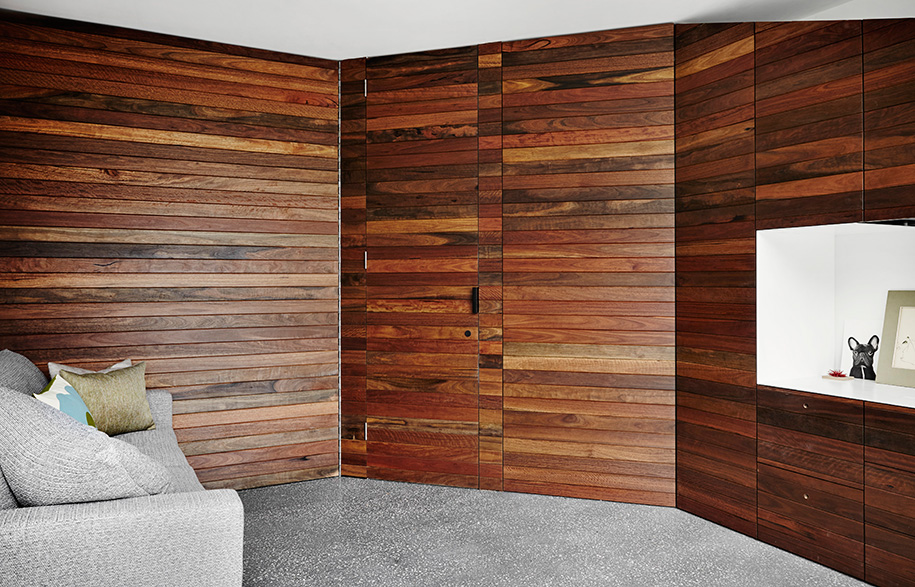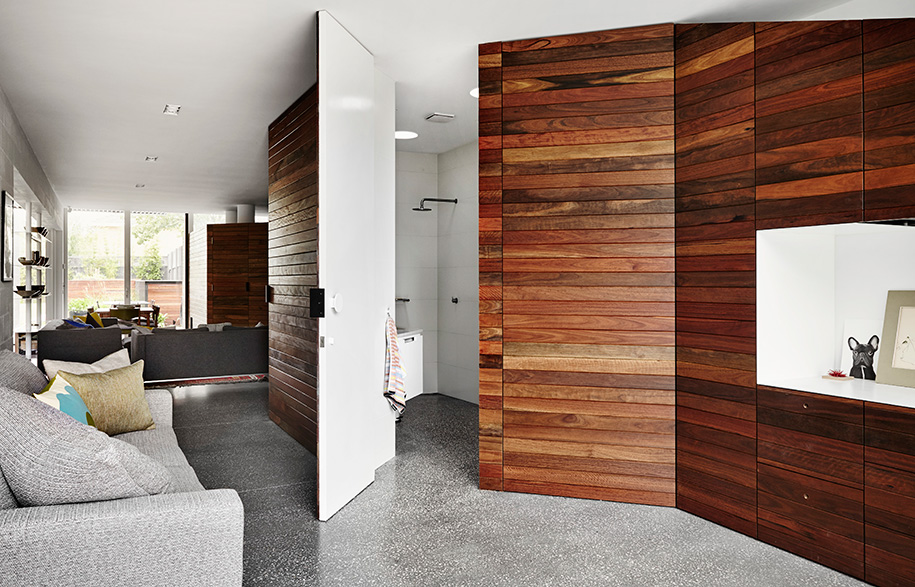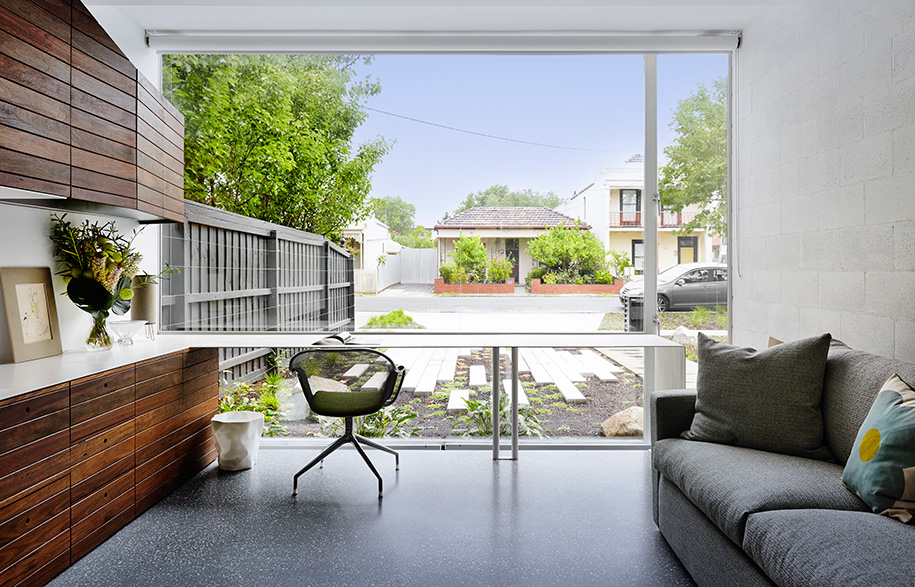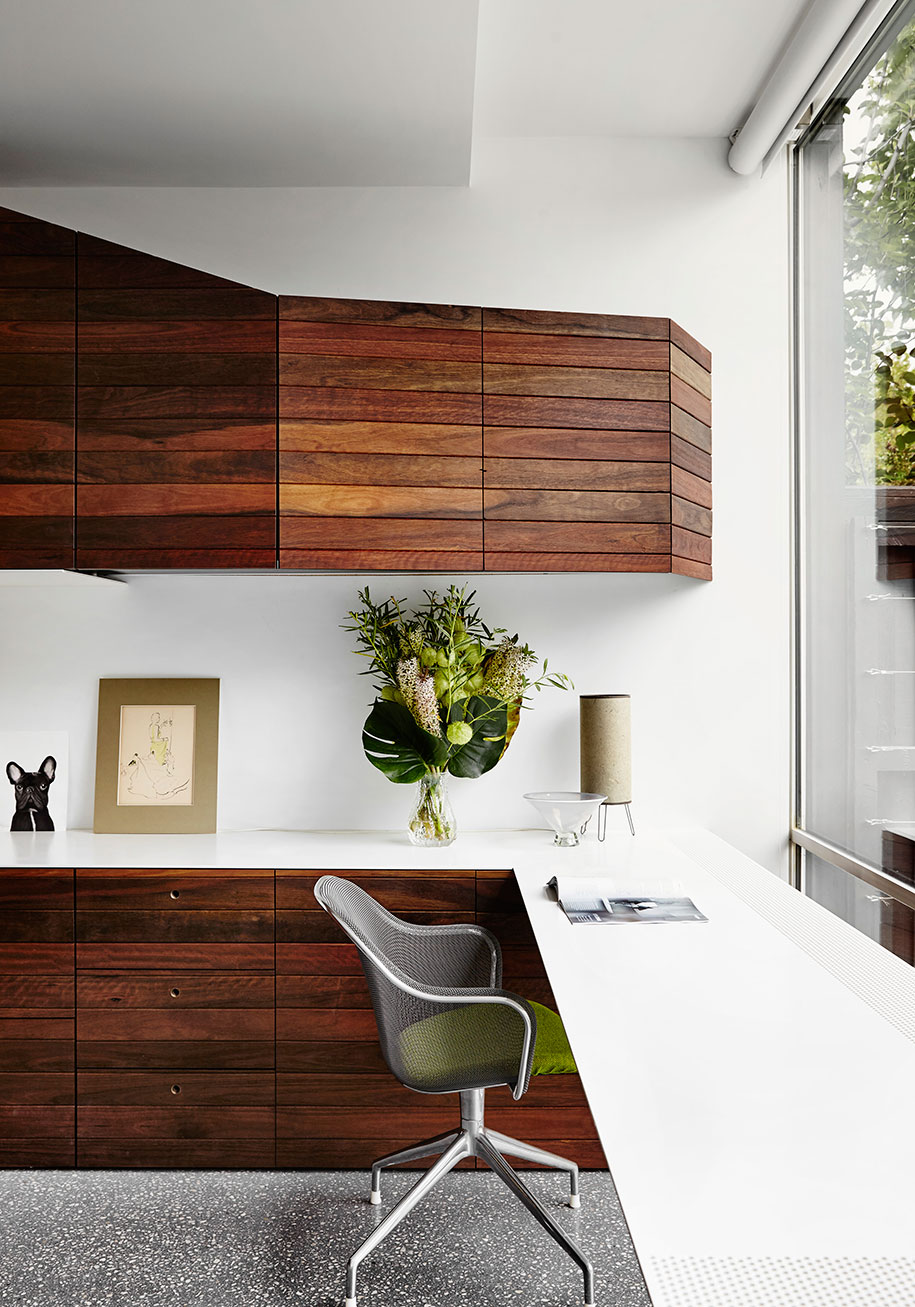 ---