TSAR Carpets are an Australian-owned and design-led collective who operate to an ethos of curation and consideration. As a group attuned to the design process, TSAR consider their carpets as a way to express the soul of a project, creating tangible products that elevate the interiors of any space. Their latest collection Passage is a collaborative force, a partnership with architect and interior designer Brooke Aitken that is an ode to light and darkness and the rhythmic passage of time that it brings with it.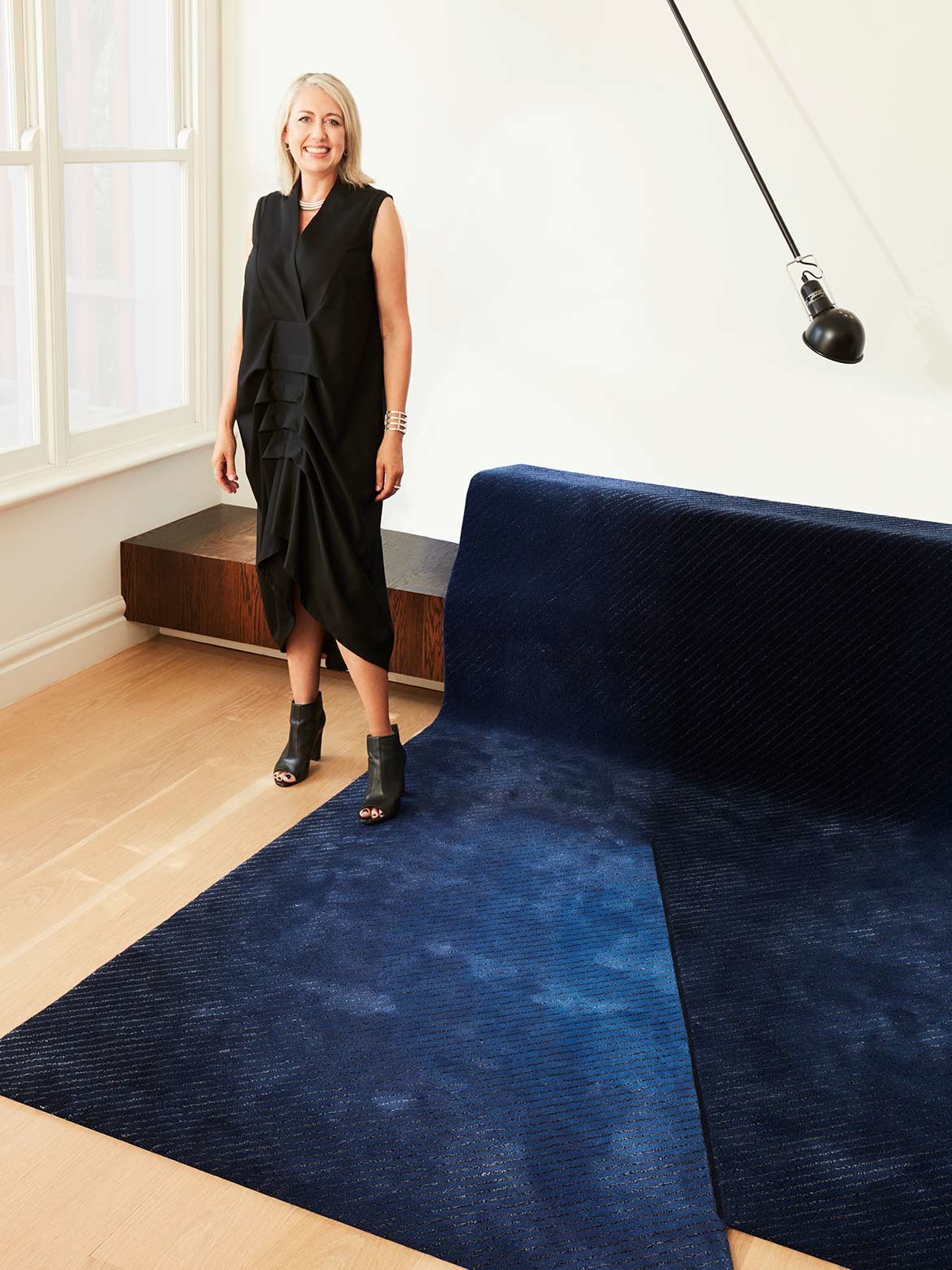 Over the span of her career, Aitken has built a reputation drawn from the slow architecture movement. Her process and methodology is highly curated and deeply considered, a careful calibration of brief and context, of intuitive design that relates to the way space makes people feel, think and behave. Led by her own responsive design style, Aiken woke one night from a vivid dream about the passing of time. Inspired, she grabbed a pen and sketched out styles and marked down colours, later hanging this scribe on her pinboard as a note to her future self. It hung in its place for years before a serendipitous collaboration provided the chance to bring Aiken's dream to life.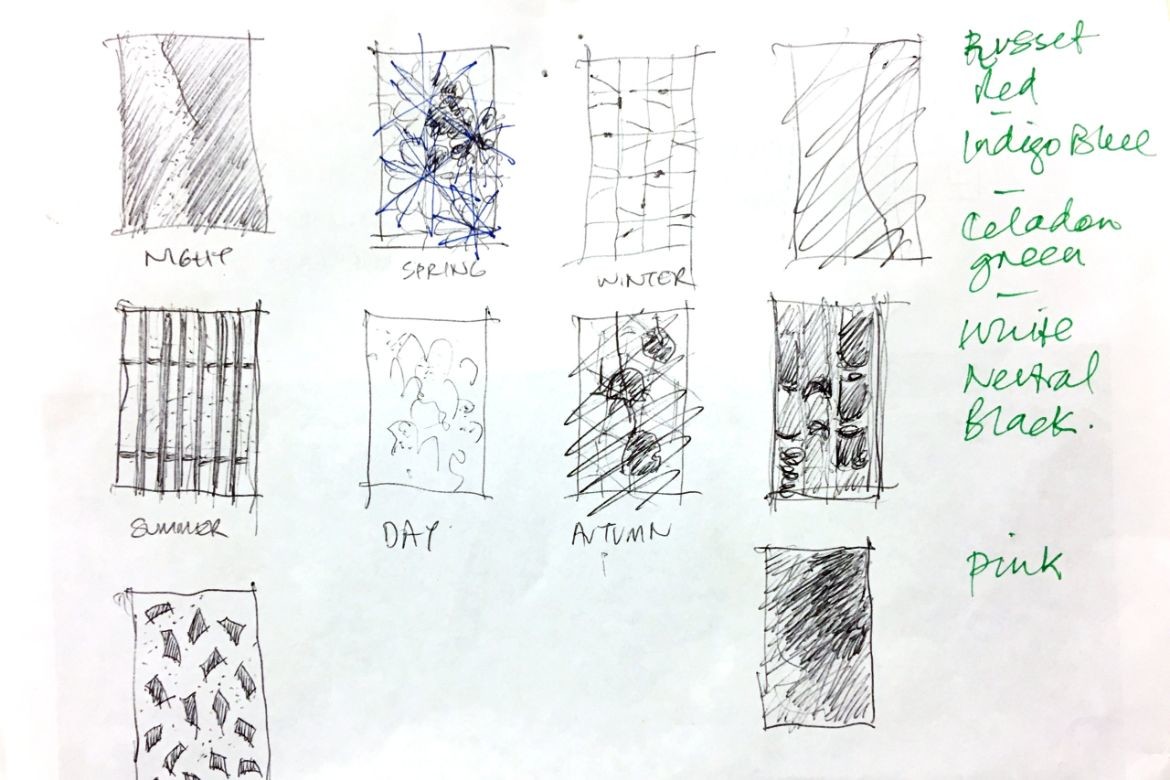 In this light, TSAR's collaboration with Aiken now seems almost inevitable, a meeting of minds that was – somewhere and somehow – always destined to happen. And so, Passage was born. An evocative collection of 12 carpets, each embodying one of six ephemeral stages: night, day, summer, autumn, spring and winter. Expertly crafted, each piece clearly speaks to these stages of our being, recalling memories of time past and gently alluding to moments still to come.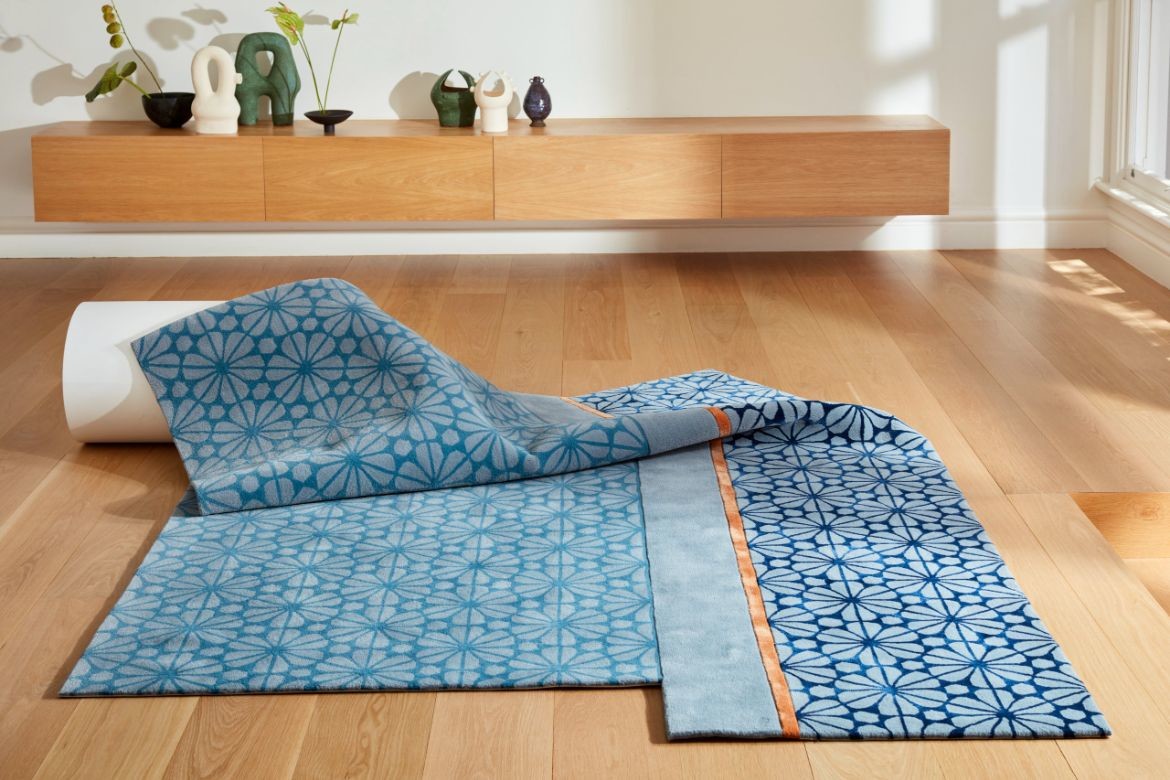 We sat down with TSAR's Design Manager Teresa Ceberek and Brooke Aitken herself to dive into the process, the product and the inspiration behind their exclusive collaboration.
HL: How did the collaboration come about?
BA: I knew I wanted to collaborate with a company that had a point of difference rather than one of many in a stable. My TSAR contact had brought me some samples of product from them at a time that coincided with a client who was considering getting us to design a bespoke rug. That sparked the idea to approach TSAR and the collaboration went from there.
TC: We connected with Brooke through our Sydney-based team member, who Brooke had been in contact with regarding opportunities to work together. We were impressed and intrigued by Brooke's architectural and interior work and decided to discuss collaborative design opportunities together.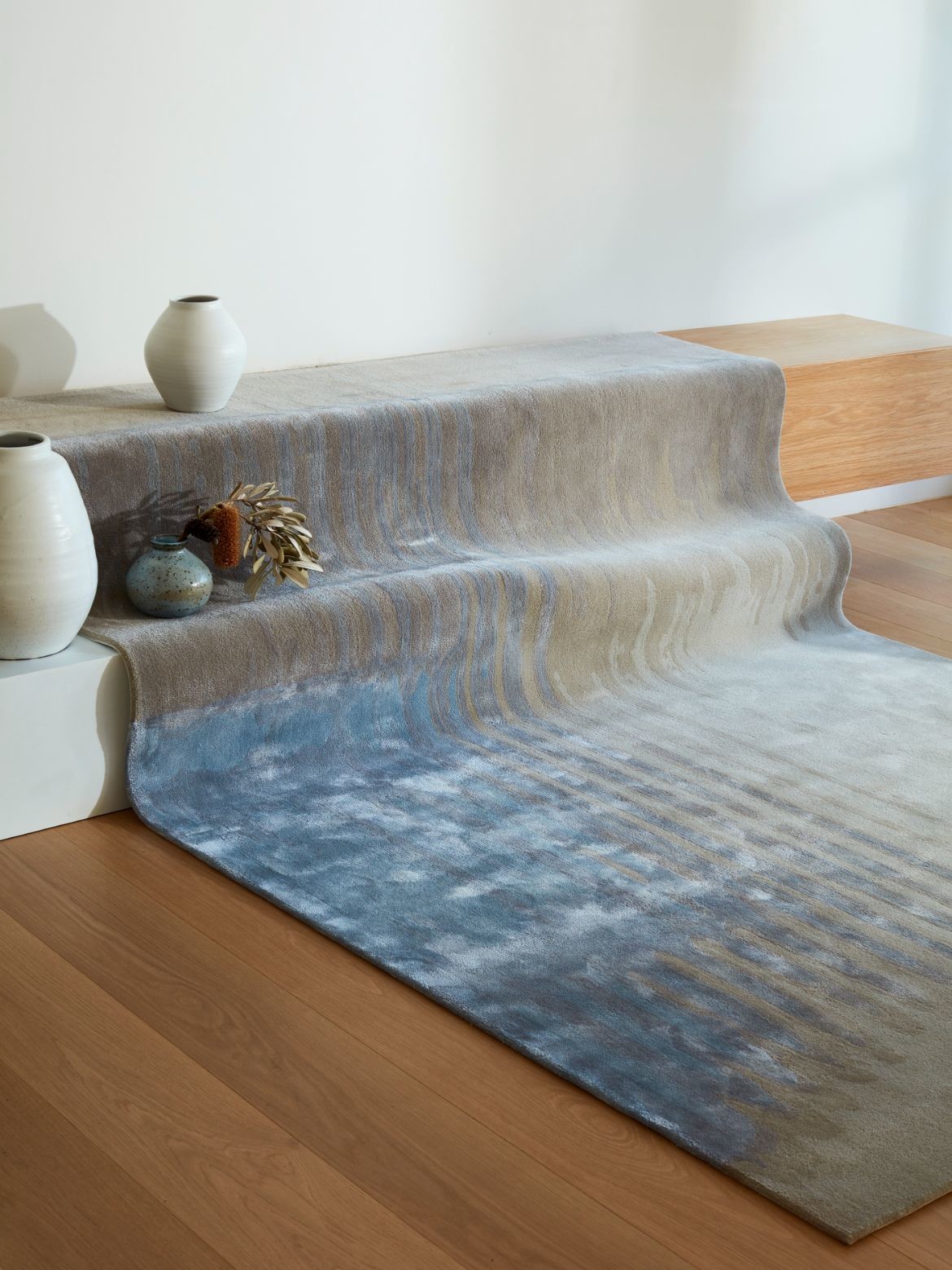 HL: Was there something particular about each party that made the collaboration work?
TC: Brooke has a very strong eye for design, and with any collaboration we want the designer or artist to express their vision and have their own signature style included in the design. Brooke embodies the essence of this, she had such a strong idea of what she envisaged the collection to look like.
BA: I really kept the design on my drawing board for some time just waiting for the right company and right moment to materialise. My practice always tries to design for endurance, not of the moment. I absolutely detest the word 'trend' and I try to ensure the work we do is classic and not of a period of time. TSAR Carpets are designed to last a lifetime and their past collaborations strengthens this.
'Passage' is the passing of age, as well as an architectural space, and a notion of passing through space and I think this reflects our collaboration as well.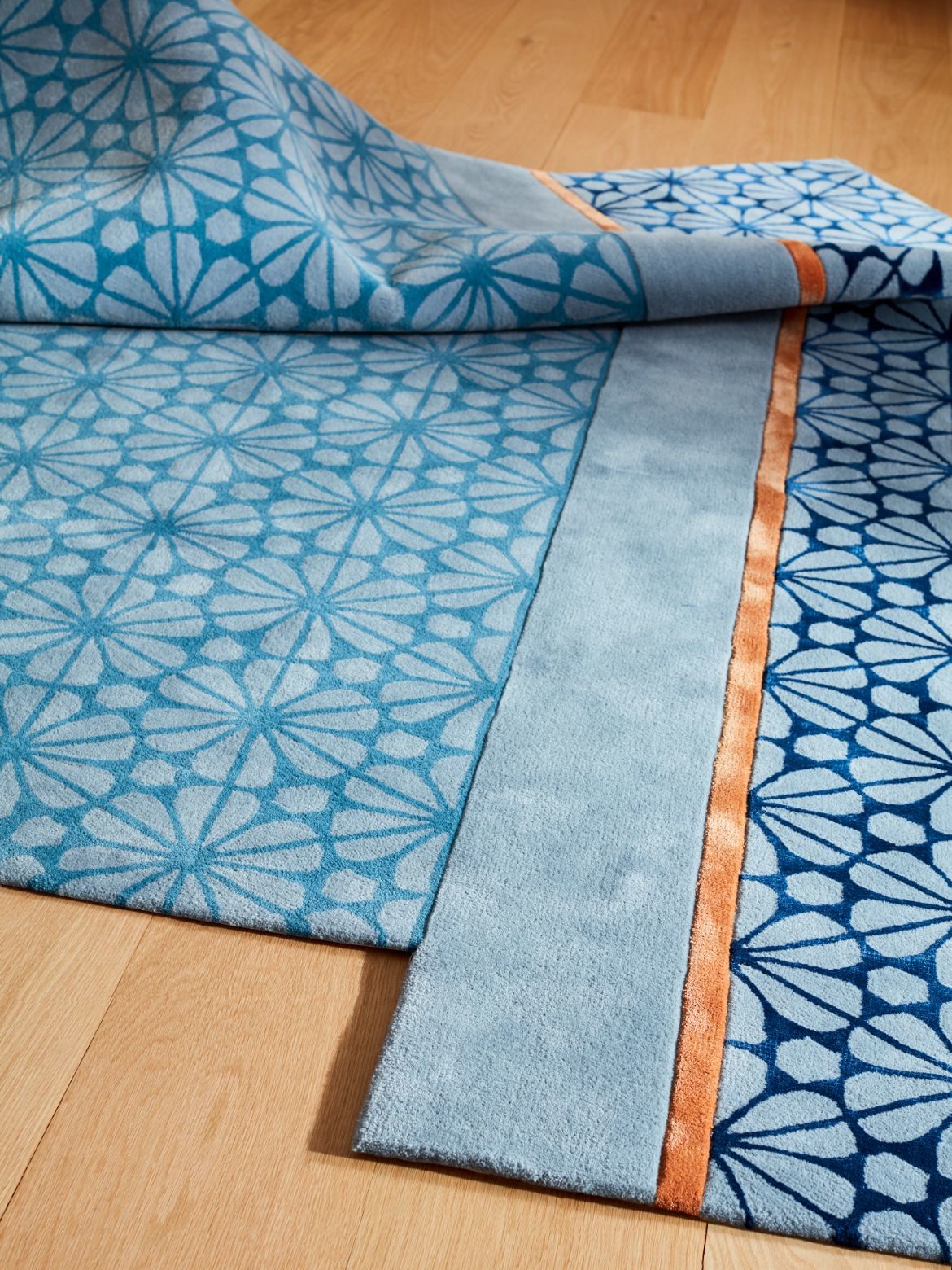 HL: This collaboration was primarily done through COVID and lockdowns. I assume this made things a little different!
BA: I initially created six designs in photoshop which were then passed over to TSAR. Then came a period of great collaboration where we pushed and pulled graphics and processes to the end product. The TSAR team were amazing to work with in bringing this collection to life and the collaboration felt seamless. Because this took place during Covid, we worked completely remotely, I only met Teresa on the day we were photographing the collection!
TC: Because of lockdowns, we had to rely completely on calls and video meetings to collaborate and finesse our designs. However, I loved trying to interpret the vision of someone who has a strong sense of self. Brooke had very clear ideas and… it was then up to us to nurture and fulfill the vision as best we could from a manufacturing standpoint.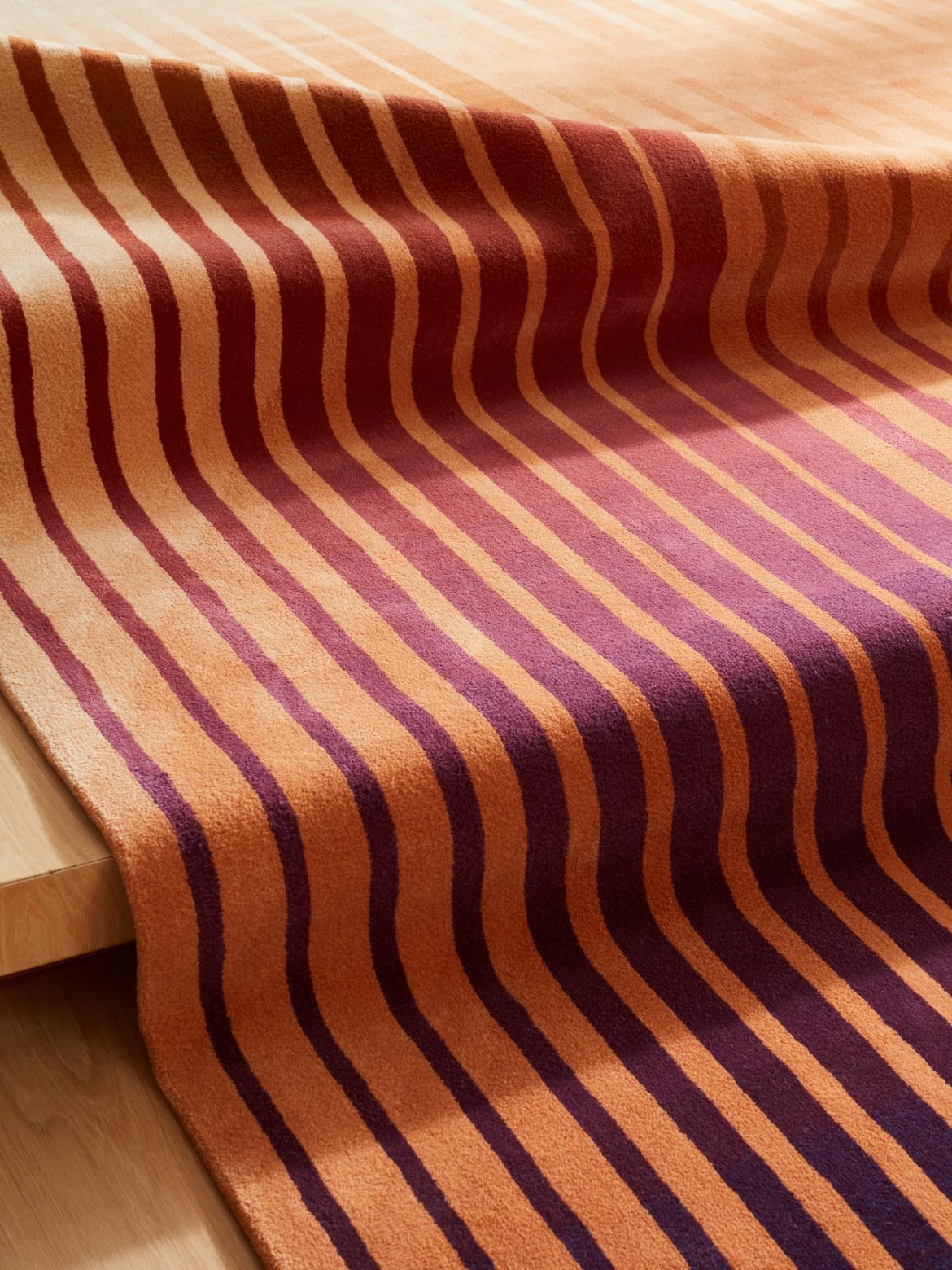 HL: Beyond the dream, what other influences were at play in this collection?
BA: I have had a long love of Japanese architecture and design. The human desire to mark time and the inherent beauty in the way the Japanese culture marks time in their architecture and design has been highly influential in my design process. The ebb and flow of time, the continual changing and passing of the seasons, and the celebration of such has something special for us all to consider and be thankful for. This resonated soundly within Covid, where we all had our focus on each day through the pandemic. I found sheer pleasure in seeing a bud form, or a leaf drop through the long months.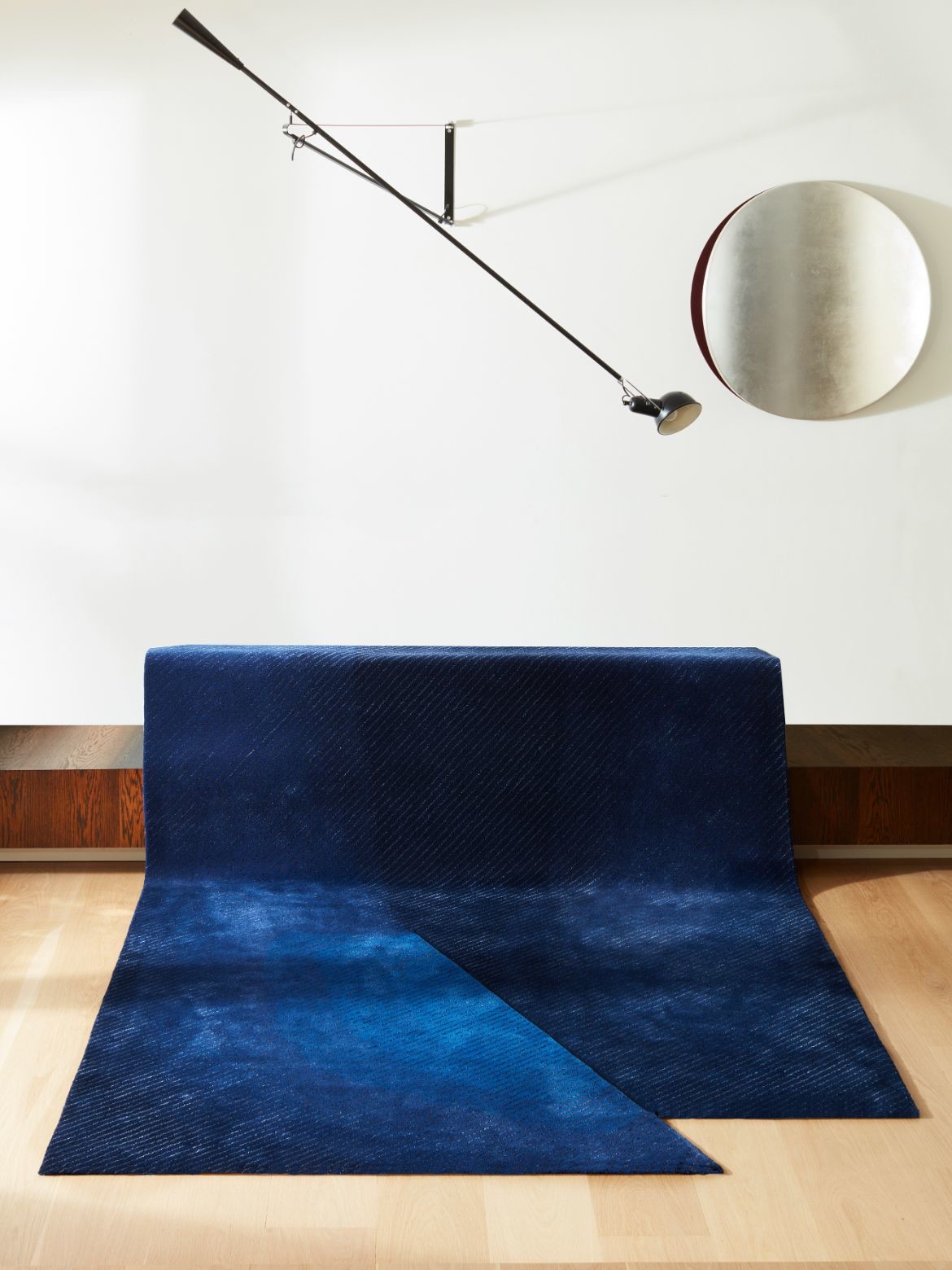 HL: The texture and craftsmanship of carpets are so important in their quality and feel. Can you take us through some techniques that were used for Passage?
TC: We explored a variety of techniques in this collection to align with the concept and design that we wanted to showcase. The Winter rug uses natural, undyed wool, to connect with the warmth needed during this season. The Night rug uses a Tencel fabric stipple to represent the stars in the night sky. Other techniques featured in the hand tufted rugs include carved and beveled details, pile height shifts, gradient fades, NZ Wool and the use of Tencel fibres.
BA: Texture is so important to me and the designers at Tsar were able to conceive that right pitch between texture and design. The textured loops in the Autumn and Winter rugs provide a different feel underfoot, a delicious ruggedness which reduces the "perfectness" of a rug. That perfection in the imperfect is something we strive for daily.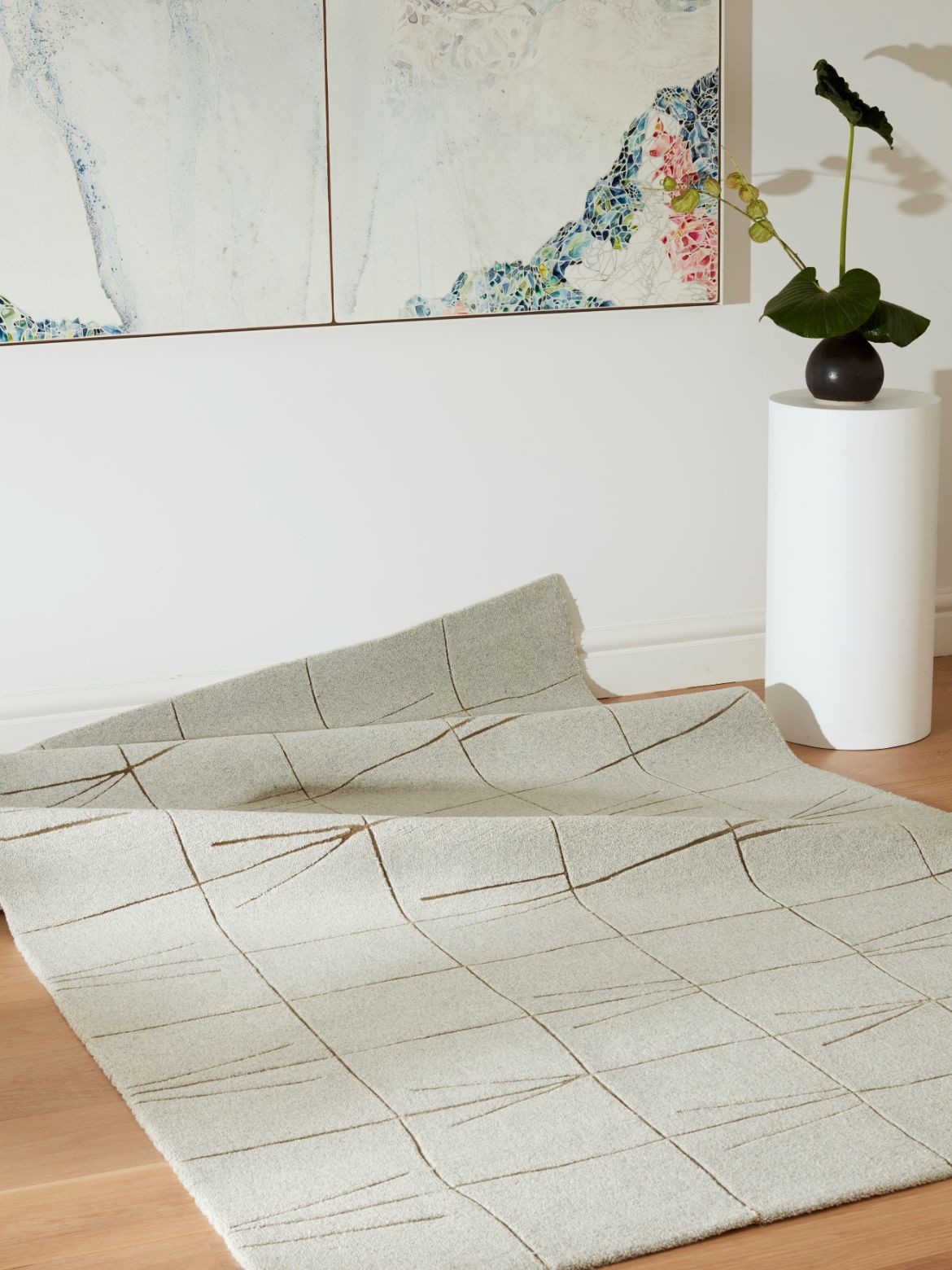 HL: And finally, what was your highlight of the process?
TC: The best part was the final results and seeing our hard work come together and pay off. The collection is sophisticated and contemporary, which connects with a diverse range of personal tastes and interior styles across our work – we are so pleased with how it turned out.
BA: Seeing the rugs for the very first time at the photoshoot and the nervousness of what I would finally see brought to life was electric. Each piece has their own character and they allow so much freedom of expression with many interior designs in so many applications. I really wanted to create a collection that had longevity and detail that was not seen in the market place before and I think we achieved that.
TSAR's flagship showroom is located in Melbourne, with design studios in Sydney, New York, and London. TSAR rugs and carpets are manufactured at their own factory in Portugal.
Read more about TSAR Carpets, discover the passage collection, download the e-book or request more information here.
TSAR Carpets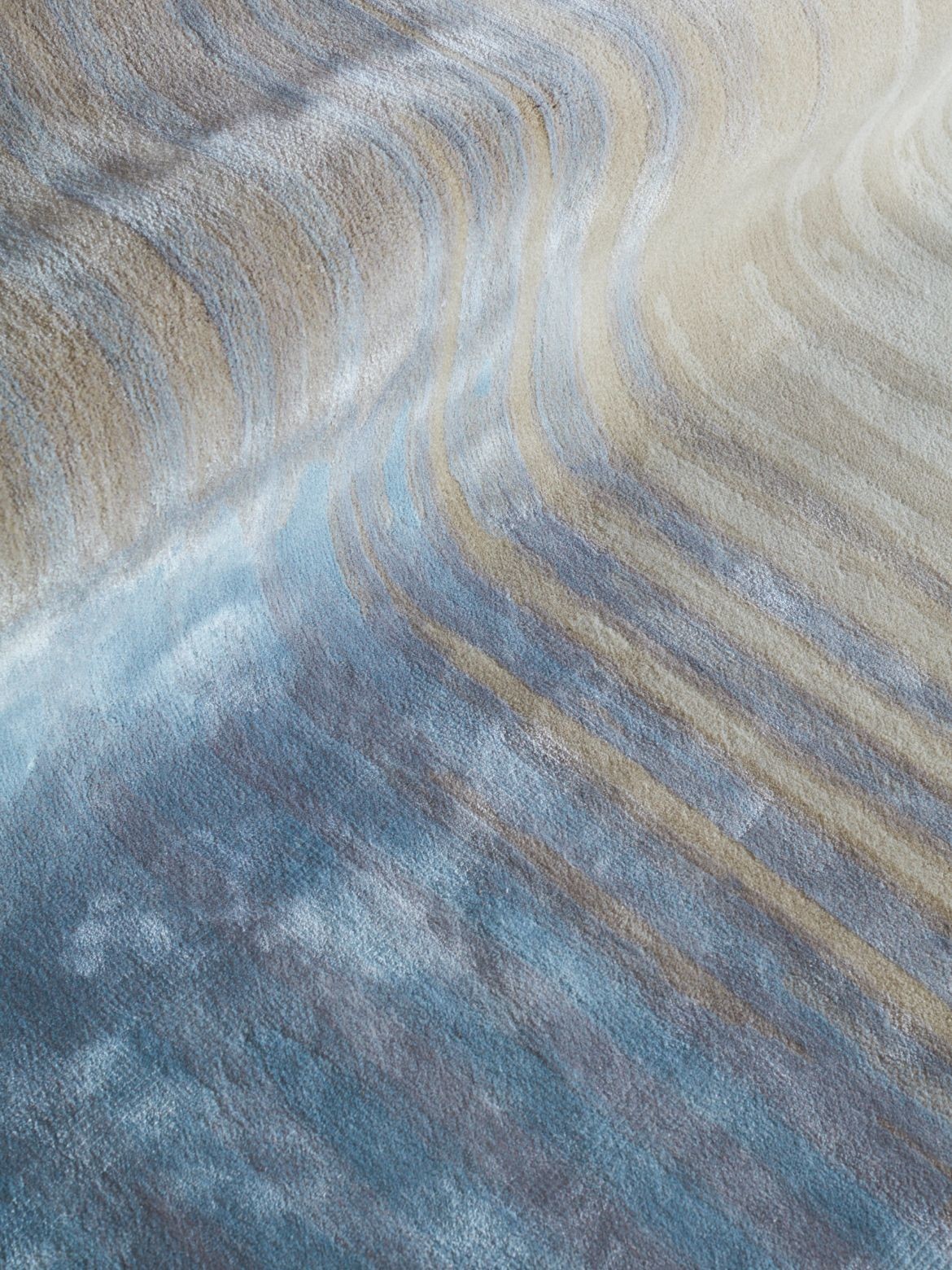 ---