Romance was where it all began for Vince Lim and Elaine Lu. They met while studying architecture at Cornell University, New York, and they're now partners in work as well as in life, having established multidisciplinary design studio Lim + Lu in Hong Kong in 2015.
"We didn't know each other's design aesthetic prior to working together," says Vince. "We started dating and then down the road, we said. We should do something together. Which could have been risky, but it worked out nicely."
So nicely, in fact, that in 2017 Maison & Objet named their studio one of five winners of the trade fair's Rising Asian Talents award.
Their star has risen rapidly, especially so considering they only arrived back in Hong Kong and set up Lim + Lu two years prior. The duo readily admits that one project is responsible for their success: their own home. This 112-square-metre space has attracted plenty of attention from media and prospective clients. And no wonder: it's fresh and alive with colour – soft, Scandinavian pinks, rich, cobalt blues and cosy emerald greens – and a poster child for the kind of multi-purpose spaces compact home owners need.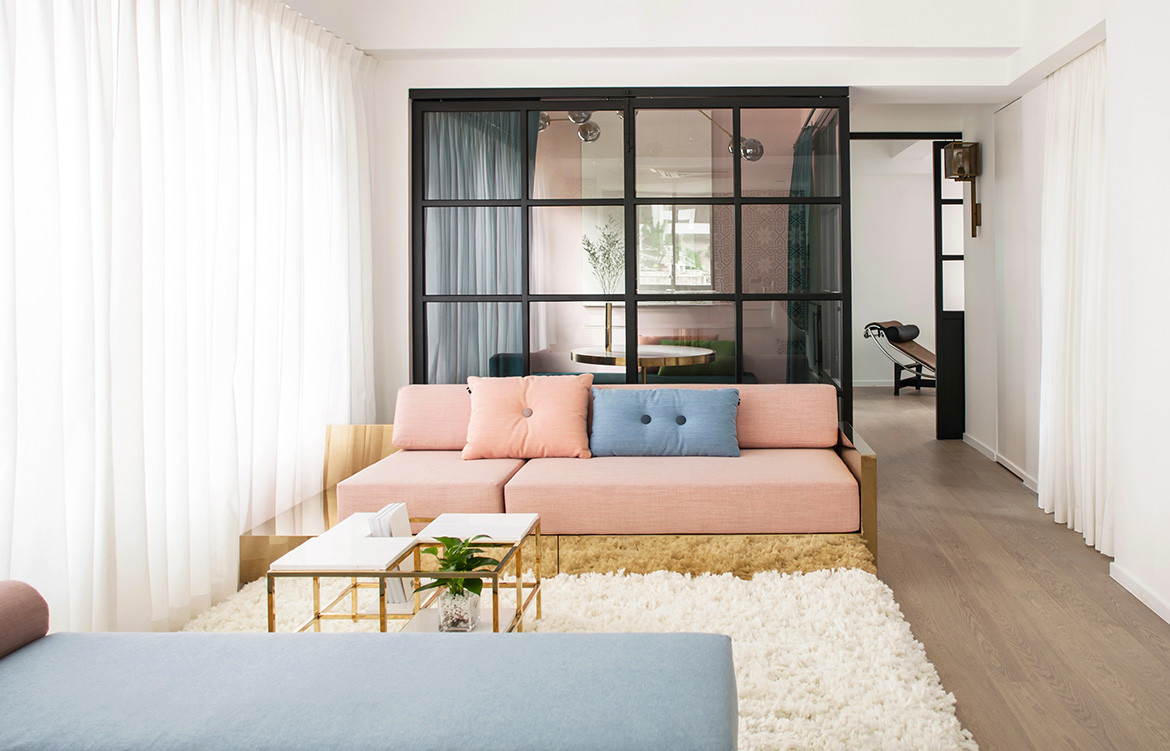 The pair used partitions in their flat to create flexible spaces that can be used in a number of ways. Take, for example, the study-slash-dining-room-slash-guest-room. Coming off the living room, this space features a table, chairs and a pullout daybed that's part of Lim + Lu's Mass series. Here, sliding doors allow the pair to open up or close off this room, depending on their needs.
"It's all about versatile and flexible spaces and objects," says Vince. "An overarching theme for us is designing objects and spaces that encourage interaction and curiosity. Nothing should be static."
"That's how our thought process begins," explains Elaine. Indeed, it's how they worked when Tai Ping commissioned them to create a carpet for the residential market. "Our first thought was how do we break with the typical, static carpet that never moves?" She continues: "We designed the carpet in geometric shapes, creating three different modules that users can reconfigure for different spaces."
The result is Reform, a curvaceous carpet made up of overlapping circles in different textures and in shades of pastel pink and blue, and, like many of their other pieces, it has a place in their home – on the floor of their bedroom.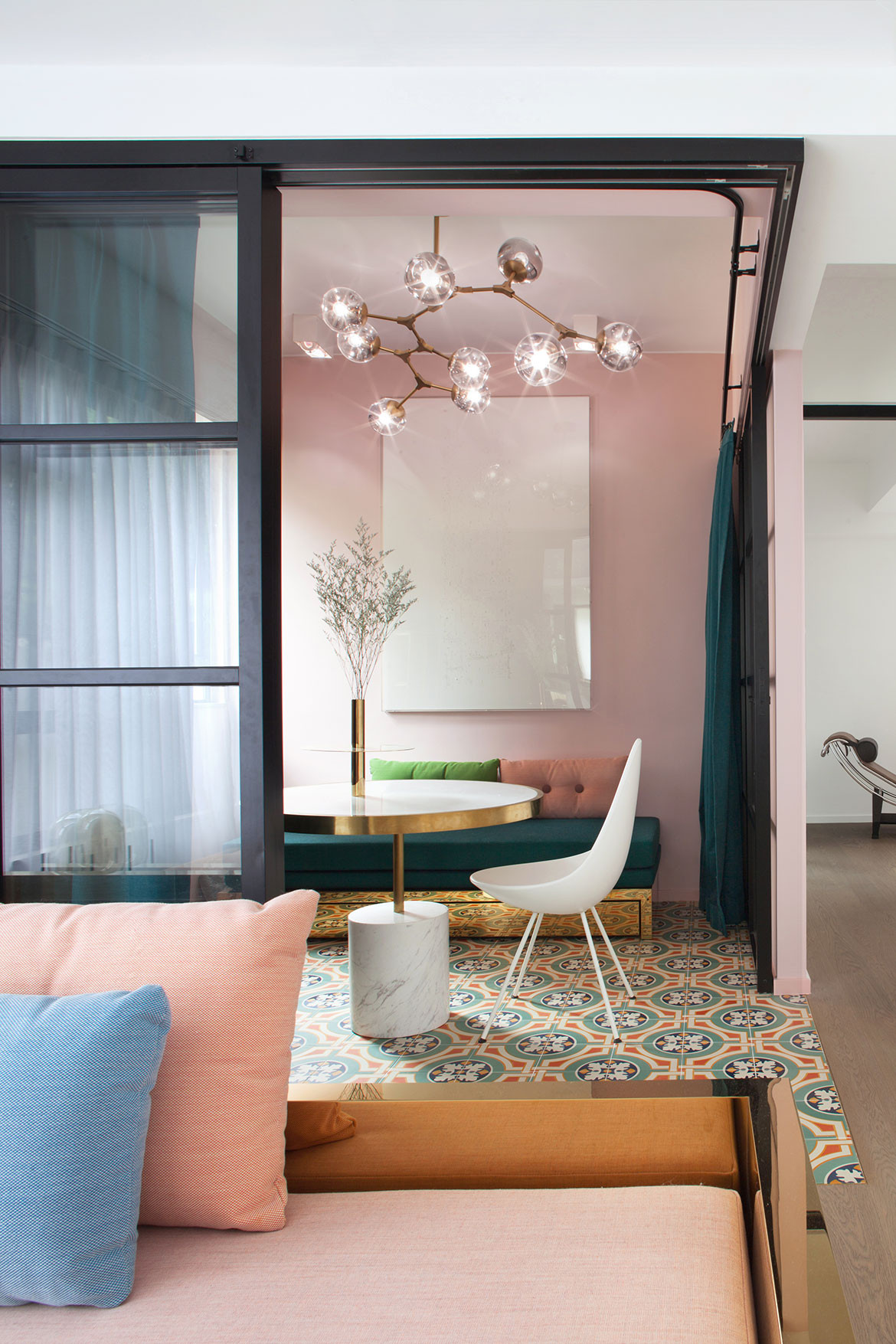 "A lot of the prototypes end up living in our home. We keep refining them and changing them," says Vince.
There's the paneled coffee table, the modular sofa and the bathroom mirror – all of these are original Lim + Lu creations, and all of them are designed with flexibility in mind. The Lunar mirror is "a vanity mirror for two", says Vince; divided into two halves, it's designed so that Vince can use the mirror on his side while Elaine uses the cabinet on her side.
Then there's the Mass sofa: it can be configured in multiple ways, with cushions that can be positioned on different parts of the brass base, giving the user a range of options when it comes to table surfaces and seating arrangements.
This piece is now in production, snapped up by Danish brand New Works after they saw it in a story about Vince and Elaine's home. "They reached out and said they wanted to develop a range of seating based on this concept," says Elaine.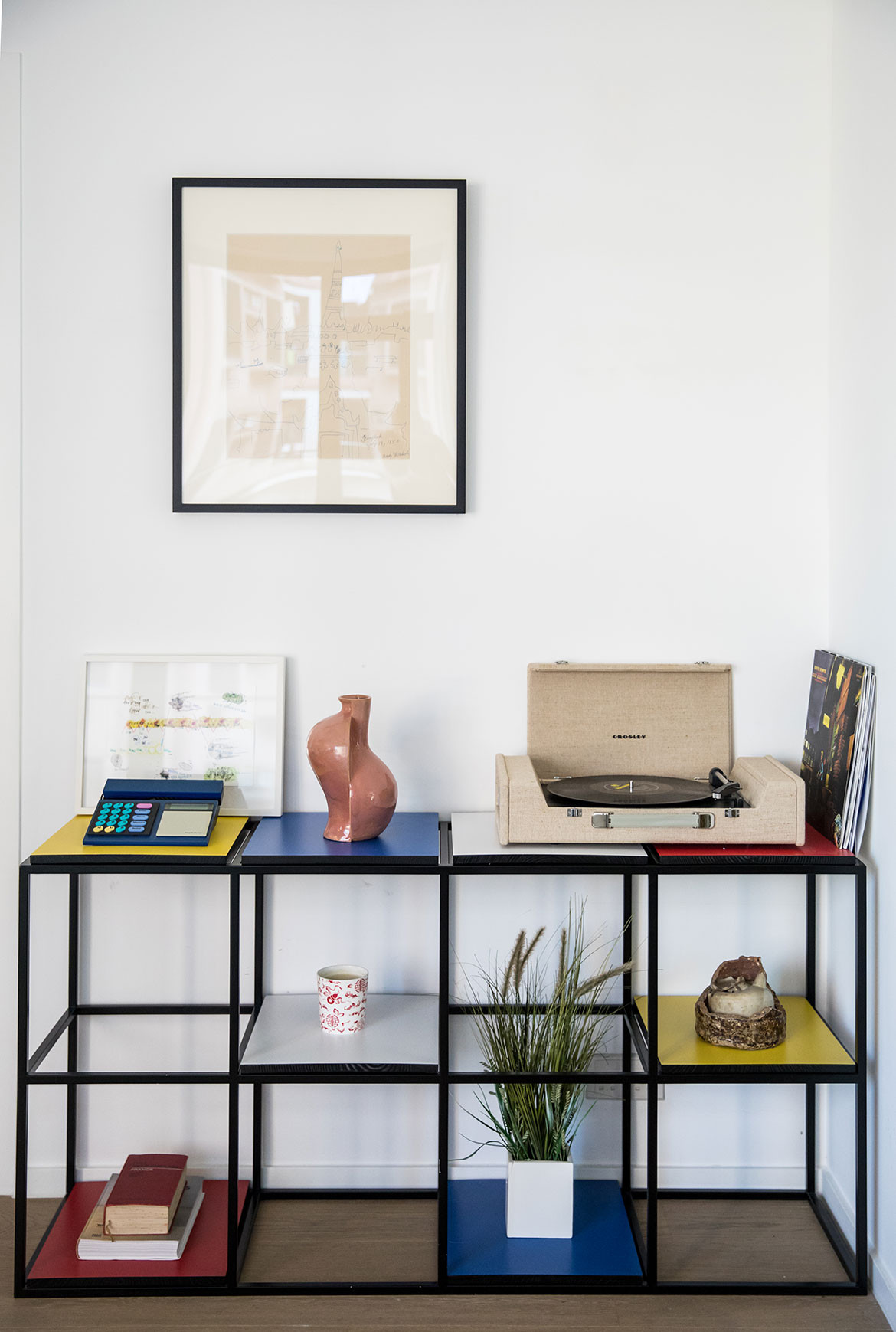 Furniture was where Elaine and Vince's working relationship began back in New York. Elaine was working at Robert A.M. Stern Architects, and Vince was at Kohn Pedersen Fox. "At large corporate offices, the work can be really interesting, but what you're handling can be really mundane. So we wanted a creative outlet," says Vince.
"We started designing pieces of furniture on the side. In 2014 we decided to exhibit at ICFF (International Contemporary Furniture Fair) in New York. We had positive feedback, but we knew we could go much further with them."
Their desire to take their furniture to the next level is what led them to Hong Kong. "We were fabricating in China – it's too expensive in New York – and we realised we needed to be on the ground," says Vince.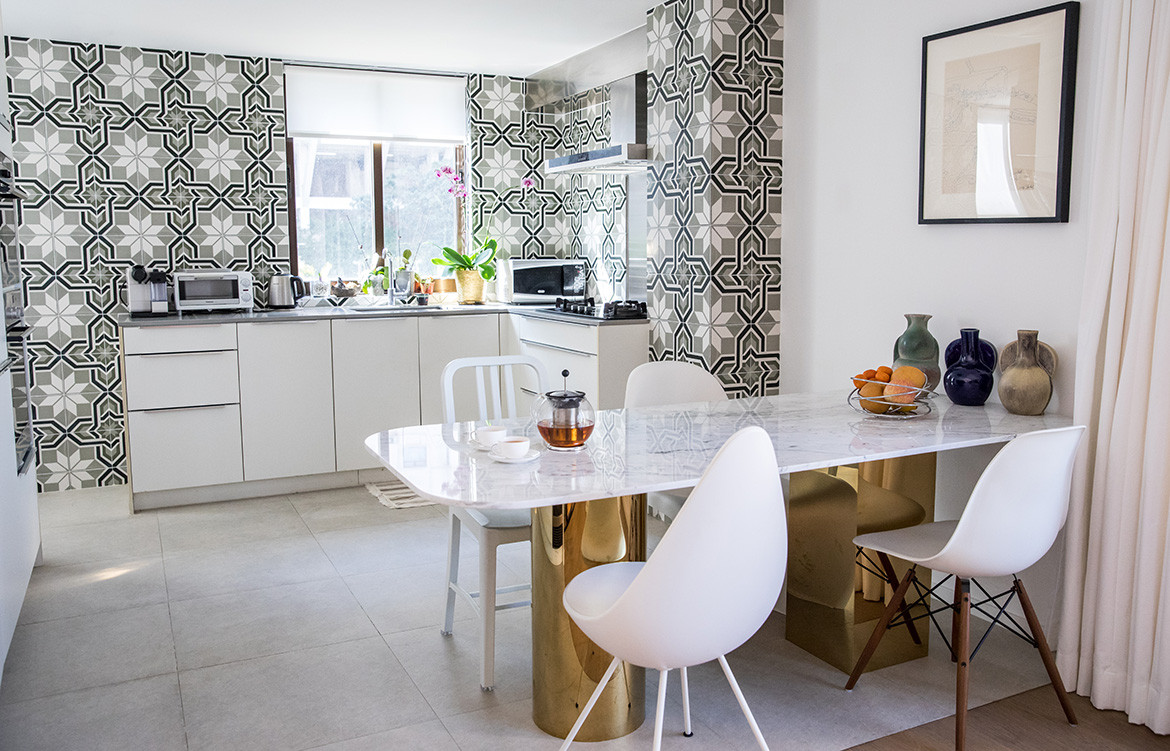 "We also wanted to be part of the first wave," he continues. "With M+ [the much-talked about visual culture museum, which is being designed by Herzog and de Meuron] opening up here and Art Basel happening over the last couple of years, I think there's a growing awareness in Hong Kong of art, design and creative industries."
"China's design awareness is also growing so fast," says Elaine. Perhaps that's why Lim + Lu is getting so much work in China. "Right now we're working on a food and beverage project in China and a series of stores there too," she adds.
With so much work on the table, do Elaine and Vince ever take a break?
Apparently not. "We don't have an off switch," says Vince. "It's hard to differentiate when you're working on the clock and when you're not working. Even when we go out on a regular date, we're looking around us and we're saying, Oh that's really nice, we should use that in our next project."
"People always ask us, How are you married and working together? Do you talk about anything other than design? – Not really!" says Elaine. "Design doesn't just enrich our lives… it is our lives."
Lim + Lu
limandlu.com
Photography by Michelle Proctor and Nirut Benjabanpot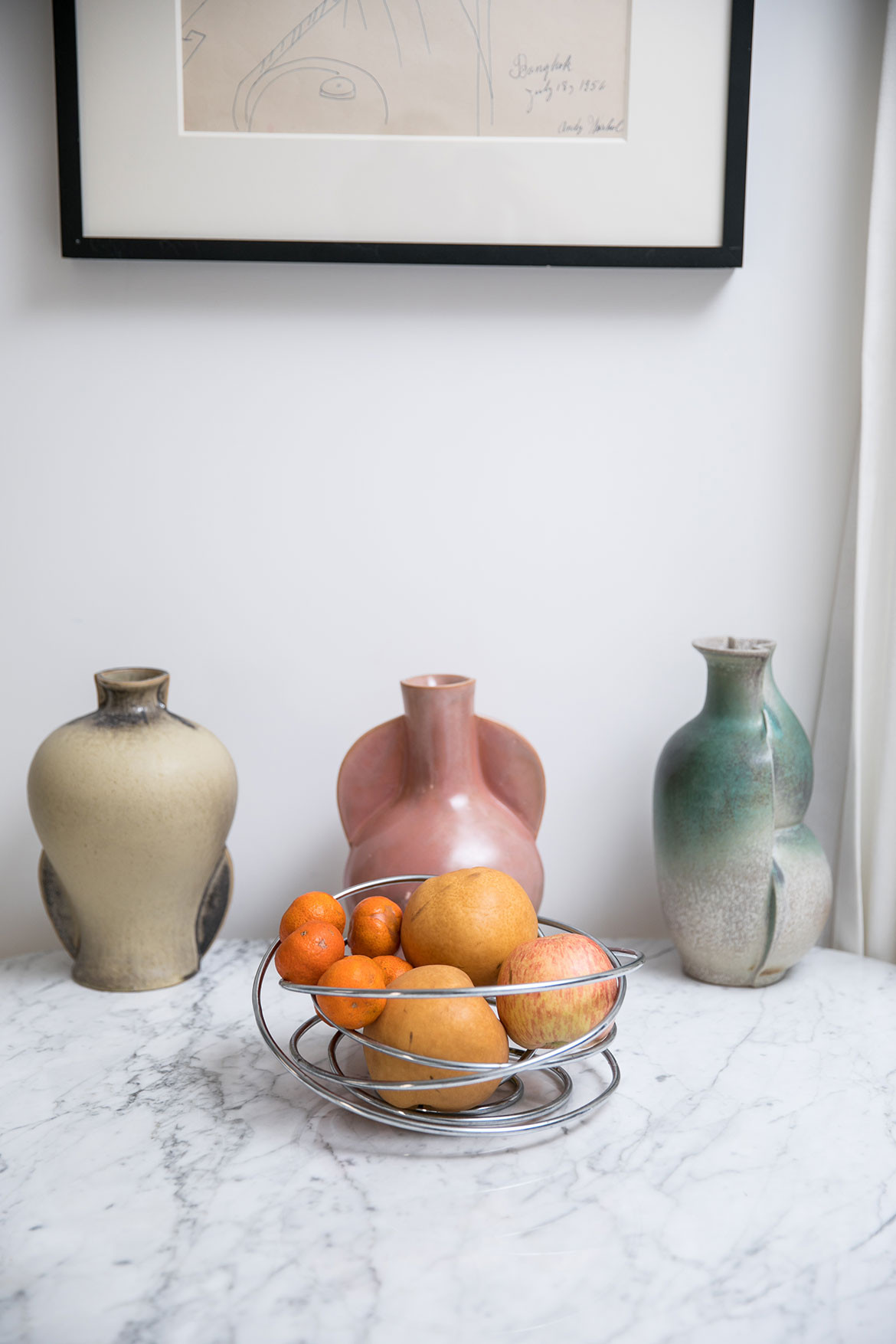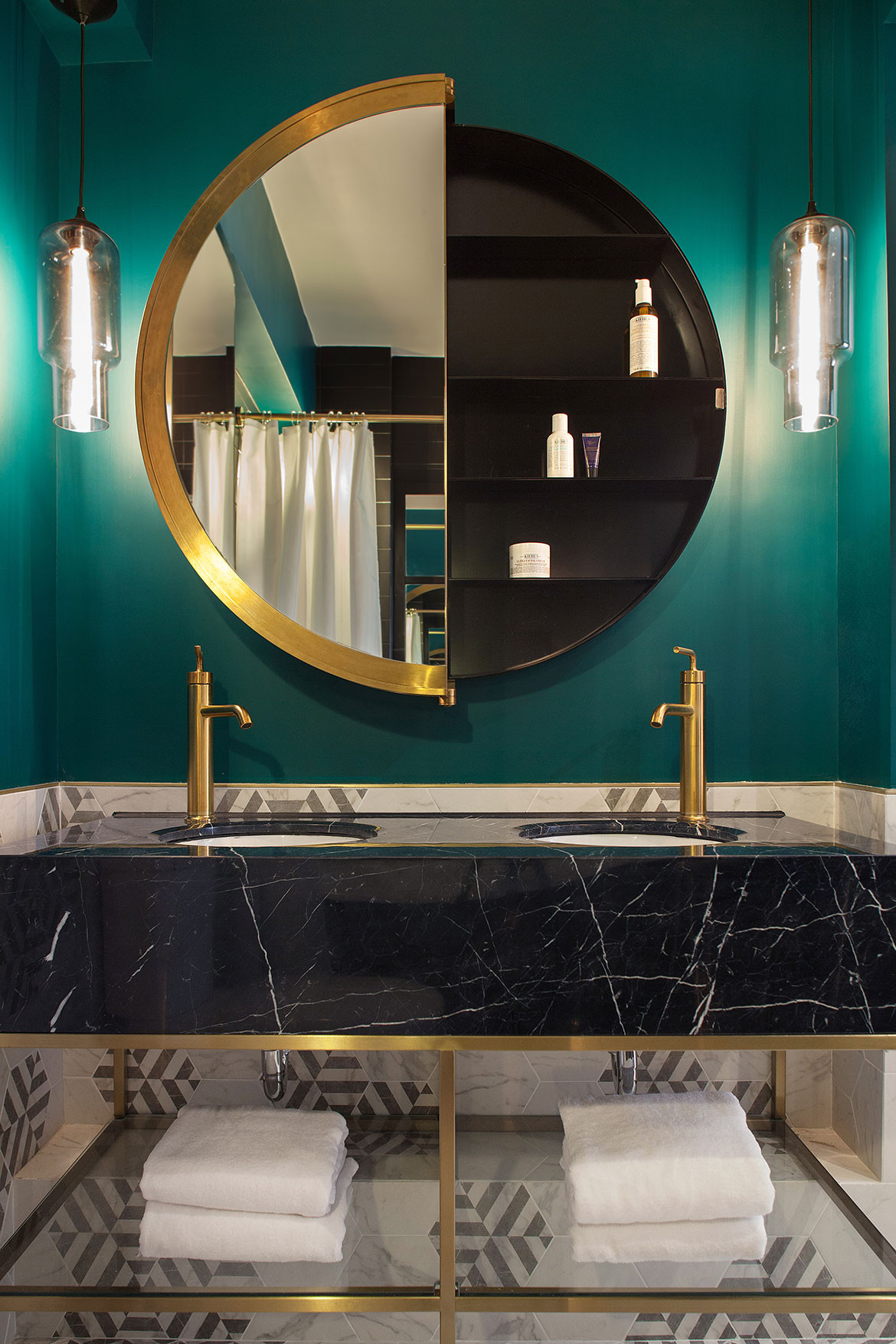 We think you might also like Residence HM by Lim + Lu
Tags: apartment design, china, Elaine Lu, Happy Valley, hong kong, Interior Design, Lim + Lu, Tamsin Bradshaw, Vince Lim
---