"Hungry colours are surrounding me" are the words to a song by The Unicorns. And they once played in designer Maricar Manalo's head constantly. It was a trying time for Maricar and her twin sister Maricor right after they left design and film studio Mathematics, to form their company MaricorMaricar in 2010. Those lyrics hit home, and inspired their first piece of hand-embroidered lettering with the phrase stitched in a watercolour wash effect — this became their signature.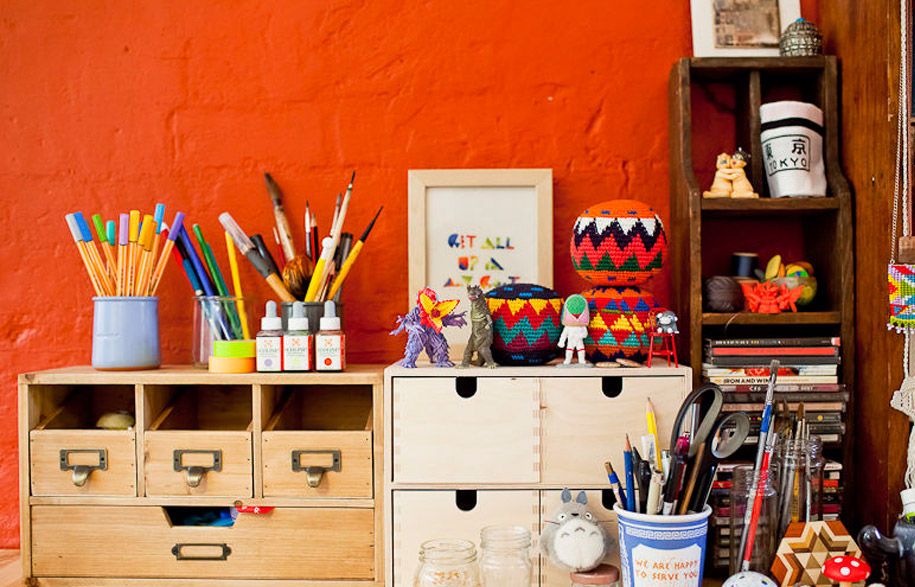 "The lyrics seemed to sum up that positive-negative relationship designers, artists or makers often have with inspiration and the creative process," says Maricar. The colourful and tongue-in-cheek embroidered aphorism soon attracted custom requests to embroider personalised mottos.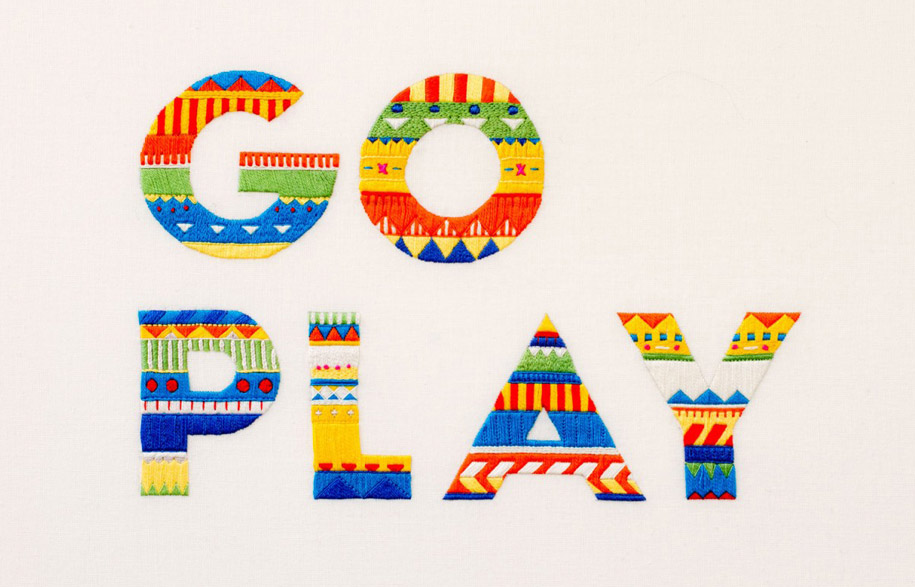 Maricor and Maricar — born in the Philippines and raised in Sydney — learned embroidery using a Reader's Digest manual and YouTube videos, in order to produce an animated music video tasked by Mathematics. Their portfolio now encompasses illustrations, animation, window displays and print. Kylie Minogue has featured their work in her book; TOMS shoes and West Elm Australia commissioned embroidered designs for window displays; the duo embroidered the word 'Delicious' in six languages realised in food motifs, for display at Hong Kong Airport.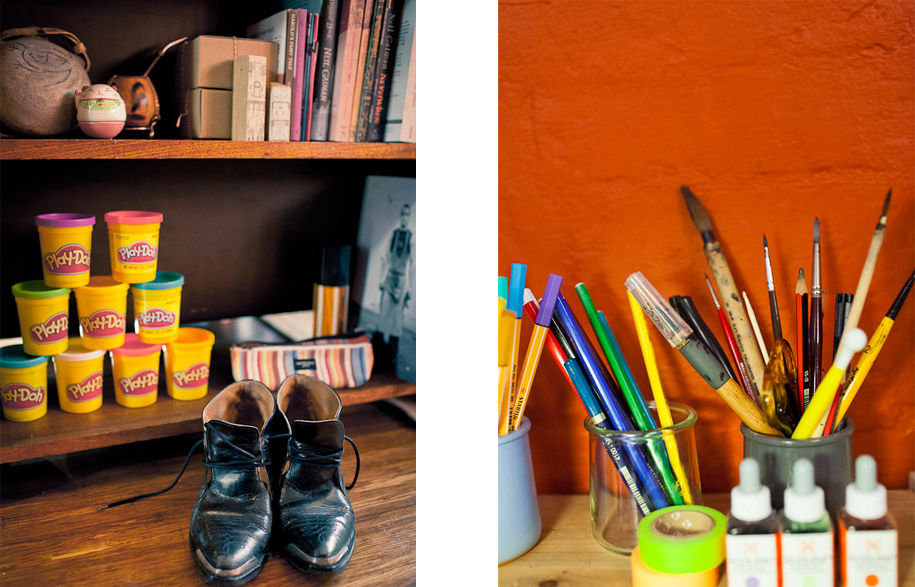 The Maps wall hangings, presented at Koskela last year, were inspired by their time in London after winning the British Council's Realise Your Dream grant. Colourful patchwork and fluorescent weaving paint vibrant panoramas of London Fields. It is their first foray into larger scale textile pieces, which they plan to develop into rugs, blankets and bed linen. Current works also include animating their Epic Battle series of quirky embroidered characters. The designers also cite Bompas & Parr as a dream collaborator to create 'Willy Wonka' magic in edible embroidery.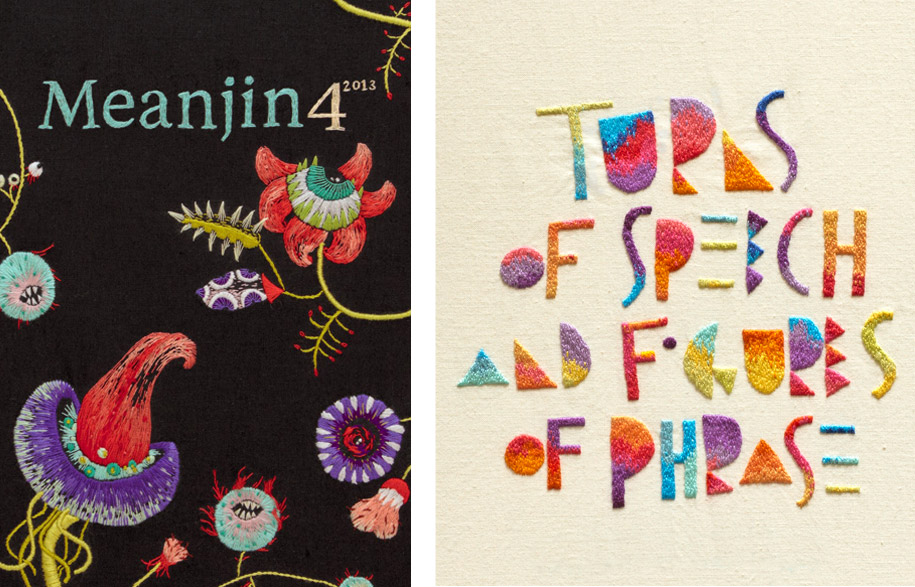 "We've always tried to use embroidery in an expressive way rather than the more traditional approach," says Maricar. "You'll see a lot of textural play in our work to evoke the feel of painterly brushstrokes or fluid colour transitions echoing watercolours." Quilter's cotton and linen are favourite materials to use. Remnant fabric sourced from fashion and design houses, and combined embroidery techniques with weaving were used in the Maps series.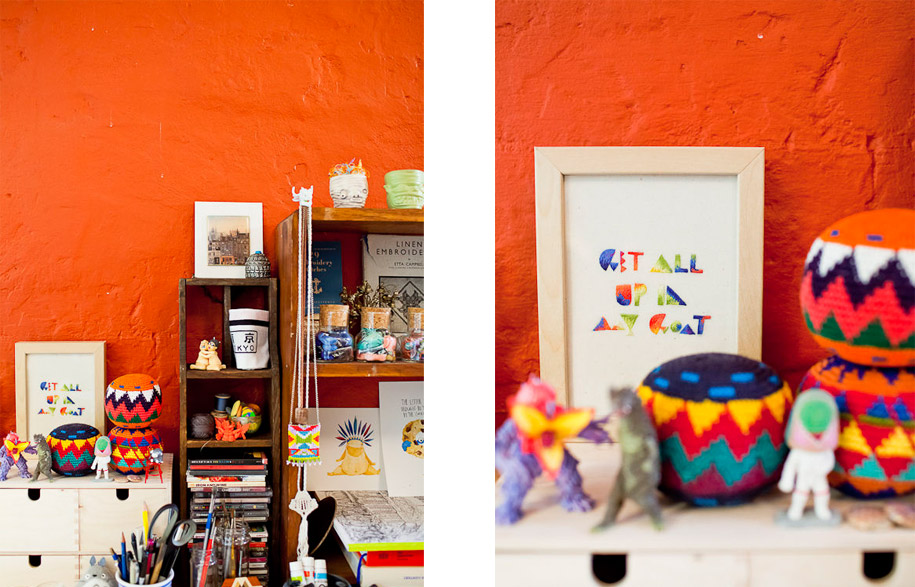 Every one-off piece — handcrafted at Maricar's home studio — may take more than a month or less to complete, depending on the size and needlepoint techniques. Pinned on their mood board are a swatch of excess fabric with loose abstract stitching; an image of Tim Johnson's artwork, ripped from a magazine; diagrams of nautical knots. Maricar says, "We hope people enjoy the little details. We like to inject a part of ourselves into each design — especially details which are made possible because we work each stitch by hand."
Photography: Lucy Leonardi
lucyleonardi.com
Maricor/Maricar
maricormaricar.com
---