Young Wei-Yang Chiu, a UK Partner at Foster + Partners, never seems to mind being on the move from continent to continent. His total accrued mileage for the past five years is recognised in the office as being equivalent to travelling to their Lunar Habitation project on the moon and back a few times. Though it is still a fragment of the distance to their Mars Habitation project, and second only to Lord Norman Foster's tally.
"Our clients are everywhere in the world. I want to make sure I deliver the most personal and best design to our clients, and you just have to be there to understand how they live, work and relax," says Chiu. "Clients in Asia recognise us through our design of airports, museums, resorts, infrastructure works, headquarters and universities. It is through personal meetings that they can understand what we do. That's why personal relationships are still highly valued in Asia, and that's what I believe a good architect should do."
For his first public lecture in Thailand, Chiu took up an invitation from Work for Space – an organisation that facilitates knowledge-sharing for creative professionals. He shared his expertise at the Bangkok Art and Cultural Centre on 13 July 2017, and at a second event in Phuket with the Phuket Real Estate Association on 14 July.
"Architecture is much more far reaching than just the business aspect. It forms many layers of aspects in culture and society. Certainly [knowledge-sharing] events are good for us, but most importantly they allow for a self-critical examination of the work I have done, and [they're an opportunity] to see if I can inspire others. I hope to inspire the younger generation like how [Norman] Foster and other great designers inspired me when I was young."
The showcases of the Bangkok evening were a journey through the complex research process for the National Museum of Marine Science project in Taiwan, and a preview of the future via the DJI Sky City project in Shenzhen. The audience enjoyed cinematic presentations.
"For the National Museum of Marine Science, we even looked back to the first exhibition space we had done at Sainsbury Centre (for Visual Arts), to see how people experience the exhibition space physically and psychologically – to see what interests people. We want to challenge the perception of what an aquarium is, so, instead of the traditional solid container, our design is filled with natural light that benefits the animals and visitors."
"DJI Sky City is a very exciting young and ambitious client that represents the future of Asia," he says. "The outcome is amazing, and if you look closely you can see the influence from our early work for HSBC Bank in Hong Kong."
The lecture left the audience with a pictorial evolution of how the design DNA of Foster + Partners evolves in different regions through a rigorous philosophy of timeless design solutions. It was a testimonial of how a genuine design process can withstand the test of time.
Images courtesy of Foster + Partners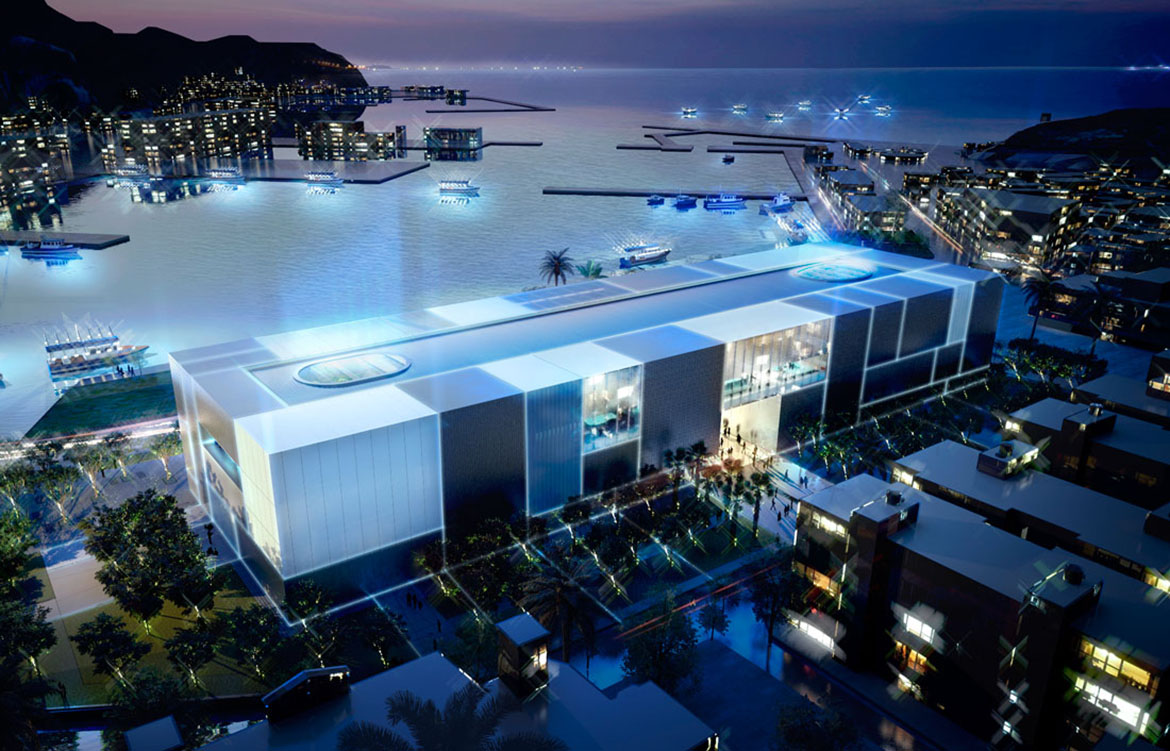 National Museum of Marine Science and Technology, Taiwan (under construction)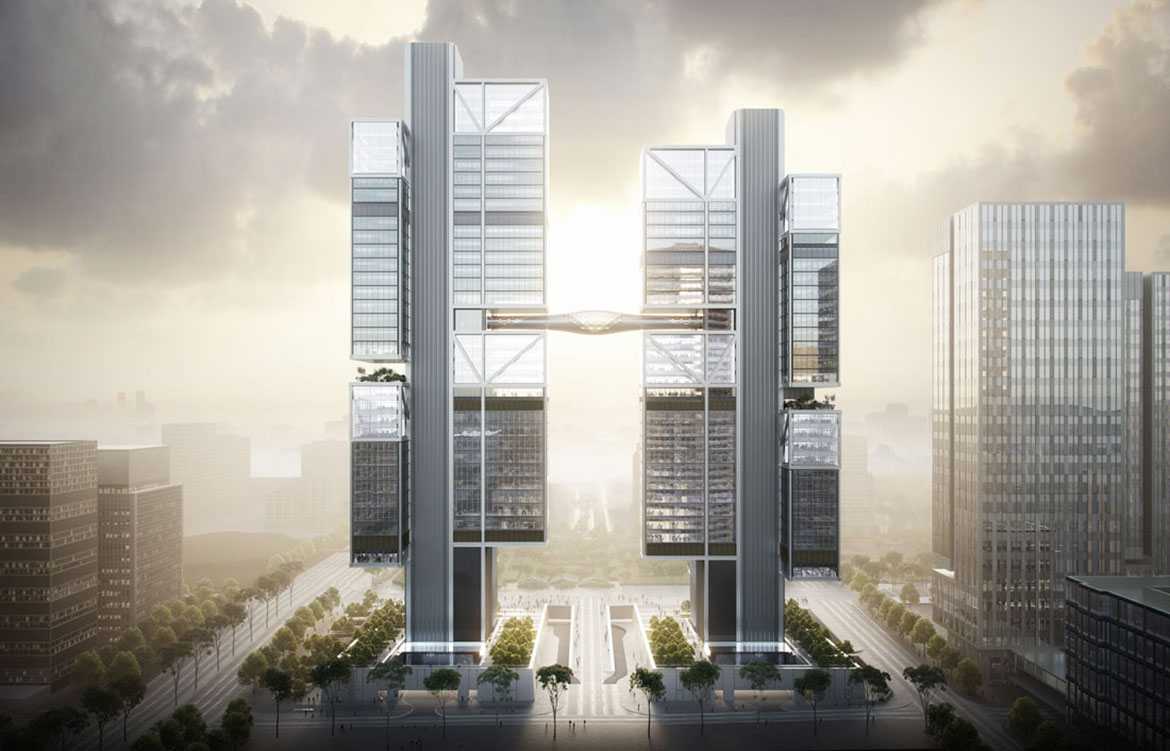 DJI Sky City, China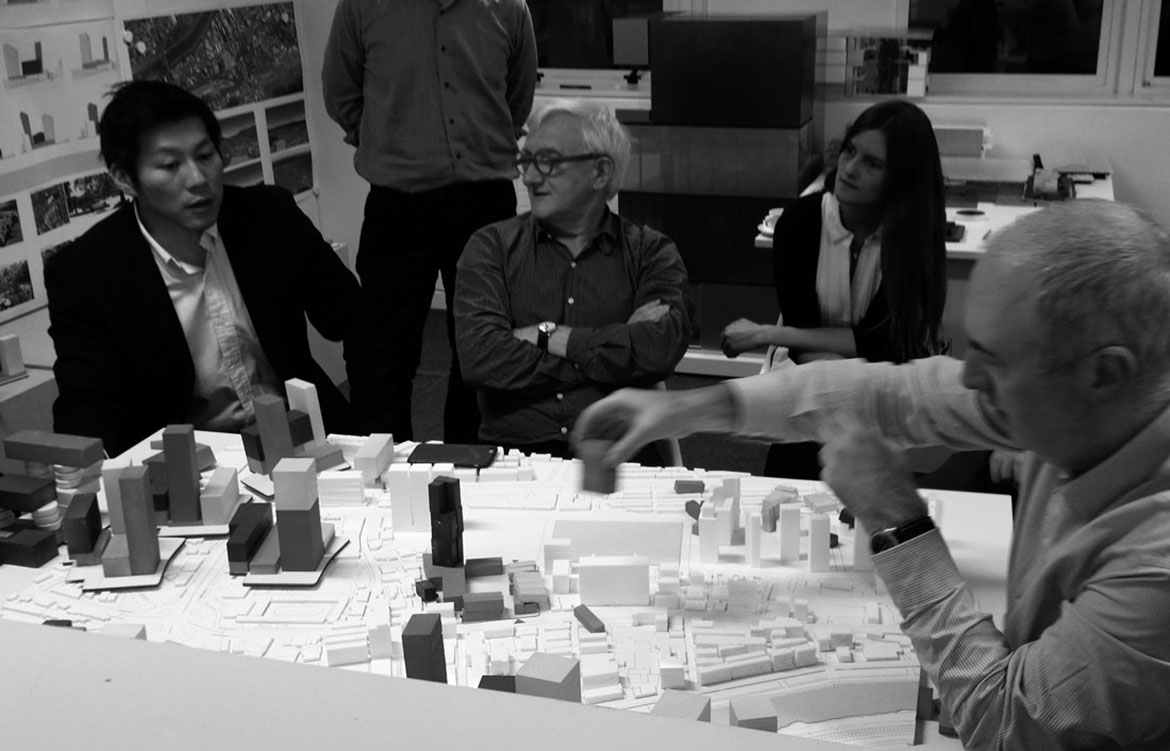 Young Wei-Yang Chiu and colleagues in the Foster + Partners studio
---