"A good friend recently said to me: 'you can do anything but you can't do everything'," says Phoebe Simmonds.
As a mother, partner, and entrepreneur, it's no wonder her friend's sage words resonated with her. For context, Phoebe is one inimitable woman; as is Kate Casey, her friend and co-founder of The Memo, an emerging brand intent on redefining the retail experience for new and expecting parents.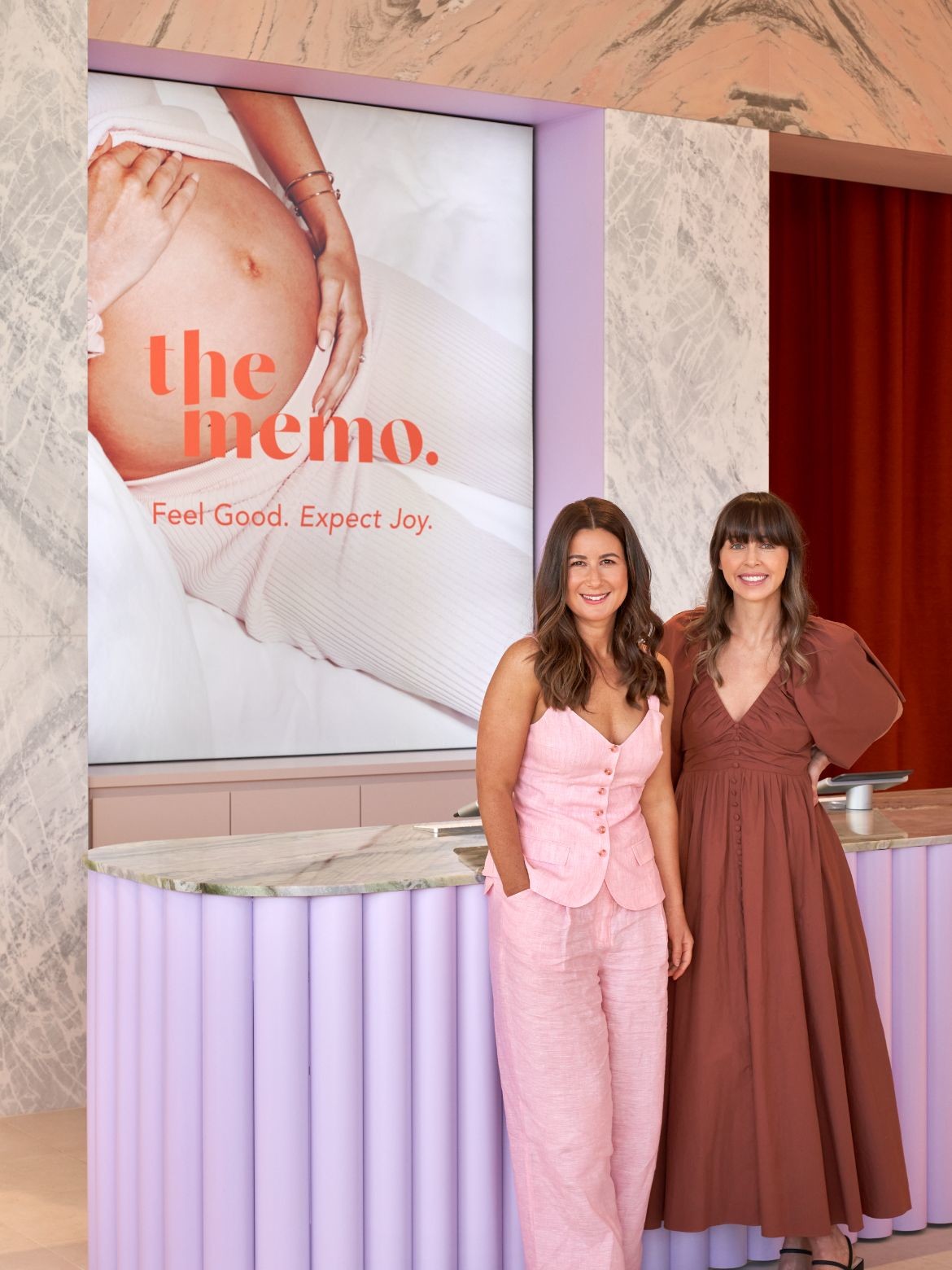 "We met through the beauty game," says Kate. "I had been a beauty buyer for retailers like Mecca, Myer and David Jones, while Phoebe was the marketing director for Benefit Cosmetics, prior to starting her first business, The BLOW hair styling boutiques." Suffice it to say that both Phoebe and Kate are savvy in the realm of product curation and marketing. But, when Kate became pregnant with her first child, she entered an entirely different world that overwhelmed and confused her.
"I was busy, and I was trying to navigate all the changes to my body, my mind, my work, my family. I knew that I needed to get all the baby gear, but I had no idea where to start," she says. "My experience at big-box baby retail left me with a lot of questions, but not a lot of answers."
"Kate came to me with the idea for The Memo from her own experience as a new mum," says Phoebe. "She saw a huge opportunity to create a feel-good destination for new and expectant parents, with everything they need, and nothing they don't." Phoebe and Kate's curatorial, 'cut-the-crap' approach to the babysphere is a breath of fresh air in a market that is saturated with a lot of noise, and even more opinions.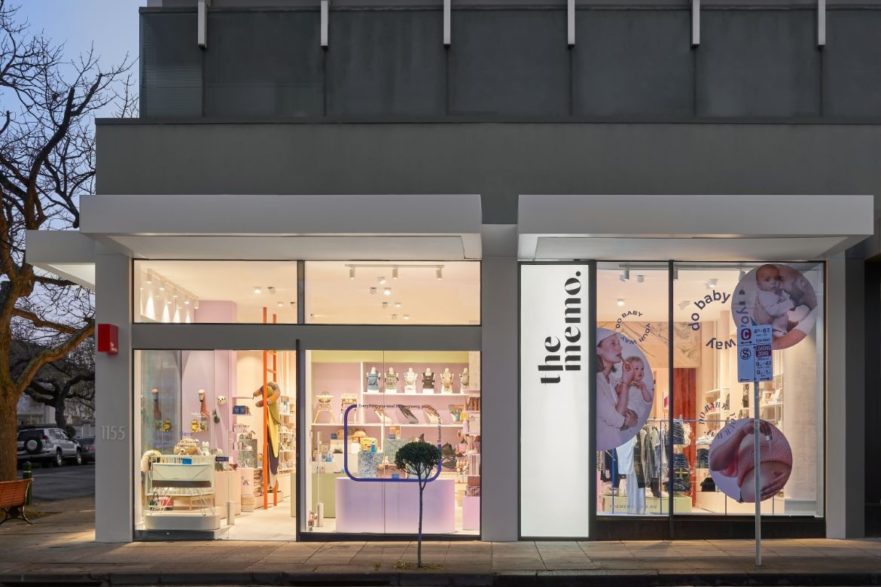 "We pay close attention to reviews, industry buzz, what our customer is saying, and obviously our own experiences," says Phoebe. The result? A highly-considered edit of covetable and helpful products that exist to make life during and post-pregnancy as effortless as possible.
The Memo started out as an online retailer but after a few years of online success, Phoebe and Kate set out to realise The Memo in the physical realm and open their flagship boutique; enter Cera Stribley.
"Phoebe and Kate came to us with a really amazing brief," says Jessica Coulter, who heads up the interior design team at Cera Stribley. "They really understand their audience, their tone of voice, and where they want to position themself in the market." For Jess and her team, designing The Memo's flagship store was an exciting opportunity to transpose The Memo's digital brand identity into the physical realm.
"We were really inspired by The Memo's story, as well as by Phoebe and Kate, who are themselves busy working mums," says Jess. "We set out to curate the optimal retail experience for new and expecting parents; one that is approachable, uncluttered, playful, and enjoyable to navigate."
And indeed, everything about The Memo's flagship boutique – from the covetable product range and the strategic layout of the store to the playful material palette and design elements – culminates to do exactly that.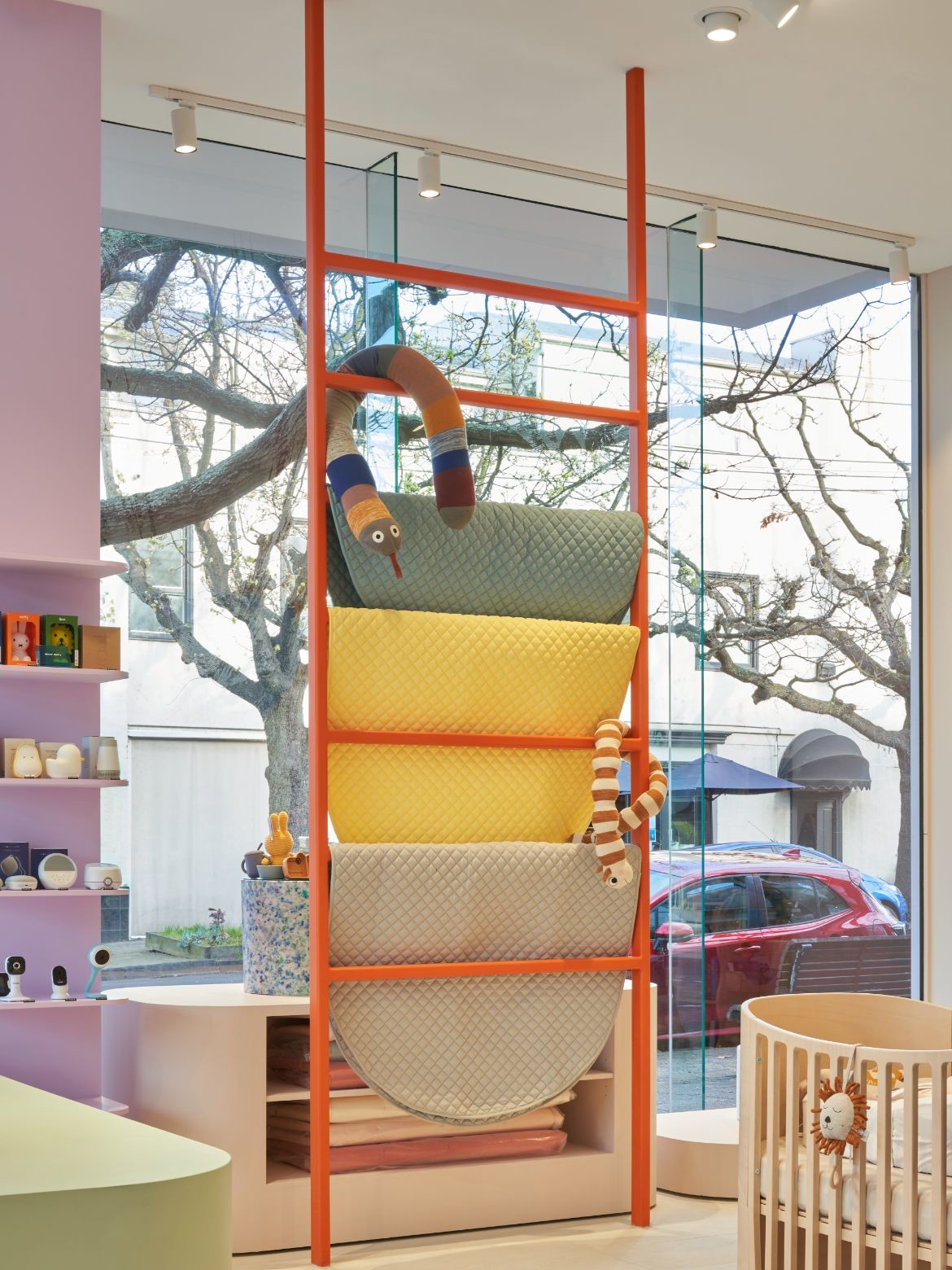 "Our first store is a huge deal for us, so every element had to be right," says Kate. For that, she and Phoebe needed to channel patience and determination at every step along the way – from negotiating the lease for their space, on Armadale's High Street, to finding the right design team to help to realise their vision.
"Cera Stribley ticked all the boxes for us and did a beautiful job bringing our brand to life," says Kate. "They are geniuses at working with textures and colours, elements that were really important for us to get right as we moved our brand from online to IRL, to convey the sophistication, energy and playful nature of The Memo."
As for what's next on their agenda, Phoebe and Kate are intent on learning, refining, and growing. "We're excited to bring more stores to more states, along with masterclasses and events that bring our community together," says Kate.
The Memo
thememo.com.au

Cera Stribley
c-s.com.au
Photography by Damien Kook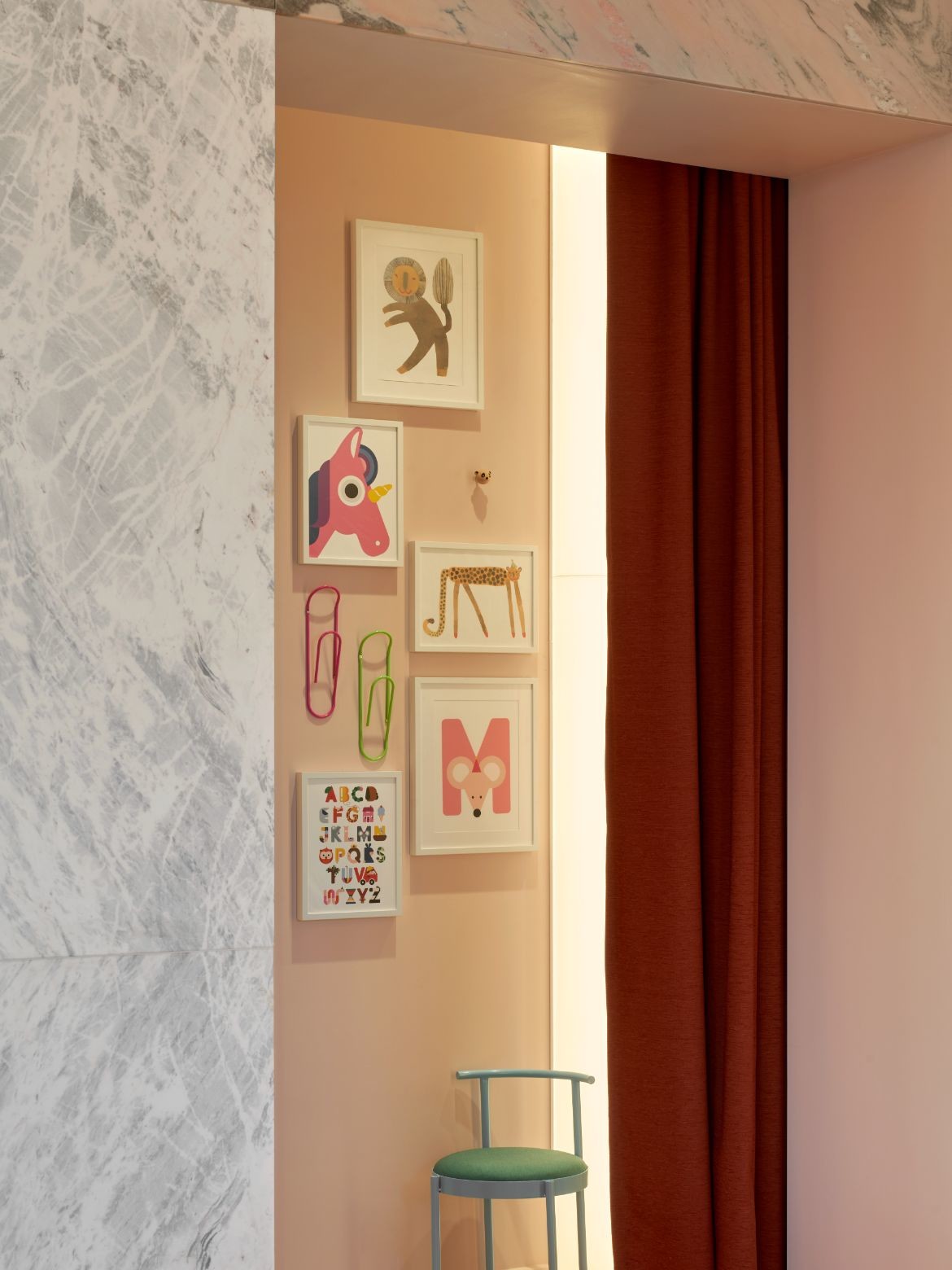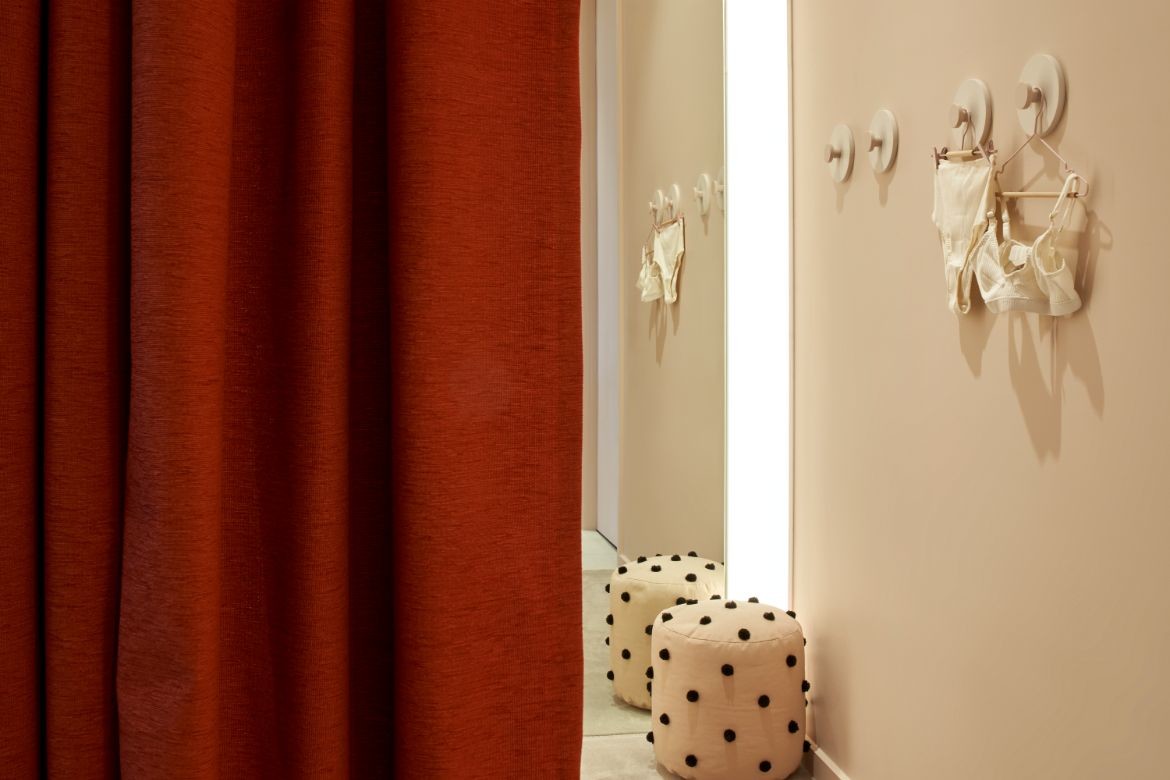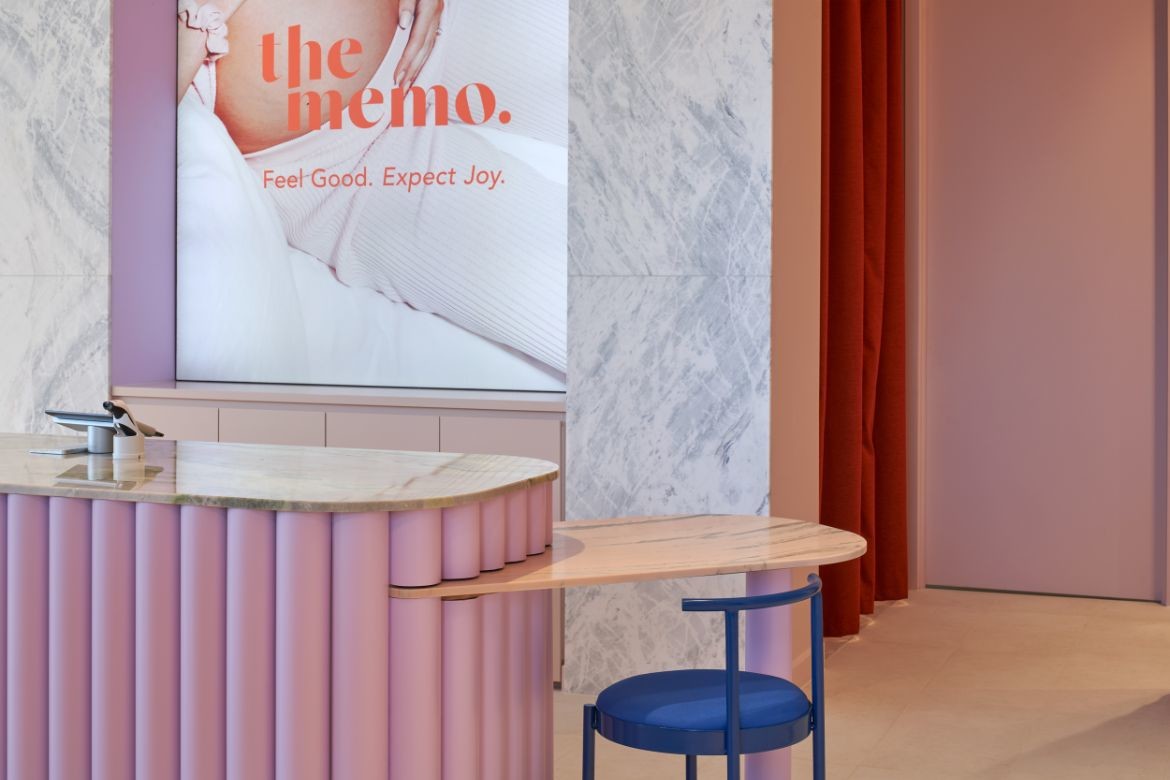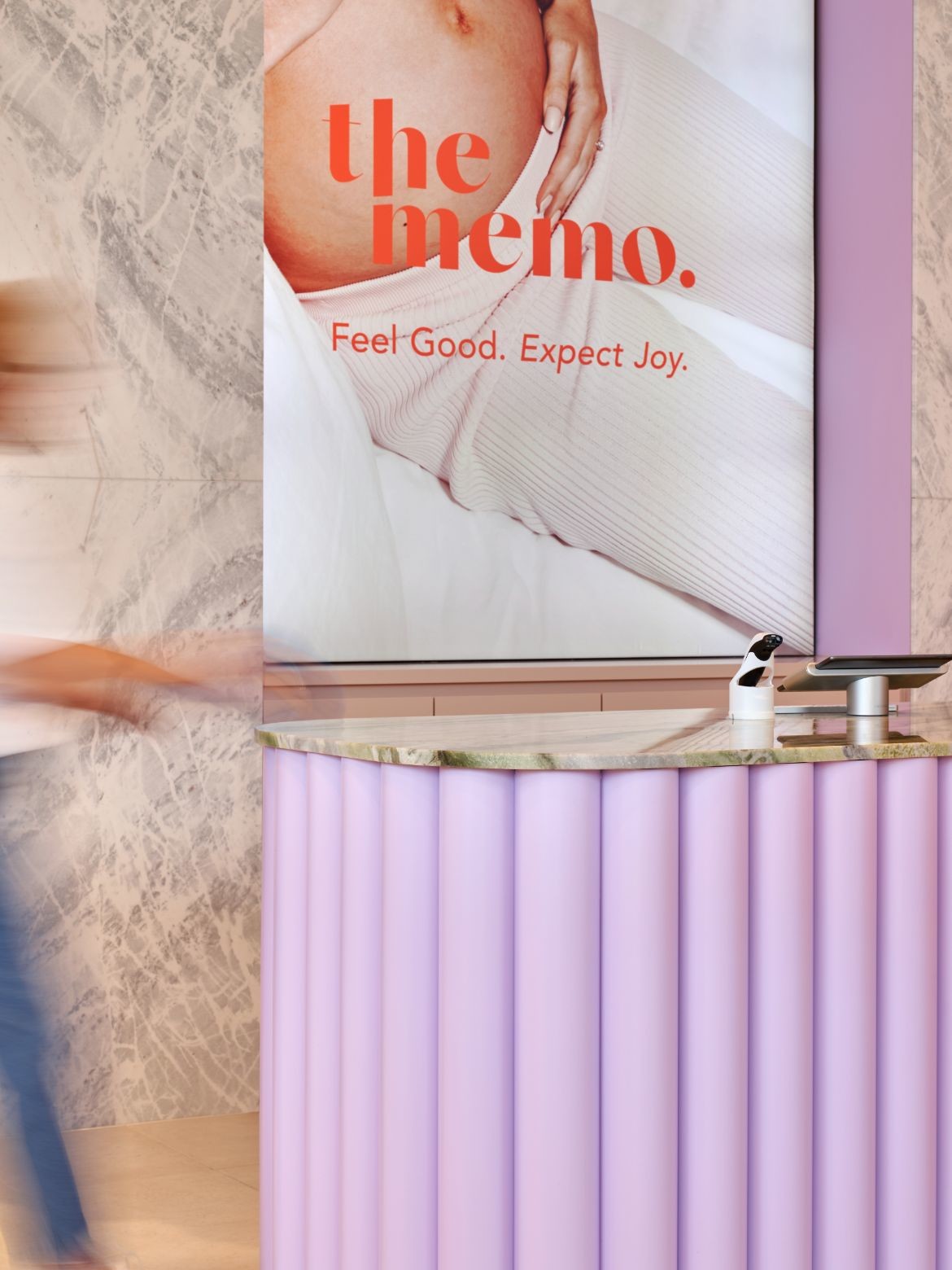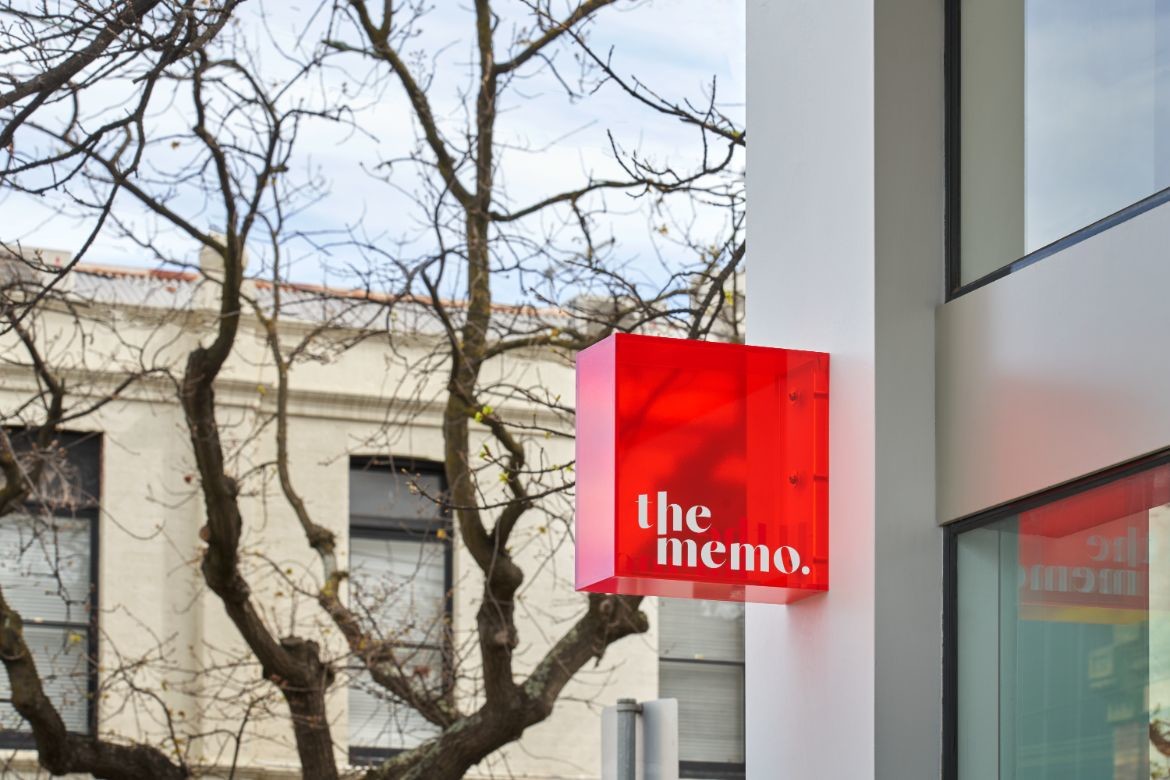 ---