After three years of postponements, where designer and director were quarantined in different countries at inopportune moments and nothing seemed to go right, the current production of The Tales of Hoffmann has finally to be premiered in Sydney. But this wasn't a usual production. Instead, celebrated director Damiano Michieletto (Il Viaggio a Reims) created a brand new vision of this beloved opera.
Disrupting expectations without going off script is the fine line defining a successful production. For Hoffmann, set designer Paolo Fantin worked closely with Michieletto and the script to conceptually deliver a set that adds without distraction. To this end, Fantin conceived a working title drawn from the text of Memory Hole, from which he was able to build ideas into a staged reality.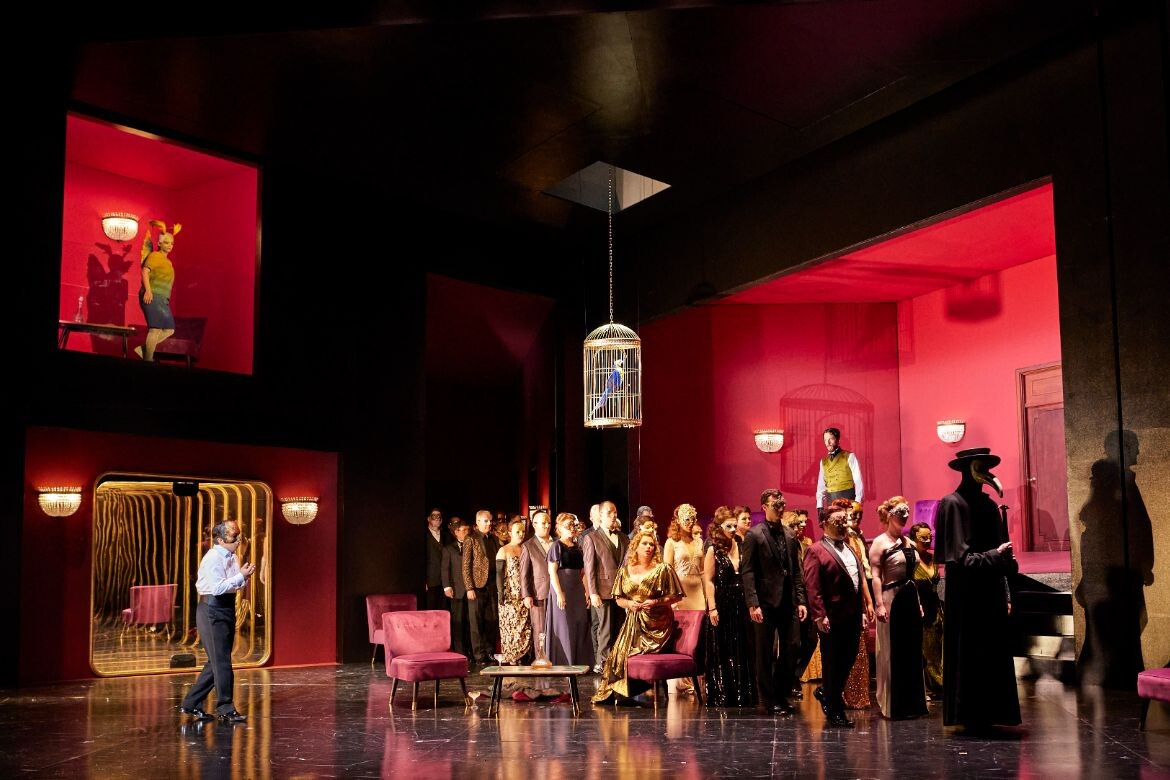 The basis of the Jacques Offenbach Opera is a five Act version of E.T.A. Hoffmann's short stories, with Act 1 prelude; Act 2, Olympia, referencing Der Sandman; Act 3, Antonia, the Cremona Violin; Act 4, Giulietta, The Lost Reflection and Act 5, the Epilogue, where the three women of the earlier Acts are to Hoffmann's mind, proclaimed as the three sides of the prima donna Stella, whom he once loved. At which point, Nicklausse, who has been helping him throughout, reveals herself as Muse.
The idea of interwoven memory and transcribed truths as interchangeable and unsteady is, while foundational to the opera, difficult to convey. In creating the sub-premise of a memory hole, Fantin has given a vehicle for overlapping memory and conflated imagery.
"In my mind, the mind of Hoffmann is blank, he is drinking every night to wipe that memory with absinthe, but the blank space is not stable and the memories overlap. The first memory is Olympia the doll, which he gets with a memory of school, where Olympia is a wonderful mathematics pupil who can formulate what is frustrating to others," says Fantin.
Realised for the stage as a series of square apertures cut into the walls and ceiling, the voids are filled with figments of imagination and memory, blackboards, maps, a looming panopticon eye: "You see something of these classrooms, but not in a realistic way. When you have a memory of something that was in the past, you don't remember clearly, there is a fugue overlay of what you believe you know," says Fantin.
The design effectively works one concept over the other whereby the stage floor hosts what is currently happening to Hoffmann, for instance in Act 2, he is falling in love with the doll Olympia, while the apertures host a mix of memories triggered by the current action. Maths, for example, is triggered in his memory by the automaton. This, in turn, prompts distant memories of a clever school companion and informs Hoffmann's response to Olympia: "Everything coming out of the hole, out of Hoffmann's mind, creates a continuous vision that is marred by the unreliable recollection of the school, it is completely absurd because Olympia is an automaton so there is no real correlation to truth," says Fantin.
For the third act, the staged scene is in a ballet room where Hoffmann is falling in love with Antonia, while the information coming from the holes is a mix of romantic music and ballet motifs, but also the memories of a hospital.
The fourth act is arguably the most sinister with a red wash and Eyes Wide Shut-type mood of shimmering black and gold. Chandeliers and birdcages, and the fateful mirror that the devil uses to try to steal Hoffmann's reflection (soul) compound the ideas of seduction, entrapment and betrayal.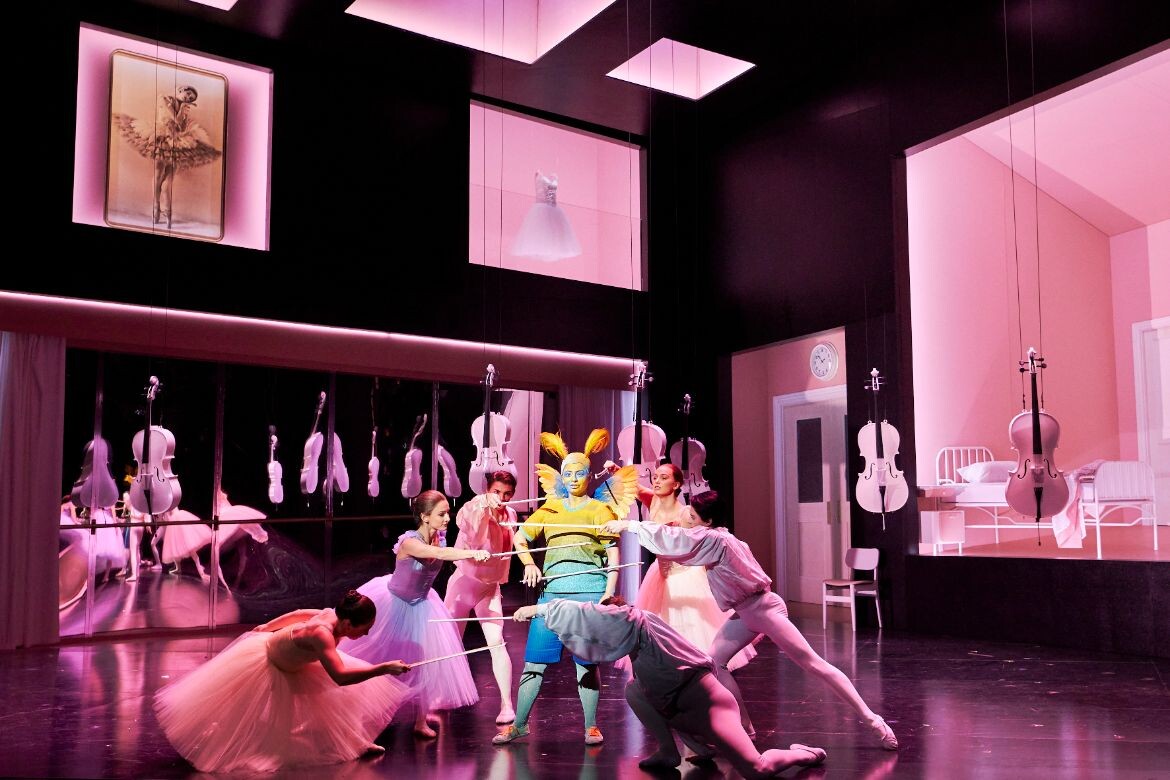 Bookending the acts are a prologue and epilogue, each is set in the bar, and each is delivered as a simplified version of the set in the pastel tones of mid-century that informs the Carla Teti costuming throughout.
Despite distance, time, lockdowns and never being sure the production would go ahead, Fantin acknowledges the collaborative ability of the team to transcend obstacles: "I worked with Damiano Michieletto from 2005, and have since performed together a lot. And it's really a pleasure for me. This is something that grows every time: because we have a lot of experience from the past, we are able every time to go with something new. The creation is really a team creation: every player is not here for themselves. I love these ways to create," says Fantin.
Conductor – Guillaume Tourniaire
Director – Damiano Michieletto
Set designer – Paolo Fantin
Costume designer – Carla Teti
Lighting designer – Alessandro Carletti
Photography – Keith Saunders

A co-production between Opera Australia, Royal Opera House Covent Garden, Opera National De Lyon and Foundation La Fenice Di Venezia.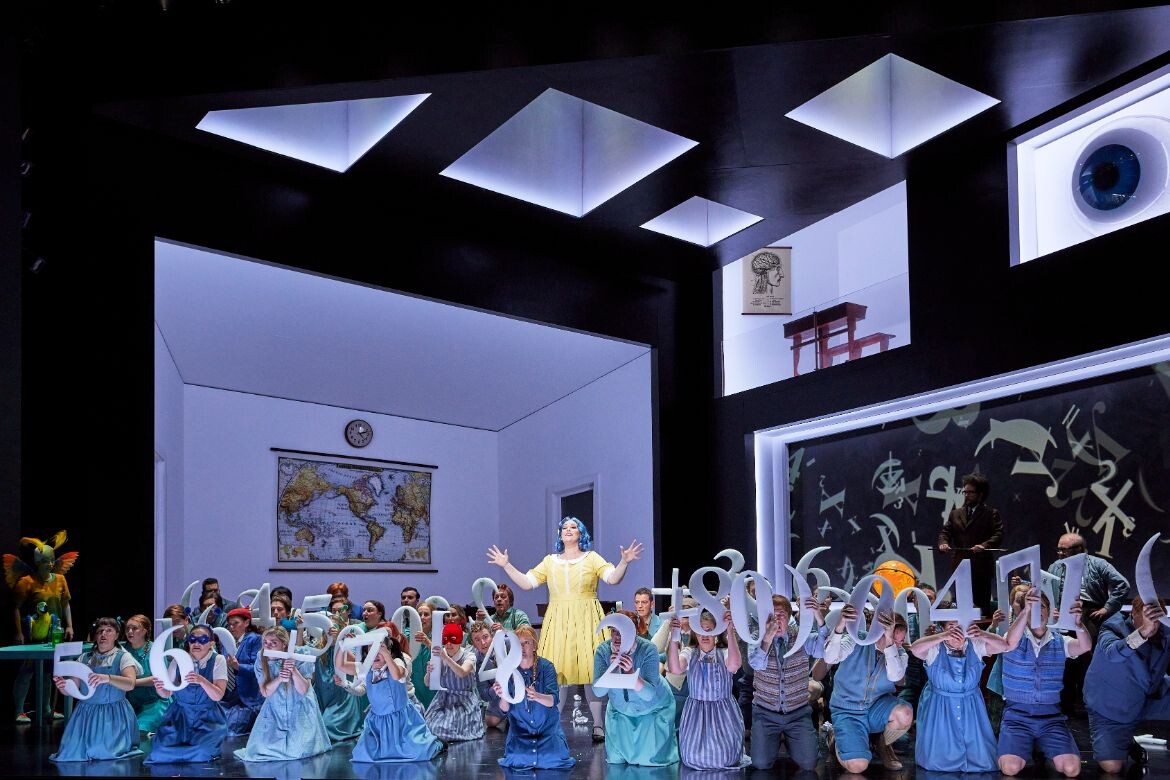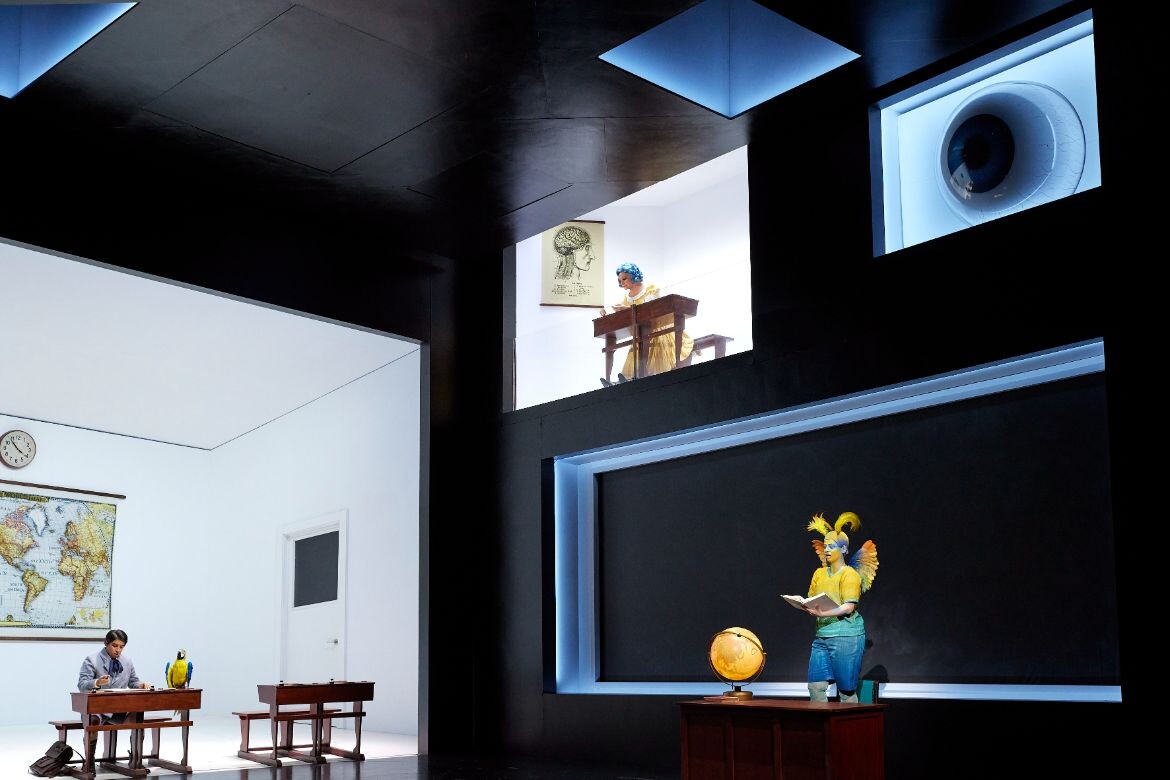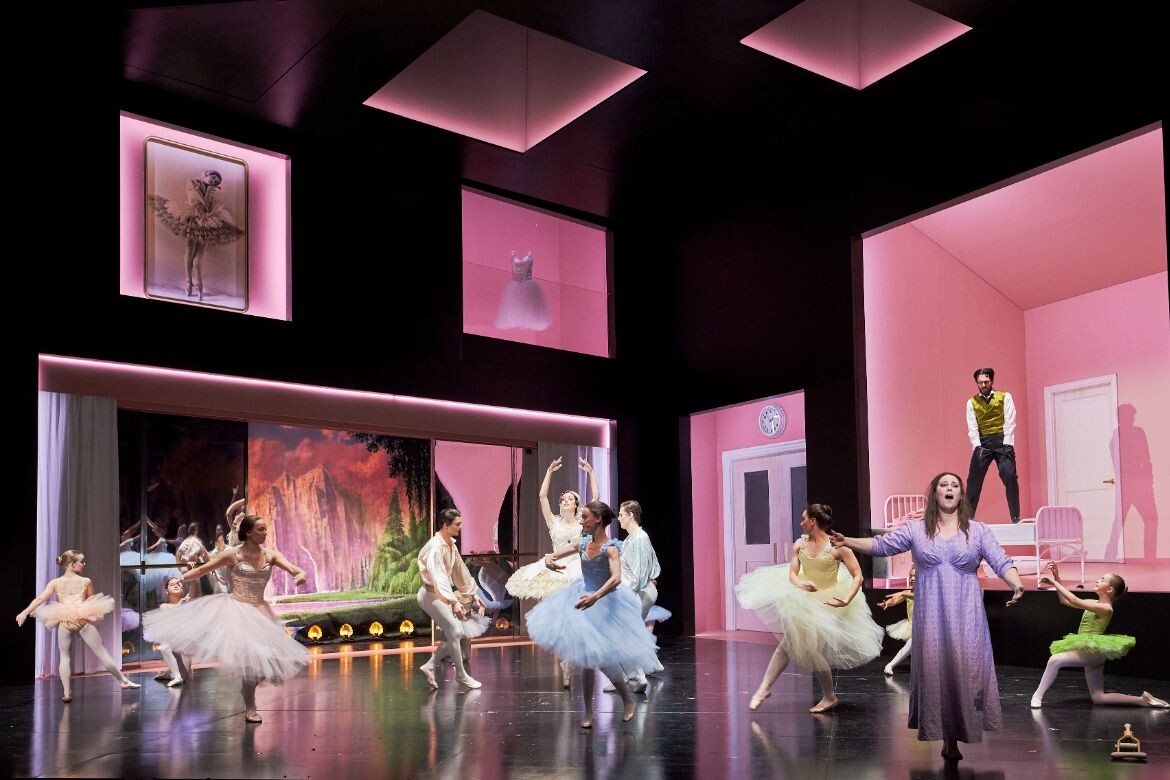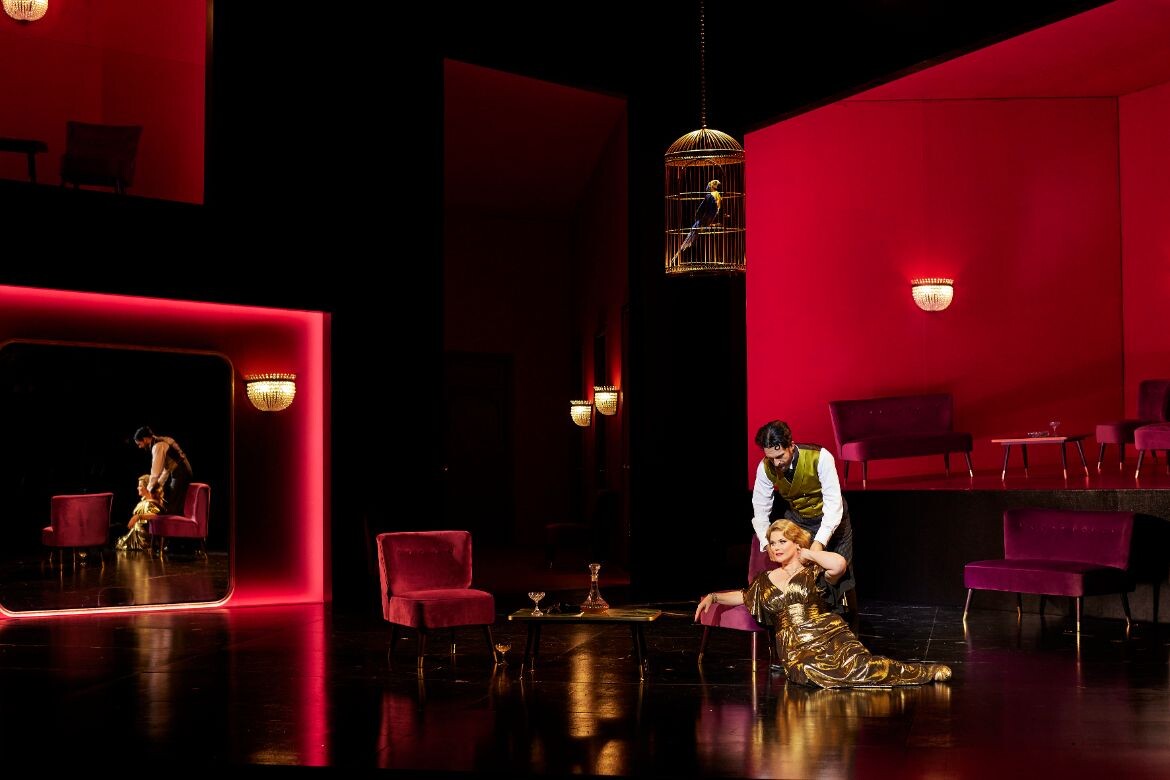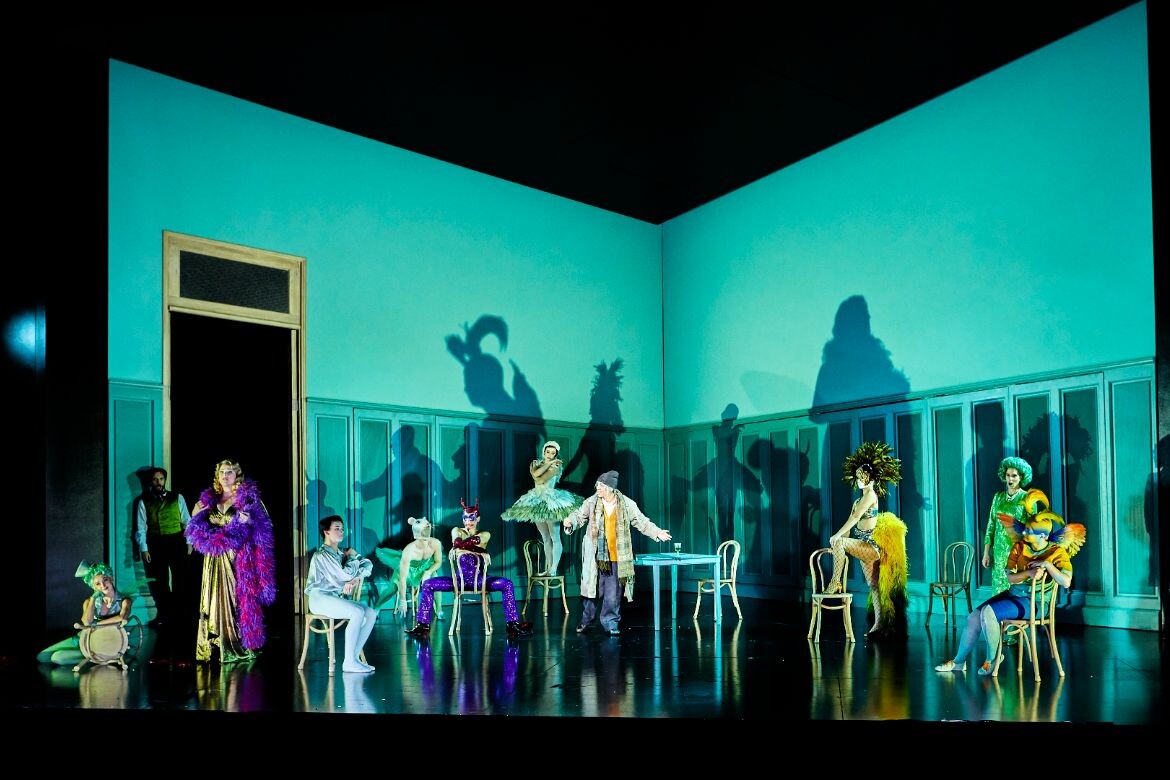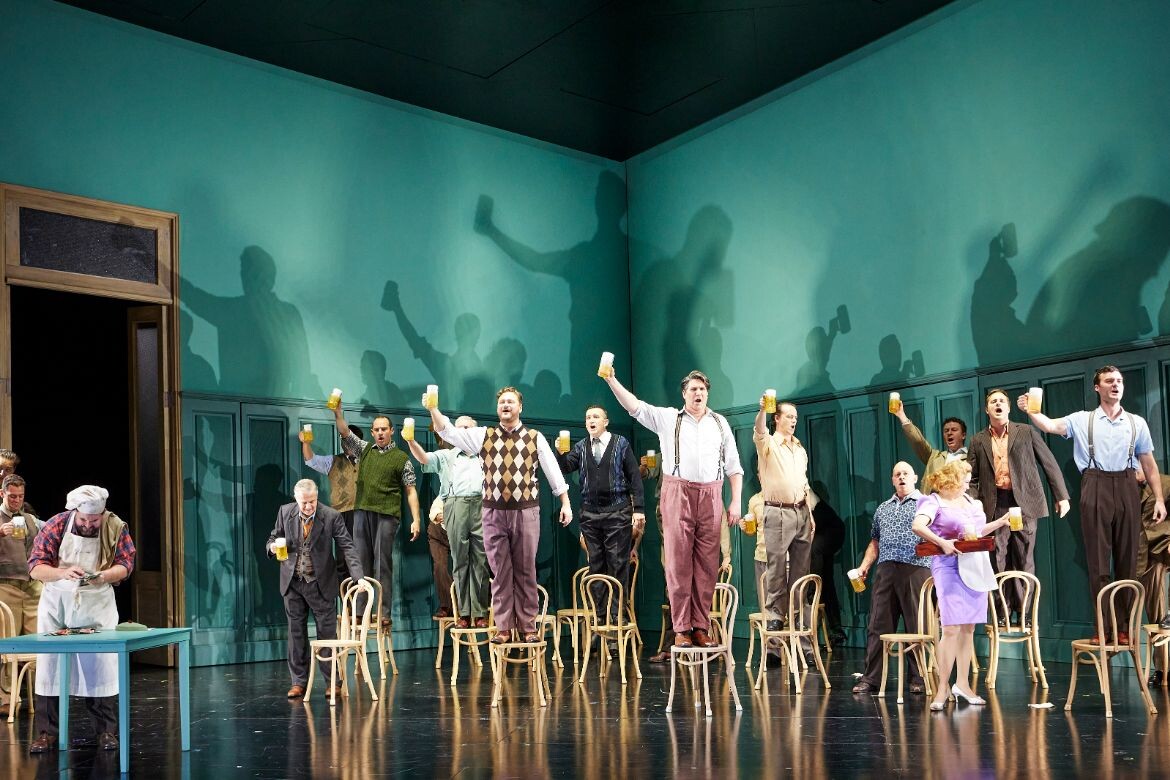 ---