The UK's creative sector is a force to be reckoned with. Over the last two decades, it has contributed over £100 billion a year to the national economy, providing 3 million jobs and growing at twice the rate of the rest of the economy. As an example of how design can be deeply integrated with other industries and propel the wider economy, the UK is studied with envy by nations seeking the holy grail of creativity and innovation embedded across sectors. Aspects of the UK's success will be teased out this December at Business of Design Week (BODW), when a stellar lineup of UK creatives will join those from Hong Kong and further afield to explore the theme 'Design the Future, Create Tomorrow' at the BODW summit.
Innovation has perhaps never been more critical to success than it is now, given the raft of challenges and uncertainties that are shaping daily life and casting a worrisome light on the future. Challenging conventions – something for which UK creatives enjoy a well-earned reputation – is second nature to many of the BODW speakers, and the week's program promises ample opportunity for valuable shared insight.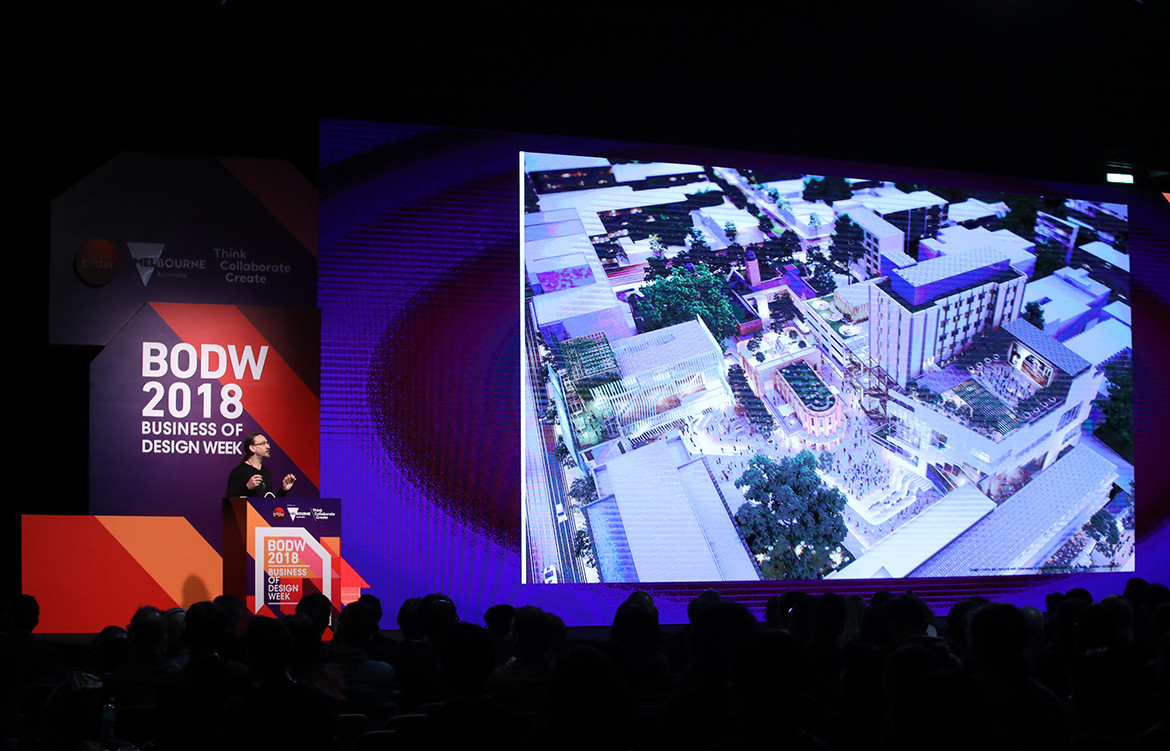 Leading the charge at the first plenary session will be Sir John Sorrell. In 2014, Sorrell founded the UK's Creative Industries Federation – a membership body for more than 10,000 individuals from creative organisations, businesses and educational institutions throughout the UK, which advocates on issues that matter to the creative community. He will speak alongside Thomas Heatherwick.
Other sessions will traverse the various creative sectors. Architecturally speaking, attendees will hear from figures with an array of experience, such as Patrik Schumacher (Zaha Hadid Architects), Young Wei-Yang Chiu (Foster + Partners), Chanjoong Kim (The System Lab), Amata Luphaiboon (Department of Architecture) and Vivien Fung (Architectural Services Department, HKSARG). Interior design will be well covered by speakers such as André Fu (AFSO), Morag Myerscough (Studio Myerscough), Simon Mitchell (Sybarite) and Tim Kobe (Eight Inc.).
On the industrial design front, cutting-edge design leaders will grace the stage, including Jay Osgerby (Barber & Osgerby), Marek Reichman (Aston Martin Lagonda), Michael Young, and Tom Dixon.
Innovation in spatial design is increasingly tied to the crossing of boundaries between design disciplines. The blending of physical and digital experiences will be discussed by some of the leaders in the emerging 'immersive live experience' field, including Kate Dawkins (Kate Dawkins Studio), Suhair Khan (Google) and Fabien Riggall (Secret Cinema). And influential designer and typographer Neville Brody (Brody Associates) will be one of multiple voices in the area of branding, communication and design.
A more macro perspective is to be expected from thinkers such as Deyan Sudjic (Design Museum), Martha Thorne (IE School of Architecture & Design and Pritzker Architecture Prize), Paul Thompson (Royal College of Art), Sadie Morgan (dRMM Architects) as well as Marisa Yiu and Eric Schuldenfrei (ESKIYU).
It's a lineup that promises time well spent.
Business of Design Week
bodw.com
Tags: BODW, BODW 2019, Business of Design Week, hong kong, summit
---