Among the many fabulous artists at Cut N Polish happenings this Sunday at Carriageworks, is the indomitable Lionel Bawden of Blacksmith's Workshop. The darling of the sculpture-collecting art world, Bawden prefers his side hustle of totally hand-made t-shirts.
"They are unique stencils, so each one is a one-off that anyone can afford," says Bawden, who was delighted to see two of his MAKE LOVE IN THE SUNSHINE t-shirts crossing the Sydney Harbour Bridge on Pride Day.
Not only are his works affordable, but they are also designed to make people smile with text that is specific to his queer culture, such as Sissies from Hell (which quotes David Wojnarowicz), Miss Represented, Young Queers Change the World and I Carry Trace Elements of You Inside Me, all of which speak to Bawden's sense of the subconscious tribal and communal relationships of family and friends, lovers and colleagues.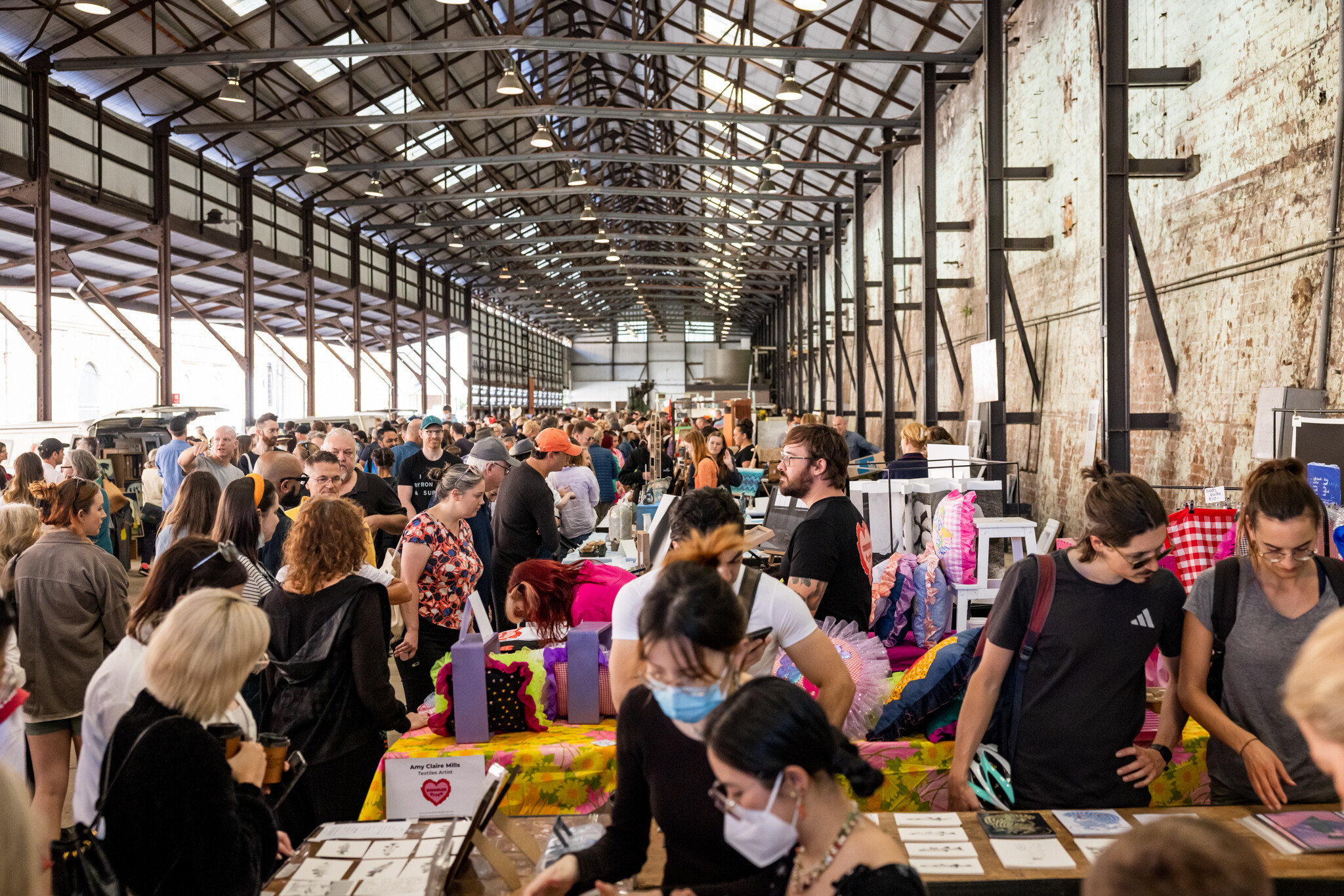 And, he is just one of the 140 artists who will be dealing their wares from car boots and Combies! Indeed, the high-energy, one-day car boot sale featuring rising stars to award-winning practitioners, Cut N Polish provides visitors and collectors with the opportunity to meet artists, support their practises and purchase works in a 'cash and carry' model with all proceeds going straight to the artists themselves. Last year every artist was successful, not bad for a first go!
Moreover, the event allows visitors to directly engage with artists and the rare opportunity to purchase unique artworks from the artists' back catalogues, side projects, and new offerings.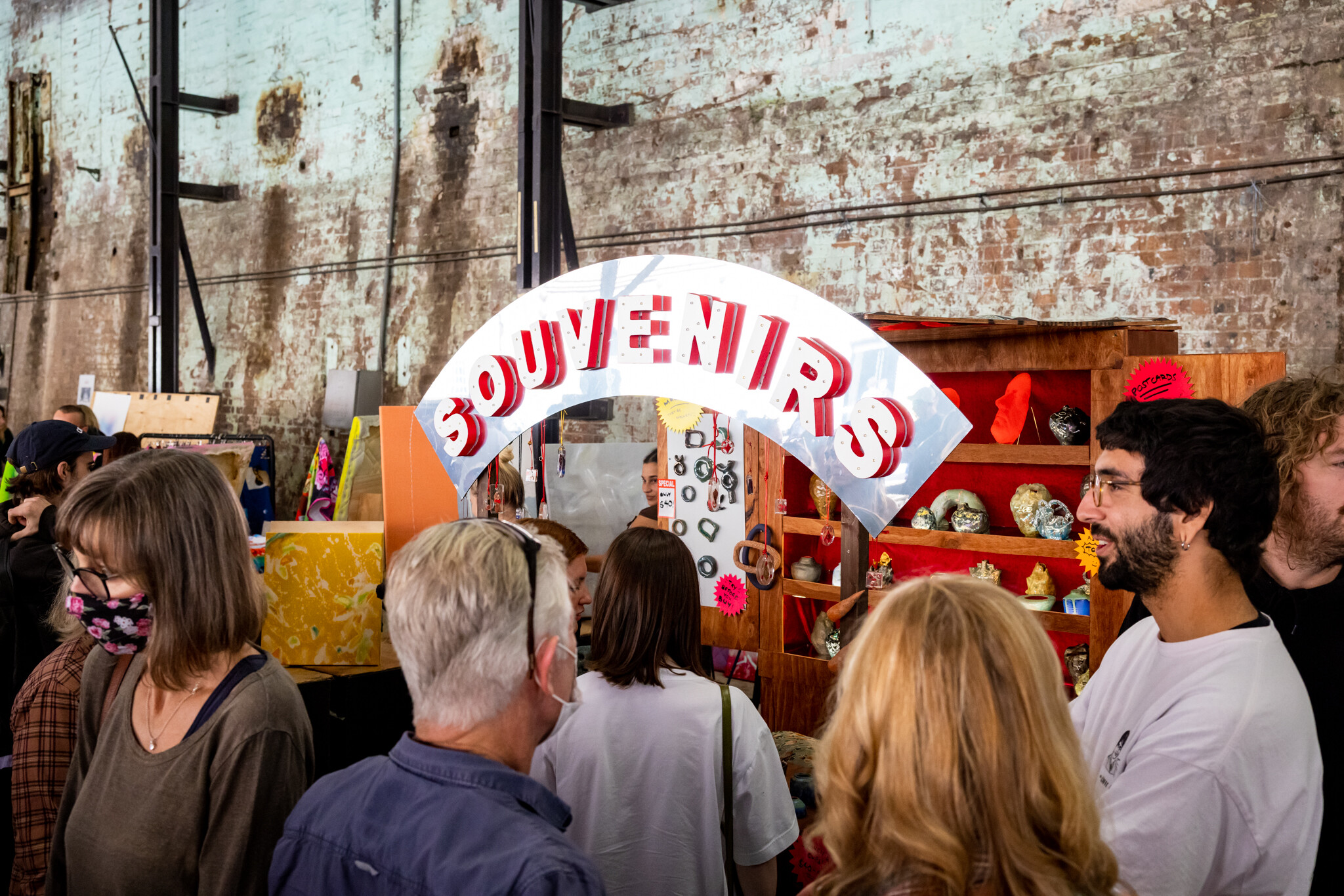 Expect a diverse range of artworks across varying mediums, including ceramics, paintings, clothing, and jewellery, with prices to cater to all budgets. The event features a host of impressive highlights, such as a captivating pop-up portrait studio by renowned painter Lara Merrett and photographer Hugh Stewart.
You can also immerse yourself in a mesmerising virtual reality experience by Tactical Space Lab. Participating artists and collectives include Studio A, Belem Lett, Zanny Begg, Kieran Butler, Tiles Lewisham, Sanné Mestrom and Shirlow St Studios among others.
In addition to the art, visitors can enjoy pop-ups by Atomic, StrangeLove, and Orlando. You can also indulge in an impressive lineup of food options including the unmissable AP Bakery, Broomfields, Single O, and Kepos Street Kitchen.
Cut N Polish is an artist-run project by Consuelo Cavaniglia, Jonny Niesche and Brendan Van Hek, hosted at Carriageworks.
Visit the website for full artist list and event details here CUT N POLISH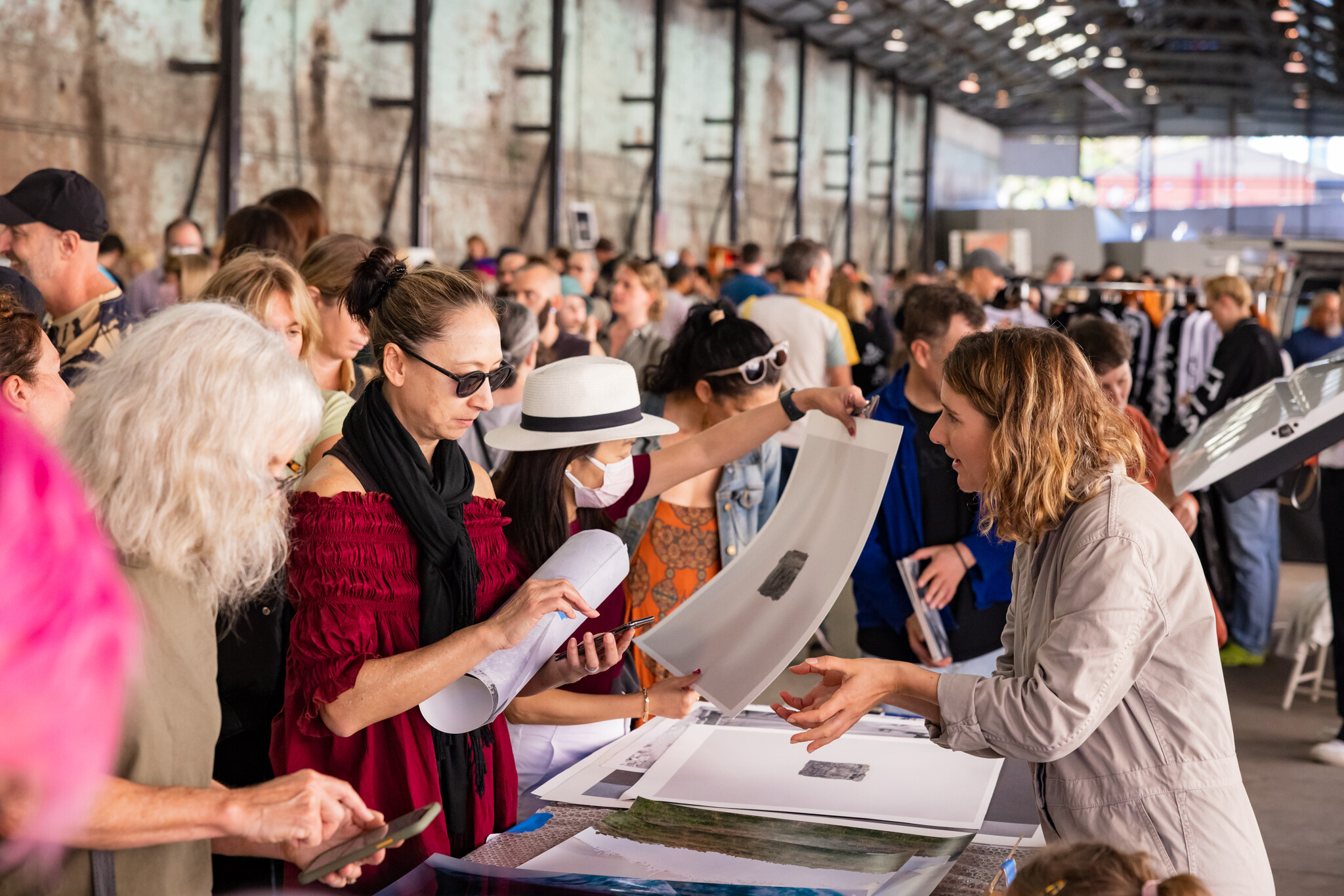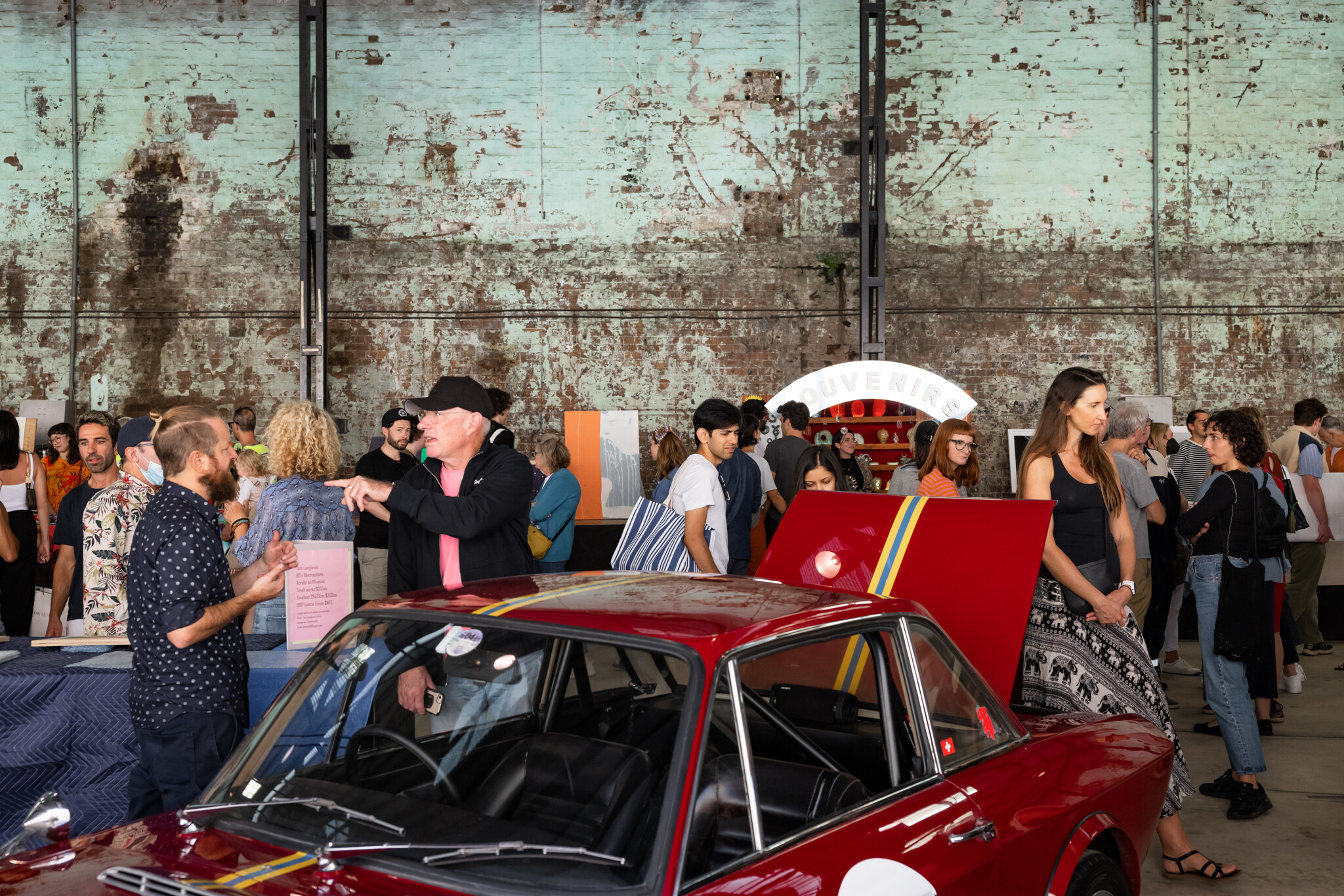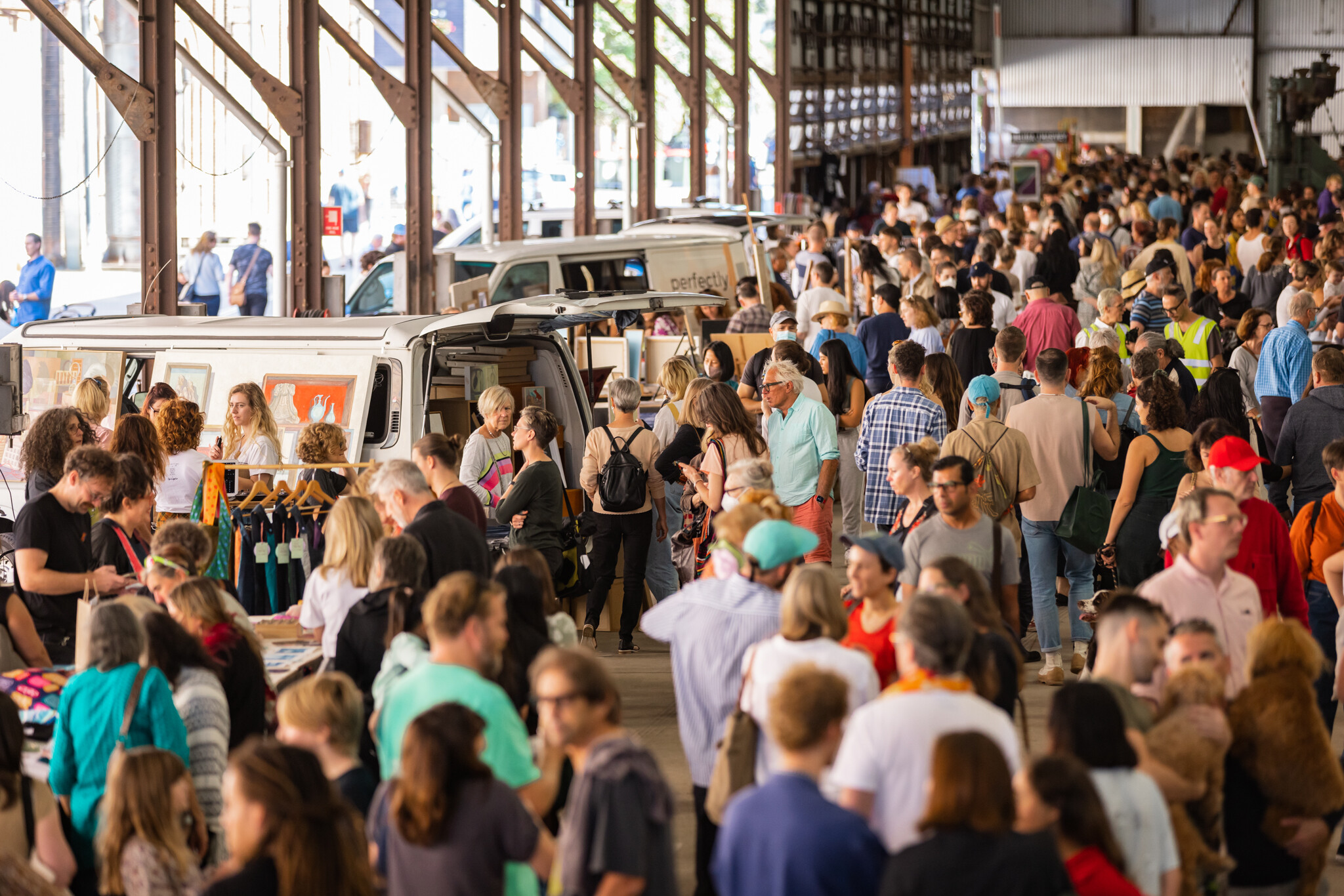 ---