What is it that makes a home outstanding? While Corbusier's mantra of a home being 'a machine for living' has merit, I would argue that beyond function, a home should reflect its context and enable its owners to leave their own indelible mark. In this sense, a home is shaped by its inhabitants and their way of life just as much as the home gives them shelter and peace in return.
When searching for the houses for the annual Habitus House of the Year program, these ideas of regionality and response to the client, brief and site were front and centre. The range is diverse in terms of typology, location and purpose – there are small homes that perfectly suit their owners, large, expansive family homes, clever renovations, and homes for downsizers and multiple generations all together. It's a diversity that reflects what it means to live in the Indo Pacific region in 2021 and each offers something unique.
You will find 21 homes in the Habitus House of the Year line-up. A jury of independent experts came together over Zoom in mid-June to deliberate and select the home they saw as being the House of the Year, but every single project is worthy of recognition.
Now it's over to you – our loyal army of Design Hunters – to cast your vote and tell us which project you choose for the Habitus House of the Year People's Choice award. Head to habitusliving.com/houseoftheyear and submit your vote online to enter the draw to win the Ultimate Design Hunter Package (from Thursday 14 October through to Wednesday 17 November).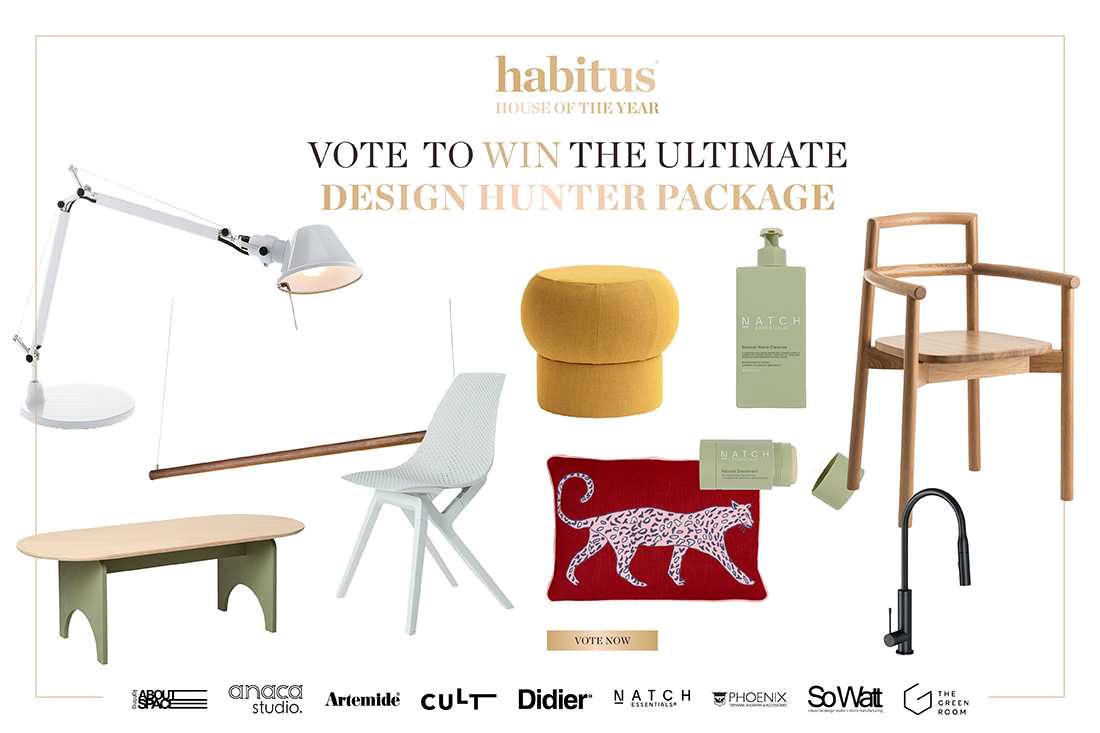 And while you're there, tune into our four-part video series where the architects and judges share their insights about four themes to come out of this year's program, with episodes being released each fortnight.
Habitus #52 the House of the Year Special Issue is on sale from 14 October – order a copy, or subscribe by 5 December to go in the draw to win an Austere Floor Lamp by Trizo21 from Great Dane Furniture.
Habitus House of the Year would not be possible without our Partners – Major Partners StylecraftHOME and V-ZUG, and Supporting Partners Natch Essentials, Rocks On and Sub-Zero & Wolf.
Aleesha Callahan
Editor
---