Defining Shepparton as a cultural hub with this fabulous piece of Denton Corker Marshall architecture, SAM (Shepparton Art Museum) recently hosted the 2022 Indigenous Ceramic Award (ICA).
Now in its seventh iteration, the 2022 ICA exhibition features 19 finalist works shortlisted by the judging panel, which this year consisted of Museums Victoria Senior Curator Kimberley Moulton (Yorta Yorta), leading contemporary artist Ramesh Mario Nithiyendran, and artist and 2018 ICA finalist Penny Evans (K/Gamilaroi).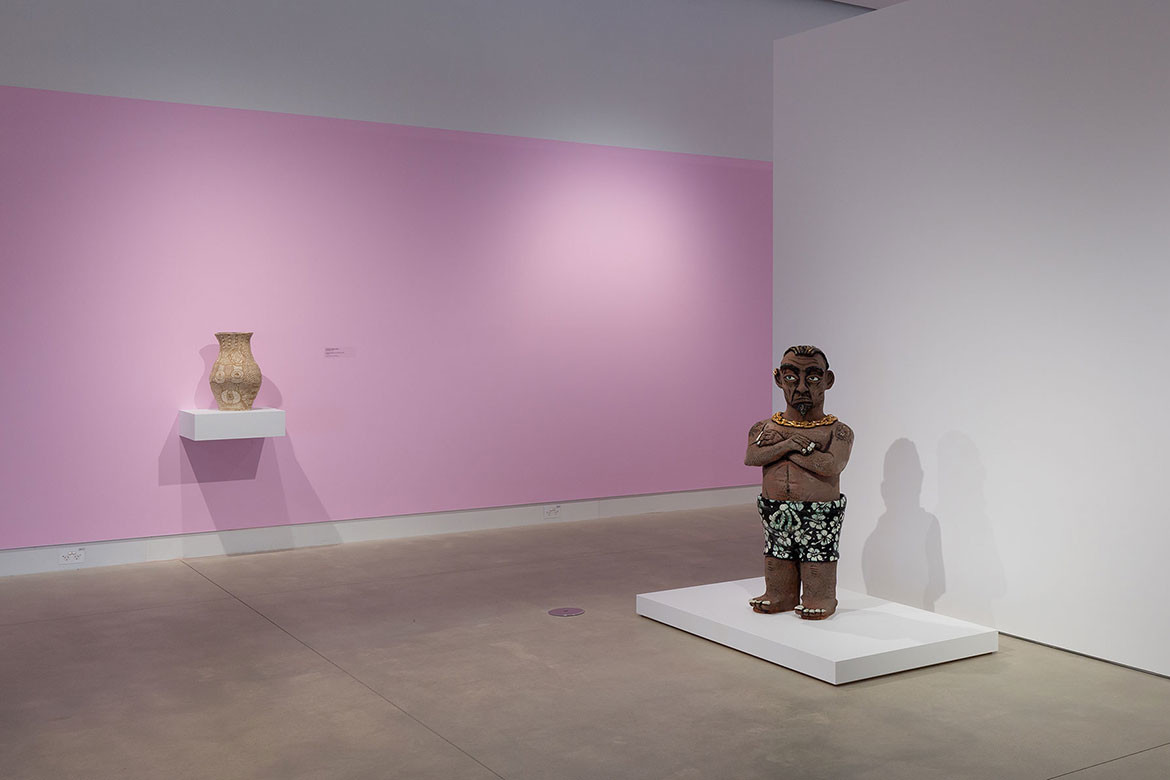 The award's Major Acquisitive Prize ($20,000) and South-East Australian Aboriginal Artist Prize ($5,000) attract a high calibre of entries. However, the main impetus for the national platform is to share personal, historical and deep cultural learnings from artists and Country. The award celebrates and supports the rich and diverse use of the ceramic medium by Indigenous artists and acknowledges the special industry of ceramic art.
Anne Nginyangka Thompson was awarded the Major Acquisitive Prize of $20,000 for her 2022 work Strong Family Connection by the judging panel, consisting of K/Gamilaroi artist Penny Evans, artist Ramesh Mario Nithiyendran and Senior Curator of South Eastern Aboriginal Collections at Museums Victoria Kimberley Moulton. The South-East Australian Aboriginal Artist Prize of $5,000 was awarded to Sean Miller for his 2022 work Galibaay on Country.
Penny Evans, Ramesh Mario Nithiyendran and Kimberley Moulton, 2022 ICA judging panel, say of the winning works:
"Anne's work was visually, aesthetically, and technically resolved, with a remarkable complexity in its depiction of the mapping and connection to country. It held energy that captivated each of us.
Sean's work had presence, and the depth of the carving impressed us. As an artist, Sean is confident and has sound knowledge in materiality. The work has a playfulness to it and was a strong reflection of the iconography of his country."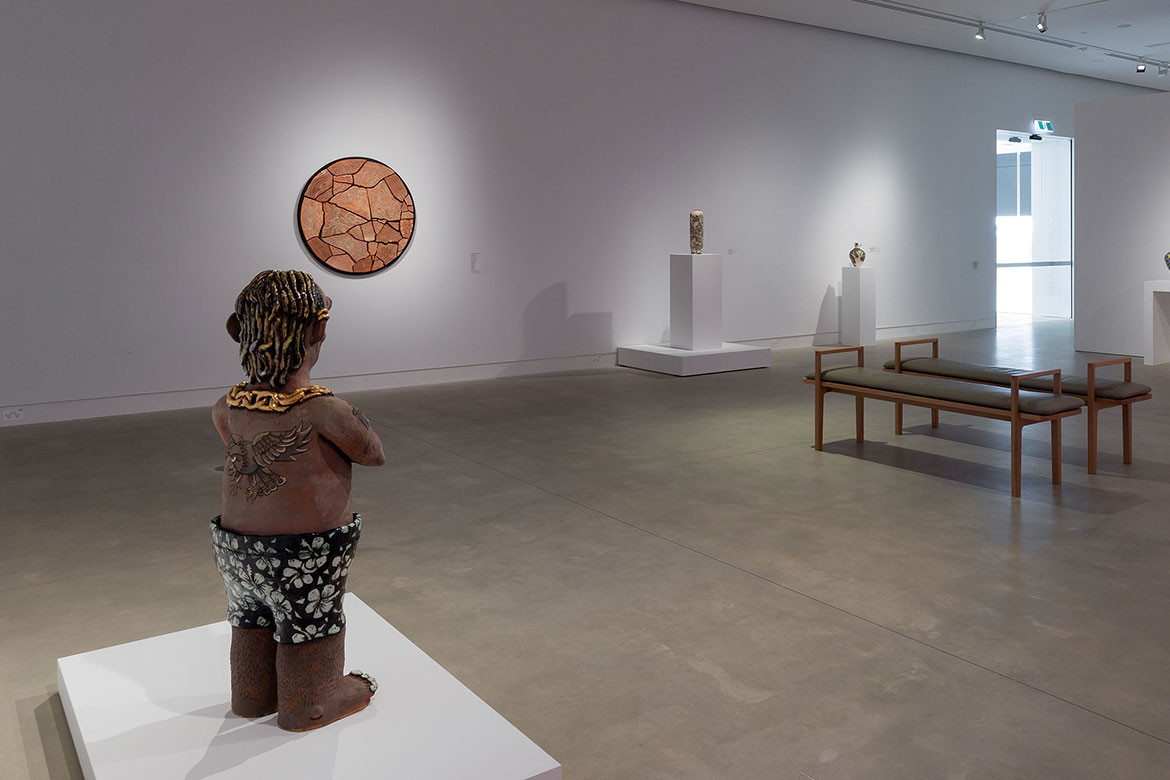 In addition to presenting the award, a new work from Penny Evans, who has been commissioned as the 2022 ICA feature artist in addition to sitting on the award judging panel, has been unveiled. Evans' site-responsive ceramic work, Dhuwidha Dhurraaya (Dig Deeper), is mounted on the wall lining the main staircase at SAM. Evans will join SAM on Sunday 9 October for a special edition of SAM Talks, where she will discuss her creative practice and the process of her commissioned work.
Shepparton Art Museum
sheppartonartmuseaum.com.au
SAM Talks: Digging Deeper with 2022 ICA Feature Artist Penny Evans
Free – bookings encouraged: https://www.trybooking.com/CDCRI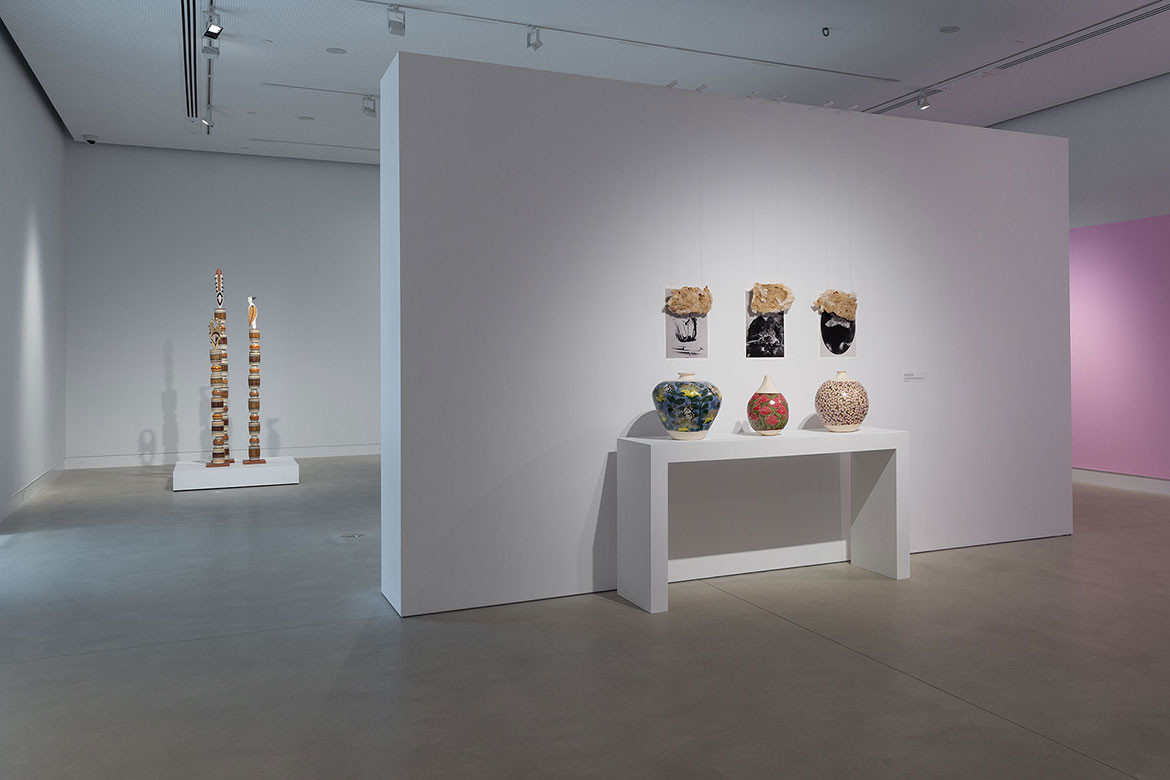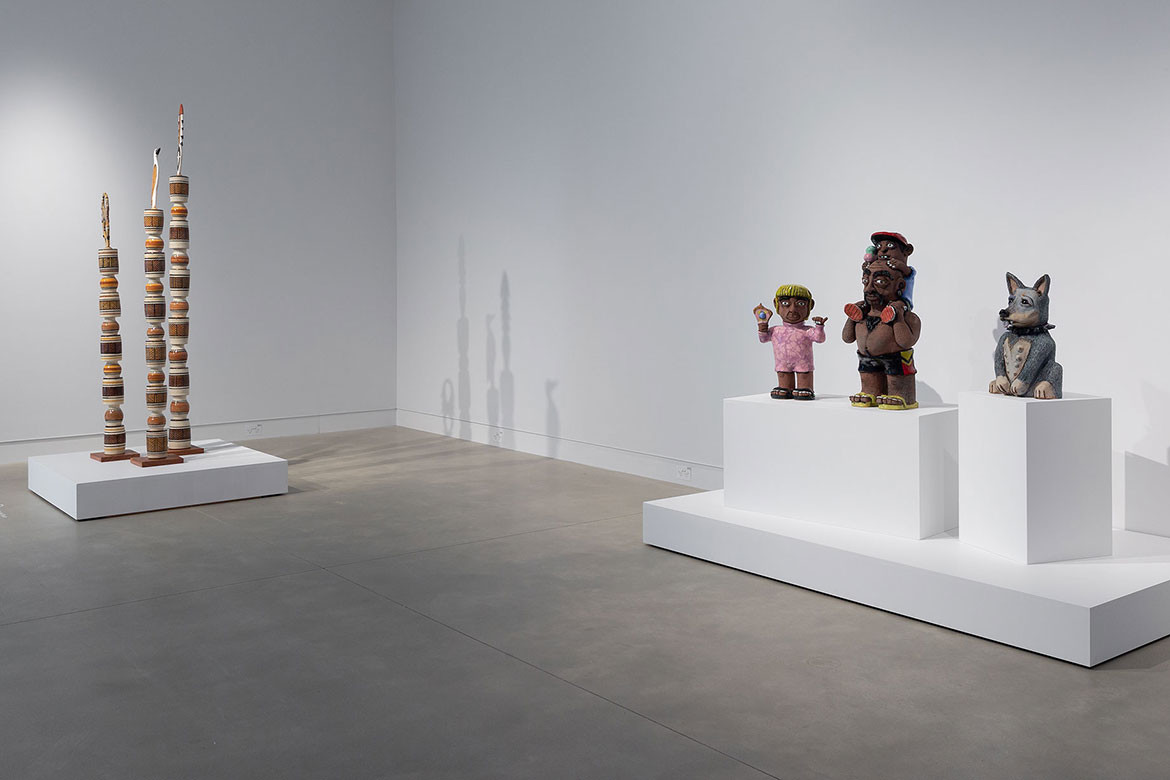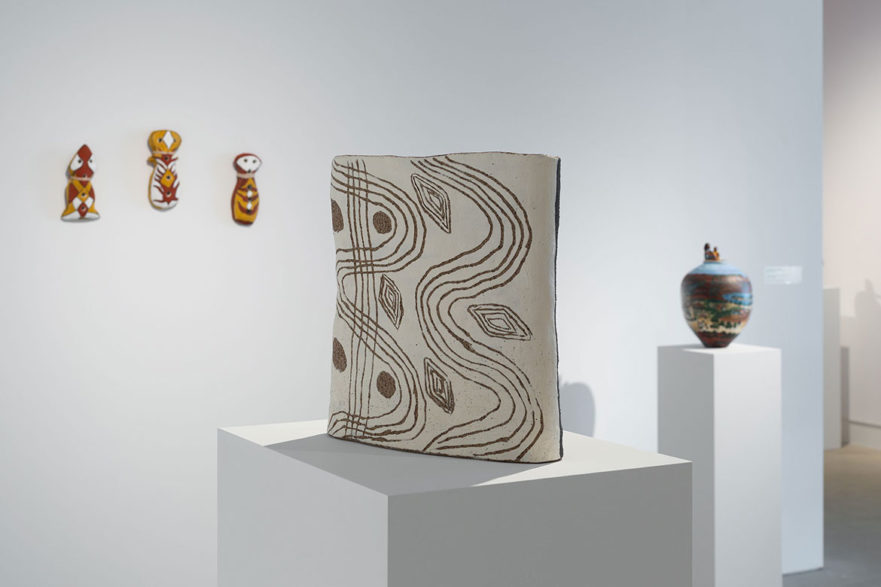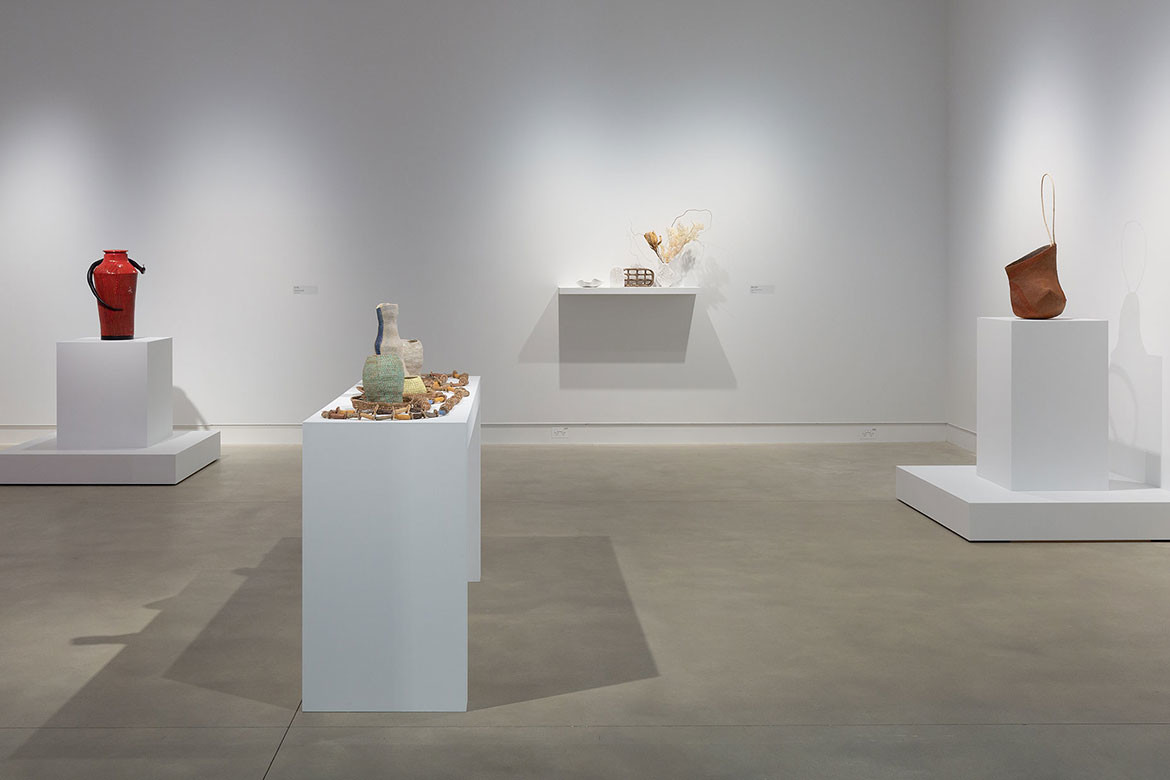 We think you might like this story on Sullivan+Strumpf taking on Melbourne with Flack Studio.
---