Habitus House of the Year is the ultimate curated showcase of the most breathtaking homes, as featured throughout the year.
But more than giving you some architectural eye candy (which it certainly does), the program also calls for you – our loyal army of Design Hunters – to tell us which home you deem to be the best.
By taking part in the People's Choice voting, you go in the draw to win an incredible Design Hunter prize pack worth $27,000.
Let's take a closer look at each of the things that will turn your house into a home….
A FAB28 Fridge by Smeg ($2790)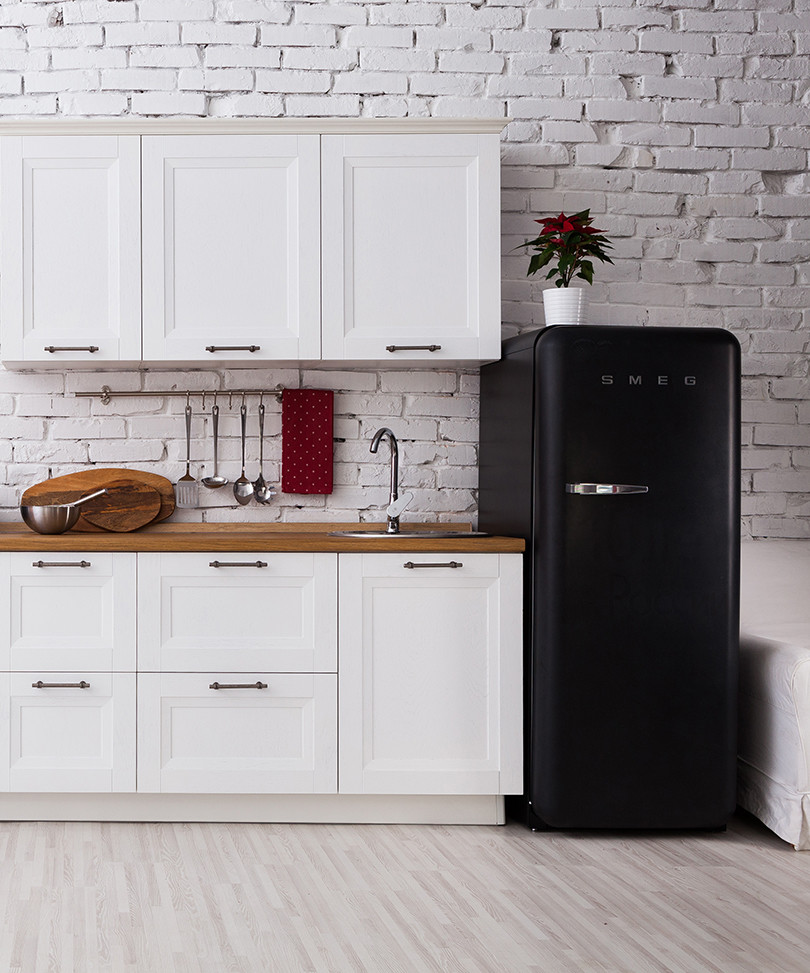 A retro icon! A black FAB28 fridge by Smeg could be yours. Made in northern Italy, it oozes Italian style and makes a statement. Officially launched 25 years ago, the iconic curves are met with innovative technology for enhanced freshness and efficiency.
A custom selection of Caroma products to the value of $3,000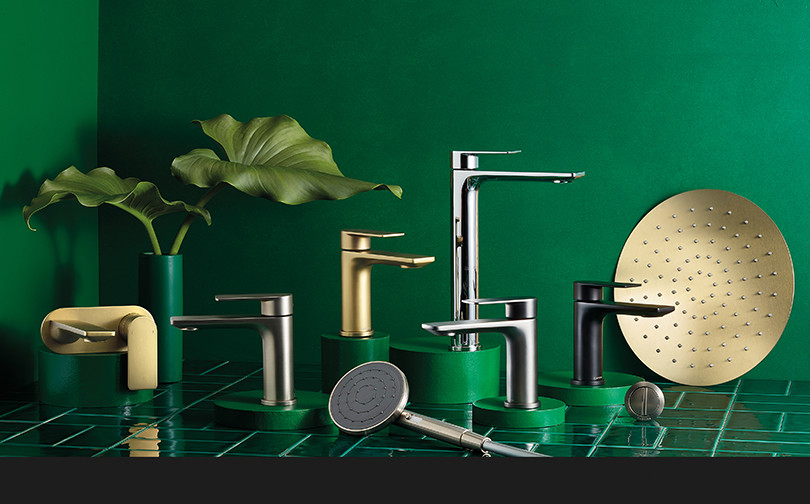 Create a functional and beautiful space like no other, where you have total freedom to select the things you want to match your own style and taste. Caroma is offering the winner the chance to select any bathroom, kitchen and laundry products in the Elvire, Urbane II, Liano II or Opal ranges up to the value of $3,000 RRP. 
Trace Drinks Trolley by Tait ($2,407)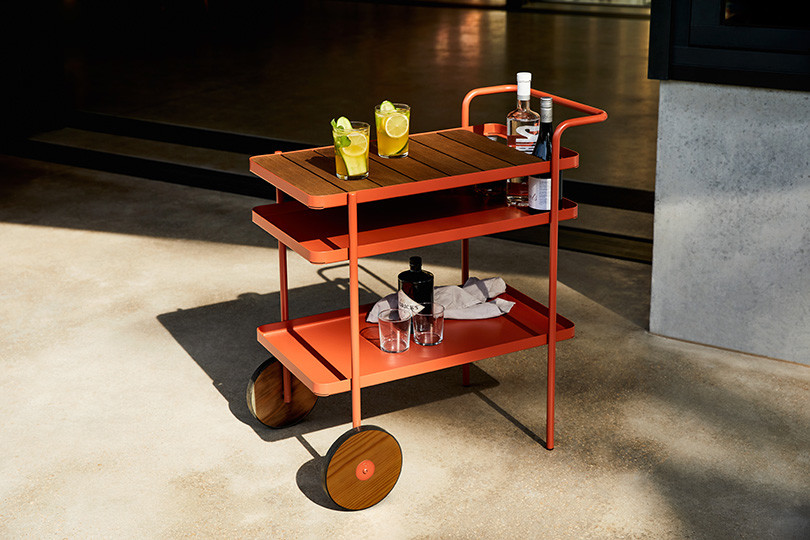 This is the ultimate outdoor entertainer, perfect at the weather heats up! Host a sophisticated summer soiree with this powder coated and practical furniture piece. The winner can choose from Tait's range of colours and finishes, to make it match their space to perfection.
Perch Stool from KFive ($1,010)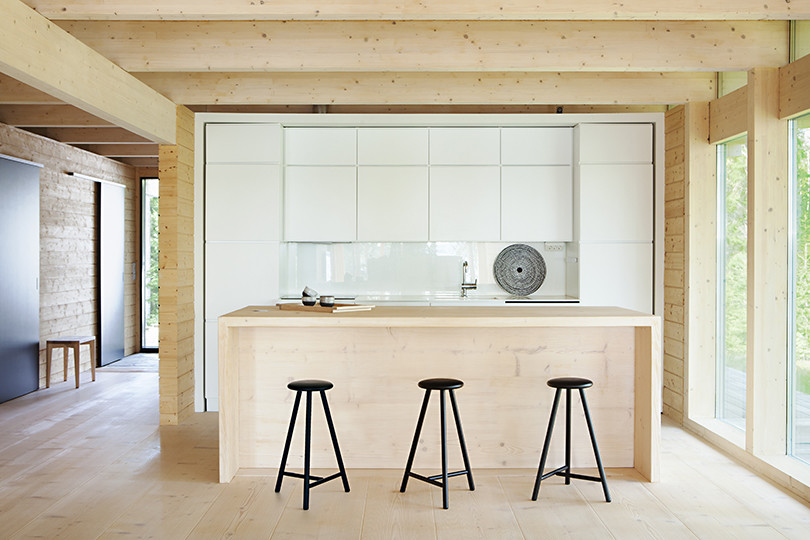 The Nikari Perch stool is made in Sweden and designed by Wesley Walters and Salla Luhtasela – two young designers who won the FDS Awards with this minimalist stool. A beautiful addition to any home, the winner will receive a black stained oak version.
8 Table Lamp by Bentu, from Remodern ($760)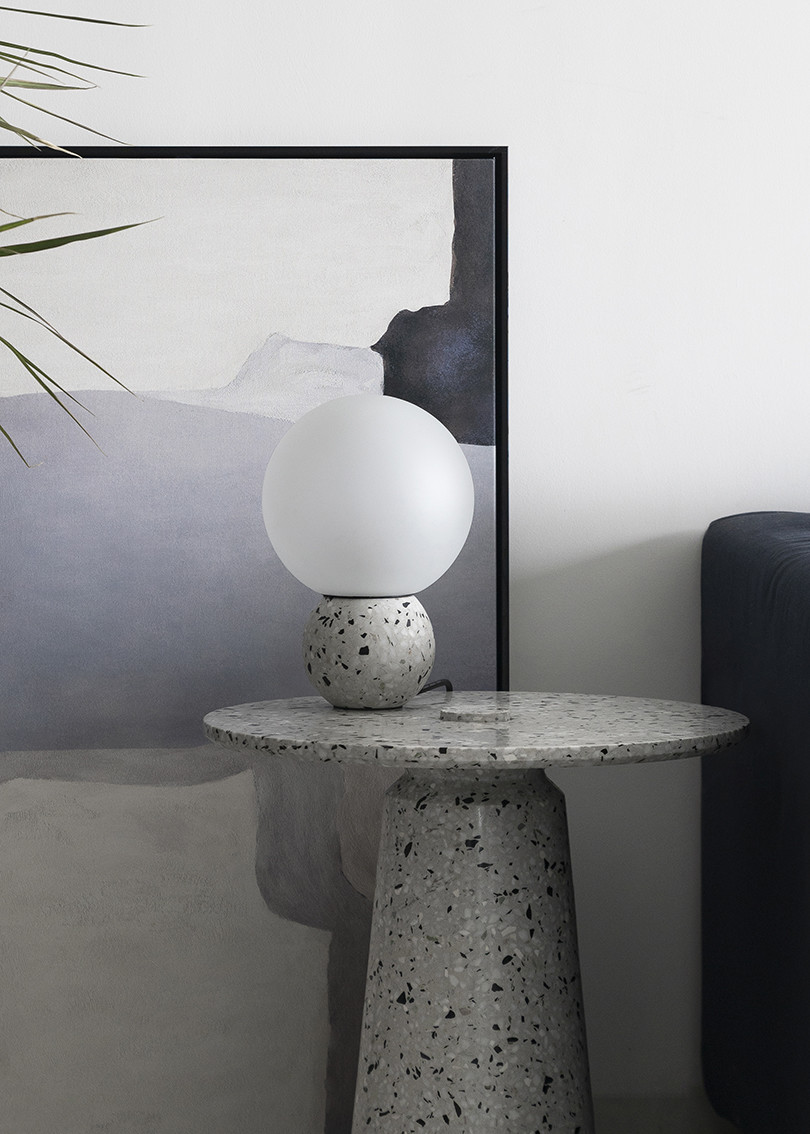 Bringing a sophisticated cool, the two perfect spheres of the 8 Table Lamp by Bentu are made in white terrazzo with an opal glass diffuser. The design is executed with a finessed balance making it instantly appealing to the eye.
Panier Stool designed by Helen Kontouris, from Stylecraft ($480)
Inspired by basket weaving, the Panier Stool by Australian designer Helen Kontouris exudes a graceful presence. Appropriate for both indoor and outdoor, this versatile item can shapeshift in your home for many different uses, while giving proudly wearing the Australian designed and made tag.
Ziggy Chair by Jardan ($3,462)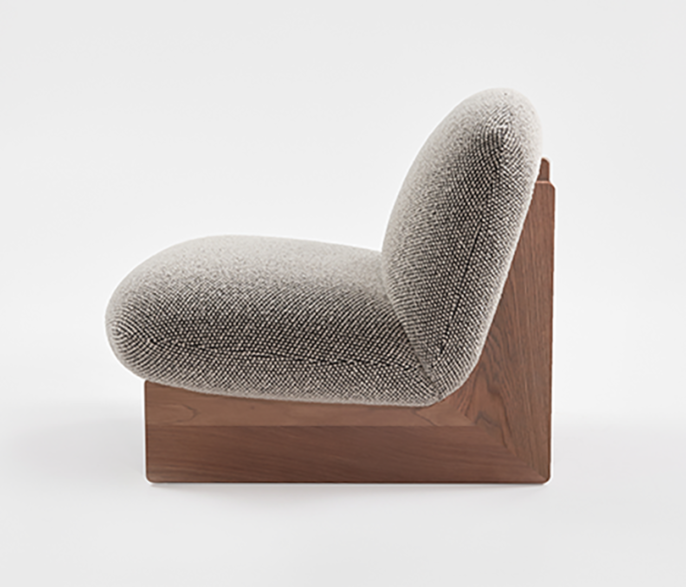 Compact and playful, but not afraid to pull some punches in looking like a star of any room, the Ziggy Chair by Jardan is equal parts curvaceous and angular. Sit back and perch in the corner as the Ziggy invites a laidback nature. You could take home this beauty upholstered in Willa Flint fabric, partnered with an oak frame.
F.A. 33 Mirror by Gio Ponti (Gubi), from In Good Company ($1,799)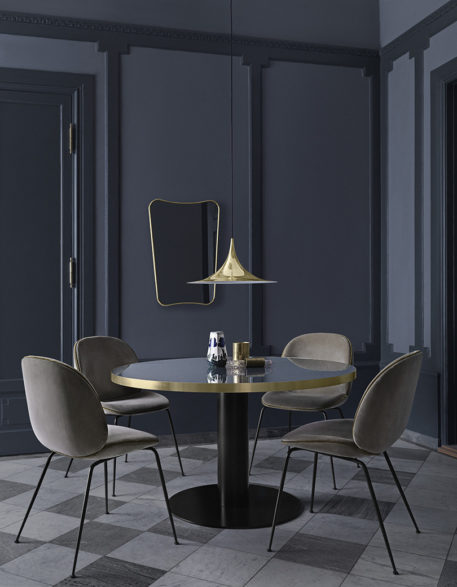 Gio Ponti, need we say more. For all the design lovers out there, this is nothing short of a classic. Exuding signature Memphis-style curves, the F.A. 33 Mirror comes in polished brass, with the designed released by Gubi. Who wouldn't want to do a daily door check in this mirror when leaving the house every day?
Two Twill Chairs from DesignByThem ($1,520)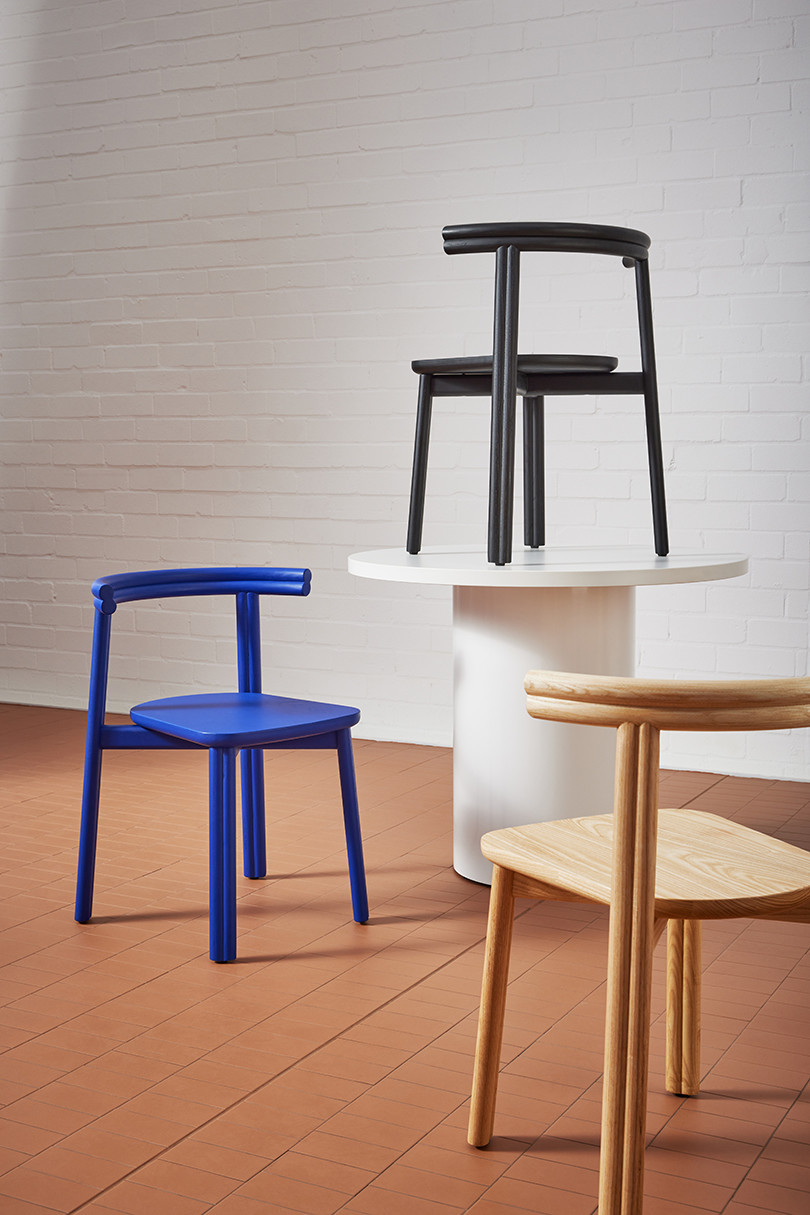 Designed by Gibson Karlo for local Australian brand DesignByThem, the Twill Chair is a versatile, stackable dining chair in a selection of colours (we personally LOVE the electric blue). Handcrafted in FSC-certified timber, the Twill expresses a creative and quirky charm with its strong arms and legs.
Create your own dream space with Totem Road ($2,000)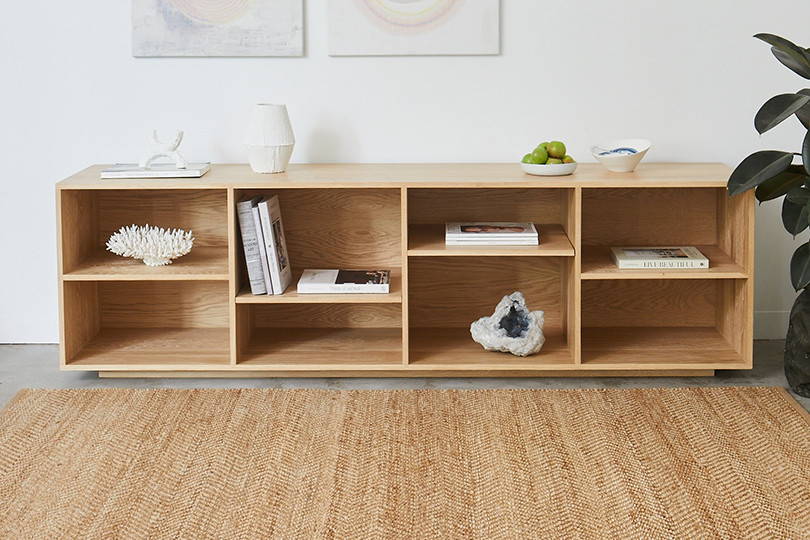 A B-Certified brand, Totem Road is a sustainable Australian brand creating timeless and fresh design pieces that not only look beautiful but are made to last. The winner will get to select whichever pieces pique their interest.
Turtle Carry Footstool by Qeeboo, from Domo ($1,249)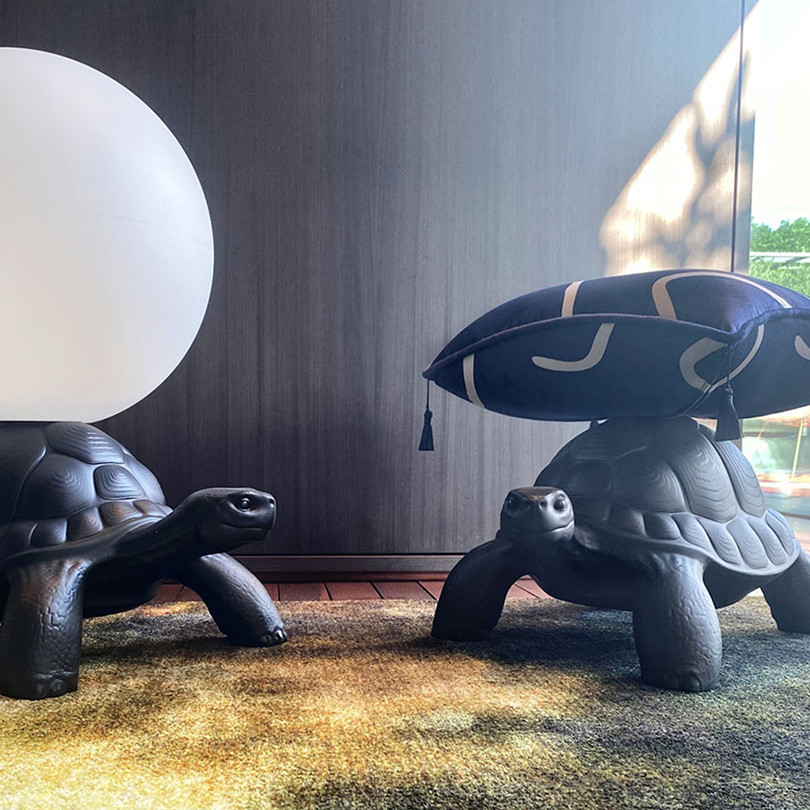 Fun and frivolity personified, meet the Turtle Carry Footstool. Life like in its quirky charm but still practical, the shell has a soft cushion meaning it can be either a seat, somewhere to rest your feet or a small side table.
New Volumes Harvest kitchen set by Megan Morton, from Artedomus ($995)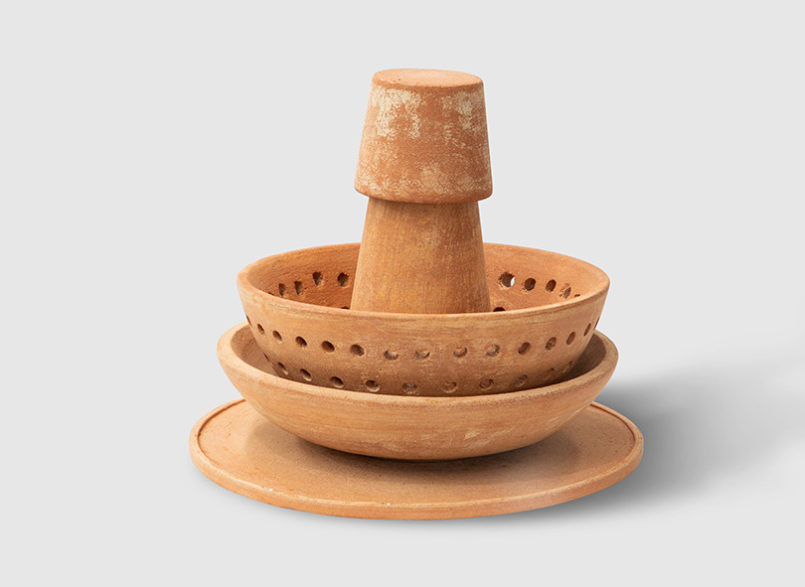 Formed in beautiful and tactile terracotta, the Harvest kitchen set includes a series of five pieces that can be used separately or together, including a cake stand, serving plates and colander – or a tabletop sprout planter for the greenery lovers. Cute!
Frank Velvet Armchair by Cachet Furniture ($2,500)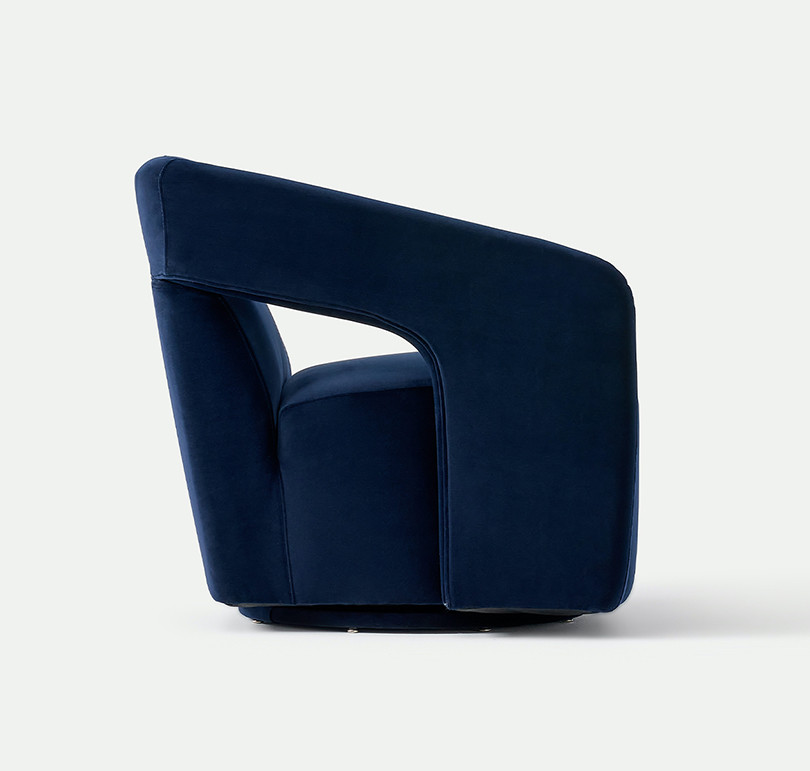 A luxurious, swivelling armchair just inviting you to sit and lounge, the Frank Armchair by Cachet is sophisticated and is sure to bring an undeniable statement to any room. Upholstered in tactile velvet, this is a chair inviting you to sink into it.
Wellness Rack by Technogym ($2,020)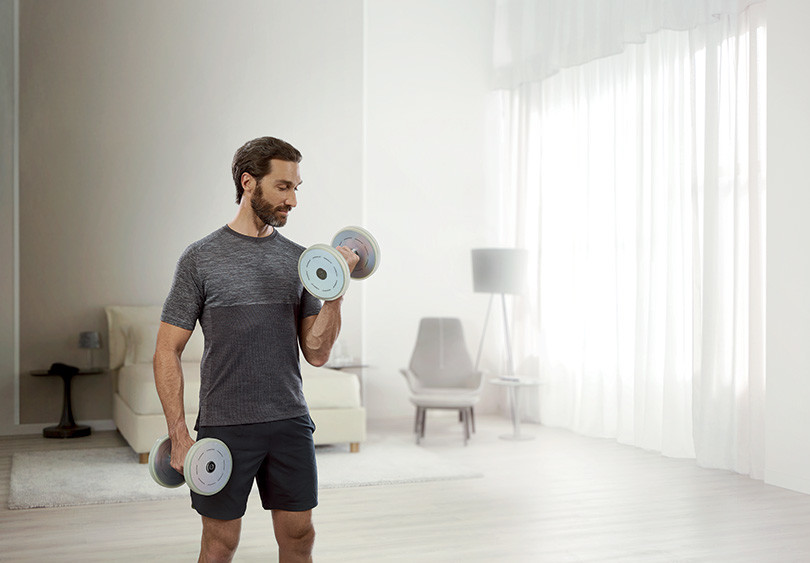 Work out in sleek style with the highly refined Wellness Rack by Technogym. Bringing its Italian elegance, and innovative detailing, this is a piece of gym gear that you'll want to put out on display – enticing you to pick it and use it. The kit includes a set of different sized weights, handles, a manual, and a storage rack – all coated in sleek silicone and fabricated in transparent polycarbonate. Hello summer body!
12-month coffee subscription from Seven Miles Coffee Roasters ($572)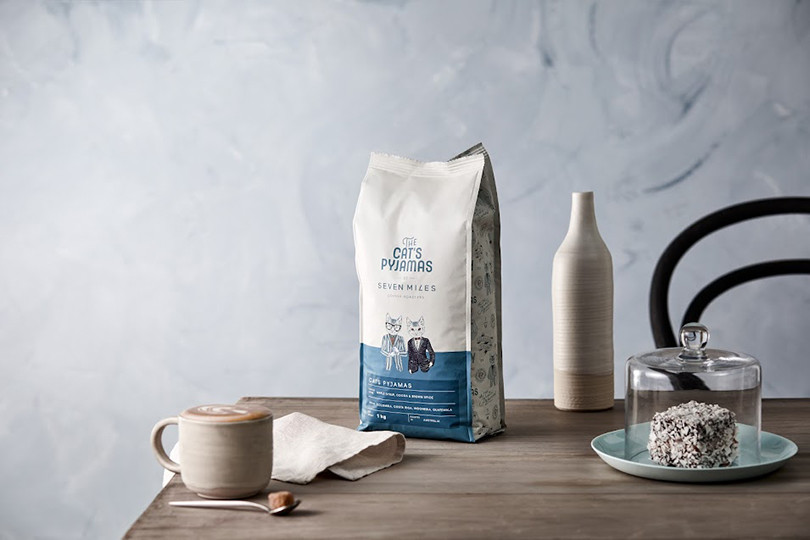 Rounding out the prize pack is a little pick-me-up – a 12-month coffee subscription from Seven Miles Coffee Roasters. The winner will receive a monthly delivery of its famous 'Cat's Pyjamas' blend. This is a bean defined by a rich, chocolaty depth that meets the spicy allure of Sumatra's finest.
See the 20 homes and cast your vote for a chance to WIN now!
Now in its fifth year, Habitus House of the Year is an annual showcase of the most outstanding homes from across the Indo-Pacific region – made possible with Major Partners StylecraftHOME and Caroma.
---