To those who know and love it, and to those who are yet to experience a Saturday Indesign first-hand, get ready to be inspired, delighted and reinvigorated.
Returning to Sydney after a covid-induced hiatus, Saturday Indesign will take over the city on Saturday 21st of May.
The program is out and it's full of talks, exhibits, interactive installations and workshops – all across Sydney – so you can jump into the design scene in the best showrooms.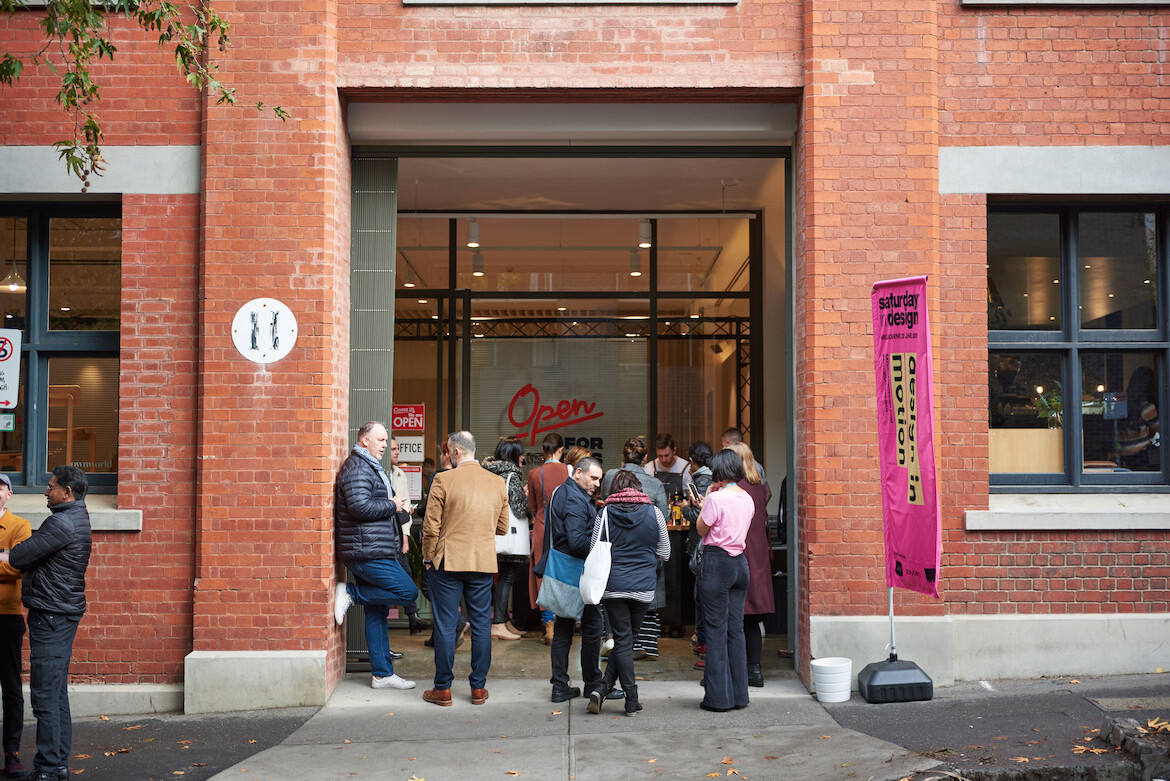 Four districts will open up – Waterloo, Surry Hills, Alexandria and Woolloomooloo – so you can walk in-between one spot, or change it up by getting onboard our free bus.
The best part? The day is 100% FREE, with design talks, workshops, activations, transportation AND hospitality all on the house.
With so much in the schedule, here is our editor's peek into a few of the things you cannot miss:
INSTALLATION: An Indoor Forest at Maker&Son
Full of whimsy and experiential delight, the team at Maker&Son will transform their showroom into an indoor forest experience where you can get up close and personal with the natural materials that all the products are made with.
TOUR: Porter's Paints Showroom Tour
Get an inside run-down on Porter's Paints new showroom in Alexandria with the brand's Business Development Manager, Damien Salomons. See a full gallery of paints and decorative finishes to inspire your home or residential project.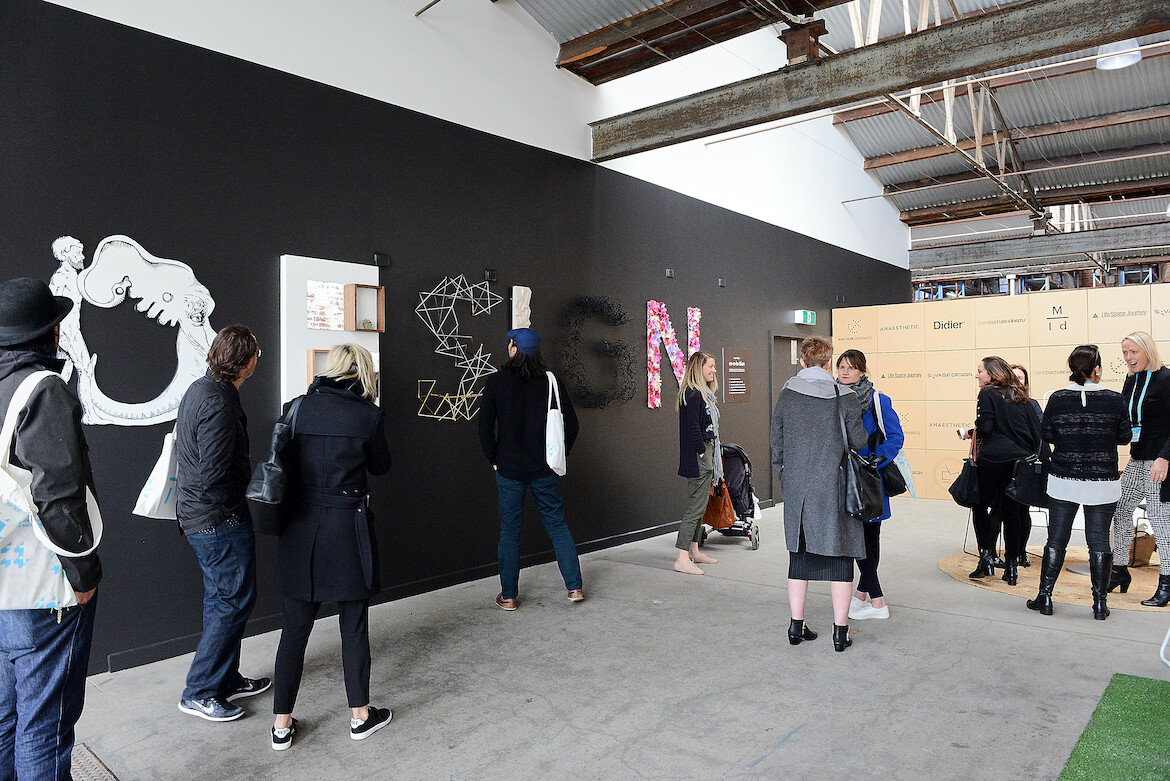 LAUNCH: Illuminating Products
Special Lights invites you into a room dripping with European inspiration, showcasing a range of impressive designs from its European brands. Be transported to the sights and sounds of the Catalan Coast, or perhaps a splash of vintage Danish perfume bottles, every piece is ready to be admired.
TALK: Designing Rooms and Influencing People
Join us for a casual conversation led by Habitus editor Aleesha Callahan as we delve into the way design has changed in the face of social media. Is an image enough to communicate design; and how has the way design is consumed changed from endless scrolling? This discussion will consider the ways design is being commoditised – but also reflect on both the positives and negatives of this influence.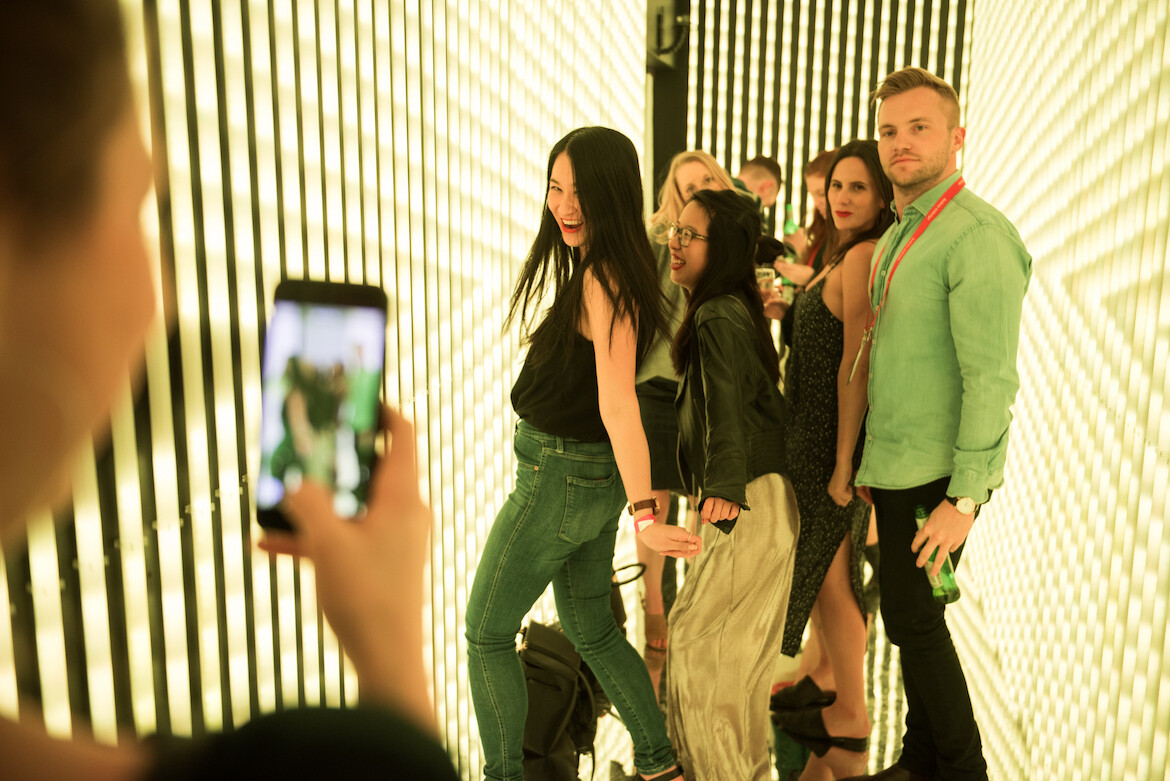 TALK: William Smart on Heritage and Contemporary Design
A true design icon, tune in as Smart Design Studio director William Smart talks about the design of one of his own buildings. In an intimate conversation, hear how the studio approaches design within the constraints of heritage, all with the purpose of making more environmentally sustainable outcomes.
INSTALLATION: Tom Dixon Lounge
Tom Dixon is a name renowned for pushing boundaries in the design world. We invite you to come into the Tom Dixon Lounge to sit back and relax in his latest furniture pieces – all while a DJ spins tunes and the drinks flow around his Fat and Cork collections.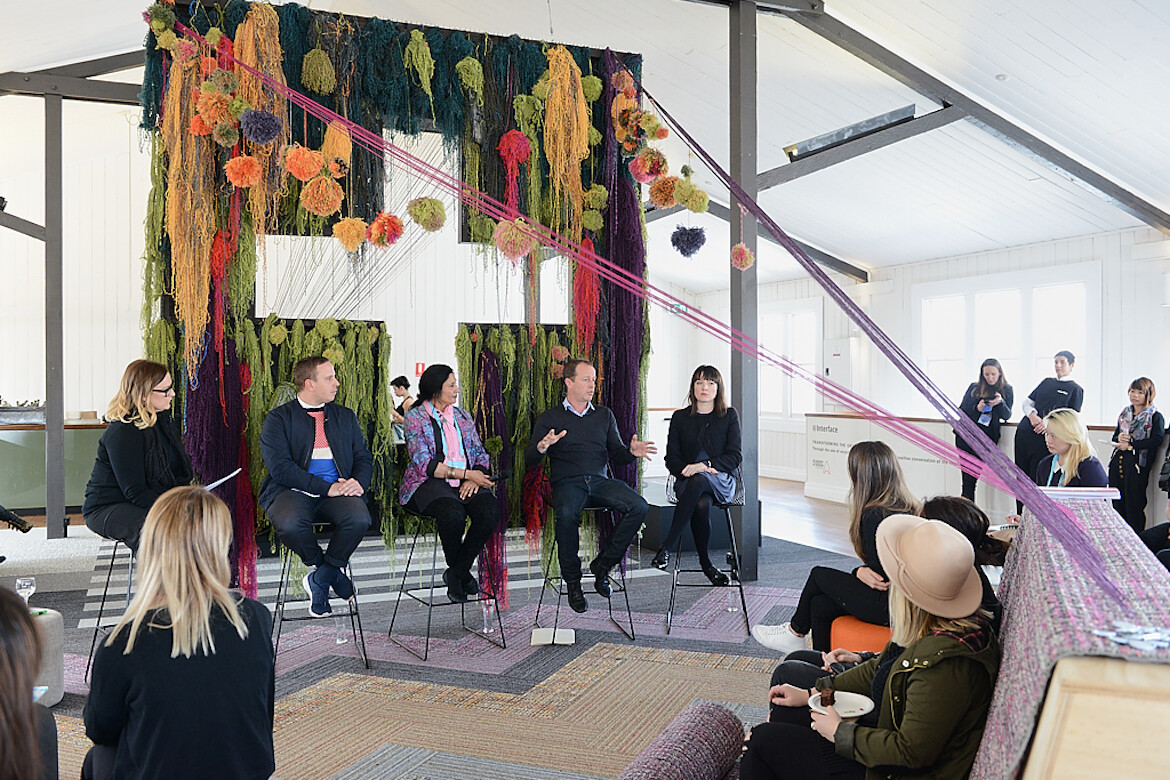 TALK: The Architecture of Travel
As we emerge from the global pandemic, we post the question of what travel and hotel design will look like? Hosted by Anterior XL, how will the demands of a traveller change when international travel kicks off again? From high-end luxury to the creature comforts of home, we consider the psyche of the new normal in hospitality design.
What does travel look like in the post-pandemic era? Are we looking for spaces that transport us or places that feel like home? Do we want creature comforts or high-end luxury? Hosted by Anterior XL, they tackle the question of what it takes to make a home away from home?
DEMONSTRATION: Antonio Citterio's Personal Line – When Art meets Technology
Art, architecture, and design go hand in hand – but how does this work with technology and objects perpetually in motion? In this extraordinary collaboration between Technogym and acclaimed interior designer Antonio Citterio, we learn about their partnership and the creation of a unique range of luxury gym equipment fusing functionality with style.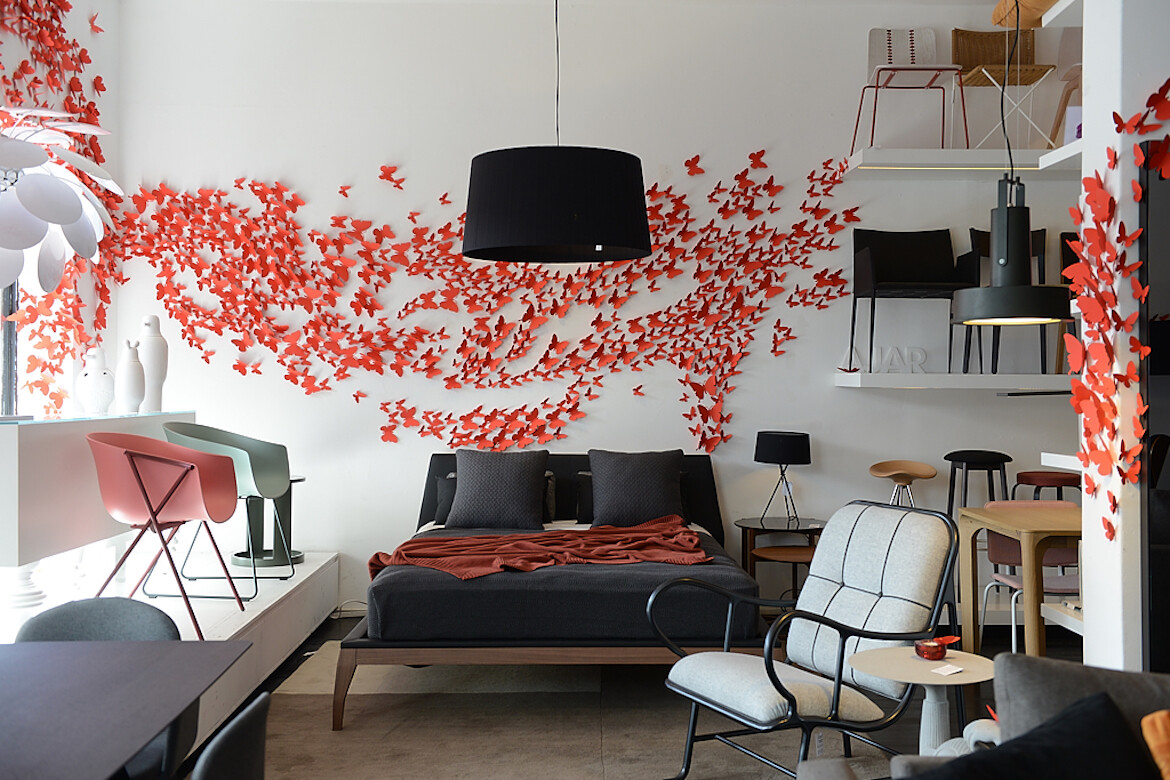 TALK: In Conversation: Art, Architecture and Lighting
Light is a powerful tool to create ambience and atmosphere. Hosted by Special Lights and moderated by Habitus editor Aleesha Callahan, this talk considers the way that light influences perception and sets the mood, and even more importantly how light plays into art and architecture.
HOSPITALITY: Cheese, Charcuterie and Vino
To end the day with celebrations, join Flokk and enjoy a selection of cheese, charcuterie, and wine from 3:30pm. At 4 pm they will announce the winner of the HÅG Tion chair. Come and either wind down from your day traversing the city or get your evening started and celebrate what is to be a sensational Saturday.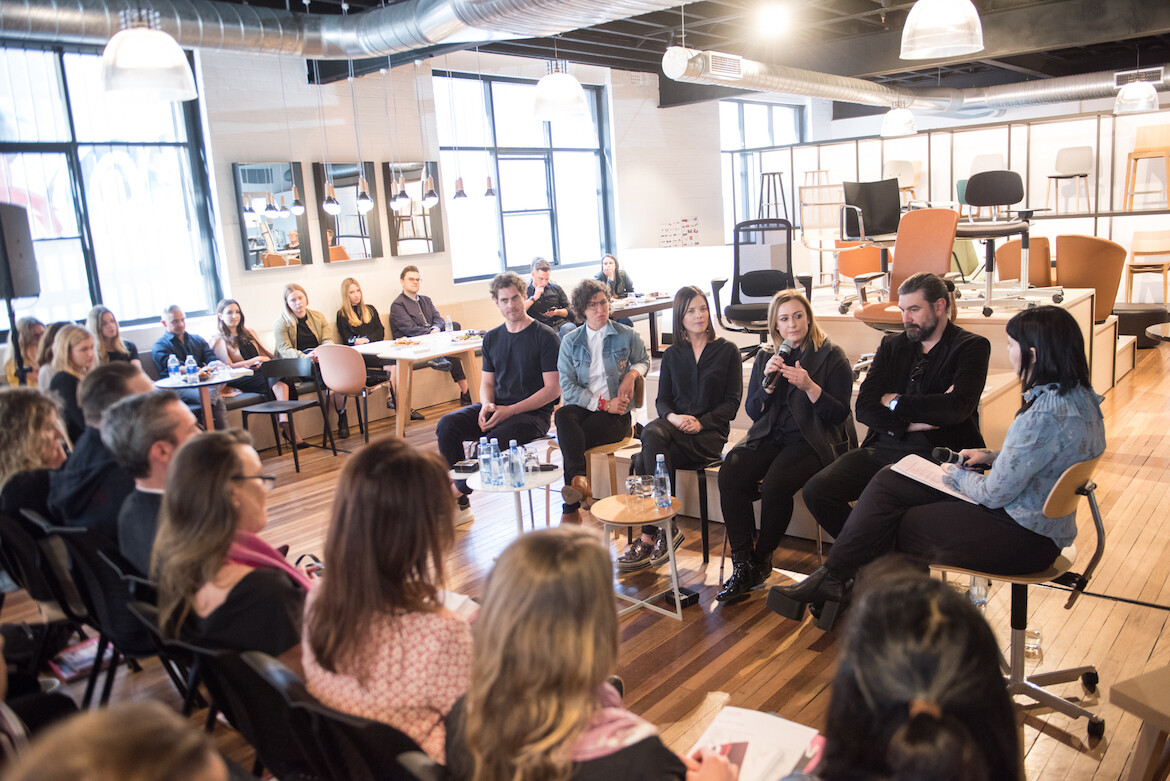 This is just a taste of what's to come at Saturday Indesign on the 21st of May, 9 to 5. To plan your day, head over to the full schedule and get your calendar fired up.
Attending Saturday Indesign is free, skip the queue on the day and register your attendance online now!
We can't wait to see you there however don't forget that May 21st is also the federal election. Saturday Indesign recommends registering for a postal vote to make sure you don't miss out on any of the design action.
Aleesha Callahan, editor, Habitus
Caelan Kaluder, editorial assistant, Habitus
---