Saturday Indesign is an event that truly offers something for everyone, design lovers of all walks of life can find something that piques their interest. From workshops to hospitality, product launches to DJ sets, the 2022 Saturday Indesign program brought us a schedule that was overflowing with design inspiration to love.
Each year, the Saturday Indesign speaker series is a program highlight, with a mix of curated and brand hosted sessions packing a serious educational punch. 2022 was no different, with over 15 knowledge-led panels, seminars and discussions all held across an action-packed Saturday in Sydney.
From the latest in workplace to Instagram design trends, here are some of our favourite educational moments of the day!
Sustainability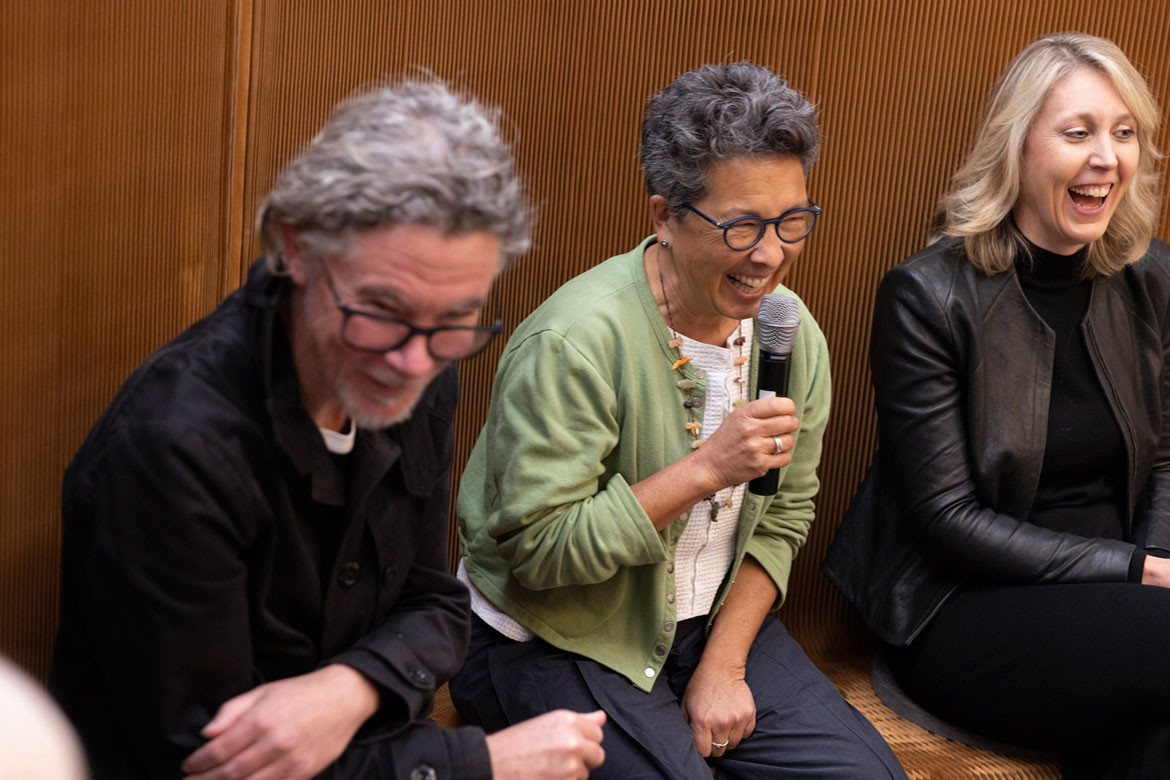 The topic that's never far from front of mind, sustainability took a moment to shine at Saturday Indesign, with dedicated talks at SeehoSu and Thinking Works. At Seehosu, a panel that included Marcus Piper and Virginia Wong-See from the Regional Architecture Association, Uncle Phillip Bligh, John Wardle's Jasmin Williamson and Aidan Mullan from Saturday Indesign's Sustainability Partner Interface, spoke about sustainability, business practices and cultural consultation to a packed house, with Uncle Phillip Bligh providing particular insight into the embodied knowledge of First Nation's people and the ways in which working with Country should influence and lead sustainable building practices.
Sustainability also came into focus at Kaolin Tiles, where a morning talk on the New Dawn of Materiality brought material usage and sourcing into a direct conversation about making more sustainable design choices.
Art & Trends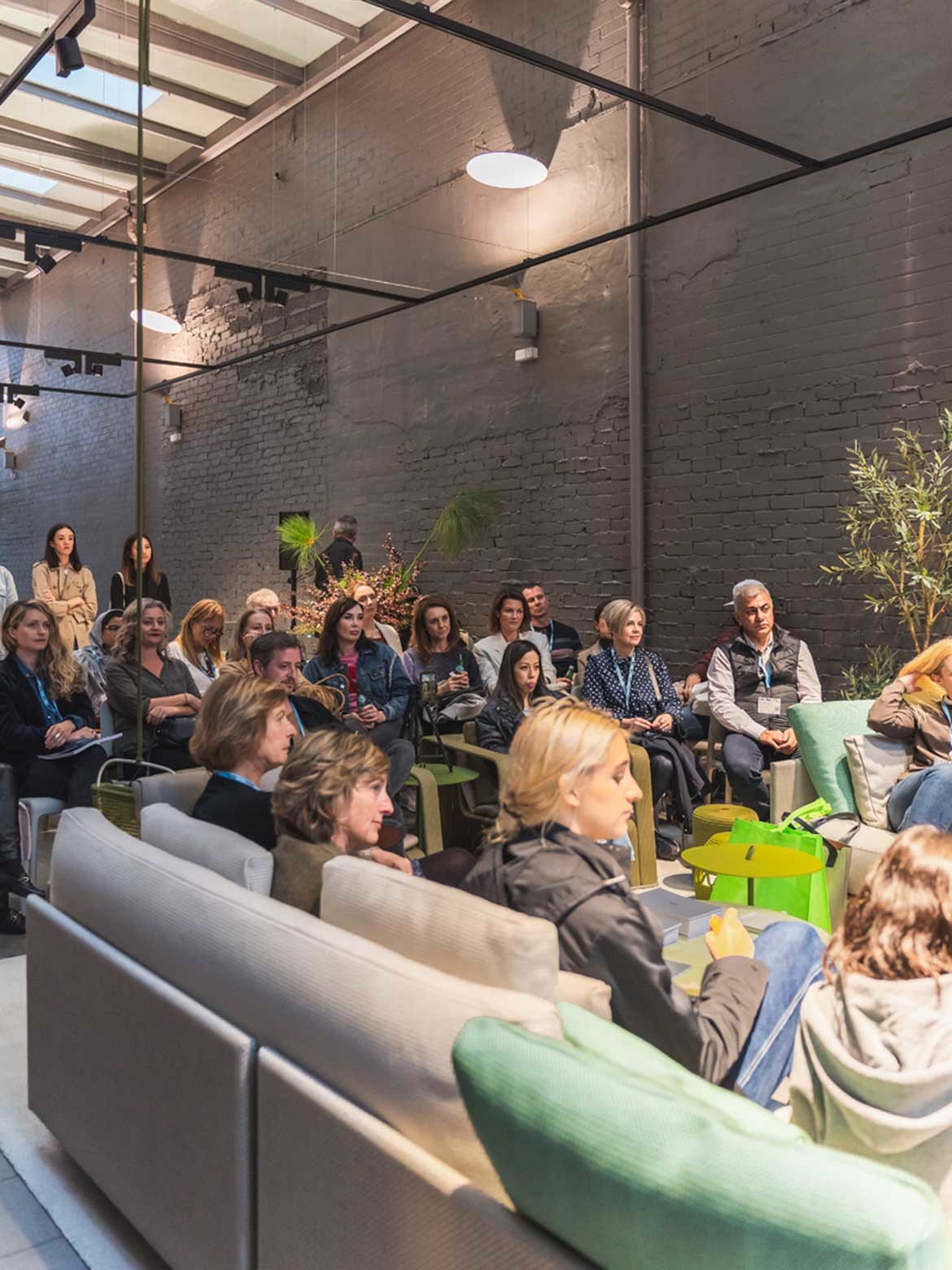 New trends and the intersection of design and art always informs much of the Saturday Indesign event program, but this year we saw it emerge as a real focus amongst the day's speaker series'. Polytec set their space at Infinity Commercial Furniture (also shared with Laine Furnishings) abuzz when Marylou Cafaro gave an address on upcoming joinery trends, Technogym offered a deep dive into the coming together of art and technology with their new range by acclaimed interior designer Antonio Citterio and Kaolin once again offered a look at the global trends in porcelain tiles.
Over at dedece, Habitus editor Aleesha Callahan brought us "Designing Rooms and Influencing People", where Alexandra Ponting (AP Design House) and Stefania Reynolds (Studio Johnston) walked the audience through how they navigate designing spaces in an Instagram age.
Workplace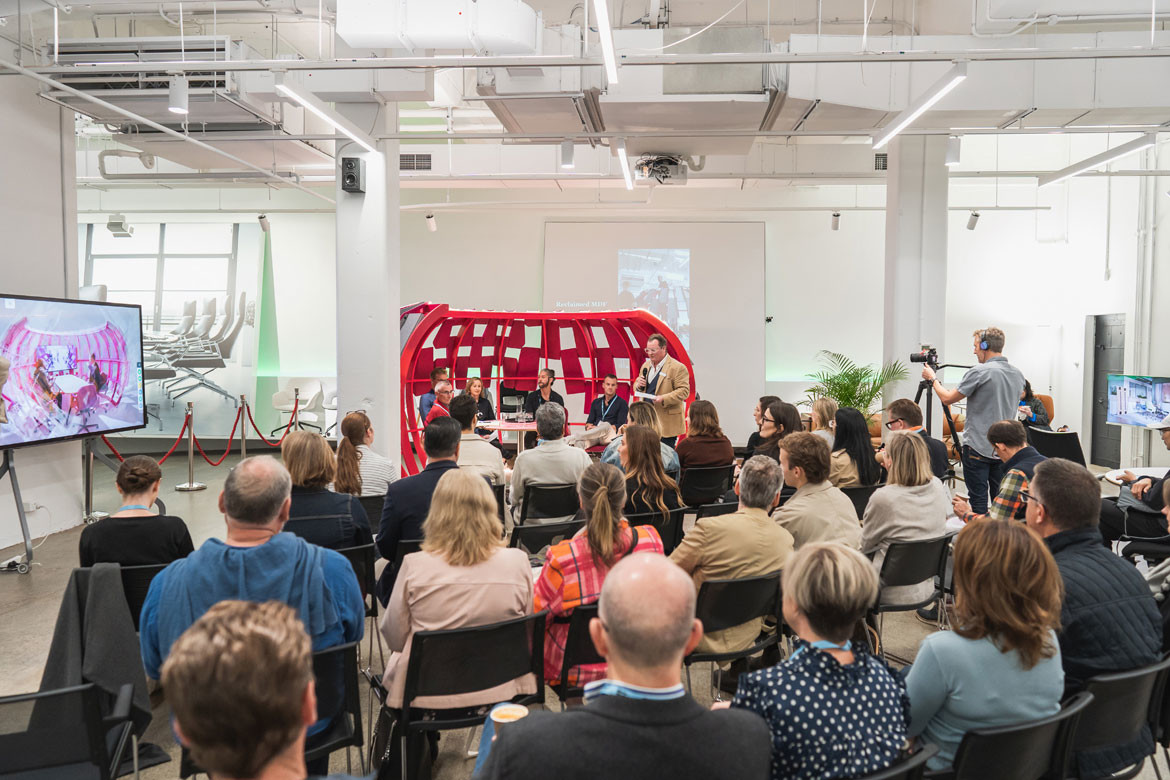 Perpetually one of the day's most anticipated topics, workplace once again stole the spotlight at the event. Herman Miller took over the top of Living Edge's showroom, being the place to be at lunchtime with some of Sydney's leading workplace designers holding court with Indesign Editor Alice Blackwood. A little earlier, Wilkhahn put the end user front and centre, bringing experts from CBRE, Dexus and Lendlease to debate the future relevance of workplaces. Meanwhile, Square Bear looked at ensuring wellbeing in the workplace with Sonder's Louise Butler.
Covering Verticals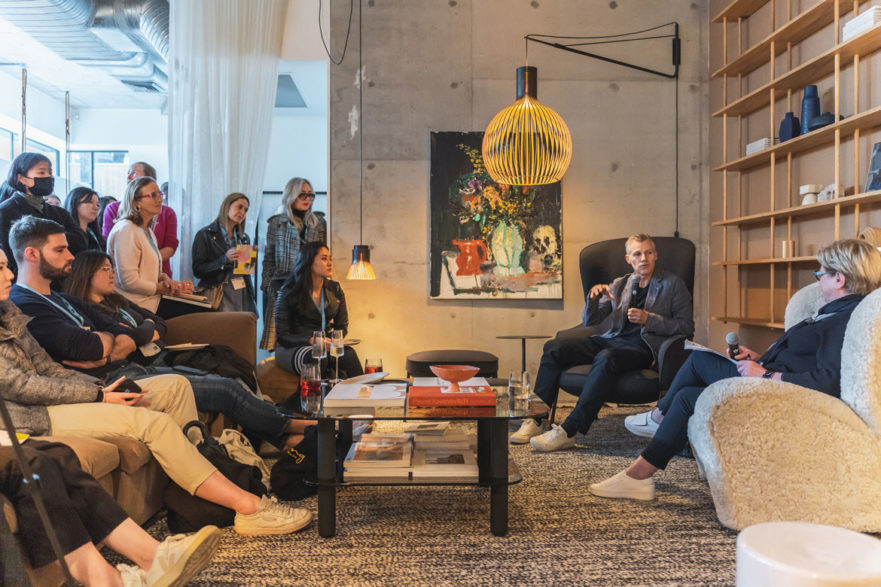 No program is complete without a current look at both Education and Retail design, with both spaces facing rapid changes to keep up with what we as a society look for in 2022. For the first session of the day, Winning Appliances brought experts together to explore how the rise of online spaces has placed a demand on retail design to get experimental to tempt people, while at 2pm, Stylecraft played host to a lively session on Education – particularly topical with homeschooling giving so many a taste for the importance of safe, productive and constructive spaces to learn.
Over at Krost, design itself was the topic of discussion, with an engaging discussion on running a design business in 2022 playing out.
Everything and Anything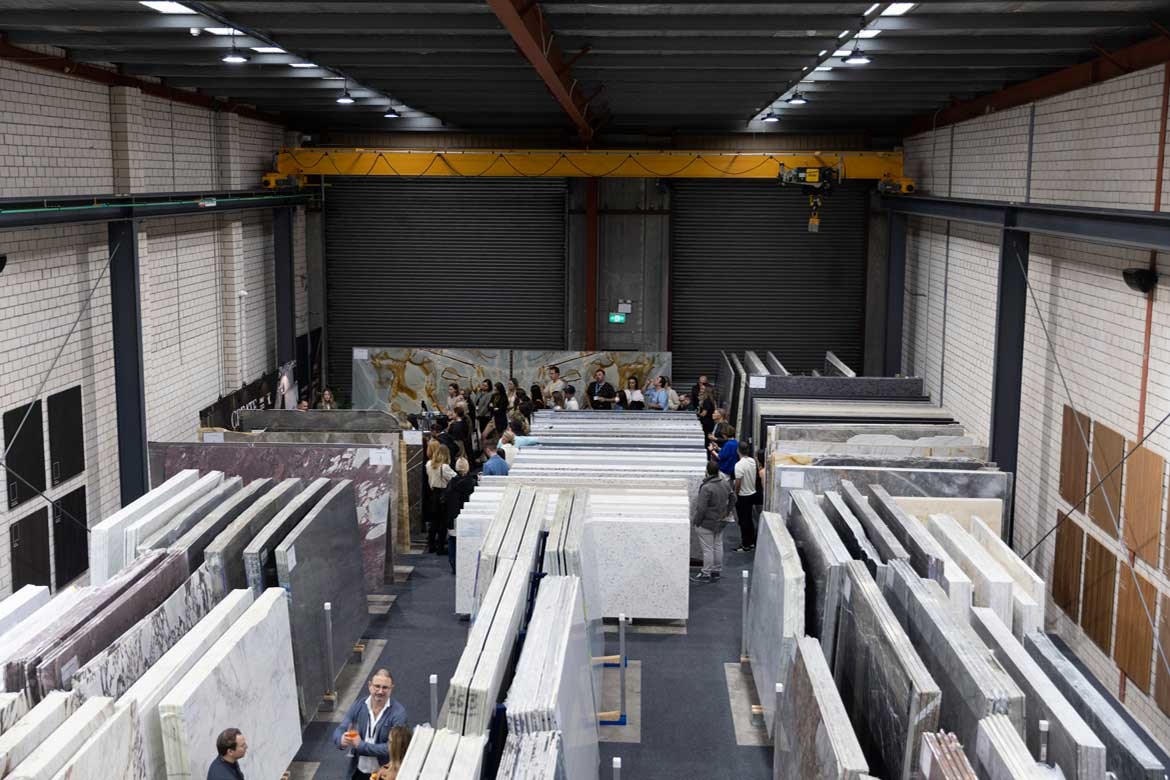 Other talks covered a range of different topics, from the serious and pressing issue of Modern Slavery (hosted by Square Bear and Thinking Works), to an enticing conversation on architecture of Travel (hosted by Anterior XL).
Smaller and more intimate talks were hotly anticipated, from Special Lights' morning session on Architecture and Lighting, to Molmic's casual chat "Meet the Maker". Perhaps one of the highlights of the day was over at Fred International, where William Smart drew a crowd as he spoke to melding old and new and creating a symbiosis between heritage and contemporary design.
Relive all the best moments from 2022 at the event gallery!
Saturday Indesign will return to Melbourne in 2023, to get involved register your interest here.
---