The launch of Savage Design's first showroom last Thursday, December 12 was an intimate and rather emotional affair – in the best of ways. As fourth-generation Savage, Joel, took to the doorstep express his gratitude to his family – parents, wife, children, and colleagues alike – for the environment they create for each other each and every day, it was hard not to feel the feels.
The opening of Savage Design's Surry Hills showroom – its first non-workshop space in history – marks the dawn of a new era for the family owned and operated industrial design studio. For over 100 years, the Savage family has been waking up early, putting on steel-cap boots, and heading to the factory – a place of grease, sweat, and sparks. While this is not set to change, they now have another home to visit – a place of class, comfort, and coffee.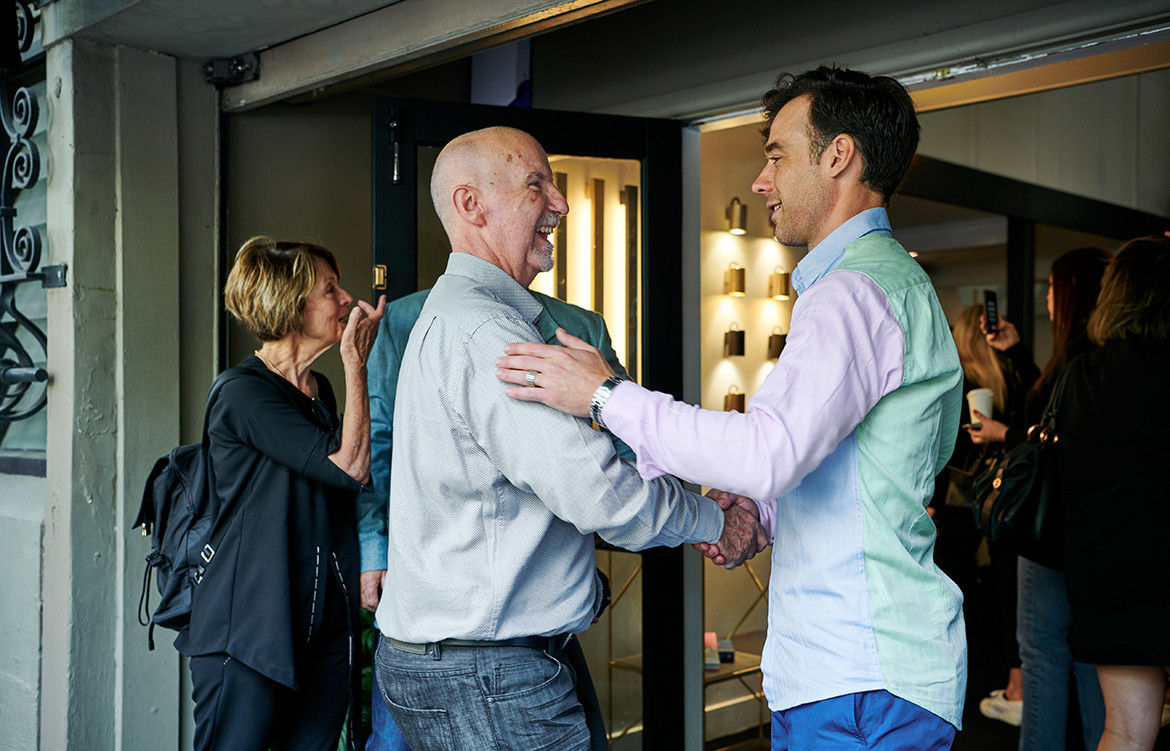 The showroom's interior has been designed in-house by Savage Design's own design department, and is characterised by signature dark tones, with highlights of brass, bronze, and steel throughout.
Joel describes it as, "A space to really embody the company; precision, attention to details, honesty and a bit of grease thrown in for fun. Our customers are now able to immerse themselves in the whole experience by seeing and touching our products along with hearing about the history of the pieces and the business. The showroom will be staffed by designers and engineers, so our customers know they are getting the most technical and up to date information from the people who create our furniture, lighting and hardware."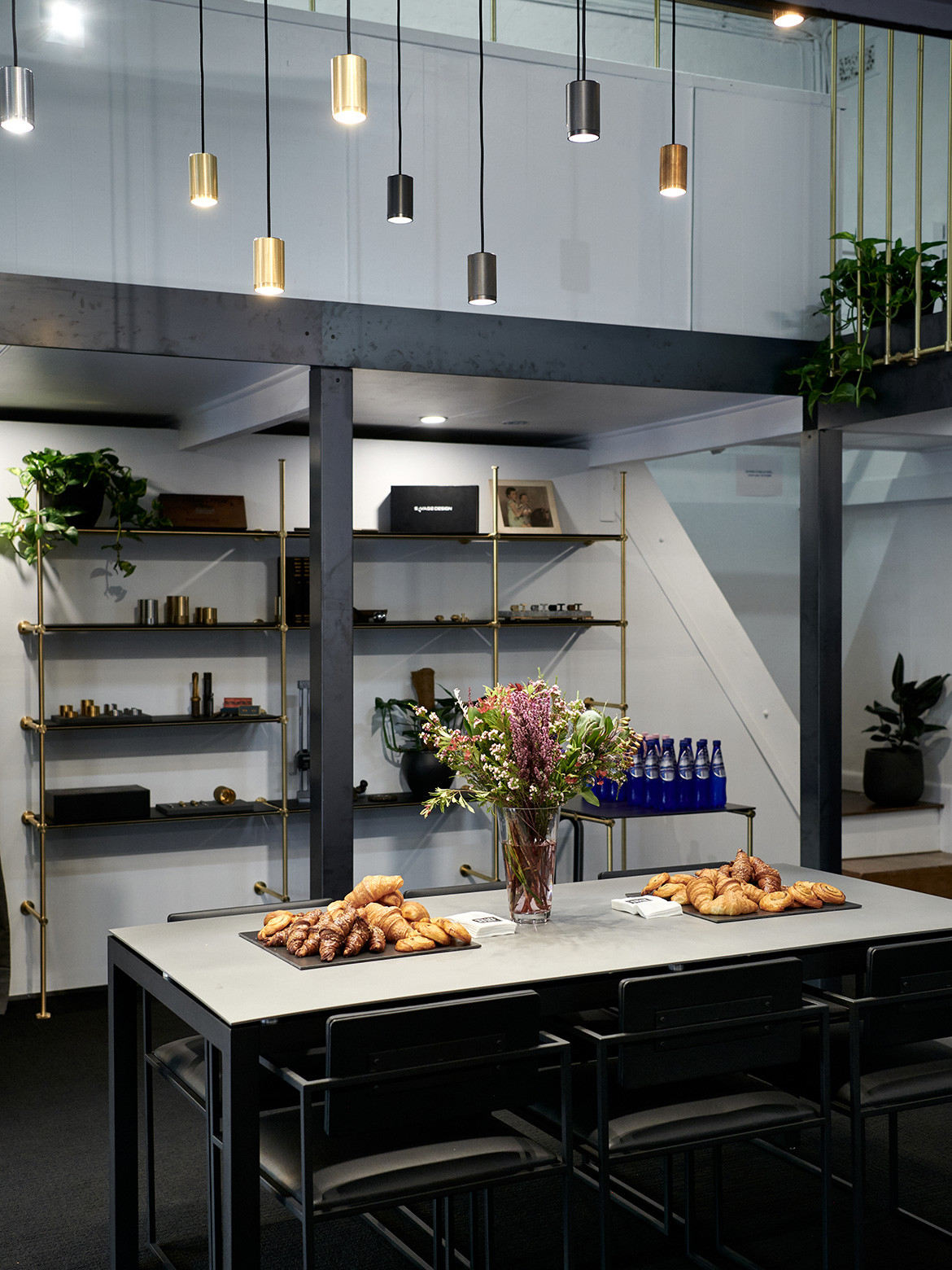 Savage Design's design director, James Groom teases, "there is a back story to this new venture, involving many characters – including the craftsman behind Newtown's characteristic terrace and graveyard iron work; a manufacturing pioneer; a heroic feminist; and the team of one of Australia's leading manufacturing companies. The team are looking forward to telling these tales to clients amongst the furniture, lighting, hardware and accessories now with a permanent address."
The Savage Design showroom, located at 236a Riley Street, Surry Hills, Sydney, will be open to the architecture and design industry as well as to the public Monday to Friday 10am – 6pm.
Savage Design
savagedesign.com.au
Photography by Fiona Susanto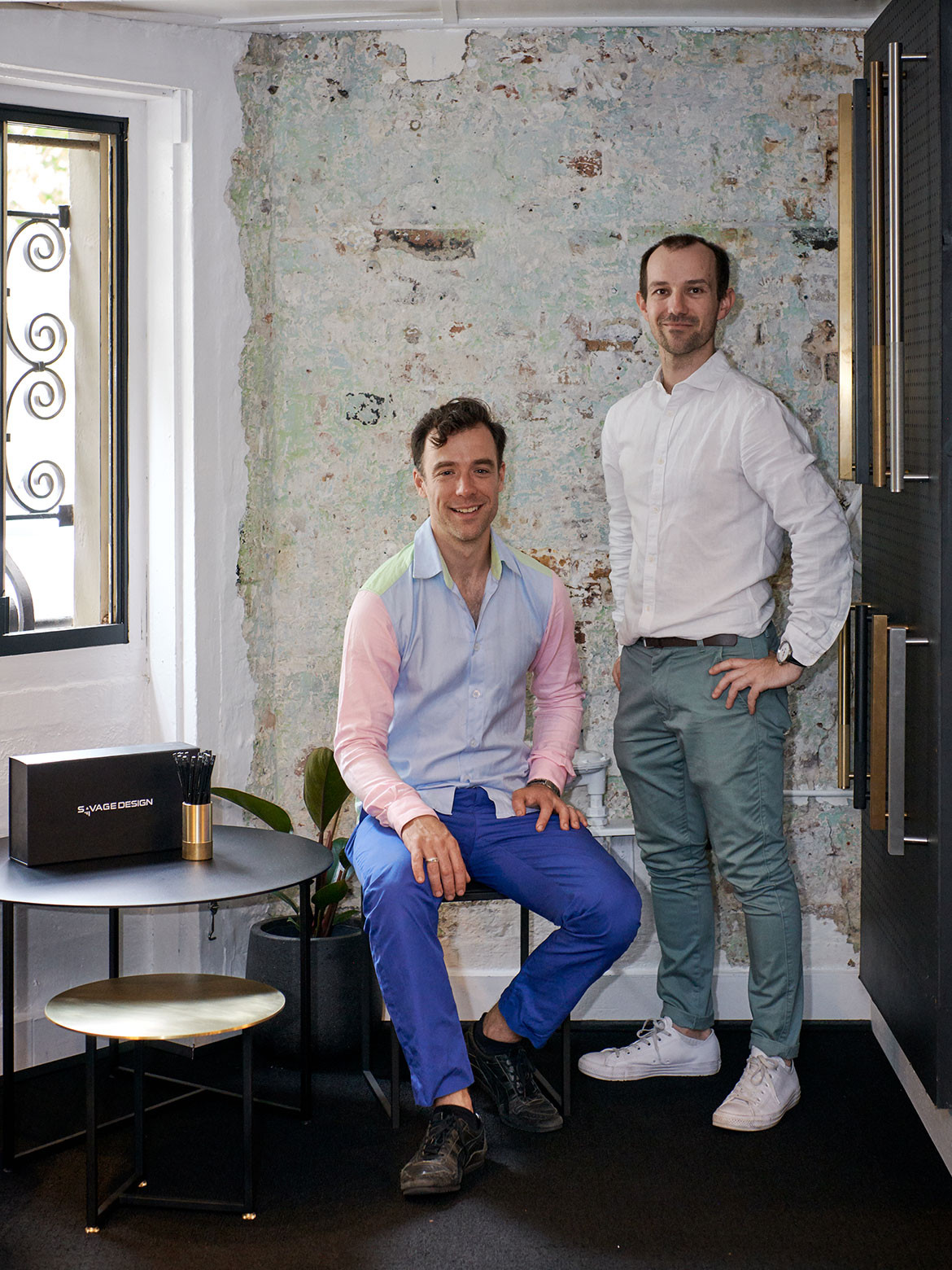 Tags: Architectural Lighting, family business, Fiona Susanto, hardware, Industrial Design, James Groom, Joel Savage, savage-design, Showroom Launch, Showroom Opening, Surry Hills, Sydney design studio, Vicki Wilson
---