Curated by the totally divine Sarah Hetherington (Director, Galleries at Sydney Contemporary and one of the sharpest minds in contemporary art curation), this year's Installation Contemporary presents a selection of ambitious large-scale artworks by 12 leading contemporary artists; Abdul-Rahman Abdullah, Alex Seton, Brian Robinson, Jenna Lee, Jon Rafman, Julie Rrap, Lindy Lee, Louise Zhang, Mikala Dwyer, Roy Wiggan, Sarah Smuts-Kennedy and Tony Garifalakis.
Exhibited throughout Carriageworks, the aim of Installation Contemporary is to showcase works that extend beyond the traditional booth presentation. As such, it affords an opportunity to experience innovative, site-specific, and interactive installations within the unique architecture of Carriageworks.
"Installation Contemporary offers artists the opportunity to push the boundaries of their practice and exhibit ambitious, museum-quality projects in the iconic architectural environment of Carriageworks. Located throughout interstitial or transitional spaces, the works collectively explore themes of the body (human or animal), spirituality and transcendence, colonial history, language and cultural identity, memory and time, as well as materiality and the use of technology. Featuring Indigenous, Australian and International artists, Installation Contemporary, as a contrast to the visual stimulation and buzz of the Fair, provides audiences with unexpected encounters and moments of reflection, surprise and hopefully enjoyment!" says Hetherington.
Participating artists include:
Abdul-Rahman Abdullah presents Dead Horse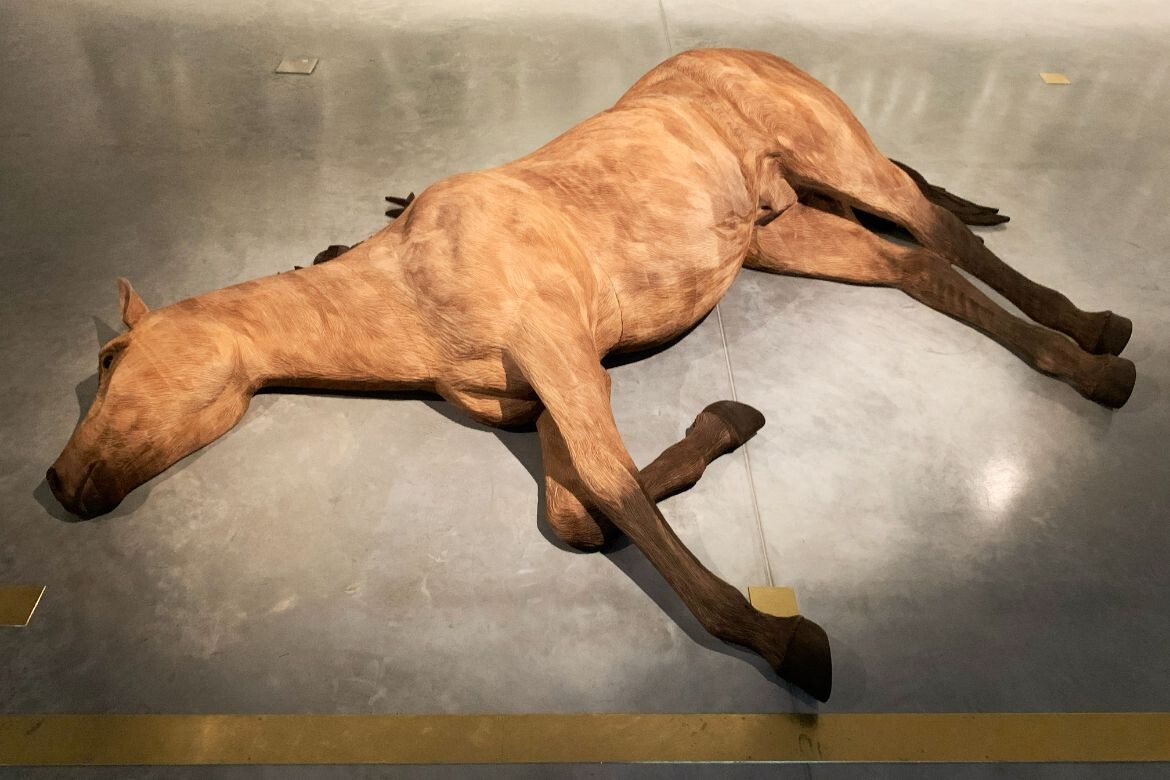 A sculptural work that speaks to the poetics and potency of a still life. Singular in its representation yet abundant in its evocations, the work speaks to the many aspects attached to the horse as a cultural phenomenon, resonant paradoxically with presence and loss. Presented by Moore Contemporary.
Alex Seton's Trying to Reinvent Themselves and Their Universe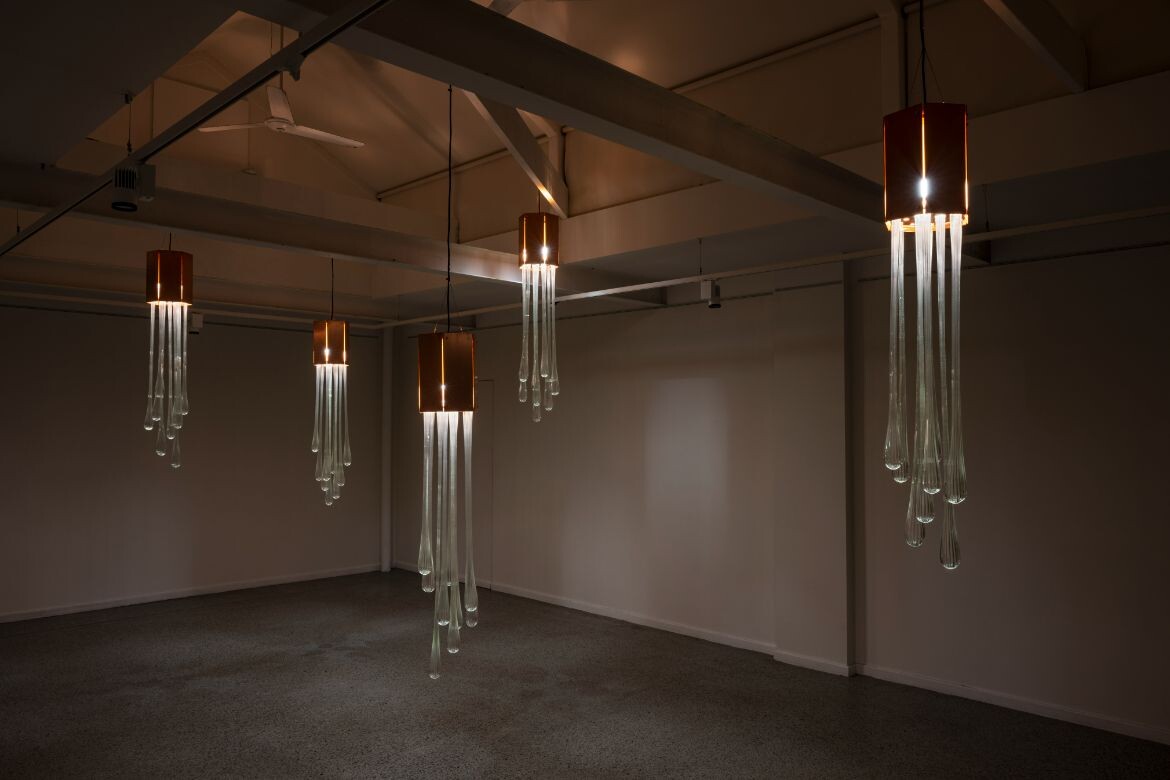 Alex Seton presents a recent work created for the cells of The Lock-Up, Newcastle, this time inhabiting the contrasting environment of Carriageworks. Trying to Reinvent Themselves and Their Universe sees a series of chandeliers reminiscent of those found in the entranceways of clubs and RSLs of post-World War II Australia, exploring themes of memory and the passing of time. Presented by Sullivan+Strumpf.
Brian Robinson's Banks Bounty: Erotic Cargo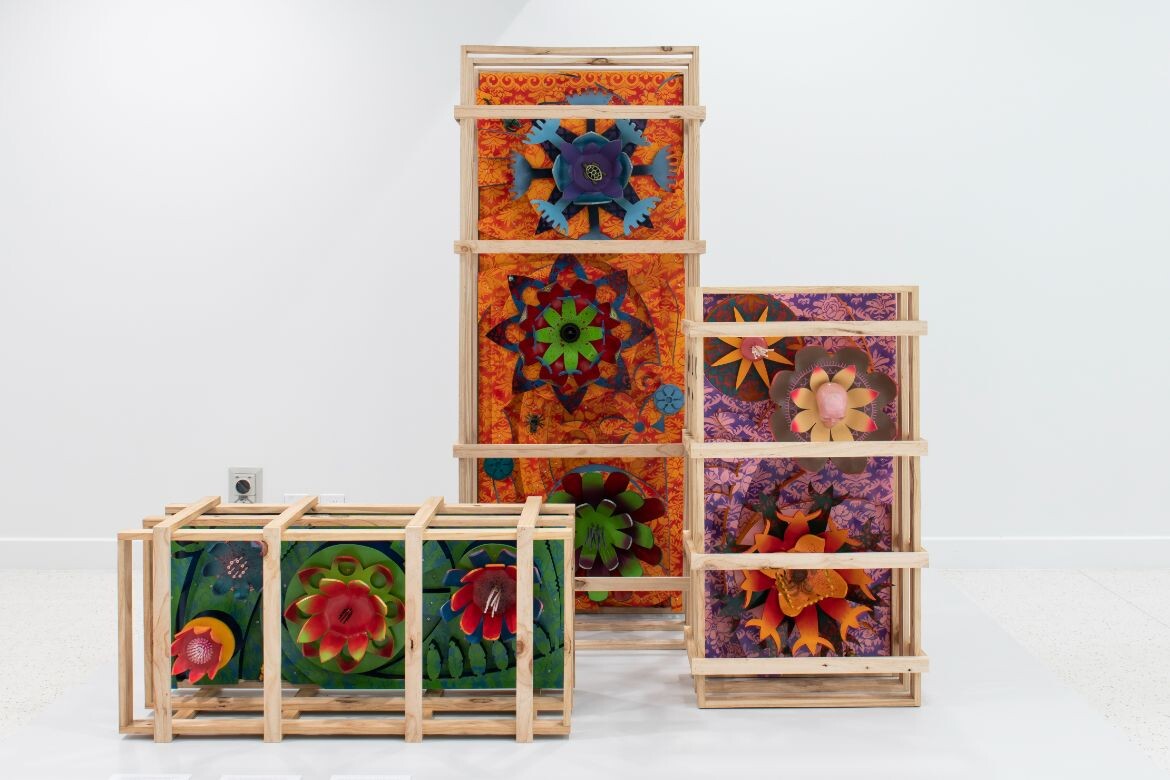 Brian Robinson (Kala Lagaw Ya and Wuthathi) will present Banks Bounty: Erotic Cargo which tells the 250-year-old story of Joseph Banks' voyage to the Pacific with James Cook aboard HMB Endeavour. On this journey the first scientific collections of Australian flora were taken back to England to be studied, dissected and drawn in the name of botanical science, little knowing that these exotic species had been used for thousands of years by Aboriginal and Torres Strait Islander people. Presented by Mossenson Galleries.
to gather, to nourish, to sustain by Jenna Lee
Jenna Lee (Larrakia, Wardaman and Karajarri) presents to gather, to nourish, to sustain, first shown as a part of TarraWarra Biennial 2023, which sees over 45 individual words translated and hung in a site-specific installation demonstrating an ecological and lexical abundance of traditional lands, foods and words, with a focus on paper Dilly-bags. Presented by MARS Gallery.
Nine Eyes of Google Street View by Jon Rafman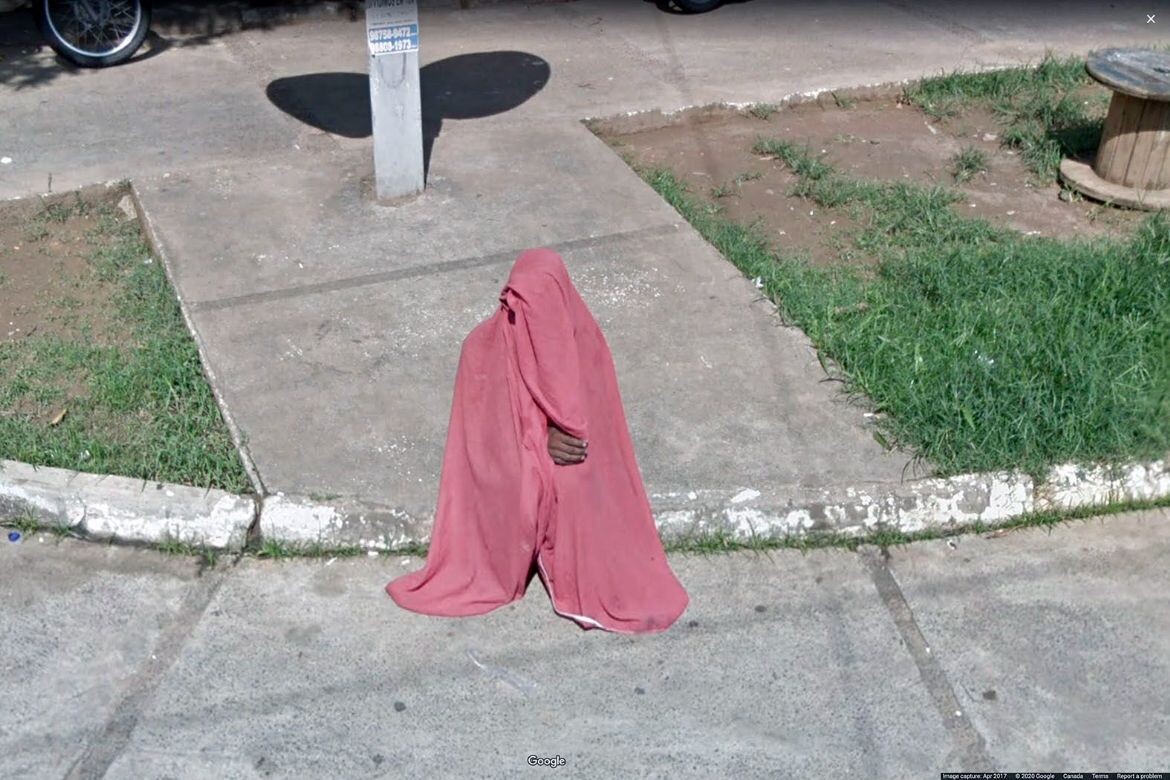 Canadian artist Jon Rafman presents an iteration of his ongoing major project Nine Eyes of Google Street View, 2008–present, displaying a fascinating array of incidental moments reframed from Google Street View compiled over a decade of research. Rafman reintroduces the human gaze and reasserts the importance of the individual, whilst highlighting the tension between indiscriminate automated capture and the human desire for meaning characteristic of contemporary existence. Presented by Neon Parc.
The Dust of History from Julie Rrap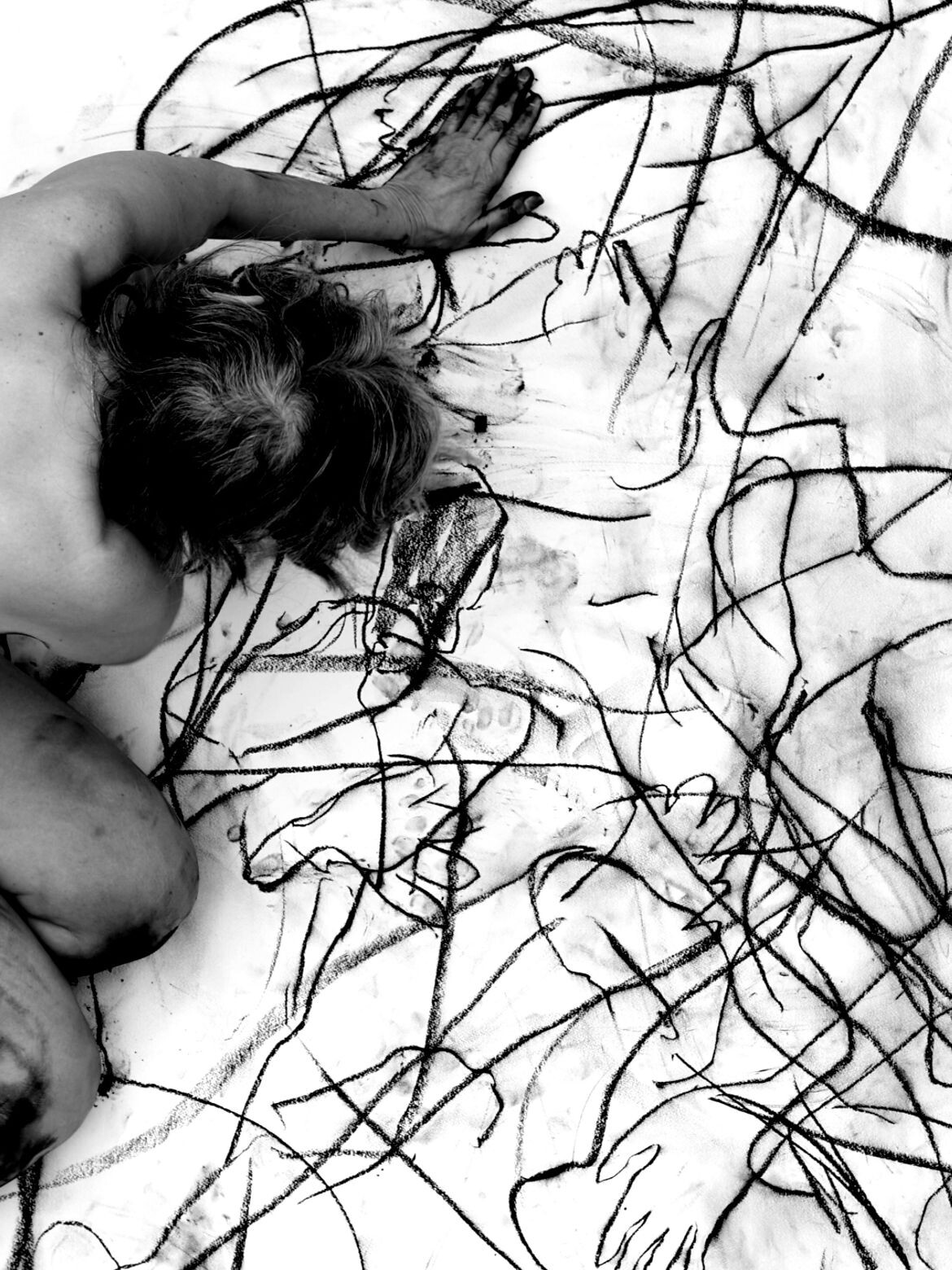 Julie Rrap presents mixed media and video works from her seminal series The Dust of History. These wild, bold and primal works show a writhing nude figure, drawing itself, following the outlines of hands and feet, leaving traces of charcoal on the body. Presented by Roslyn Oxley9 Gallery.
Lindy Lee's One Bright Pearl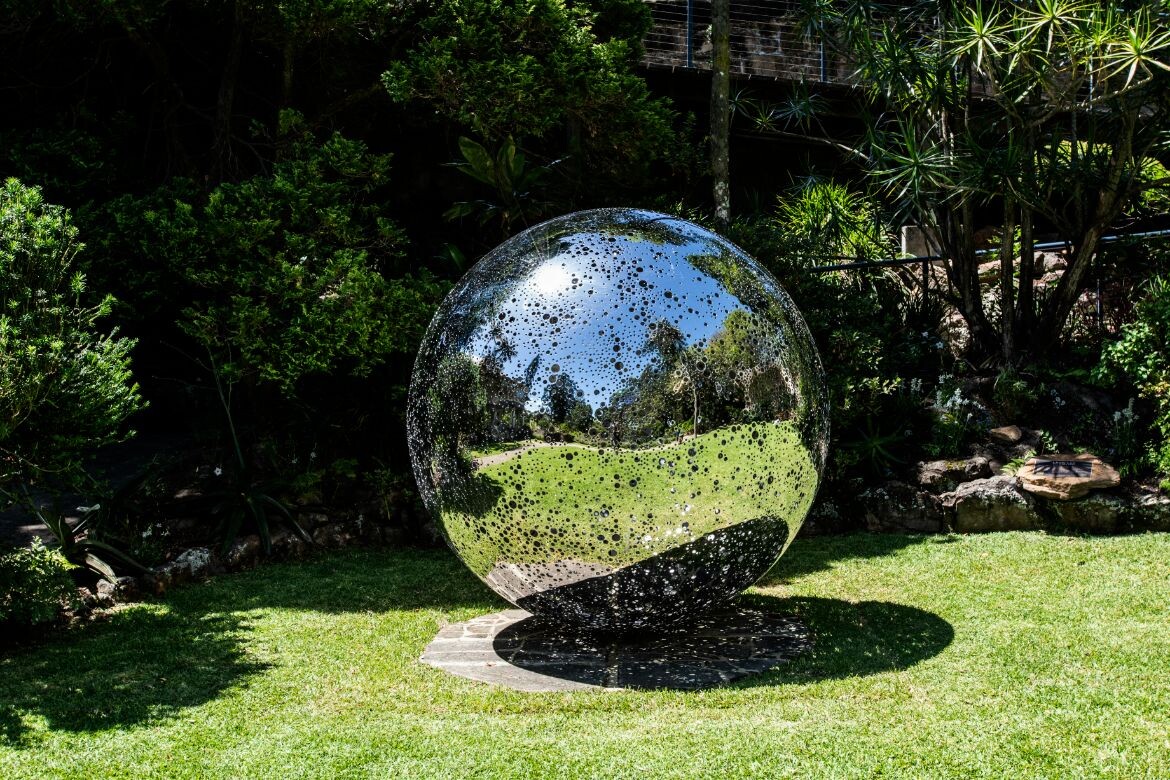 Lindy Lee presents One Bright Pearl, inspired by the ancient Chinese story of the Dragon's Ball, a symbol of universal wholeness, wisdom, and spiritual power. During the day the sculpture absorbs and reflects the fleeting, ever-changing pageantry of its surroundings: the movements of people, sky, landscape, birds. At night, the internally lit work allows light to flow back into the world. Presented by Sullivan+Strumpf.
Temple from Louise Zhang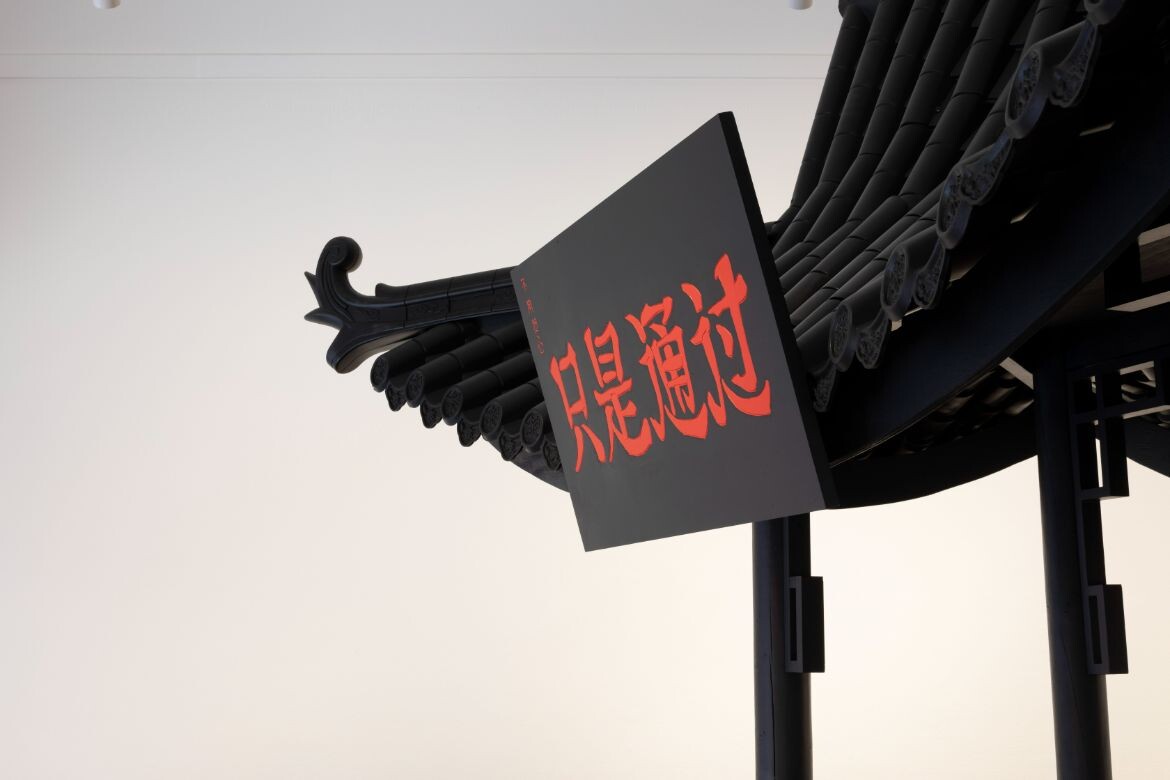 Louise Zhang's Temple is an architectural installation modelled on her family temple in Qidu, China. It stands as a ghost, silhouetted in gothic black paint, a haunting spectre from the artist's memory and family photos. Forbidden by her Christian-abiding parents to enter, Zhang recreates the structure at Carriageworks in an attempt to rebuild missing links between her and her ancestors. Presented by N.Smith Gallery.
Roy Wiggan's ilmas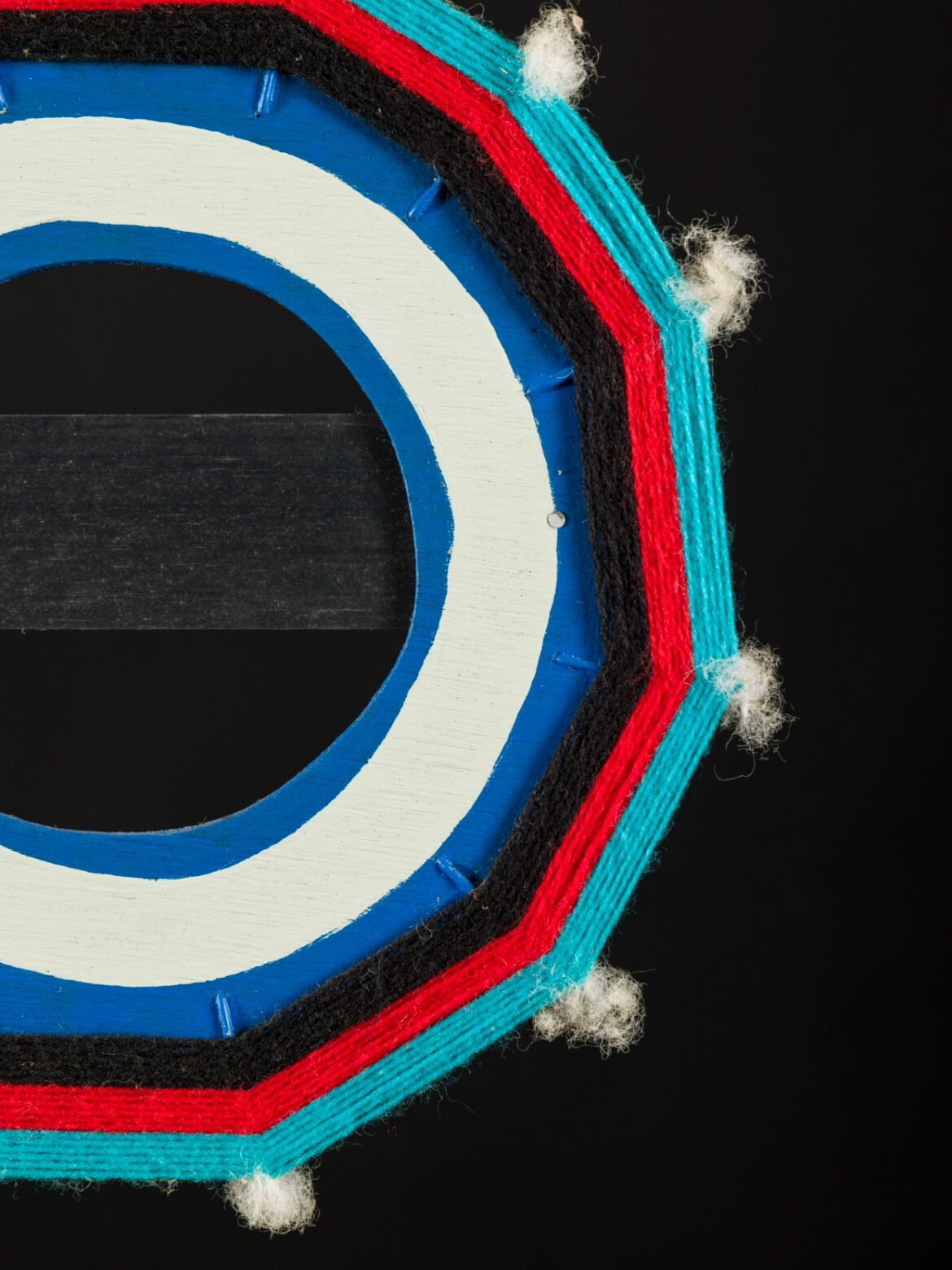 Roy Wiggan's ilmas are striking representations of his intimate knowledge of the coastal areas and tidal patterns of his country that were passed onto him by his father. Whilst passing in 2015, his importance and influence as an artist remain, acting as an ongoing reference of Bardi cultural knowledge and storytelling. Presented by A Secondary Eye.
Mikala Dwyer's Earthcraft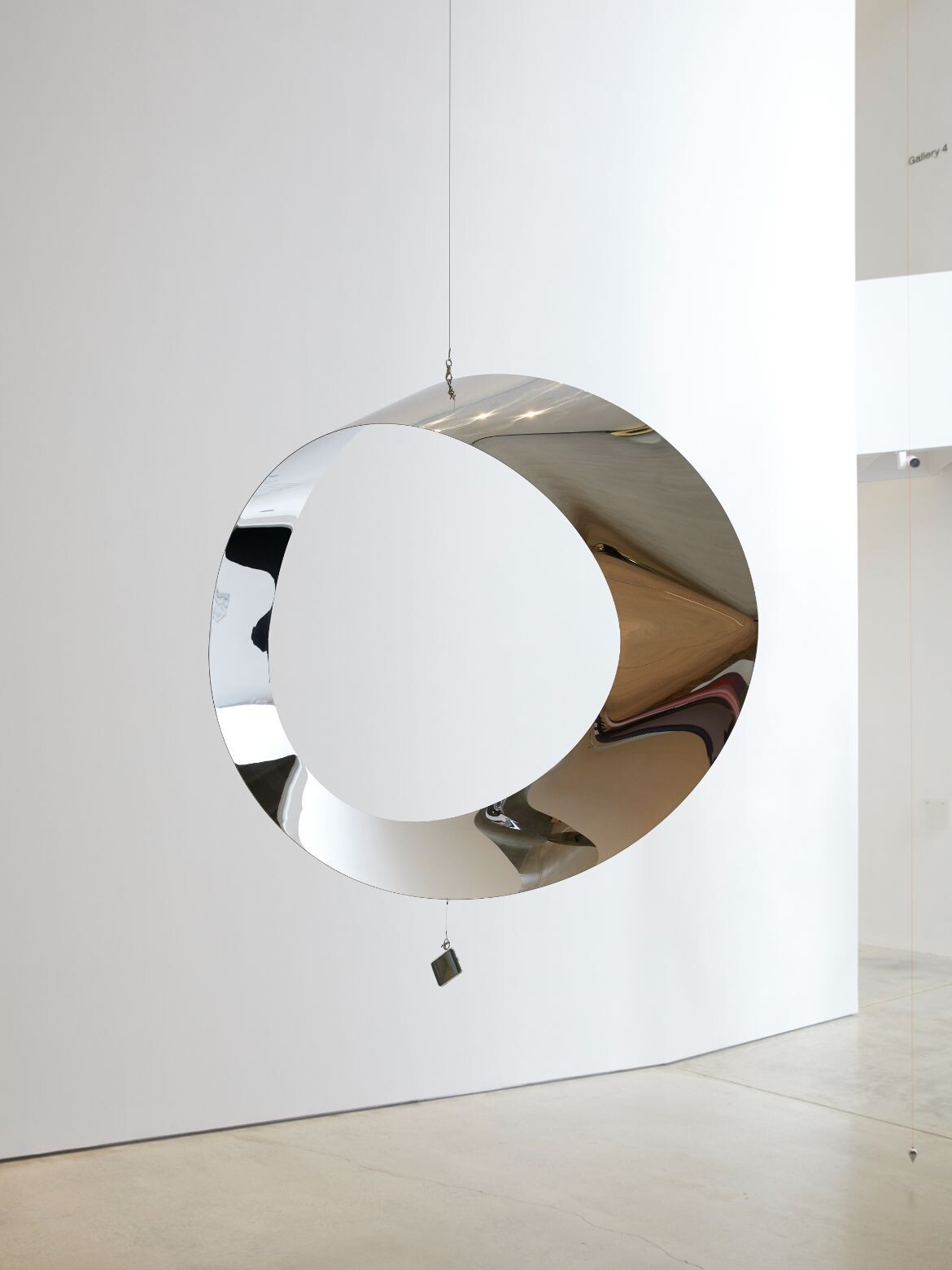 Mikala Dwyer will present Earthcraft, a work exemplifying her distinctive international practice, which explores ideas around shelter, childhood play, modernist design and the occult. Integrating a range of quotidian materials, Earthcraft is both experimental and experiential, playing with the permeable and changeable nature of objects and our relationship with them. Presented by Roslyn Oxley9 Gallery.
Discharge by Sarah Smuts-Kennedy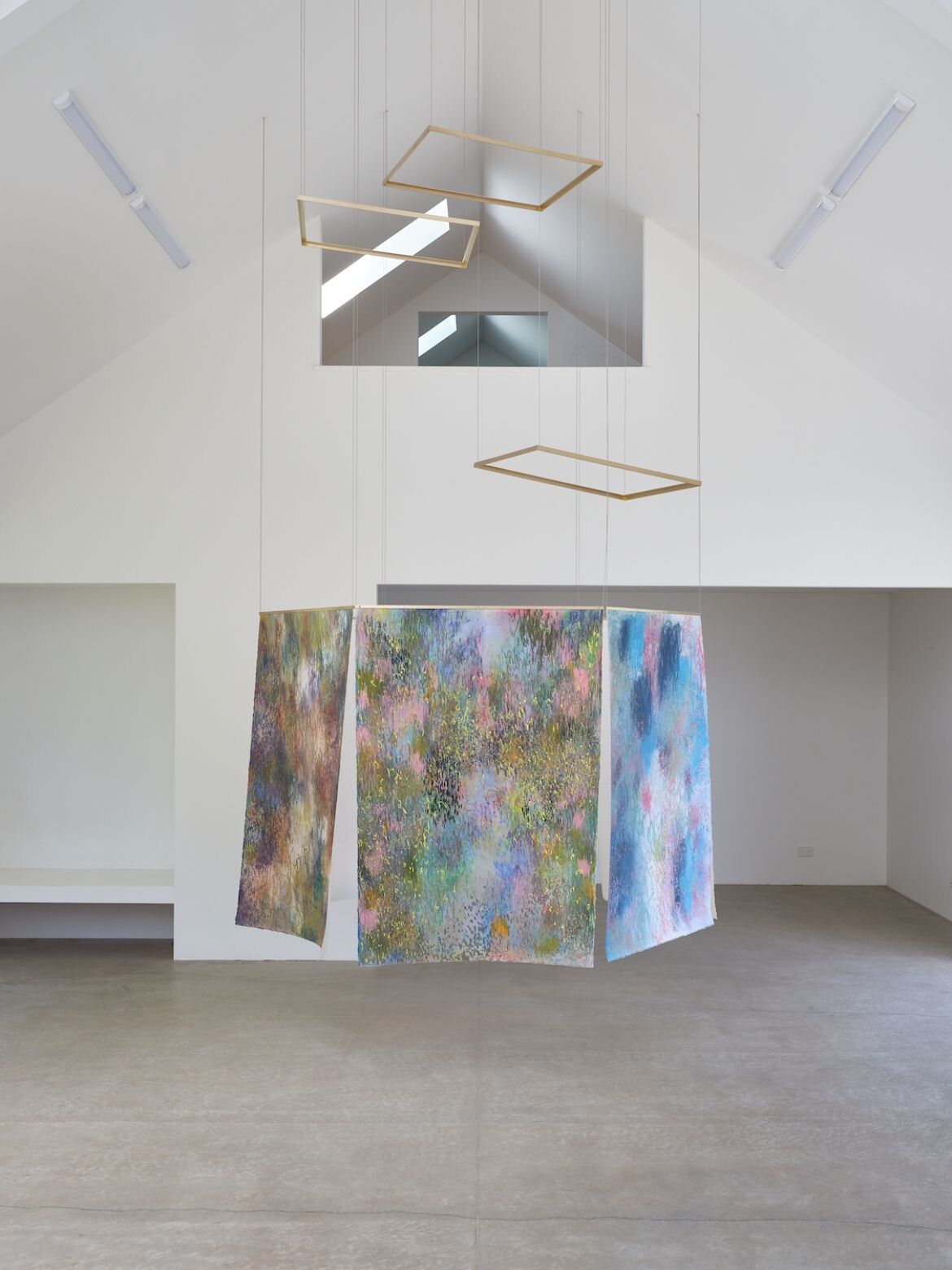 Sarah Smuts-Kennedy presents Discharge, a work comprising six large drawings rigged from the ceiling in the form of a hexagon. Bridging Sarah's drawing and sculptural practices, viewers are encouraged to lie beneath the work to experience its internal energy system. Presented by Laree Payne Gallery.
Scum Suite by Tony Garifalakis'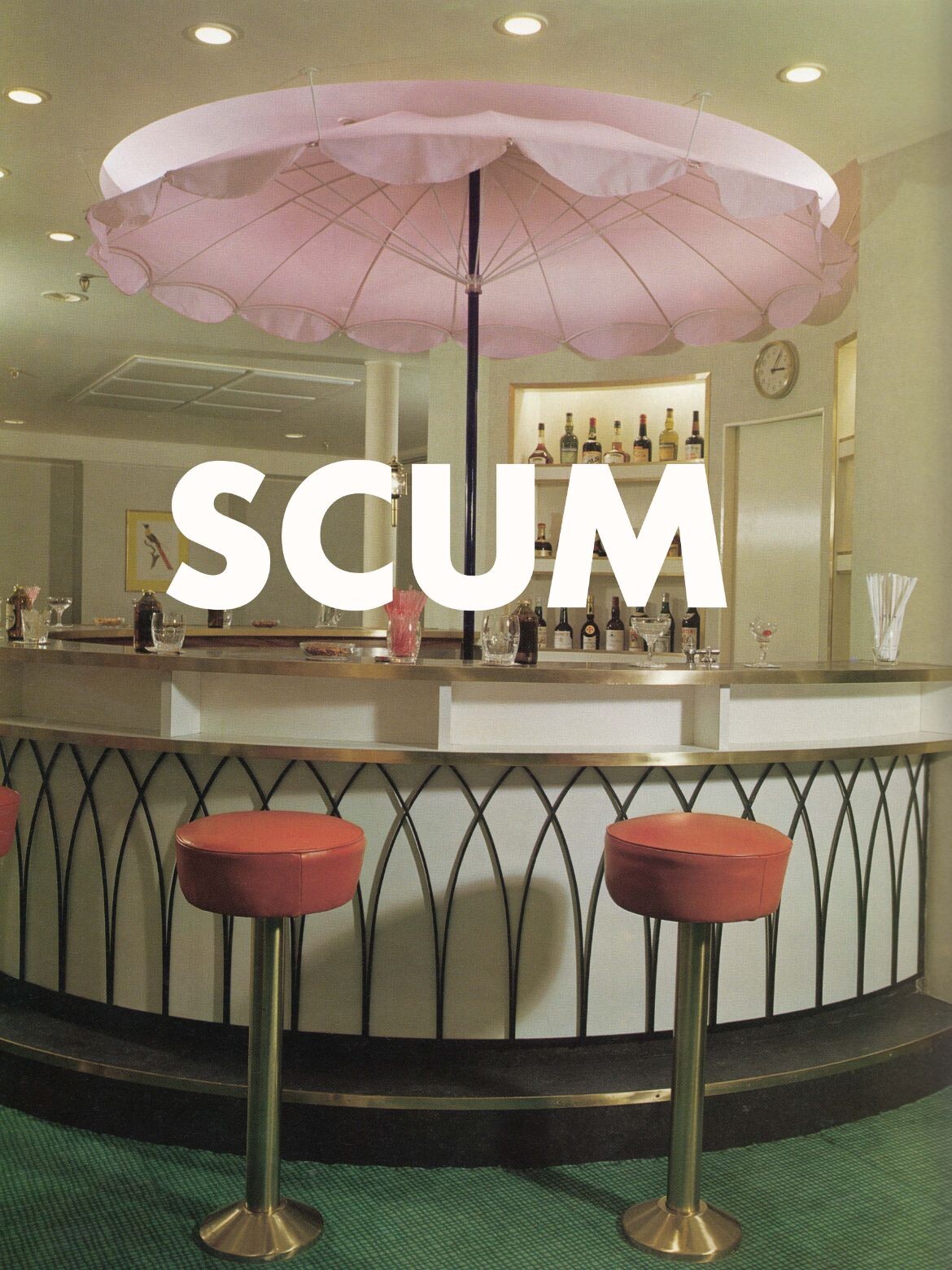 Tony Garifalakis' Scum Suite will see large-scale banners on cotton linen, depicting the text 'SCUM' paired with images from amateur craft magazines and interior design journals, unsettling their established meanings. A dissonance between text and image leads to a richer and more complex relationship between what the images represent and the influence this has. Presented by Hugo Michell Gallery.
Sydney Contemporary runs from Thursday 7 to Sunday 10 September at Carriageworks, Sydney (Gadigal land).
Habitus readers can receive 25% off tickets*, use discount code HABITUS25 at the checkout – tickets available here.
* discount applies to day tickets and expires 30 August 2023
---