Save the Date!
Thursday 16th February 2023
Tappeti Studio hosts a special meet the artists and early preview of the
2023 Indigenous rug collection.
Join Tappeti at the Studio on 16th February for a cultural journey celebrating indigenous artworks, reimagined using artisan rug making techniques.
This opportunity to meet the indigenous artists, learn their inspirational Culture rich stories and view the latest rugs should not be missed!
—
Cara Shields, Wiradjuri
Across New South Wales, and in particular on Wiradjuri and Gamilaraay Country, there is a strong history of dendroglyphs – that is, carved or scar trees. This artform was used to create markers for ceremonial sites, burials and tribal boundaries. The process involves removing bark from a tree and adding intricate lines by carving into the trunk. Tragically, there is also a colonial history of vandalising these objects.
Shields has used these trees as inspiration for a series of paintings: "They start with a certain style of lines that lay the foundation of the pattern. These foundation lines represent connection, regrowth and boundaries, whilst the pattern itself represents my cultural past, present and future."
It is an artistic framework that draws on this cultural heritage in order to form a contemporary view of regrowth lines. Shields uses linoleum print cut and applies ink and ochre to print or emboss the patterns onto paper. The traditional pigments of white and yellow ochre are sourced from the Dubbo area.
Davinder Hart, Noongar
Hart's story reaches right across the continent. Born in Perth with family roots connecting to Bibbulmun and Katanning on Noongar Country, he then grew up in Adelaide from an early age. In 2013, he gained experience as an Indigenous activities presenter at Ayers Rock Resort and, since then, has been on a cultural journey with strong connections to the Ngemba people in western New South Wales and in Port Douglas, far north Queensland.
It was this spell in the tropics that inspired Hart's painting, 'Sand Between Your Toes'. The work is about connection to mother earth, a sensation that came whilst walking barefoot on the beaches of far north Queensland – "a feeling of comfort, warmth and safety."
Representing the beach in this way is about spending time on, listening to and connecting with Country for Hart. Colours in the painting capture the tones of the ocean, while the dotted lines and overall composition create a sense of motion.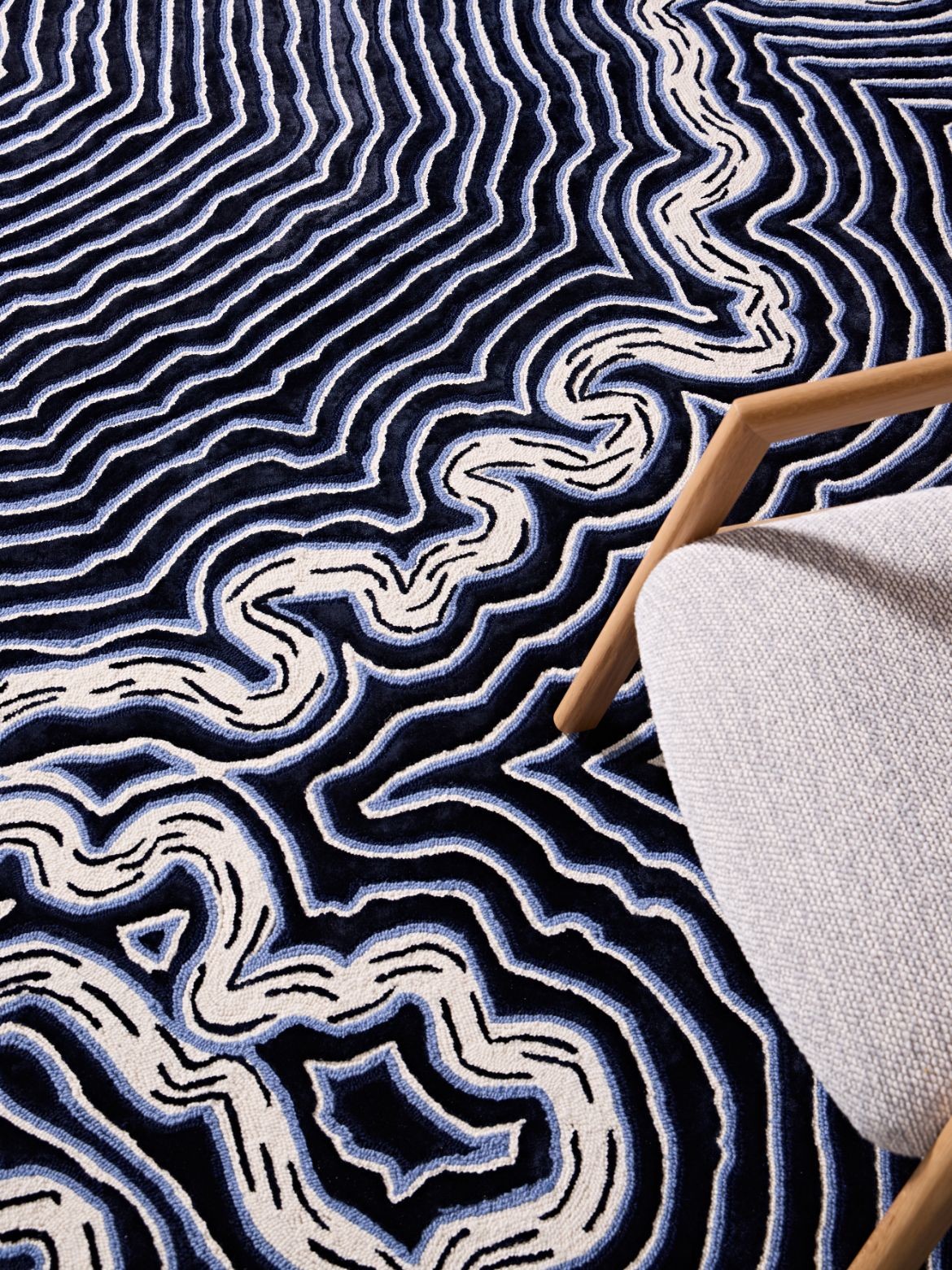 Khatija Possum, Luritja Pitjantjatjara Anmatyerri
Third generation artist Khatija Possum tells stories about her grandmother and, more specifically, her grandmother's Country. This sense of inheritance and connection to the past also reaches back to her grandfather, Clifford Possum Tjapaltjarri, a pivotal figure in contemporary Indigenous art.
Possum seeks to keep culture alive through her work: "This Country is sacred, warm and beautiful. The colours and symbols represent everything about the land of where my grandmother was born and raised – bushtucker, bush flowers, waterholes, love, marriage, dancing, singing and women's ceremonies are all connected in the painting."
Alongside this ethic of caring for culture, there is also a strong emphasis on sharing it. Possum's work does this by drawing out the beauty of culture: "This Country is so meaningful. We love to share the thoughts of our minds by giving them a beautiful, desirable look."
Lizzy Stageman, Wiradjuri, Ngiyampaa and Barkindji
For Lizzy Stageman, art can act as a vessel – to celebrate and teach culture, and to tell stories using an inherited language of symbols that she is nevertheless able to reinterpret through her own personal and contemporary lens.
In the Sweet Rain series, we are invited to focus closely on a specific natural phenomenon in order to ignite the imagination. The focal point is rain as a means of developing fuller, richer understandings of the interconnectedness of Country.
"Have you ever taken the time to really see the rain falling in all its beauty? The colours that I have explored in my painting are reflective of the journey of rain from clouds to earth; from deep, dark blues when it begins to lighter colours as it passes through and falls on Country," says Stageman.
This fascination with rain becomes a way to profoundly consider colour in an ever-evolving exploration: "When colours are mixed and blended to form a multitude of shades, there becomes choice," explains Stageman.
This preview event hosted by Tappeti at its Sydney showroom, Unit 2/23A Mars Rd Lane Cove, will take place on 16 February. We have only glimpsed the work of the artists here; architects and designers are invited to join us all in person to really understand the stories told by the designs.
Photography: Nick Delorenzo
Furniture: HG Furniture Solutions
---