Daniel and Emma Aiston are surely design aesthetes – their collection of simple objects with simple, charming forms certainly attests to this.
In their new solo exhibition, which opened at Lamington Drive in Melbourne last week, DANIEL EMMA step out of the macro-zone and go BIG with objects that translate their unique approach to form and aesthetic into a super size.
"There was some anxiety," they admit, "around our design language translating to bigger objects, but we are happy with the results."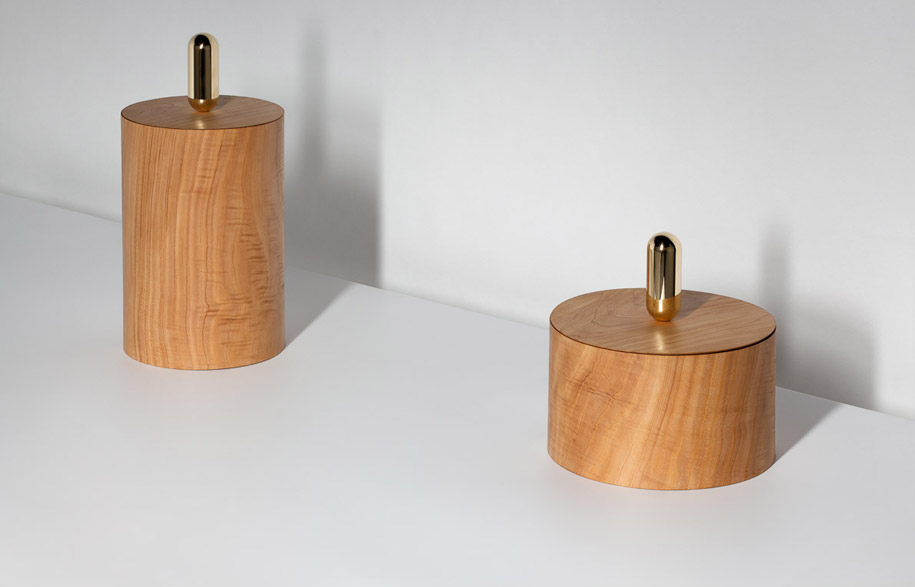 DANIEL EMMA may be best known for their lovely combinations of timber, resin, brass and aluminium in their smaller desk and home accessories.
But for this new body of work they extended themselves to work with JamFactory glass blowers to produce components of their lights.
You'll also find much larger applications of timber within this collection of furniture and objects – used to construct chairs and a coffee table as opposed to petite magnet towers and pendant lamps.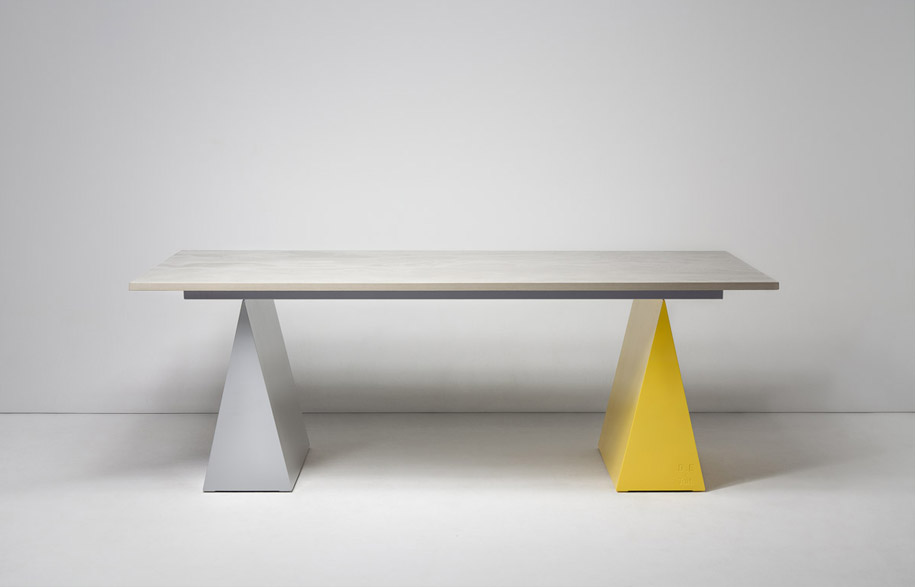 They have even extended their material use to cement, for one of the most important pieces on show: the Pick'N'Mix table and bench produced in collaboration with Tait.
"Using simple forms we created objects that have the durability and materiality for the [outdoors] with an aesthetic suitable for the indoors," they say of this first foray into "large furniture".
Here, different components create a custom look through various combinations of shapes and colours.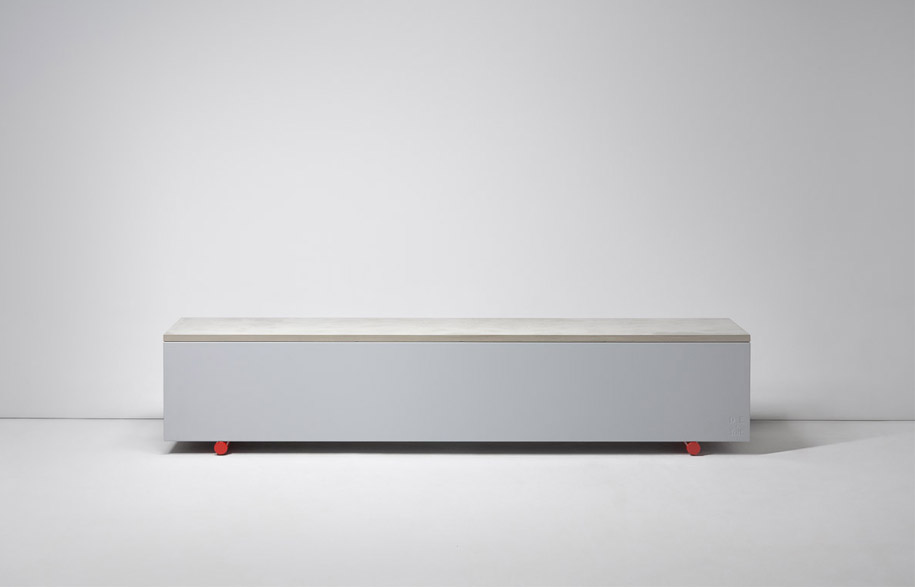 "We were adamant for this collection to work with people that knew what they were doing," they say.
"It has always been our intent to work with other companies so this exercise in developing bigger pieces seems to be the turning point."
Aesthetes in life as in work, DANIEL EMMA's commitment to producing products which are 'just nice' is reflected in no small way through their Adelaide lifestyle.
Beach time, bike riding, eating nice food and taking Sunday drives "provides much needed perspective", and allows DANIEL EMMA to dream big and make bigger.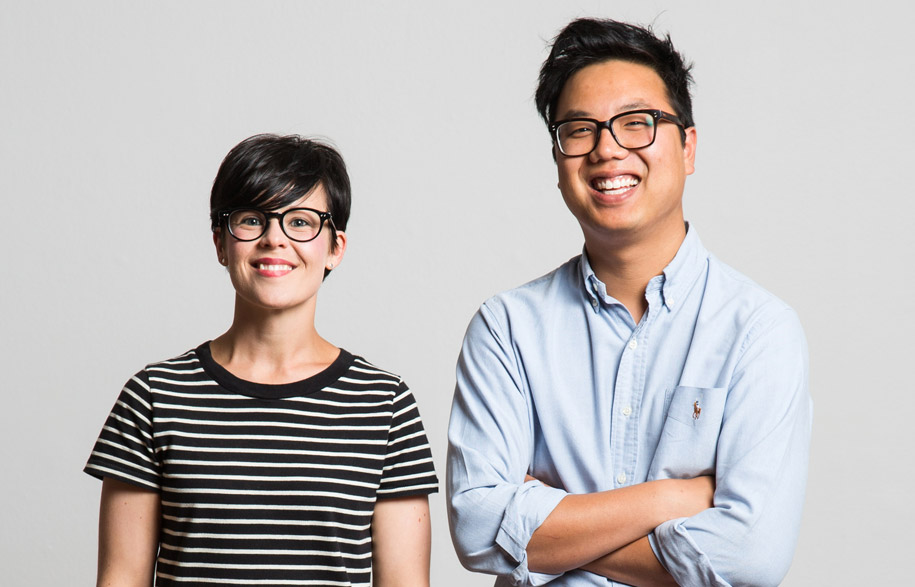 BIG runs  5 – 21 December, at Lamington Drive in Collingwood, Melbourne.
DANIEL EMMA
daniel-emma.com
---