Hero Image by Louise Klerks
Andrzej Nowicki is a full time painter committed to representing his visions in two dimensions. Originally from Cape Town, Nowicki is serving up African-vibes to the lively Melbourne art scene, and began the 'Grey Eye Society' with loosely planned al fresco drawing classes aimed at nurturing perception and building drawing confidence. The idea was such a success he decided to formalize it and marry it with his passion for good wine.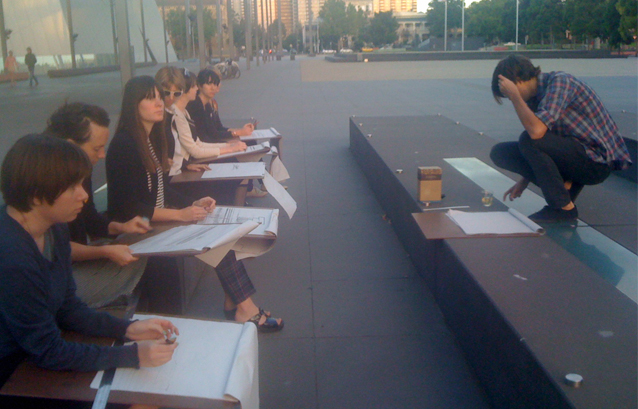 "The classes have a little bit of a kink in that they teach drawing through teaching different dead famous artists approach to art making. Also my pal Pete, whose family own a wine farm curate a selection of wines for wine tastings for every class and his choices for wine will be based on the chosen artists history, location and temperament." says Nowicki.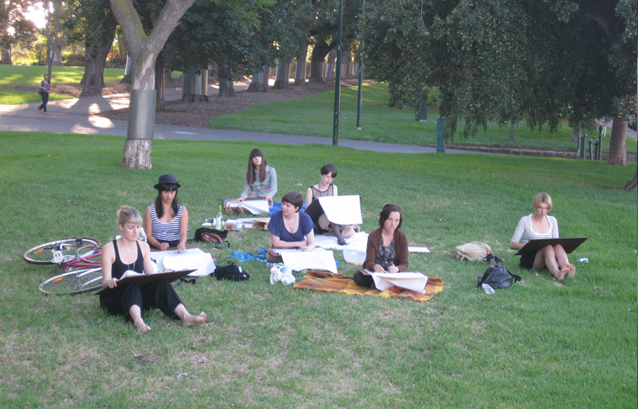 Only three weeks into the program, students have already channelled their inner Paul Cezanne, Pablo Picasso and Brett Whiteley – suggesting Nowicki's formula is a good one. The classes offer a background on each artist as well as a stylistic focus, encouraging students to identify with the feelings and concepts informing the great artists produced when they created their masterpieces.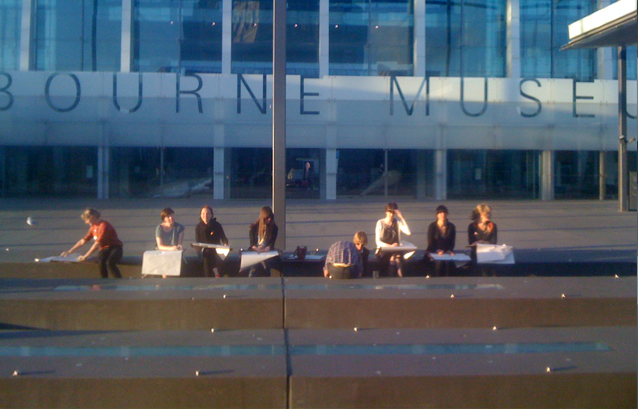 The classes are held weekly in Melbourne's Foolscap Studio, an excellent open-air environment.
Grey Eye Society
thegreyeyesociety.wordpress.com 
Foolscap Studio
foolscapstudio.com.au
---