The Blocks has given everyone something to talk about. Multi-layered and multi-sensory, this unusual brand experience for Penfolds wines was opened in Sydney  as a pop-up bar in mid March. The Blocks installation was designed by uber-chic British stylist Faye Toogood with food and wine by Penfolds' Magill Estate.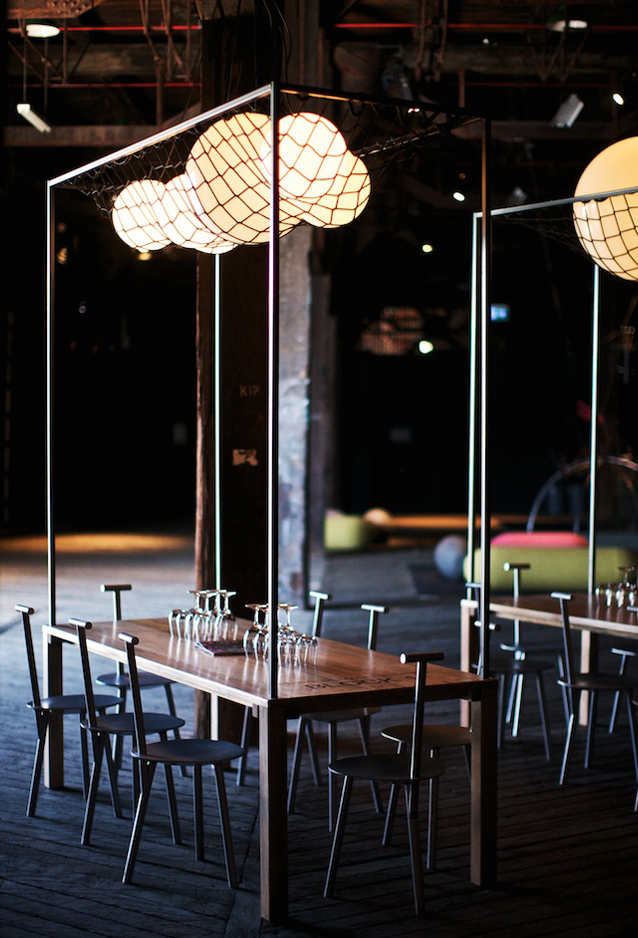 In the cavernous space of Pier 2/3 Hickson Road Wharf, Faye Toogood of Studio Toogood has worked to create an entire whole environment devoted to wine.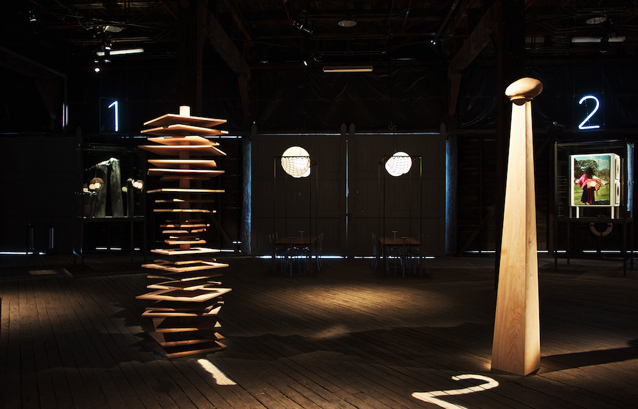 Perfumed wooden totems, scented with primary wine characters stand like Mayan statues at the heart of the space, while a series of 5 Australian art works are dotted throughout the hall. To make it inviting for drinkers a large bar sits off to the far right and little stations for sitting or resting, are also arranged in careful banks to break up the space. Guests are invited to interact with the installation by sniffing the wood, admiring the art works, eating and drinking. The music, location and sense of journey also contribute to having an 'out of the ordinary' wine experience.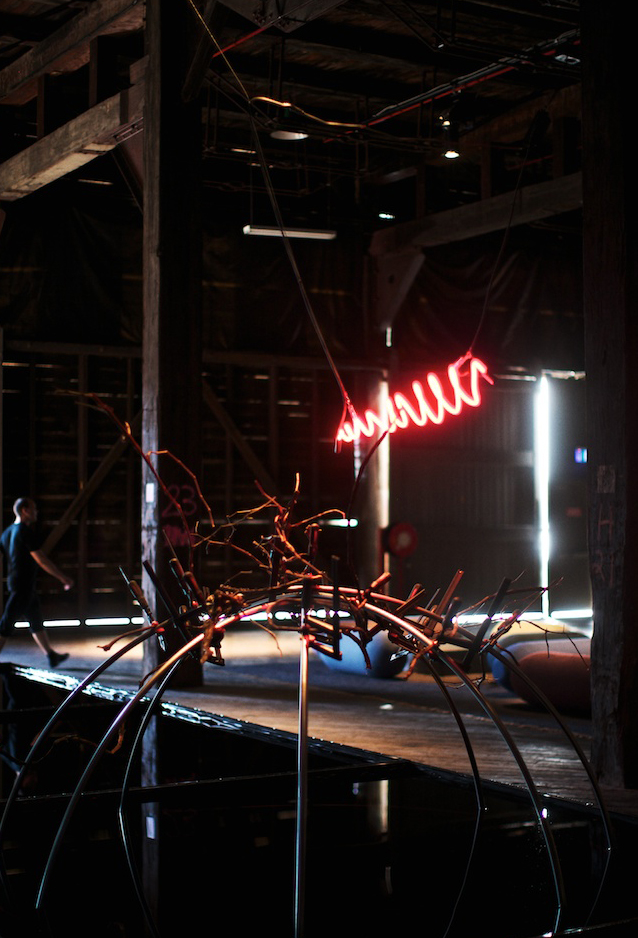 Light and smell are majestic tools in Toogood's hand, and for once this installation meets brand experience, feels quite details and considered.
Importantly the space feels premium and in meeting this criteria The Blocks represents the brand in the right way. To say it has shaken up the Penfolds brand a little and tossed it in some contemporary art-house irreverence – is also true.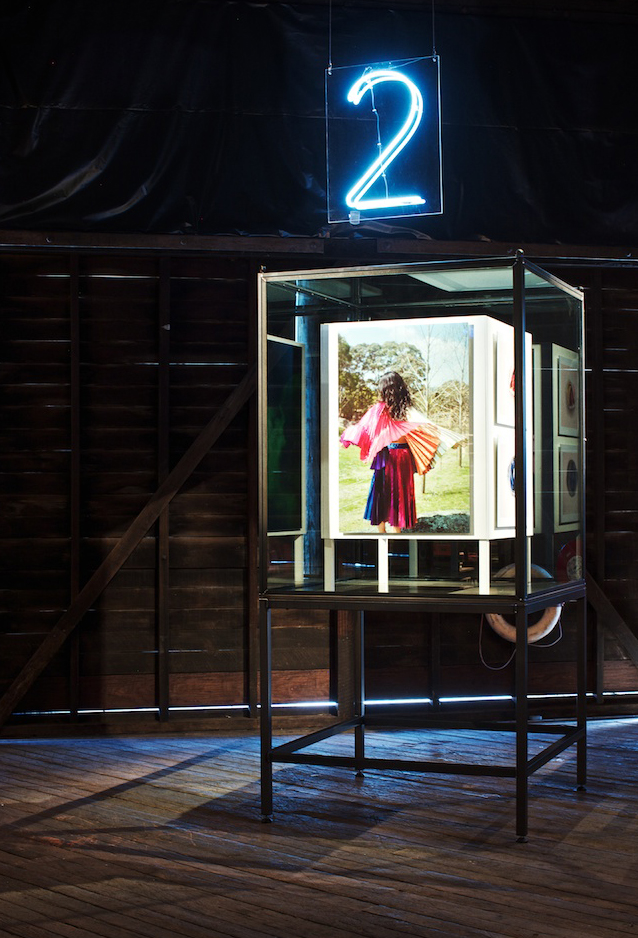 The Penfolds brand really needed to leap into the 21st century, and Toogood has managed to give it a good leg up.
Not only does The Blocks work as a pure brand experience, engaging people to see, smell and taste their way through the space (and the wines), it also works as a bar, and an event to showcase for Penfolds.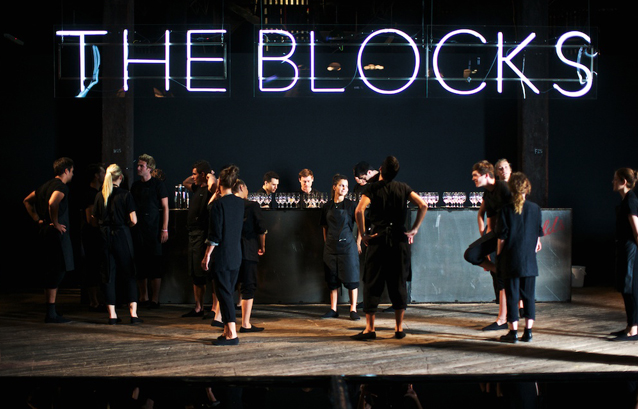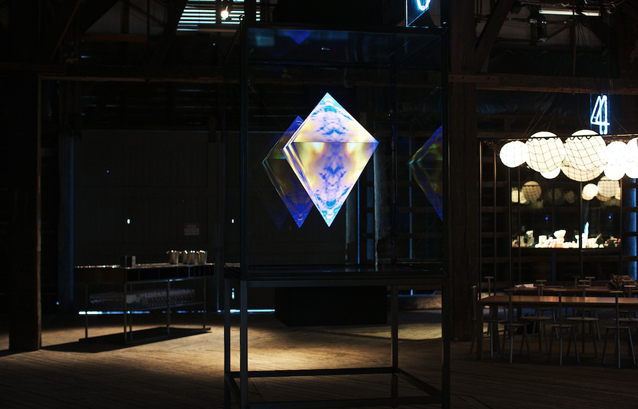 Toogood's first installation outside Europe, The Blocks is open until 4 April in Sydney, after which time it will move to Melbourne in a yet-to-be confirmed location.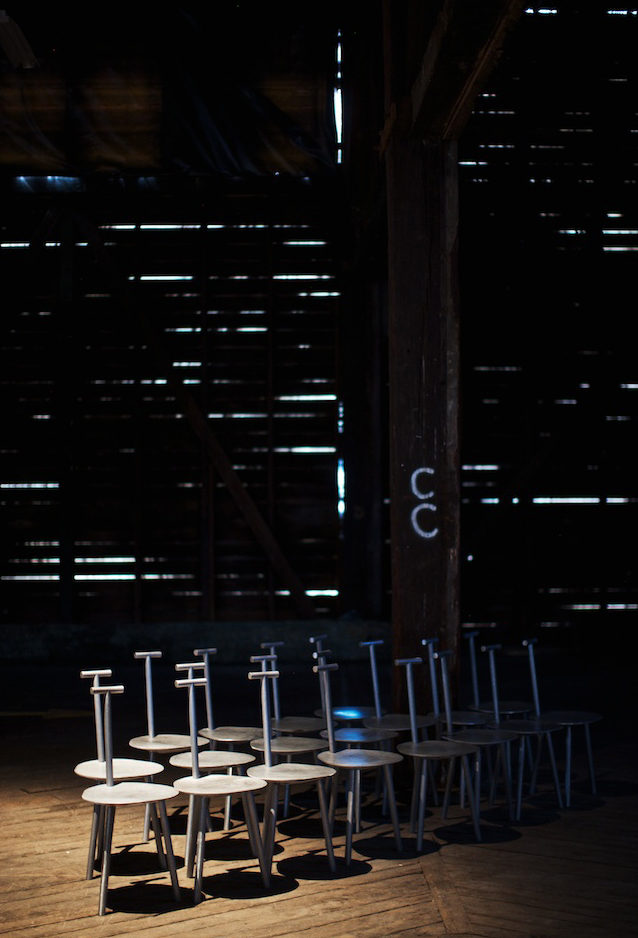 Faye Toodgood is over qualified for this job. In Europe she has worked with mega brands, from McQueen to Hermés
and shown the kind of creative agility that most would envy. She graduated from Bristol University with a degree in Fine Art and Art History and upon graduation worked closely with Min Hogg, the founding editor of The World of Interiors magazine. Eventually she held the prestigious post of Decoration Editor.
Eight years later, Toogood established the eponymous Studio Toogood, set on the bank of Regents canal, and is now recognised for initiating some of the most innovative and outstanding design projects today. Her clients include Comme des Garcons, Alexander McQueen, and Tom Dixon. She now lives and works in London.
When all is said and done Habitus loves Faye Toogood for her startling homage to wine. And we respect Penfolds all the more for bringing her Down Under to celebrate our home grown icon with such a sensual journey.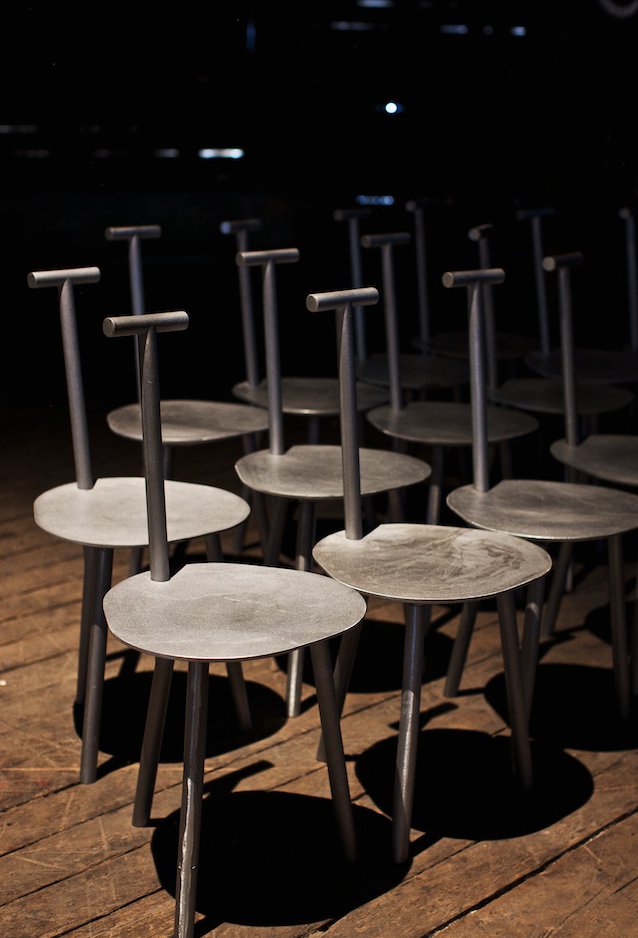 Keep reading? 
View the social photos here.
Learn more about Studio Toogood here.
The Blocks is open at Whar 2/3 Hickson Road Wharf Millers Point until April 5.
The hours are: 
WED – FRI 4pm till 11pm
SAT – SUN 1pm till 11pm
---