As part of Sydney's Vivid festival Brisbane design firm The Buchan Group has created a subaquatic light sculpture called sub|version. Resembling a giant man, the creation needs to not only project onto the extremely challenging medium of water, but also to incorporate perspective and tonal corrections to simulate a three dimensional form within the water.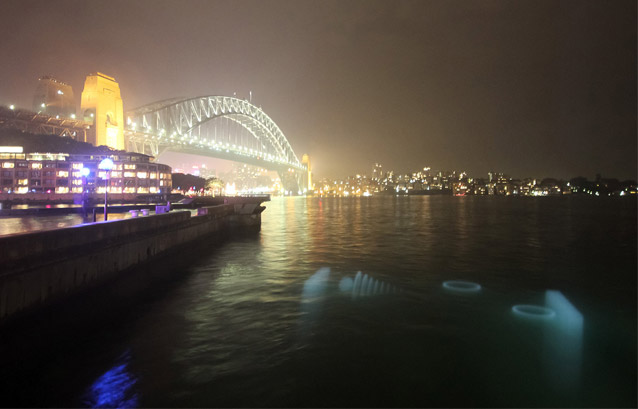 The water projection includes elements usually found on land, like high-contrast people, objects and scenes, but gives the impression of them being submerged in Sydney Harbour, hiding in the depths. The Buchan Group team behind sub|version combines the artistic talents of Gary Edmonds, Bruce Hart, Patrick Shirley and Anthony Rawson, with the projector and media server provided by Haycom AV.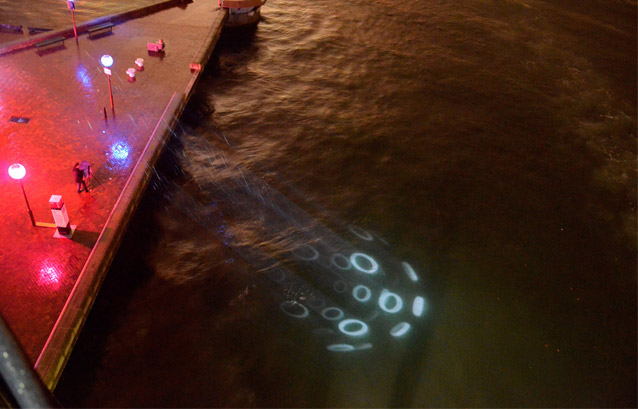 "An array of visual geometries and interplays punctuate the narrative and explore the relationship of light, water, perception and the unexpected in this strangely submerged, inverted reality," said Buchan Group Associate Director Gary Edmonds. "Some elements are intended to nudge at the edge of perception, leaving the viewer unsure what they might have glimpsed, while others are plainly revealed, striving for attention."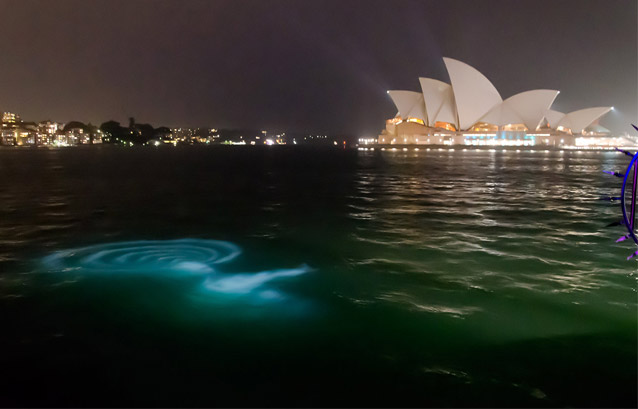 Vivid Sydney runs from 25 May to 11 June 2012. From 6pm to midnight every night, there will be a free light show with interactive and immersive light art sculptures, illuminated skyscrapers and large scale projections around The Rocks, Circular Quay, Sydney Opera House and Walsh Bay.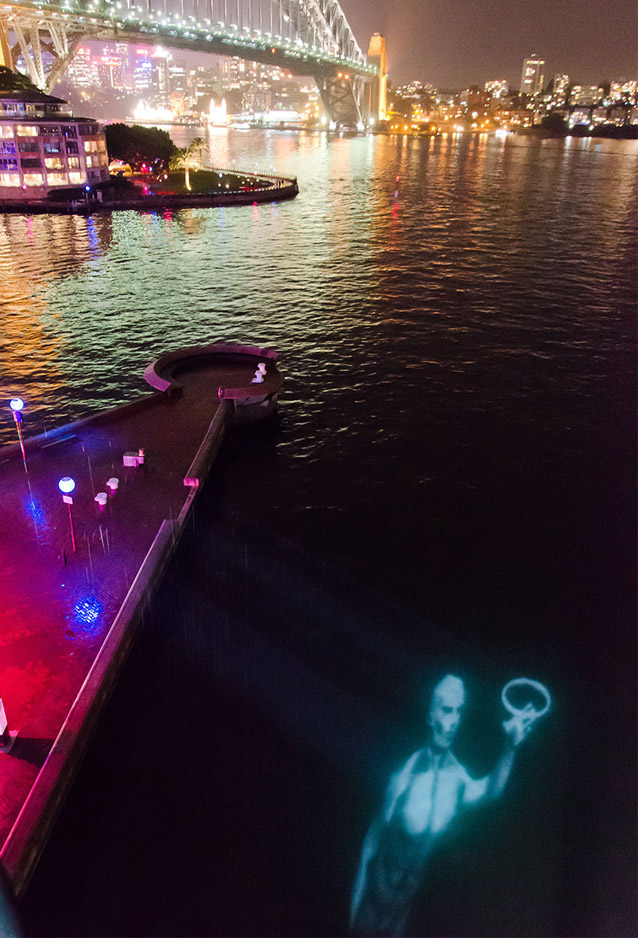 ---