Utilising contemporary media to explore his fascination with real and virtual boundaries, Richard Blackwell employs veneers, digital projections and aluminium printing techniques to play with ideas of spatial distortion. Inspired by architectural forms and landscapes, his playful illusions lie flat on the wall yet challenge our visual preconceptions. In his upcoming exhibition, he presents a series of wall sculptures which explore the idea of scale and blur the boundaries between accessible and inaccessible space.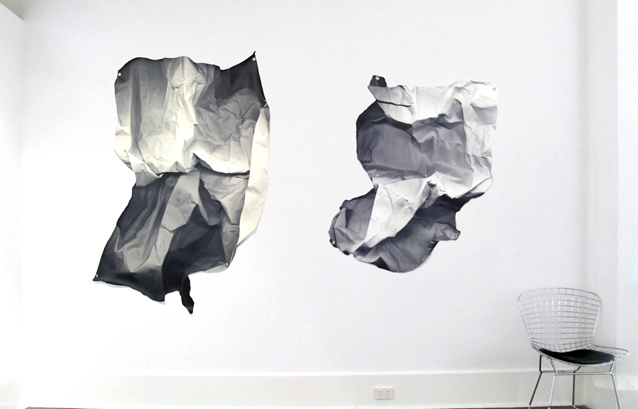 With a particular focus on drawing, scale and facsimile, Blackwell's playful abstractions mimic architectural interiors and building facades as well as basic materials like metal, paper and rope. Referencing traditions in modern painting, Blackwell's works are materially and spatially deceptive but also simple, bold and direct.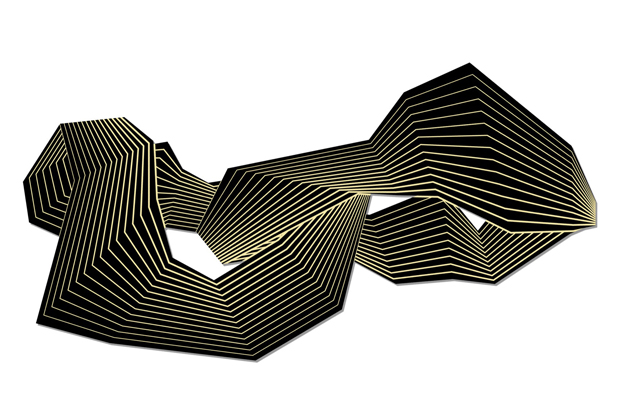 Speaking of his upcoming exhibition Richard says,
"My work since the Grotto exhibition series has turned back in on itself and although my interest in illusion shows strongly in this body, this show is looser than Grotto was. The Foil and Paper derive from the faceted, shaded polygons of prints from Grotto. My fascination with the shadows my works cast on the wall have prompted me to mimic them on the surfaces of the works themselves. They are kinds of paintings in this show.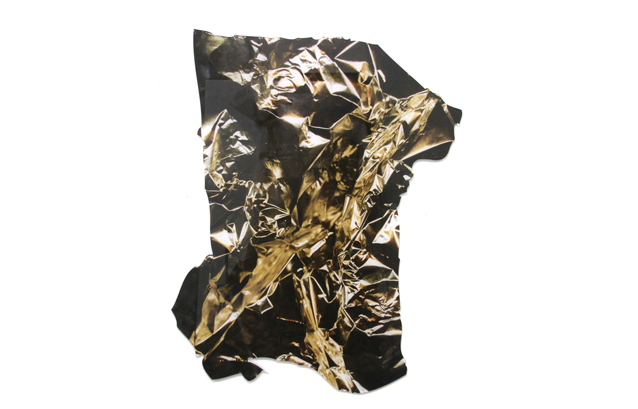 This work explores my influences in Modern art and many of the works in the show evoke those artists and artistic traditions. The show's title Yes is More is a play on Mies van der Rohe's' famous philosophy that less is more. Yes is More is also the name a book by and about Bjarke Ingels and BIG Architects – which sits in my studio.  Some of the influences for the show are obvious – Riley, Rauschenberg and Stella to start with. I'm also interested in the scaled mark and the facsimile – Canberra's Ruth Waller and Peter Maloney play a big part in this interest for me.
I still consider all of this work to be Abstract but in Yes is More, I have started 'drawing' abstract imagery with representations of architecture and every day materials such as rope, rolled hollow section, and paper. Of course these are representations in themselves.'
'Yes Is More' will be on display at Flinders Lane Gallery from 19 June to 7 July.
---