Established to celebrate the local design community, Melbourne Design Week presented its largest program to date this year, with the theme of Design Experiments. Known as Australia's leading annual international design event, Design Week is a unique opportunity for the community to come together, showcase new work, exchange new ideas and unveil some of the ways that design is shaping the world. Displayed in showrooms that are two minutes apart as part of Melbourne Design Week, the X-MATERIALITY installation by Byzantine Design, TSAR Carpets and Luke Furniture not only exhibits design creativity and experimentation but also emphasises the growing creative hub of Windsor Design Precinct in Melbourne.
Aimed to challenge perceptions of a product by blending and extending the visitor's experience of interior materials, X-MATERIALITY is an installation that is placed in an unexpected setting. Specifically, the exhibit in TSAR Carpet's showroom is catered towards a calming interior setting with unique details that highlight the relationship between the sea and the shore. However, the Luke Furniture showroom exhibit is an accumulation of pieces that highlight the lively beauty of deep-sea corals.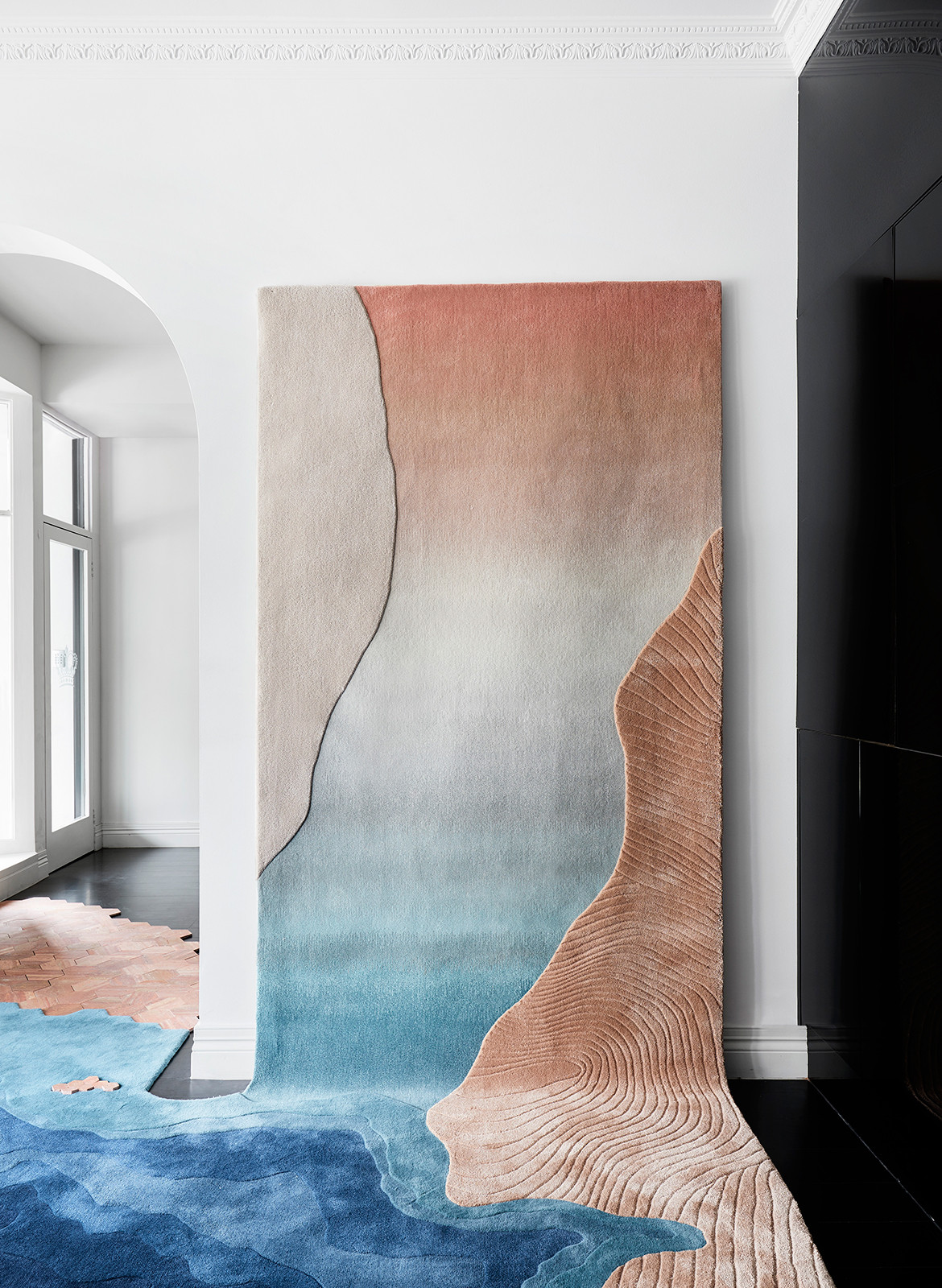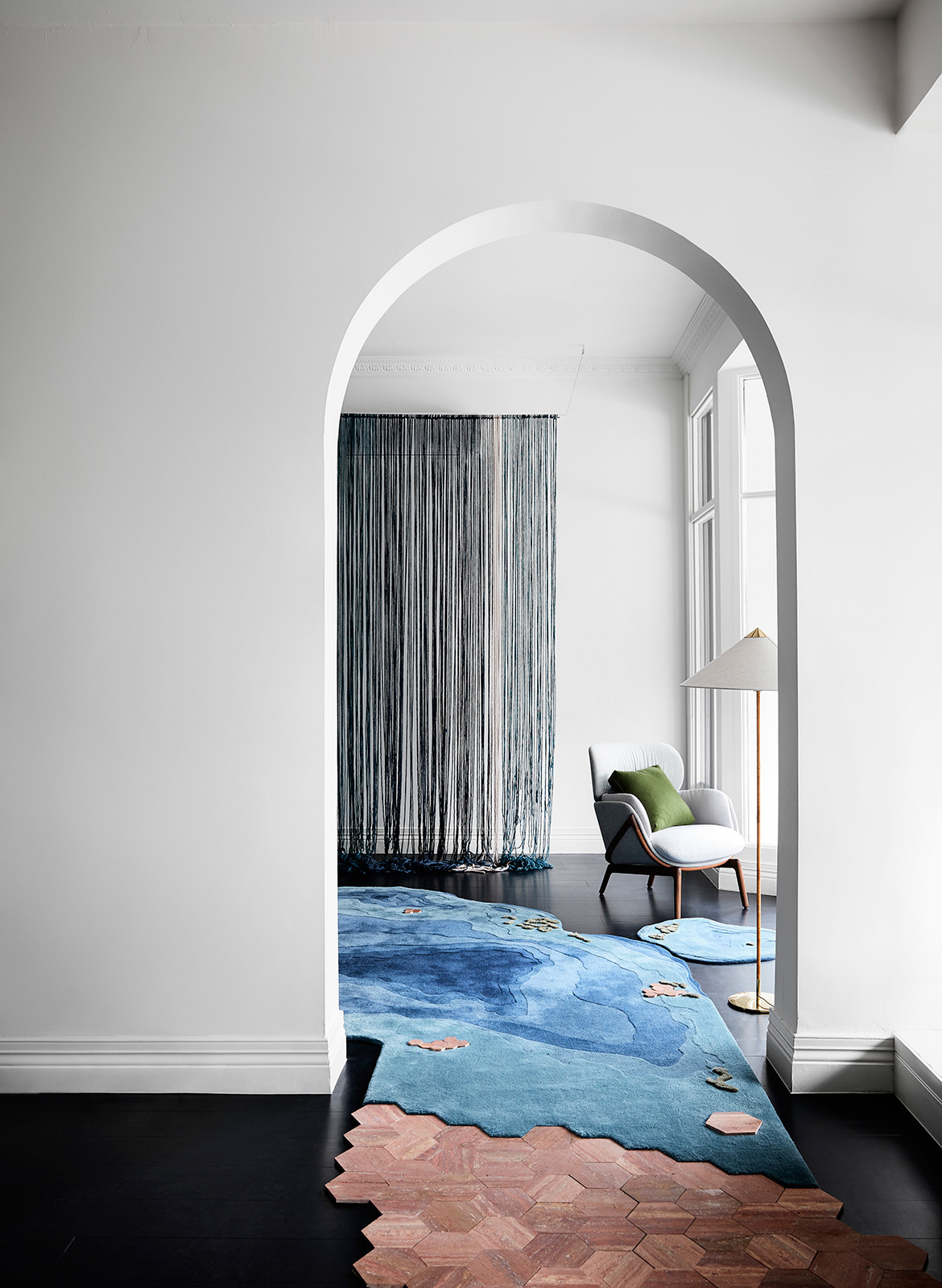 Using several carpet manufacturing techniques such as carving, sculpting, bevelling, and tufting, the different pile heights garner aesthetics of the sand, ocean floor and coral. The layers of textures and colours induce a sense of fascination and curiousness that also delights and push design boundaries.
To complement the soft carpet pieces, soft and curved line products form Luke Furniture merely extend the experience of materiality. In the same way, the tiles geometrically contrast the carpet and elevate details even further through colour and pattern.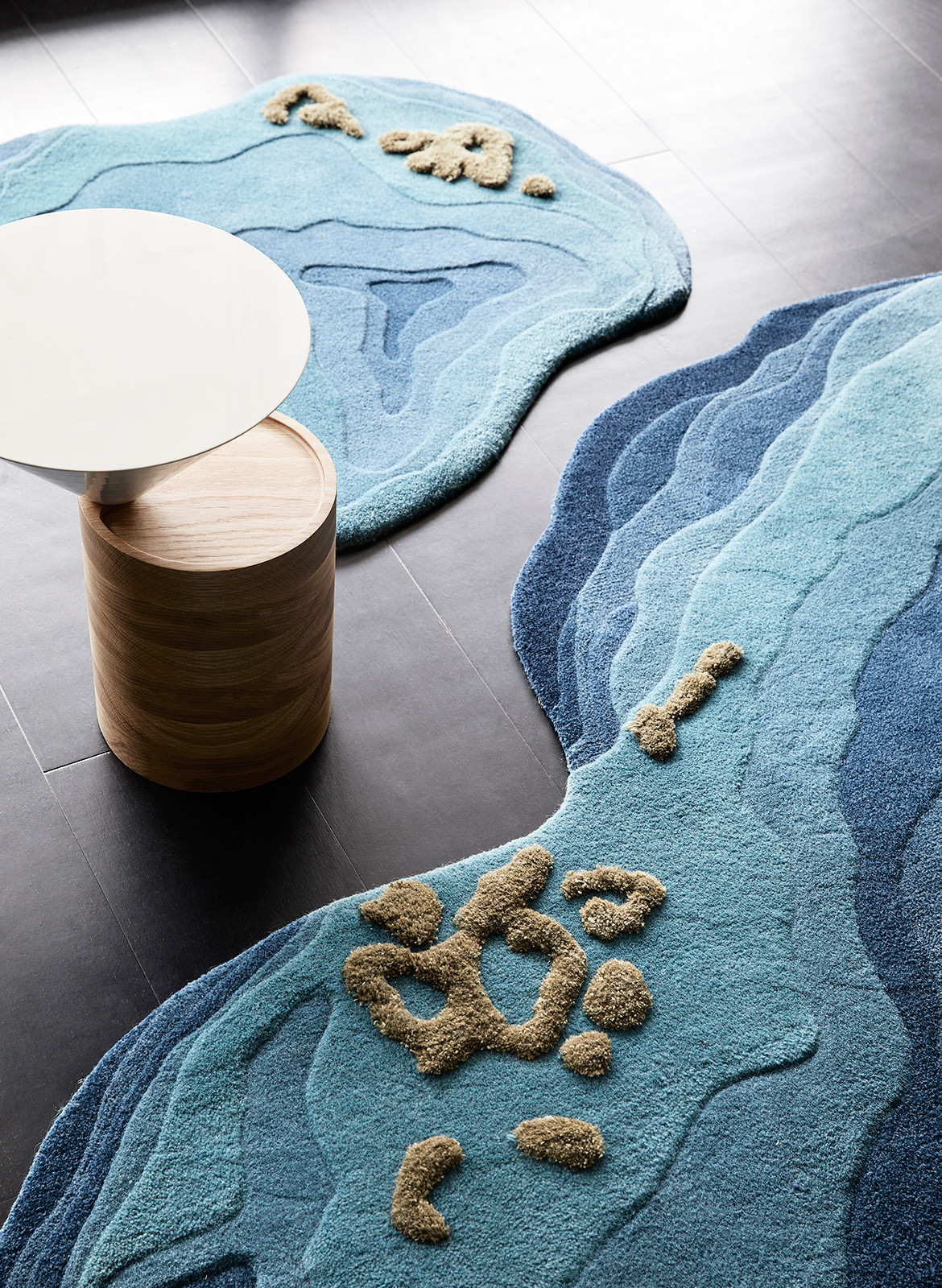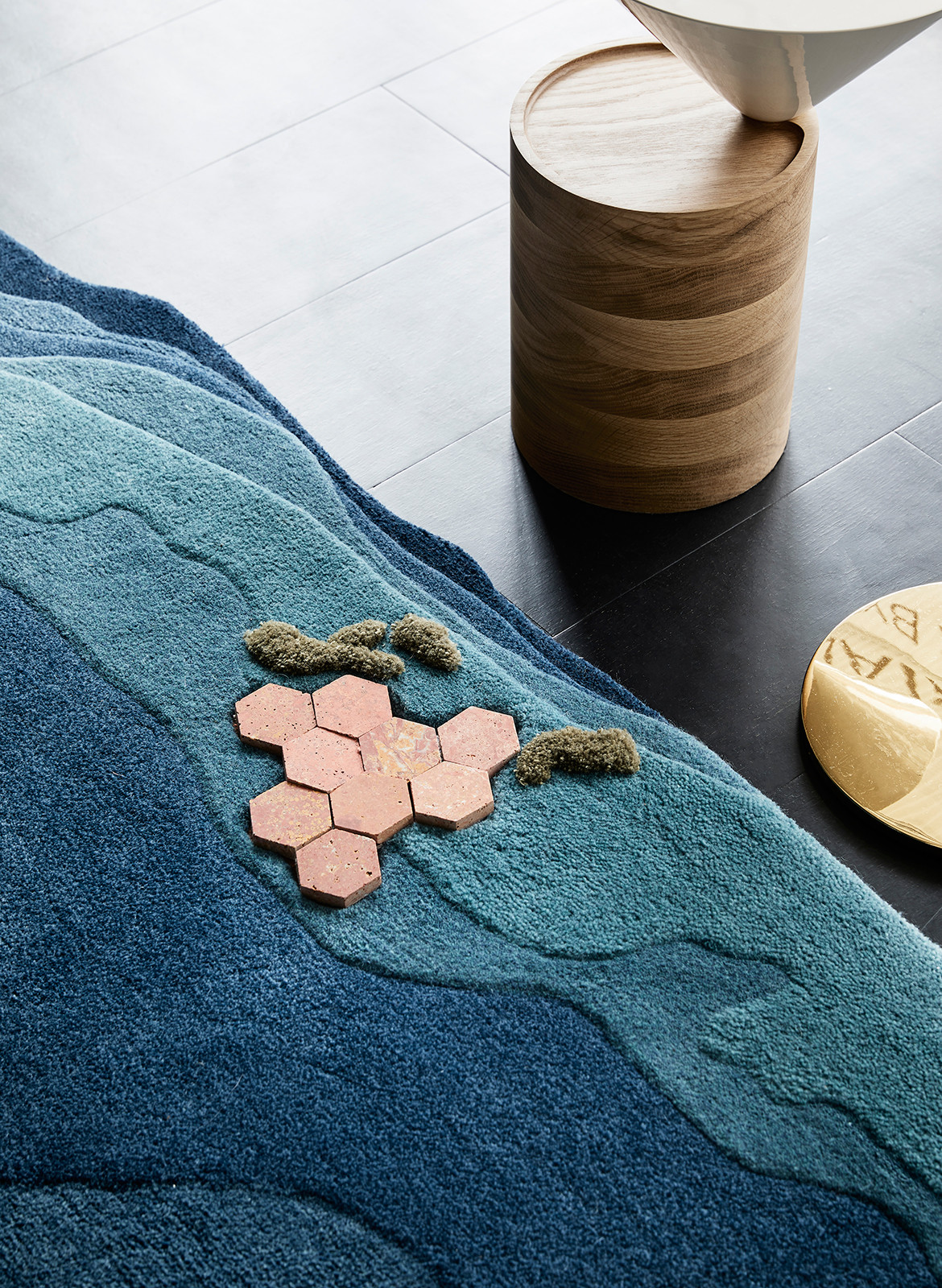 An exemplary installation between three leading interior studios that are passionate about local design, X-MATERIALITY is both engaging, inspiring and underline 'Design Experiments' at its best.
The installation has been extended until mid-April.
Luke Furniture
luke.com.au
TSAR Carpets
tsarcarpets.com
Byzantine Design
byzantinedesign.com.au
Photography by Lillie Thompson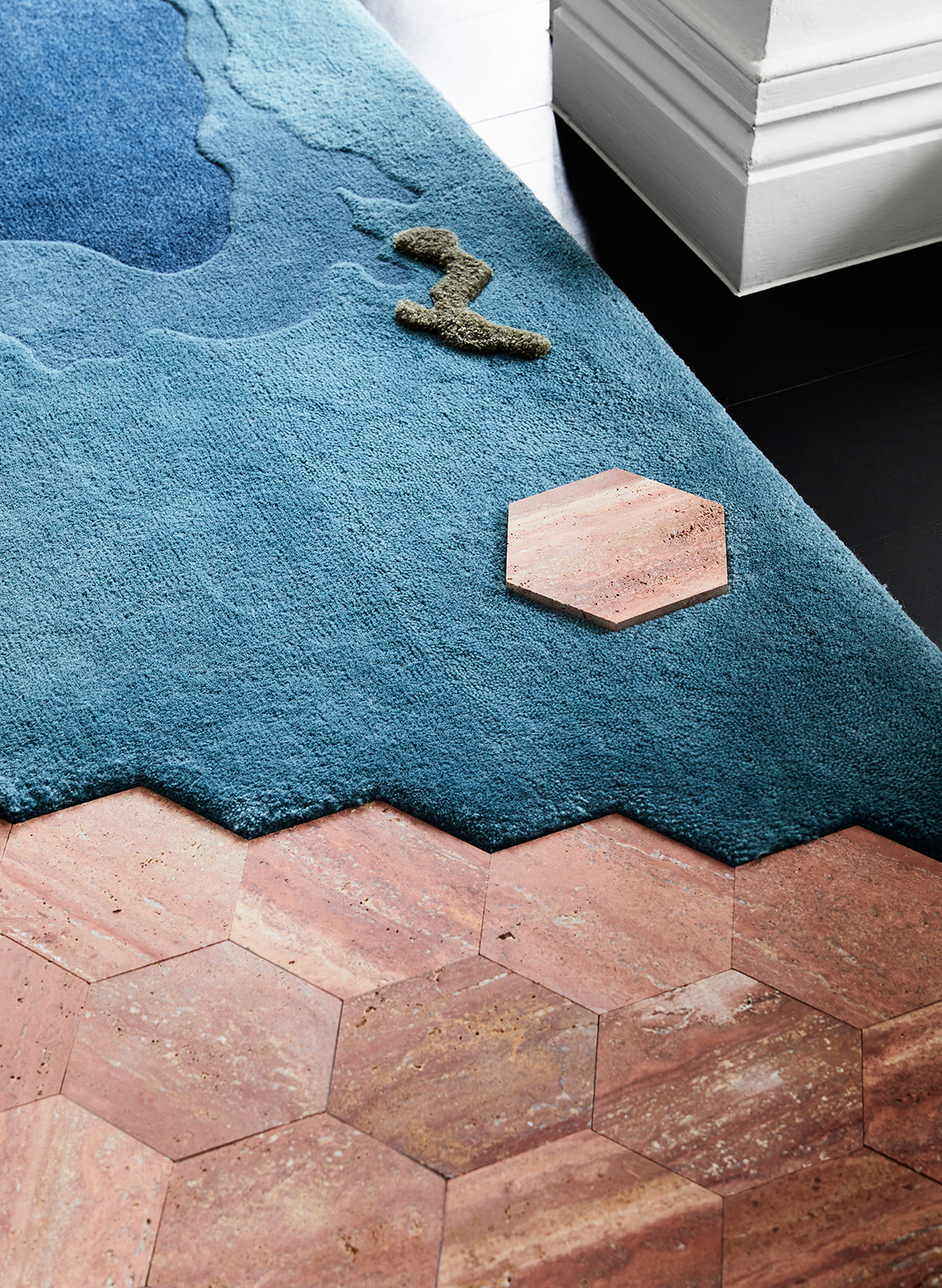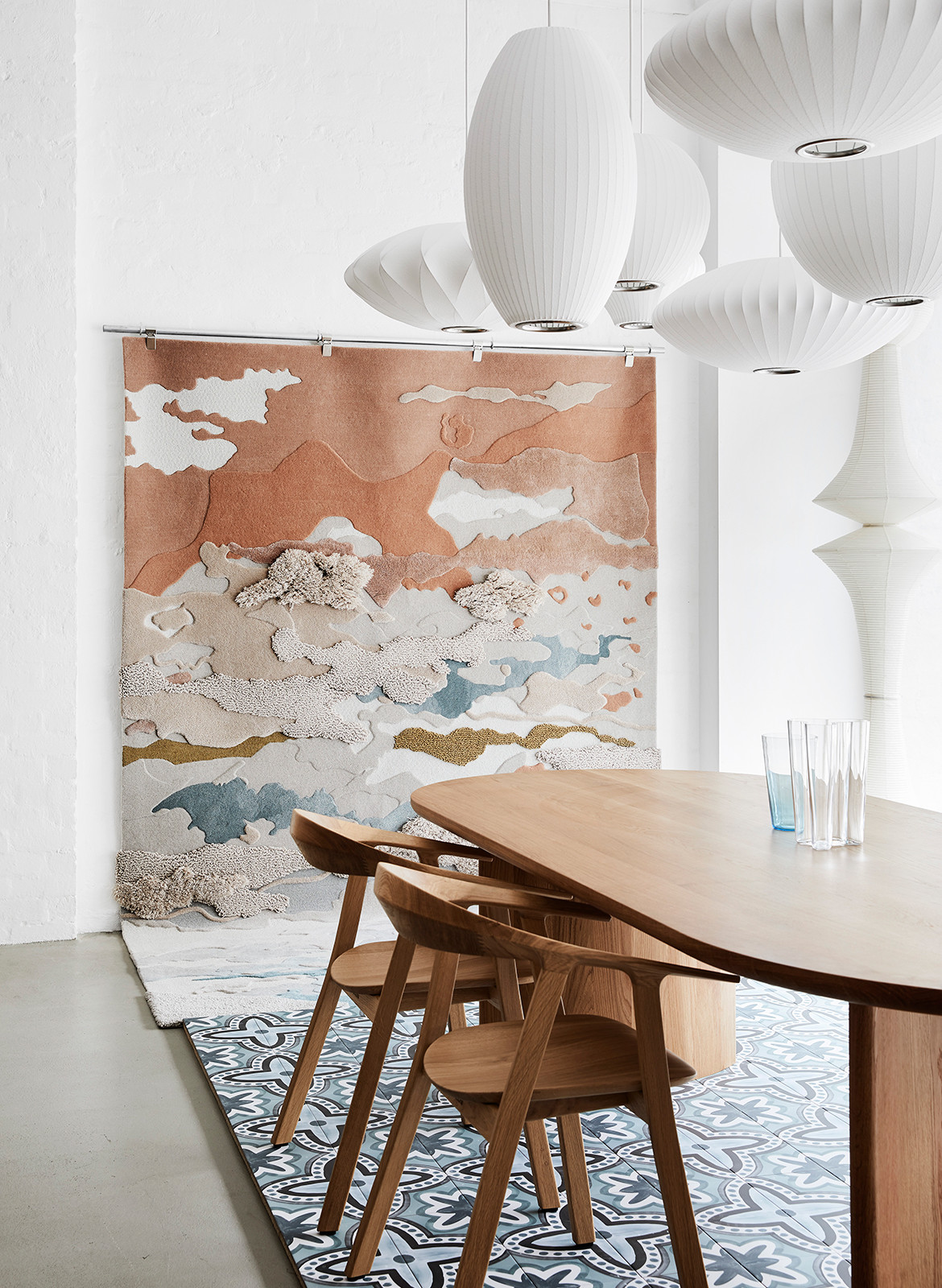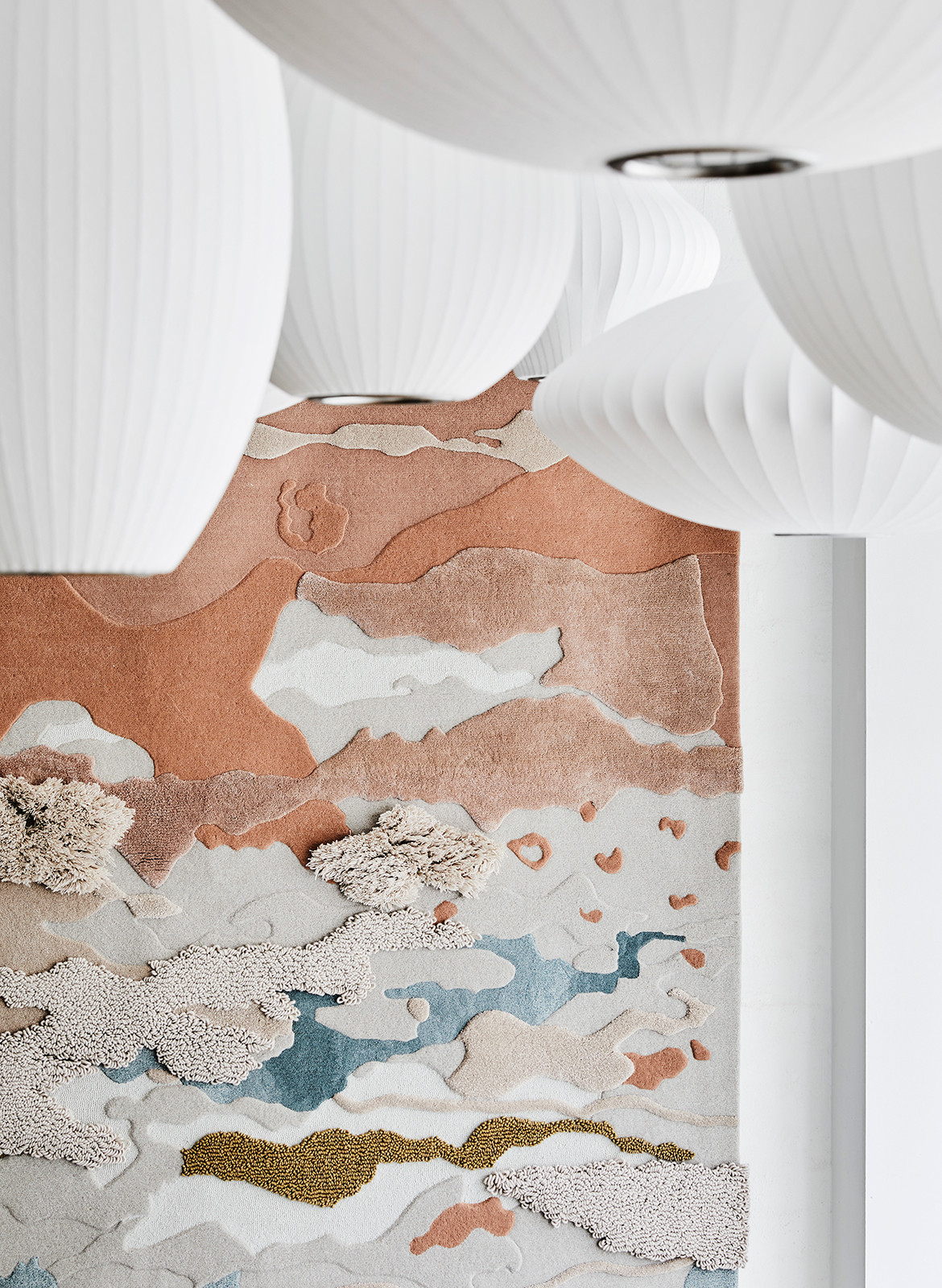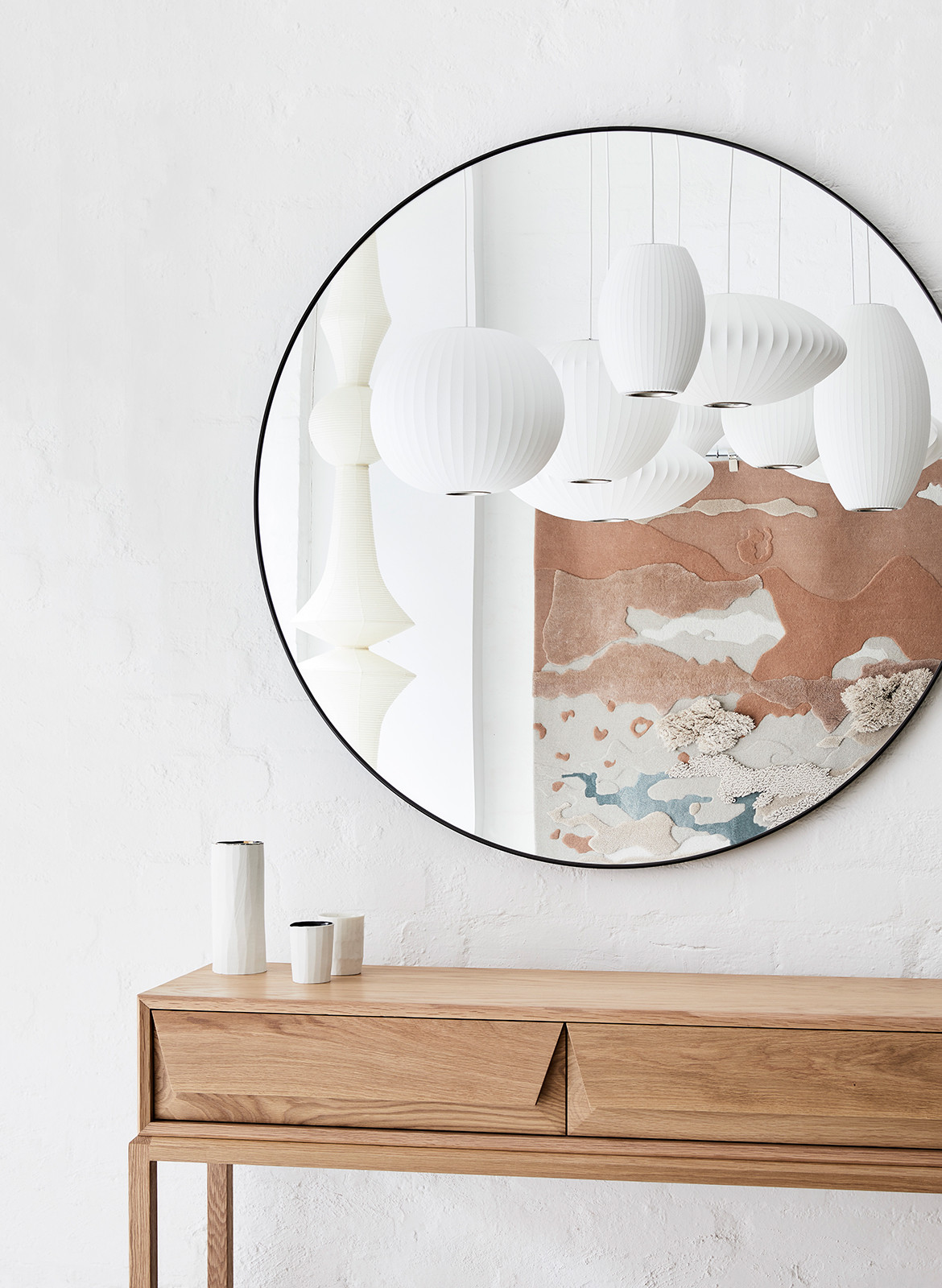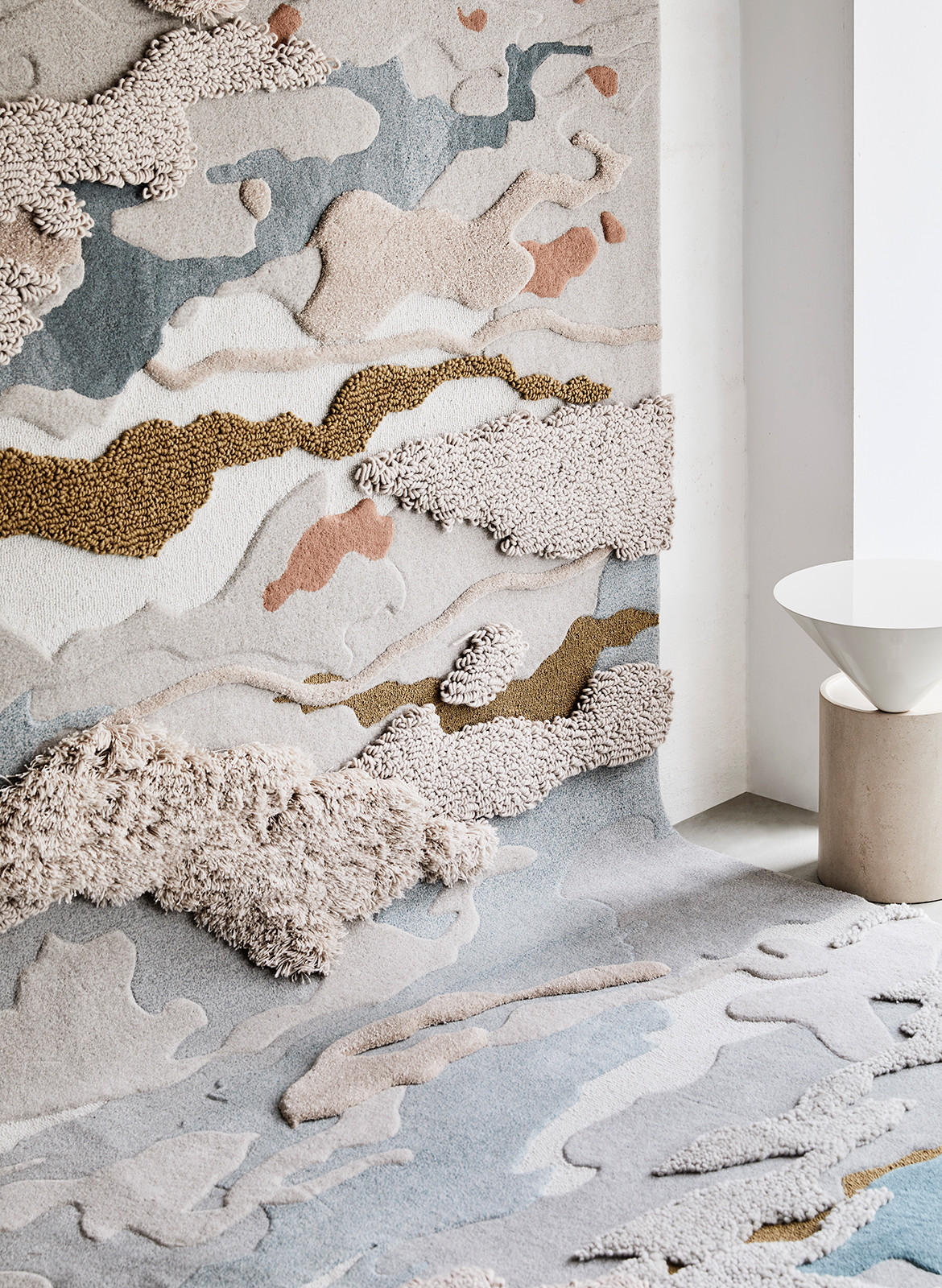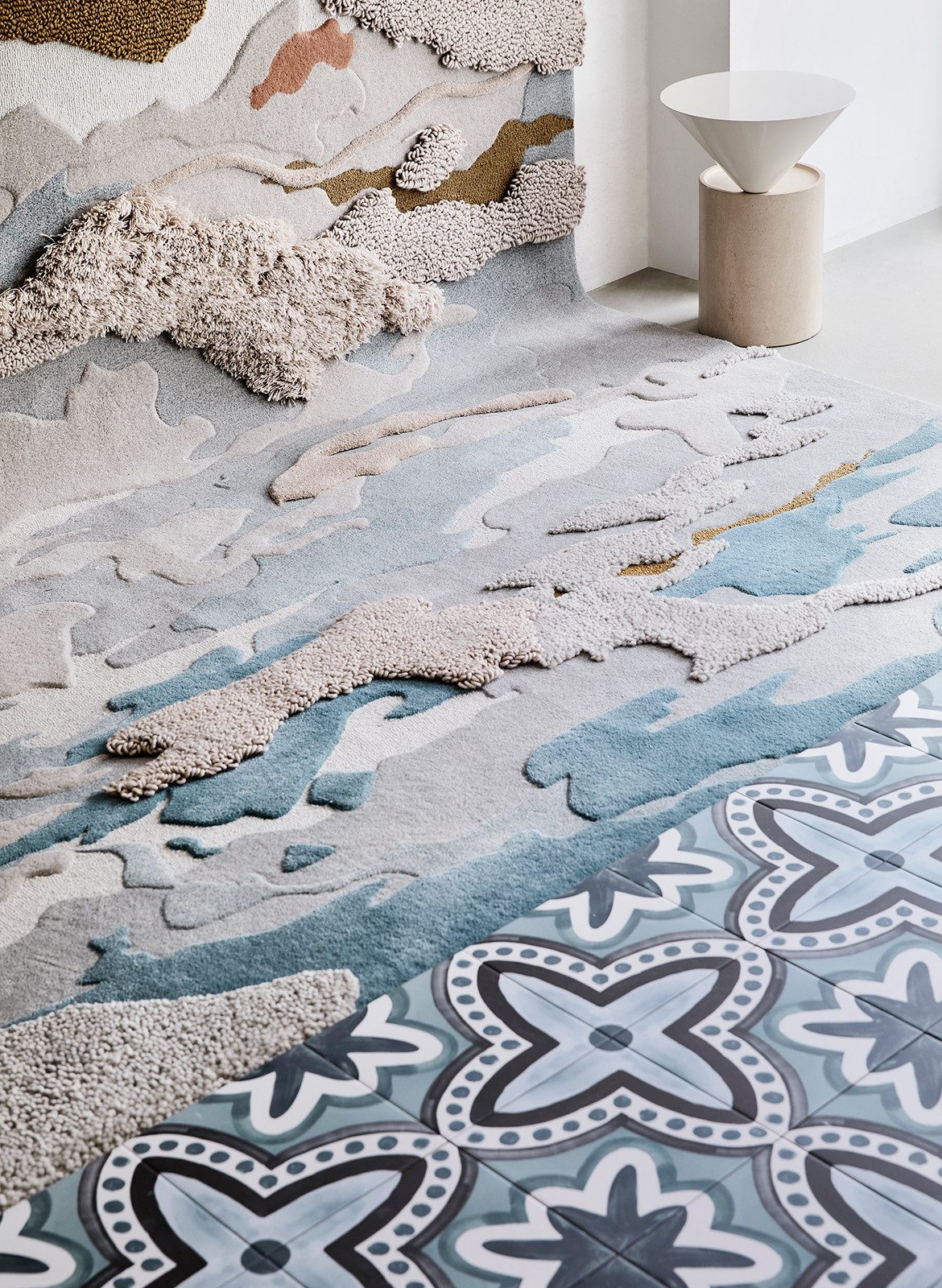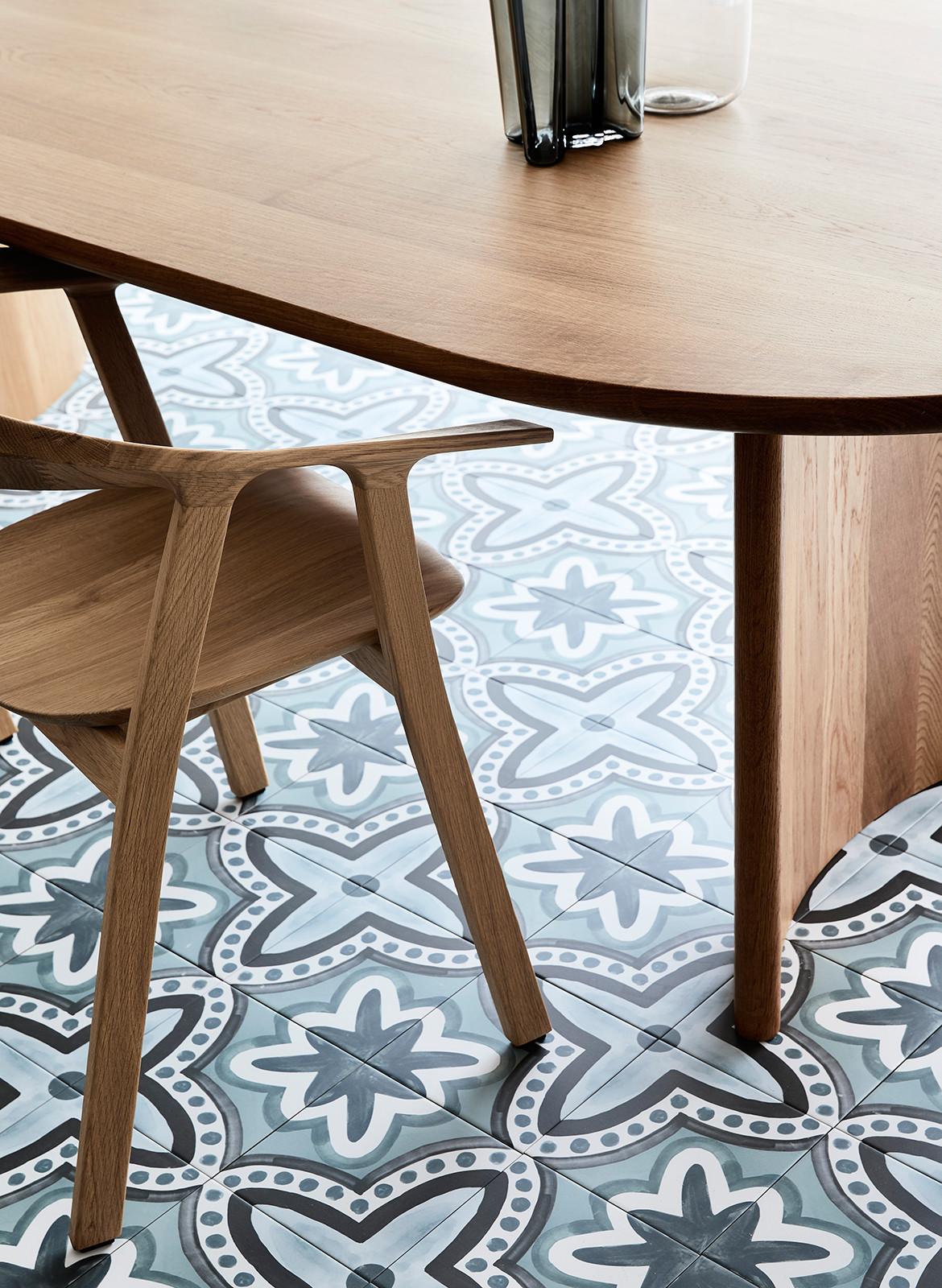 We think you might also like Piccolina Gelato by Hecker Guthrie
---