This house is located in Bansberia, a city and municipality about 45 kilometres from Kolkata in West Bengal. The owner had acquired three adjacent plots on a busy intersection and wanted to consolidate them and build a new residence. He approached Abin Design Studio because he had seen previous residential work of theirs. His main preoccupations were to do with privacy, security and noise – to this end he requested a 3.5 metre (12 foot) high boundary wall.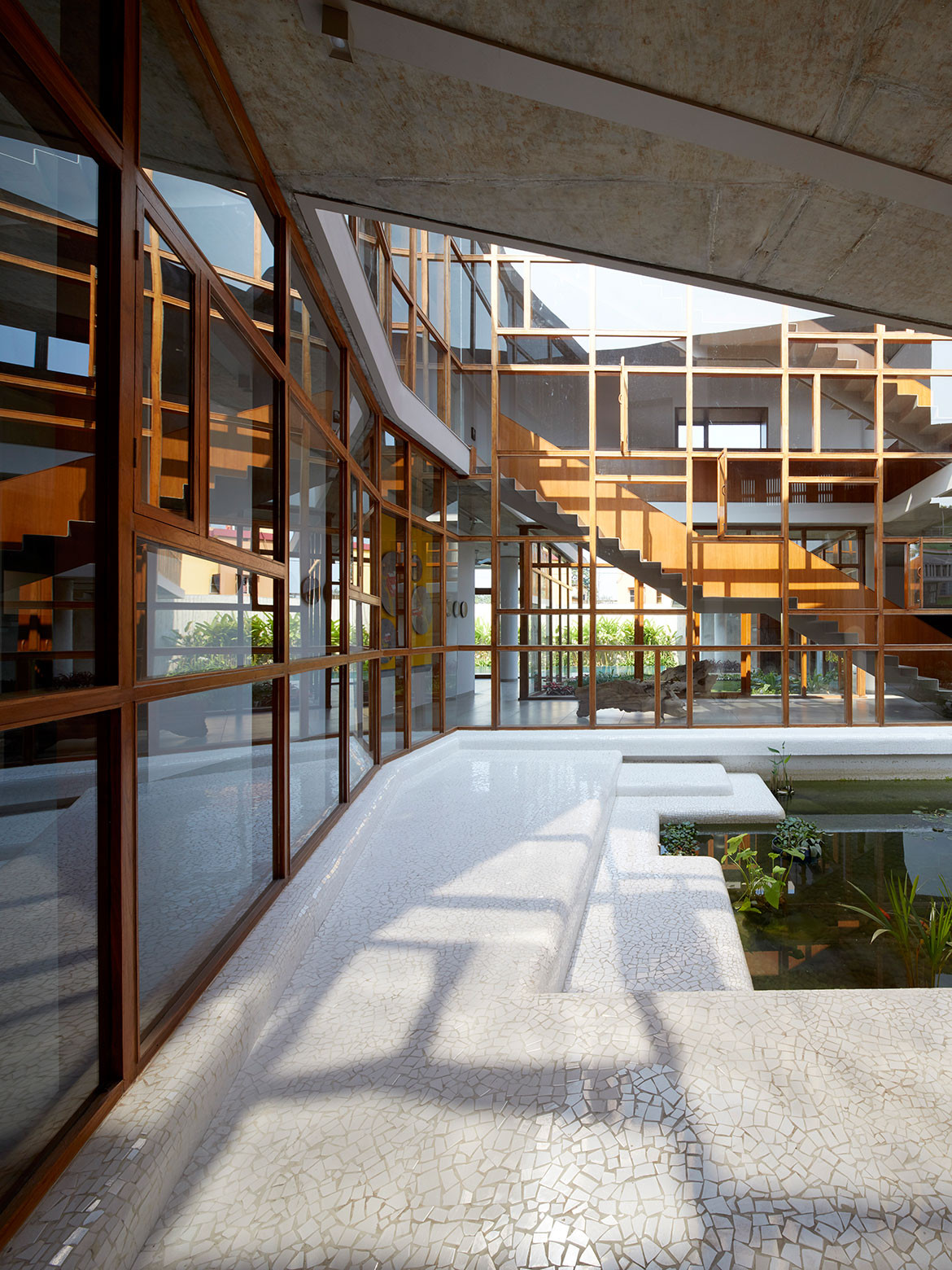 However, it was immediately apparent that if such a wall followed the plot boundary, it would constitute a traffic hazard by obstructing sightlines on a corner site where several roads came together. After much discussion, the client agreed to give up a small part of the plot, allowing the wall to be facetted back to maintain clear sightlines. This also gave something back to the public domain by widening the footpath and providing for low-height shrubs.
The new strategy also led to the idea of integrating the wall with the building envelope which, in turn, offered the opportunity to shape the wall to a more human scale. The envelope is of weathered steel cut to provide simple, geometric patterning which complements, say the architects, the "timeless and monolithic" feel of the Silver Travertine wall. In addition, variegated large openings to the steel wall – providing tantalising glimpses into the building complex – together with bold angles to the façade, combine to animate the building's exterior, making for a dramatic addition to the immediate urban context.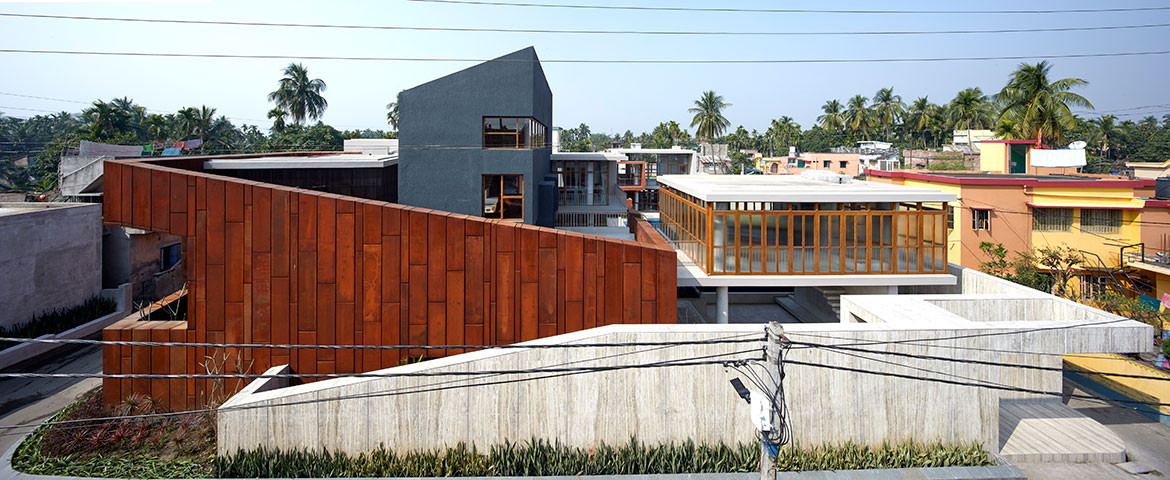 Inside the perimeter, the house – which is really a compound house – consists of several masses that wrap themselves around a series of courtyards with water features, a swimming pool, green and pebble gardens and informal stone step seating. All of this makes for a diverse and loose collection of spatial experiences offering both private nooks and public spaces for coming together. Moving around and through the compound creates the sense of a journey with an intriguing circulation from light to shade, inside to outside. Large double-height glazed walls – the framing replicating the patterning on the weathered steel wall – draw light into the interiors where timber finishes, balustrading and stairs temper the industrial feel of the steel and the solidity of the stone.
Overall, this house is a fascinating blend of privacy and community. As an urban player it provides privacy for the residents, but also manages to maintain connection with its immediate neighbourhood through the openings and scaling of its perimeter wall. Inside, it continues this strategy by its loose clustering of spaces and a unifying theme of transparency to create a relaxed family of public and private spaces.