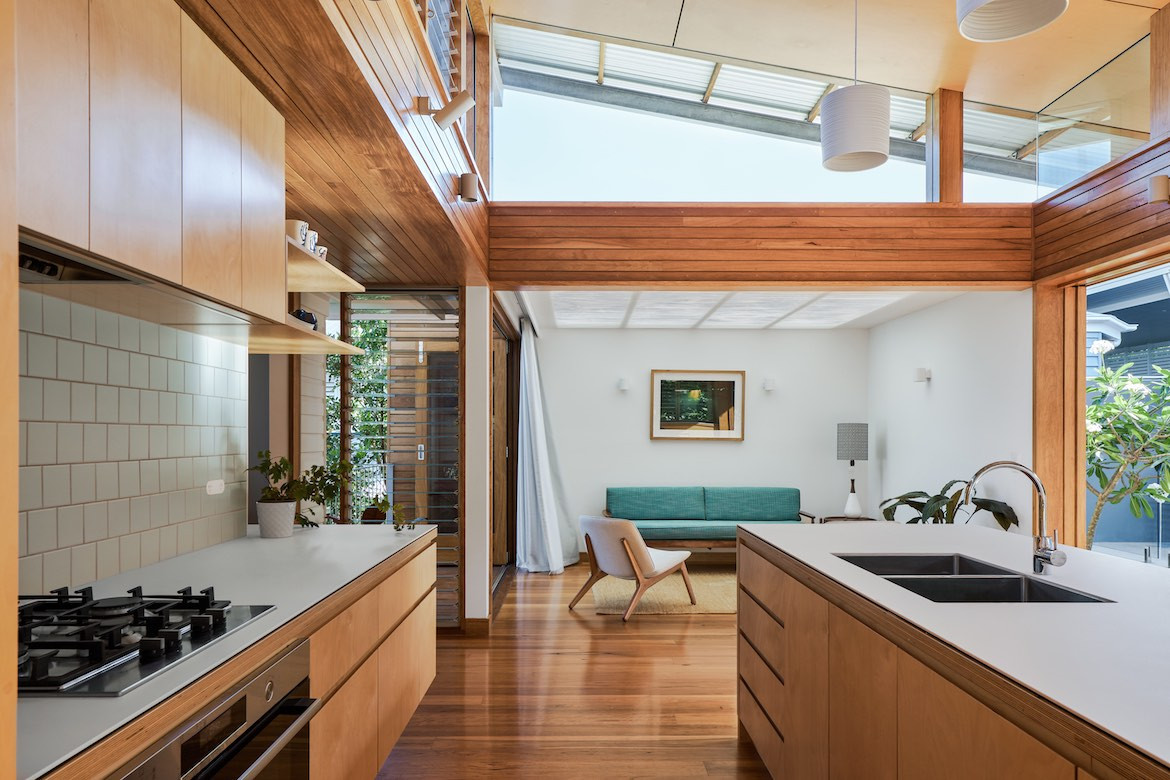 Restored to its former modernist glory and supplemented with a strategically subtle extension, Cummings House is a respectful contemporary update to a historic home for a young family of four.
After a series of poor renovations and updates were made by a previous owner, Matt Kennedy of Brisbane architecture firm Arcke was approached by clients wanting to return Cummings House to its former modernist renown. "A large part of the brief from the client was to get rid of the legacy of a poorly implemented previous renovation," says Kennedy.
Cummings House was originally designed by Robert Cummings, a prominent architect and founding professor of the University of Queensland's architecture faculty who is generally credited with bringing modernism to Queensland. The 1935 predominantly timber residence departs from the ornate timber and tin forms typical to early 20th Century Brisbane and embraces modernist ideals – with a Queensland twist.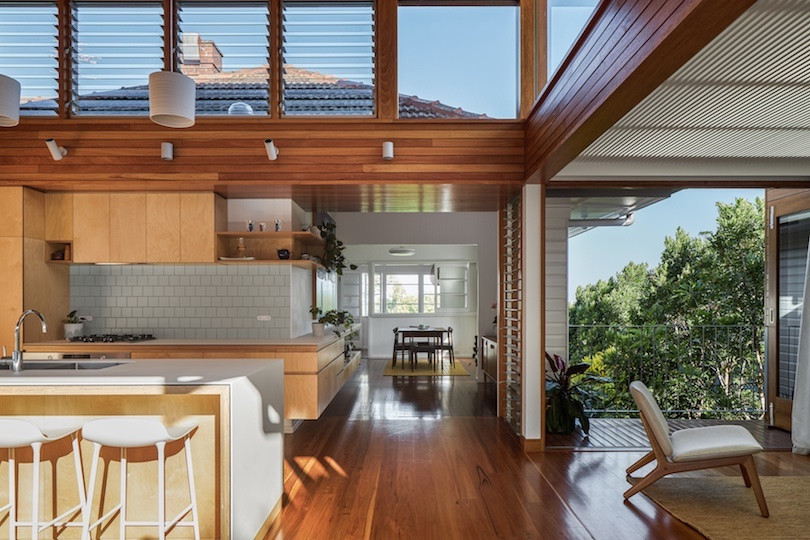 Earlier updates saw significant "brutal" modifications that were unsympathetic to the original design, including heavy roof forms at the rear, concrete that was at odds with the building's lightweight structure, and a convoluted entrance at the front.
Modernist principles that Cummings picked up on tours of the USA and his time working in the UK are exemplified in the Cummings House, says Kennedy. "But a lot of modernism was not relevant to the Australian climate," says Kennedy. "He was starting to experiment with how modernist ideas could be implemented in a more traditional context of a Queenslander building."
As such, the house is a minimal, lightweight structure with copious windows and sweeping ceilings. Kennedy undertook rigorous historical analysis of privacy, drainage issues and solar diagrams – a process made easier by Cummings' prominence – to help him shape the new designs.
The clients also requested a minor extension that would respond to the original principles of the home. Kennedy designed the structure to develop a "symbiotic relationship between the new form and the old".
What resulted was the addition of a delicate roof at the rear that mimicked the pitch of the original roof – sweeping up to the northeast and down to block out the harsh western sun – with its own individual material palette, ensuring that it be distinctive yet complimentary. While minimal interventions were made to the home, bespoke cabinetry was installed and detailing of doors and windows were carefully designed to match the original features.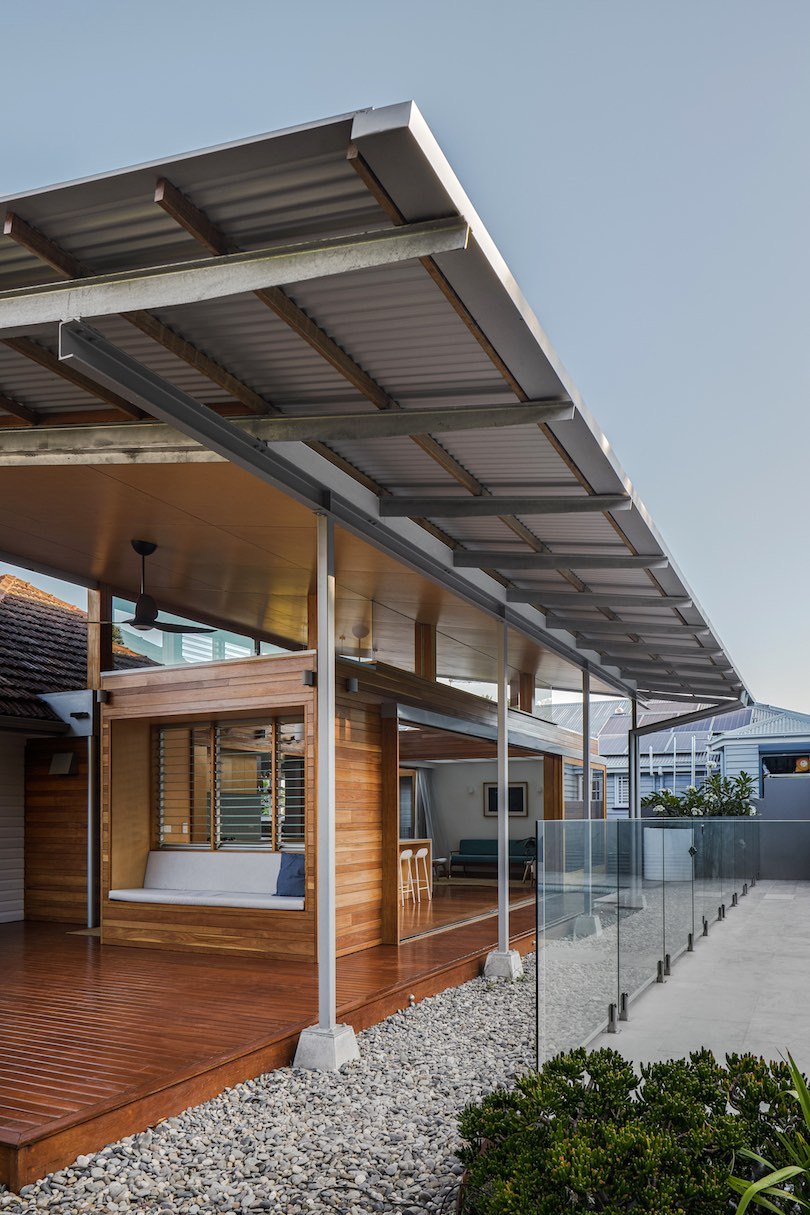 Arcke's approach to the renovation is quality over quantity, a value the clients also held. "The great thing about the client was that they were very much on board with our philosophy of trying to preserve a small footprint, both from a planning point of view, but also from a sustainability point of view," says Kennedy. "They didn't want additional bathrooms and additional bedrooms. They just wanted the spaces to work better for them and be configured better."
As such, the extension simply provides a more spacious living room and kitchen, alongside shelter for the exterior deck.
"I think there is always a heavy responsibility there to feel like you're doing justice to the original design as much as creating something fresh and new," says Kennedy. Arcke's respect for the space has allowed the historic home to be honoured, with a charming and distinctive update that increases liveability and does justice to Cumming's original intent.