Whether a space to host and welcome guests, or a cosy and personal escape to while away the hours – a living room is one of the most hardworking and versatile spaces in a home.
These 7 living rooms vary in aesthetic, but each packs a punch when it comes to style. Each of these homes is featured in the 2022 Selection for Habitus House of the Year, in partnership with StylecraftHOME.
Heliotropian House by Studio Prineas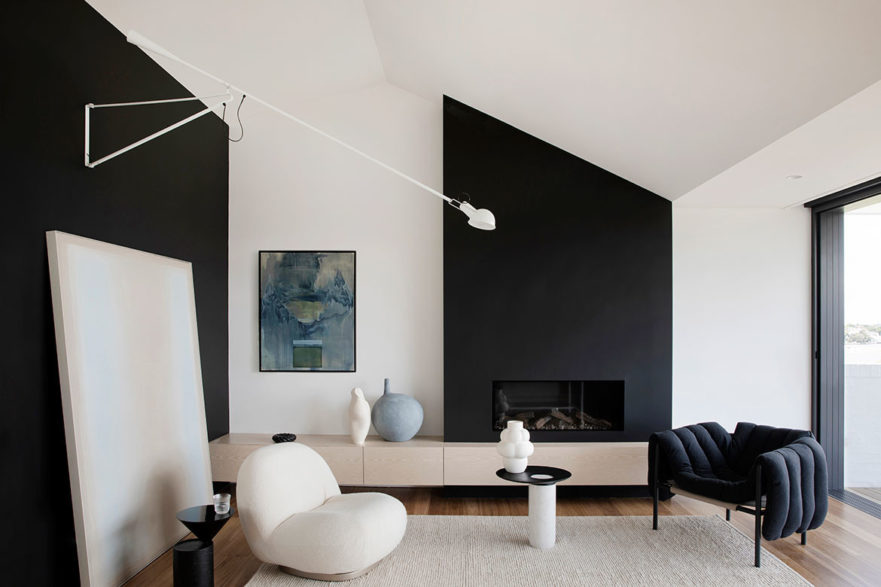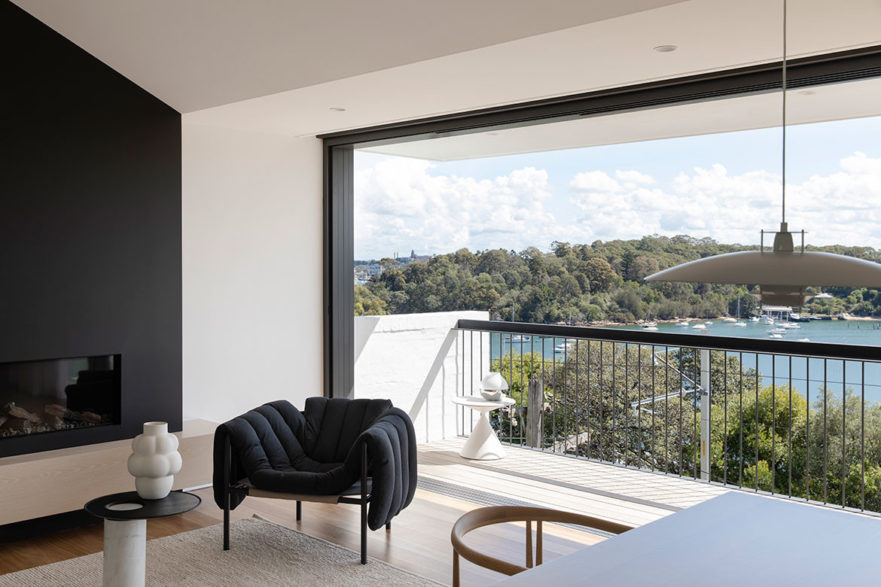 The living room of Heliotropian House is the undoubted hero of this home. Positioned on the top floor of what was previously roof space in this North Sydney terrace, the spaciousness and connection to views were made possible by Studio Prineas' incisive planning.
Making sure the focus remains on the water views, the interior palette is monochrome, soft beiges and neutral tones are highlighted with black – resulting in an open and calming living zone.
Bridge House by Kister Architects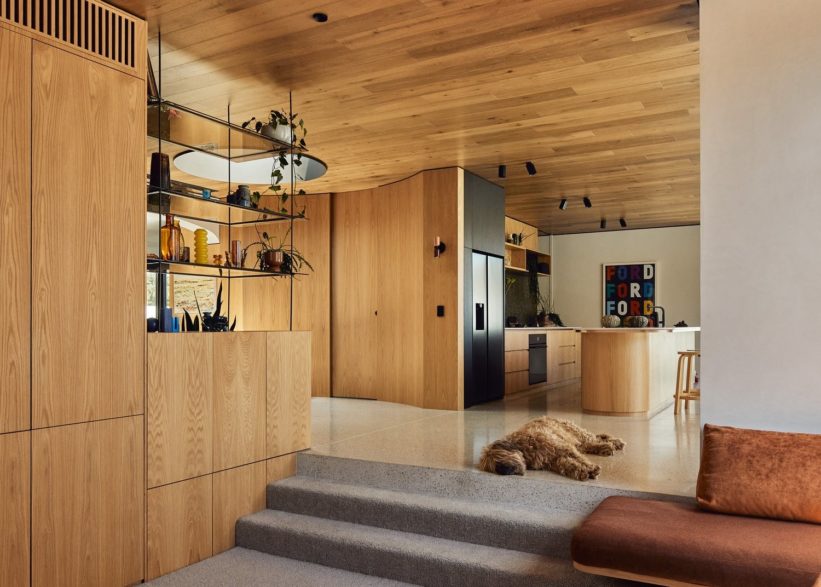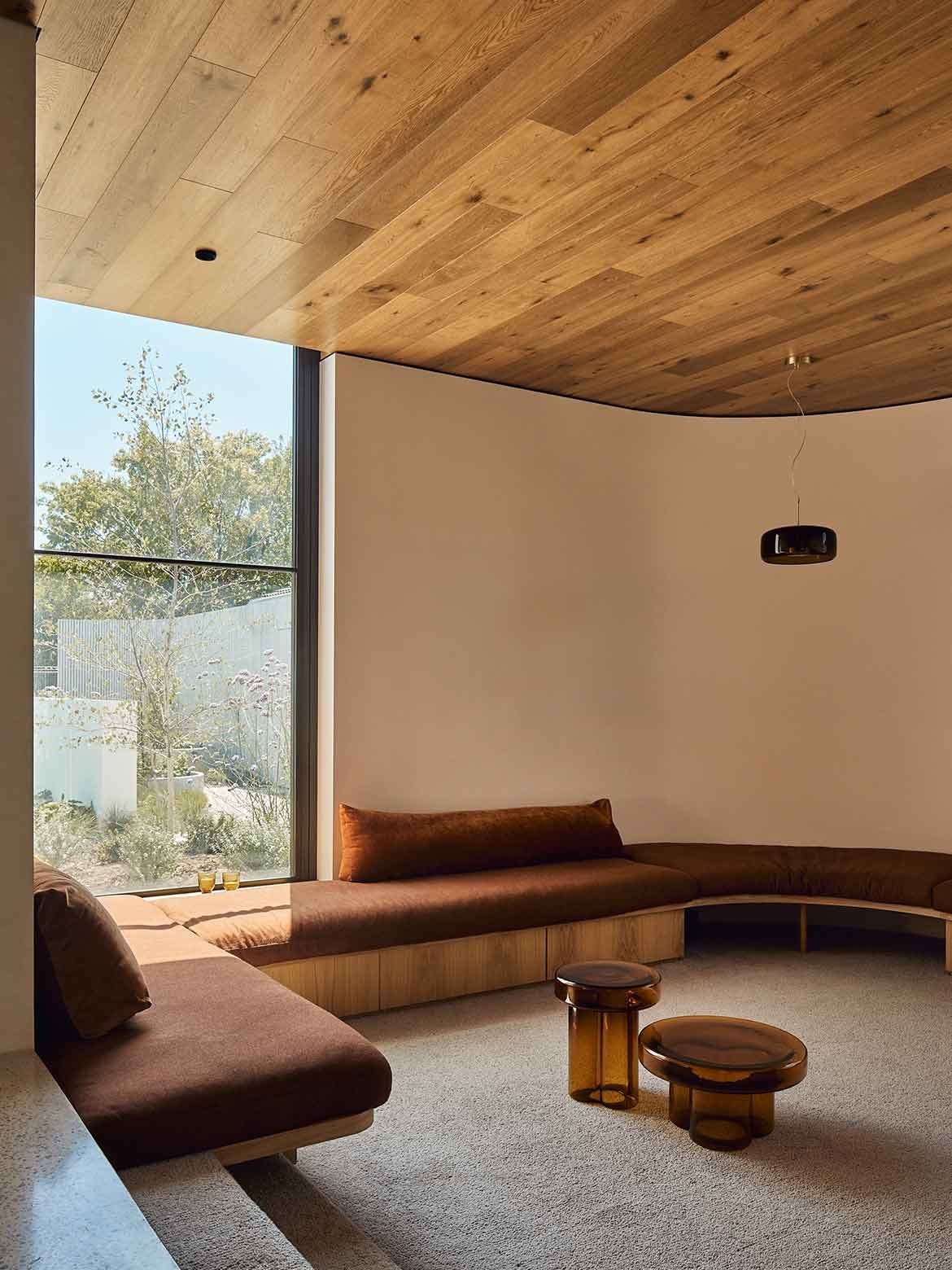 When you have a mid-century shell as the starting point for a home, what better idea to design a sunken living room. Creating a feeling of cosiness and quiet, the timber-lined living space at Bridge House features built-in banquette seats with caramel-toned velvet upholstery – a definite nod to the sixties and seventies elements throughout the rest of the home.
Carlton North Residence by Project 12 Architecture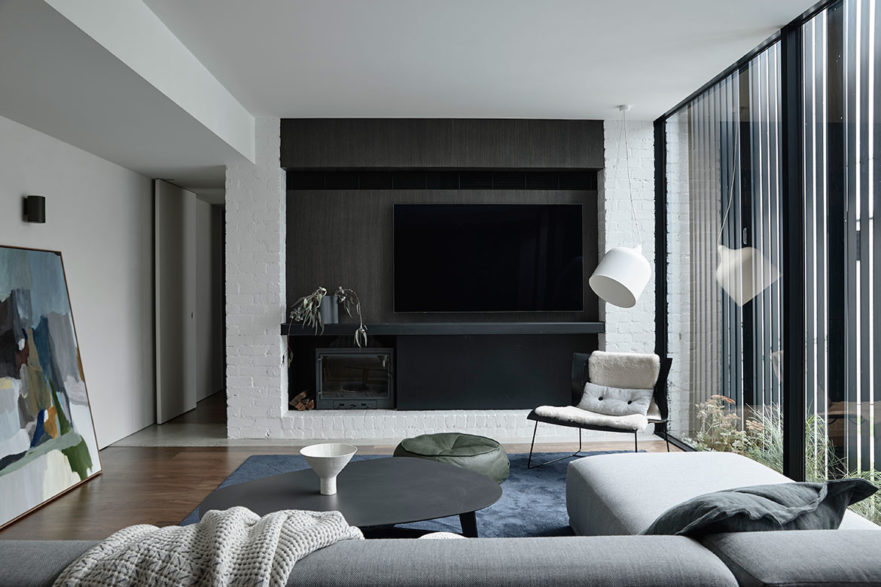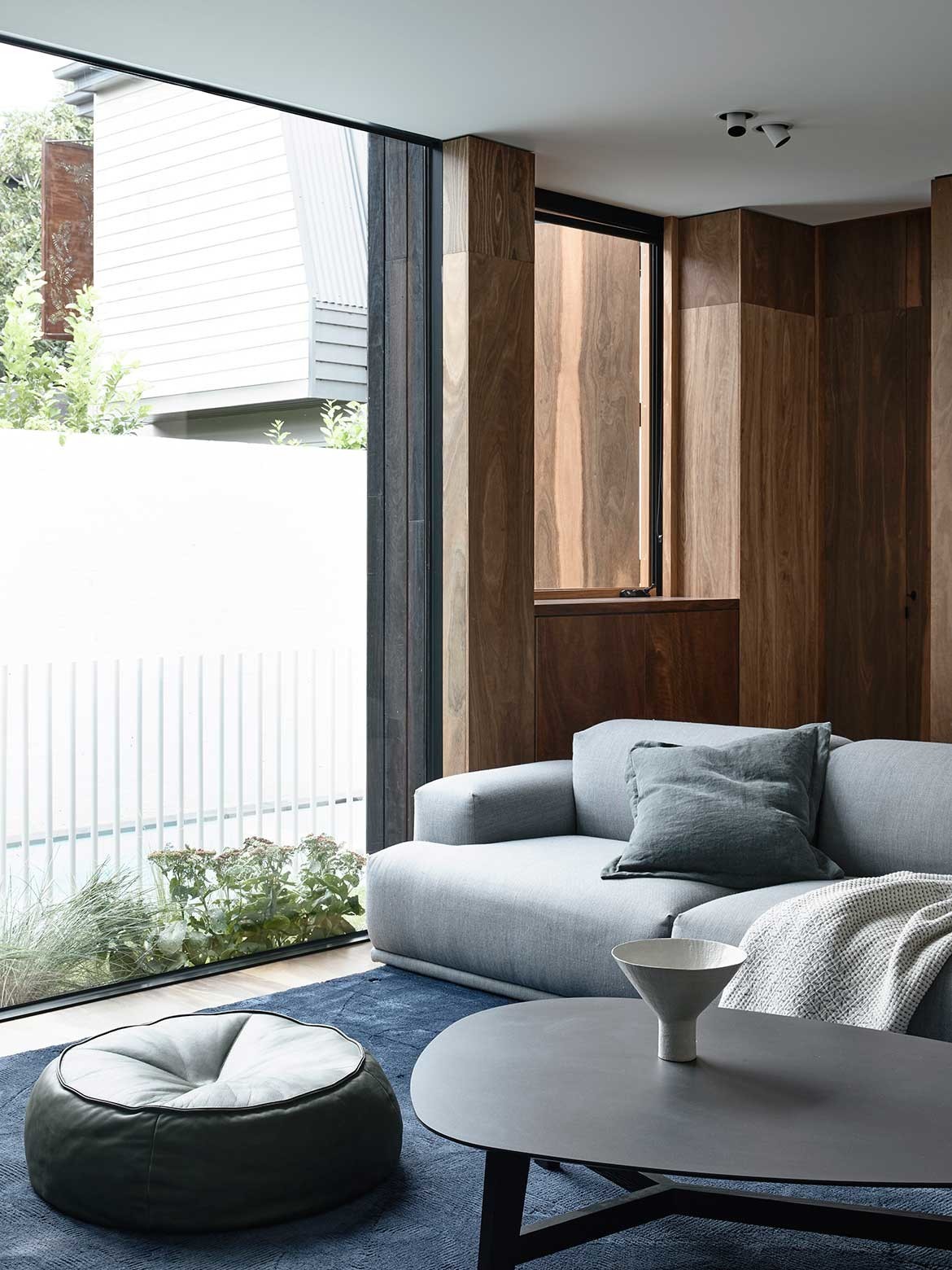 The ultimate cosy haven, the living space of Carlton North Residence is full of layered textures and tones. Soft denim blues are complemented by timber-lined walls. This is a room to truly lounge in, and to make it even more comfortable is a large Muuto Connect sofa with jewel blue Halcyon Lake rug underfoot.
Forever Home by Archier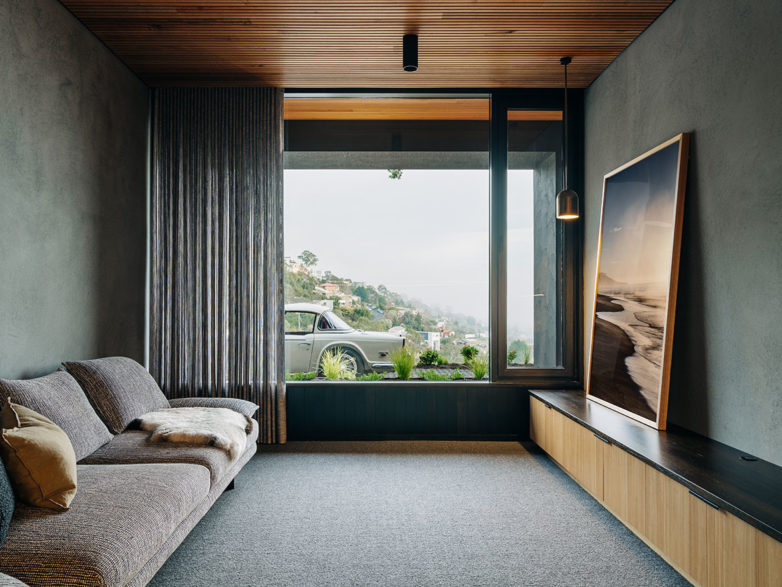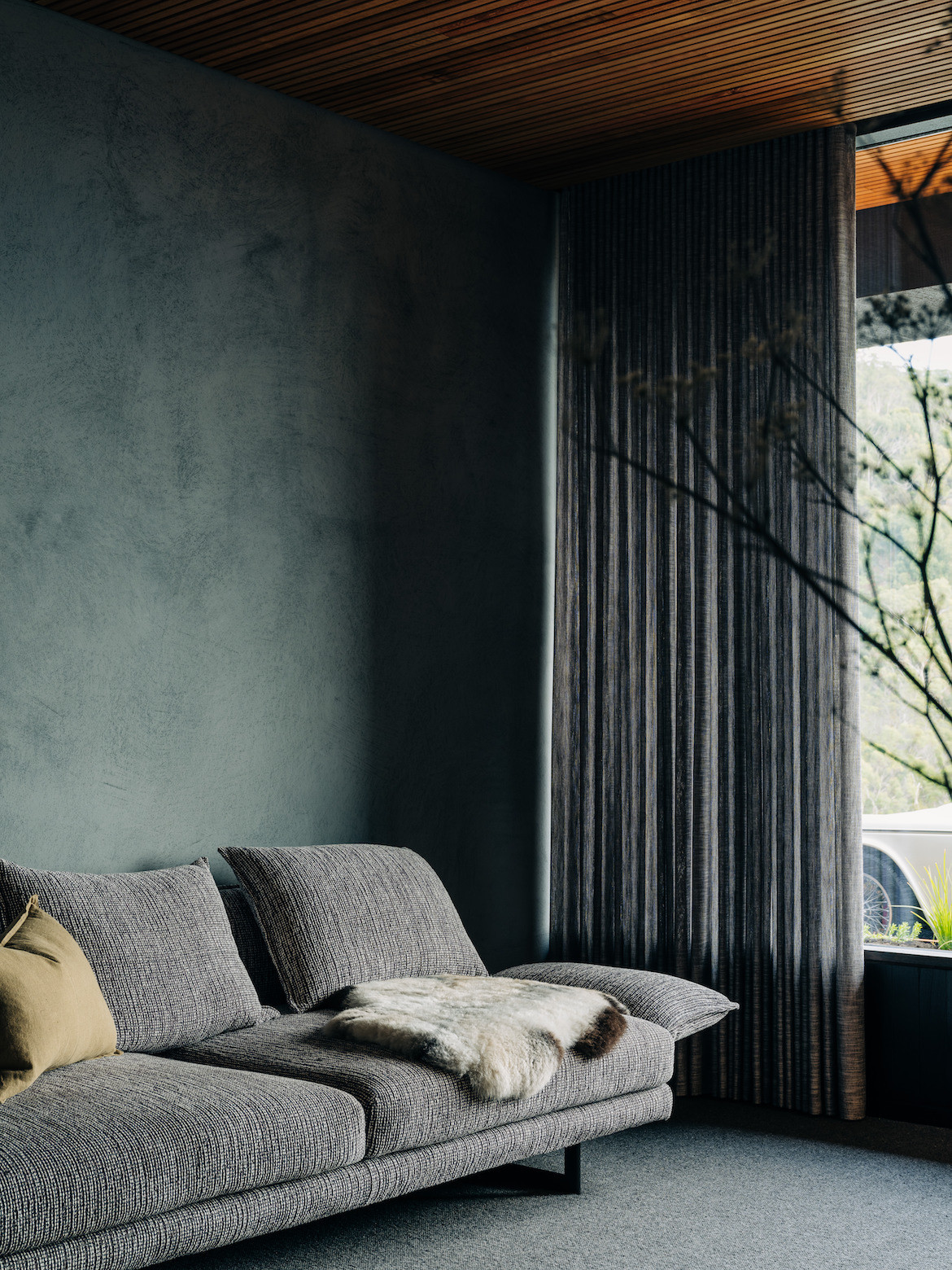 Another subterranean and moody living space that communicates peace and zen is Forever House by Archier. Situated on the ground floor, the colour palette shifts from light and bright tones upstairs, to a much darker tone downstairs. Textured grass wallpaper is met with dark-painted oriented strand board (OSB).
A timber-slatted ceiling and dark grey carpet add additional material planes that create a cocooning effect.
Twin Gables House by Moby Architecture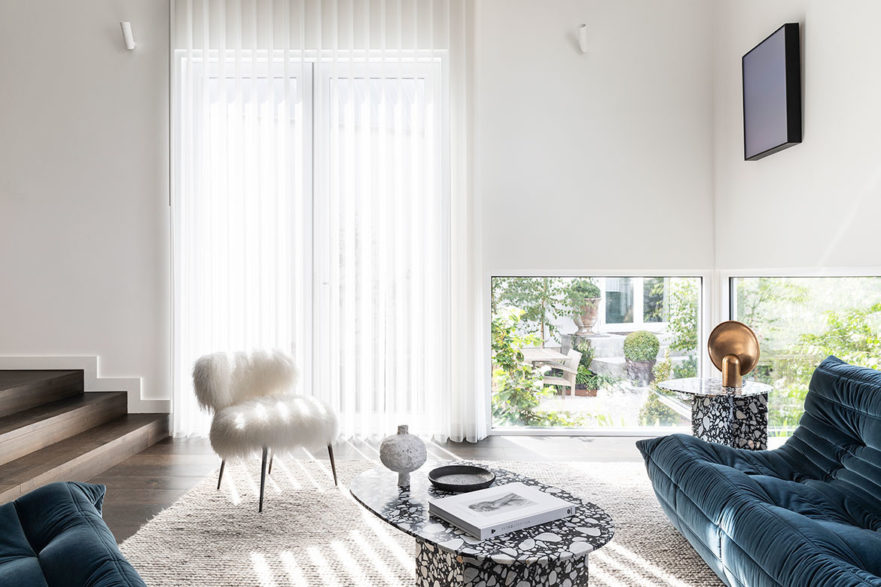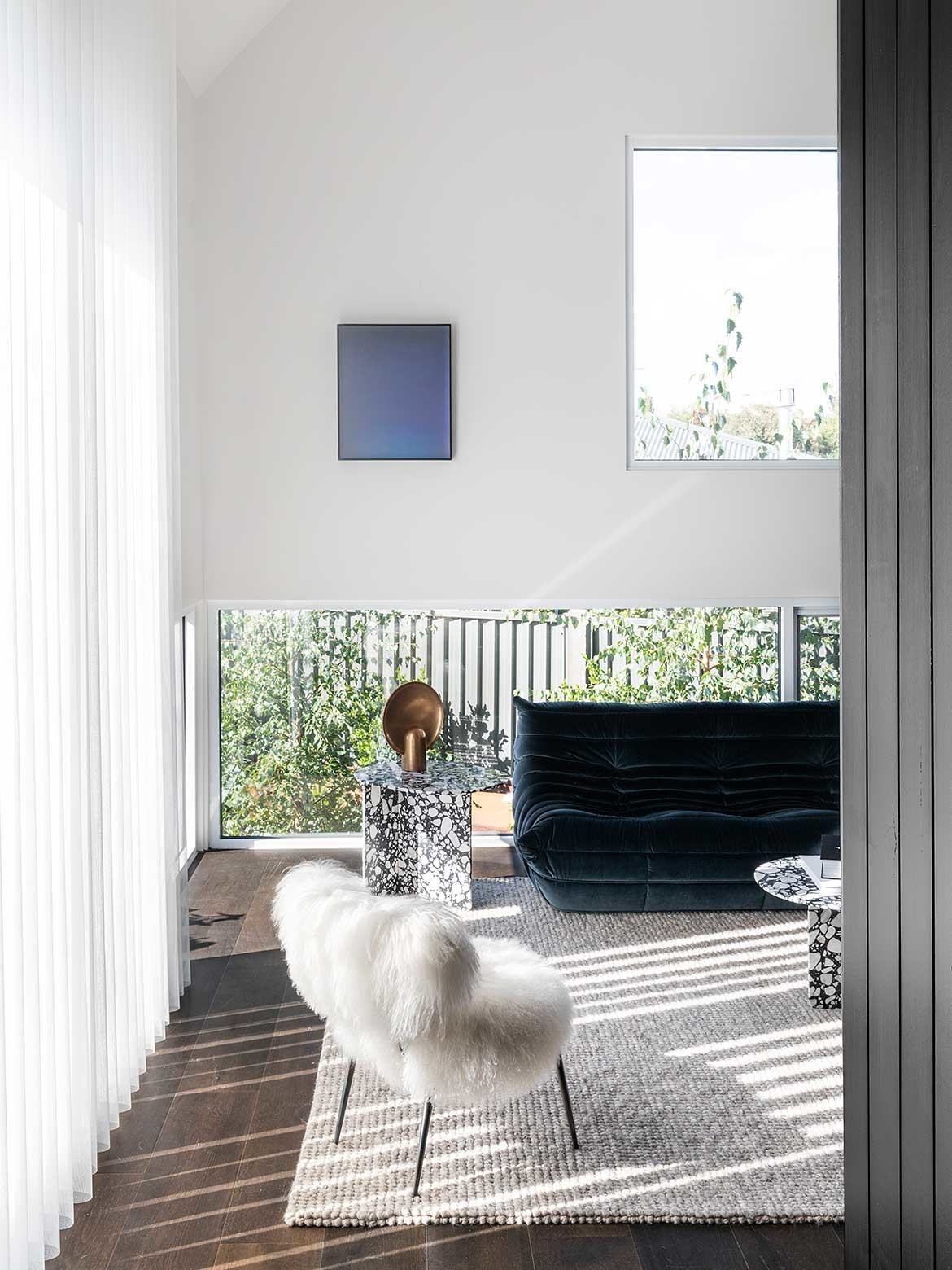 Light, bright and airy define the living space in Twin Gables House, where white walls and curtains set an ambient backdrop. Low level windows open up the space and connect to a private courtyard, inciting a peaceful retreat space. Rugs and soft furnishings bring the cosy touch and subdue the walnut-hued timber floors.
Music Box by Multiplicity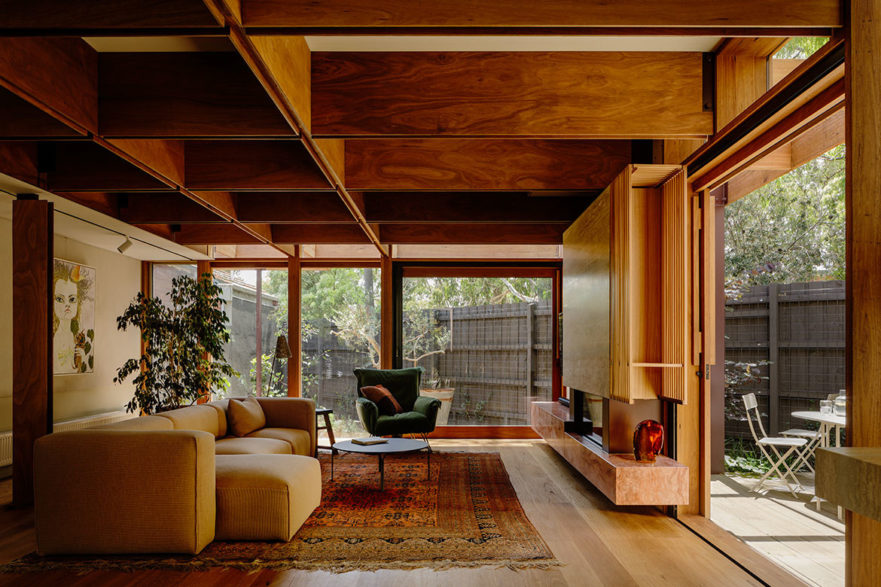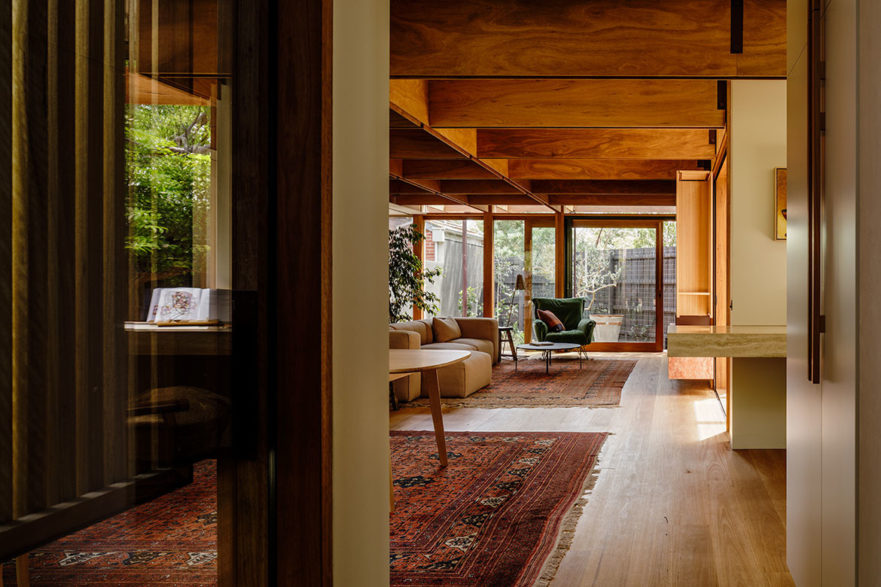 With views out to the green landscape on multiple sides, the living room at Music Box is sheltered yet connected zone within a home that exudes warmth. Timber baffles on the ceiling reduce noise to create an ambient sound level, while the travertine-lined fireplace is perfect for those cold Melbourne nights.
Antique rugs (collected by the owner) add pattern, while the sofa brings ample seating, complemented by an occasional chair by Arper, and artworks and plants make it a space to truly sink into.
South Yarra Residence by Kestie Lane Studio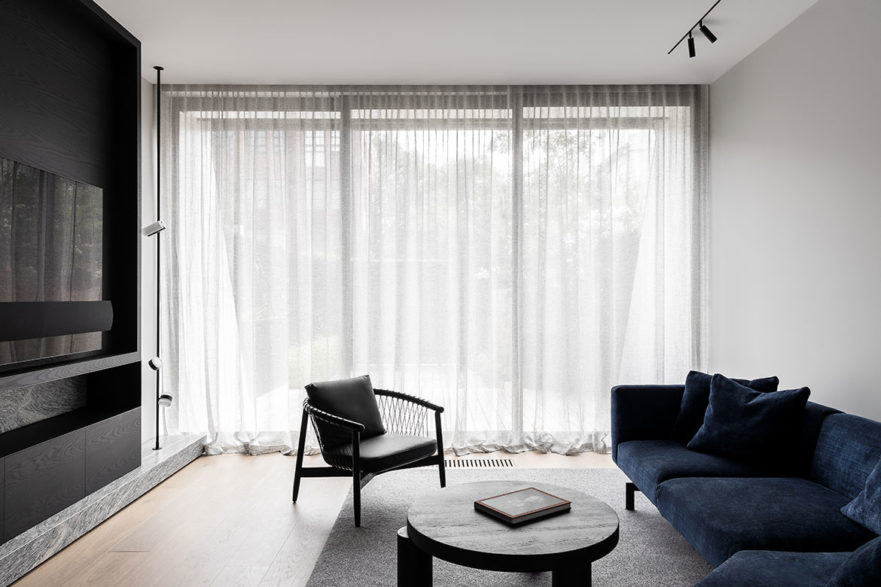 Pared back and elegant with unexpected additions, the interiors of South Yarra Residence exemplify a truly Melbourne aesthetic, designed by Kestie Lane Studio. The living space brings the same understated cool, with natural stone and blackened timber veneer built-ins as the base.
Key pieces such as a blue velvet sofa and sheer linen curtains add just the right amount of comfort, while lighting is flexible with Rakumba's Typography lighting system.
StylecraftHOME has been a Major Partner of Habitus House of the Year since its inception.
---