For a restaurant and bar located in the hustle and bustle of Sydney's central business district, creating an atmosphere of relaxed luxury can be easy. And yet, Acme&Co have done just that. Matteo Downtown is a new, sophisticated sibling to the institution in Double Bay: simply Matteo.
Partners in life and work, Caroline Choker and Vince Alafaci of Acme&Co spoke to us about the relationship between client, architect, brief and – of course – client.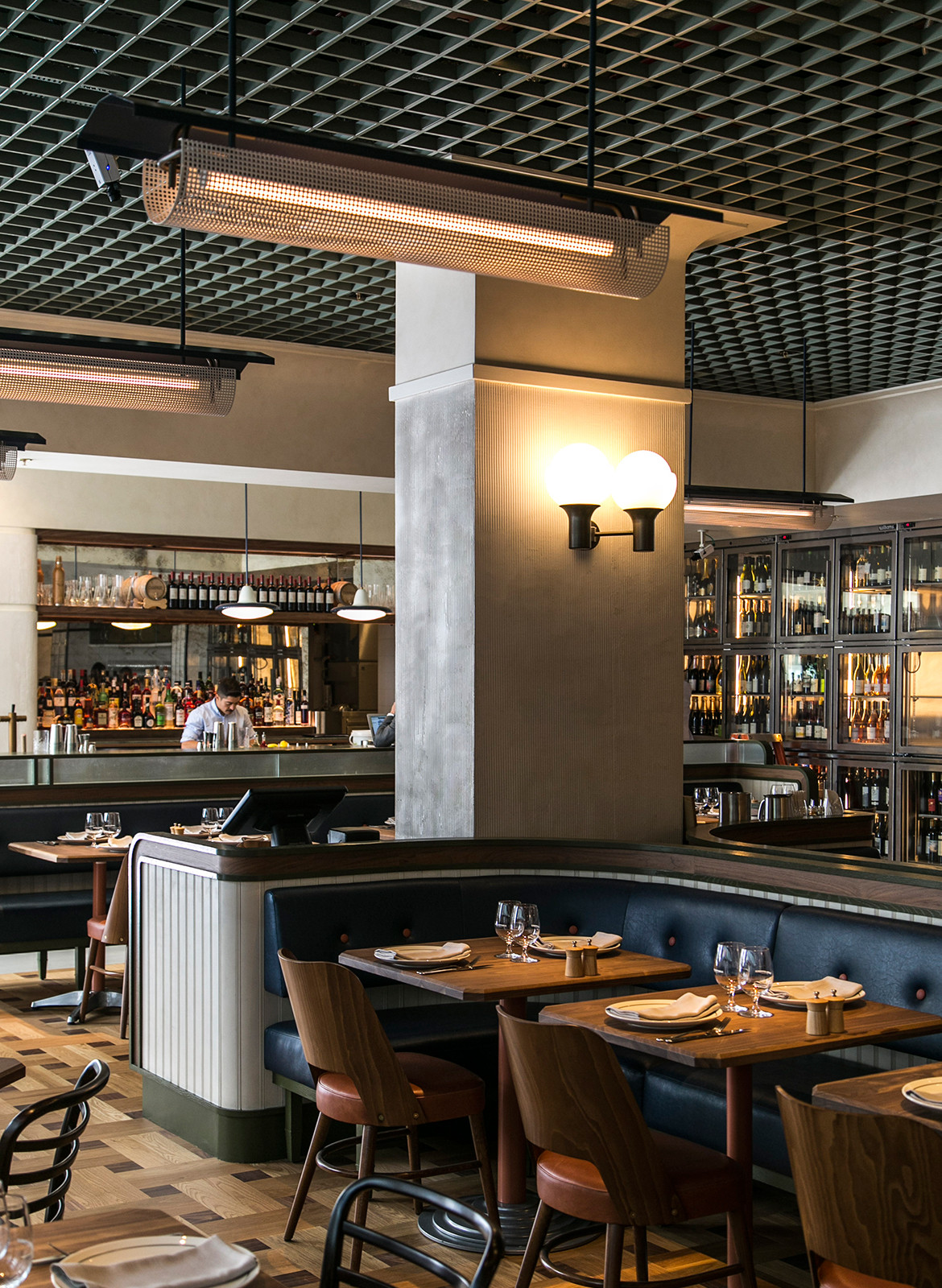 How did your relationship with the team at Matteo arise? Had you worked with them before?
Caroline Choker: As often is the way in our world it was an existing relationship – Eddie and I were longstanding friends from school and we had always spoken about the idea of working together when the time was right.
Vince Alafaci: The boys were from our local area and so we were always aware of their previous venues and enterprises. When Matteo Downtown came along it was the perfect opportunity to collaborate.
What was the brief that Eddie came to you with?
CC: Matteo's brand story is based on the notion of travel and each of their venues encapsulates a different persona, a different facet. In this project, which is located in the Sydney CBD, Matteo Downtown was able to present a more grown-up version of itself. It is, however, still playful. And still aligned to the spirit of the sibling bar and restaurant in Double Bay, but with a touch more sophistication.
How were you able to meet that brief? What are some of the key architectural and atmospheric elements that respond to it?
VA: We always start by drawing on the context and in this instance, Matteo Downtown is located at the base of a modernist tower that was once the heart of the Sydney Stock Exchange. It always had a buzz, a dynamic charge and we wanted to channel that vibrancy into a place where people could meet, eat, drink and socialize.
The space is large and elongated, covering 560 metres-squared, and so has a number of differentiated areas each providing a different aspect of all-day hospitality – a bar, restaurant, kitchen and external courtyard.
Although open plan, the experiences have been curated to feel intimate with sensory connectivity. The interior was formed as a canvas for the abundant, colourful, playful nature of the brand, which reflects Italian design and culture.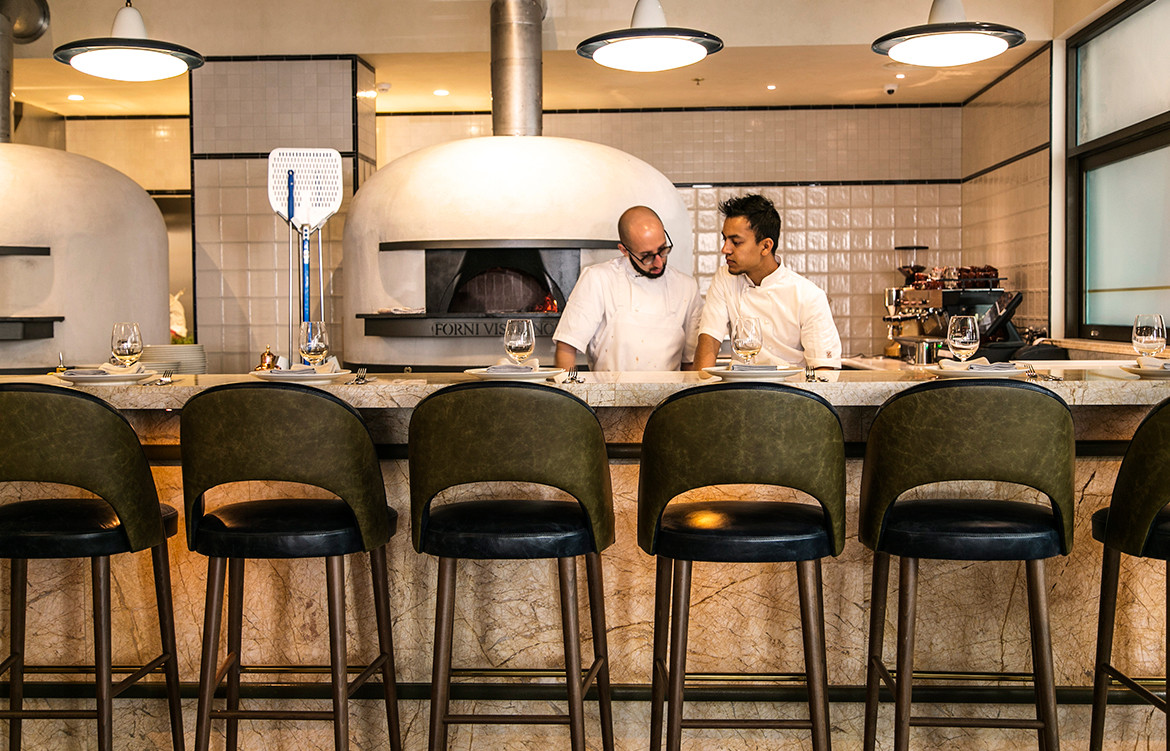 How did materiality come into play?
CC: For us it is all about creating engaging experiences and we have injected colour, materiality, light and textures to enhance the quirky nature of the signature Matteo flavour. In particular, the customised navy enamel table tops, with a bespoke Matteo illustration and the handcrafted, mid-century inspired pendants and wall lighting, define the aesthetic.
How were you able to use architecture and design to demarcate different eating and drinking zones?
VA: The concept was formed around the idea of 'pizza in the piazza', where patrons could meet in the courtyard and share ideas, relax and have an aperitif to take the serious edge of the corporate environment and inject a spirit of enjoyment.
In principle, we broke the space down into an atrium for the bar and the main space for the dining area where the banquettes allow for comfort and settling in.
What are your personal standout elements of the project?
CC: We approach every project with a really rigorous investigation into what it stands for; what it can become; how the space works for the staff (function is really important to us) but equally how the customer will perceive the interior – how it will make them feel and make them want to come back time and again. We love the idea of helping create institutions, where our client is successful, and that in turn drives long-term relationships with their customers. This is very rewarding for us.
VA: With Matteo Downtown we really tried to translate the spirit of Italian hospitality we know in the boys' personality and produce a dynamic melting pot, which reflects their passion and deep knowledge of how to make a venue really resonate with customers.
CC: We love perching ourselves at the bar for aperitif or nestling into the banquettes for a long lunch or dinner. At every visit we insist on trying different vantage points so we can observe how patrons and staff engage and respond to the space. There is nothing like behaving like a customer to really understand the experience.
Acme&Co
acme-co.com.au
Matteo Downtown
matteosydney.com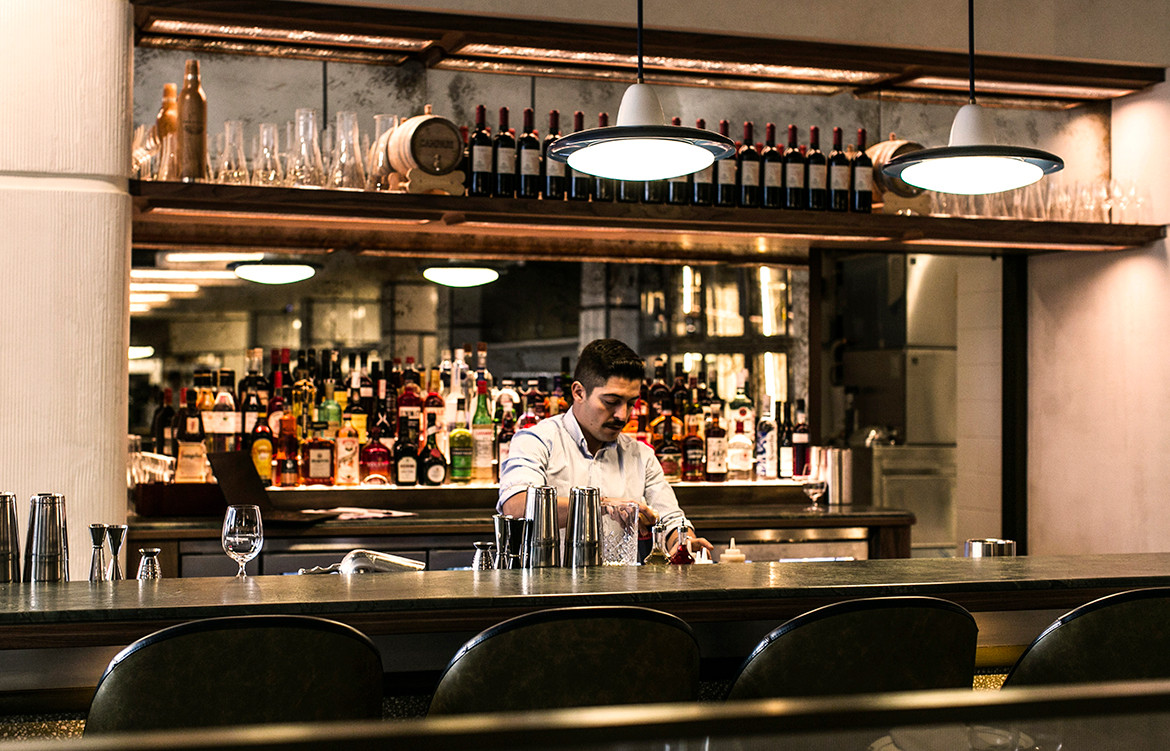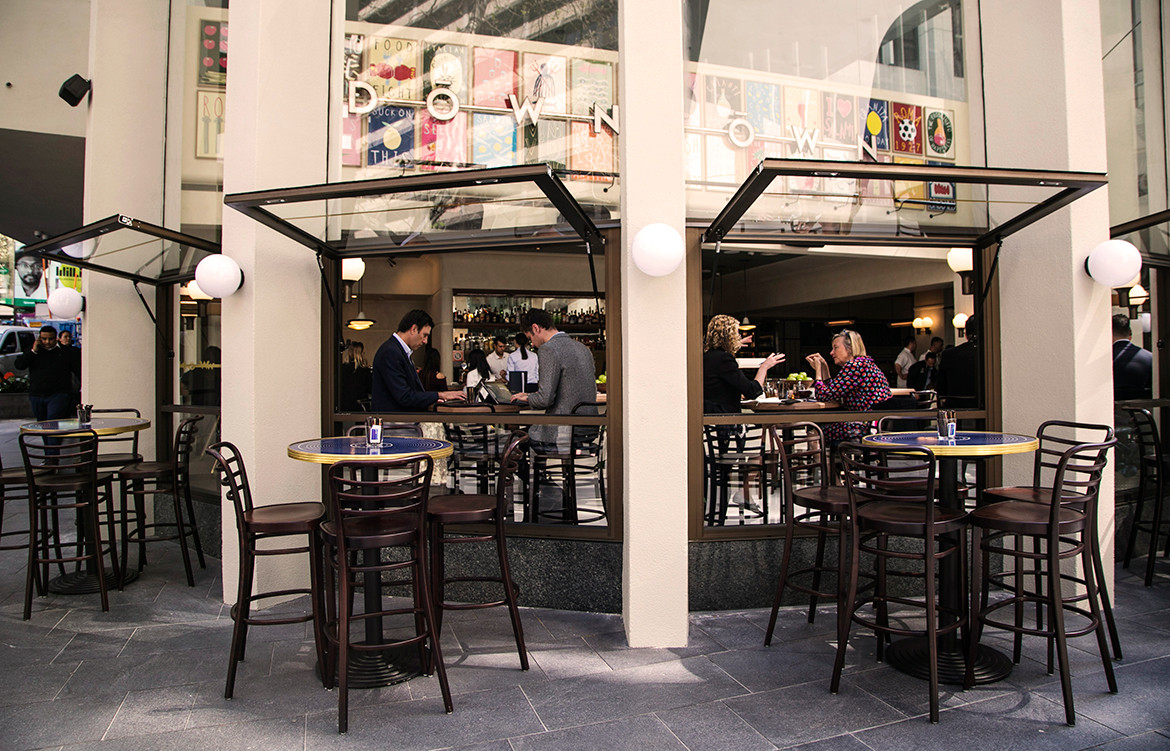 We think you might also like A Compelling Journey To Italy In Three Parts
---